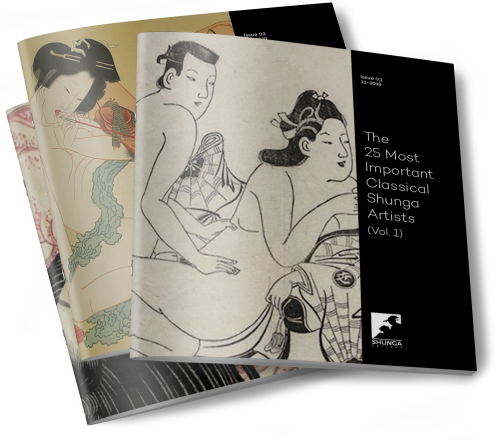 Inside our new eBook 'The 25 Most Important Classical Shunga Artists (Vol.1)' you'll discover...
the most influential artists within the shunga genre from Moronobu to Masanobu
who was the first known shunga master. And who his pupil was.
what the similarity was between Sugimura Jihei and Johannes Vermeer
which artist was the first one to portray exaggerated genitalia
who was the greatest ukiyo-e artist from the Kyoto area
which artist was the biggest bon-vivant and married two prostitutes
and much more...!!