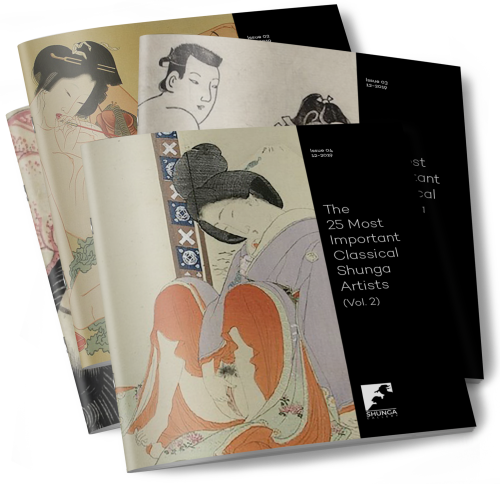 Inside our new eBook 'The 25 Most Important Classical Shunga Artists (Vol.2)' you'll discover...
the most significant shunga artists (besides Utamaro and Hokusai) from the late 18th century to the Meiji era.
exciting images of the work of all the artists
what was so characteristic about Shigebonu's shunga
what introduced Toyokuni to the shunga genre
the eloquence of Kuniyoshi's figures
the most important shunga artists from the Meiji era
what was so distinctive about Kunisada's erotica
and much more...!!