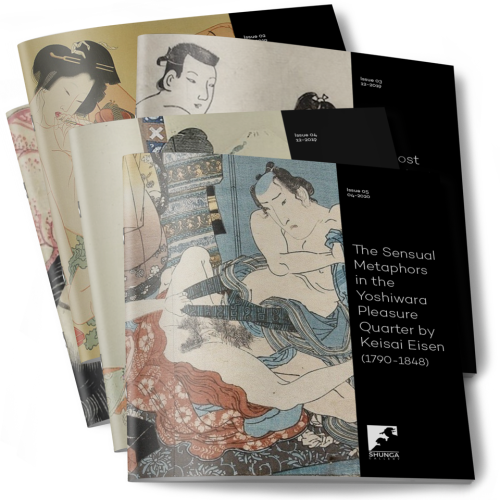 The Sensual Metaphors in the Yoshiwara Pleasure Quarter
More about Eisen's fascinating motives behind the books while enjoying the visual mastery of this ukiyo-e icon at the same time ... !!
All the 27 exciting illustrations displayed in Eisen's book series 'Konote-gashiwa (Child's Hands Oak)' including detailed descriptions
Background on the objects surrounding the intimate protagonists
Butterflies with phallus-shaped wings, flowers with phallus chalices (!)
A two-headed Paradise Flycatcher (!)
And much more...!!