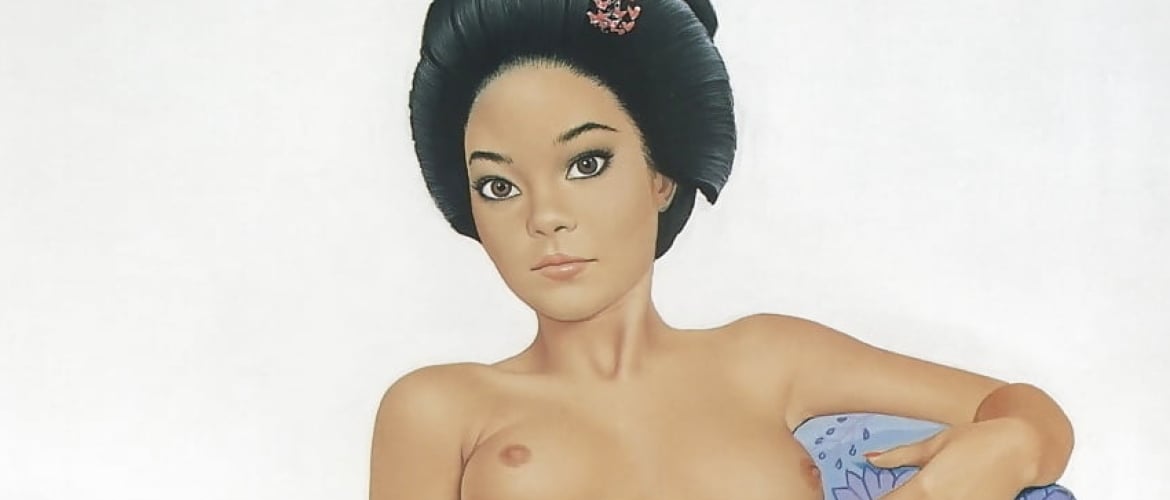 The Seductive Pin Ups of the French Sculptor and Painter Alain Aslan
When the French painter, sculptor and drawer Alain 'Aslan' Bourdain (1930-2014) was 12, he already made his first sculptures after putting aside money to obtain two soft stones. The Bordeaux-born artist was admitted to "Les beaux-arts de Bordeaux" (school of fine Arts) two years later.
Great Talent
Very quickly, Aslan wins the first prize from the University of artistic Anatomy, and his great talent is also noticed by the painter Jean-Gabriel Domergue whose sponsorship ensures that he is admitted to the prominent L'école superieur des Beaux-Arts de Paris at the age of 16.
Madame Tussaud
During military service he sculpted a bust of the Maréchal de Lattre de Tassigny, and went on to create wax figures for Madame Tussaud's in London and the Musée Grévin in Paris. He also illustrated children's books (like Andersen's Fairy Tales, Pinocchio), record sleeves, playing cards, calendars, book jackets and made designs for advertisements.
LUI and OUI
His brother Michel, a successful illustrator and a specialist in pulp novel covers, got so overworked that when he was approached by the adult magazine LUI (and its sister title OUI) to do the monthly pin ups, he suggested Alain.
Monthly Pin Ups
This assignment that would eventually take no less than 18 years (1963-1981) provided the work that would make him most famous in France. His pin ups are drawn in a naturalistic style influenced by the Peruvian painter Alberto Vargas, whose pin-ups he had admired in Esquire and Playboy. They were also used on calendars for car manufacturers like Fiat, Peugeot, and Renault.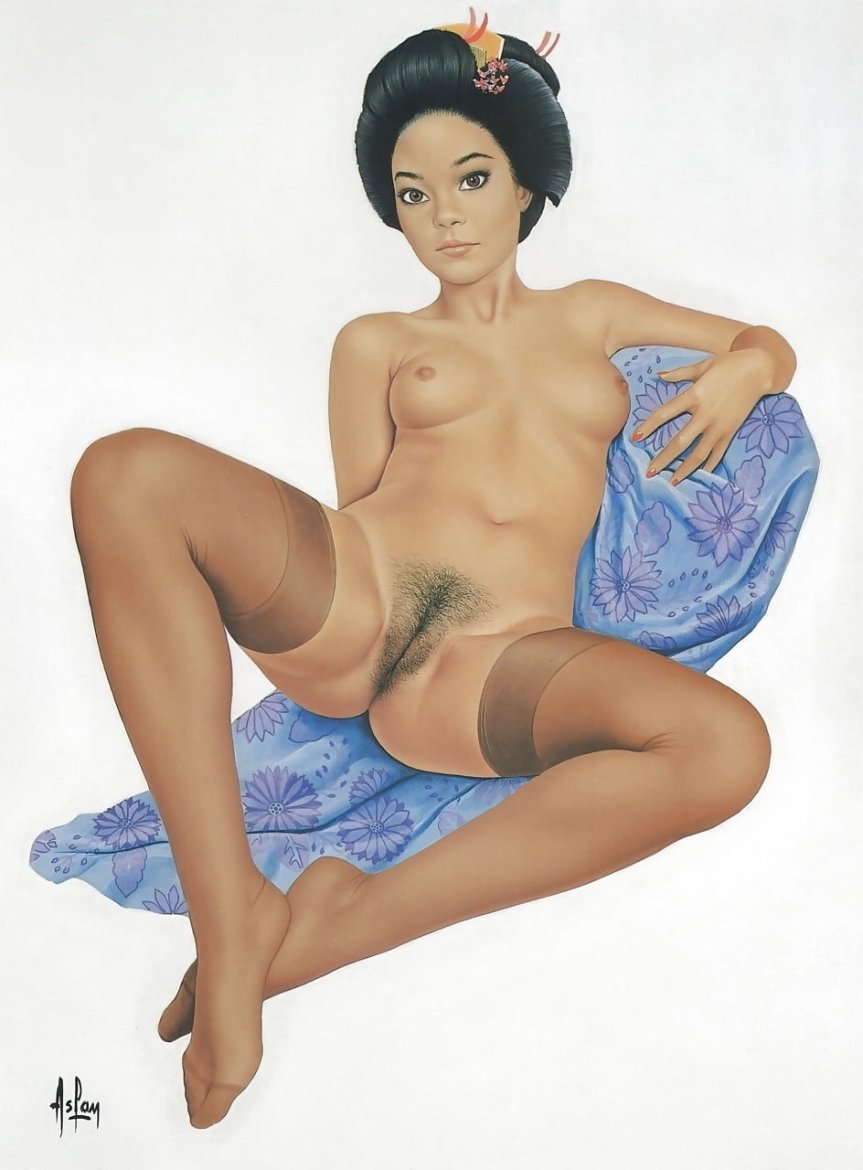 Fig.4.
Special Facts
In 1970 he made the famous bust of Brigitte Bardot as 'Marianne' (Fig.2) for the Louvre Museum (over 20,000 sold and counting), followed by the Mireille Mathieu Marianne. He also sculpted Dalida's funerary statue on her tomb from 1987, and her bronze bust placed on Place Dalida in 1997 (Fig.1).
In 2003, he received the prestigious Commandeur des Arts et Lettres award for his significant contribution to the enrichment of the French cultural inheritance.
In our Premium section you can find 36 additional images of Aslan's seductive pin-ups including rare explicit work
Click HERE for the seductive take on consumerism by Mel Ramos…!!
You can learn more about Aslan on the artist's site….!!
Let us know what you think about Shunga Gallery in the comment box below…..!!