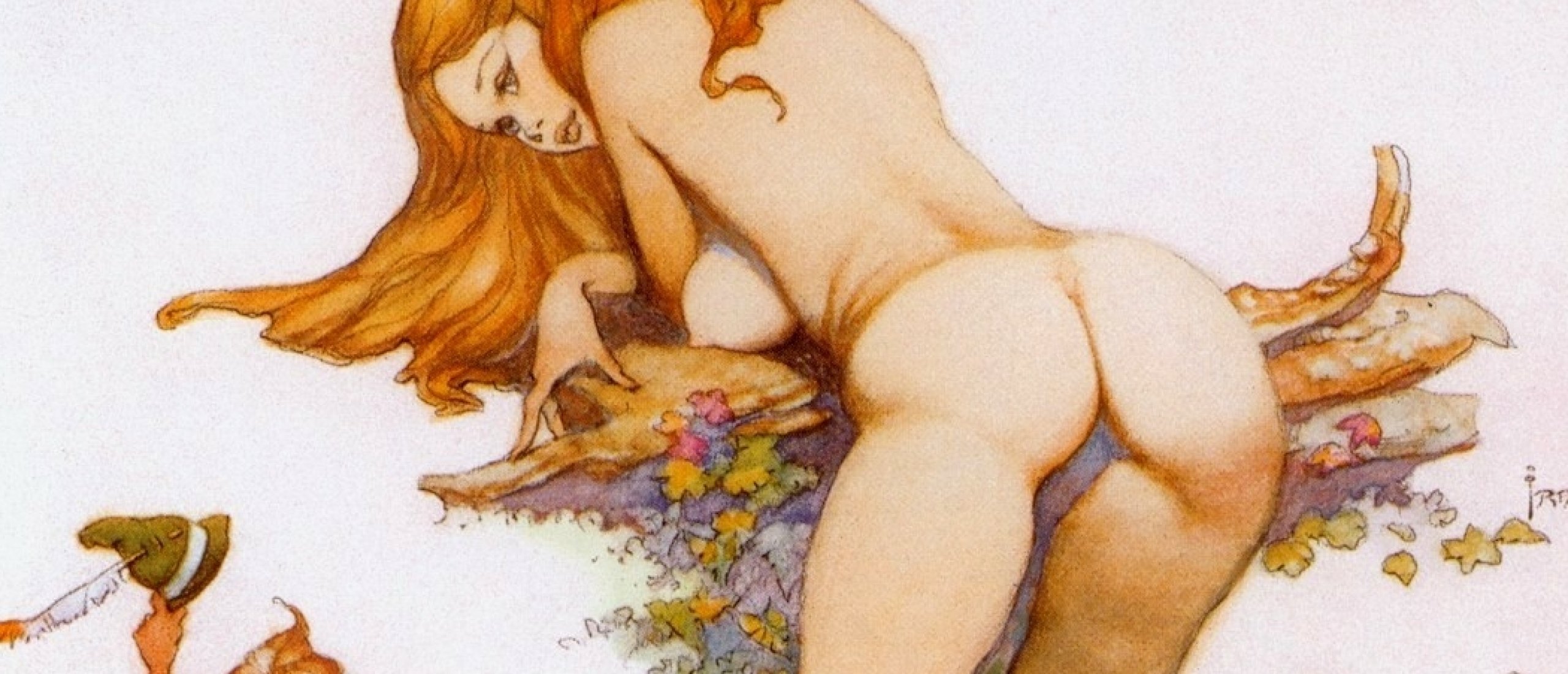 27 Erotic Drawings and Watercolors by Frank Frazetta
Like many of the greatest artists throughout history, Frank Frazetta seems to be comfortable at any medium he chose. From sculpture to painting, to watercolors, to pen and ink to pencil. Watercolor is a difficult medium and to master it and use it deftly and delicately in the way he does is phenomenal.
Casual Fun
Although working with oil paint as a medium was the most important and long-lasting but he had the most fun when he was working in pen and ink, pencil and watercolors. It had a more casual fun approach to him, while working with oil paint  was more serious.
Frazetta's fun is evident in all 27 frivolous pieces below and offer a nice counterbalance to his more aggressive oil paintings...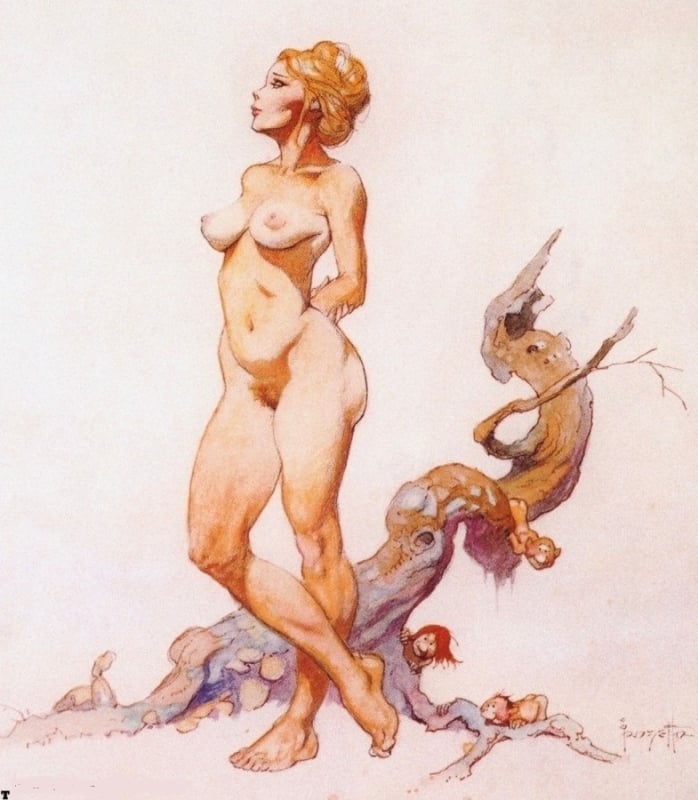 Fig.1. 'Peek a Boo' (1993)
Peeping Toms
In the first, the woman is seemingly unaware, and she holds herself properly, if not somewhat uncomfortably. Perhaps she really is aware of the peeping toms?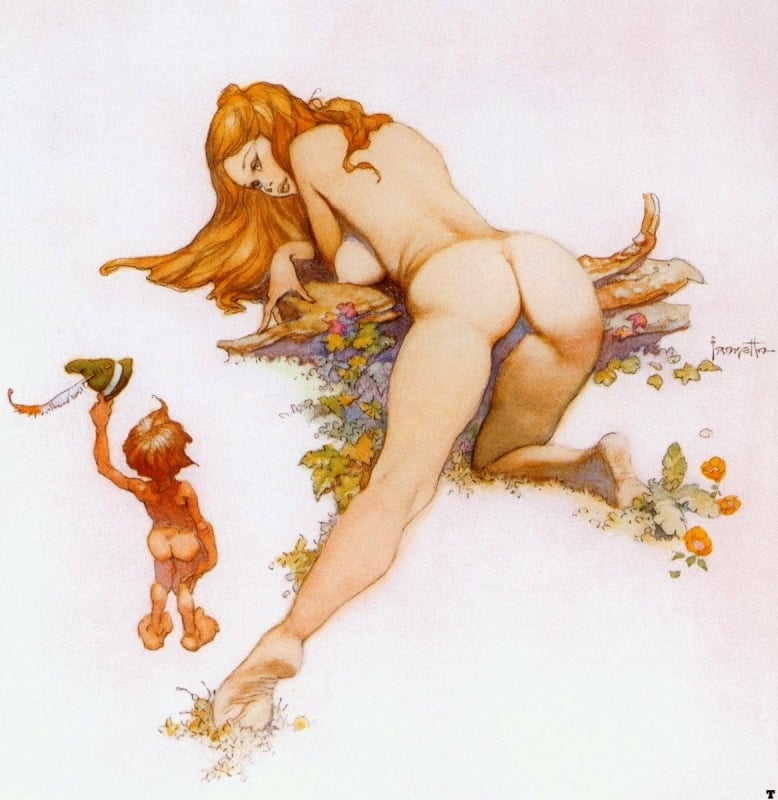 Fig.2.
Bare Back
In the second, the woman coyly turns to her friendly neighbor, baring her backside, and yet looking shy a the same time. Seeing her so splayed, we might come to think that she was laying naturally, unaware of her small friend's presence until just this moment, though her nimble play of fingers may dictate otherwise.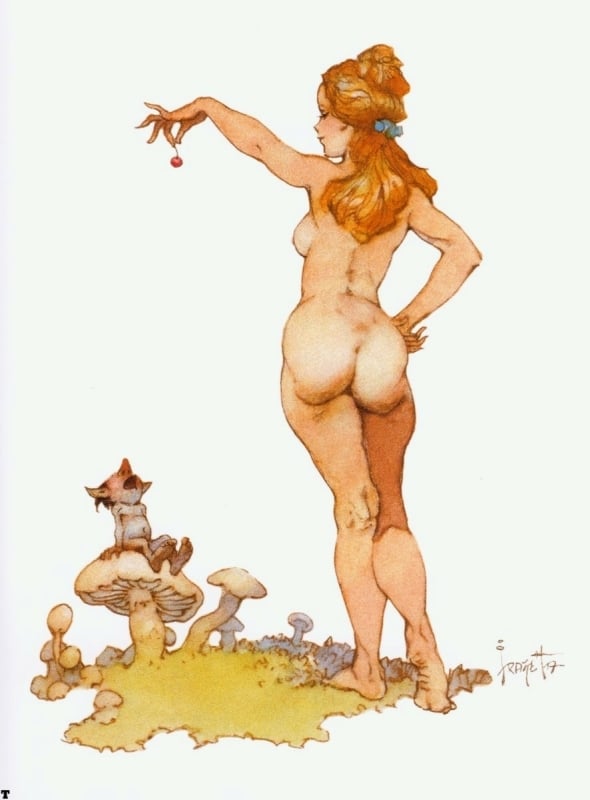 Fig.3. 'Open Wide' (1993)
Teasing
In the third, a woman, naturally holding her weight, and far more comfortable with her body than the first two, openly teases a little man with a cherry. Hand on hip, foot on toe, and chest thrust forward, she is very aware of her features' effects on the little man, and she makes him beg for it.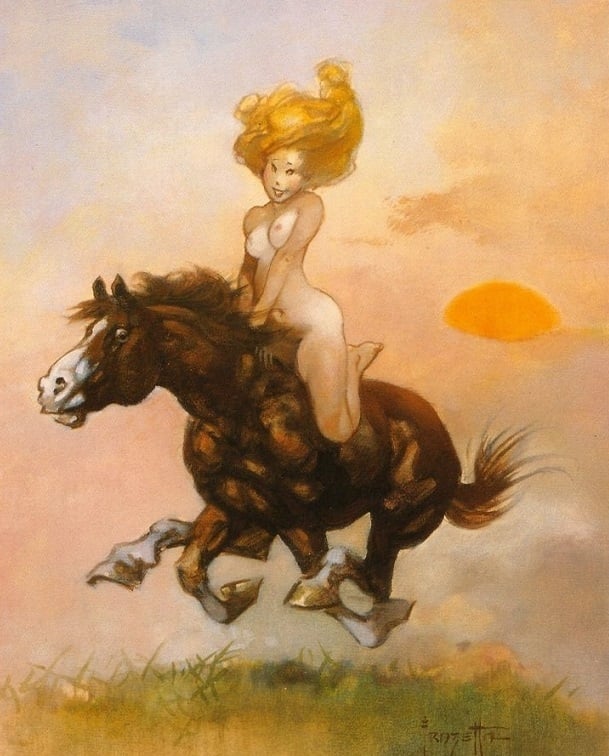 Fig.4.
Frightened Eyes
Humorous take on Frazetta's painting Wild Ride with the pony and its lascivious, naked rider seen from the front. The frightened eyes of the small, galloping horse provide a funny contrast to the girl's mischievous facial expression.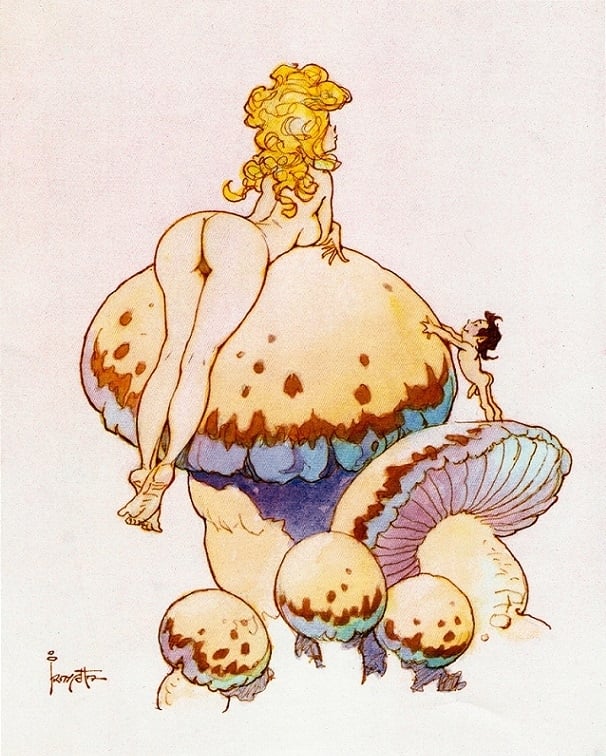 Fig.5.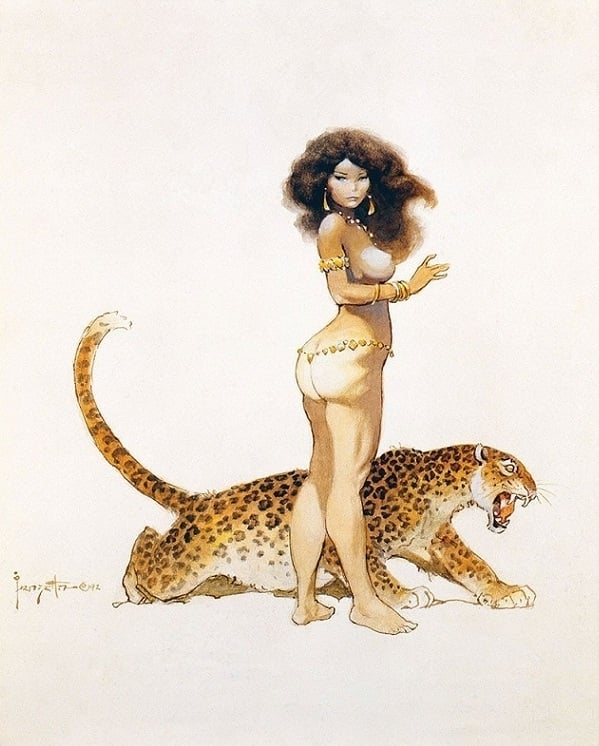 Fig.6. 'Leopard Girl' (1993)
Fig.7. Watercolor of a nude female and dwarf holding a flower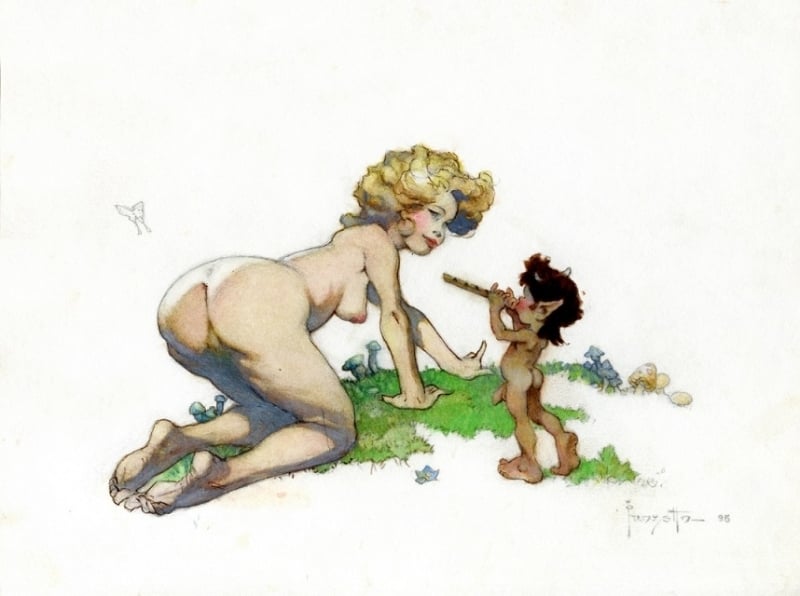 Fig.8.  Watercolor of a nude female and a troll playing the flute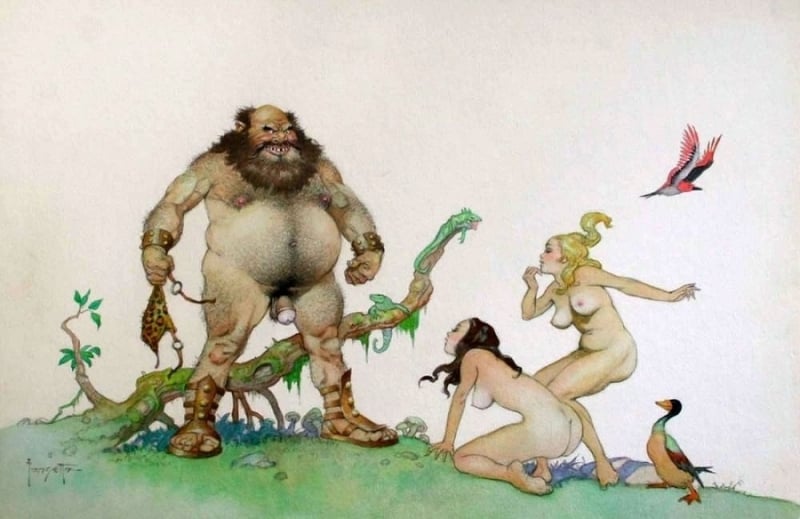 Fig.9. Watercolor 'Beauty Meets Beast'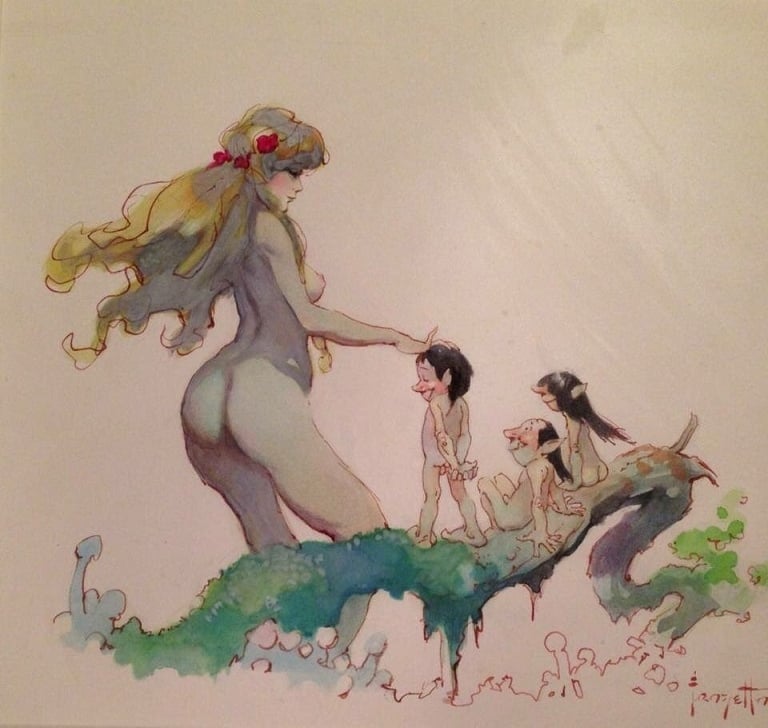 Fig.10.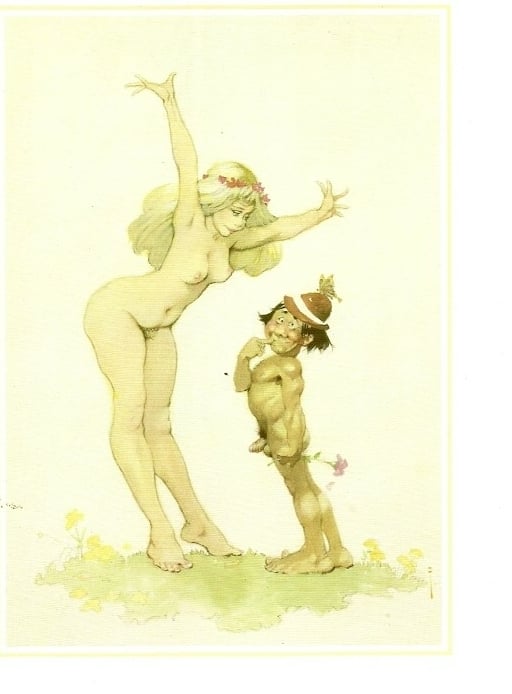 Fig.11.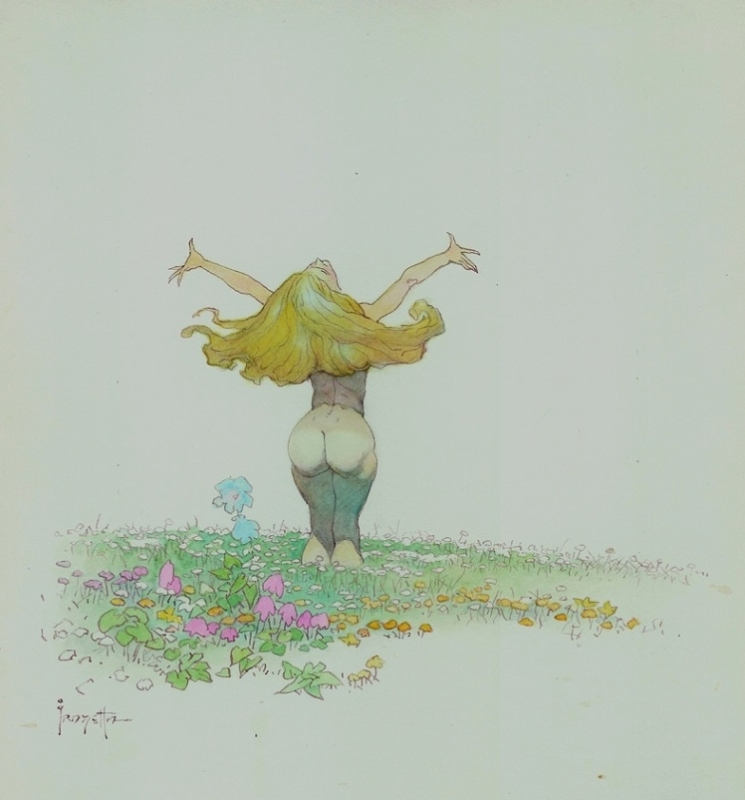 Fig.12. Watercolor 'Girl In a Field'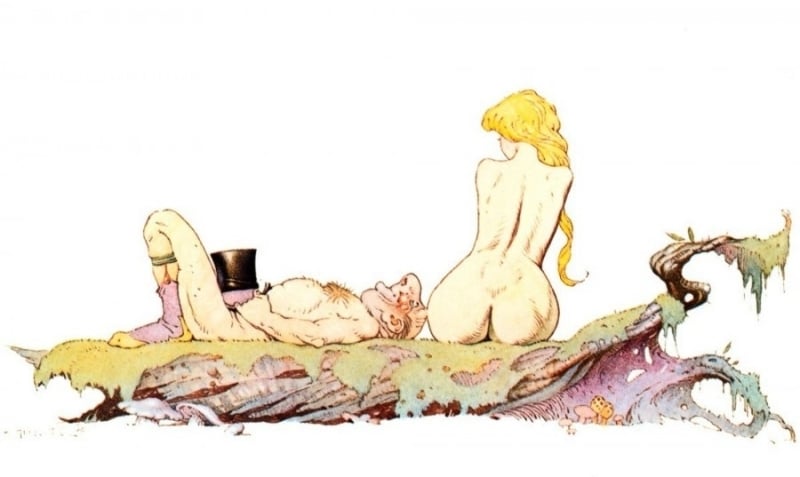 Fig.13. 'Man With Hat' (1960)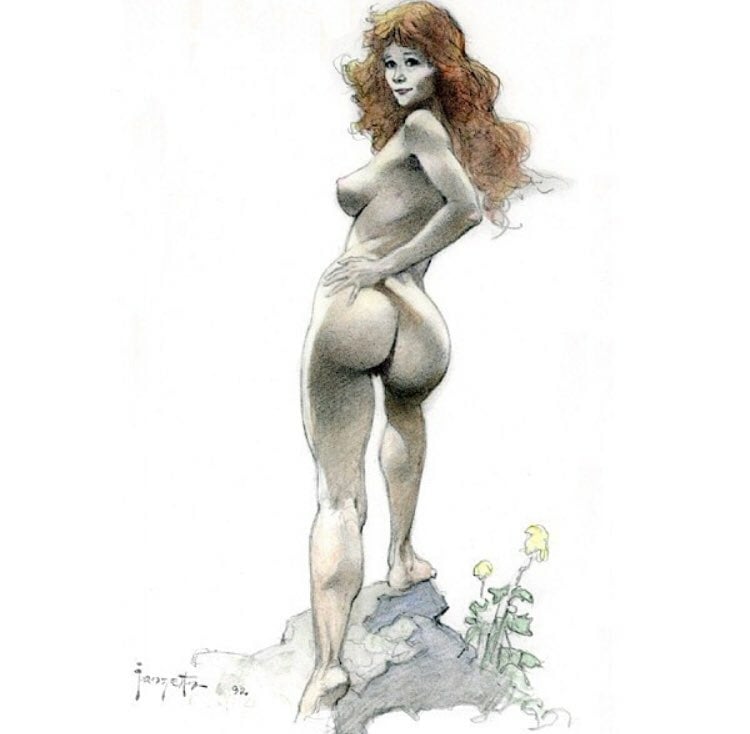 Fig.14. 'The Girl That Got Away '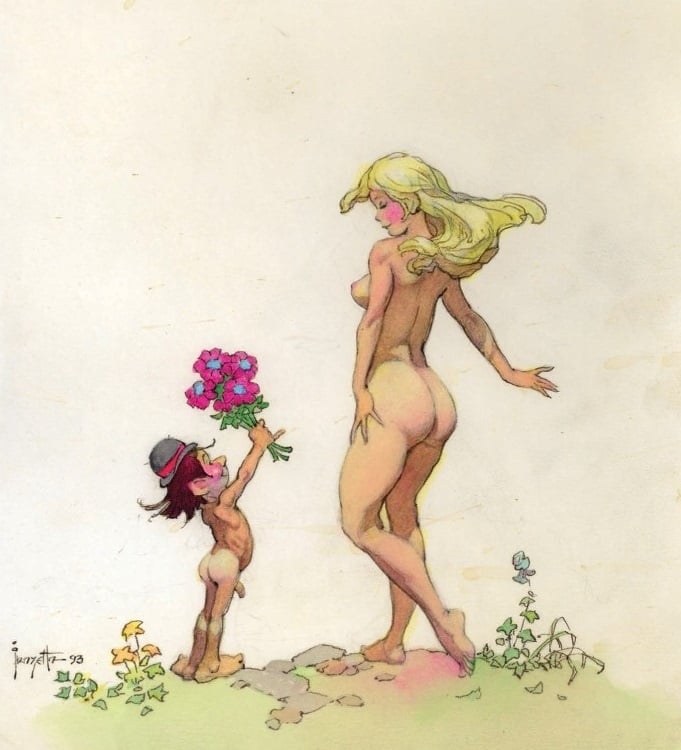 Fig.15. 'Nude and Little Elf' (1993)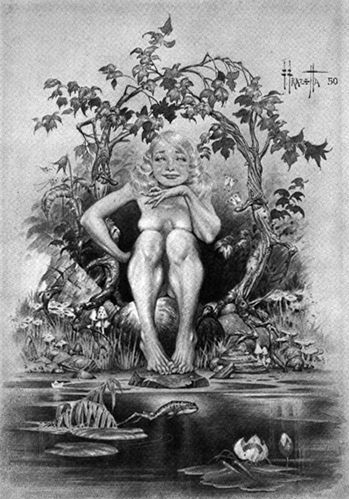 Fig.16. 'Nude girl sitting near a pond' ' (1950)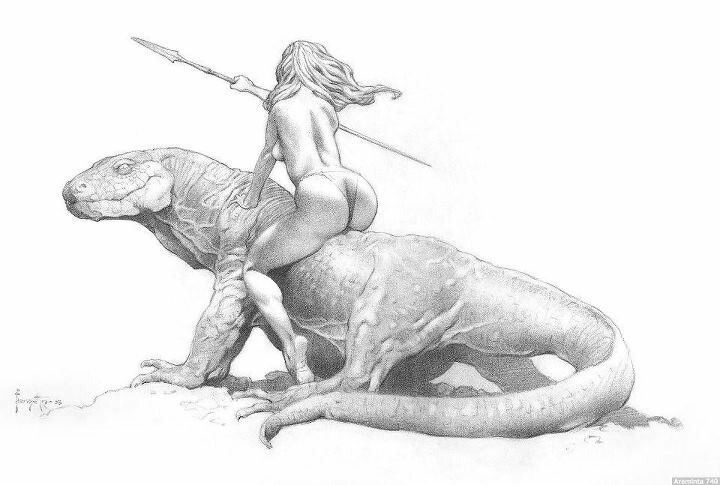 Fig.17.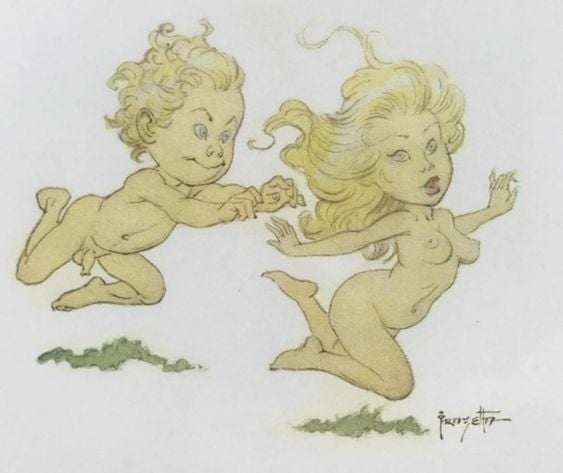 Fig.18. Personal work for his wife, Ellie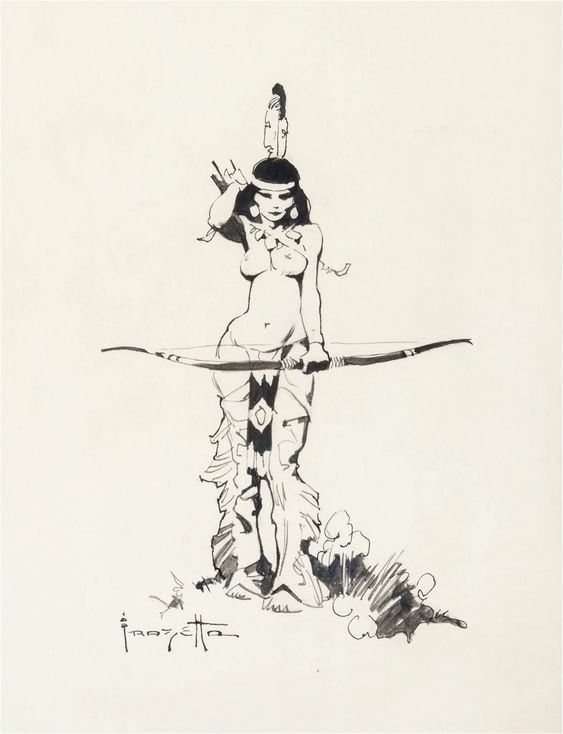 Fig.19.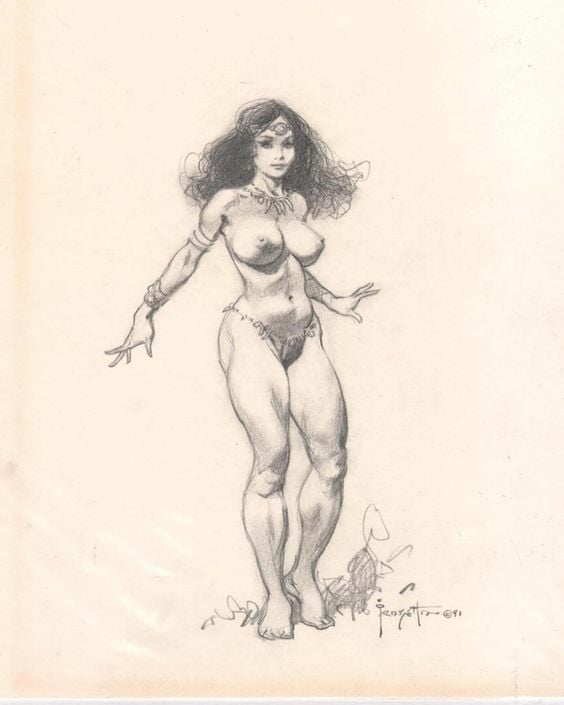 Fig.20.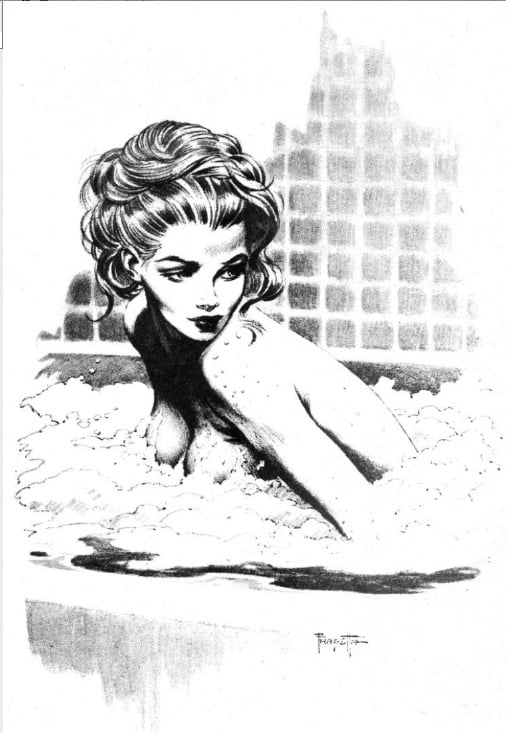 Fig.21.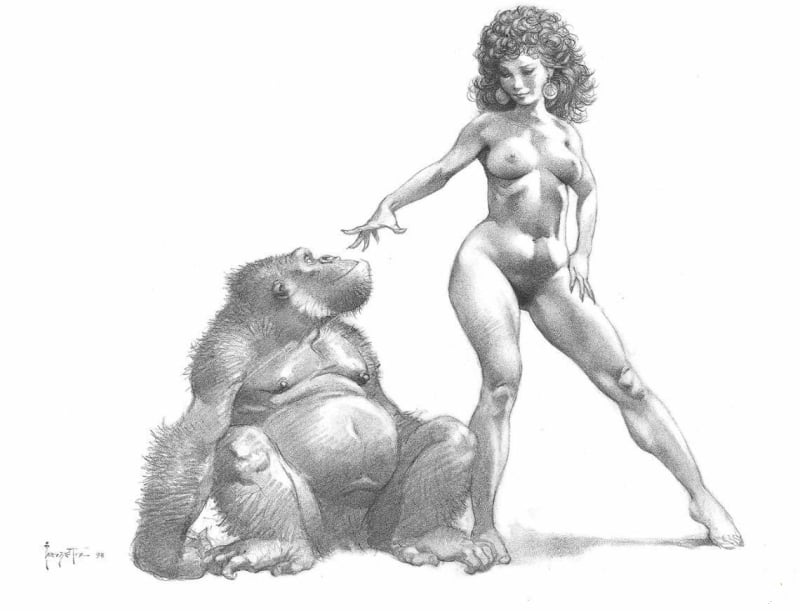 Fig.22. 'Nude with gorilla'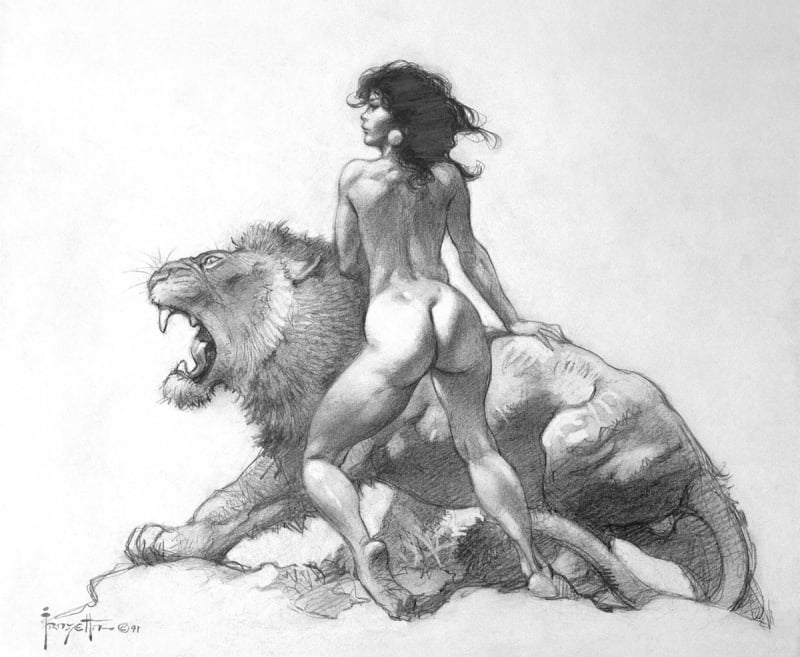 Fig.23. 'Nude with lion'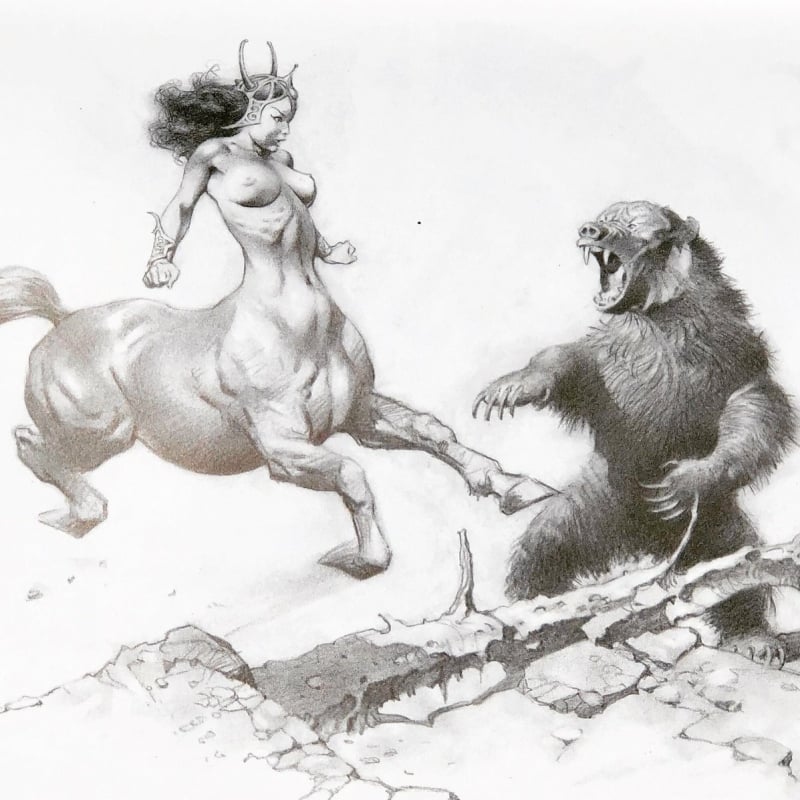 Fig.24. 'Female centaur fighting with a bear'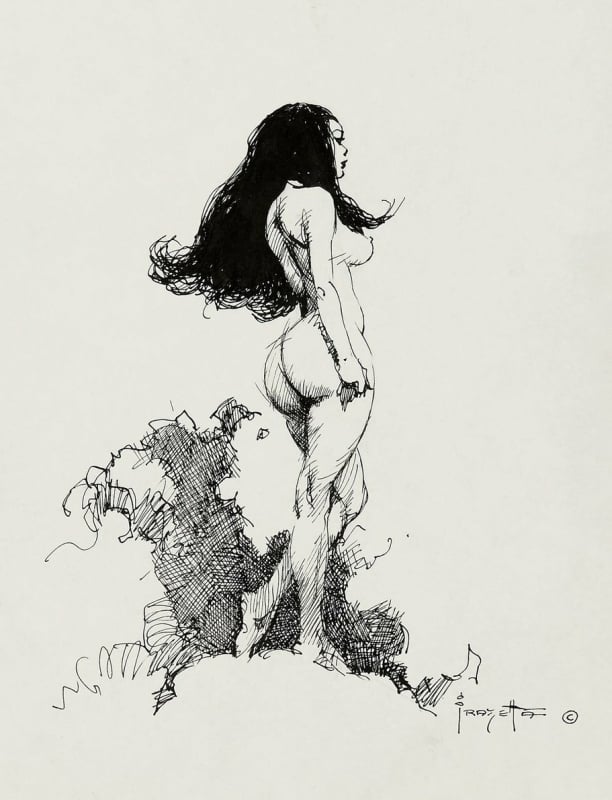 Fig.25.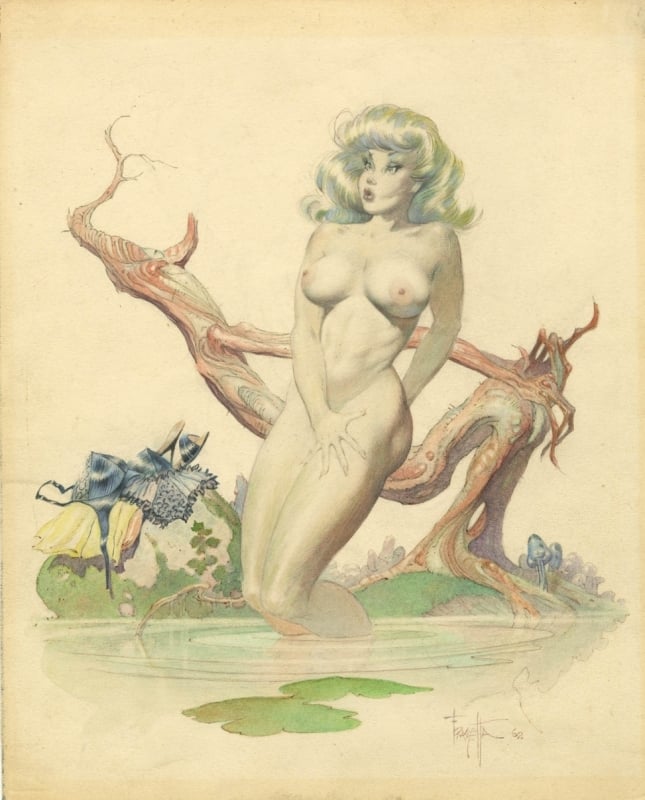 Fig.26. 'Bathing nude '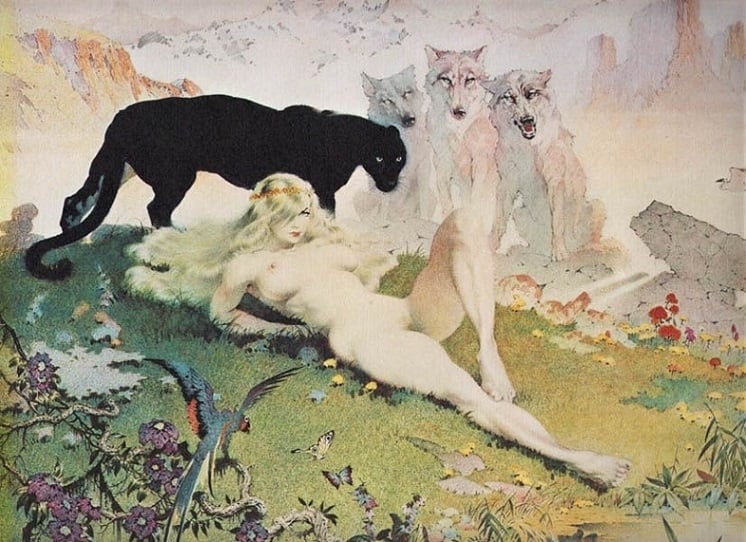 Fig.27. 'Golden Girl '
Click HERE for the enticing illustrations Frazetta made for Midwood/Tower publications ....!!!
Let us know your thoughts on Frazetta's drawings and watercolors in the comment box below...!!