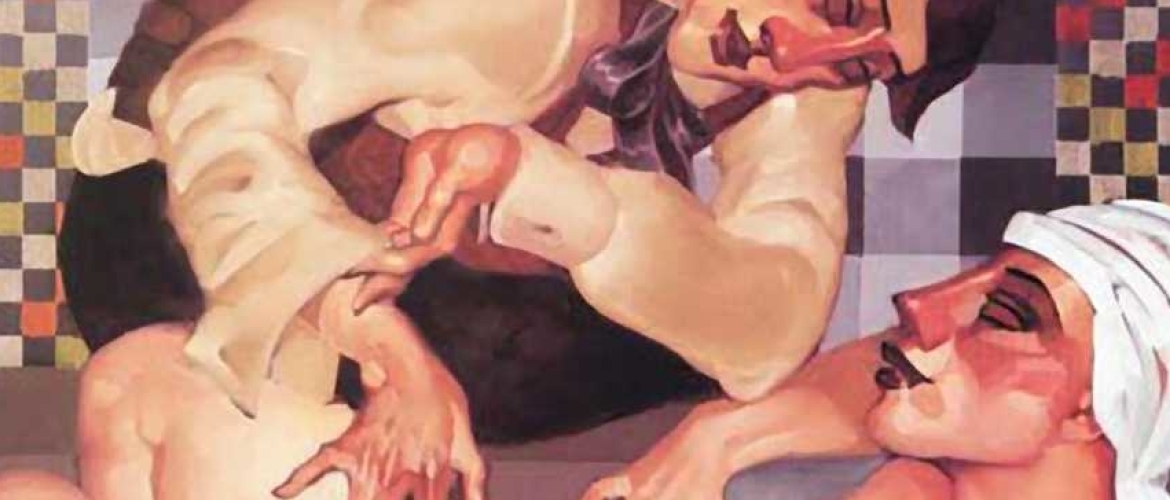 Juarez Machado and His Sensual Tango Dancers and Ode to Shunga (32 Pics)
The now eighty-year old Brazilian artist Juarez Machado (born in Joyneville on March 16, 1941) can look back on a very productive career in which he has worked in many guises including painter, sculptor, illustrator, cartoonist, mime, writer, photographer, set and graphic designer and even as an actor. His paintings are characterized by a distinct use of color, humor and are often populated by sensual tango dancers with their curved bodies entwined in sweltering nightclubs, baths or Venetian locations.
Artistic Potential
Machado studied at the School of Art of the city of Curitiba, in Paraná, and already had his first solo exhibition in 1964. Due to its artistic potential, he moved to Rio de Janeiro in 1966 where he had his second successful exhibition. For the next twenty years he stayed in Rio, where he will be best known as a cartoonist and his contribution to music videos for Brazil's leading broadcast television network Globo TV. When he starts to concentrate fully on painting in the 1970s, his international success also came. In 1978. he went to New York, London and Paris. In the latter, he would open his own studio in 1986.
Five Oscars
Machado's art was also influential among filmmakers such as the French film director Jean-Pierre Jeunet whose use of color (green, yellow and red – Fig.2) in his award winning Le fabuleux destin d'Amélie Poulain film (2001), was based on Machado's paintings. The film was nominated for five Oscars in 2002.
Shunga
I noticed that besides Gustav Klimt (Fig.1), Machado is also clearly intrigued by the sensuality of shunga art as evident in the first seven images below…
Click HERE for the erotic masquerades of the enigmatic Austrian artist Andrea Alciato…!!
We're curious to know your thoughts on the art of Juarez Machado, so don't be reluctant to share them in the comment box below…!!