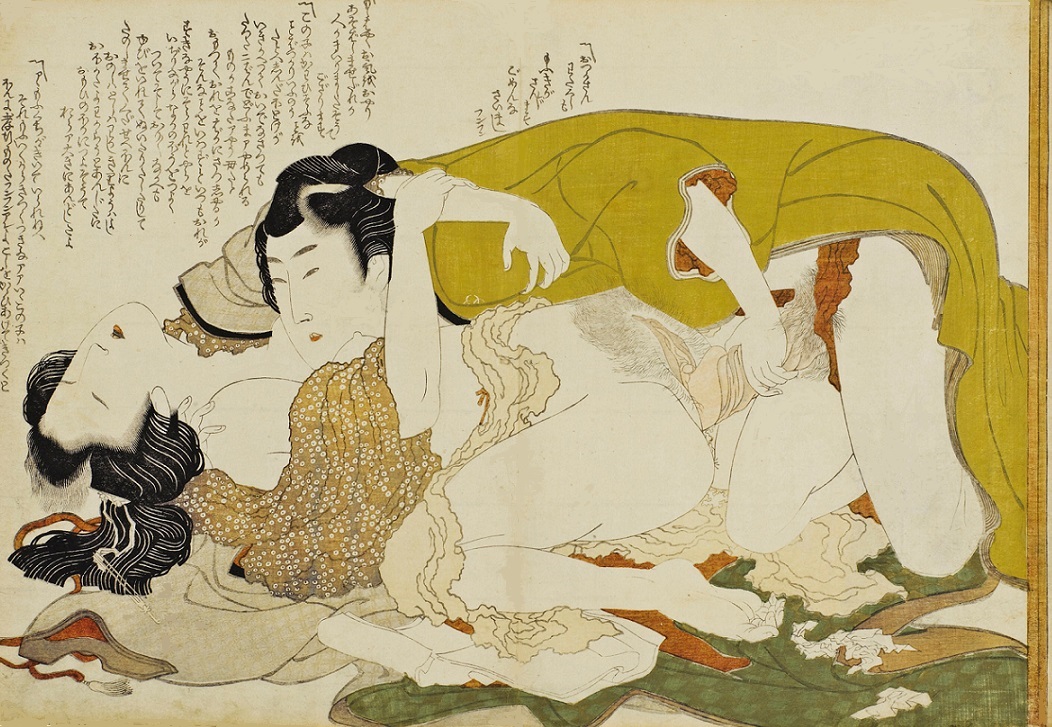 Copulating Widow and Adopted Son From Tsuhi No Hinagata Series By Hokusai
In this powerful erotic tableau from the Tsuhi no hinagata series by Hokusai (1760-1849), we sense the driving force of sexual urges. The young man literally propels himself into the gasping form of the amorous older woman – scattered tissue-paper at lower right attesting to the fact that they have been at this sort of thing, for some time.
Sexually Stronger
From the conversation it is clear that the woman is a widow, and this is her adopted son. She remarks that the lad is sexually stronger than she had expected – and hopes that he will continue to delight her with all the specified vaginal caresses that she so desires.
Click HERE for the excellent Tipsy Beauty design from this series!
Photo source: Sotheby's