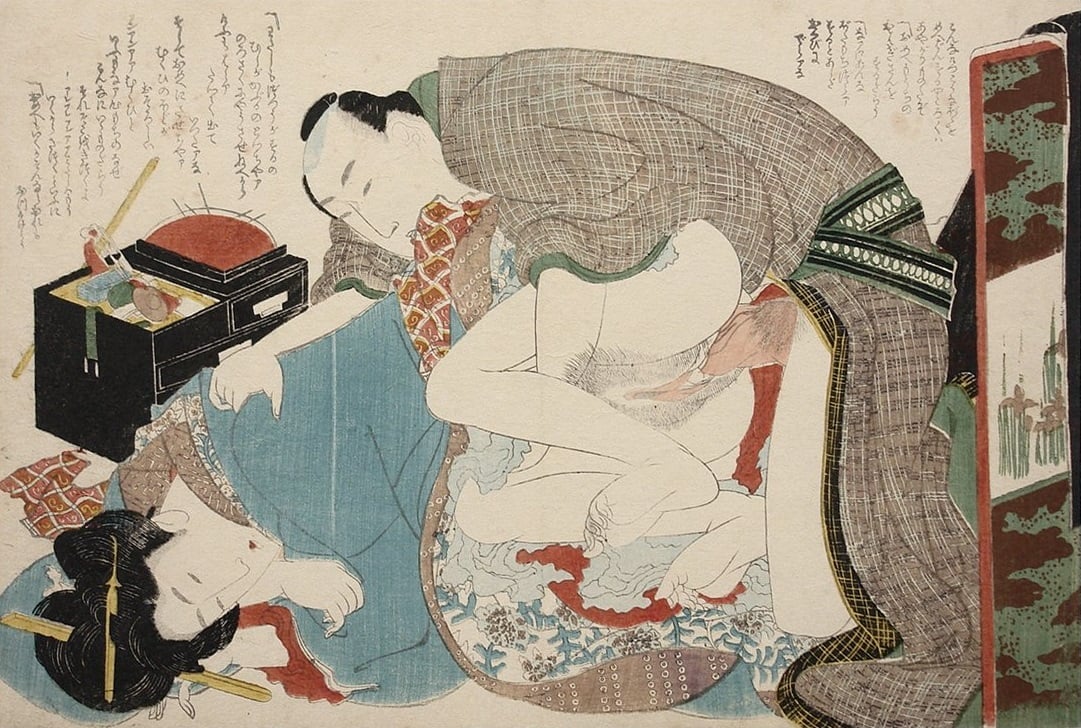 The Expressive Genitalia in Hokusai's Design Featuring a Married Mistress
In this forceful plate by ukiyo-e master Katsushika Hokusai (1760-1849), we view a young adult male mounting his married mistress from the rear. She rest her head upon her arm.
Massive Forces
These kind of compositions were preferred by Hokusai, both in his shunga and his other works. At left and right, sewing-box and standing screen neatly balance the massive forces of the lover's bodies.
The focus is inevitably falling on their expressive genitalia – and on the chirimen*-like, nervous patterns of the undergarments. These ingredients form one of Hokusai's stylistic characteristics, commencing with this period of his work.
Click HERE for the masterpiece from this famous series !
*Chirimen: traditional fabric for making kimono