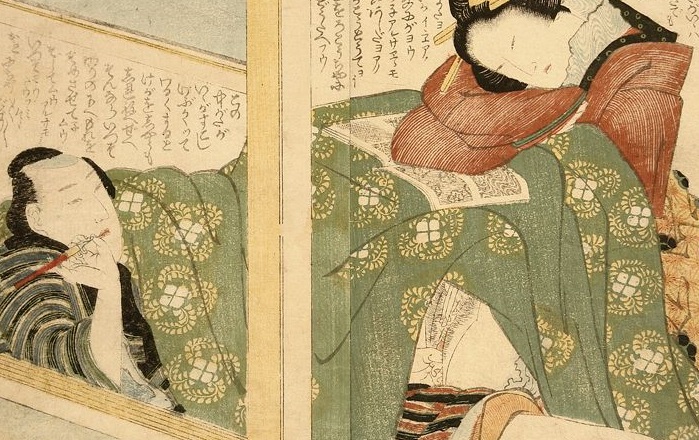 The Tricky Advances Underneath a Kotatsu Heater
Tricky advances, with often the male making the indistinct move, are a recurring theme within shunga. A striking example of such an encounter is this ingenious design by Hokusai that portrays a married couple underneath a kotatsu heater.
Too Embarassed
The woman tries to choose a pattern for a new kimono from the sample book in front of her, but her spouse is caressing her vagina with his toes. Now she is too embarassed and can not decide what pattern she is going to order. It is from the artist's Kinoe no komatsu series that includes more of these kind of encounters.
Click HERE for another nice Hokusai design with an intimate couple under a kotatsu heater…!!!
If you have any suggestions for future posts please don't hesitate and leave them in the comment box below (we check them regularly) …!!