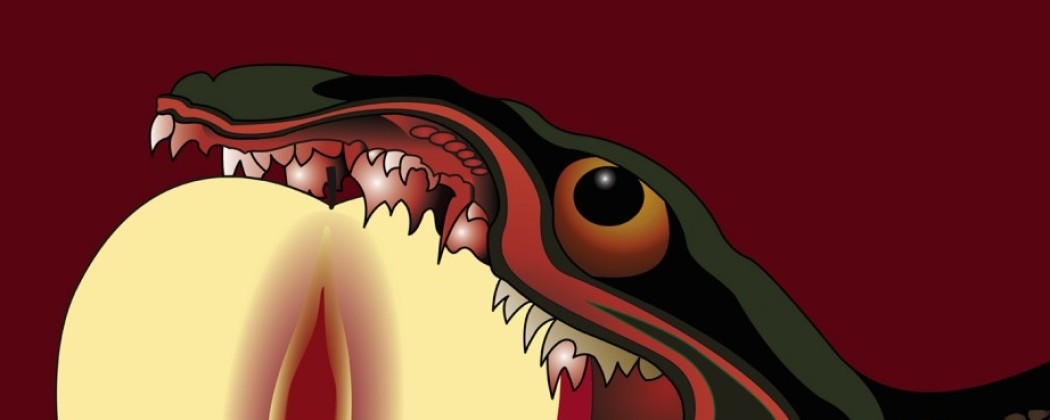 Reynolds and Rose Re-Interpreting Traditional Japanese Ukiyo-e Shunga
The (regular) artist duo Reynolds and Rose created a series of paintings in which they give their own unique take on ancient shunga. The body of work is entitled 'Japornism: Erotic Contemporientalism' and was exhibited at the Eaton Hill Gallery in 2018.
Sopranos
Both artists share a musical and artistic background, and in the last decade they have joined forces on several projects such as film scores, art expo's, artwork for album covers and video animation. Nick Reynolds plays the harmonica in the band Alabama 3 (known for the Sopranos Theme tune), and is also a graphic artist and UK's most prominent creator of Death Masks (see video below!).
The Great Train Robbery
A striking biographical detail is that Nick Reynolds is the son of Bruce Reynolds who was one of the architects of the great train robbery* in 1963. Edward Rose is a Jazz/ Reggae saxophonist, visual artist known for his community art murals, composer, and creator of animated videos. Collectively their work has been exhibited in the Neue gallery, New York, the J. Paul Getty Museum, Los Angeles, and V&A, London.
Saucy Pop Art
The exhibition Japornism was their re-interpretation on the classical Japanese woodblock prints (ukiyo-e) and the shunga genre in particular. When these art forms were introduced around 1870 under the collective noun Japonism, it became a huge trend (in particular the landscapes of Hokusai and Hiroshige) and was embraced by the early Impressionists like Degas, Manet, and Monet, as well as Post-Impressionists like Van Gogh and Art Nouveau artists like Toulouse-Lautrec and Beardsley. Reynolds and Rose give their own saucy Pop Art take on it.
Sources
Below you can find Reynolds and Roses' shunga work and also the sources of the Japanese and Western art that inspired the specific work…
In the following intriguing video Nick Reynolds explains his work as a Death Mask creator:
Click HERE for an article that features contemporary female artists who made a painting inspired by shunga….!!
You can check out the artist's duo website by clicking HERE or HERE.(I am not sure if this is a fan site or not)..!!
*The "great train robbery" is one of the most notorious events in British crime history. In the early hours of 8 August 1963, 15 men, led by Bruce Reynolds, attacked the Royal Mail Train heading from Glasgow to London on the West Coast Main Line, and stole (without the use of firearms) a record-breaking GBP 2.6 million (converted to today about GBP 60 Million). Reynolds and his family were on the run for 5 years before he was captured. He was sentenced to 25 years, but served only 10. In 1988, the Great Train Robbery was made into a film called Buster starring Phil Collins as Buster Edwards, one of the other robbers.
What do you think about Reynolds and Rose take on shunga? Leave your reaction in the comment box below….!!