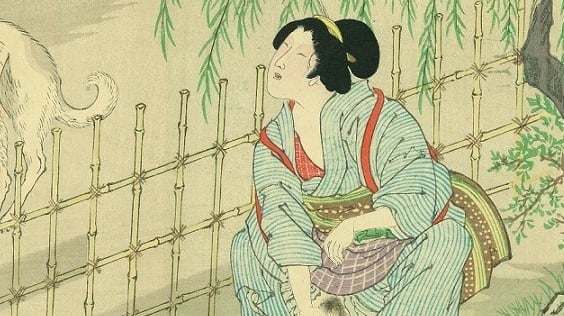 A Rare Ascetic Shunga Album From the Taisho Era
The Taisho era (1912-1926) artist who designed this shunga album was clearly influenced by 19th century masters such as Kuniyoshi, Kunisada and Hokusai. He (most probably not a she*) mimics the postures of the participants and settings of these old masters and places them in ascetic environments with a minimal amount of attributes.
Click HERE and discover more exciting articles on shunga art from the same era…!!
*females rarely designed shunga
If you have any suggestions for future articles don't hesitate to leave your advice below…!!