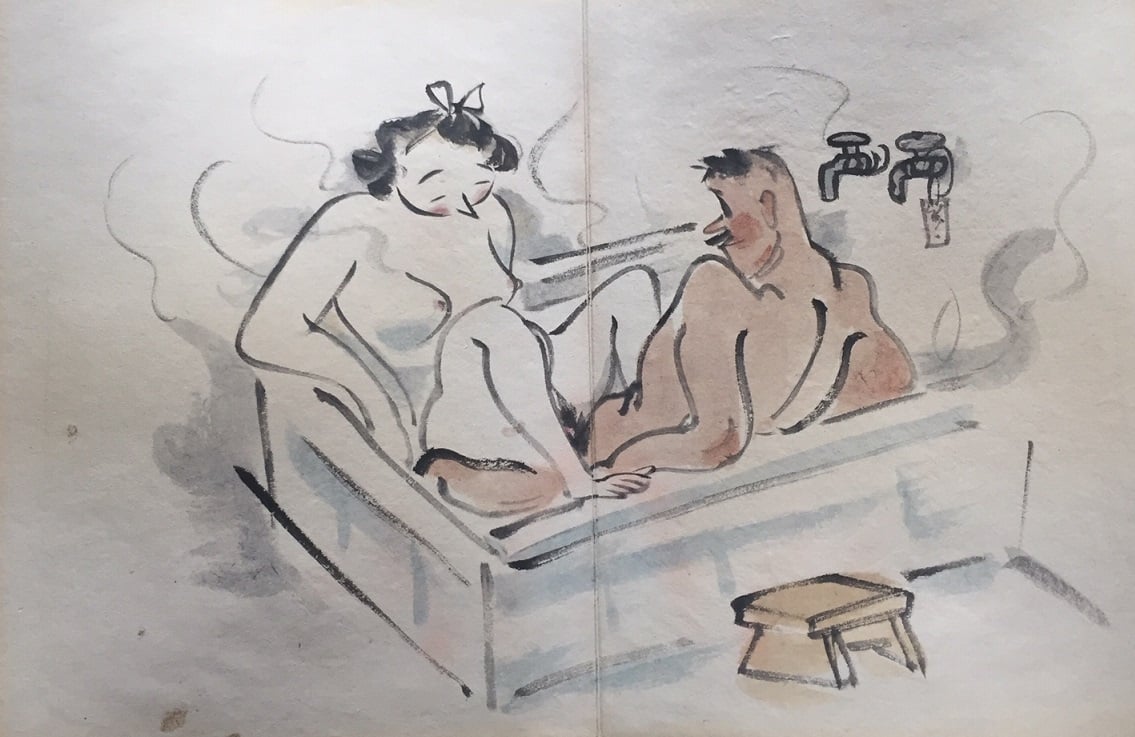 Whimsical Erotic Album with 14 Funny Paintings
In the very last phase of the shunga production and also afterwards, the images acquired an increasingly cartoonish character, which eventually resulted in hentai (perversion). A nice example of this transition is the Japanese erotic album below.
Cartoonesque
It was produced in the late Taisho era (c.1920/30) and consists of 14 humorous paintings drawn in a smooth "cartoonesque" style. The figures are depicted in erotic encounters during everyday activities with minimal detail to the settings (often only one object!). The shadow effects give an extra dynamic.
Click HERE for another erotic album from the Taisho era with woodblock prints depicting sensual encounters…!!!
Or HERE for more funny images from the same era…!!
Let us know your thoughts in the comment box below. What appeals to you in shunga?