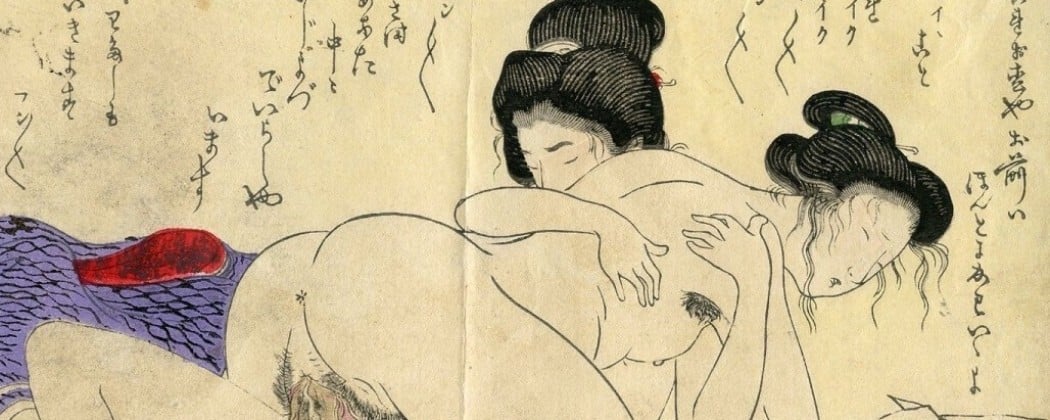 The Secret Lesbian Encounters in Ukiyo-e Shunga
Pictures of lesbians were also popular in shunga (although they are rare!). The depicted women are usually shown using a special dildo (harigata), composed like a double-sided phallus. Although I have seen pictures in which a woman was wearing a mask (see the second print in the video below!) of a male kabuki actor, I have never seen a woman dressed as a male (while this kind of cross-dressing was very common in male homoerotic scenes).
Lesbianism
Only very rarely are the women shown touching or kissing each other or having oral sex. Most, if not all. of the artists were men so they may have been inclined to present lesbianism less as a sexual tendency and more as a response to a lack of male presence.
Male Fantasies
There's very little known about lesbian love in the Edo era so there is a big chance that these kind of scenes were merely male fantasies. A very early (c.1650) and rare example of a primitive shunga scroll paintings featuring lesbian activity (see Fig.2.)
Video on Lesbian shunga:
Servants
Two female servants who have interrupted their activities for the lord and are now making love using a dildo. A design from Hokusai's acclaimed Kinoe no komatsu-series that was published in 1814.
Covered
A sensual encounter between two young girls using a tagaigata. Striking is that both their faces are partly or completely covered. The insert features a peacock that seems to observe their activities.
Favorite Actor
These two love-making females are triggered by the ukiyo-e print depicting their favorite actor that lays beside them. Just like the storage box that normally houses the tagaigata (double-sided dildo) they are using. One of their colleagues is passionately observing them in the other room.
Tagaigata
Striking tableaux scene portraying two geisha making love with the aid of  a tagaigata (double-sided phallus). In the background, another female satisfies herself using a harigata (artificial phallus), ingeniously attached to her heel with a rope.
Models of Calligraphy
Painting inspired by Chokyosai's Eiri's masterpiece 'Fumi no kiyogaki (Models of Calligraphy)' issued in 1801.
Unrecorded
This unrecorded print is surely one of the great ukiyo-e lesbian designs. It predates by around a dozen years, the famous image of the same subject by Eiri from the series Fumi no kiyogaki,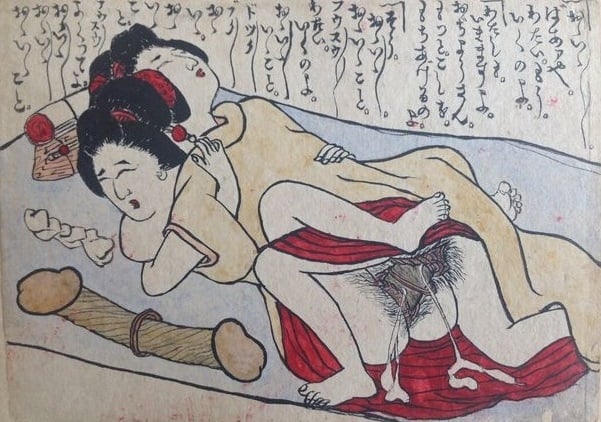 Fig. 25. 'Lesbian lovers playing with a double-sided dildo' (Meiji era) by an unidentified artist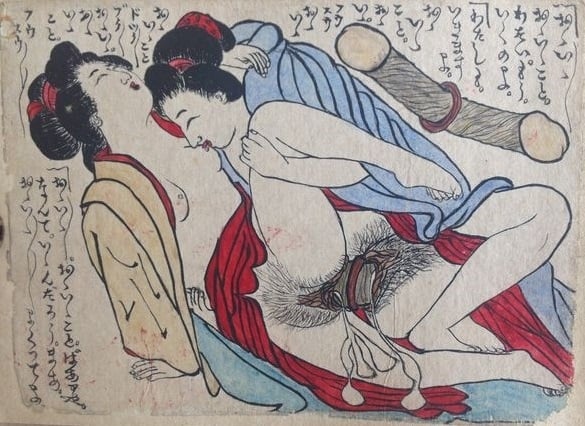 Fig. 26. 'Lesbians using a tagaigata' (Meiji era) by an unidentified artist
Click HERE for more lesbian designs…!!!
Or HERE for shunga art displaying sensual lesbian encounters for sale…!!
*  a harigata is an artificial penis (dildo)
** a tagaigata is a double-sided dildo
Do you think this was an interesting article? Let us know your thoughts in the comment box below….!!