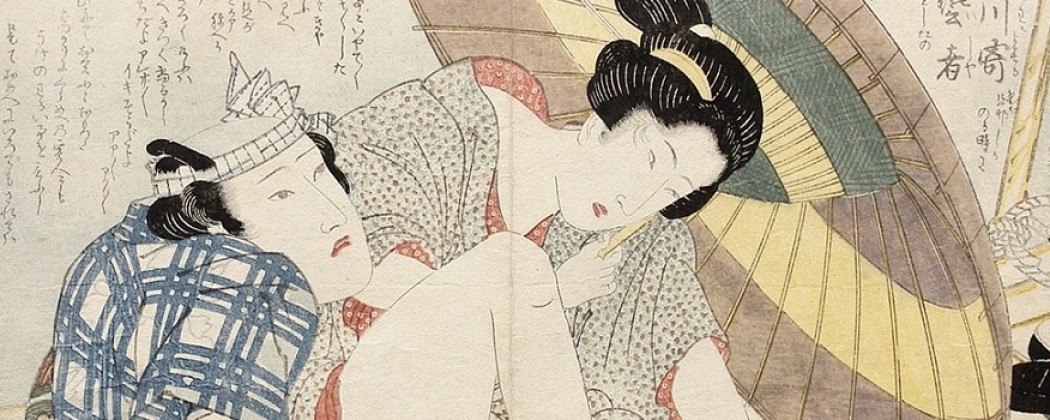 Revealing the Sensual Pleasure Boat Secrets
During the middle and late Edo period, the use of a pleasure boat was pretty common among the geisha and a favored client, for a private moment, away from the hectic of the Yoshiwara brothels. Boats played a crucial role in the workings of the Yoshiwara, as they were the primary means of transport to the district. Trips on pleasure boats were also a favorite pastime during the hot summer months.
Recurrent Theme
That is why it is not surprising that sex aboard a boat is a recurring theme in shunga.  Below you can find a collection with some striking examples by Kunisada (1786-1865), Keisai Eisen (1790-1848) and Kuniyoshi (1797-1861).
Defenseless
In this print (Fig.13), the woman seems little interested in the sexual intentions of the man, and she tries to put an end to it. Is he the boatman taking advantage of the situation, perhaps if she is alone and defenseless?
You can discover more interesting insights on the pleasure boat secrets in Fig.3 when you click HERE…!!!
What is your favorite theme within shunga? Leave your reaction in the comment box below…!!