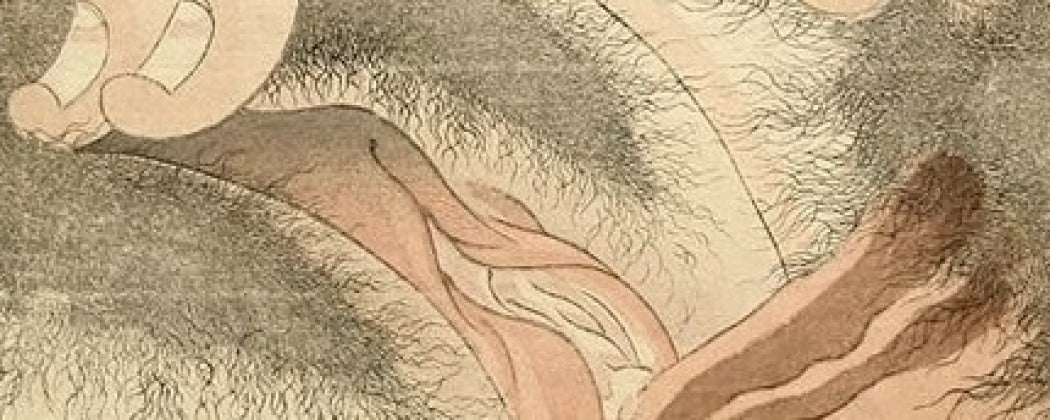 Striking Close-Up Intercourse Designs As Portrayed in Shunga Art
A lot of the eighteenth- and nineteenth-century shunga books contain enlarged images of male and female genitals, occasionally while engaged in the sexual act. These kind of 'close-up' designs were intended to provide instruction about anatomy and how to give pleasure.
Different Shapes
These educational images are mostly found immediately following the other illustrations in shunga books. Such prints are modeled after older versions that were used to teach human anatomy, which showed different shapes of male and female organs.
A lovely image from Hokusai's most famous shunga work Kinoe no komatsu featuring a post-coital moment as emphasized by the tissue in the vagina and the shrunken penis.
This Kunisada design includes a "magnifying glass" cartouche that offers the viewer a detailed interior view of their love-making.
A meticulously detailed close-up design of a climactic moment during penetration. From Eisen's famous 'The Pillow Library'-series.
Click HERE for an extensive selection of shunga featuring close-up intercourse designs available for sale…!!
If you like this article you will also enjoy our 5 exciting free eBooks on shunga. Click on the following PAGE and download them now…!!