The Japanese artist Ozuma Kaname, born in Niigata in 1939, was trained in classical Japanese painting by his uncle Sakai Soushi. His images are mainly inspired on the traditional subjects to which he adds beautifully tattooed (wabori) female figures tied-up in inescapable poses.
Horiyoshi III
Ozuma's paintings were a major influence on the work of the popular tattoo artist Horiyoshi III (1946). In return, Horiyoshi's clients were frequently used as models for his paintings. He signed his work only with his family name.
Irezumi
Although Ozuma mastered the art of Japanese traditional tattooing, called irezumi, he himself became a huge inspiration for contemporary tattoo-artists. Especially his second book, published in 1995, is now an important reference.
Jigsaw Puzzles
His depictions of dragons and Buddhist deities can not only be found in the tattoo subculture but also in mainstream Japanese culture (such as jigsaw puzzles and postcards). This is quite an accomplishment since tattoos have a bad stigma in Japan. Ozuma Kaname's tattoo paintings are seen as masterpieces among irezumi connoisseurs. He died from cancer in 2011.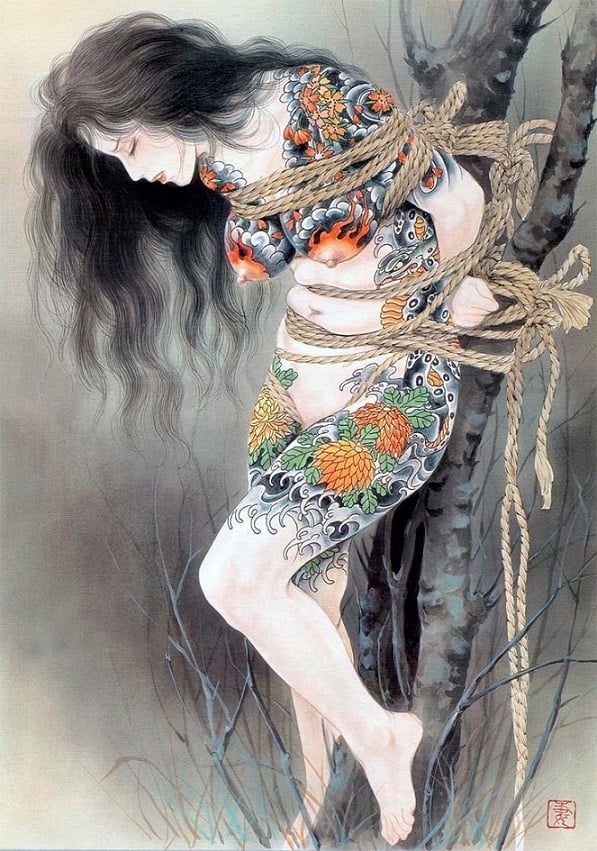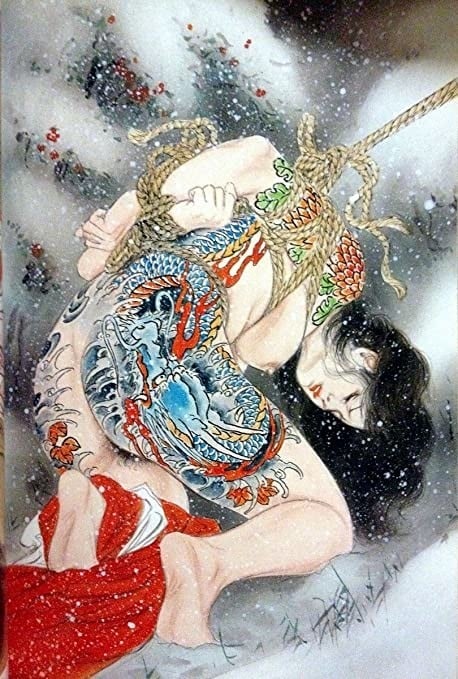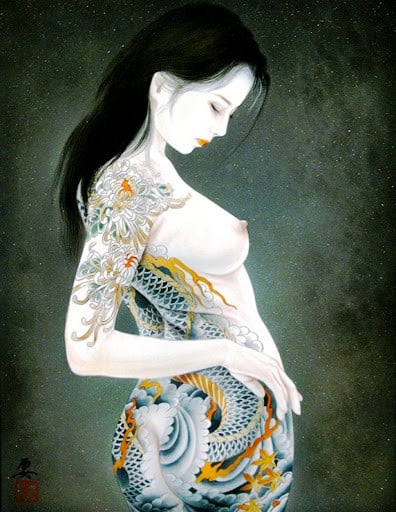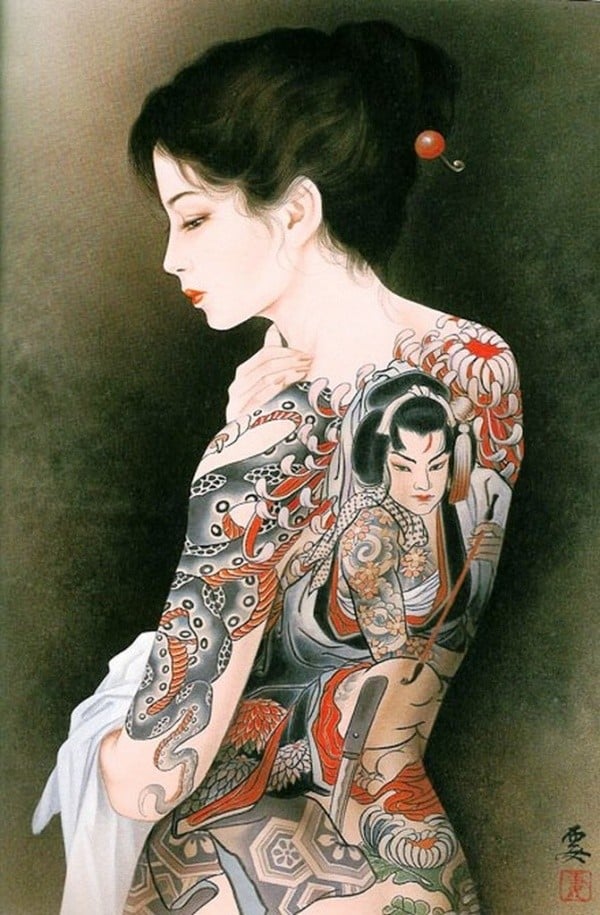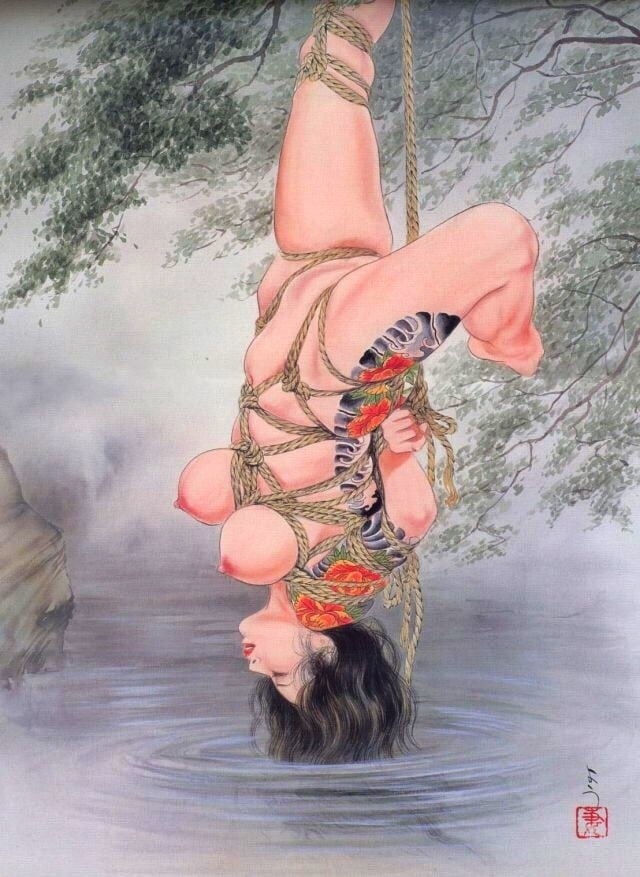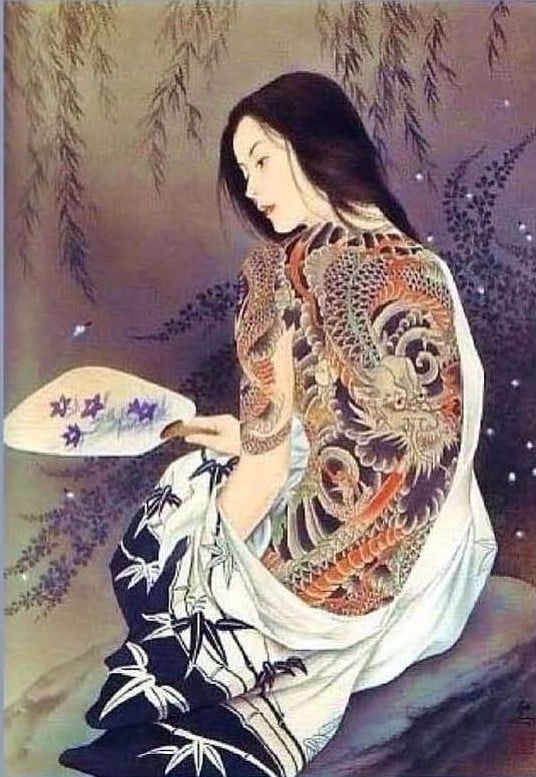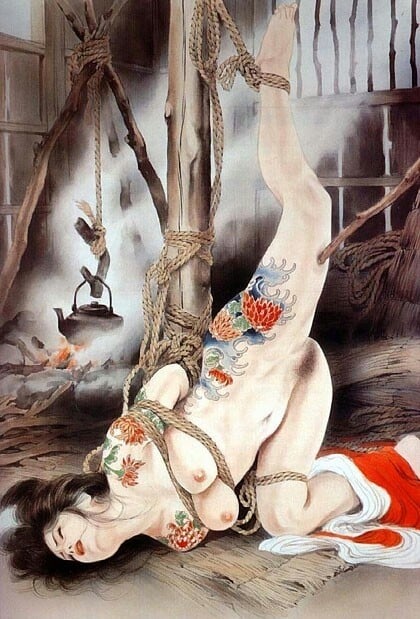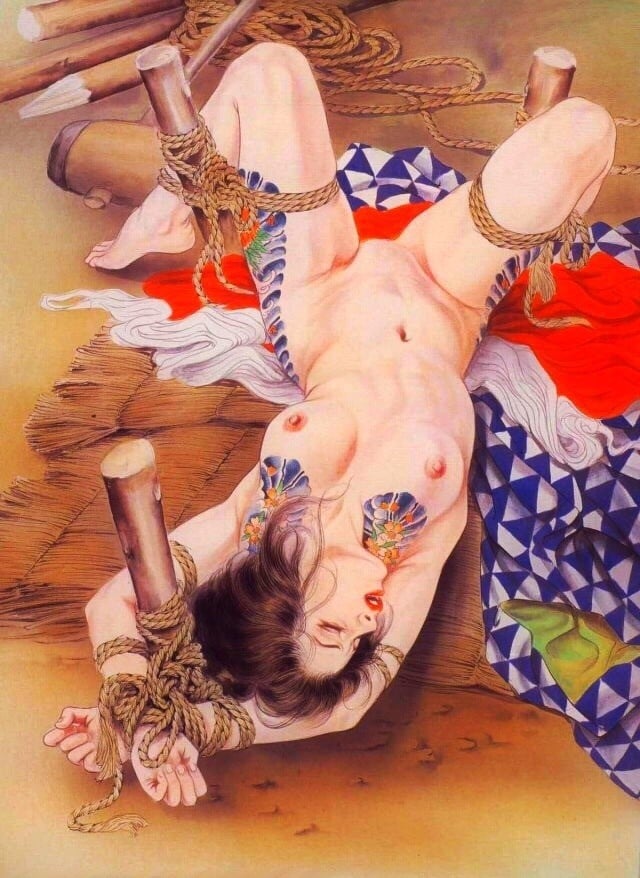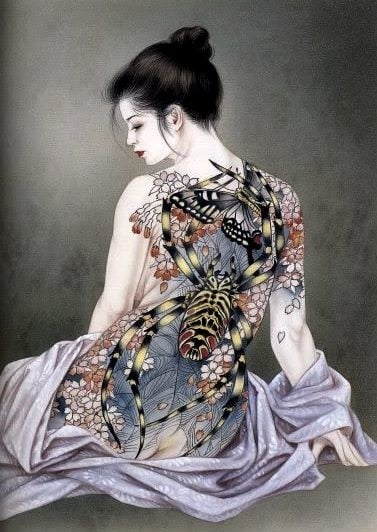 The following video shows more amazing tattoo art by Ozuma Kaname:
Click HERE for ancient shunga art with tattooed protagonists…!!!