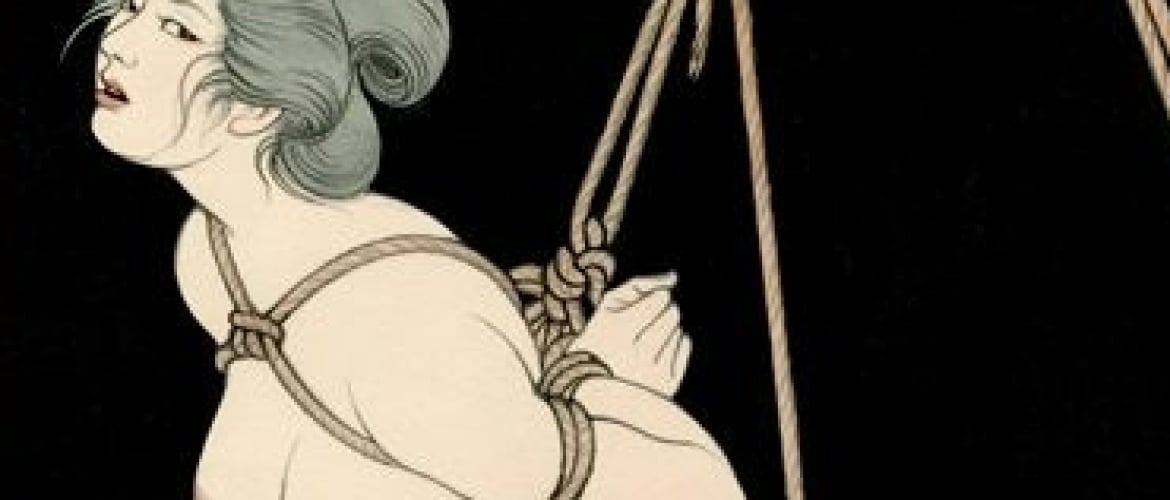 The Sublime Japanese Bondage Art of Kita Reiko
Today our special attention goes to a Japanese artist who can easily be put in the top echelon of kinbaku (bondage) artists, pretty close to Ito Seiu. His name, Minomura Kou (1920-1992), he later adopted the artist name Kita Reiko (喜多玲子) after his wife's maiden name, is connected to the most important SM magazines in the first "golden age" of SM publishing  in the 1950s. First as one of the principal editors of the fabulous Kitan Club magazine and then as the founder of Uramado magazine.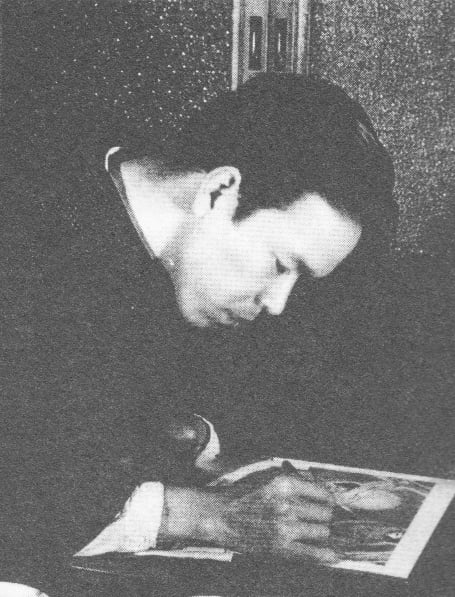 Fig.1. Picture of Kita Reiko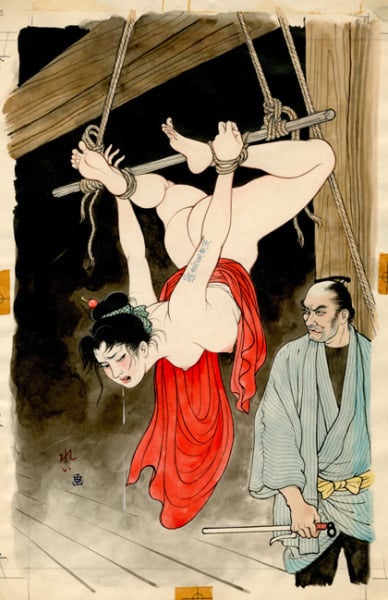 Fig.3.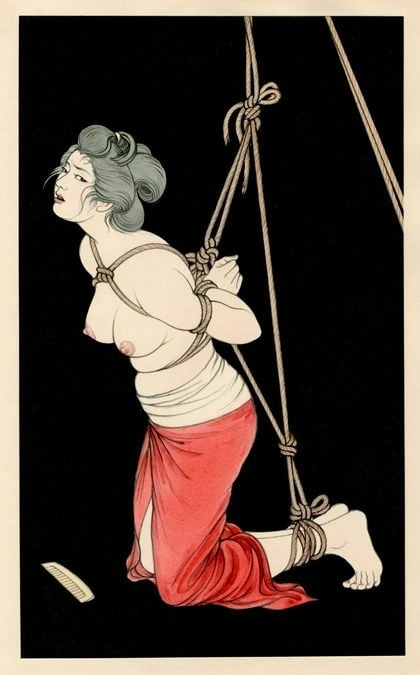 Fig.4.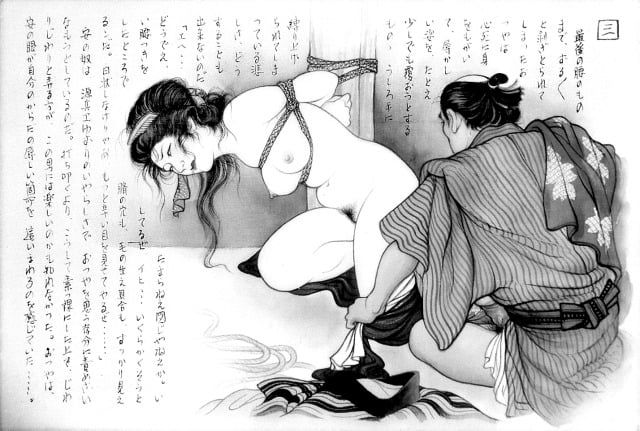 Fig.5.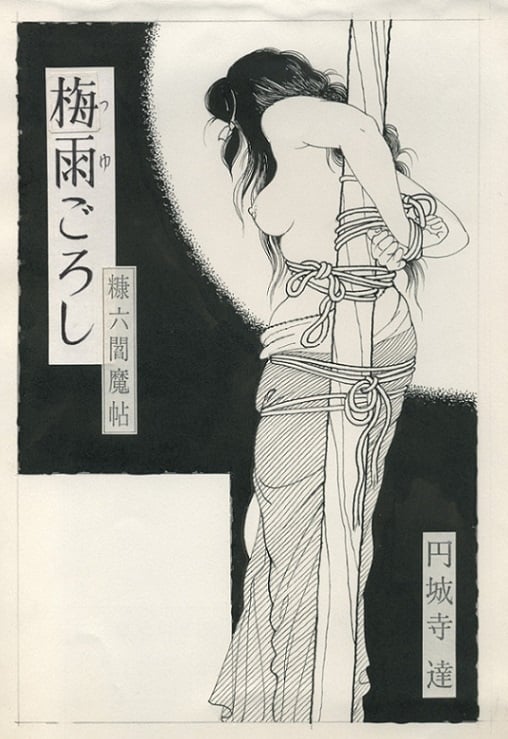 Fig.6.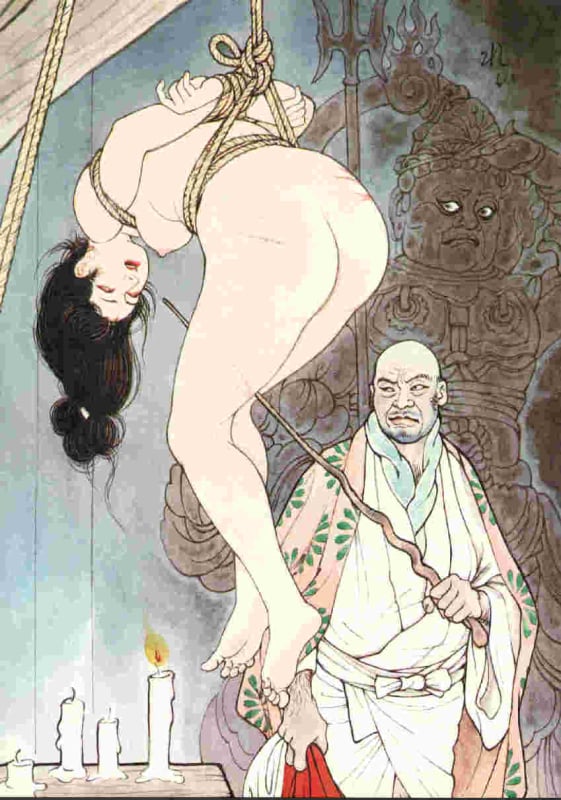 Fig.7.
Sadistic Preferences
Minomura later said that finding these pictures was the moment Kita Reiko was born and, after that, he no longer experienced his 'imprisonment' in the storehouse as a punishment. He later learned the collection of illustrations belonged to his grandfather, and he believed he inherited his sadistic preferences from his grandfather. Since the artist recalled these images in detail well into adulthood, a clear case of what today psychologists would call "imprinting" would be difficult to find.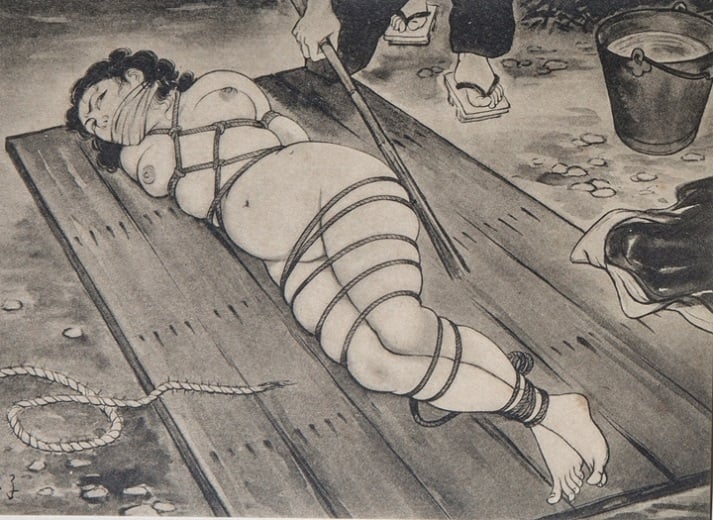 Fig.8.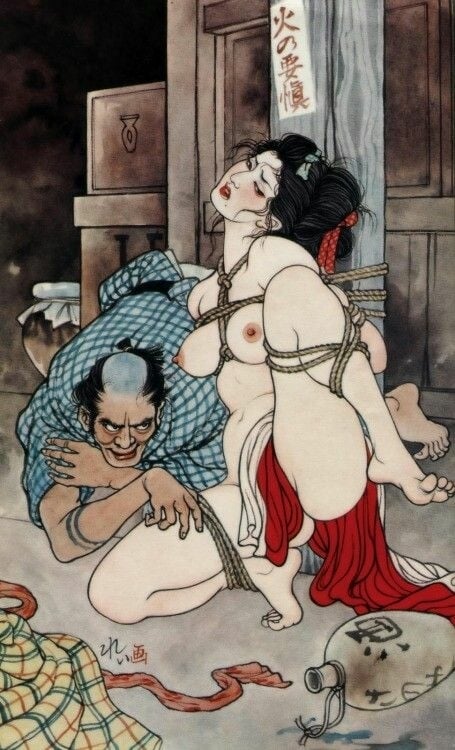 Fig.9.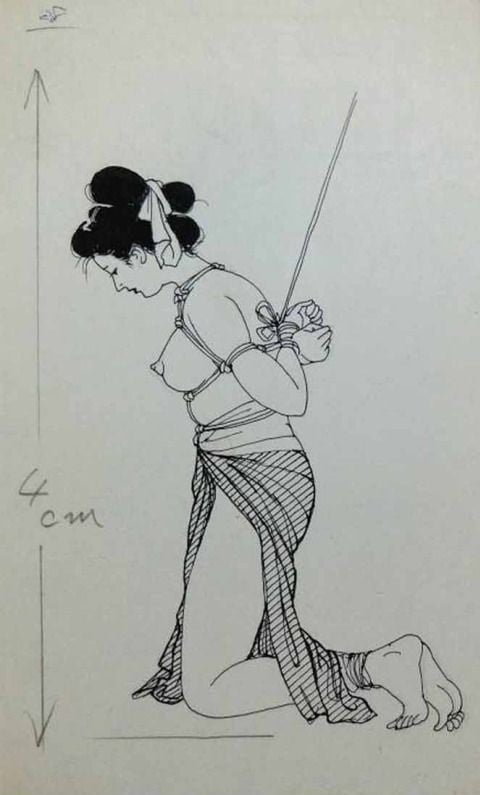 Fig.10.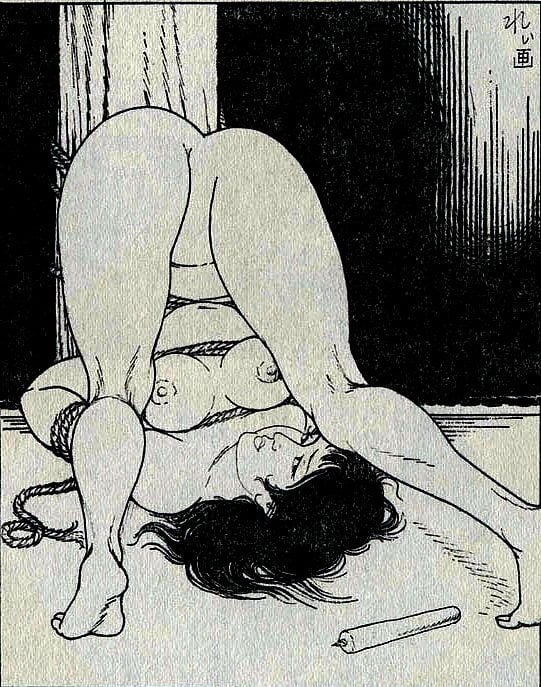 Fig.11.
Dominant Talents
Kita served in the navy during the Second World War where he claimed to have learned a number of quick release ties and other rope techniques that he used in his SM work. After the war Kita befriended Tsujimura Takashi, Dan Oniroku, Nureki Chimuo and many others and influenced most of their careers as he quickly became one of the dominant talents and one of the most famous and respected names in SM publishing..
Fig.12.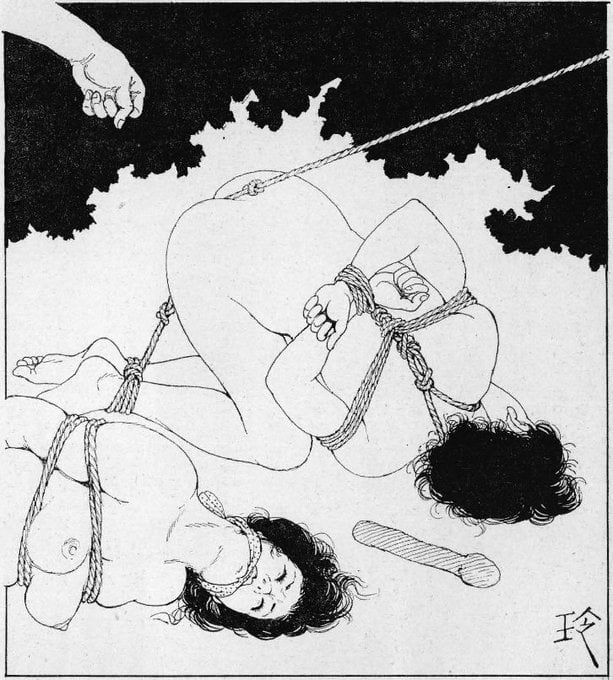 Fig.13.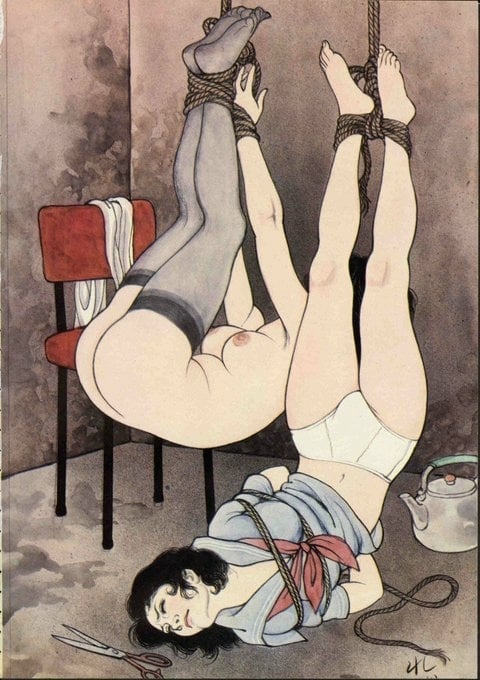 Fig.14.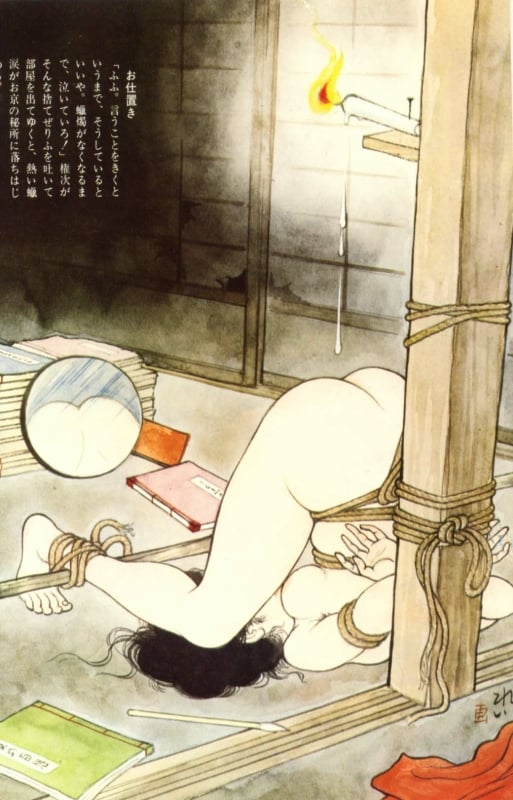 Fig.15.
Ten Positions of a Naked Tied Woman
He was the shibari master for one of the first commercial "rope book/albums" ever published in Japan and the popular success of his sketch, "Ten Positions of a Naked Tied Woman," (Fig.16) in Kitan Club in 1952 is often cited as one of the principal reasons that magazine turned to SM for its general content and so began the tradition of SM publications that continues today. Kita suffered a stroke in the early 1980s which greatly reduced his prodigious creative output and he died in 1992 in Tokyo.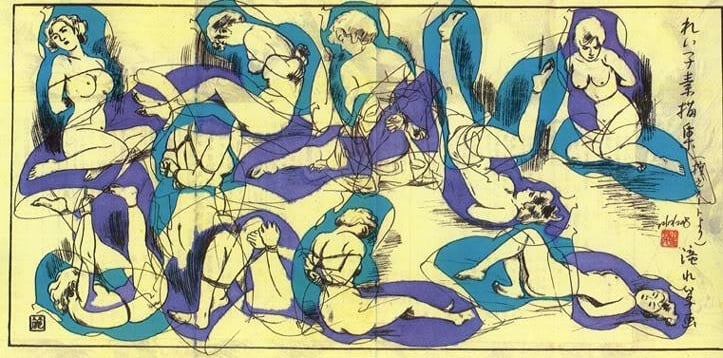 Fig.16. Kita Reiko. (Minomura Kou) 1952  'Ten Positions of a Naked Tied Woman'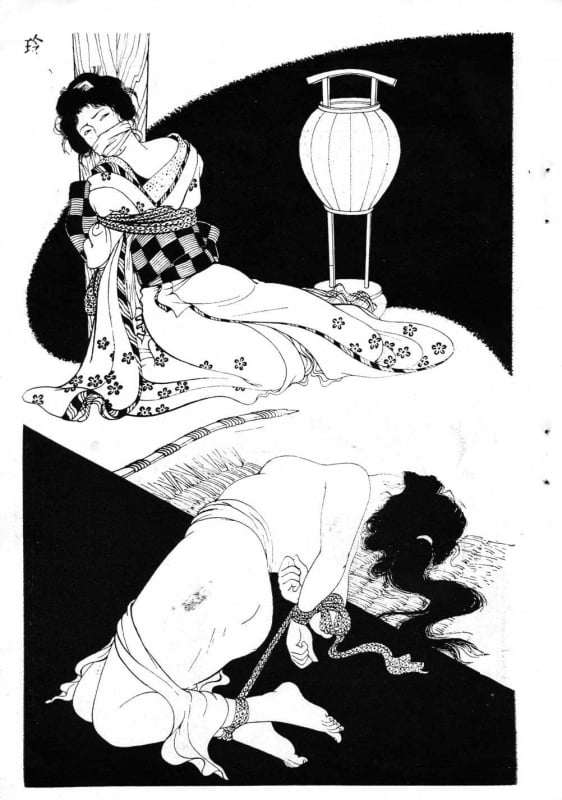 Fig.17.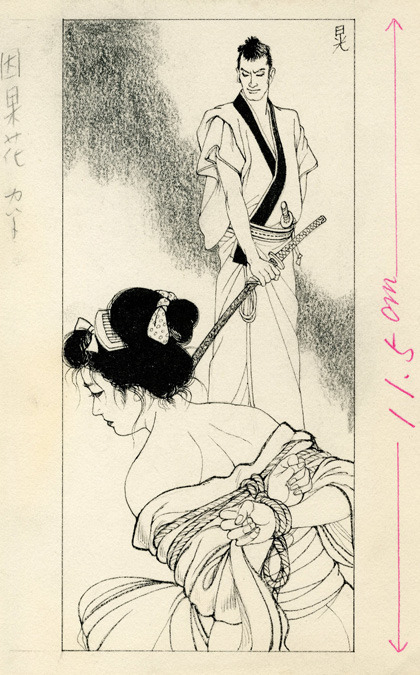 Fig.18.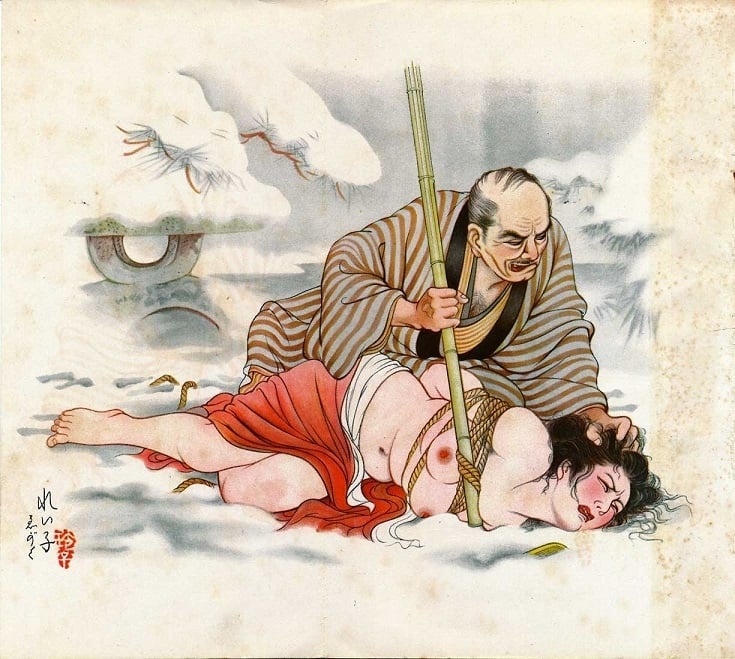 Fig.19.
Shyness or Embarrassment
As a bakushi Minomura (Kita) is said to have had a singular style. He preferred to use only five ropes for his ties and to create positions intended to cause shuuchi (shyness or embarrassment) in his partners. Clearly he was more interested in the subtle psychological side of SM play than in the flash of performance. Perhaps this is another echo of his experience with his mother at age five?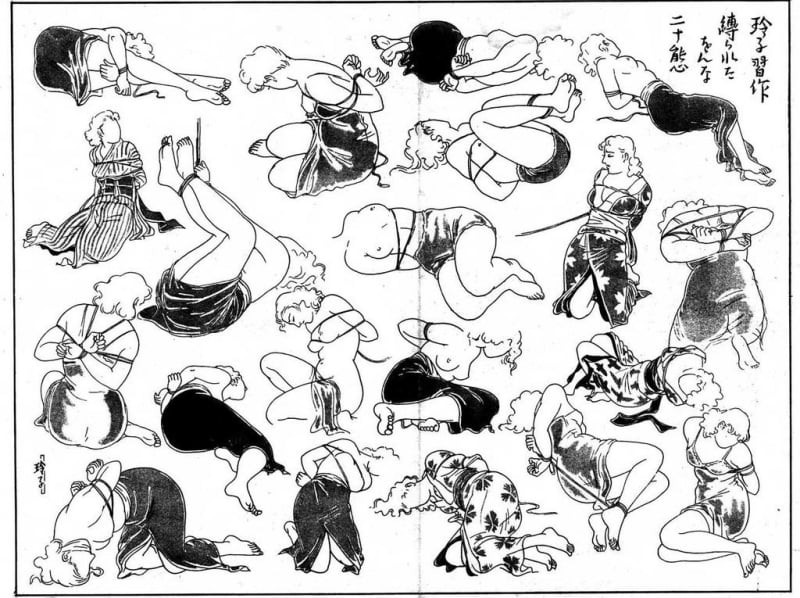 Fig.20.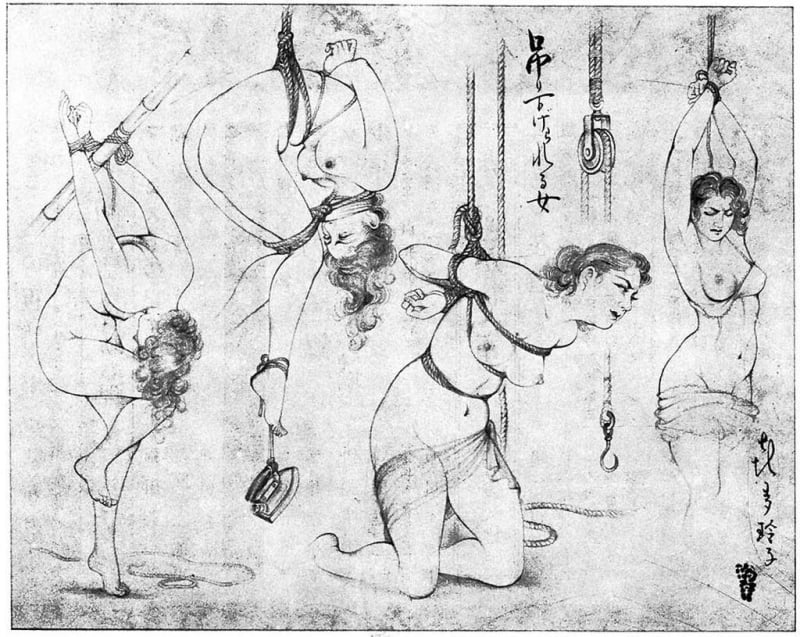 Fig.21.
Suspensions
A student of shibari history, he discovered and named quite a few of the kinbaku ties still in use today. Kita used hemp rope for his photographic studies but often switched to very soft cotton in order not to discomfort particularly sensitive models. He apparently disliked tsuri (suspensions) intensely and never drew them. He appears to have had great common sense as regards the difference between fantasy and reality in SM play and to hold his kinbaku partners and models in high regard.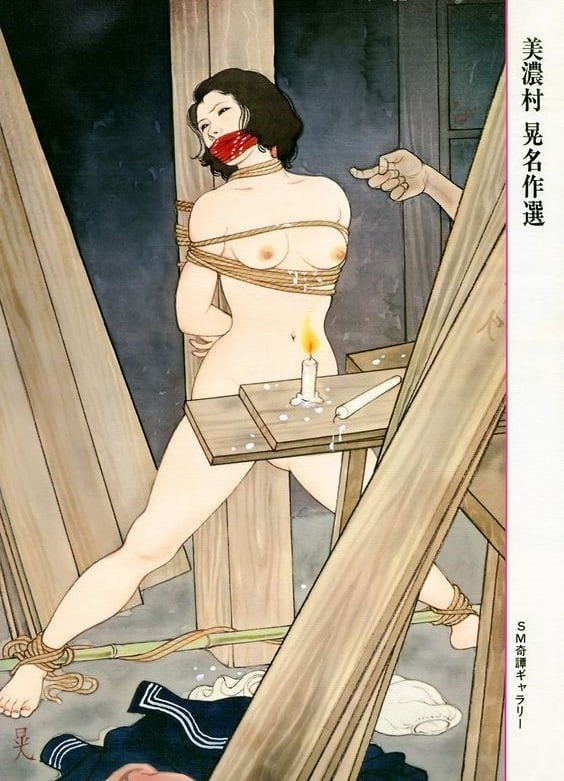 Fig.22.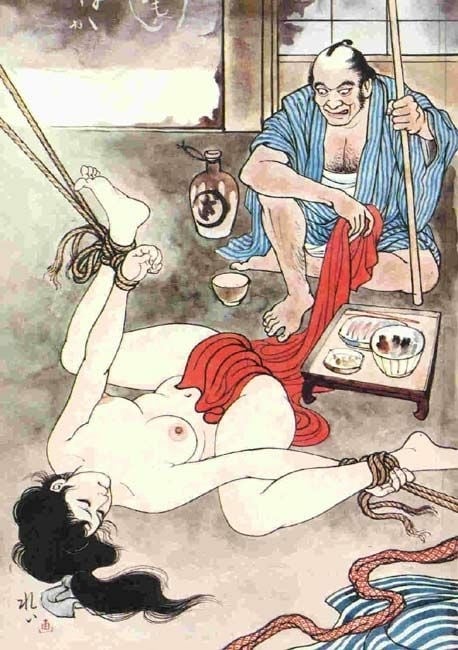 Fig.23.
You can check out an extended version of this Kita Reiko article with twice as much text and images in Shunga Gallery Premium.  Click here and subscribe to our FREE risk free 28-day trial...!!
Click HERE for more articles on bondage art....!!
Or HERE for a translation of a long text that Minomura Kou (Kita Reiko) wrote about his reminiscences of Ito Seiu and published in the magazine SM Collector in November 1980.
For those curious about Japanese erotic bondage the site The Beauty of Kinbaku comes highly recommended!
Sources: The Beauty of Kinbaku by Master "K", haccah.tumblr.com
Let us know your thoughts on this article in the comment box below....!!