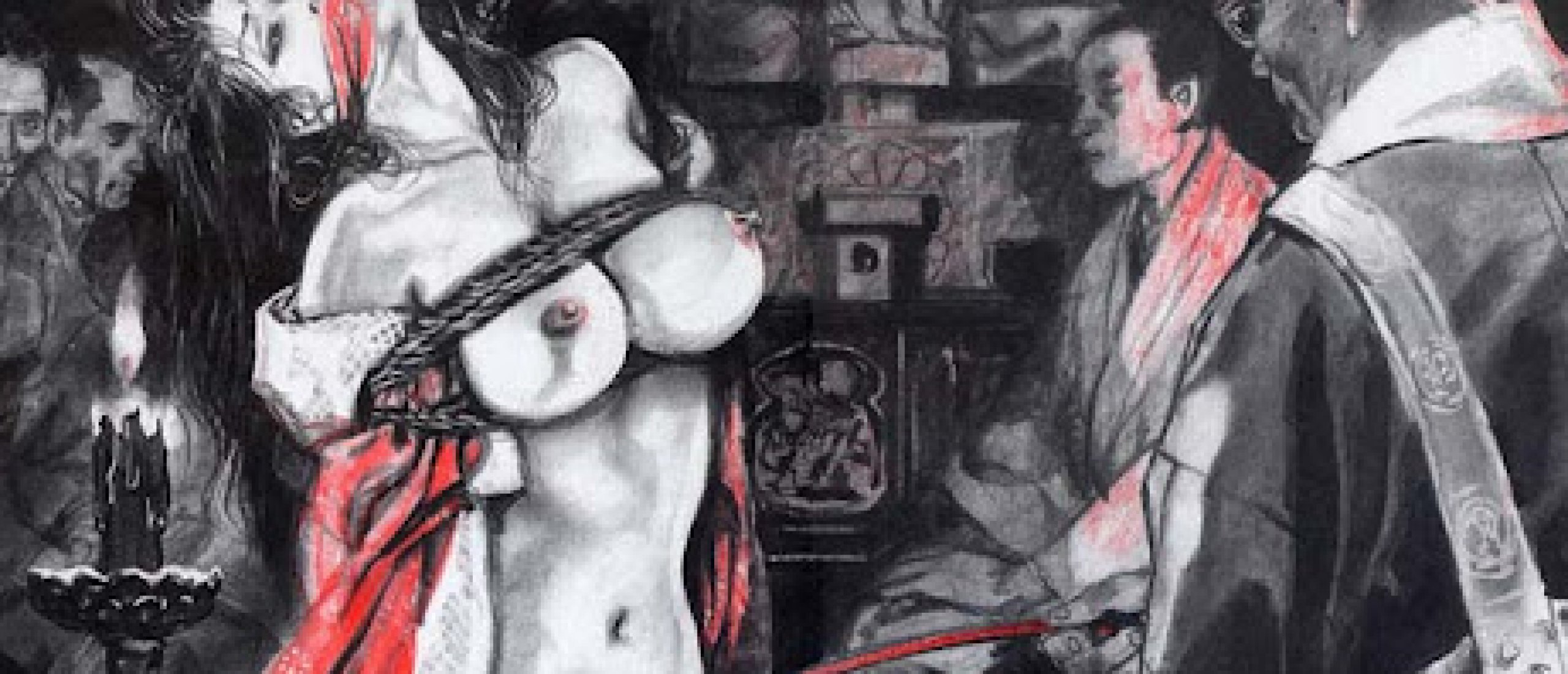 The Passionate Violence in the Bondage Art of Maeda Juan
Born in Hokkaido in 1939, the Japanese Maeda Juan (is pronounced "Joo-ahn) is the prototypical magazine illustrator as fine artist. After dropping out of high school in 1957, Maeda started his art career as a novice to the renowned Gekiga (a style of Japanese comics aimed at adult audiences and marked by a more cinematic art style) artist Oka Tomohiko in 1957. With the explosive output of SM magazines in the early 1970s, Maeda began regularly contributing to many of them and soon became much sought after.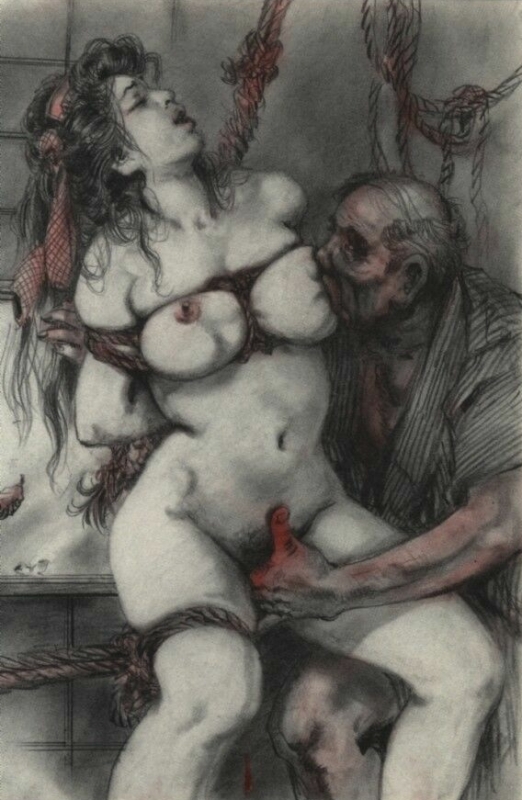 Fig.1.
Most Sadistic
His style can be best described as "passionate" but also disquieting as his wonderfully rendered (in a soft pencil and ink wash similar to the watercolor medium) female figures are frequently portrayed in the most arduous of kinbaku (bondage) hardships. Maeda alternates charming scenes with violent ones including agitated spiders (Fig.12 and 15), bottles (Fig.11 and 13) and giant dildos (Fig.16). The most sadistic tableau is probably the one in which the tormentor uses his spectacles to converge sun rays in order to burn the tied female's private parts (Fig.6).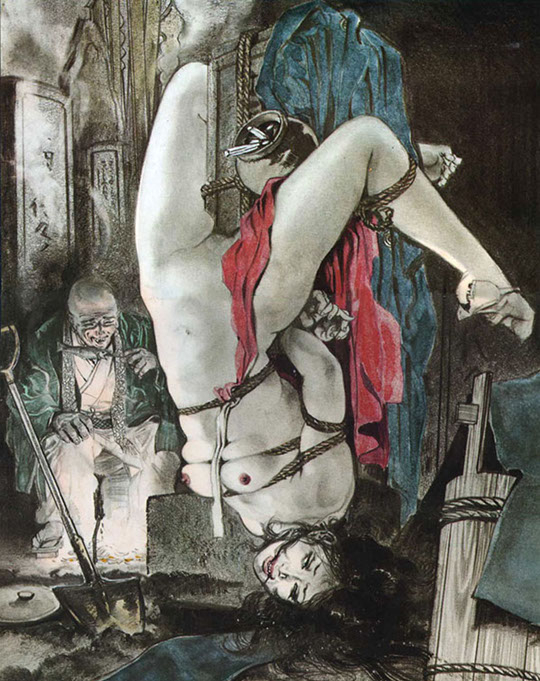 Fig.2.
Another quality that distinguishes him from all other bondage illustrators is his propensity for doing magnificent and detailed landscapes in each of the four seasons where the viewer has to search for the kinbaku scene somewhere hidden in a corner of the frame (Fig.3). In this he follows in the footsteps of the classical ukiyo-e artist Utagawa Hiroshige (1797-1858), where the Japanese landscape and the beauty of the four seasons is celebrated.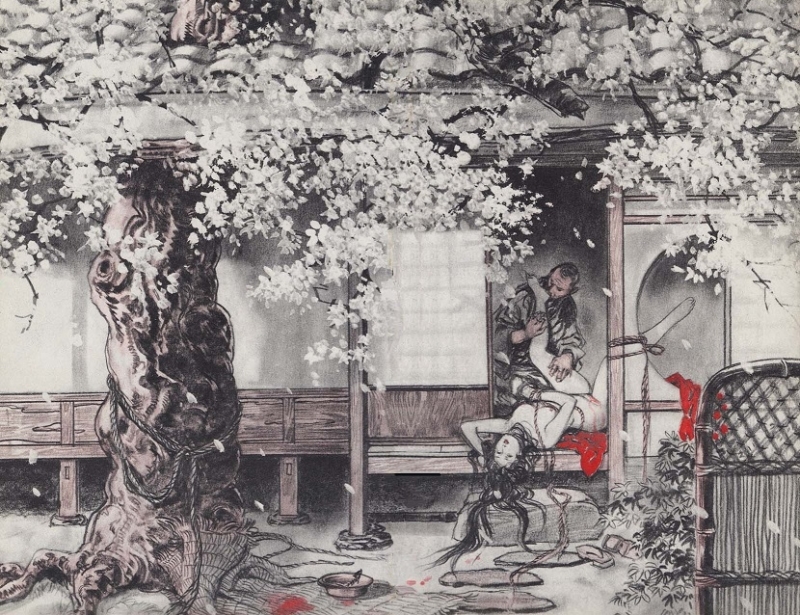 Fig.3. 'Flower Bonfire', SM Select (Apr 1976) (Source: Nawapedia.com)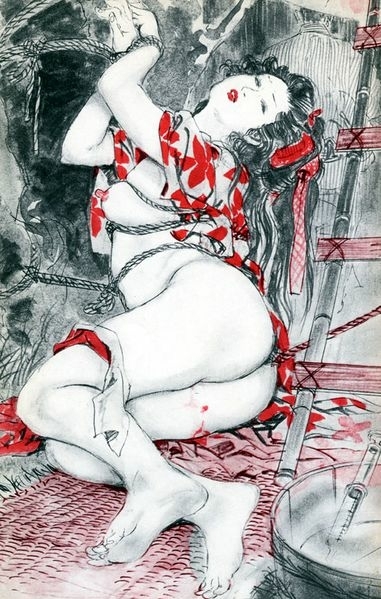 Fig.4. 'Flames of Lust', SM King (Nov 1974) (Source: Nawapedia.com)
Downfall
With the downfall of the majority of SM magazines, Juan Maeda was more fortunate than many of his colleagues in that he's been able to earn a living and exercise his great talents by producing illustrations for mainstream magazines and even sport periodicals.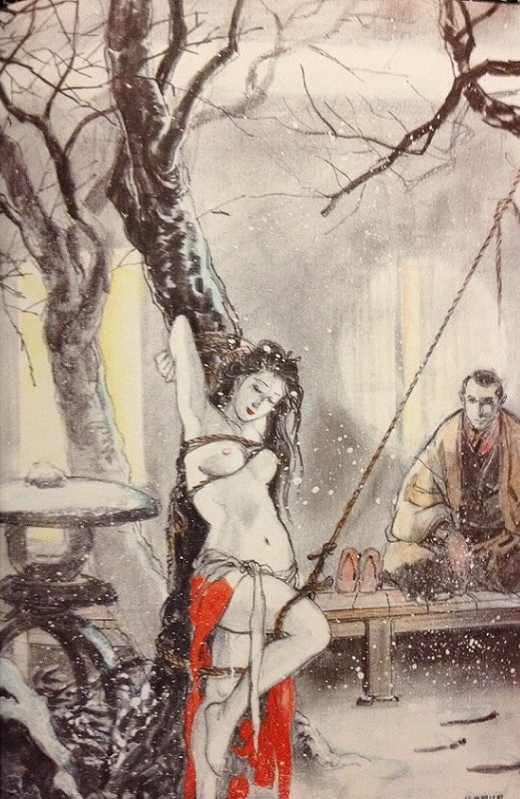 Fig.5.
Juan Maeda Art Works
He has also had his SM art included in two nicely done SM art compilation books released by MYWAY MOOK in 2008 and 2011 subsequently and in 2000 a wonderful volume of only his art entitled 'Juan Maeda Art Works'.
Fig.6.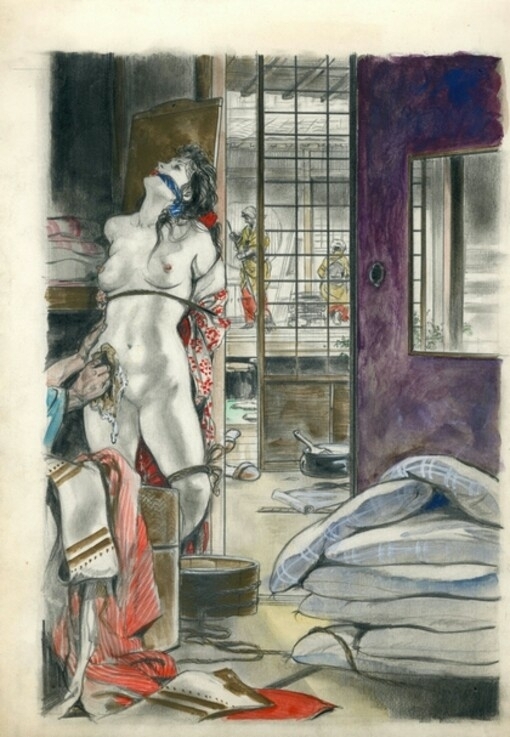 Fig.7.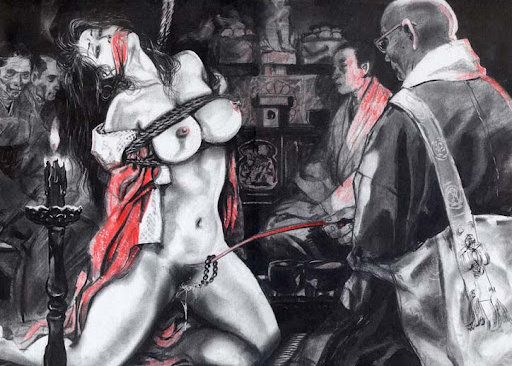 Fig.8.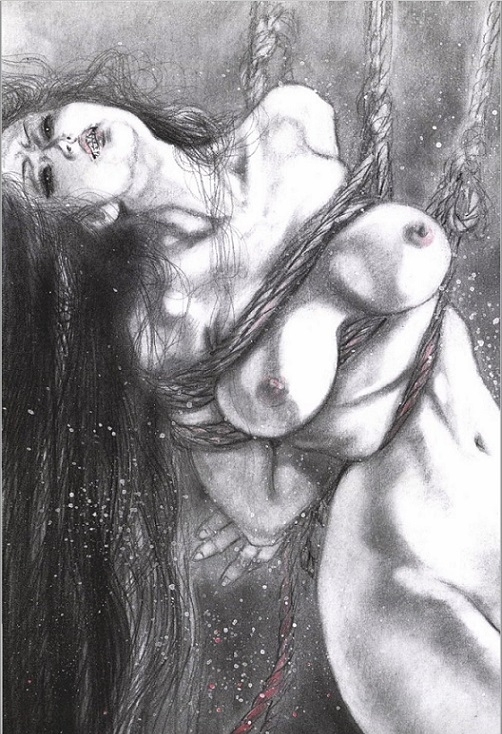 Fig.9.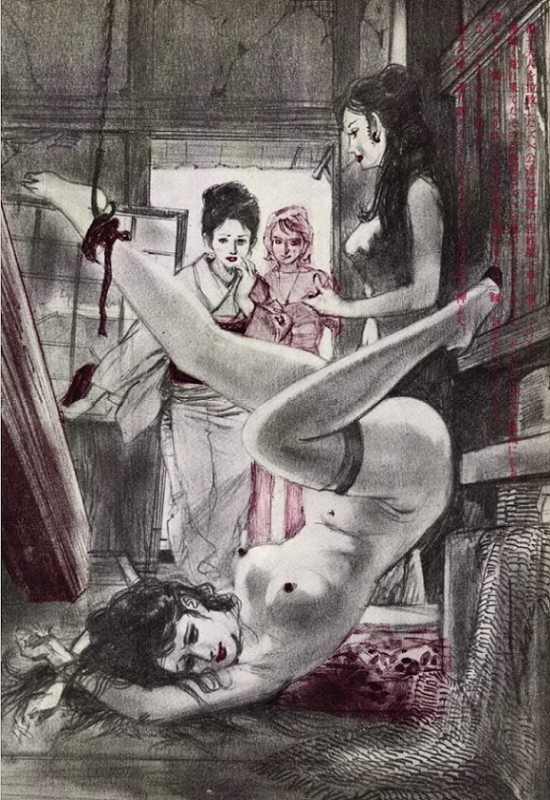 Fig.10.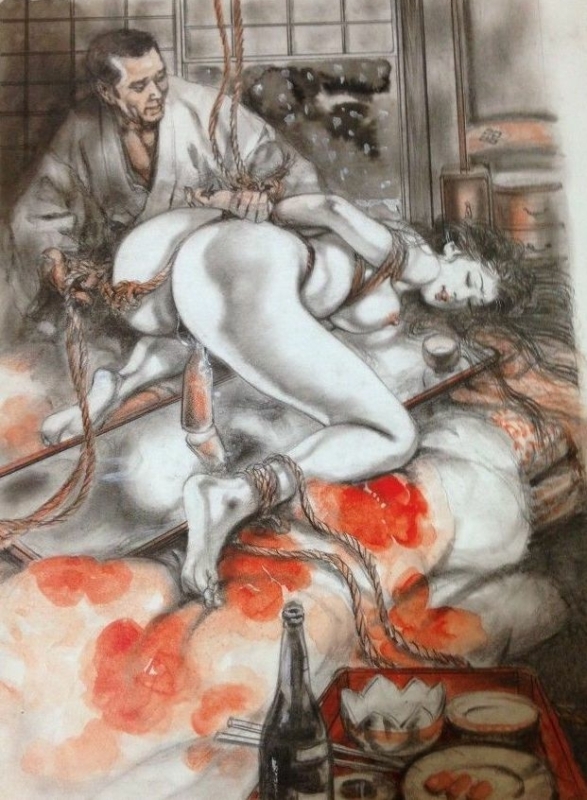 Fig.11.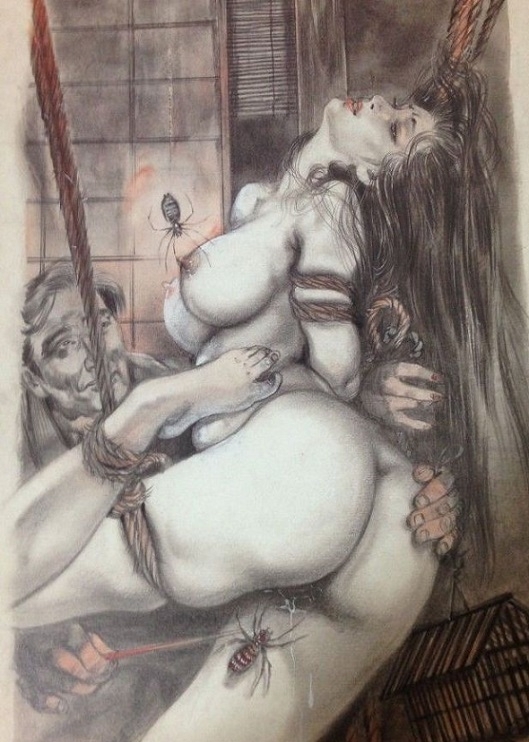 Fig.12.
Fig.13.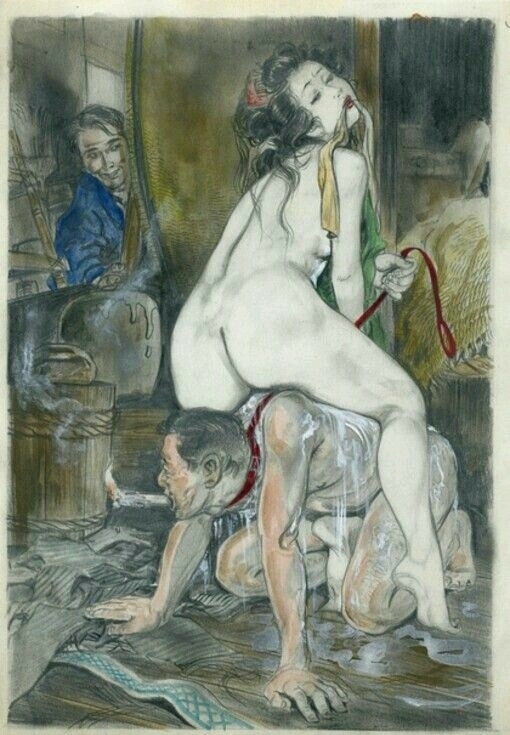 Fig.14.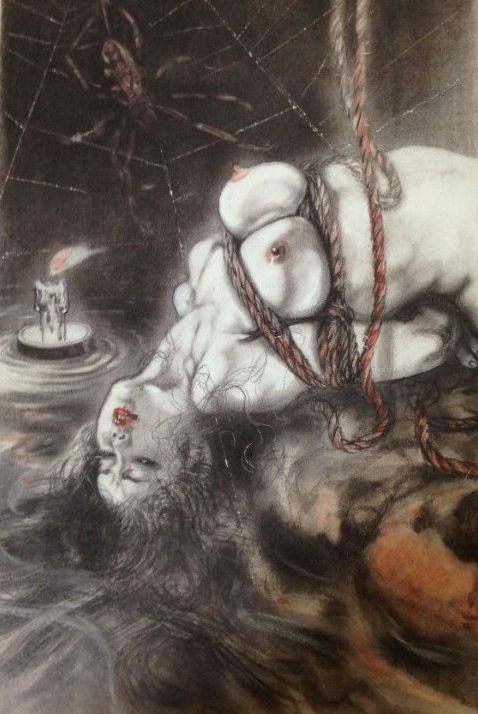 Fig.15.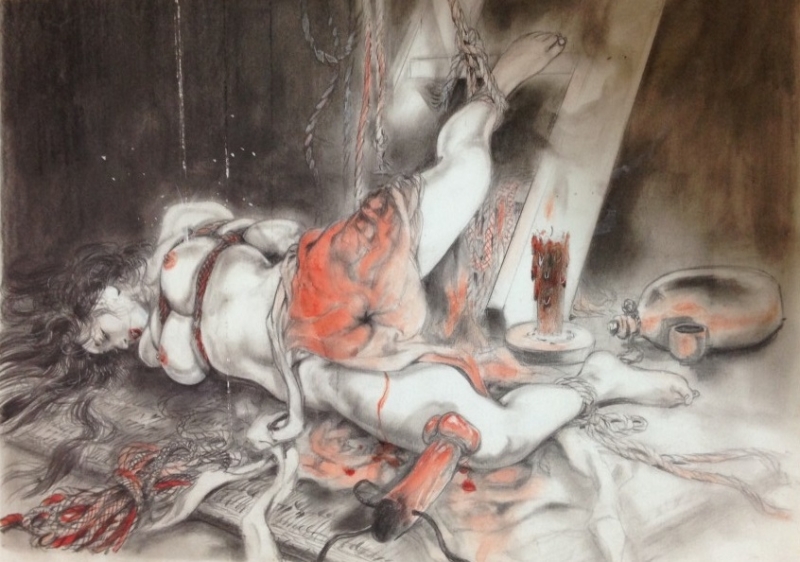 Fig.16.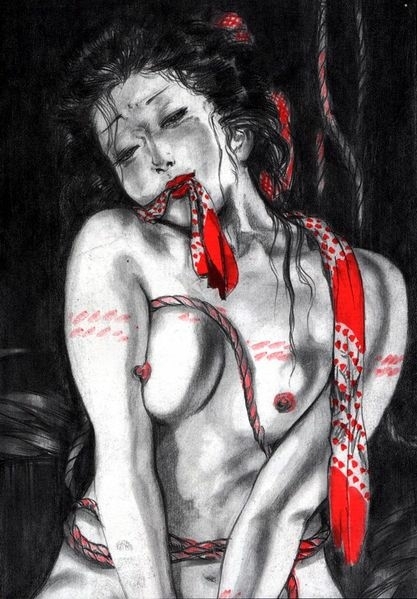 Fig.17.  'Alluring Woman'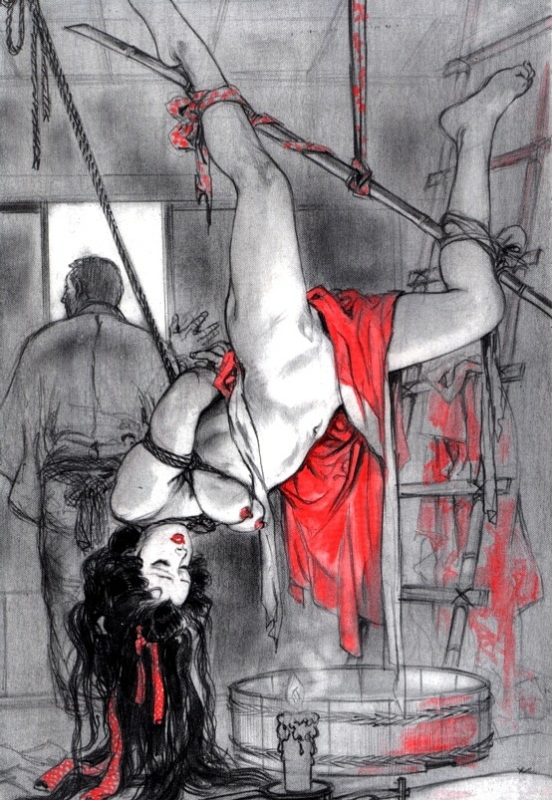 Fig.18. 'Charming Rope Scenes '

Click HERE for two examples of the gruesomely beautiful kinbaku art of Shoji Oki......!!
Sources: The Beauty of Kinbaku by Master "K", CultNation.com, Nawapedia.com,
What do you think about the bondage art of Maeda Juan? Leave your reaction in the comment box below...!!