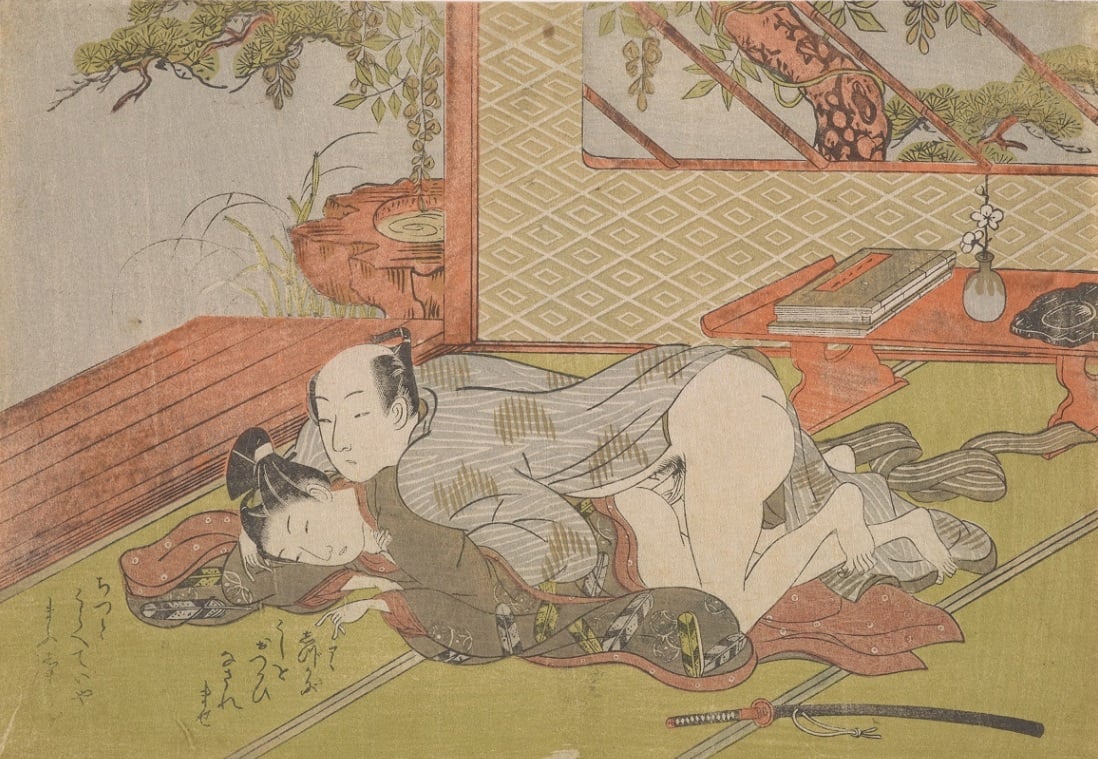 Nanshoku Art: The Sensual Moment of a Gay Samurai and a Young Boy
A middle-aged samurai sharing an intimate moment with a young boy in an interior setting. As I mentioned in earlier posts homosexuality was not uncommon in Japan and depictions of this 'male-male intercourse' (nanshoku) occured regularly in shunga as well. Like the many girls in the pleasure quarters, boys could also be bought for sex.
Wisteria
The sliding doors facing the veranda are open, and a pine tree and wisteria can be seen in the garden, as can a hollow tree trunk which serves as water basin. The presence of wisteria is an indication of spring. A low writing table with books and a small flower arrangement on it have been included in the background, with the man's sword in the background.
Click HERE for more enticing nanshoku art…!!
Source:  'Japanese erotic prints: Shunga by Harunobu & Koryusai' by Inge Klompmakers