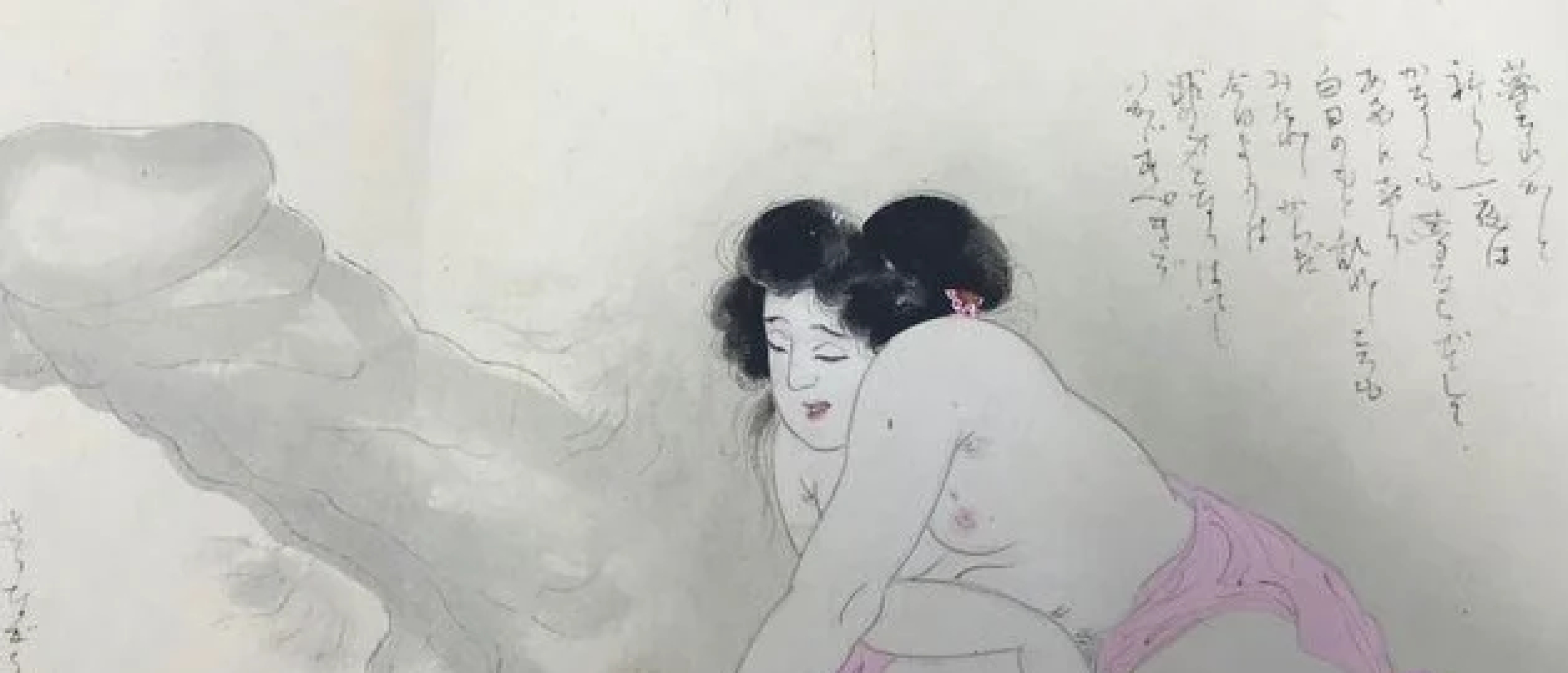 Unique Shunga Ink Scroll Displaying a Mysterious Ghostly Visitor
At an auction I came across this rare and fascinating scroll with ink paintings that was produced in the late 19th century. The hand-painted color ink paintings are depicted with light ink, and the expressions and movements of the characters are very realistic.
Great Eye for Detail
It's my impression that the mysterious shadow figures are sensual dream fantasies of the involved female. The artist has a great eye for detail as can be seen in the striking facial expressions and hand gestures.
The style of the paintings reminds me of another unknown shunga artist whom I discussed in an earlier post…!!
Do you share my interpretation that these are dream fantasies or do you have a different opinion? You can let us know your thoughts in the comment box below…!!