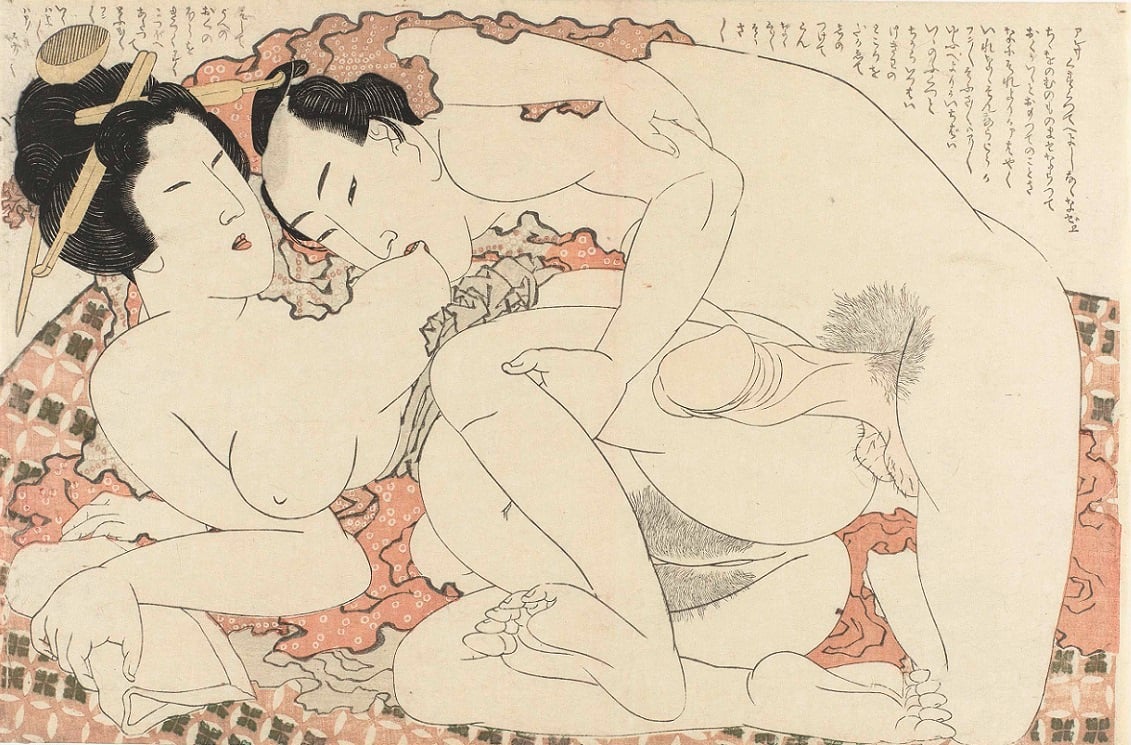 The Nipple Sucking Erotica of Katsushika Hokusai
A more mature couple – husband and pregnant wife – are seen at passionate foreplay. The woman asks the flirtatious man to hurry and get on with the main act, abruptly directing him in the details of every desired variation of penetration. She wears a special sash to give support to her swollen stomach.
Sensual Idiom
This is another of the most effective designs of Hokusai's The Adonis Plant series with a forceful erotic power. Suckling scenes are rather common in Hokusai's sensual idiom. One is reminded instantly of the captivating image of matron and young lover in Gods of Intercourse (Fig.2.) and particularly the scene of wanton passion so effectively portrayed in Models of Loving Couples (Fig.3.).
Click HERE for more sensual content on Hokusai's erotica…!!!
What's your favorite Hokusai series in shunga?