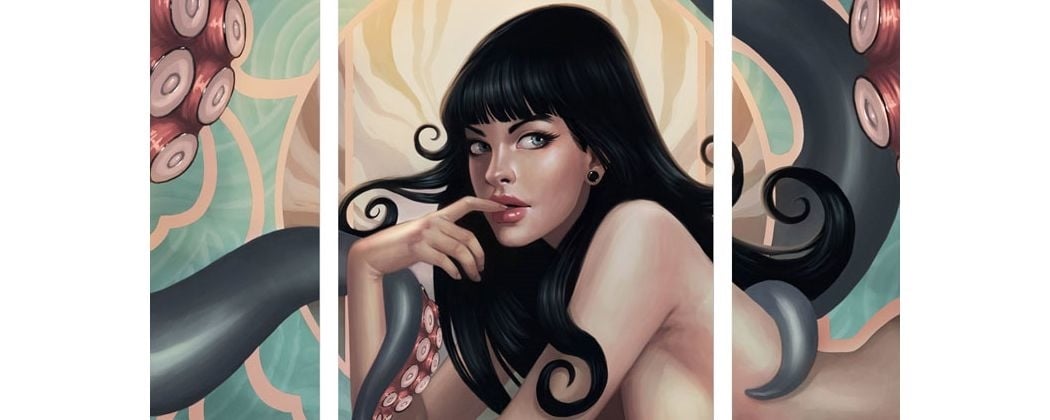 Tentacle Erotica: Prepare For Some Notoriously Graphic Octopus Images..!
In addition to one of our most read articles about the influence of Hokusai's iconic The Dream of the Fisherman's Wife on a whole new genre called Tentacle Erotica (shokushu goukan 触手強姦, aka. Tentacle Rape, Tentacle Hentai or Tentacle Porn) we have included more exciting examples below (Beware: some of these images are very graphic!).
What is Tentacle Erotica?
In contrast to shunga, which is an art form, tentacle erotica is a kind of pornography. It is originated in Japan and merges conventional pornography with components of bestiality, fantasy, horror and science-fiction.
Tentacled Beings
Tentacle erotica is often added to horror or hentai animations, with tentacled beings (often imaginary creatures) involved in sexual acts, mostly with females. In some cases, the portrayed intercourse is consensual but most of the time the emphasis is on rape.
Films
This exploitative genre is rather popular in Japan, and therefore subject of parody. Partly because of the internet, Japanese films (Fig.1) that feature tentacle erotica have also become popular in the West among genre devotees. Elements of tentacle erotica can also be found in the furry fandom.*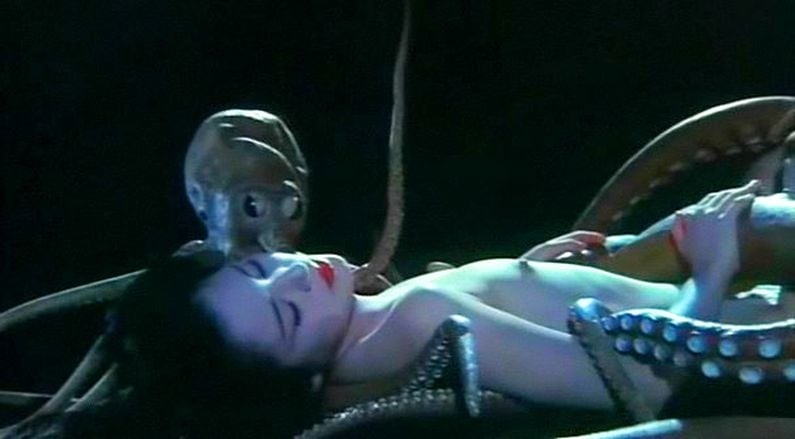 History
The earliest examples of tentacle erotica, long before animated pornography, can already be found in the 18th century book illustrations of ukiyo-e masters such as Kitao Shigemasa and Katsukawa Shuncho. But the most famous one is without a doubt the illustration from the 1814 novel Kinoe no komatsu, written and illustrated by Katsushika Hokusai, commonly known as The Dream of the Fisherman's Wife (Fig.2).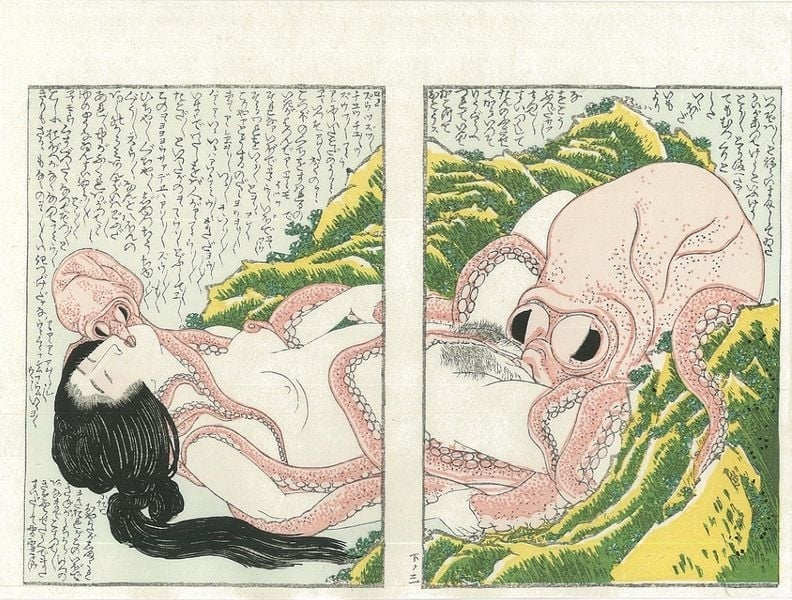 Sarah and Octopus
This so-called shunga design has been reworked by countless artists over the centuries. A wonderful contemporary example is the woodblock print designed by Masami Teraoka called Sarah and Octopus/Seventh Heaven' (2001) from the series 'Waves and Plagues' (Fig.3).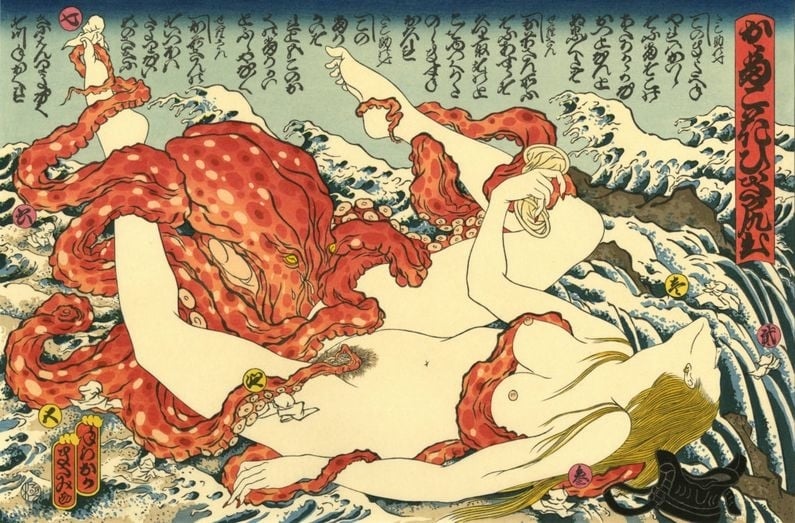 Abalone Diver Tamatori
There is an interesting discrepancy between the western audiences, who experience Hokusai's image as an involuntary encounter, and the Japanese of the Edo period who saw it is as consensual.  The latter would have understood the dialogue that expresses the mutual enjoyment of both the diver and the octopuses. They also would have recognized the print as a reference to the legend of the female abalone diver Tamatori.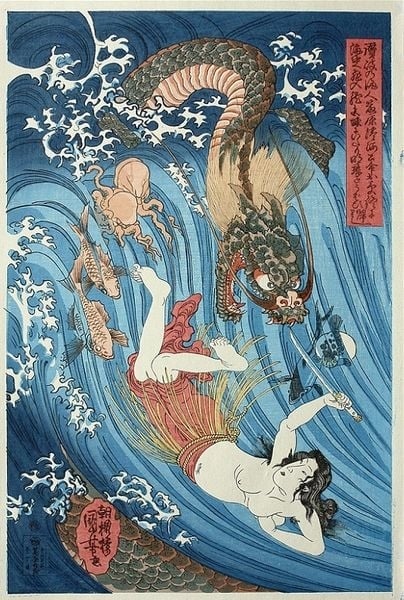 Dragon King
In this tale, Tamatori steals a jewel from the Dragon King (Fig.4). When she escapes she is chased by the Dragon King and his sea-life minions (including octopuses).
Obscenity
Contemporary censorship in Japan dates to the Meiji period. These so-called "obscenity" laws are still in force today but how this term is interpreted has not remained constant. Exposed genitalia are still illegal but the variety of acceptable sexual acts is now broad in comparison with other progressive countries.
Toshio Maeda
The artist Toshio Maeda (Fig.5), one of the pioneers within the tentacle porn industry, found a handy way around the "obscenity" law. Instead of creating sensual scenes between humans, he included creatures with tentacles. Their "penis" tentacles were just part of the creature, who don't have a gender. Toshio noted: "You know, the creatures, they don't have a gender. A creature is a creature. So it is not obscene – not illegal."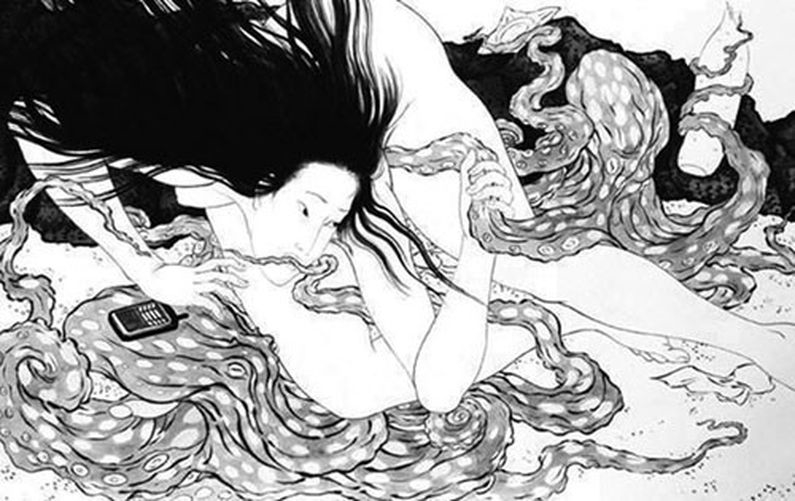 No Puritanical Codes at Shunga Gallery
Anyway, no puritanical codes at this section of the world wide web. At Shunga Gallery you can enjoy this sensual phenomenon in all its graphic detail…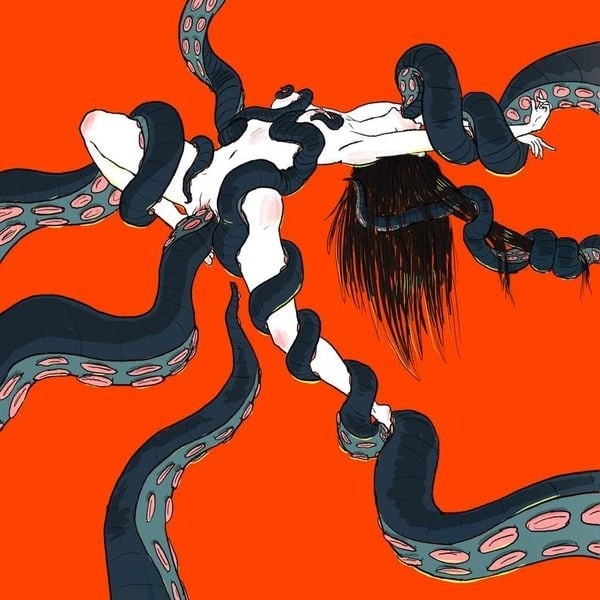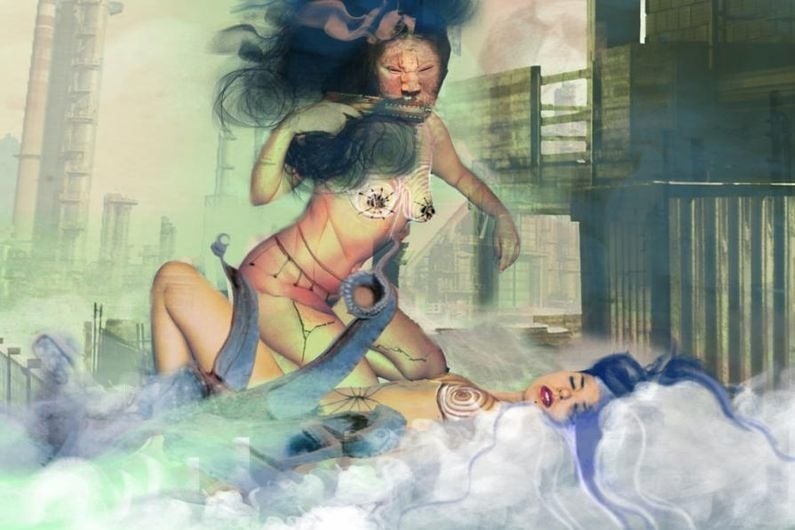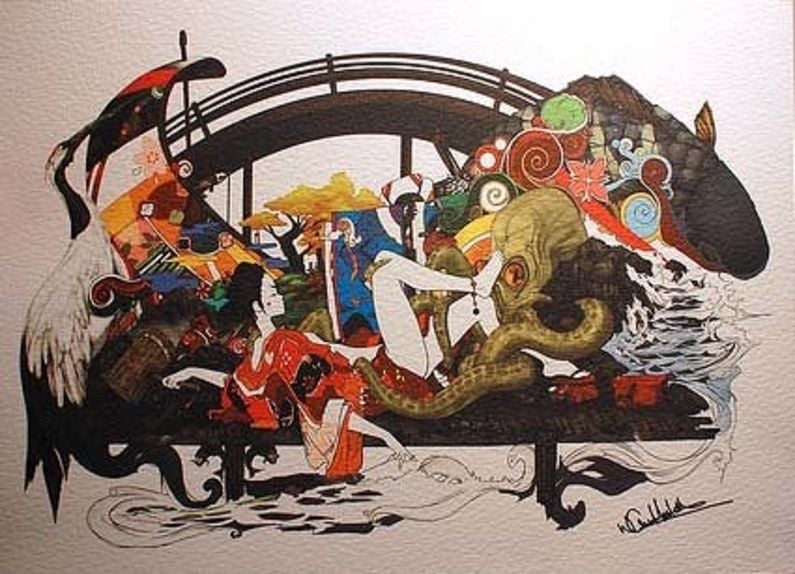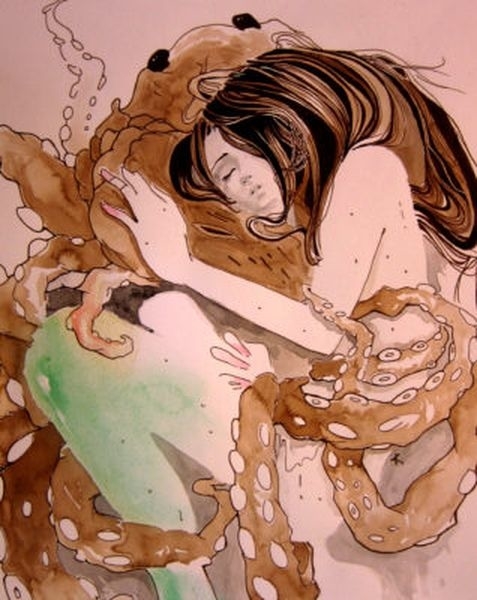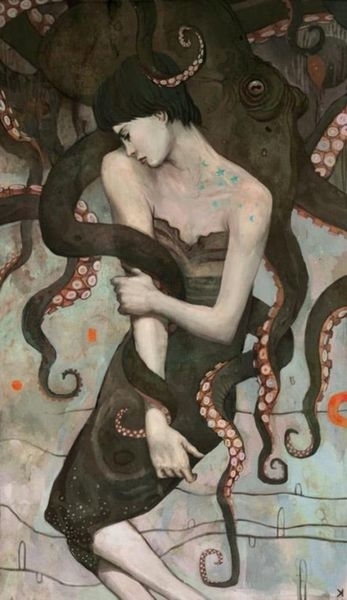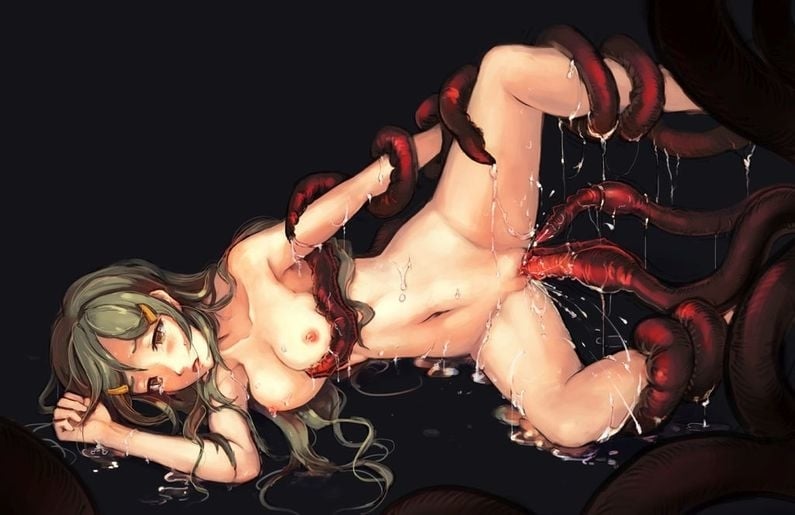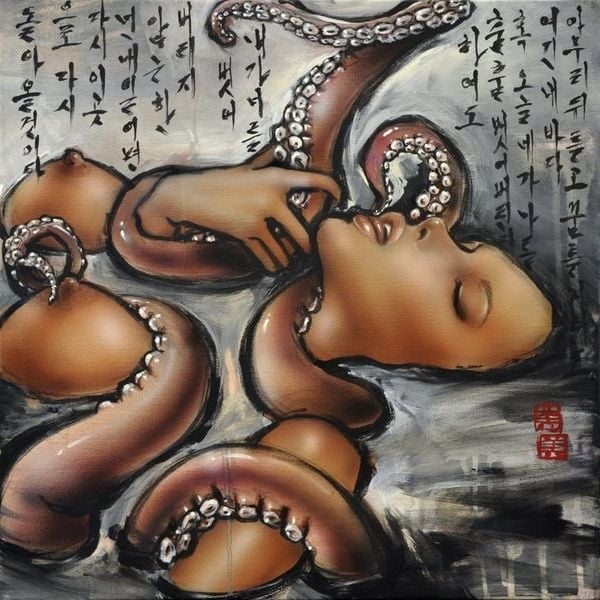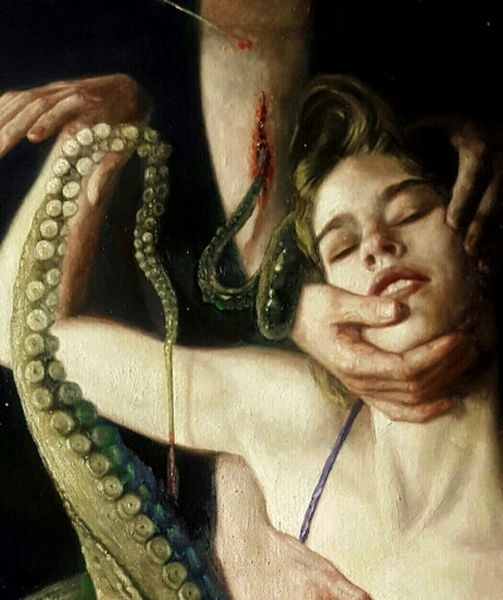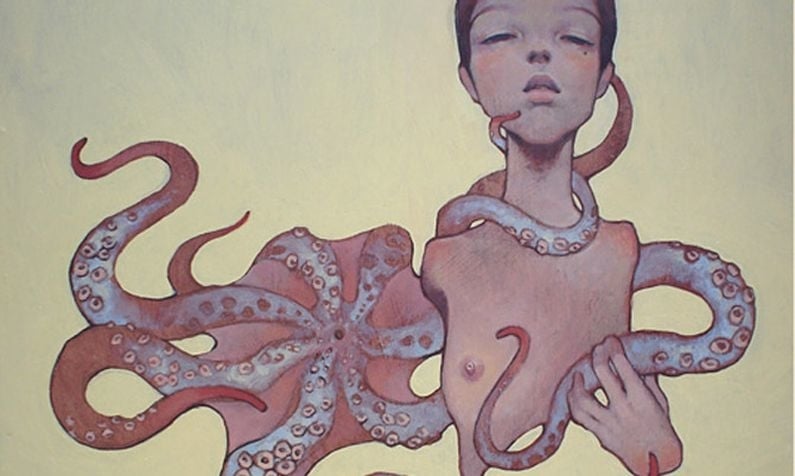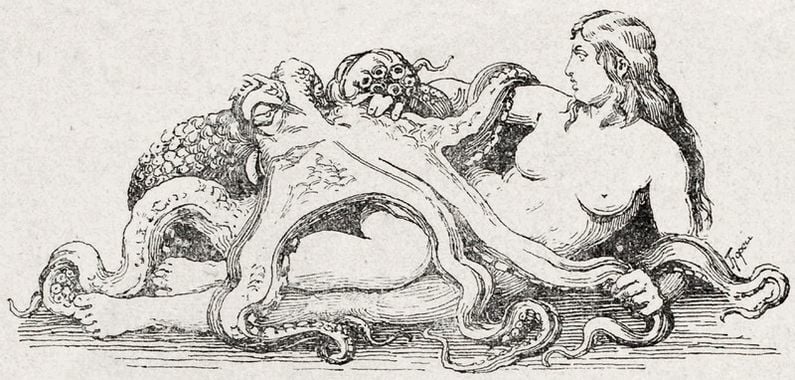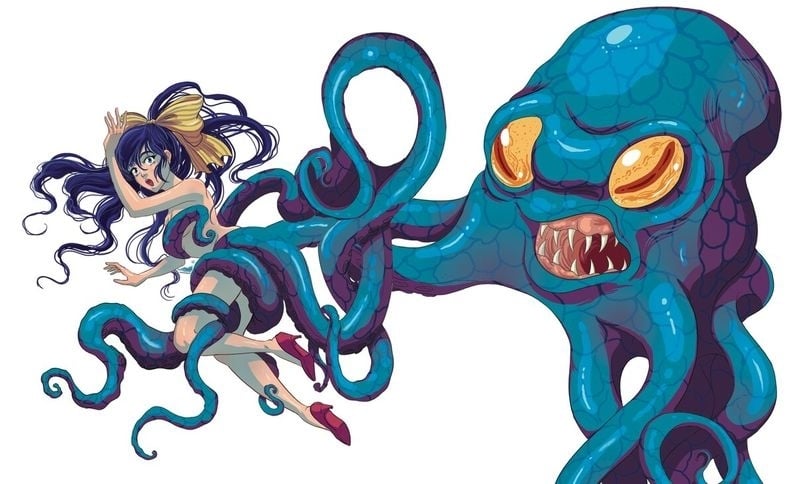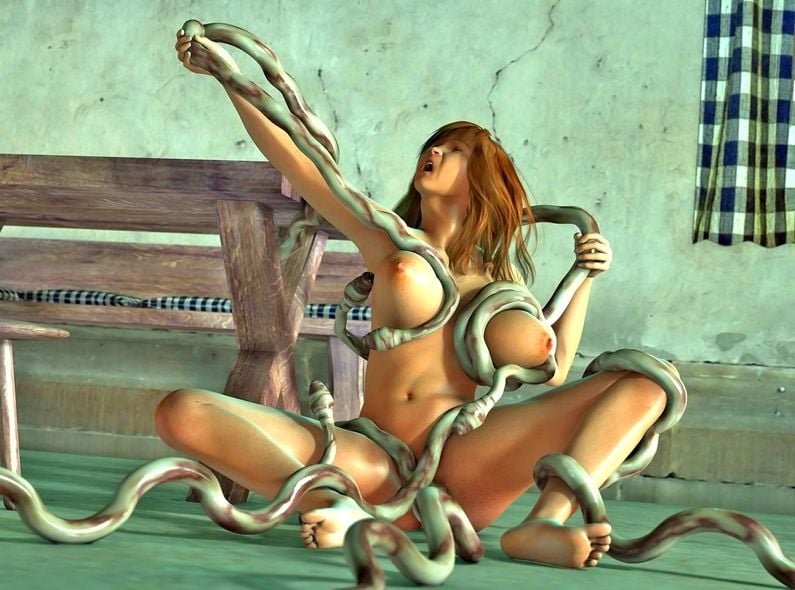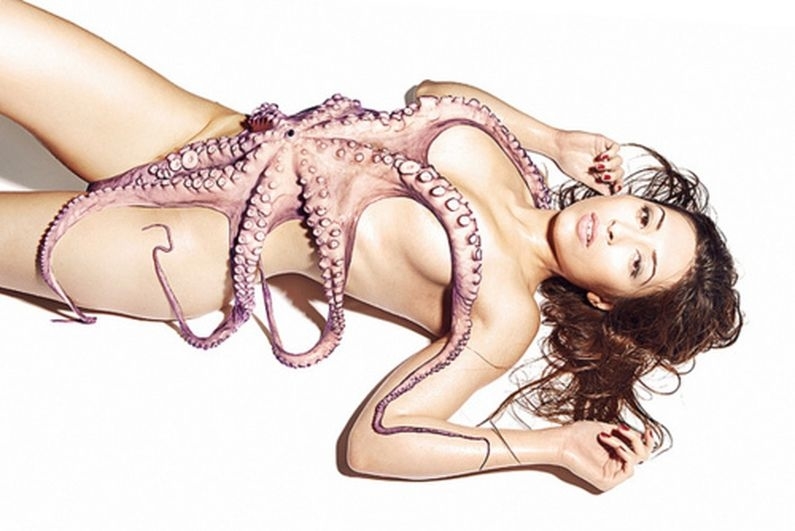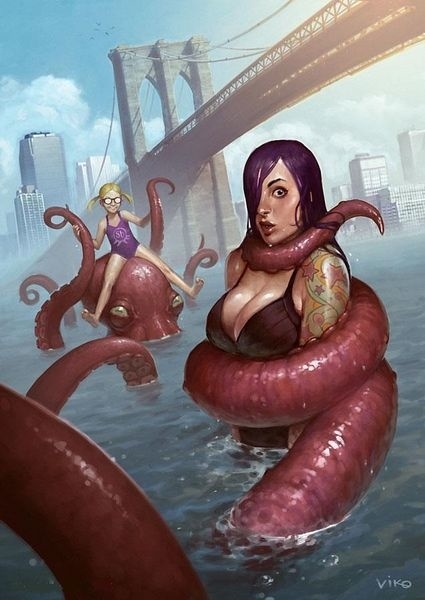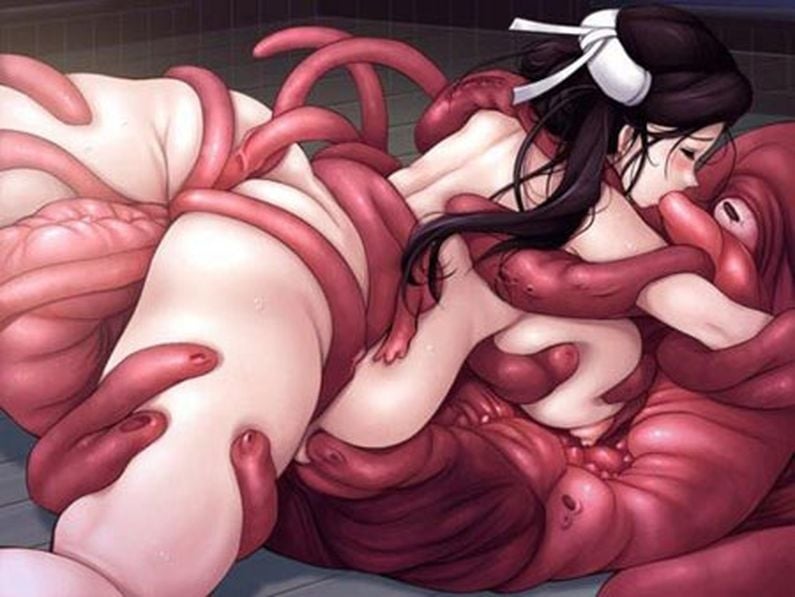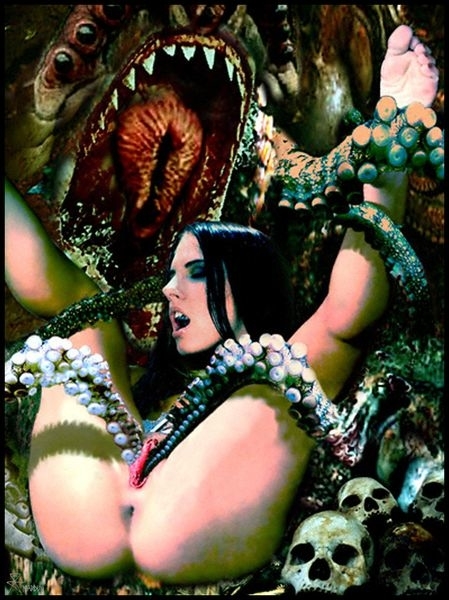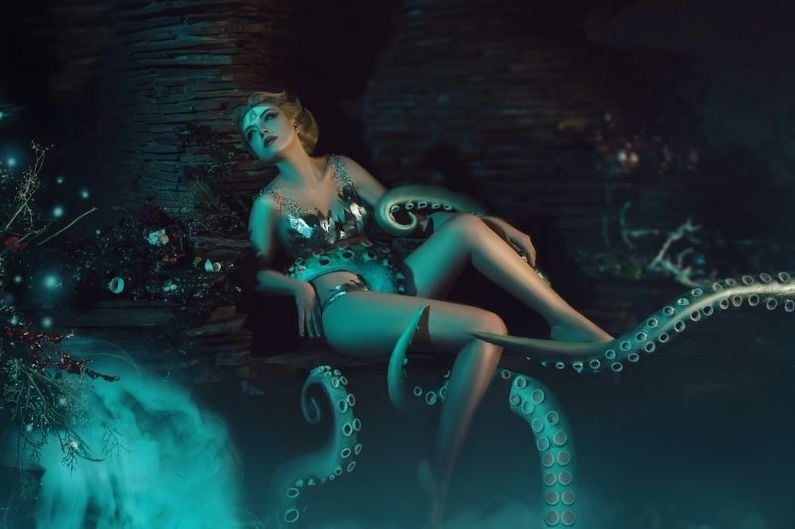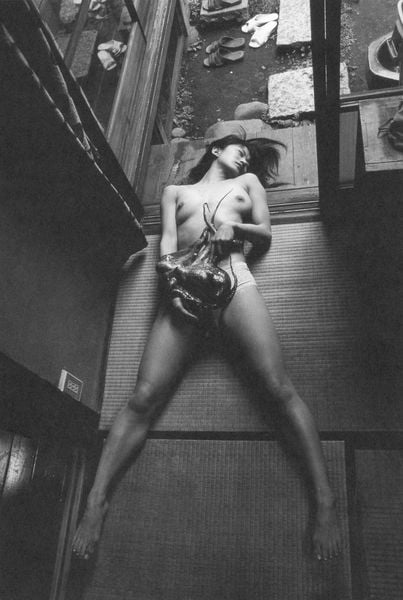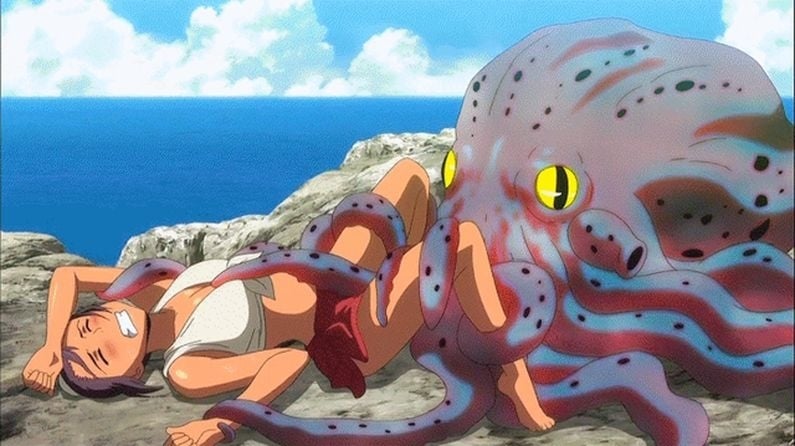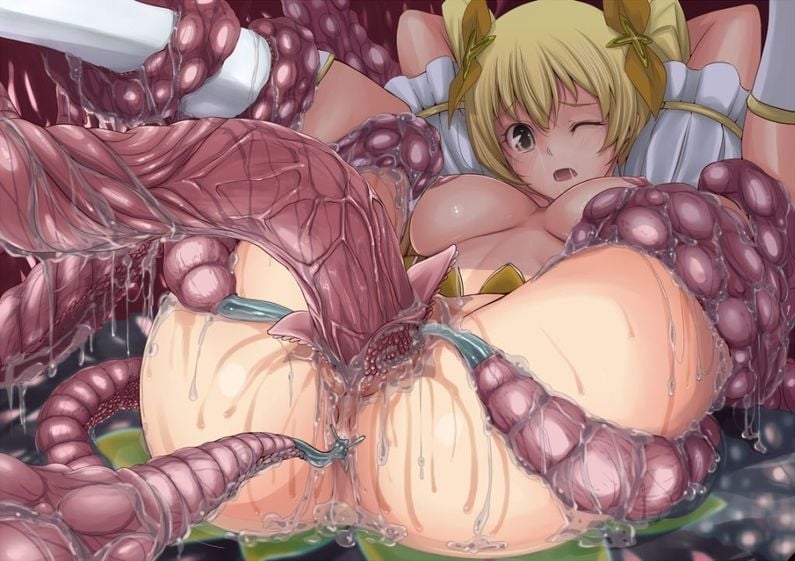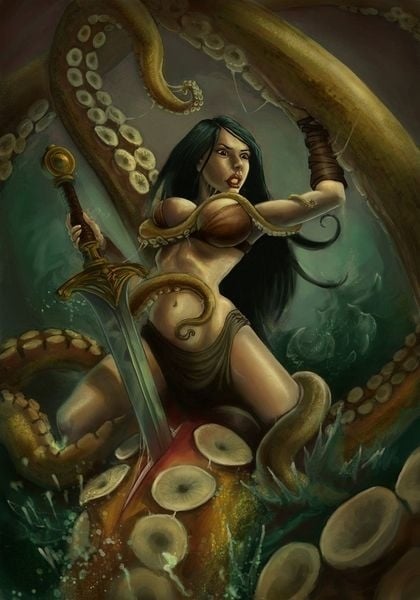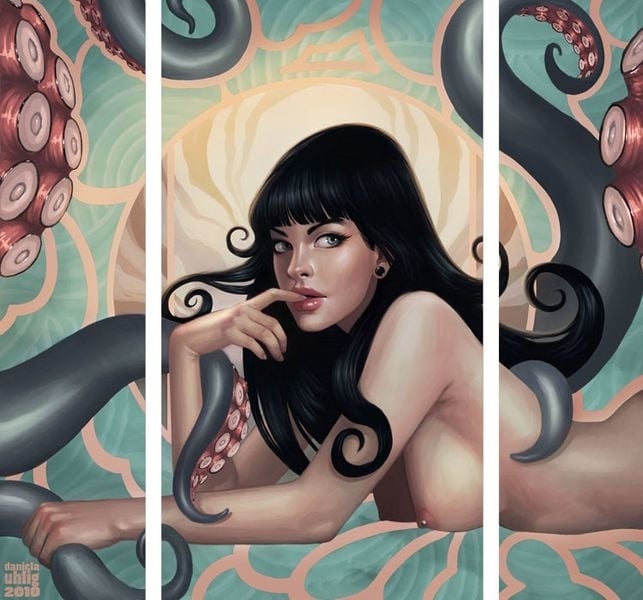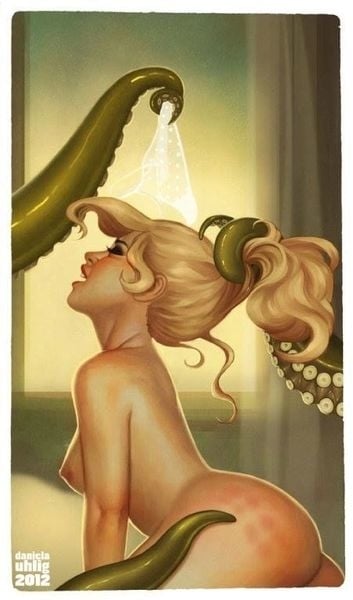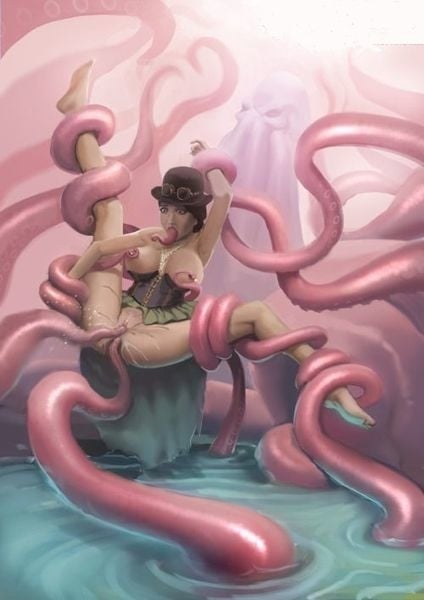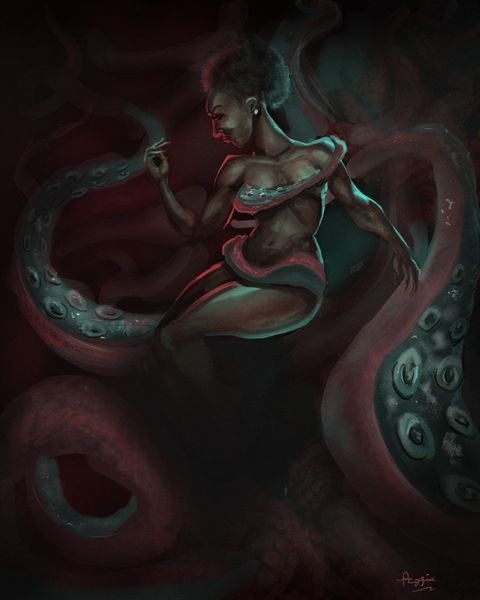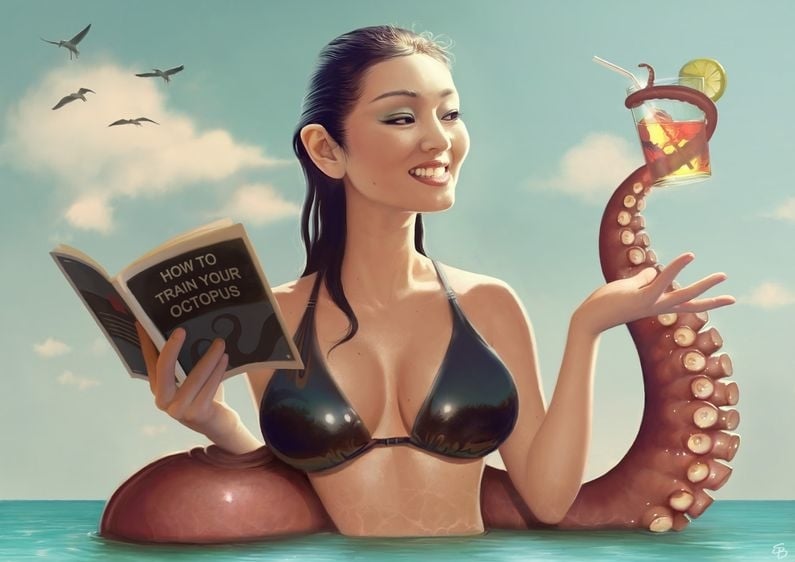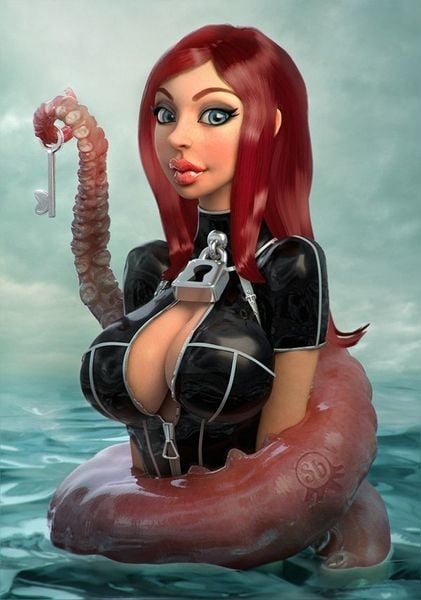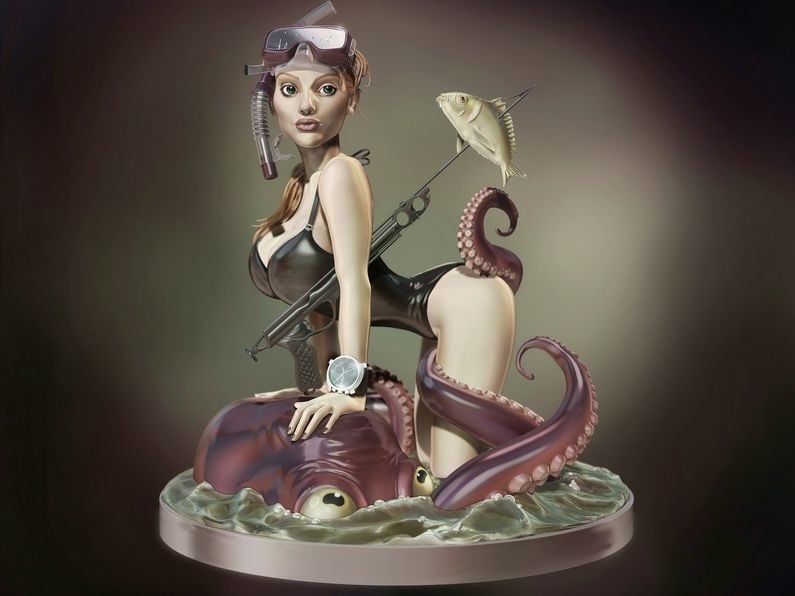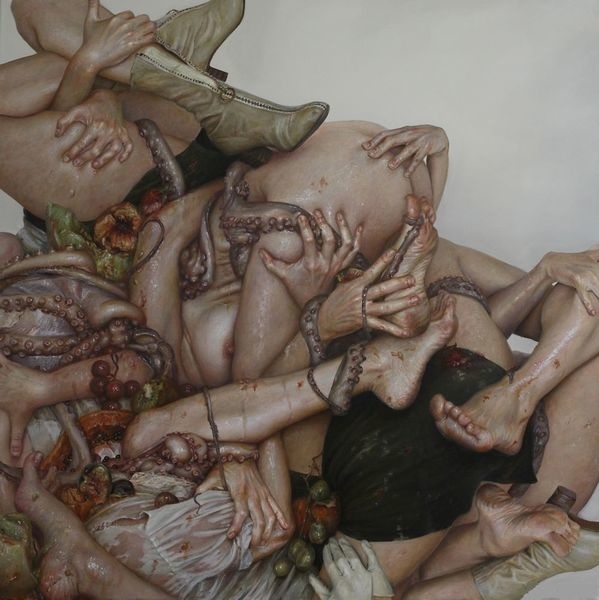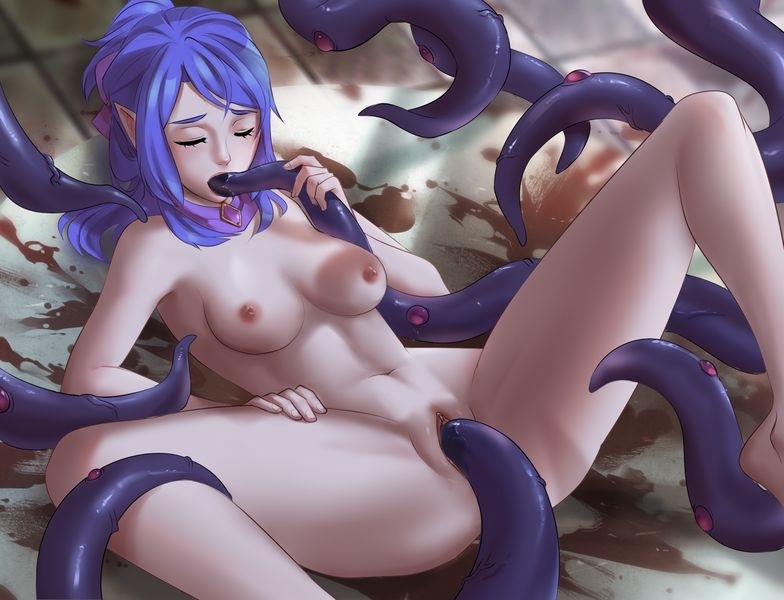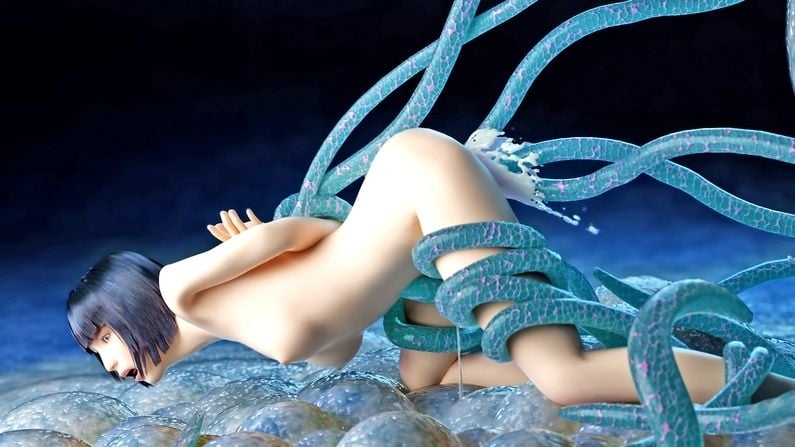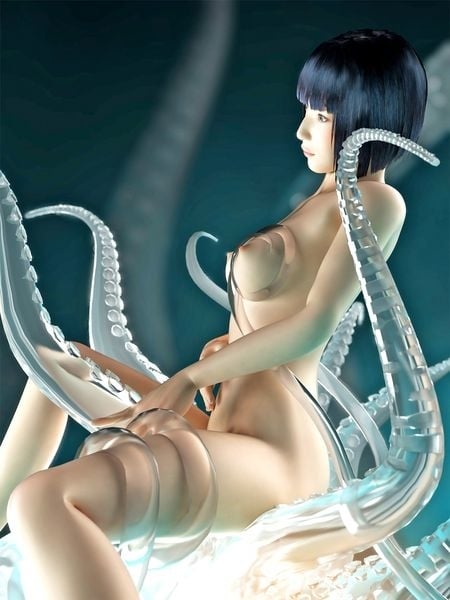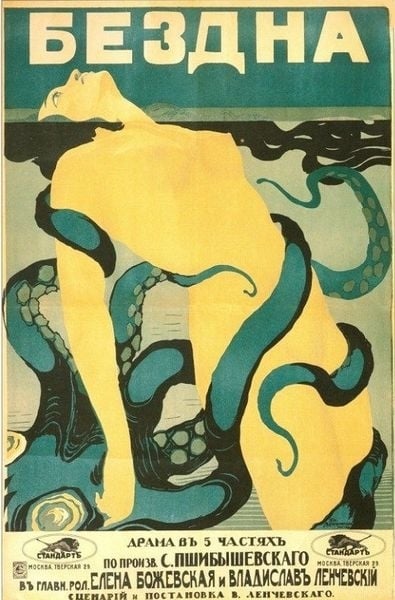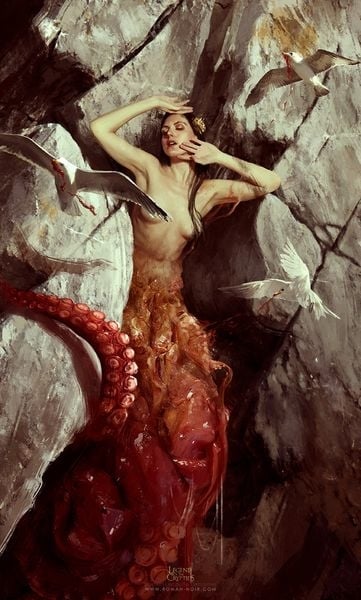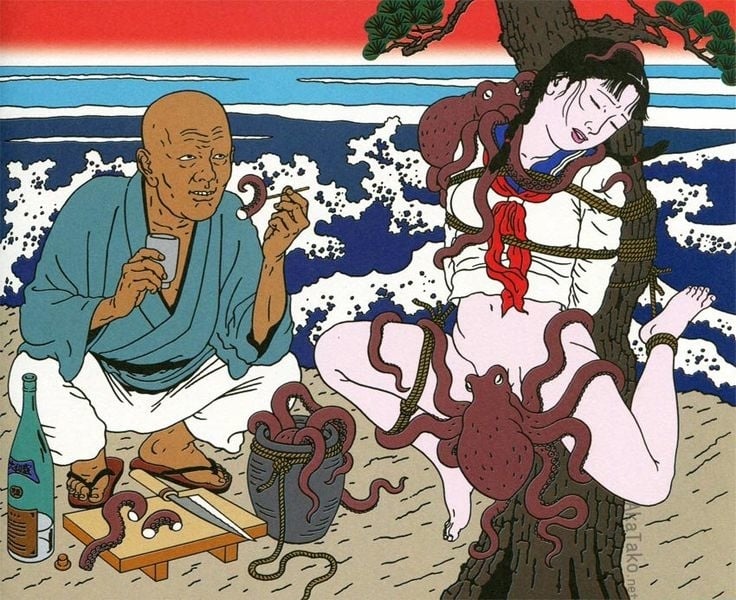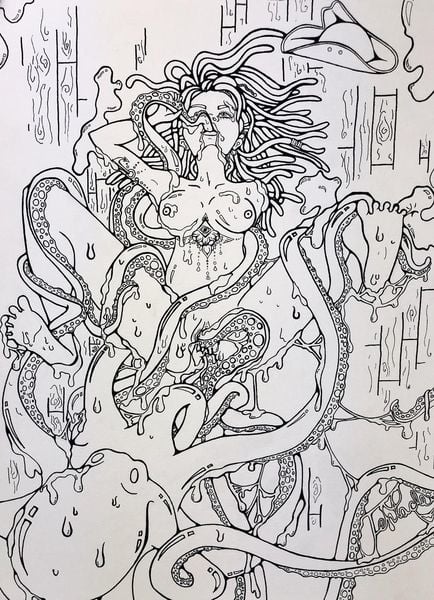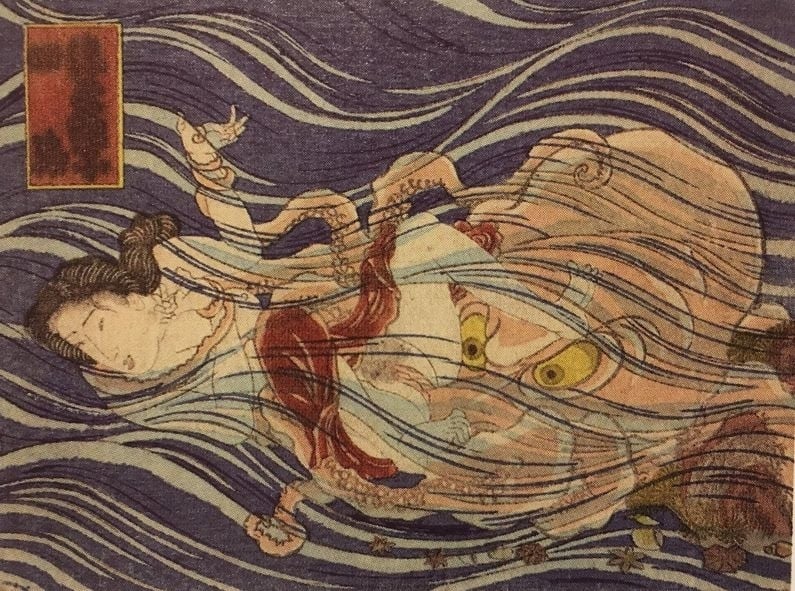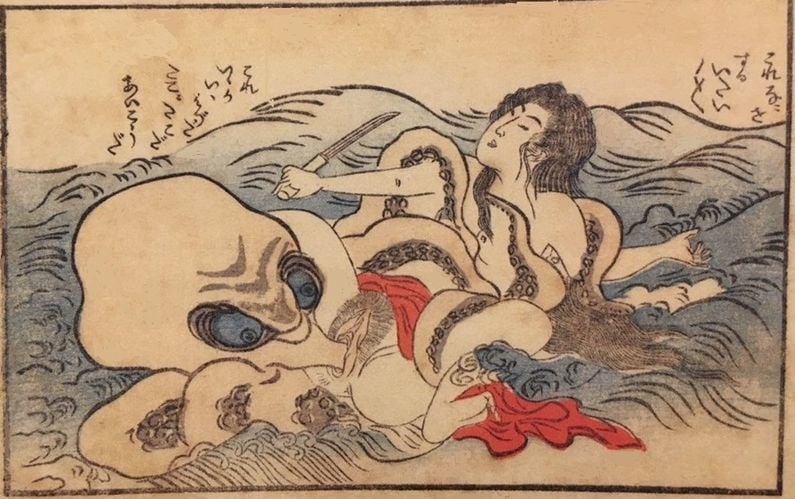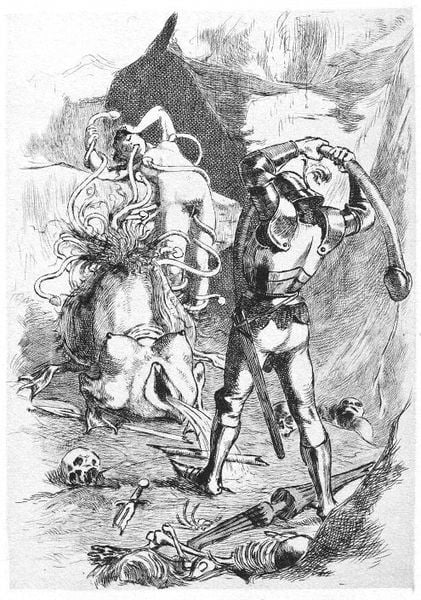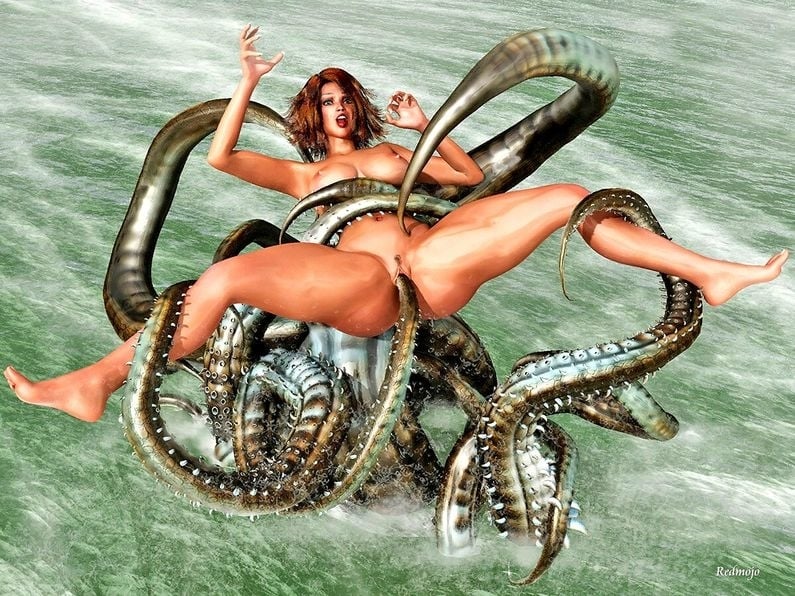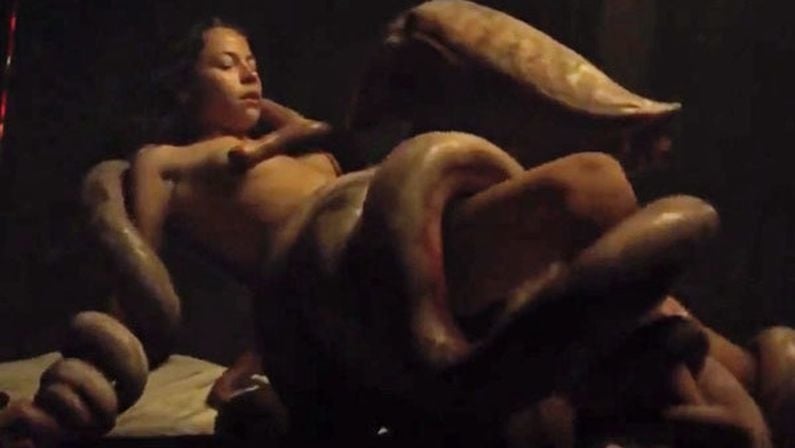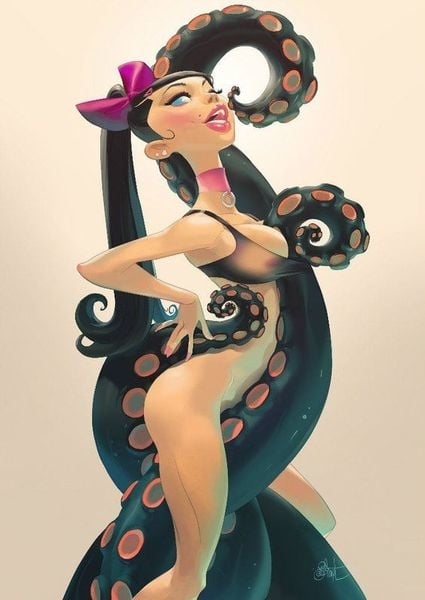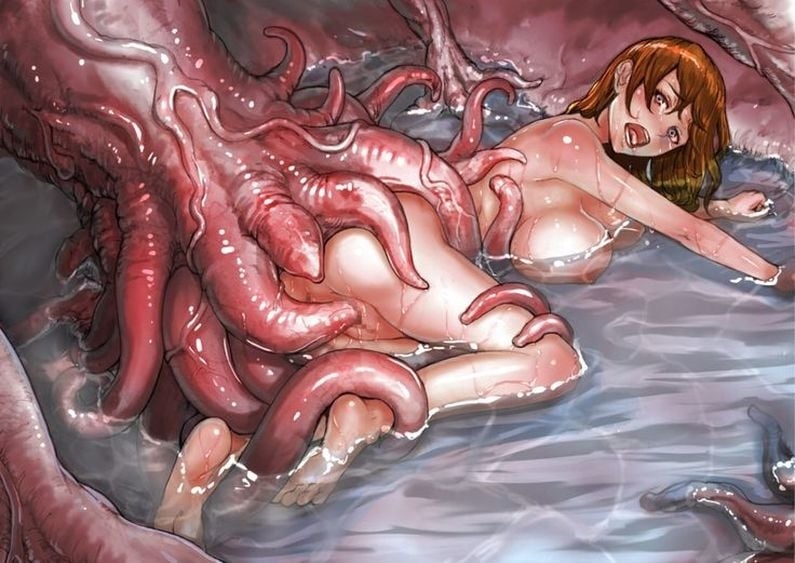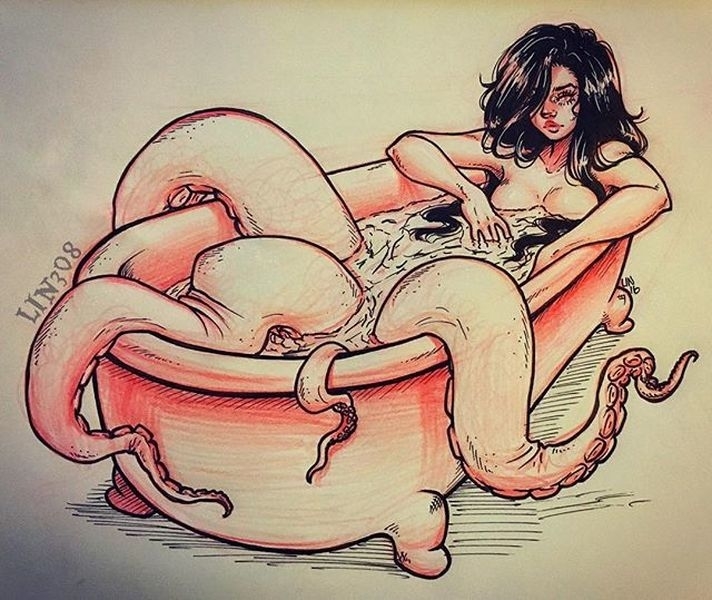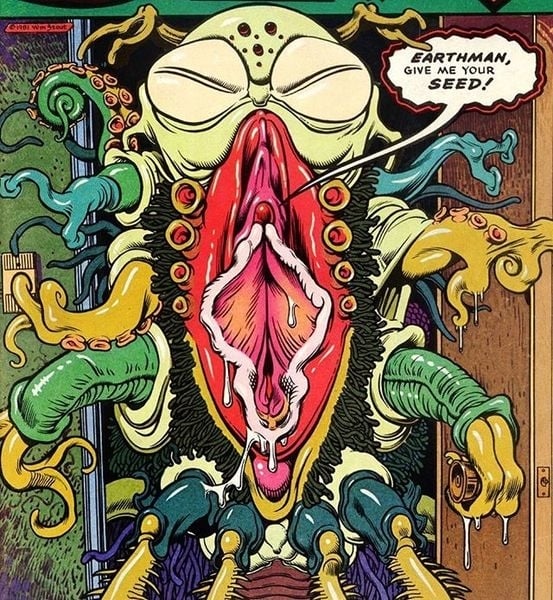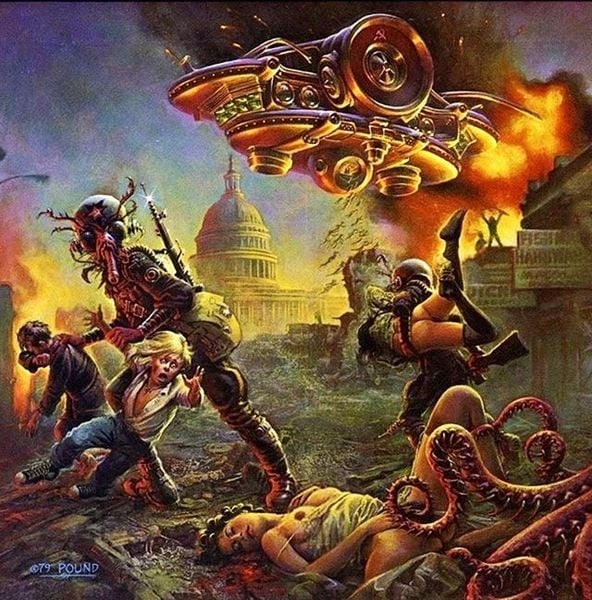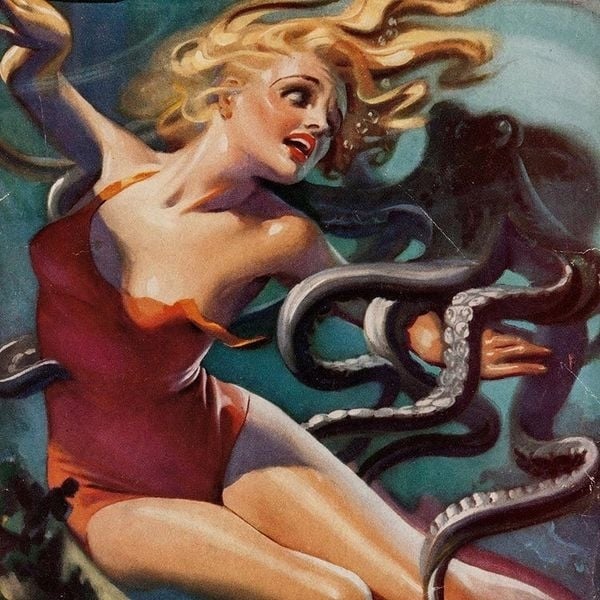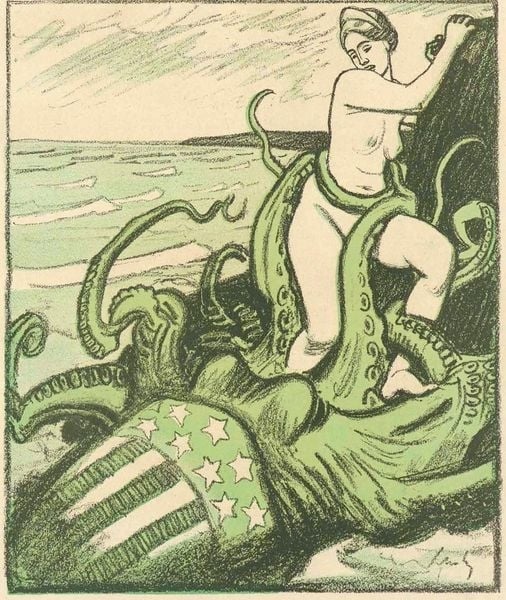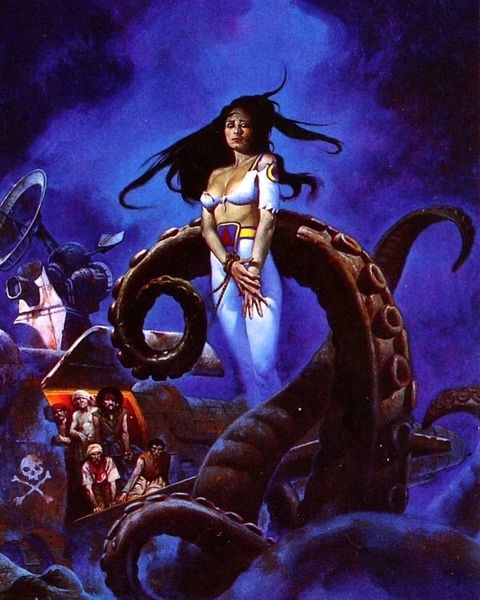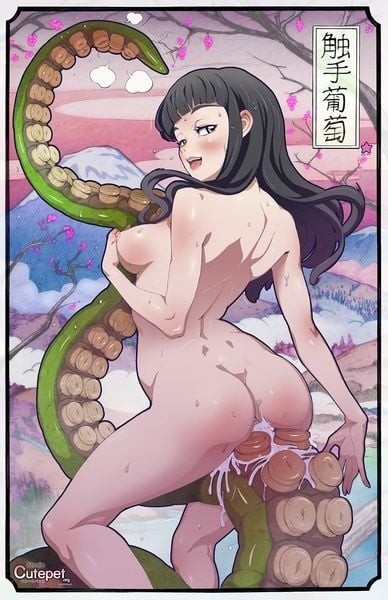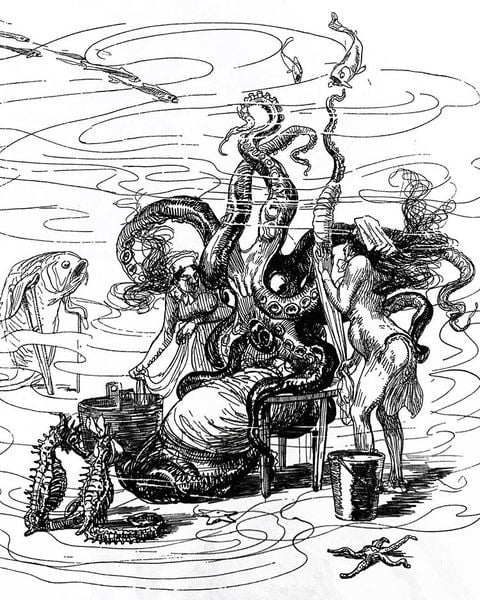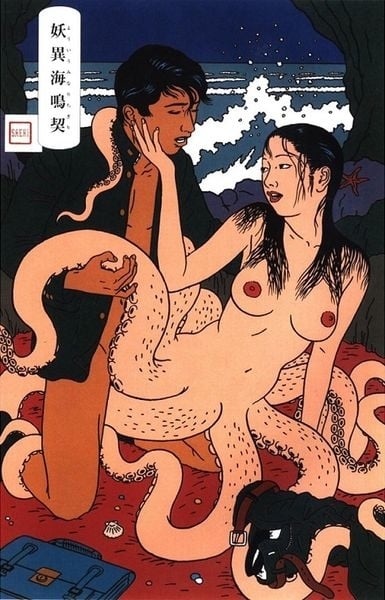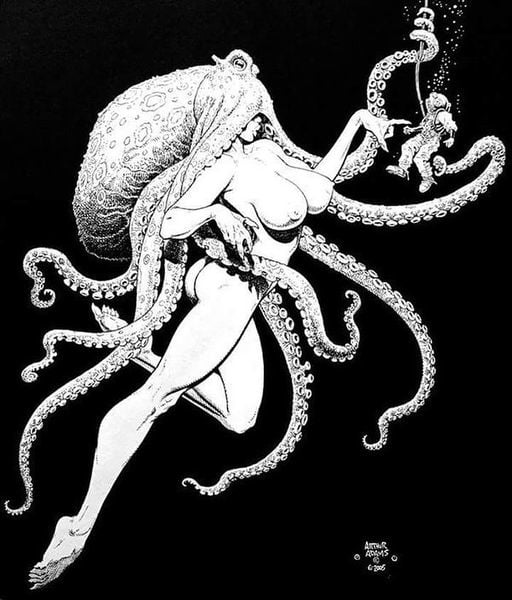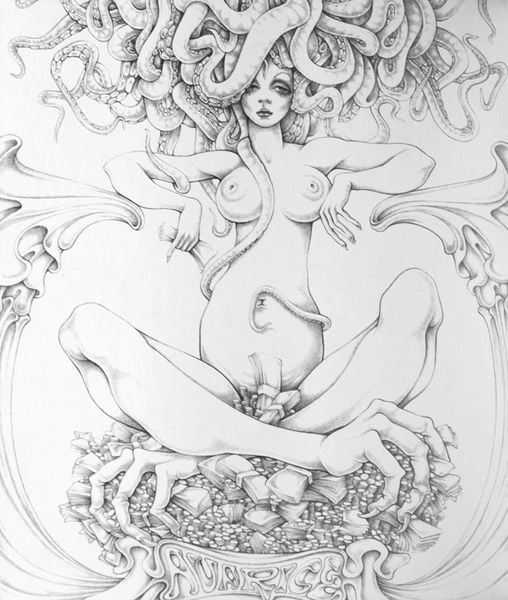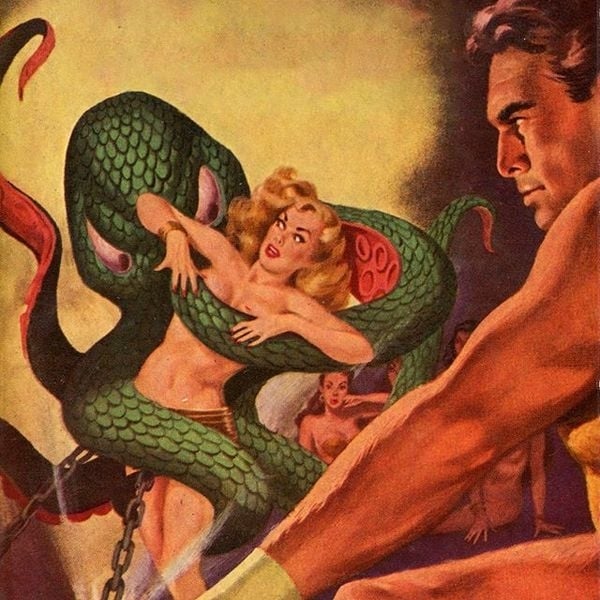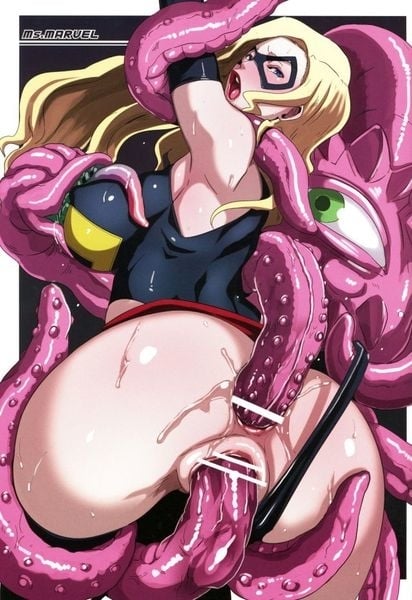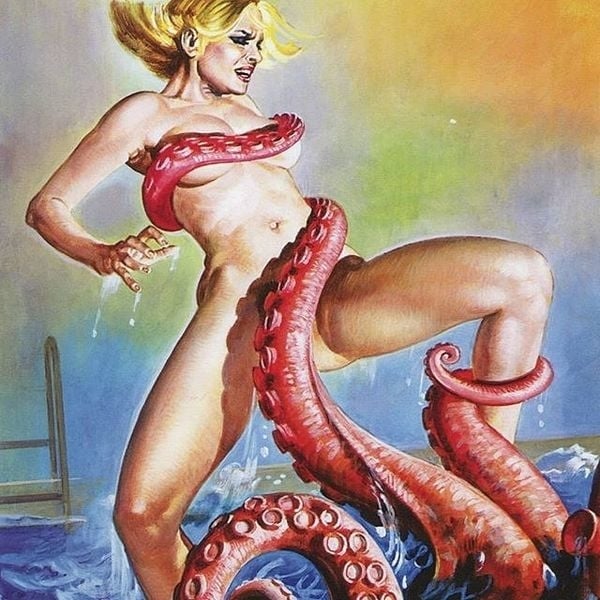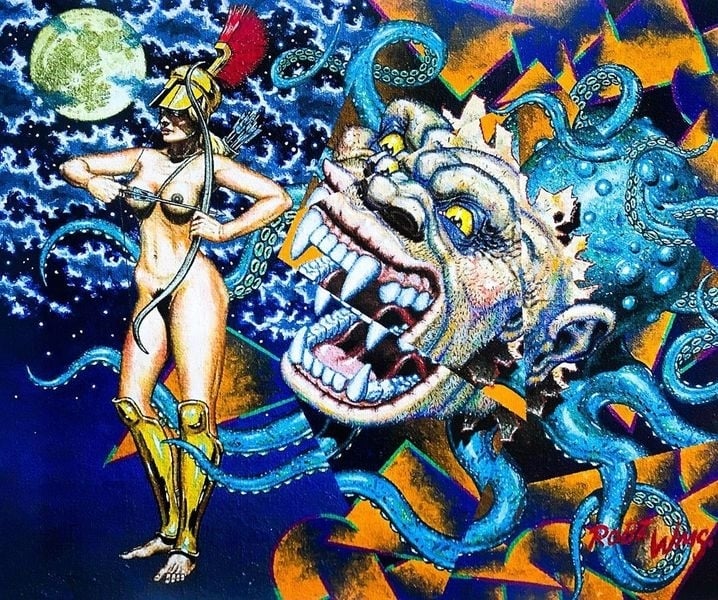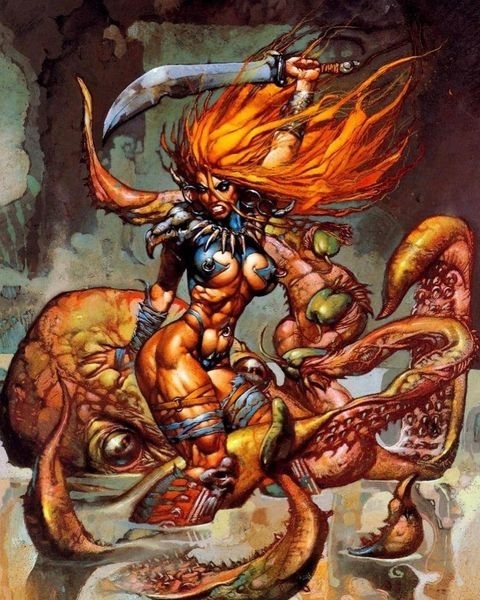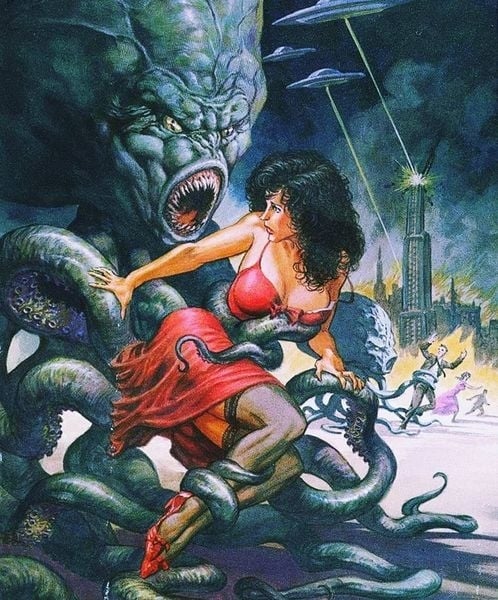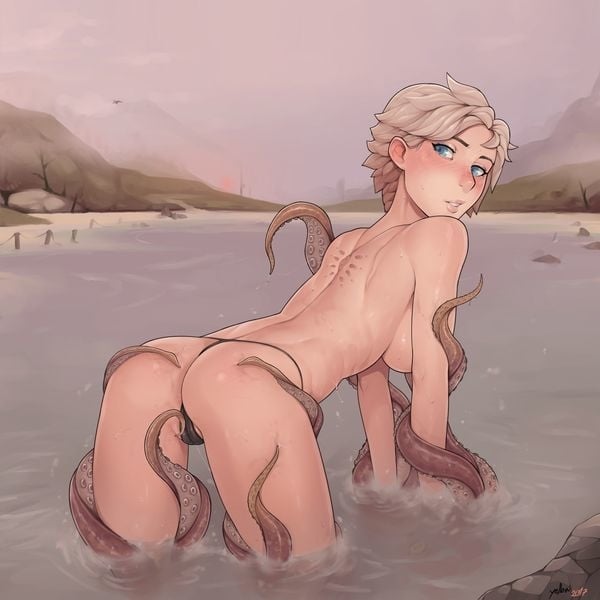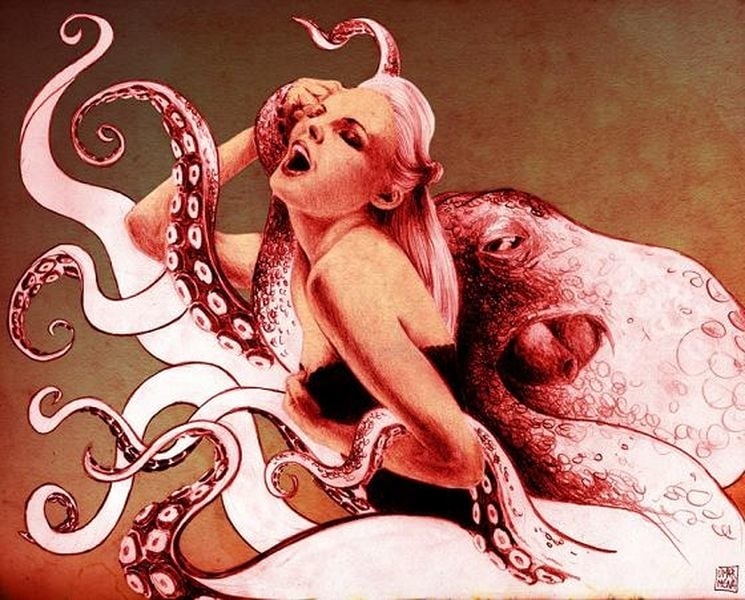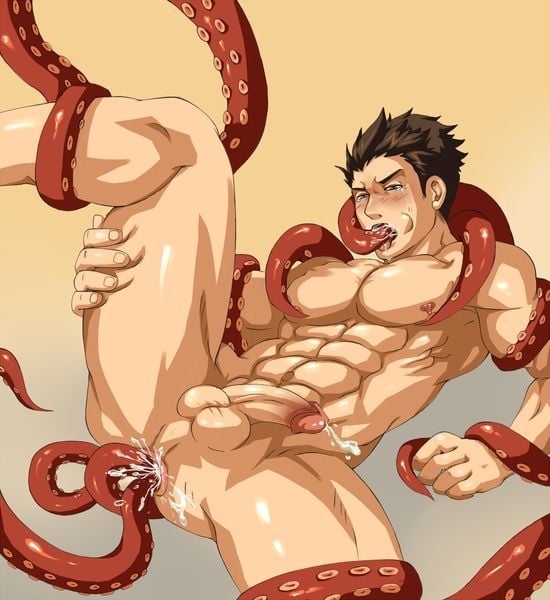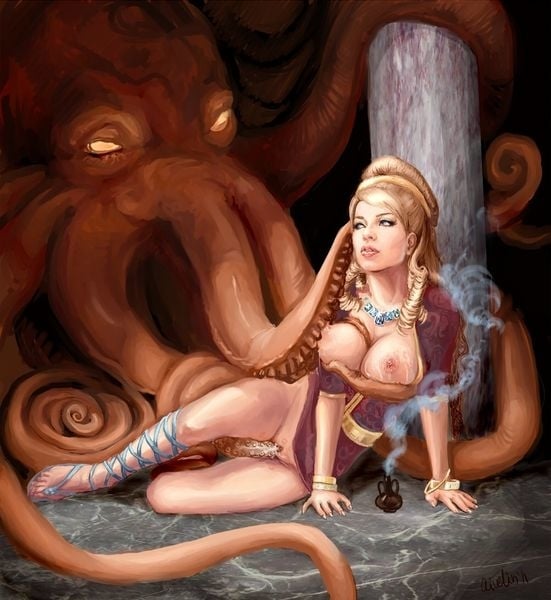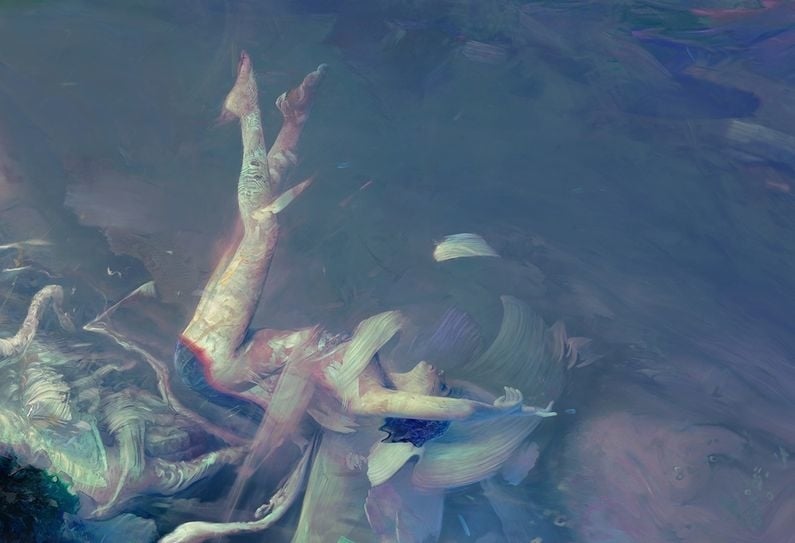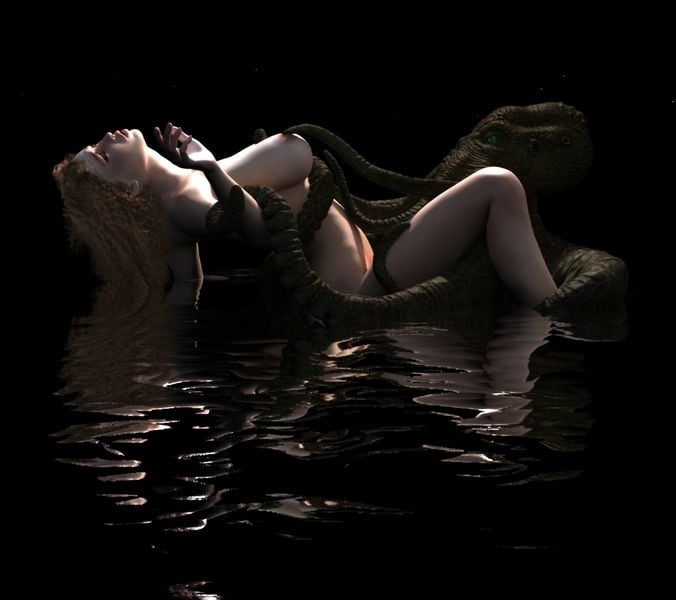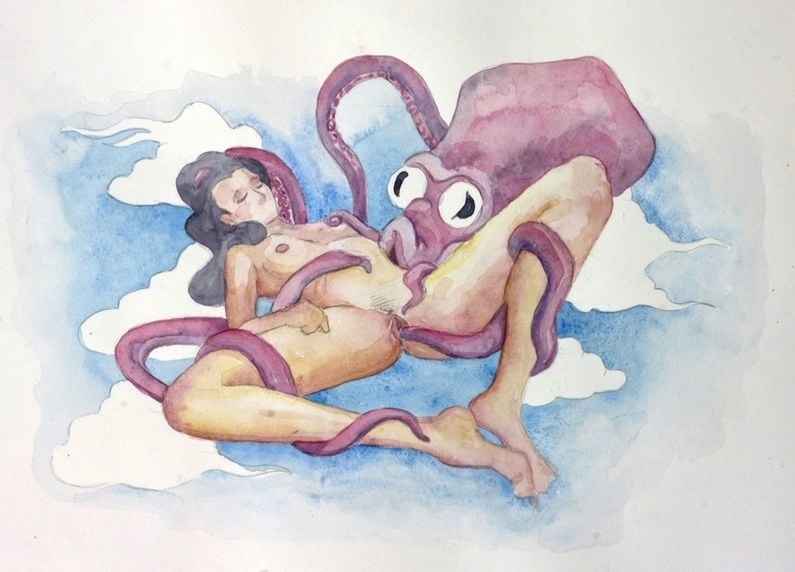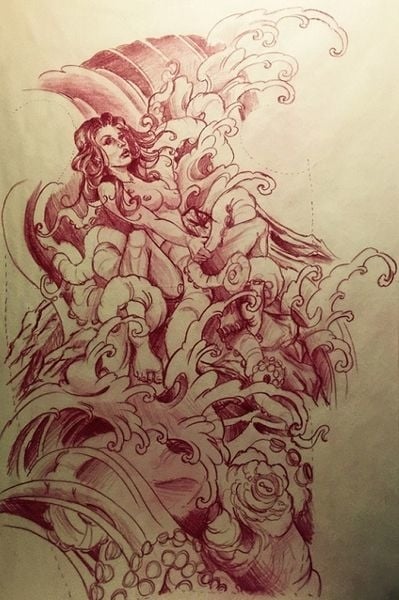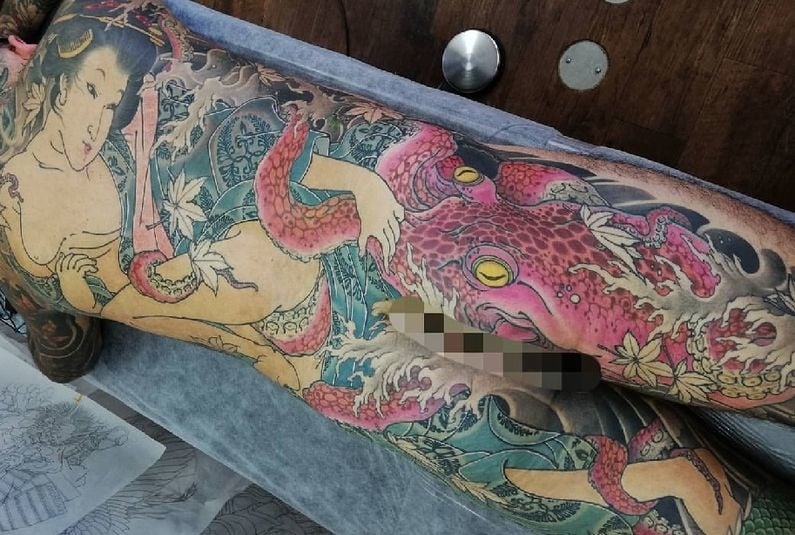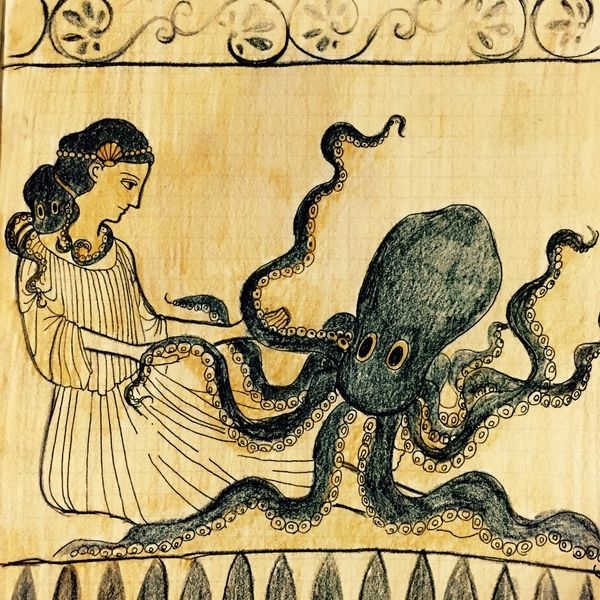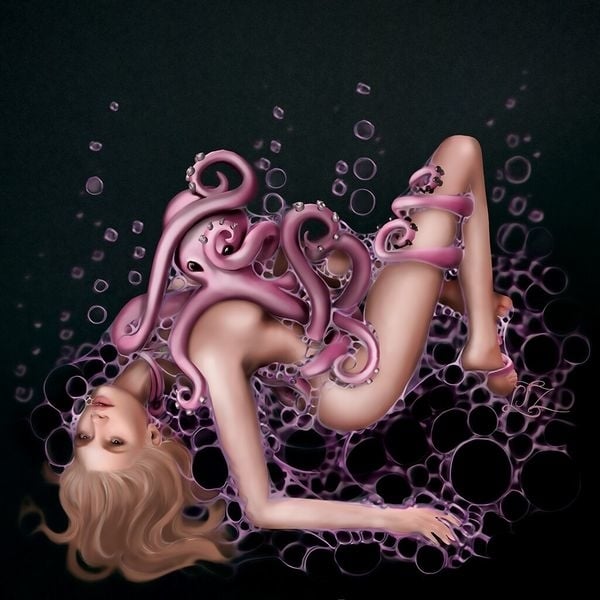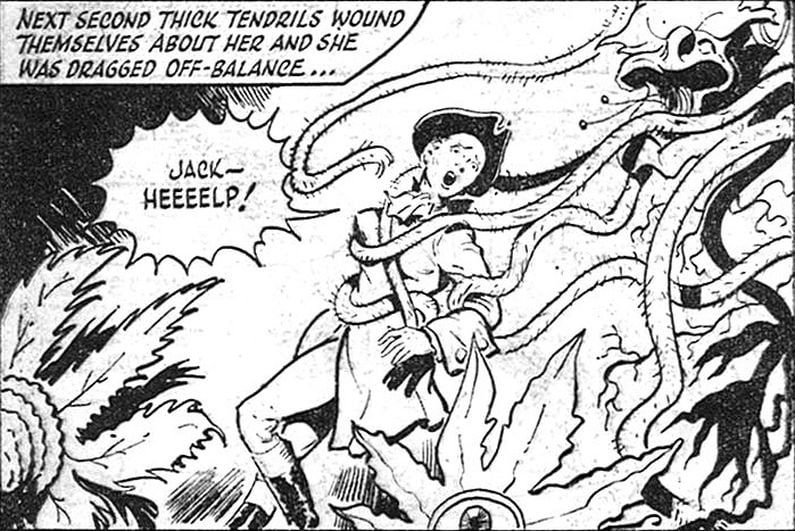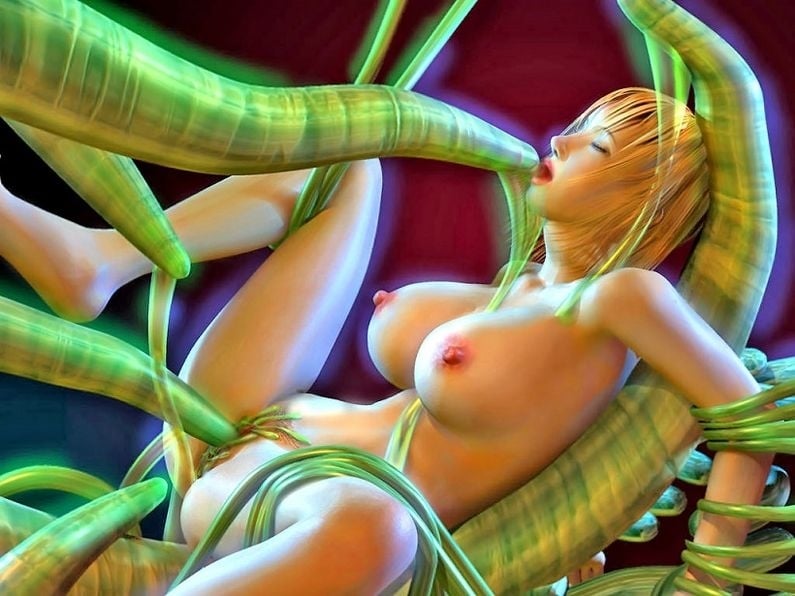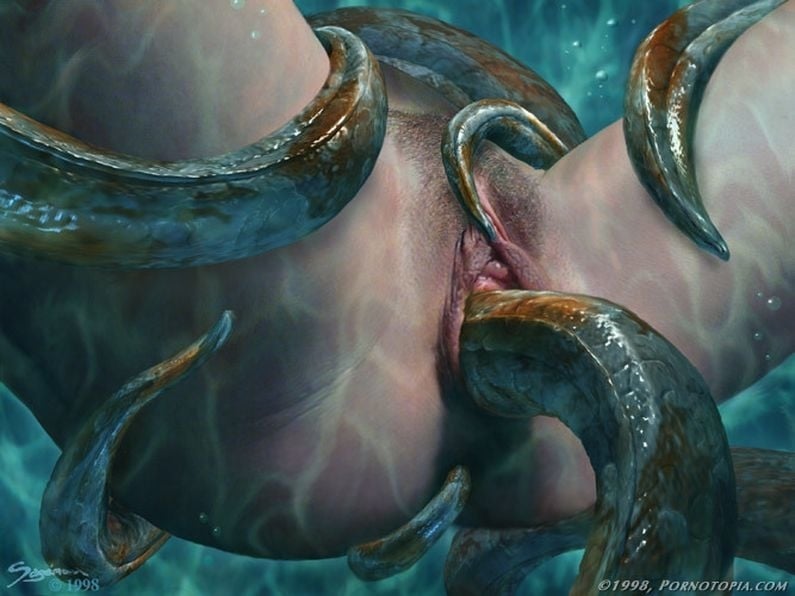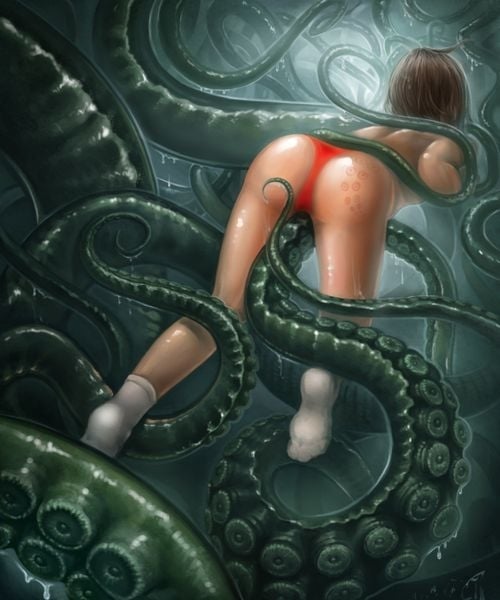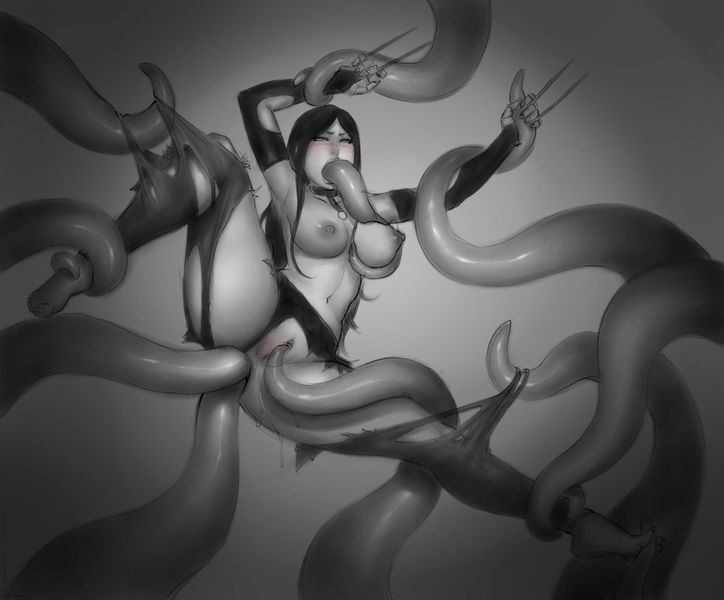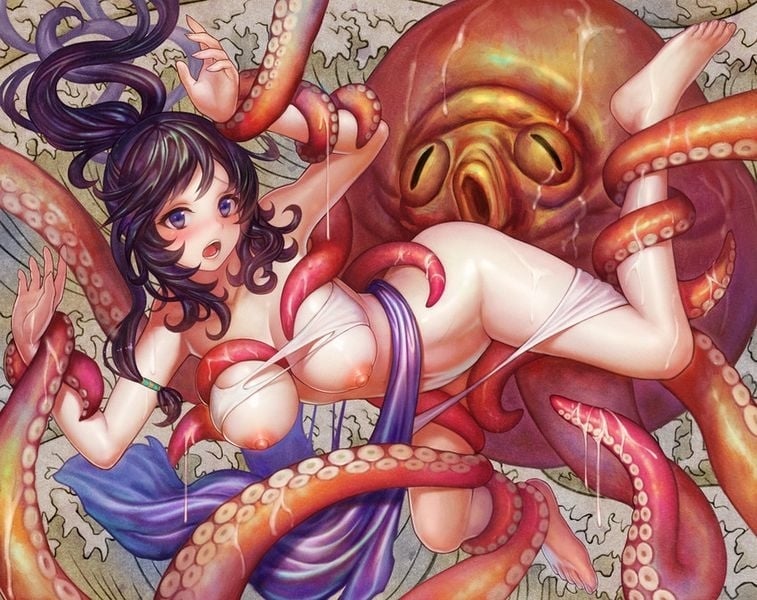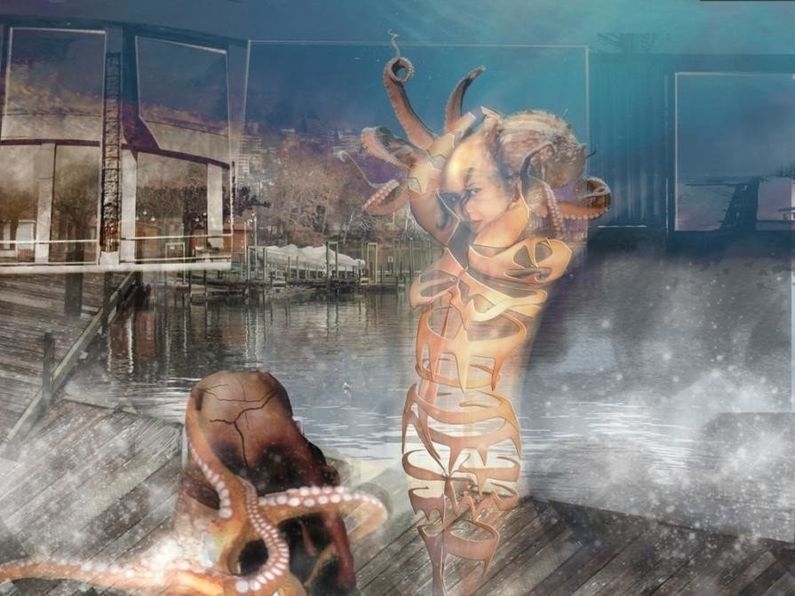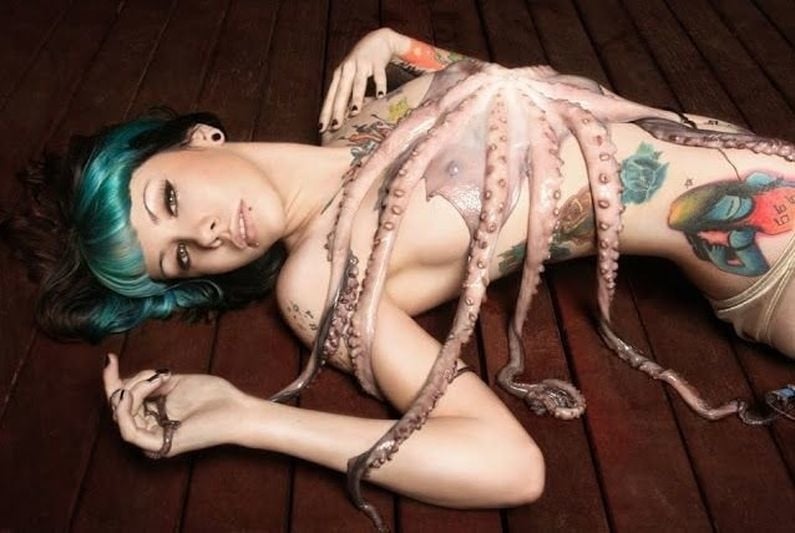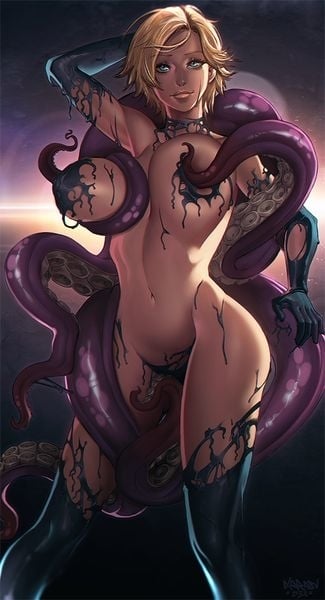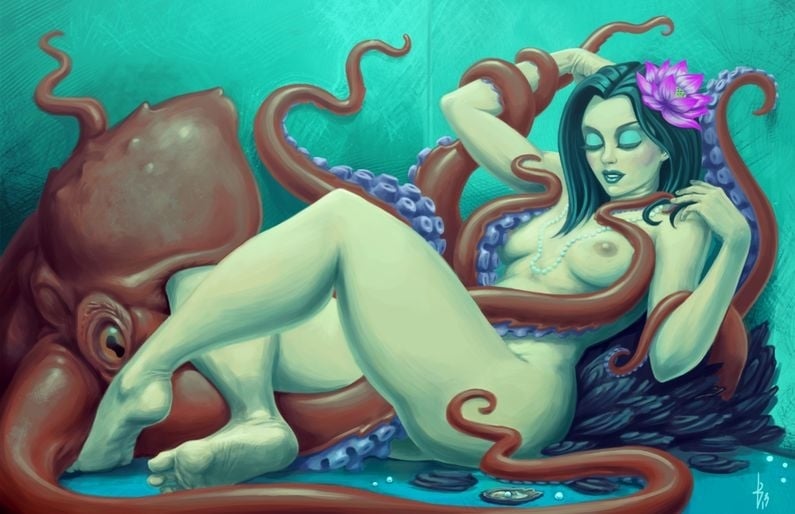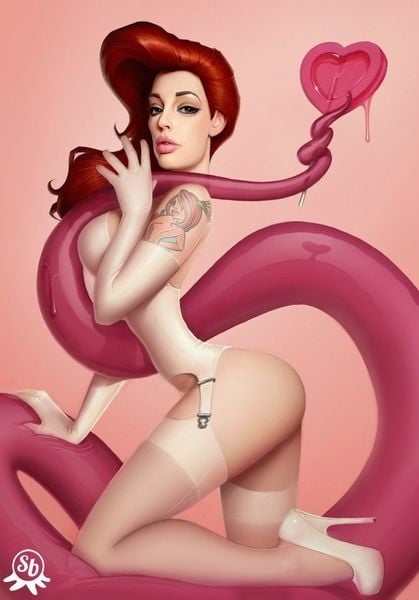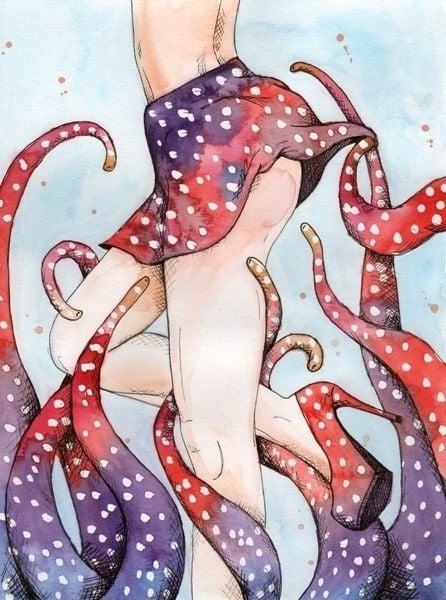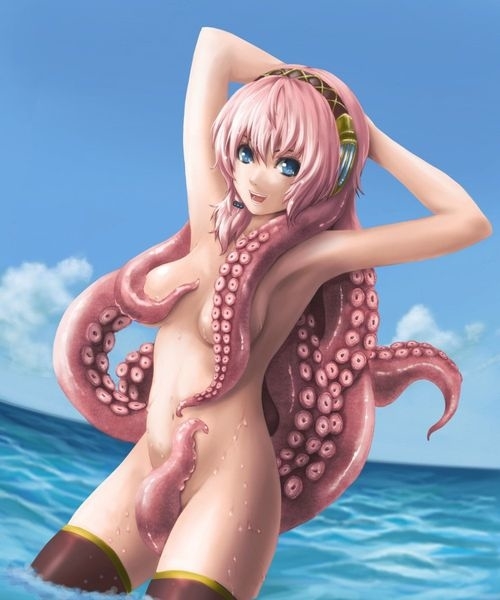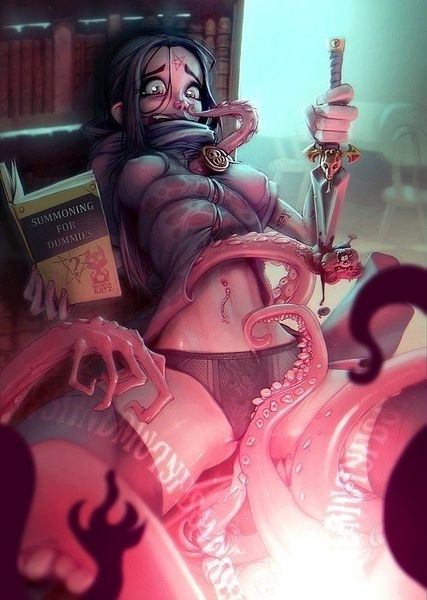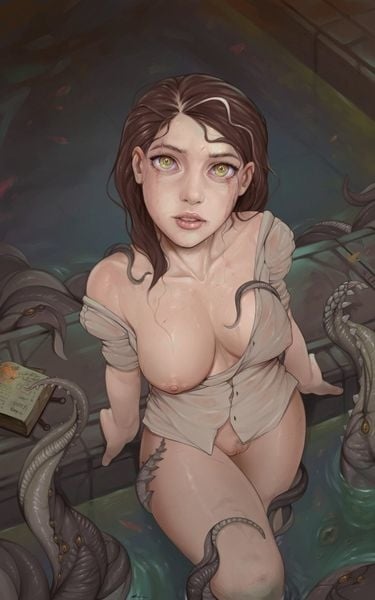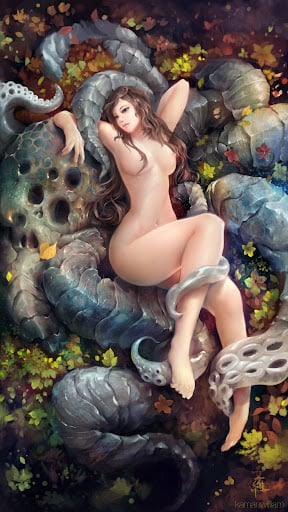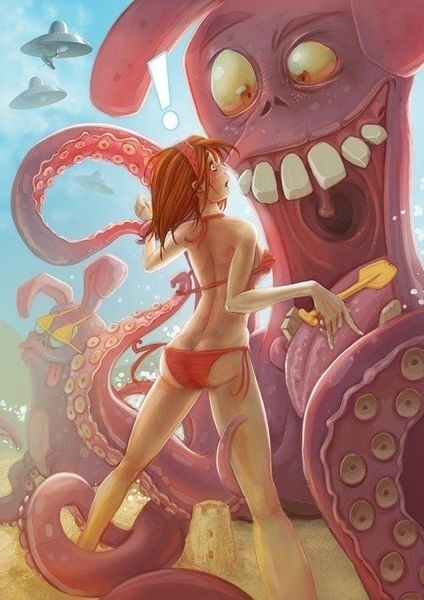 Fig.98.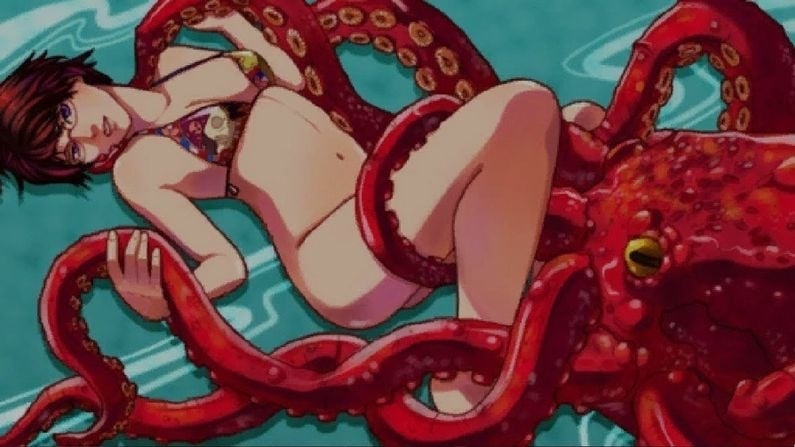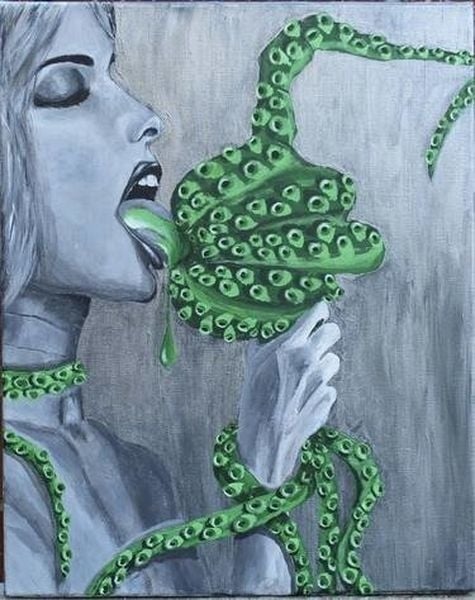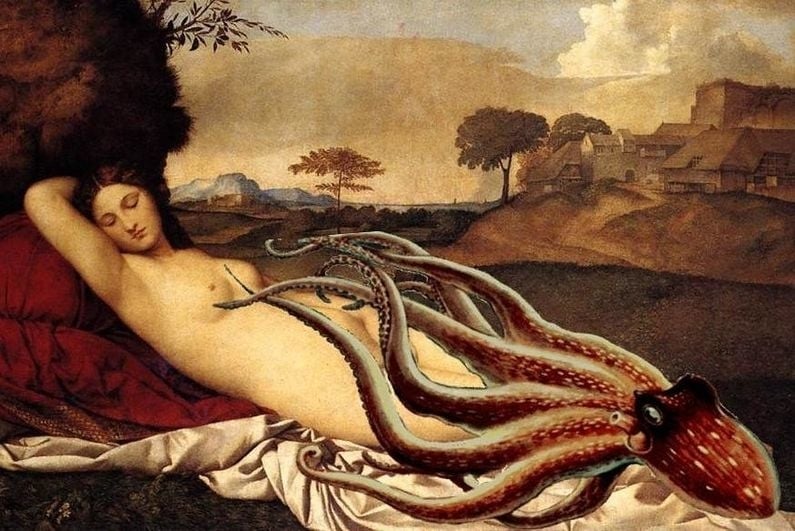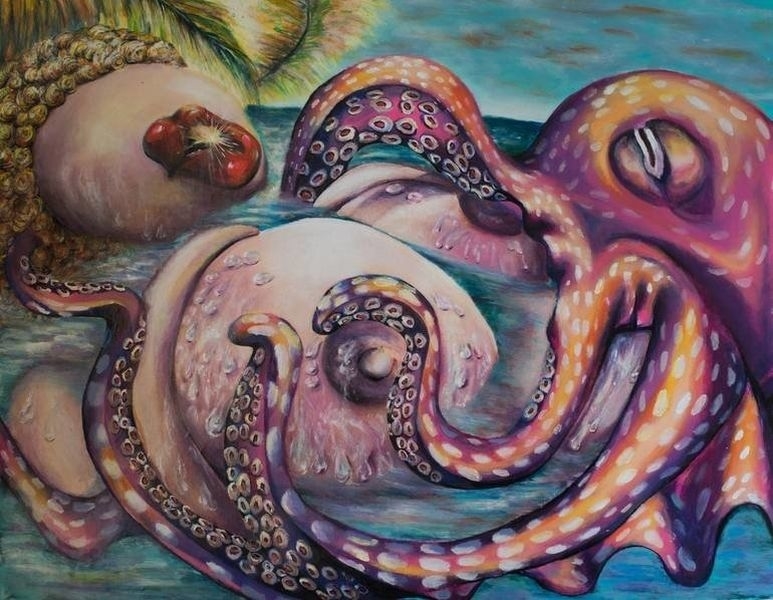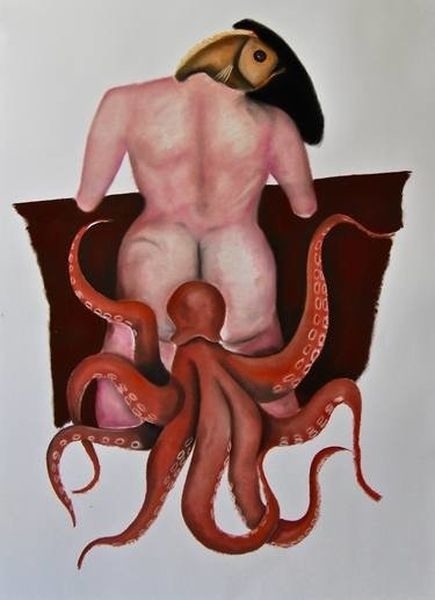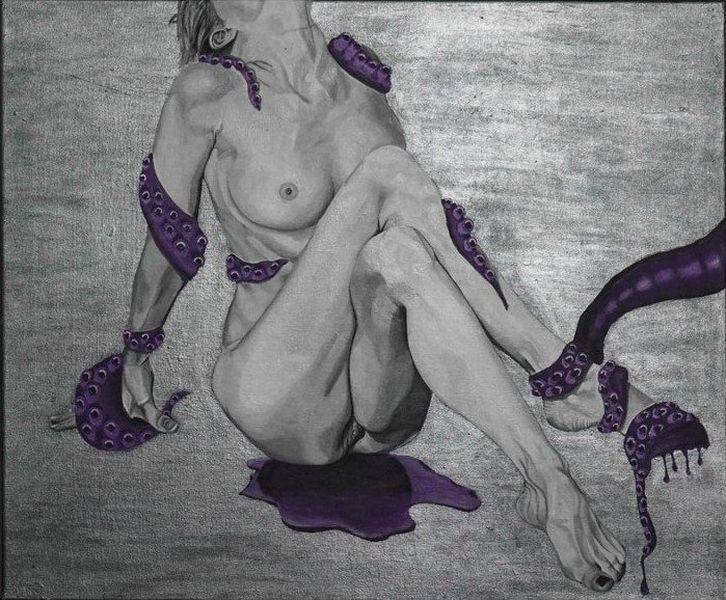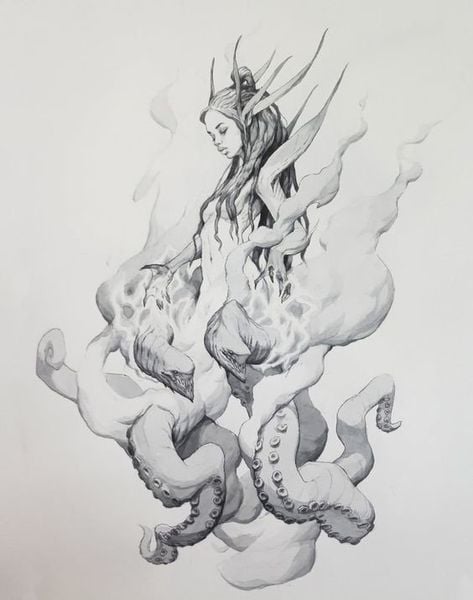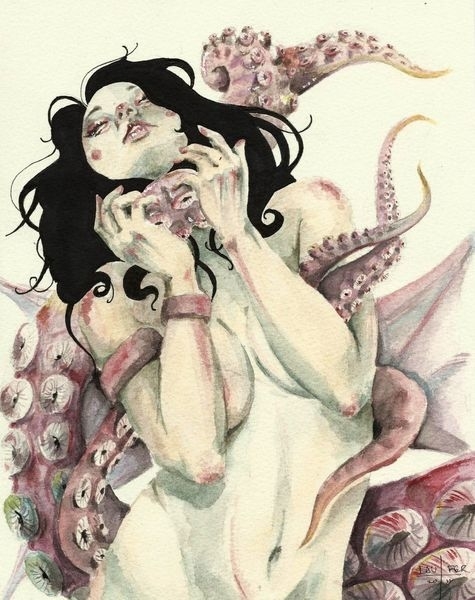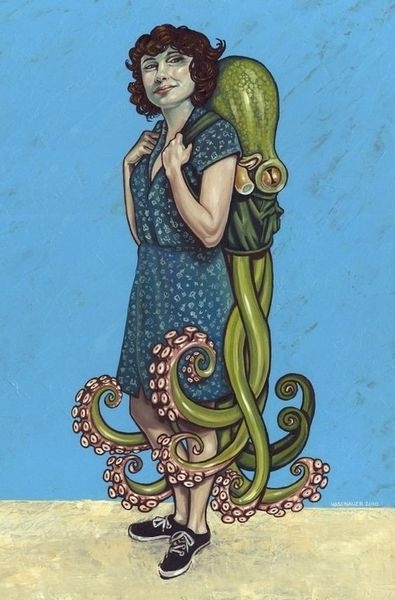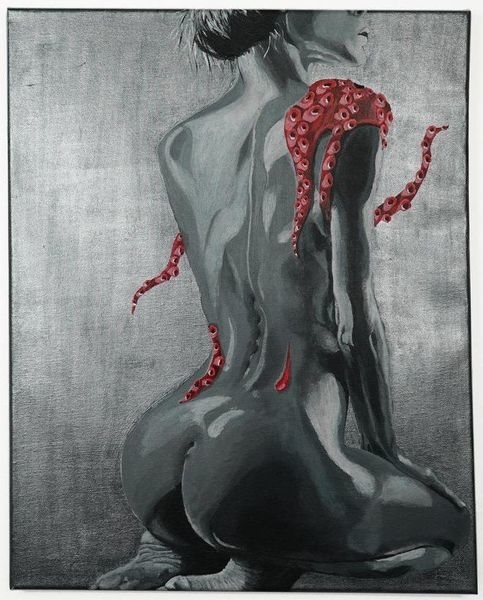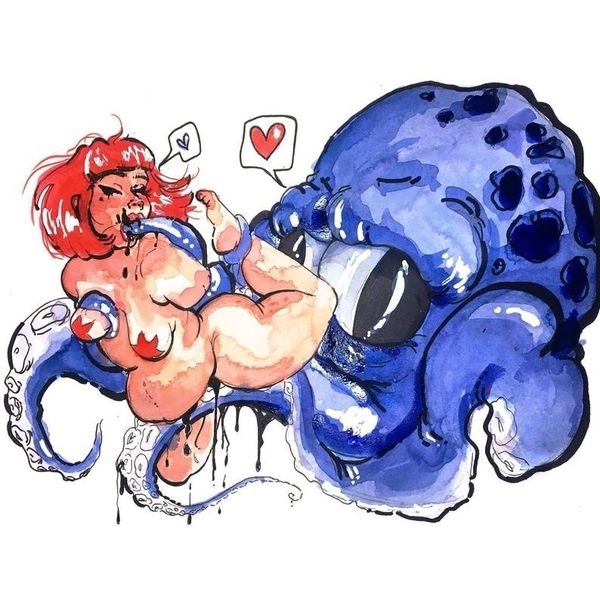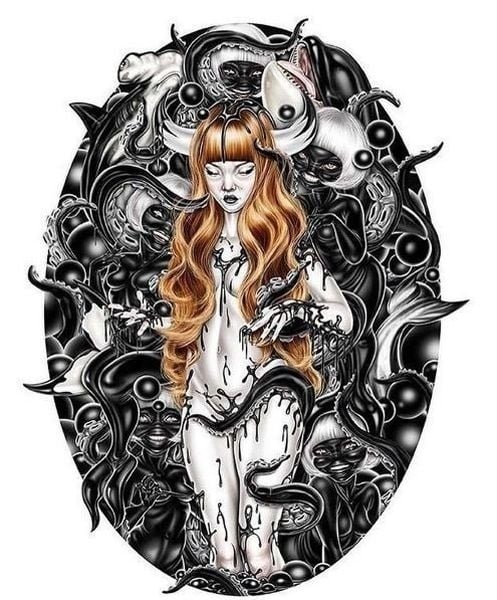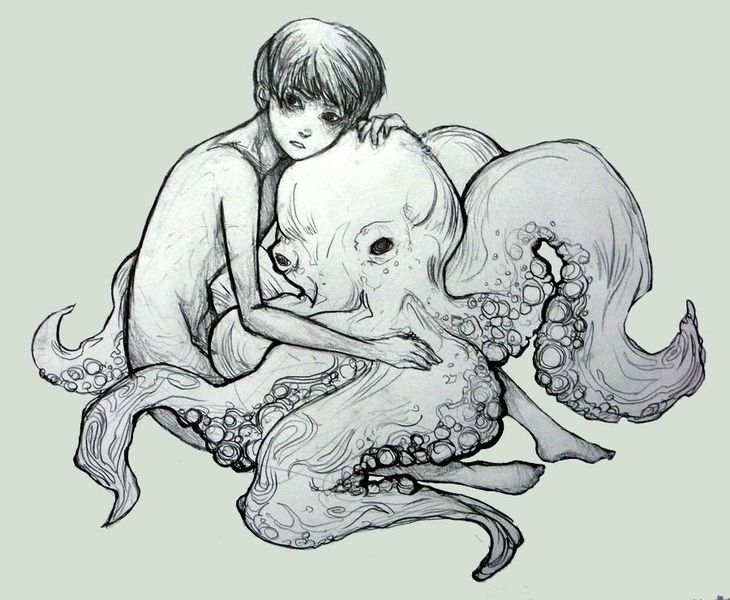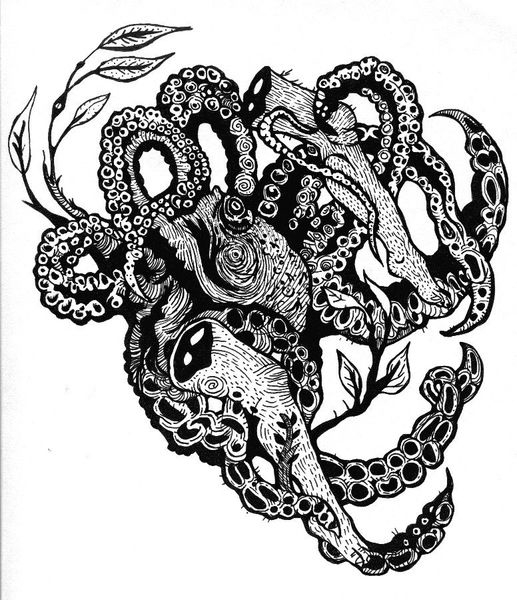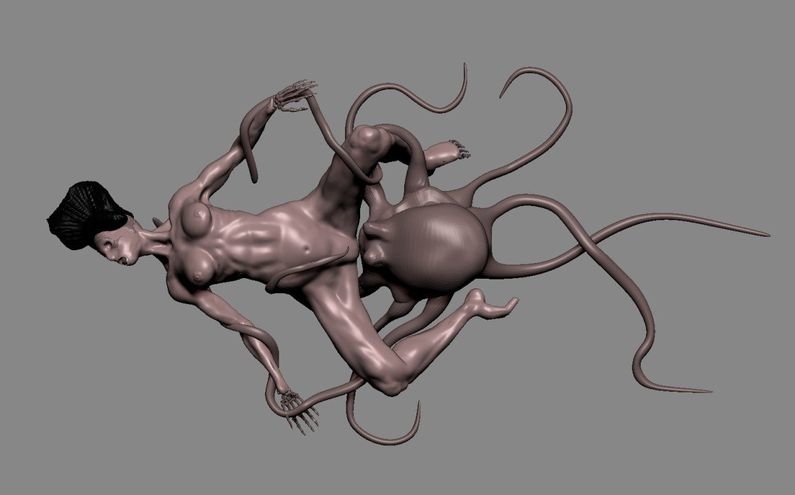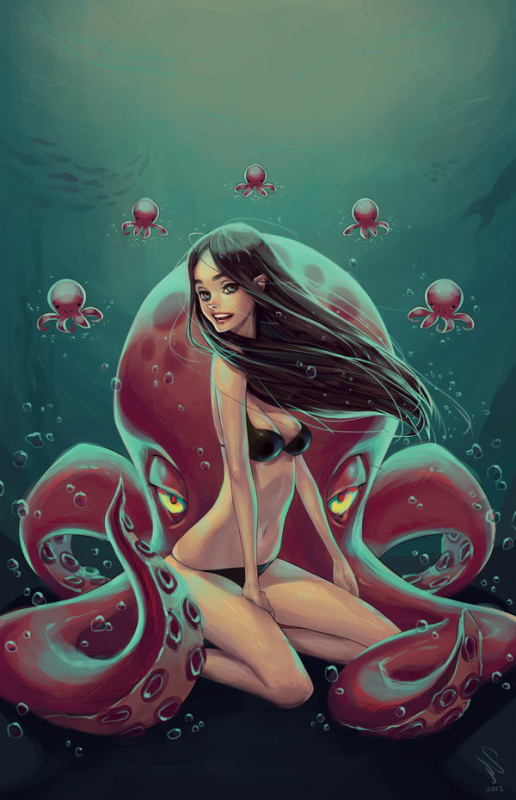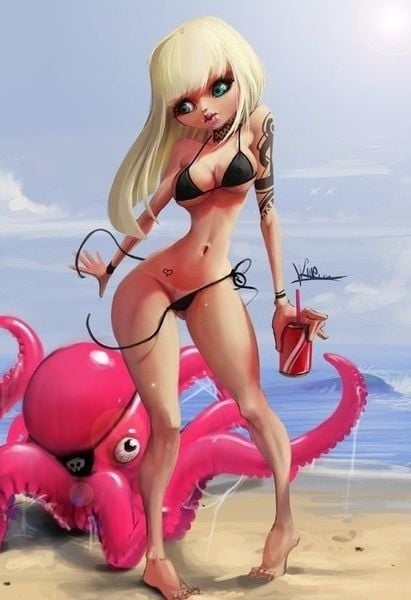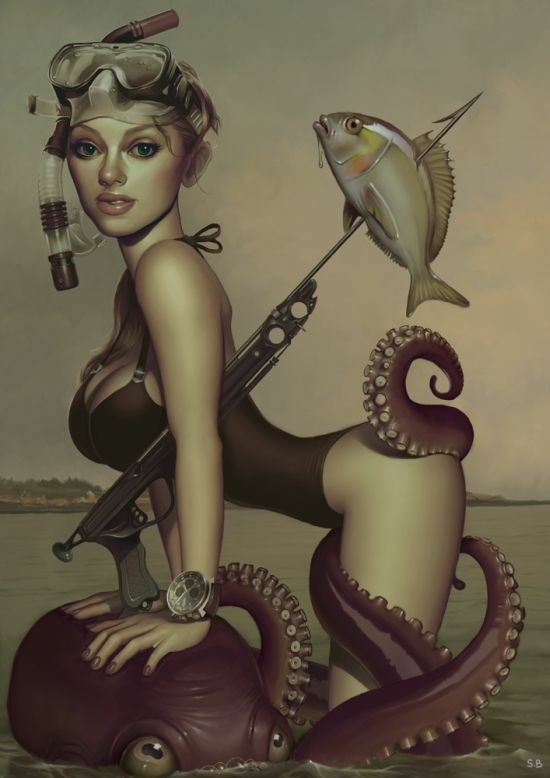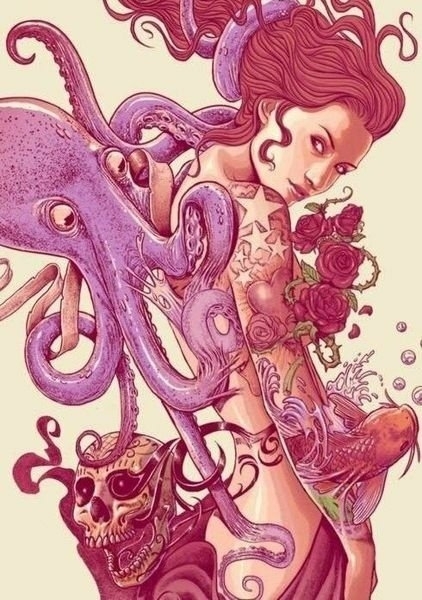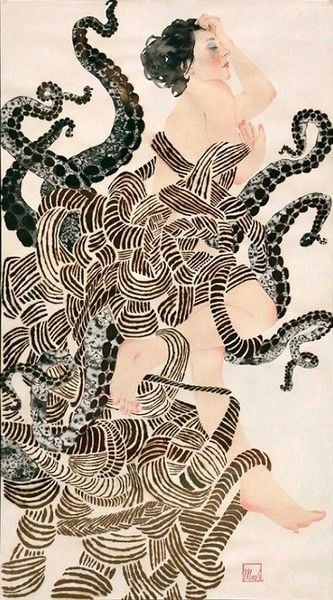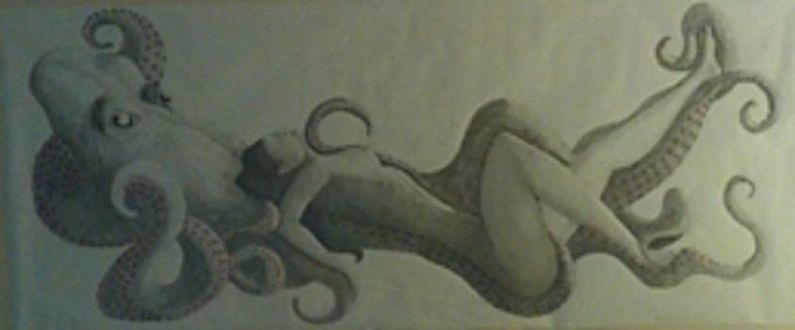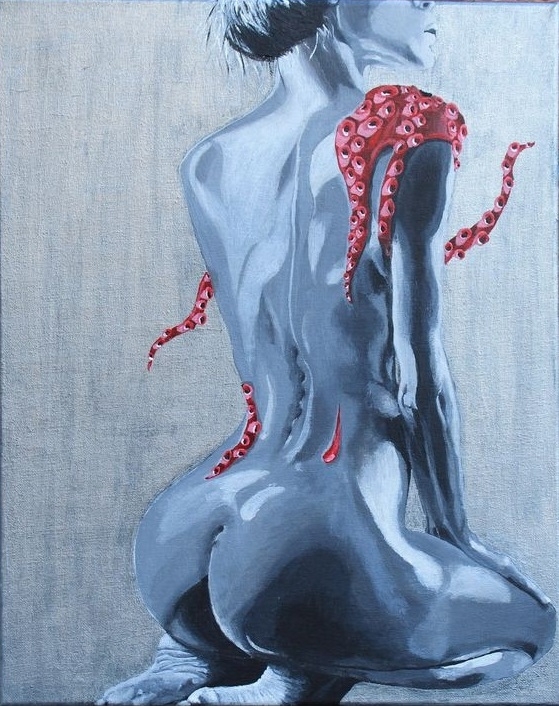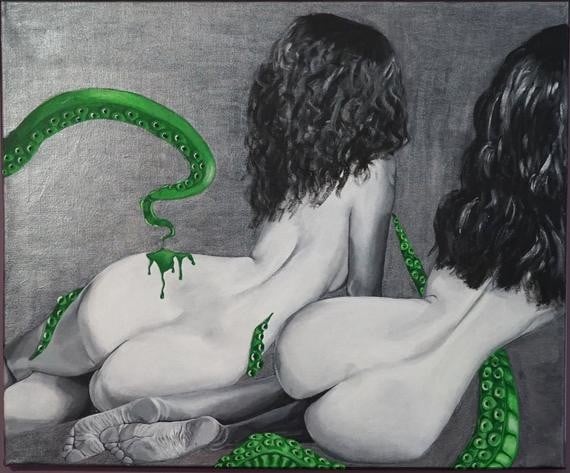 Fig.130. Painting by Anastasually (Etsy.com)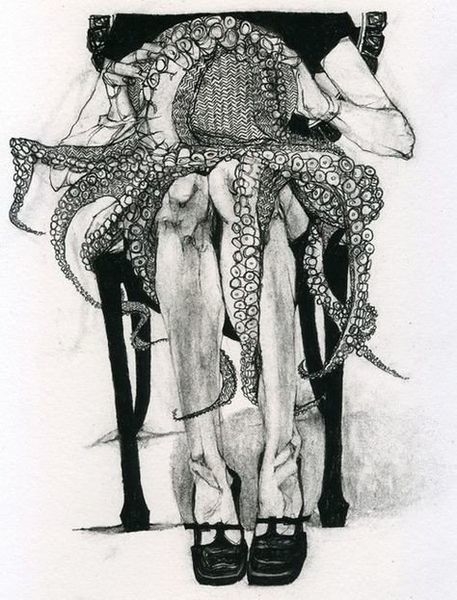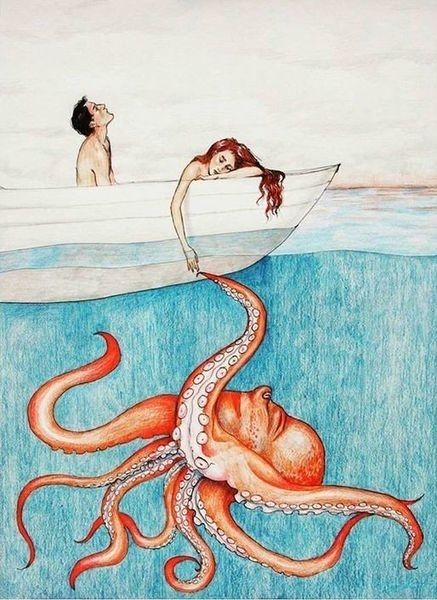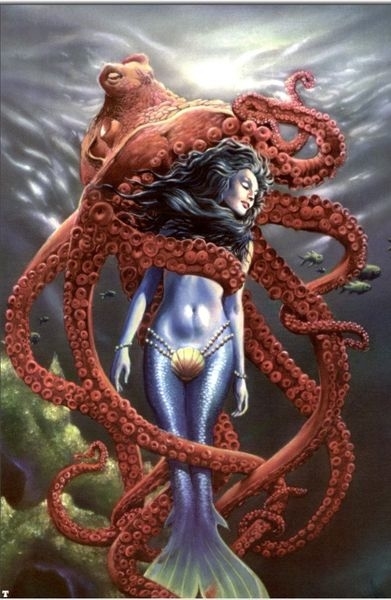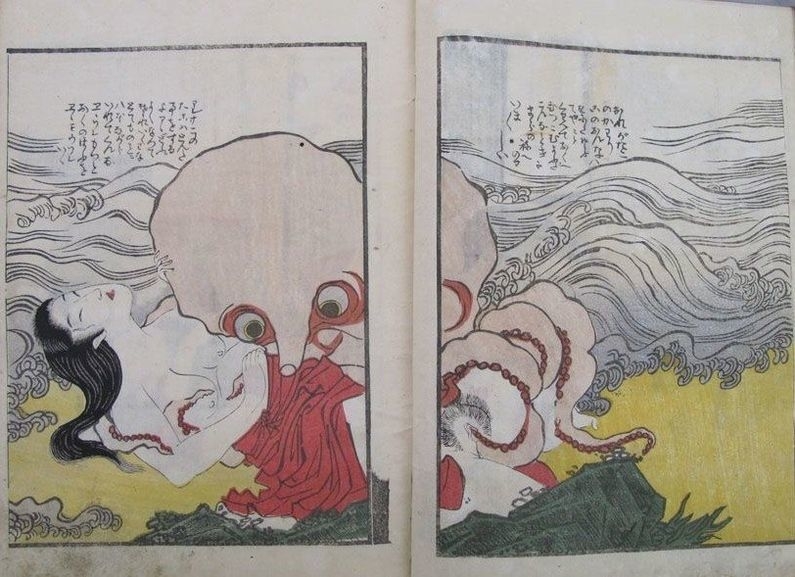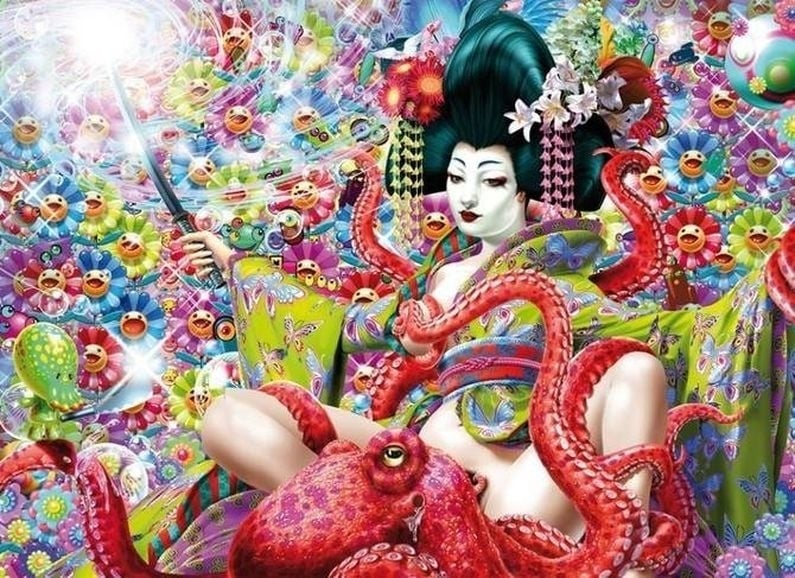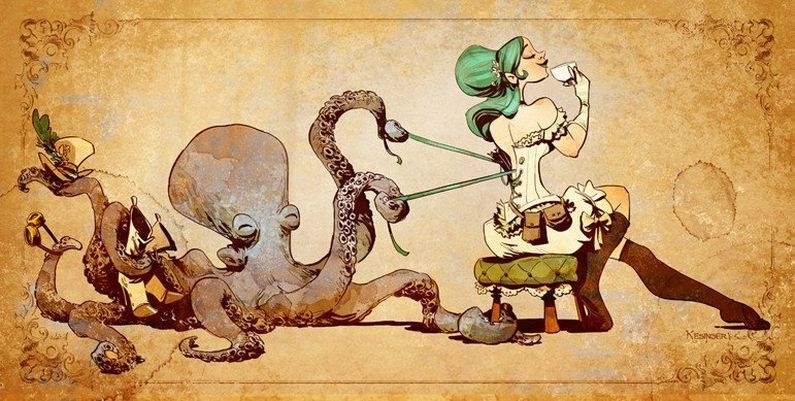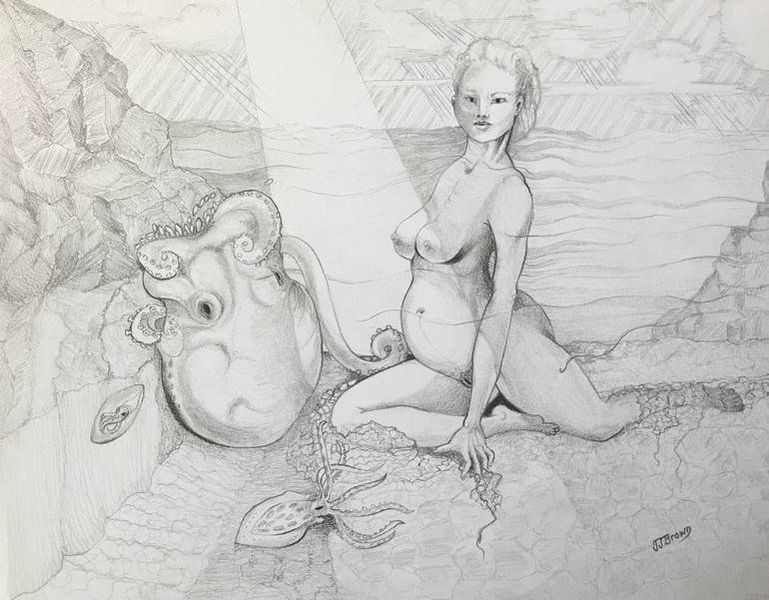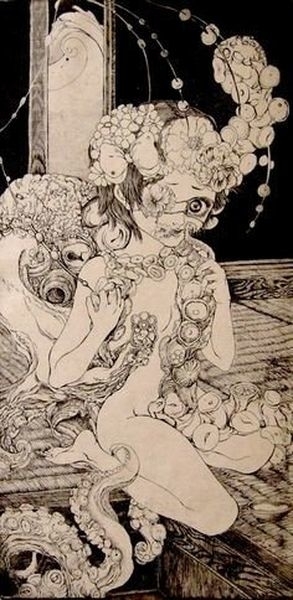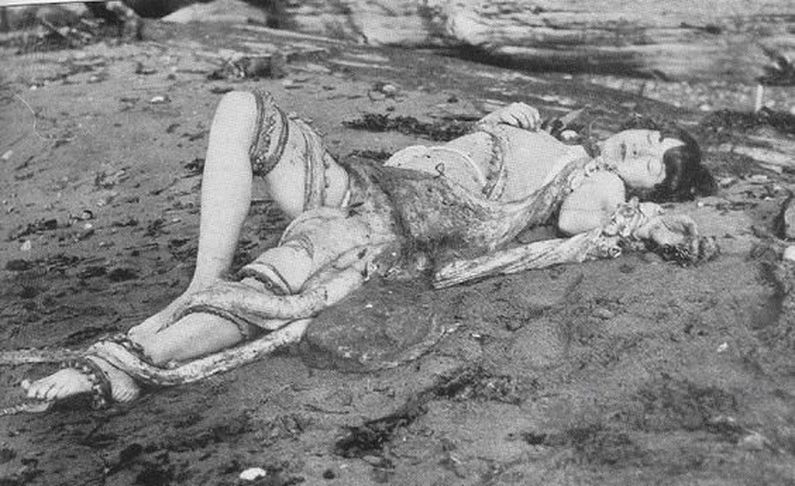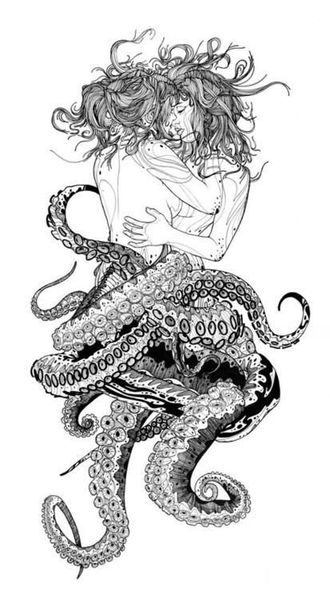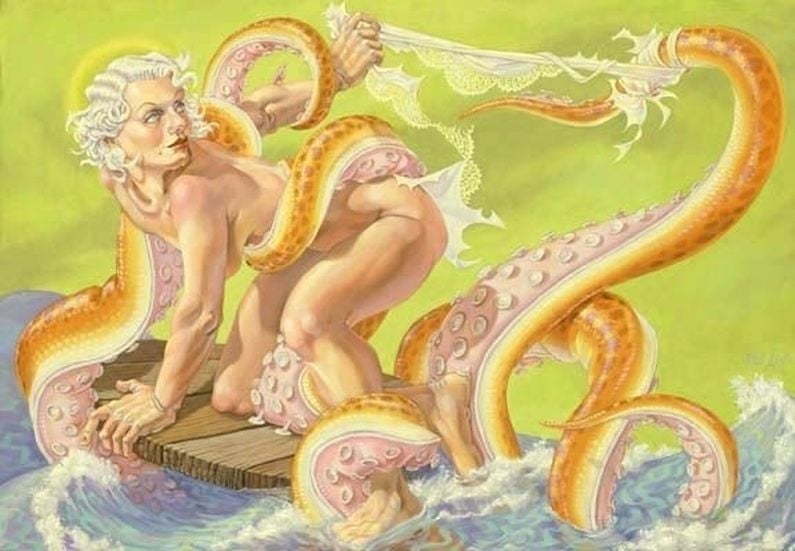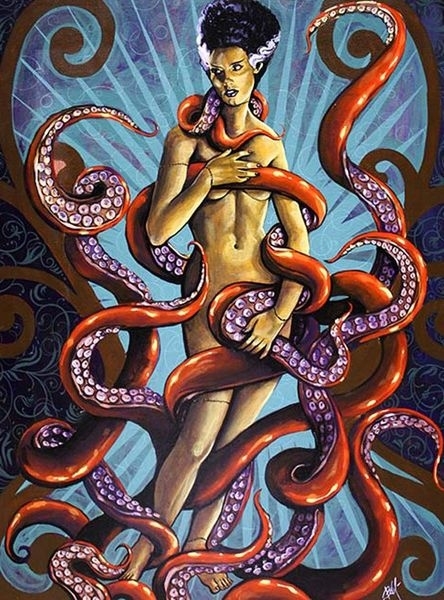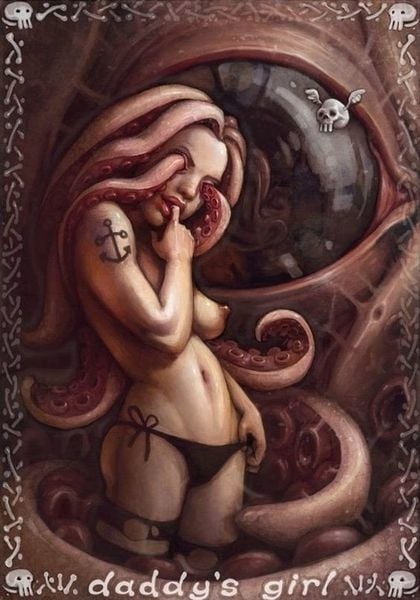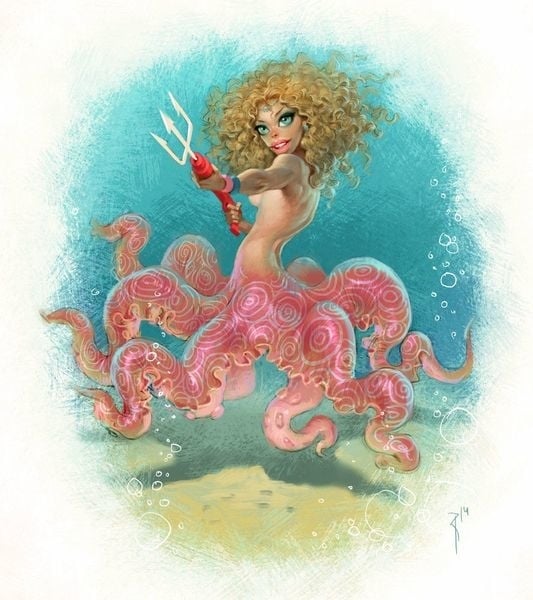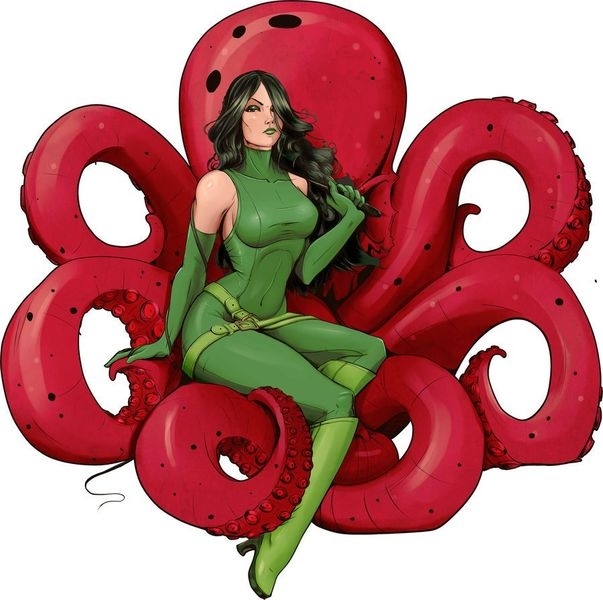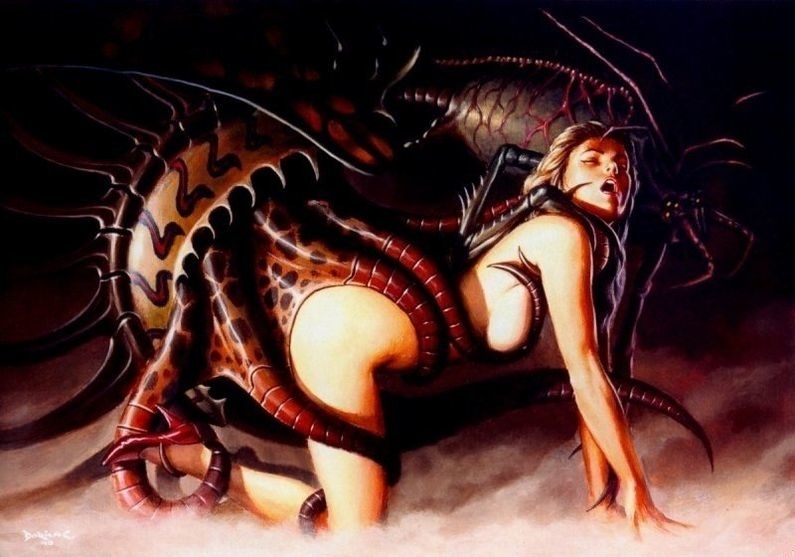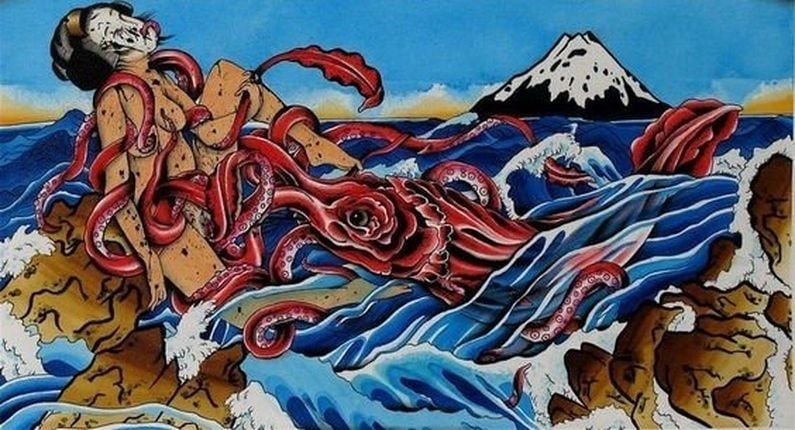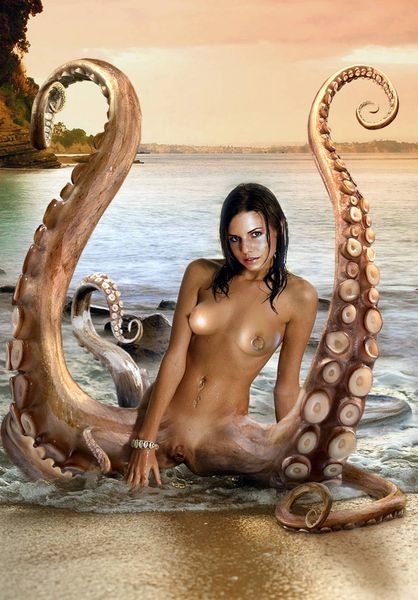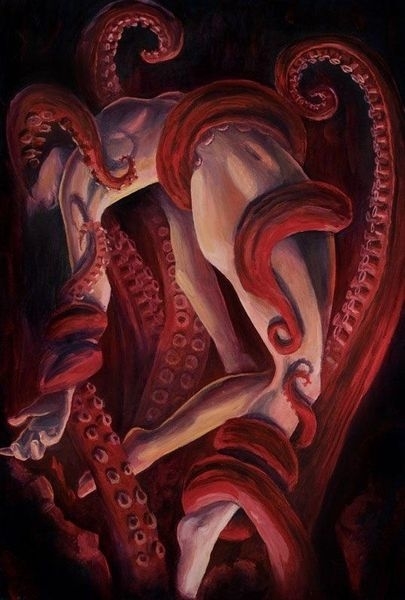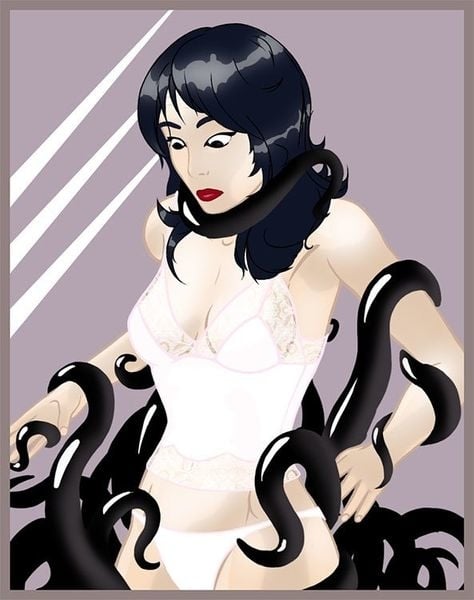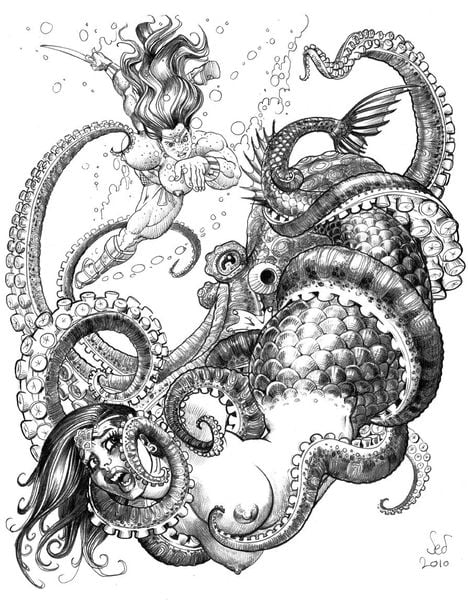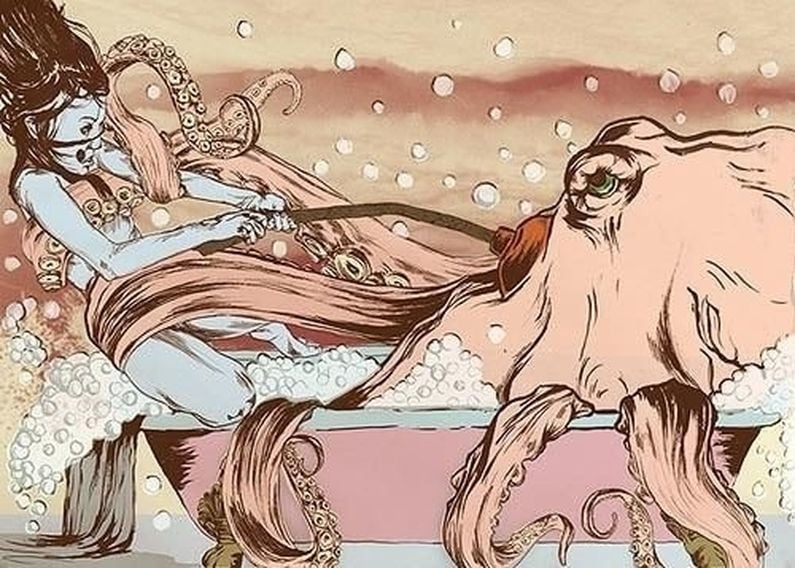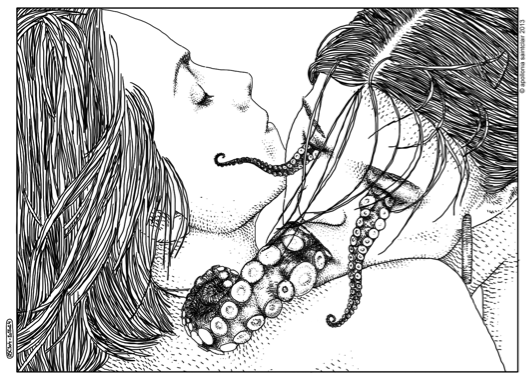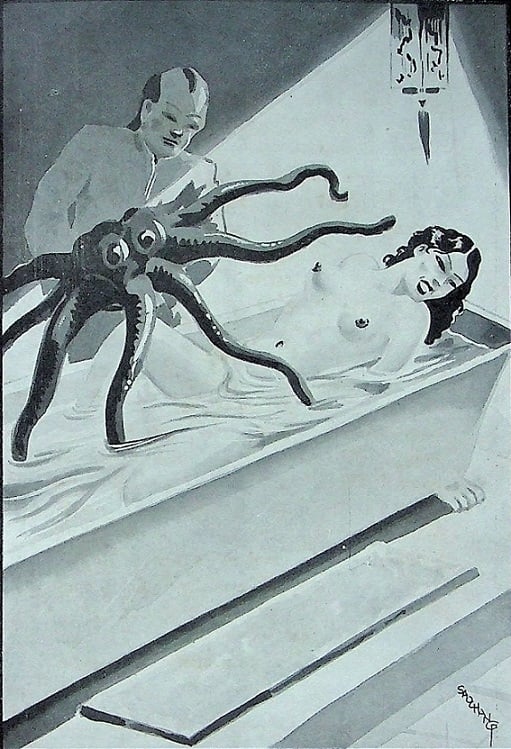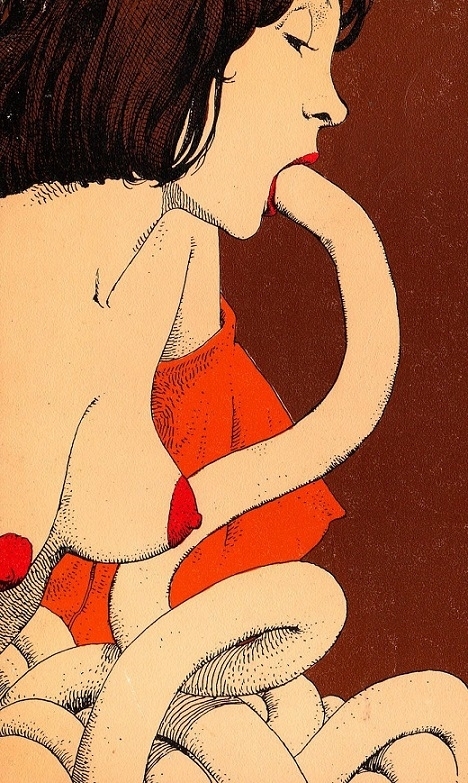 Fig.159.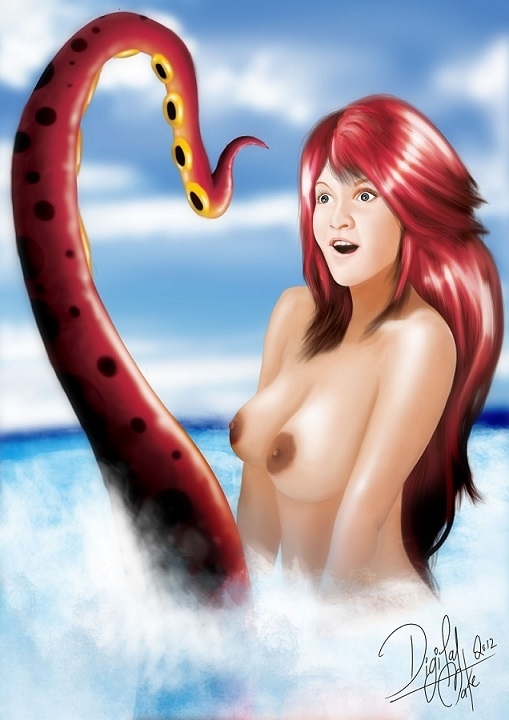 Fig.160. Artwork by Digital Make (2012)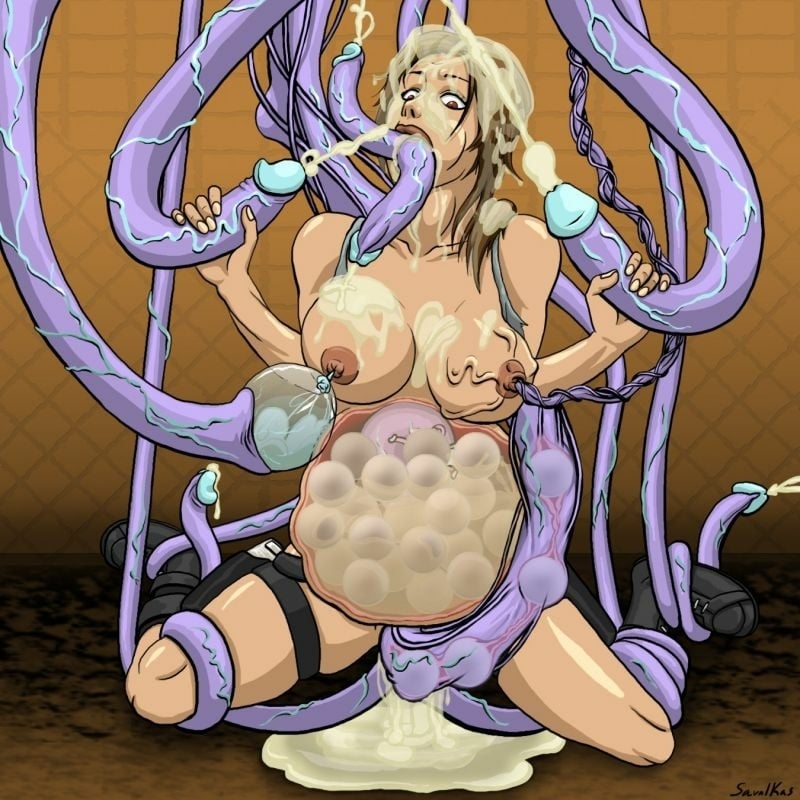 Fig.161. Art by Saval Kas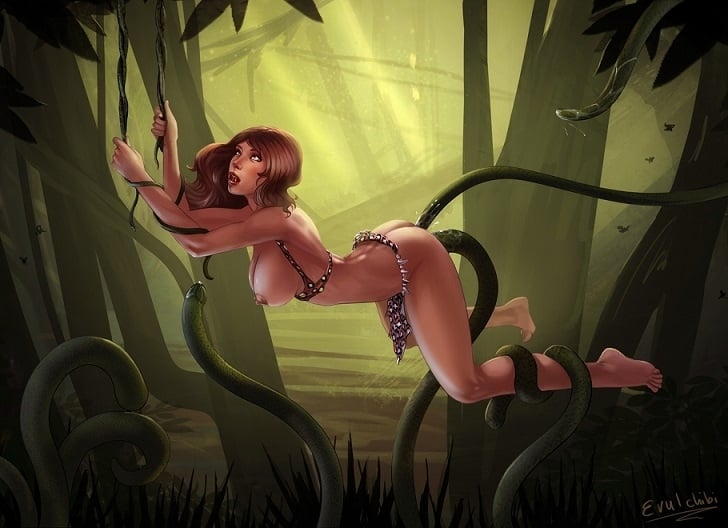 Fig.162. Art by Avulchibi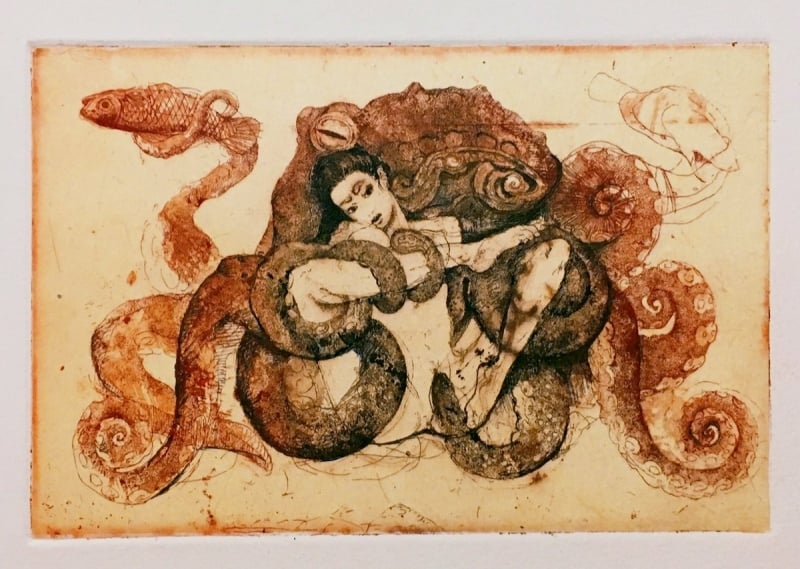 Fig.163. 'Octopus and diver' (2016) by Oosakiko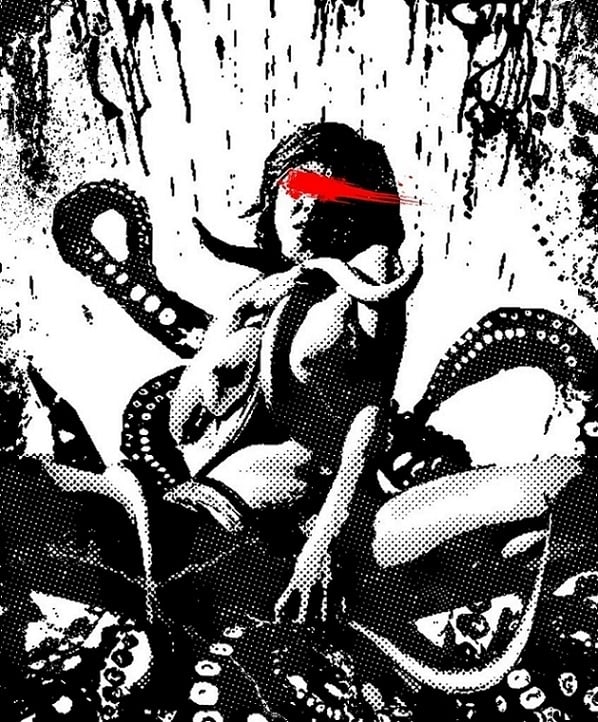 Fig.164. ''The Fisherman's Wife' (2008) by Peter Fortin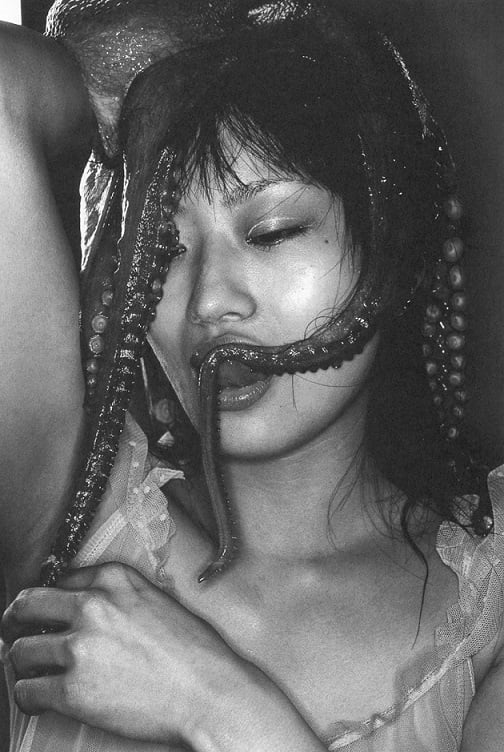 Fig.165. Tentacle art by Sawatari Hajime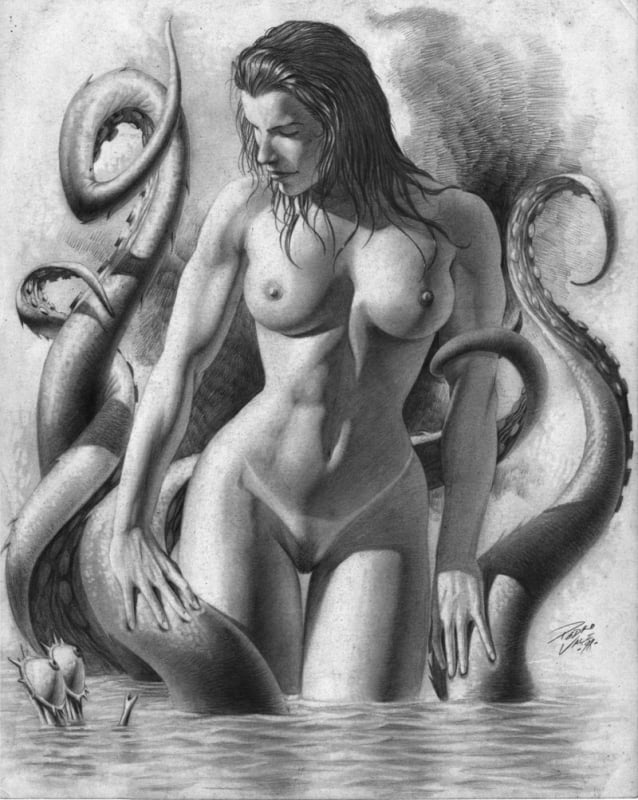 Fig.166. 'Grafite Meitom' (2011) by Pedro Vale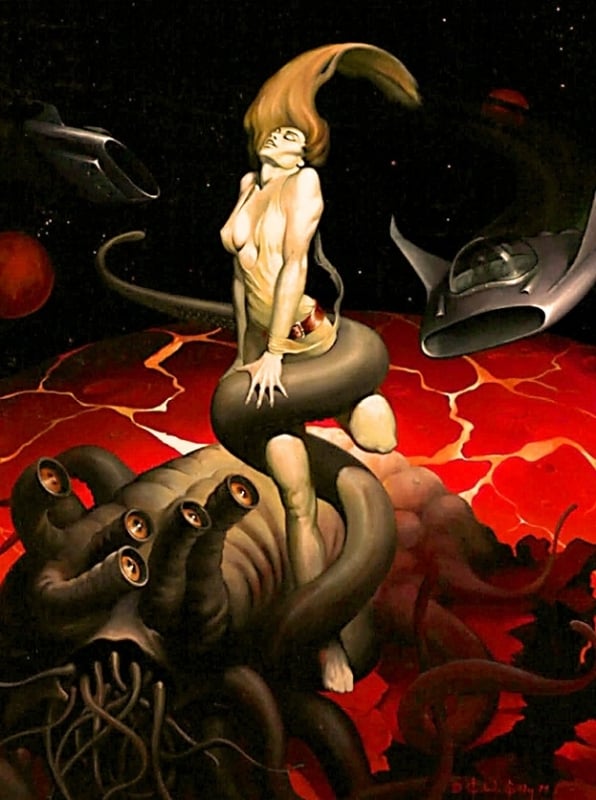 Fig.167. Cover of 'Eerie Magazine #60' (Sept 1974) by Ken Kelly (b.1946) (Source: Eroticmadscience.com)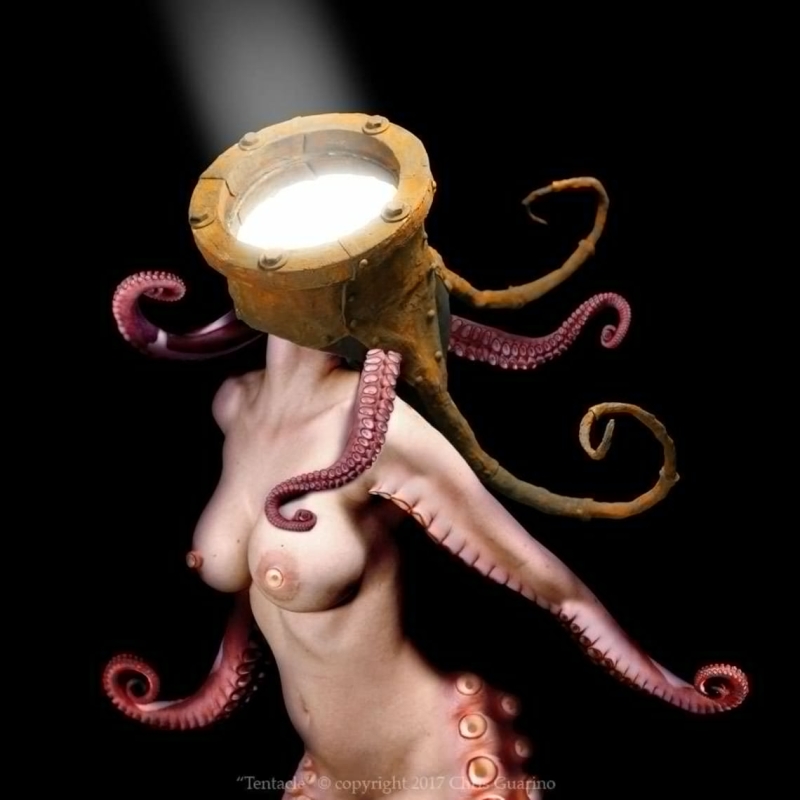 Fig.168. 'Tentacle' (2017) by Chris Guarino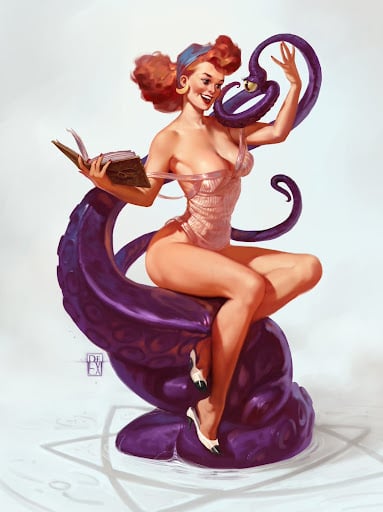 Fig.169. 'Tentacle' by Hedonix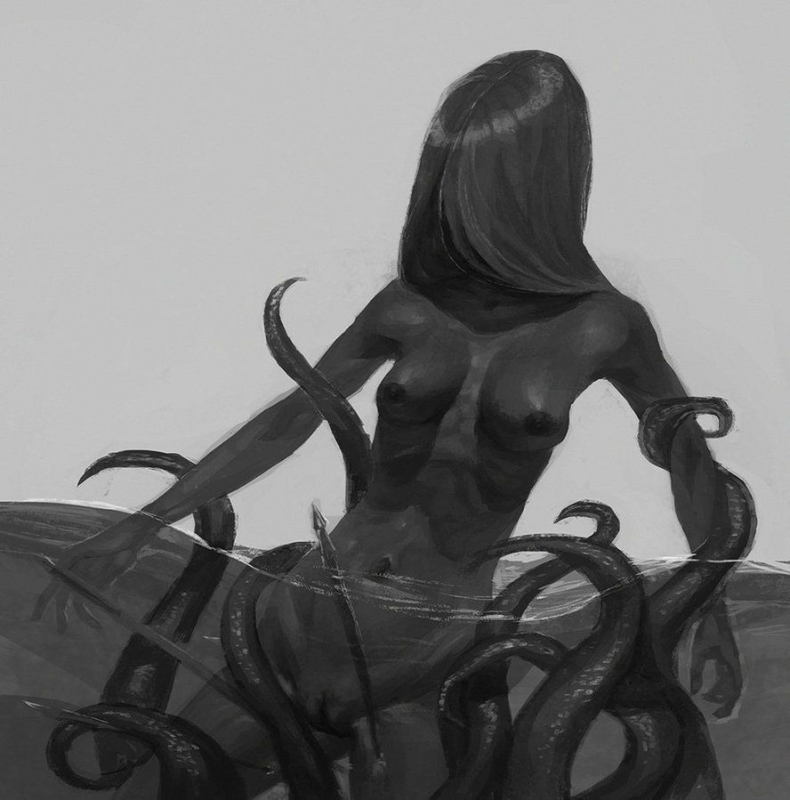 Fig.170. 'Poiuo' by SashaGreen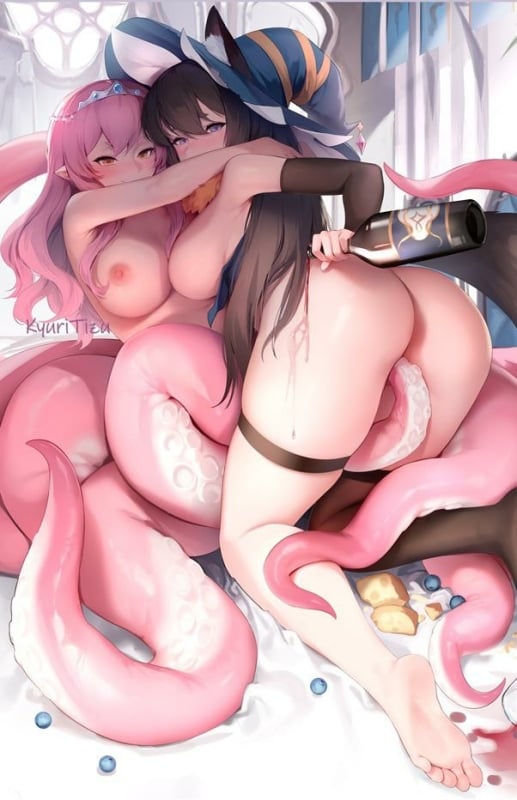 Fig.171.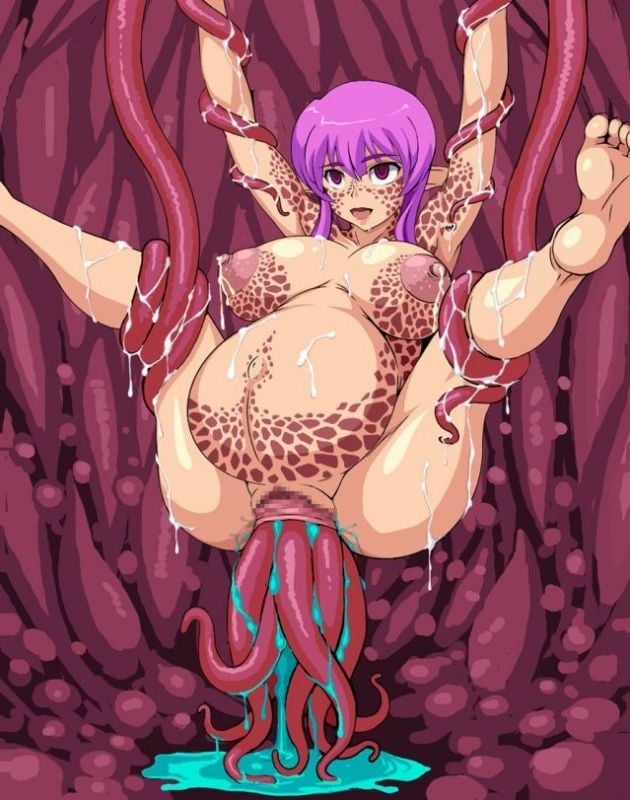 Fig.172.
Fig.173.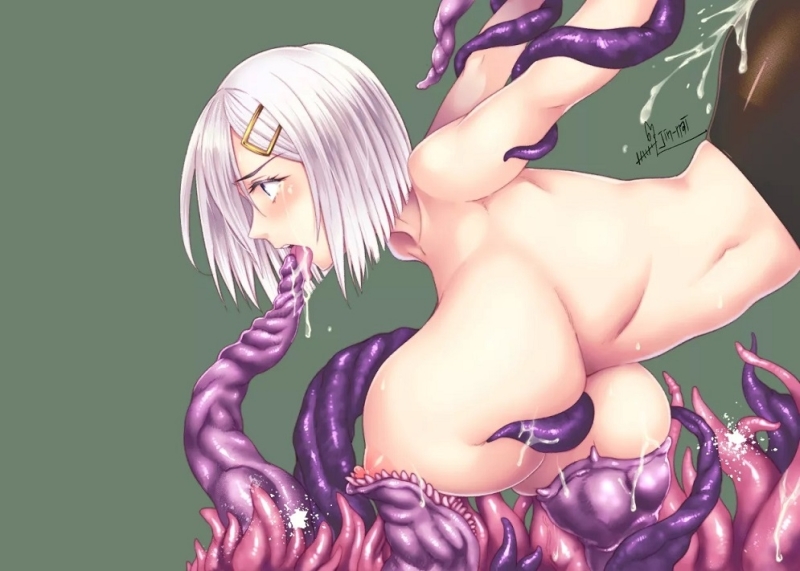 Fig.174.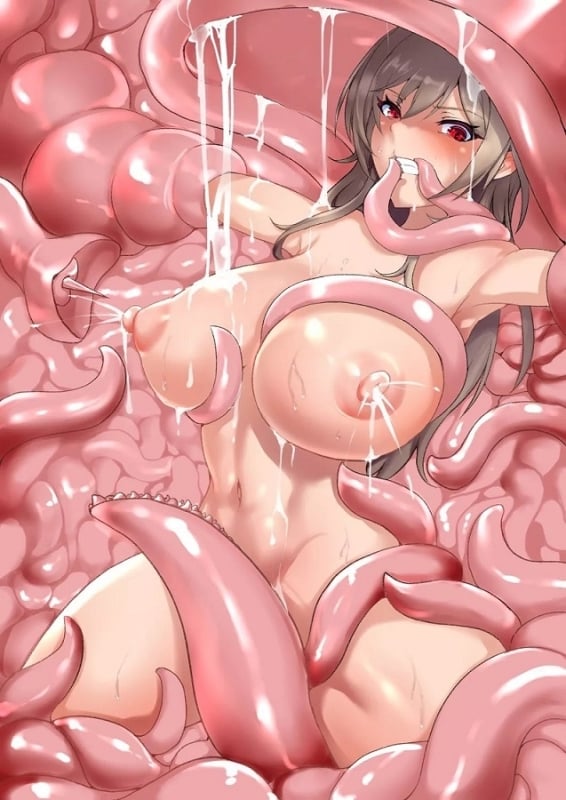 Fig.175.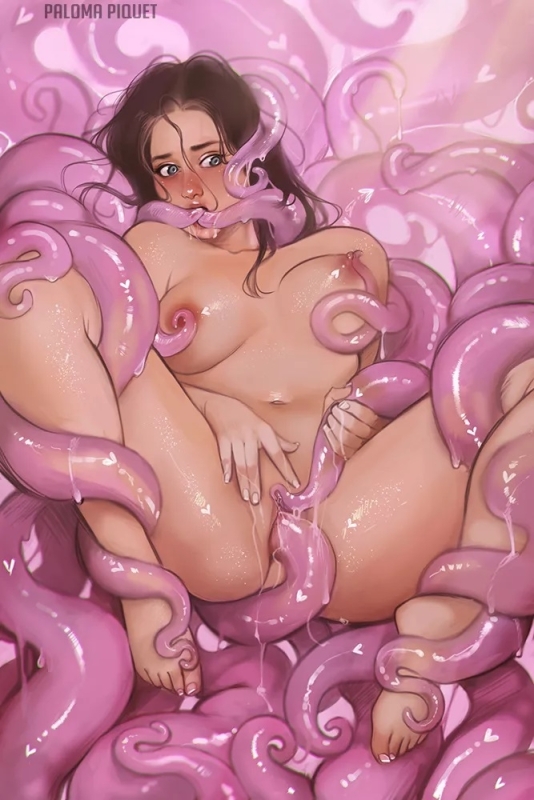 Fig.176.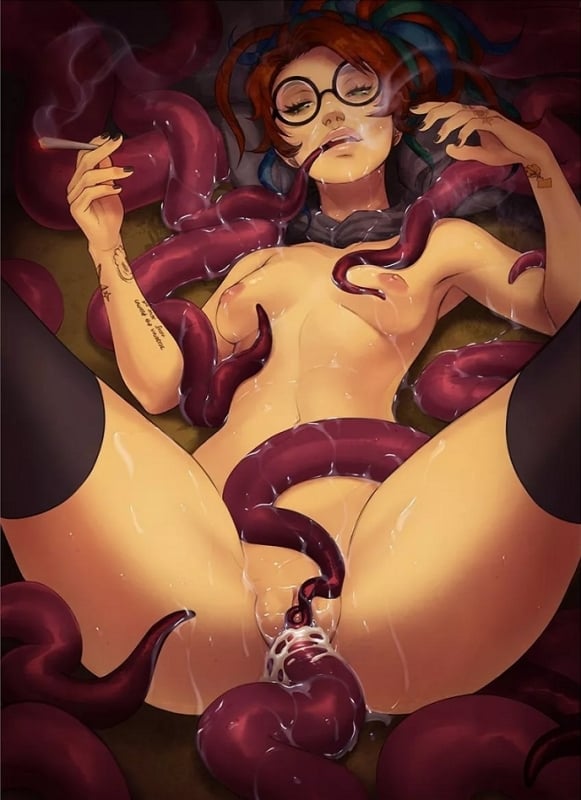 Fig.177.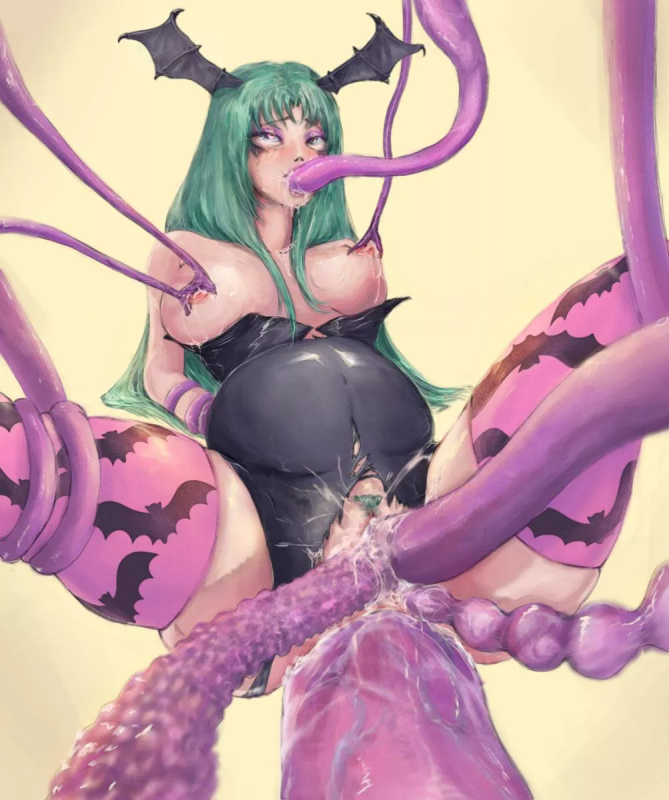 Fig.178.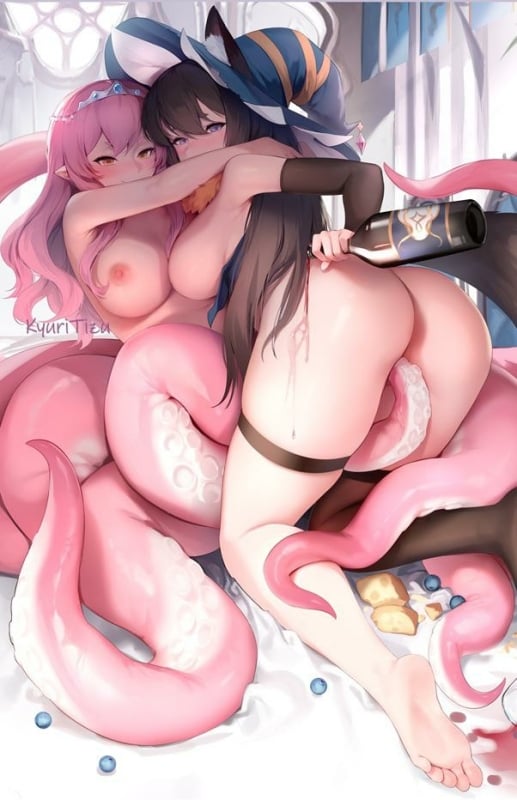 Fig.179. Hentai art by Kyuri Tizu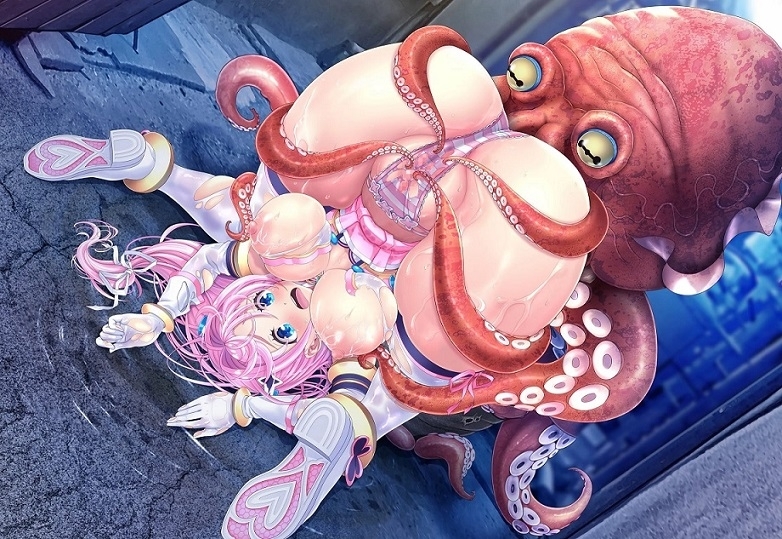 Fig.180.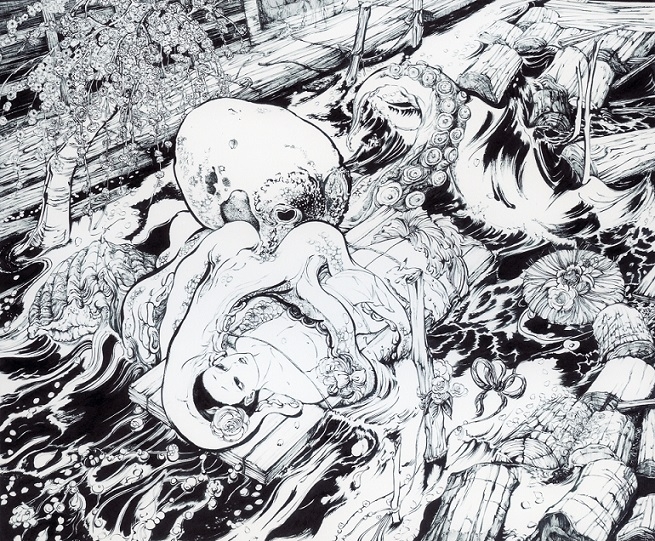 Fig.181. Ink etching 'Sakuragasaki ' (2008) by Asako Hayashi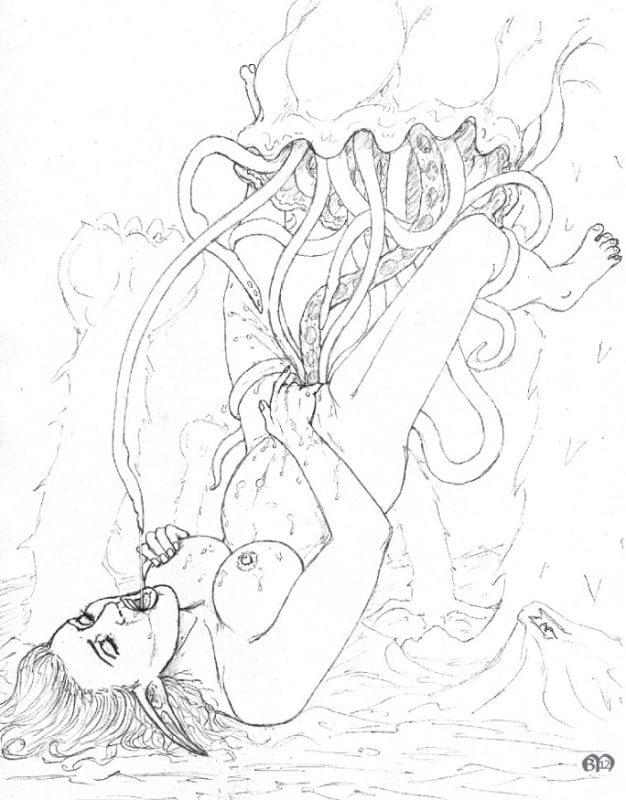 Fig.182. 'Fields of Lust' (2012) by Ben Morbez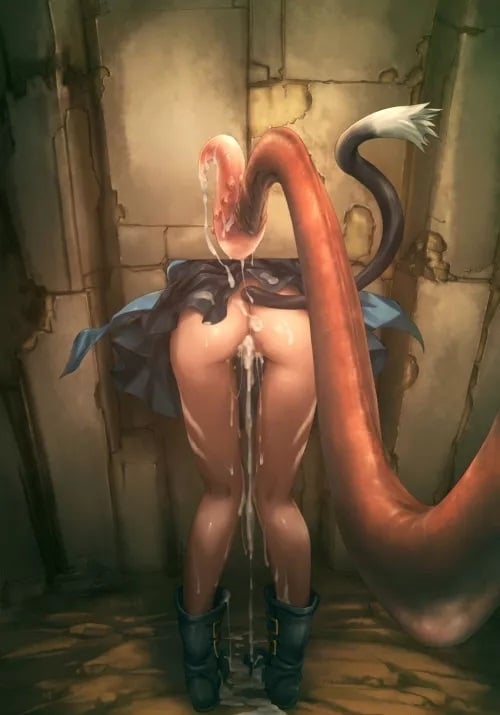 Fig.183. 'A tentacle glory hole? '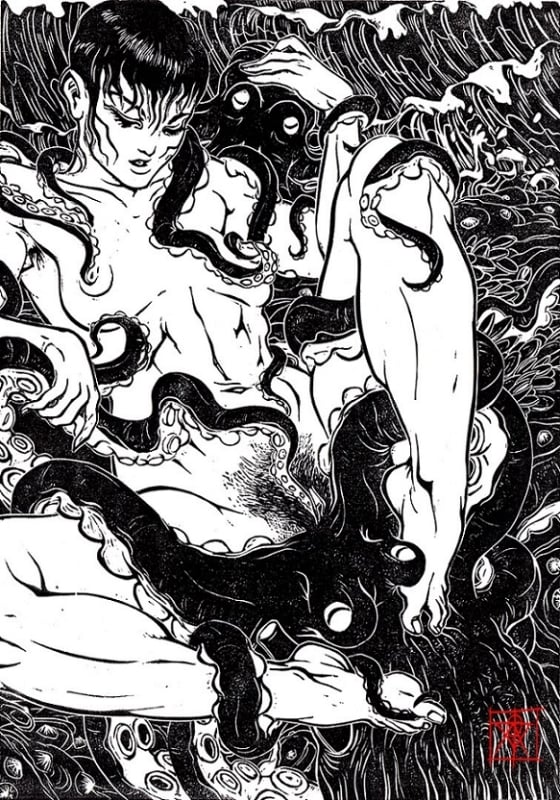 Fig.184. 2021 Tribute to the famous Octopus and the shell diver ("tako to ama" also known as to "The Dream of the Fisherman's Wife") woodblock print by Hokusai (1814) by Atom Cyber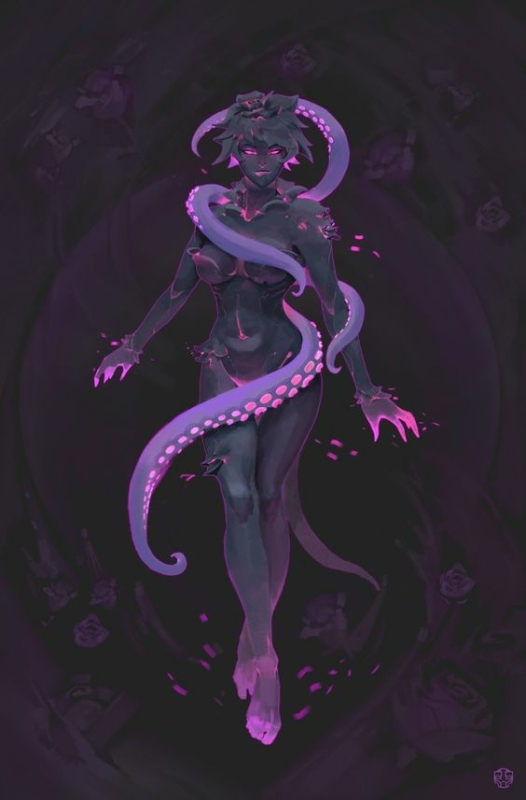 Fig.185. 'Seven Deadly Sins: Lust ' by Connor Wright
Can't get enough of these lustful tentacles? You can discover numerous other striking examples in our Premium section. Click here and subscribe to our FREE risk free 30-day trial and check out this and much more exciting content...!!
If you haven't checked out the previous article on tentacle erotica with over 140 mesmerizing images and 4 video's you can click HERE...!!!
Following this article there were a number of members who unsubscribed from our bulletin. Therefore, we would really appreciate it if you could let us know your thoughts on these kind of articles in the comment box below! 
*Furry fandom is a subculture interested in anthropomorphic animal characters with human personalities and characteristics.