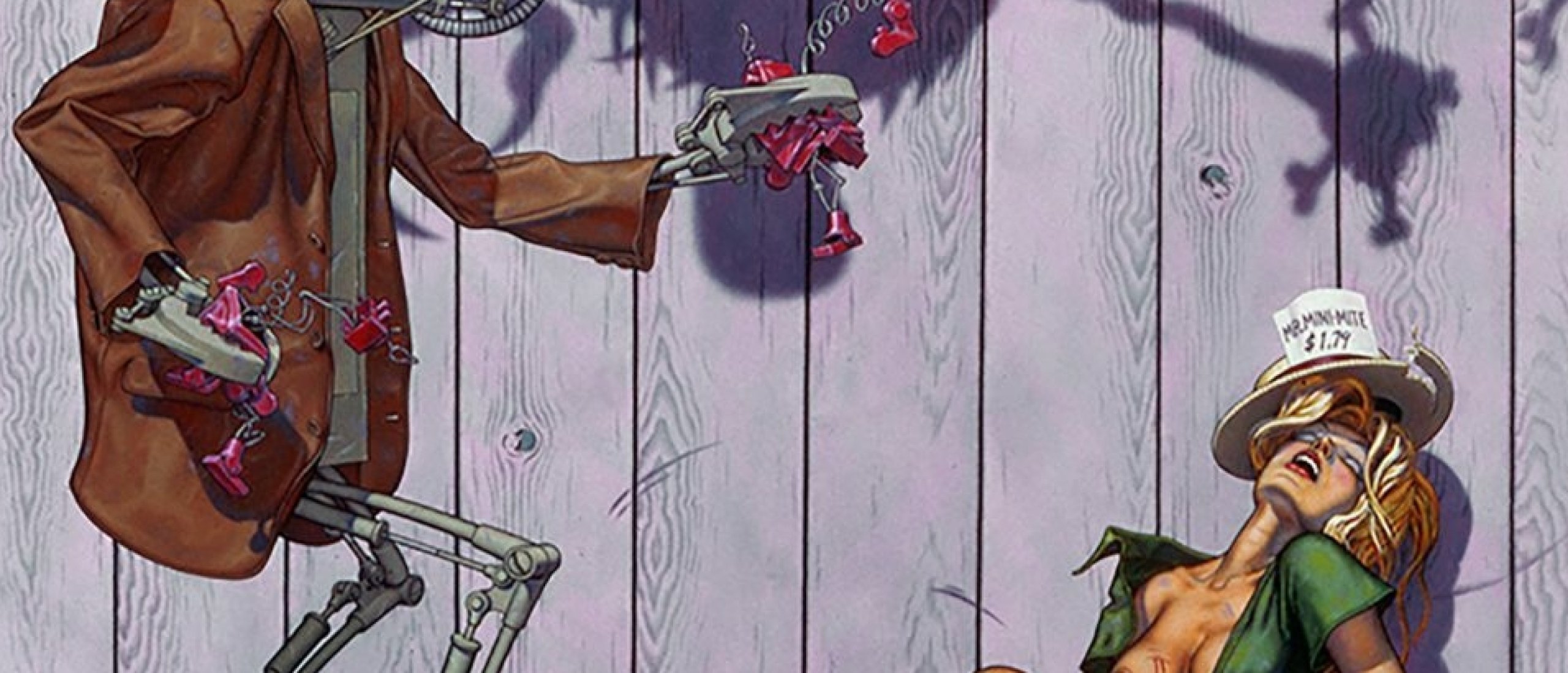 The Subversive Lowbrow Masterpiece Appetite for Destruction by Robert Williams
A young woman, traumatized, sitting on the floor, her blouse torn open exposing a cut on her right breast, with her panties around her ankles. Chances are, moments ago, she was selling wind-up robots (named Mr. Mini-Mite), of all things, on the street for $1.79 - a price displayed on her hat as well as on her cart of robots - when she was brutally raped by a robot in a trench coat. Now, adding insult to injury to say the least, the same robot is crushing a toy robot in each hand and numerous ones beneath his feet. It is just then that he sees a huge, red, long- tongued demon in armor jumping over the fence ready to annihilate him. He sports a German helmet not unlike those associated with outlaw bikers. What appear to be sperm with skulls for heads emanate from the monster.
Rose to Prominence
The above is a detailed description of the image on the painting Appetite for Destruction created in 1978 by the Lowbrow artist Robert Williams (1943), and which is one of my all time favorites. The tableau rose to prominence, eight years after its production, when it graced the LP album cover of the same name by the rock band Guns 'n Roses.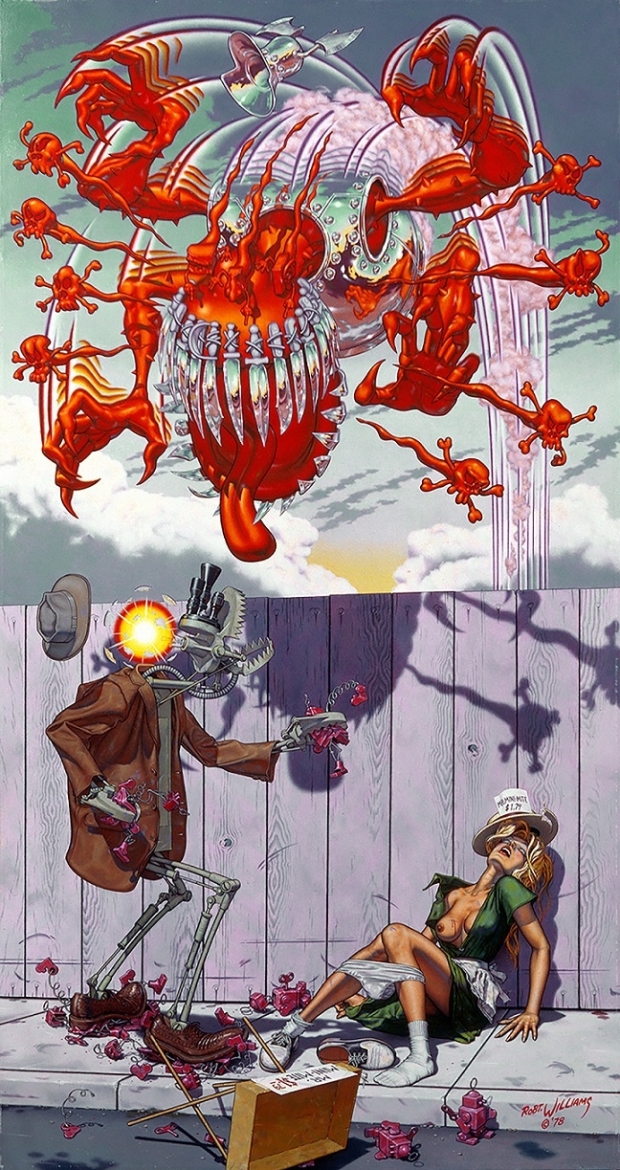 Fig.1. 'Appetite for Destruction' (1978)
Postcard
The ultimate result of this collaboration is a story that probably kept Williams awake at some point. It all started when the lead singer of the band, Axl Rose came across a postcard depicting Williams' painting and noticed "in the back, in small capital letters read the following words: APPETITE FOR DESTRUCTION, and this thing blew his mind. Rose showed it to the other band members who all shared his enthusiasm.
"Questionable" Material
Then Rose contacted Williams to ask him permission to use the image, but the latter, due to his experience creating what he terms "questionable" material, tried to convince him not to use the image because of the controversy it would evoke. Still, Rose and co. were not to be deterred and therefore Williams proposed him to come by his house to go through a couple hundred of slides and to pick something that might be a little more palatable.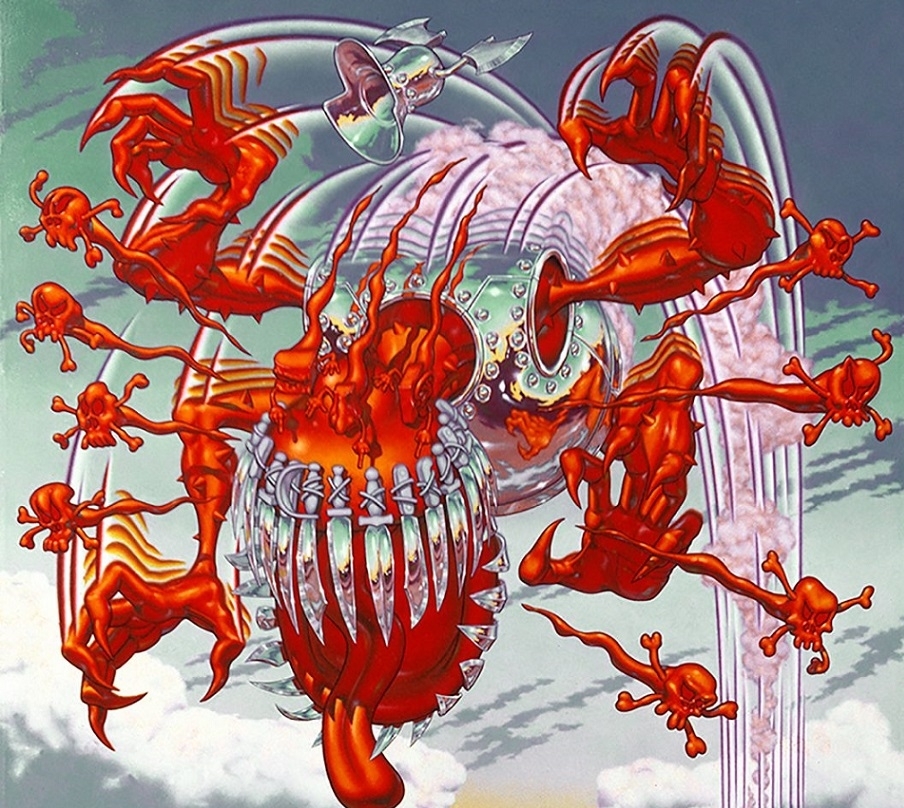 Fig.1a. Detail of red monster
Nice Young Fella
About this meeting Williams recalls,"So a car pulls up in front of my house, and this guy gets out, and this other guy gets out I thought was a girl. But it was actually Axl Rose. After I got to see he was a guy, he was a nice young fella. I always liked him. He's very polite, shy, mild-mannered." Eventually, Rose won over Williams, and the artist remembers thinking, "If you have the guts to put this on a fucking album cover, man, I'm behind you." So he gave permission to use the image for a pittance.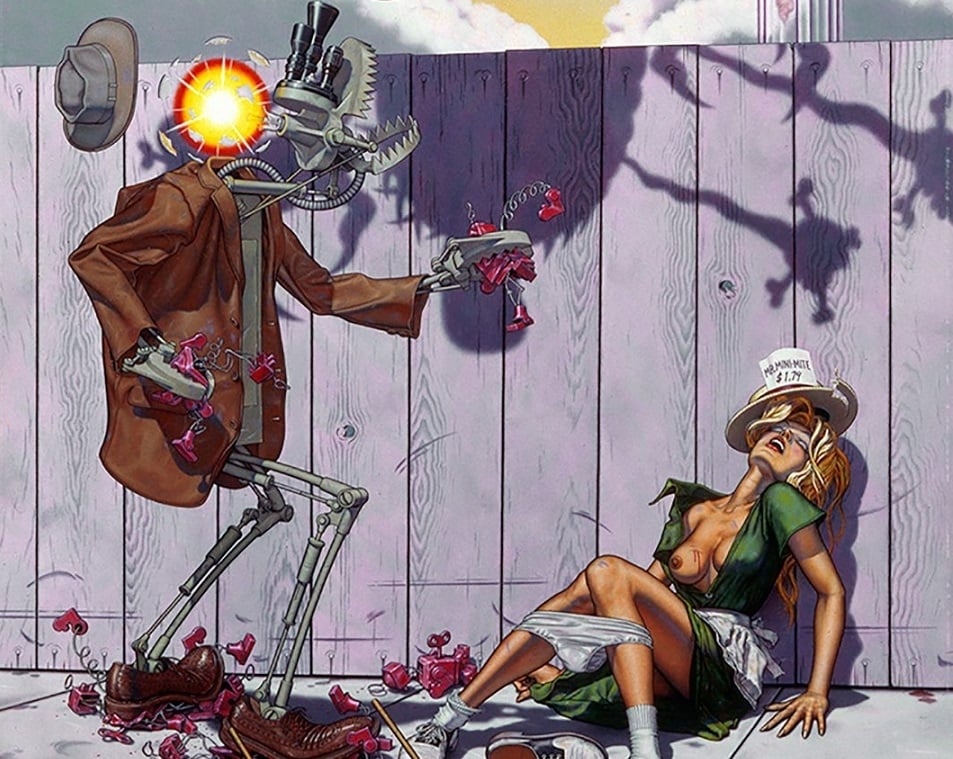 Fig.1b. Detail Robot and ravished girl
Close to 20 Million Copies
Little did Williams know, in his opinion this was a garage band like so many others, Appetite for Destruction sold close to 20 million copies, and the artist didn't see any of the royalties. As predicted by Williams, the cover caused a lot of controversy including protests from US and UK retailers, and the record label Geffen Records moved the image to the inside. But the fuss turned out to be a blessing and played a part in gaining them some of the initial notoriety they needed.
"Rape" of Society
There are several theories about the meaning behind Appetite for Destruction and as far as I've been able to figure out Williams, besides saying that the picture has vengeance and justice in it, hasn't commented too much on it, but the most likely hypothesis is that of the "rape" of society by technology. In that case, the jumping red demon represents retribution, the eventual downfall that will incur upon the earth due to society's partnership with technology.
Fig.2. The original framed painting  (The size of the painting is smaller than you would initially expect, namely 15" x 28" inches). It was sold for US$350.000,- at a Miami exhibit back in 2008.
More details on William's controversial painting and his Super Cartoons series can be explored in Premium.
Click HERE for the stylized decadence of the British Lowbrow artist Ben Newman
Sources: Malicious Resplendence - The Paintings Of Robt. Williams by C.R. Srecyk, staythirstymedia.com, ew.com, loudwire.com