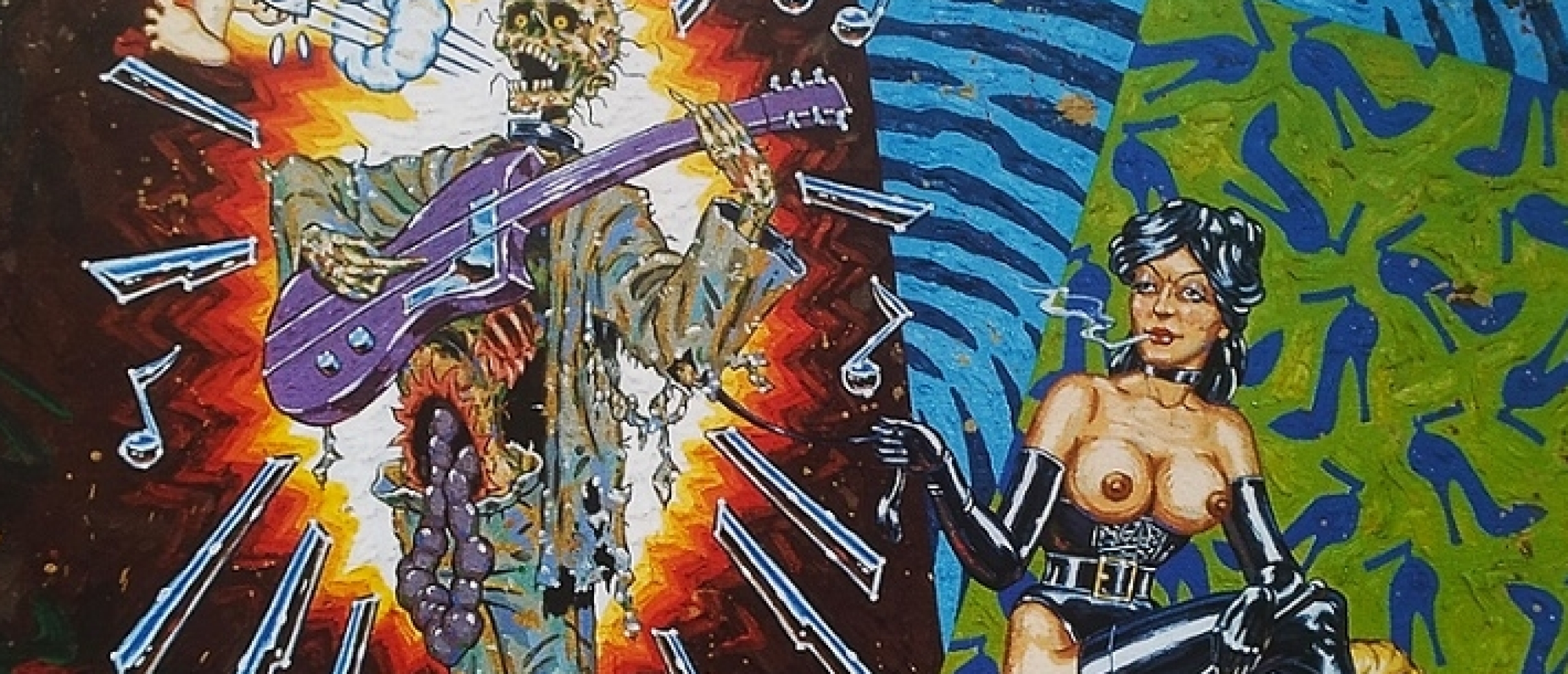 Outrageous Zombie Mystery Paintings by Robert Williams
In the early 80s of the twentieth century, the Lowbrow artist Robert Williams (1943) adopted a new aggressive manner of surface articulation and subject matter in his paintings..
Wild Contrast
He devised a series of rapidly brushed cartoons which he termed the Zombie Mystery Paintings. These works owed everything to visual energy and nothing to academic taste. They depended upon wild contrast and sex and violence for their captivating appeal, and became instantly popular, gaining Williams an audience of supporters who have remained loyal to his vision to this day.
Fighting Lesbians
Once Williams joined a group show at Los Angeles Contemporary Exhibitions (LACE), a public arts exhibition space that's publicly funded, downtown, including a bunch of his Zombie Mystery Paintings that had naked women with big tits. One painting depicted two lesbians fighting each other over a prostitute (see Premium), and there were a number of gay women that ran this museum and he caught hell. Williams recalls, 'They wouldn't take my books in their bookstore and they just really came down hard on me. There was some back biting and a few snide remarks were passed. It didn't get too ugly but it wasn't very pretty either. It was obvious  that I was being de facto segregated.'
Morally Insolvent
The paperback Zombie Mystery Paintings was issued in 1991 (now a collectible). The back reads, 'A collection of 40 paintings by Williams that are morally insolvent and grossly artistic. It covers his "Middle Years" and features the classic Two Bull Dykes Fighting For The Privilege Of Buying A Prostitute A Banana Daquiri....
Most of the illustrations in the book are black and white in contrast to the ones displayed below. Also note the amusing, varying titles of the works concerned...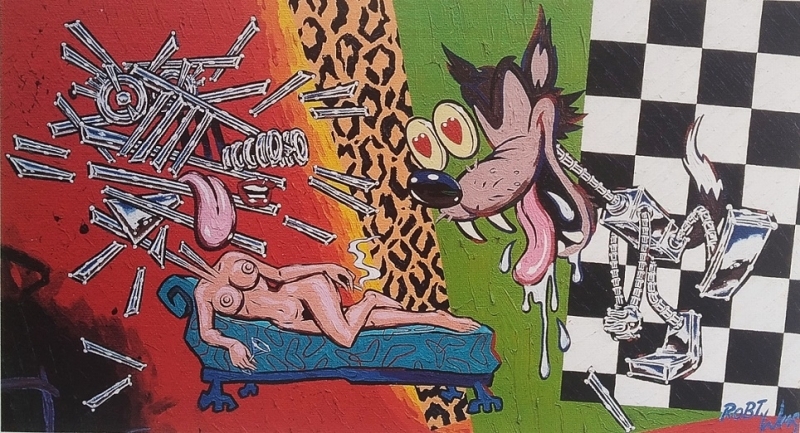 Fig.1. Mondo Amore. Academic Title: Submissive Nude With Admirer. Common Title: Use Dirty Landscape And Make Me Climb The Walls, Baby. 16" x 28" inches, Oil on canvas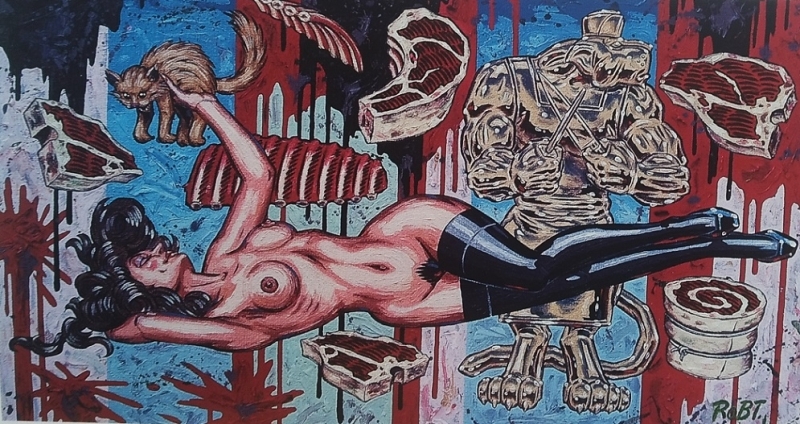 Fig.2. 'Only a Fool Thinks Their Cat Loves Them'. Academic Title: The Ambiguity Of The Feline Nature. Common Title: Cat Food. 16" x 28" inches, Oil on canvas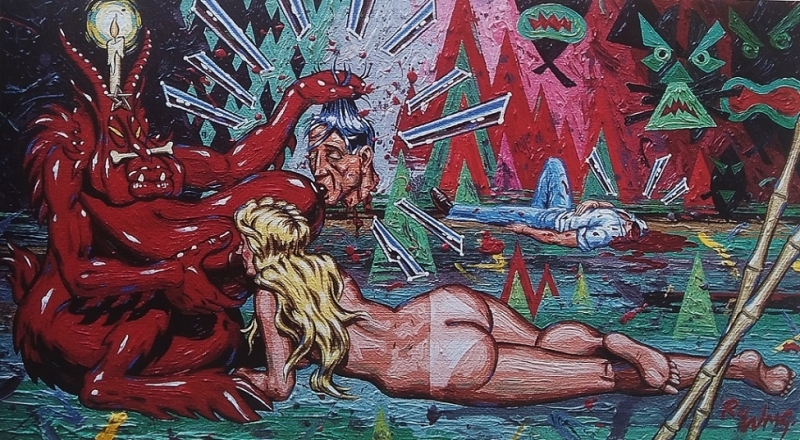 Fig.3. 'Weaned On Voodoo' Academic Title: Dark Mother Of Mysteries. Common Title: Suckling The Devil's Children. 16" x 28" inches, Oil on canvas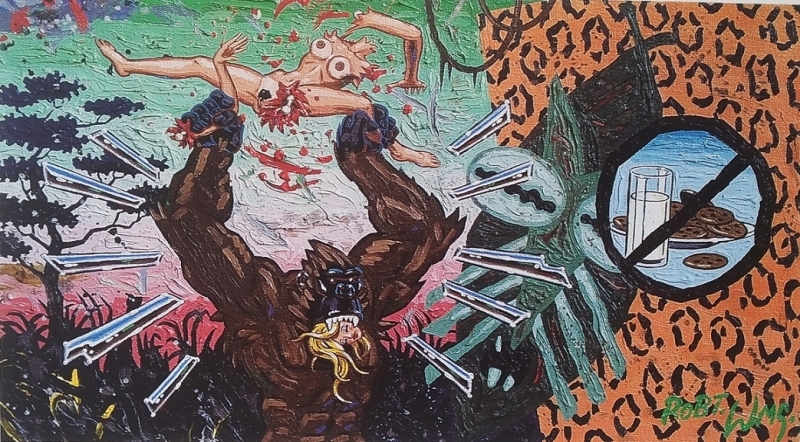 Fig.4. 'No Milk And Cookies For Gargantua '. Academic Title: Simian Dismembering Maiden And Forfeiting Brunch. Common Title: Gorilla Going Apeshit. 16" x 28" inches, Oil on canvas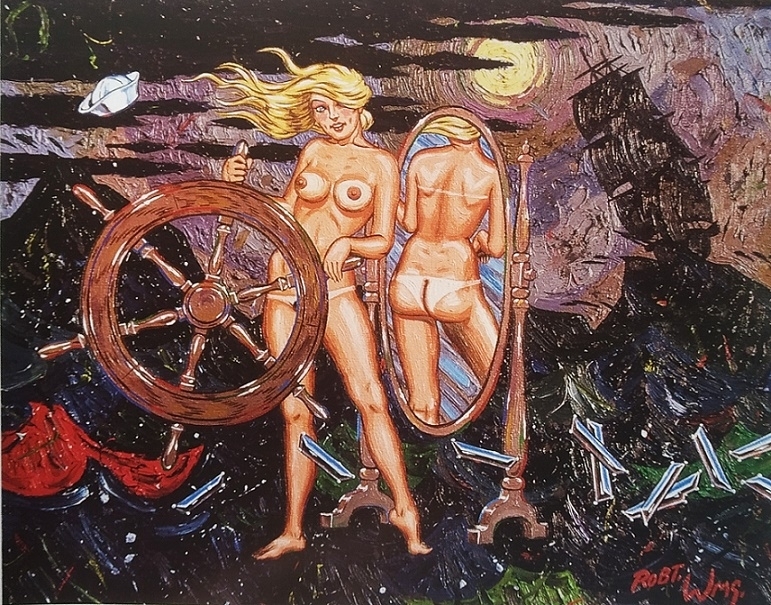 Fig.5. 'The Captain's Daughter ' Academic Title: The Helmsperson. Common Title: A Stormy Look At The Captain's Alleged Daughter. 30" x 36" inches, Oil on canvas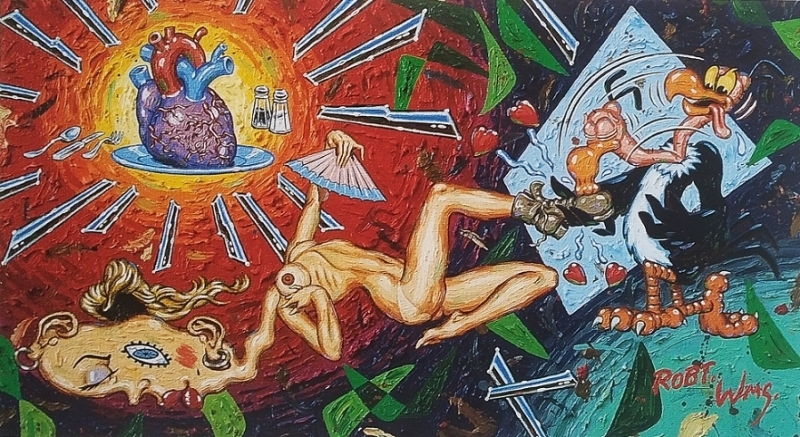 Fig.6. 'The Seduction'. Academic Title: Love In The Food Chain. Common Title: Blue Plate Special. 16" x 28" inches, Oil on canvas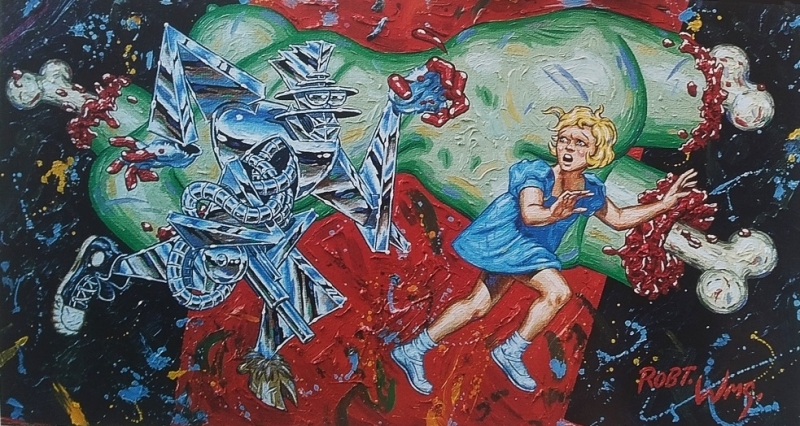 Fig.7. 'The Specter Of Tomorrow Getting What It Can Today'. Academic Title: The Futurization Of The Innocent. Common Title: The Cybernetic Pedophile. 16" x 28" inches, Oil on canvas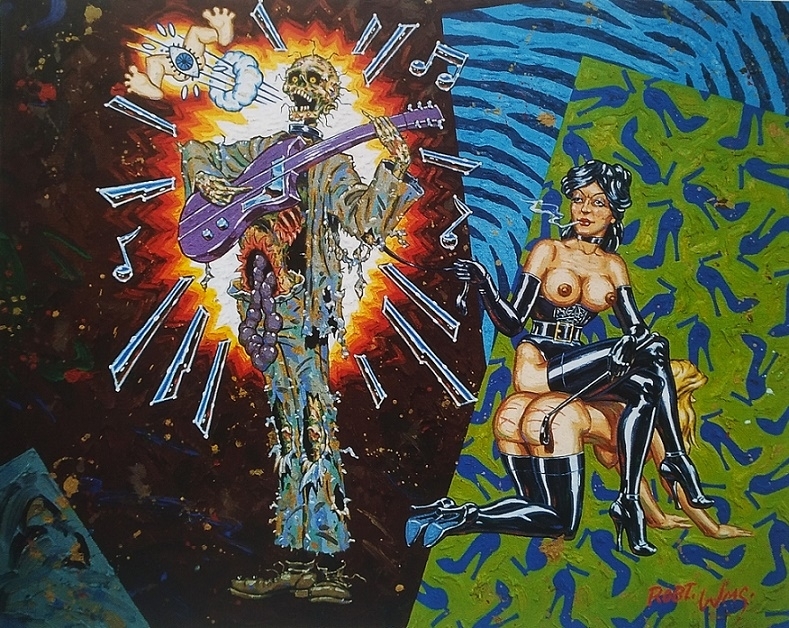 Fig.8. 'Necrophiliac Serenade' Academic Title: A Damned Soul Sings An Ode In Praise Of Bearded Clams. Common Title: The Putrid Musician. 30" x 36" inches, Oil on canvas
In Premium you can find 19 other rare Zombie Mystery Paintings (not visible anywhere else!) including the controversial "Two Bull Dykes Fighting..."
Click HERE for an extensive analysis of Robert William's provocative masterpiece Appetite For Destruction or here for the sensual Lowbrow fantasies of Todd Schorr
Source: 'Malicious Resplendence- The Paintings of Rbt. Williams' by C.R. Stecyk
What do you think about Wiliams' Zombie Mystery Paintings? Leave your reaction in the comment box below...!!