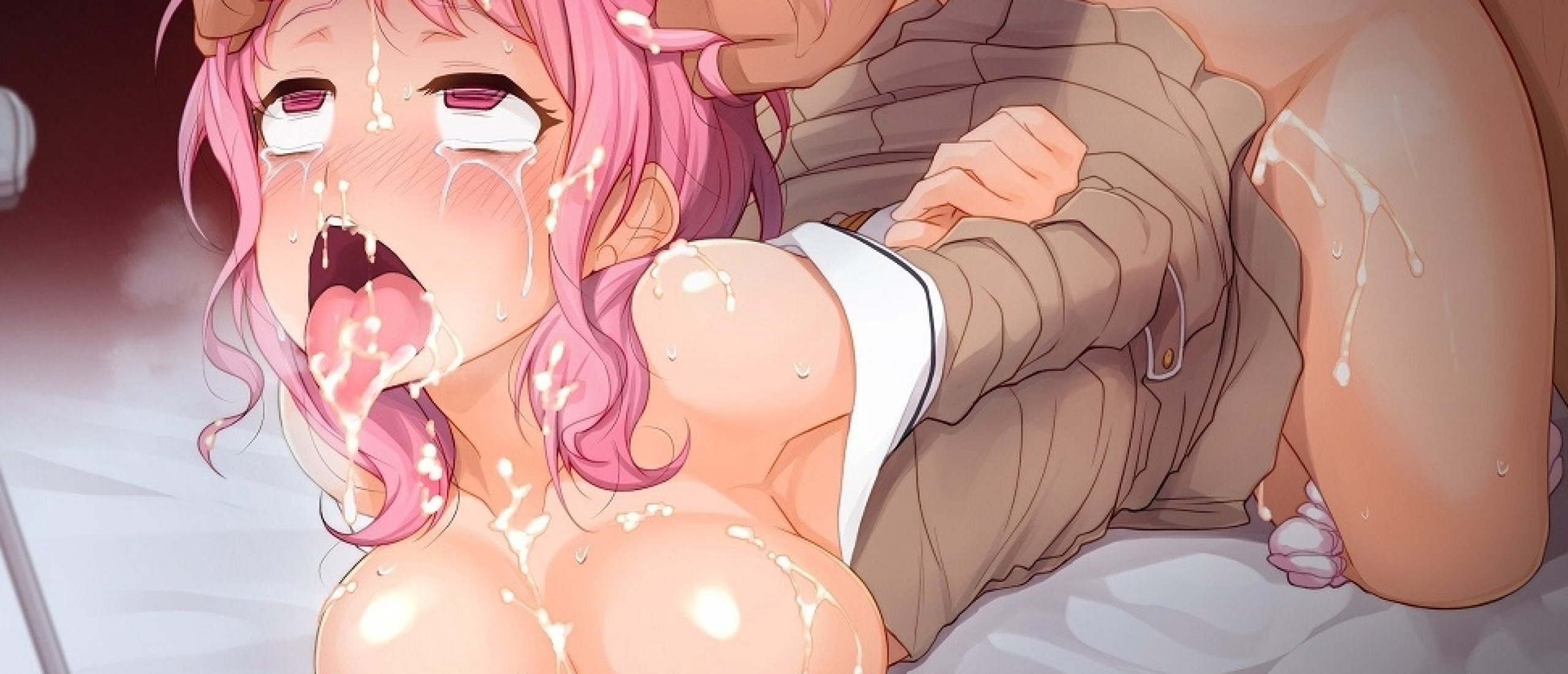 A Small Illustrated Guide To the Perverse Hentai Universe (Vol.1)
Many theorists have drawn attention to the odd and perhaps even inappropriate use of the term hentai (変, hen ; ' change ' or ' weird ') and (態, tai; ' appearance ' or ' condition ') applied to manga and anime with pornographic content, since, in Japanese, the most common is to use 'H'/ etcchi and ero [erotic] to refer to manga and anime with sexual content, as hentai refers to unusual sexual situations.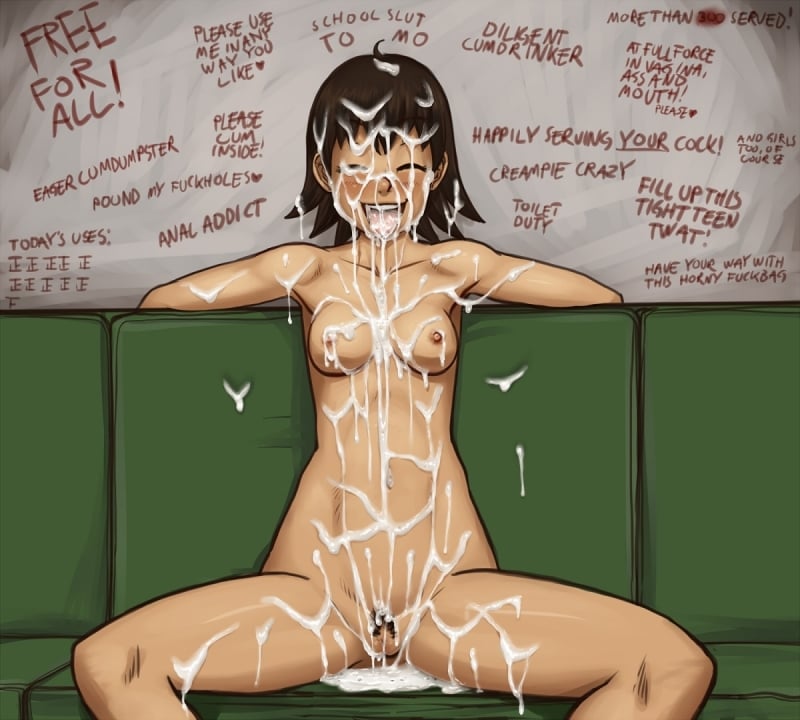 Fig.1.
Perversion
Thus, hentai, an abbreviation of hentai seiyoku (変態性欲, "sexual perversion"), is used to describe any sexual acts or motives that are not considered as normal by society. The use of the term "hentai", that means "metamorphosis", "transformation", "perversion" or "abnormality", to describe erotic or sexual manga and anime is therefore not a Japanese creation, but rather of English origin.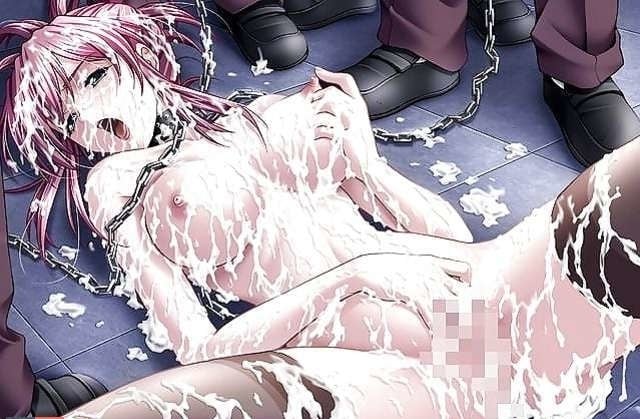 Fig.2.
Prohibited For 18
In Japanese, "hentai" can refer to extreme, "abnormal" or "perverse" sexual content, but it is not a broad classification. For the Japanese, both manga and hentai anime are a subcategory of a category of ero manga and anime, while in English the term refers to an erotic genre as a whole. In Japan, Japanese pornographic works are marked as 18-kin (18禁, "prohibited for 18"), meaning "prohibited for those under 18", and seijin manga (成人漫画, "adult manga"). In addition to these terms, ero anime (エロアニメ), ero manga (エロ漫画), and English AV (for "adult video") are also used to classify pornographic works.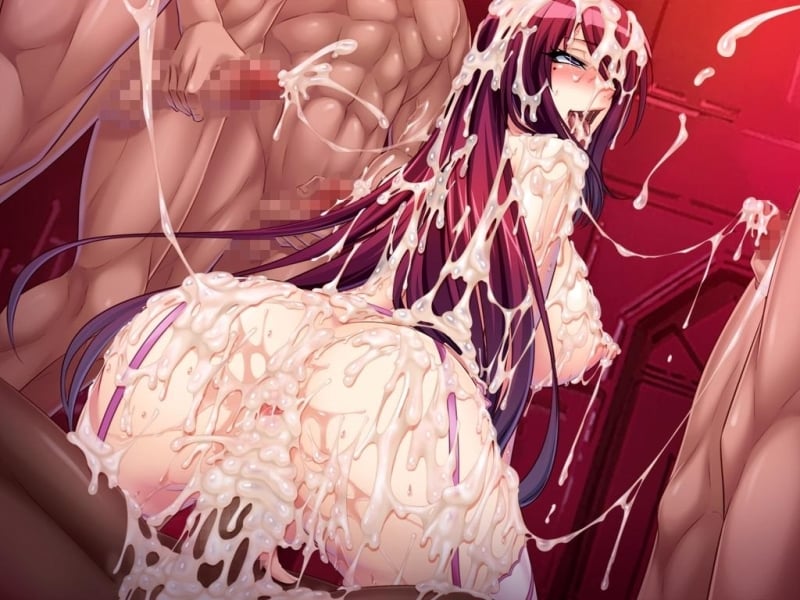 Fig.3.
Erogekiga
Since the 1940s, adult themes involving sex have been explored in manga as well as in Garo Magazine. But only in 1973, the magazine Manga Bestseller (later known as Manga Erotopia ), began to publish narratives with explicit sex, known as erogekiga, becoming the first magazine to publish what today the West defines as hentai. Others who have also published erogekiga are Erogenica (1975), and Alice (1977). By 1978, nearly a hundred magazines in Japan were publishing ero gekiga narratives.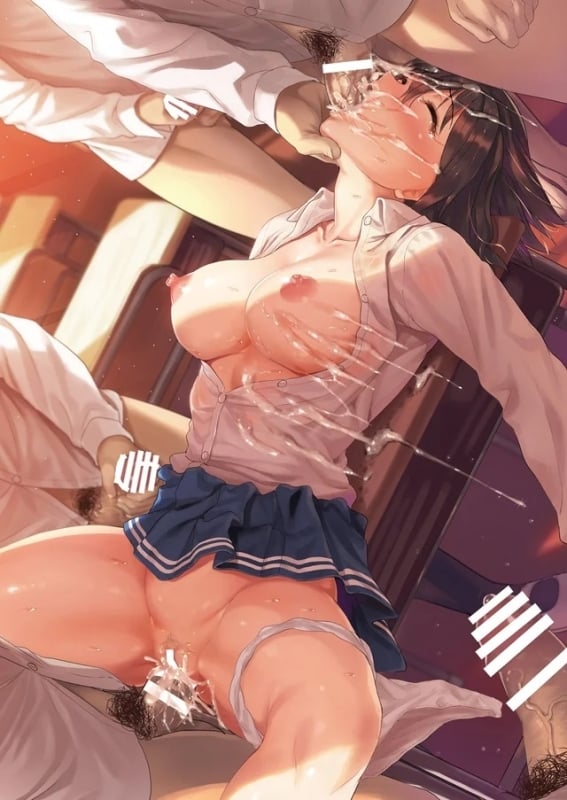 Fig.4.
Seized By the Police
As for anime, the first pornographic work was Suzumi-bune, created in 1932 by Hakusan Kimura. It is a two-reel film that was eventually seized by the police and was never seen by the public. Tokyo Police donated what's left of the film to National Film. Most hentai have similar characteristics, but with variations in the style of drawing. The characters are usually young and even if they are not, it is common for them to be represented with a younger appearance due to the absence of pubic hair.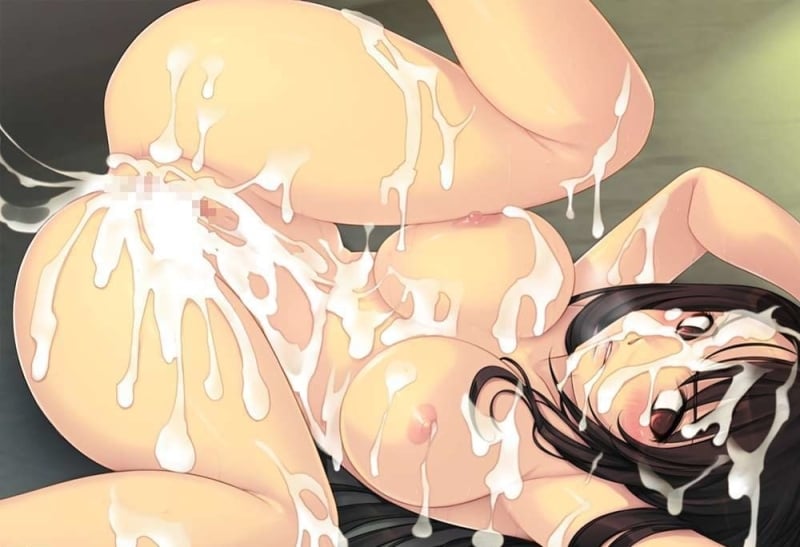 Fig.5.
Bukkake
The portrayal of typical Japanese fetishes is also frequent, such as bukkake, (Fig.1 to 6) a type of group sex that consists of a person "receiving" the ejaculation of several men, and characters with animal body parts, such as cats, known as nekomimi. According to the theme of relationships portrayed in the work, hentai is categorized into several subgenres. Each fan may have a favorite sub-genre, and some types of hentai may be perceived as more explicit than others. Traditional hentai is heterosexual, but there are also classifications for homosexual versions, such as yuri for relationships between women and yaoi for relationships between men.
Based on these statements, we will present some terms that refer to sexual practices in hentai.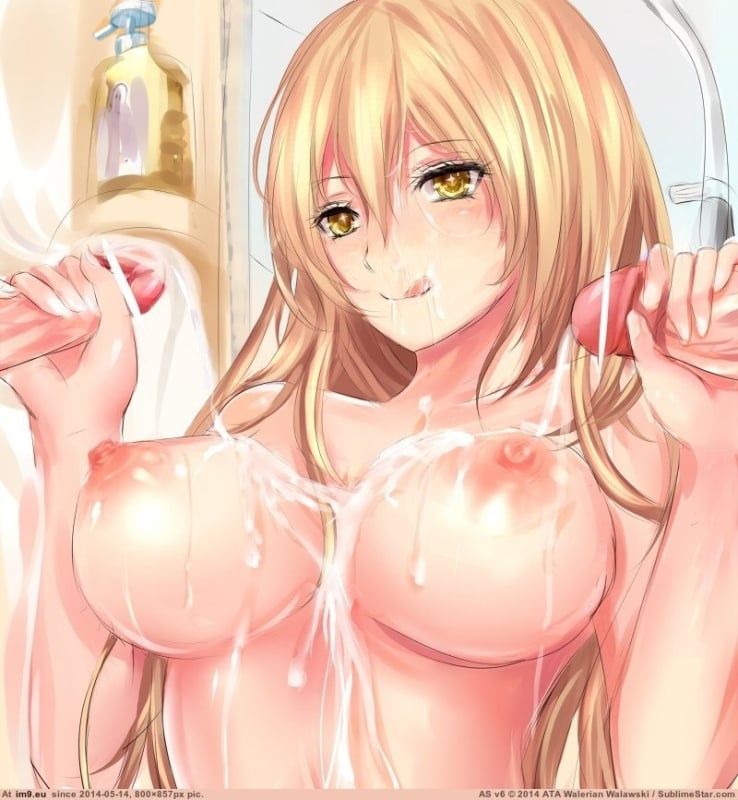 Fig..6.
1. Ahegao (アヘ顔)
Ahegao is a style of facial expression found primarily in works of Japanese erotica such as eromanga, eroge, and hentai anime (Fig.7 to 10). It is a representation of the partner's moment of climax (tkigao). Although there is still no formal definition of this term, many people recognize three distinct features: the whites of the eyes are visible or are about to become visible, the mouth is open with the tongue sticking out, and the presence of bodily fluids such as saliva, mucus, and sweat. These three conditions are considered the main components of ahegao .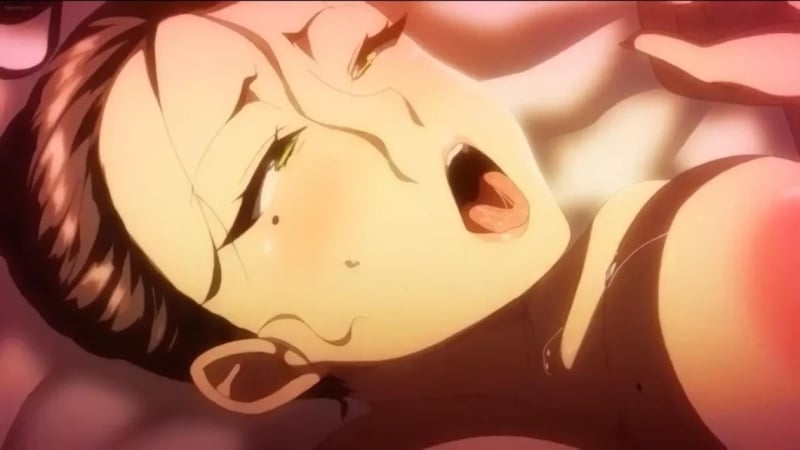 Fig. 7.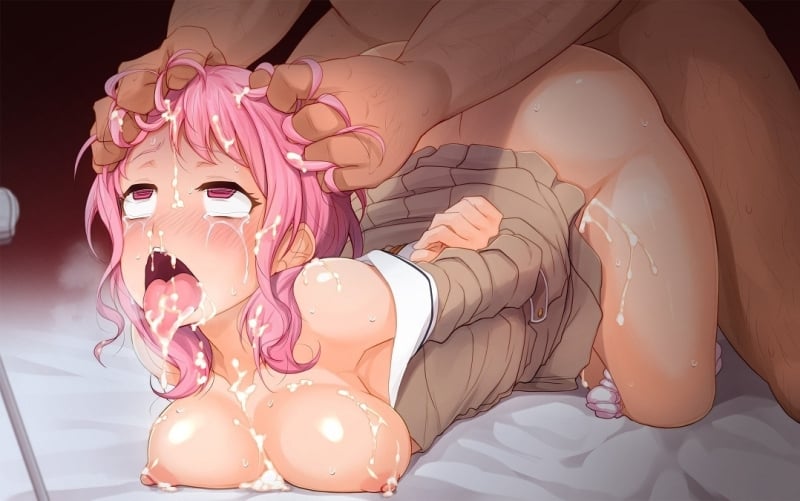 Fig..8.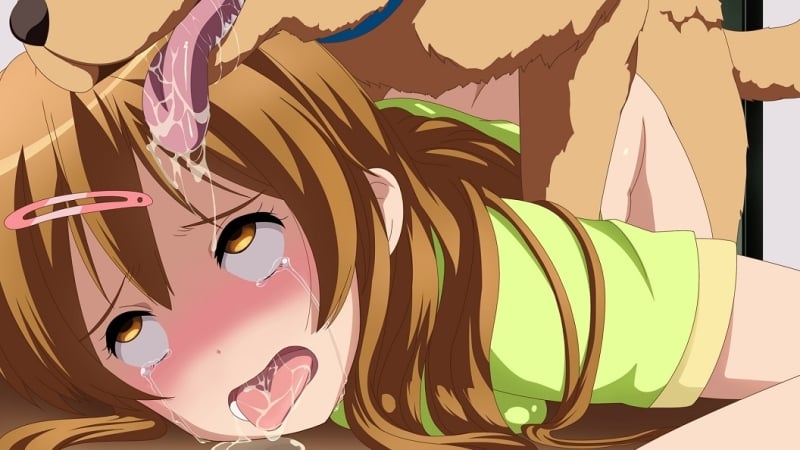 Fig..9.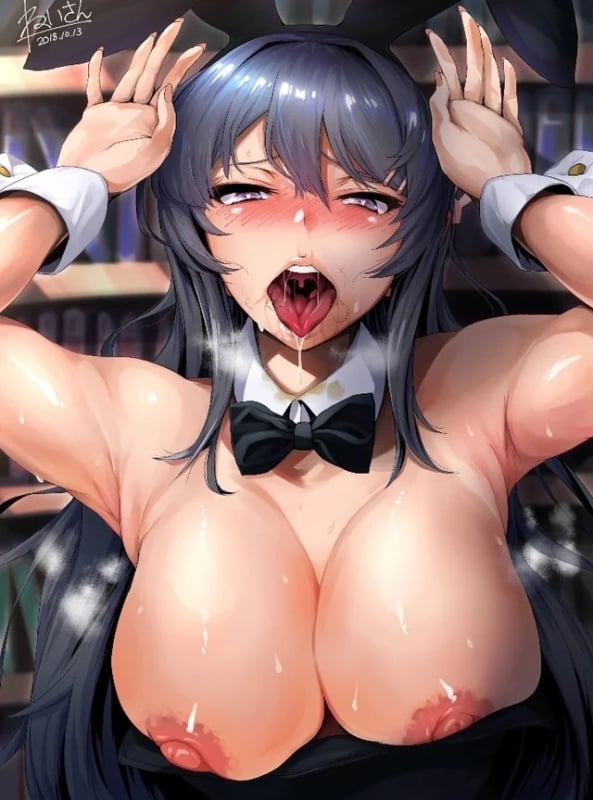 Fig. 10.
2. Ashikoki (足扱き) see also shigoku (扱く)
Ashikoki is the Japanese term for foot masturbation. Ashikoki consists of stimulating the sexual organ by rubbing it on a person's feet until reaching orgasm (Fig. 11 and 12). Ashikoki is also considered as a complement to Podolatry .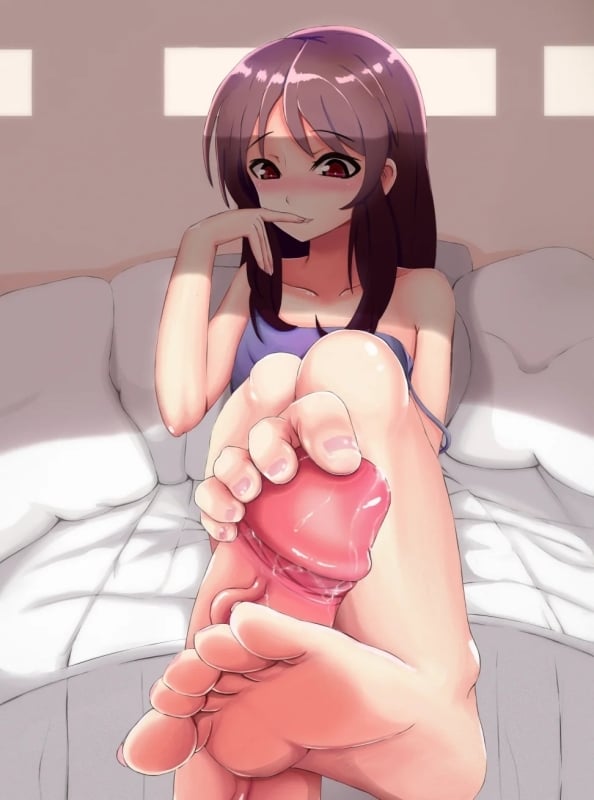 Fig.11.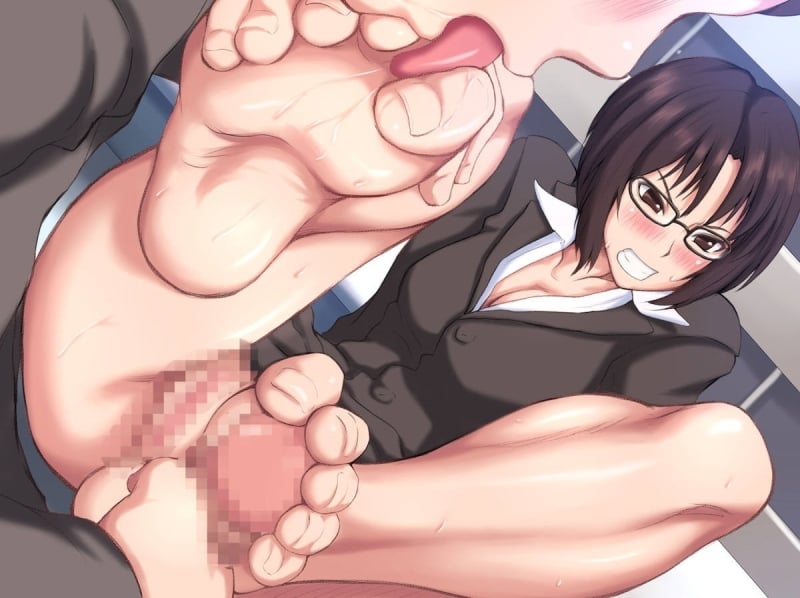 Fig..12.
3. Bakunyu (爆乳)
Bakunyū is a pornographic media genre centered on the depiction of women with large breasts (Fig.13 to 15). The word literally translates to "exploding breasts". Baku, 爆, literally means an explosion of some kind. Nyu, (乳), refers to milk. The two words together mean giant breasts. It is a genre of Japanese pornography that emphasizes women with large breasts. Bakunyū is one of hundreds of genres within the hentai anime and manga genre.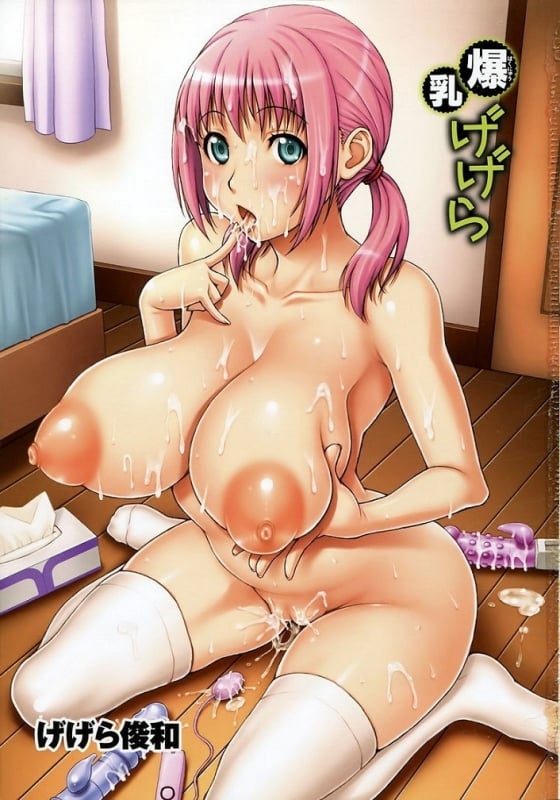 Fig.13.
Bakunyū is defined as women who are depicted with breasts so large that they look as if they are about to explode. They can be defined as breasts that are between sizes Large 75 and Medium 70.
In anime, manga and games there is almost always one character or another who has unreal breasts. Most often these characters appear in Hentai. In other animations that are not hentai, there are also characters with big breasts.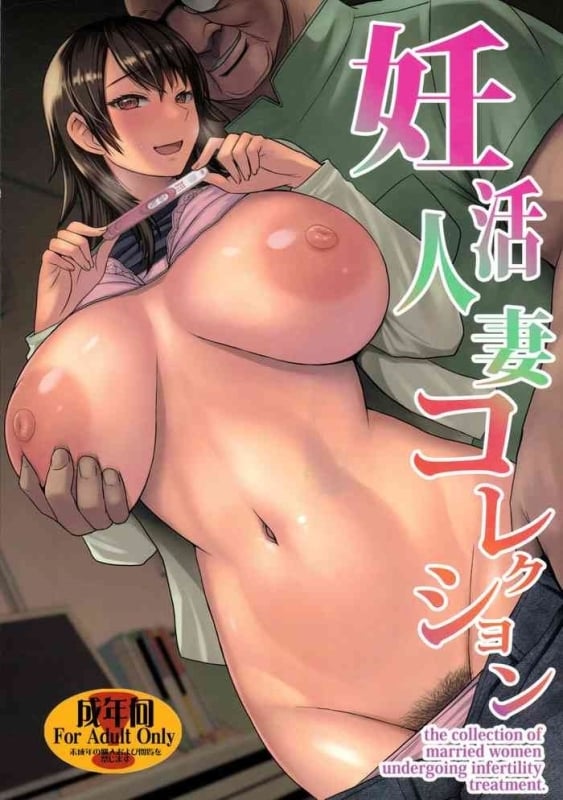 Fig.14.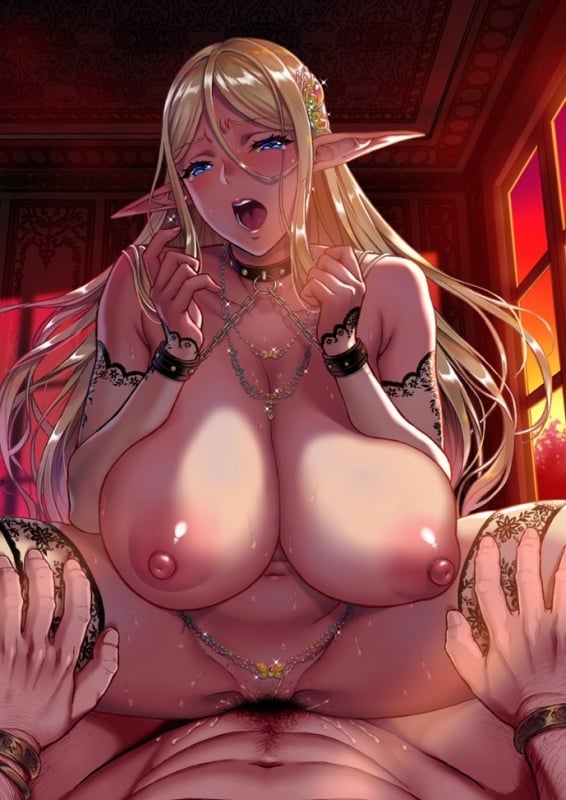 Fig.15.
Become a Premium member so that you can read the complete article with the explanation of two additional terms referring to sexual practices in hentai and more than twice as much images featuring .among many other things, explicit scenes of breast stimulation to the penis and semen consumption.
In the near future this "hentai guide" will be expanded with two subsequent articles!
Click HERE for part 2 of this hentai guide or HERE for the semen-abundant universe of the hentai artist Calm
What do you think about hentai art?  Leave your reaction in the comment box below...!!