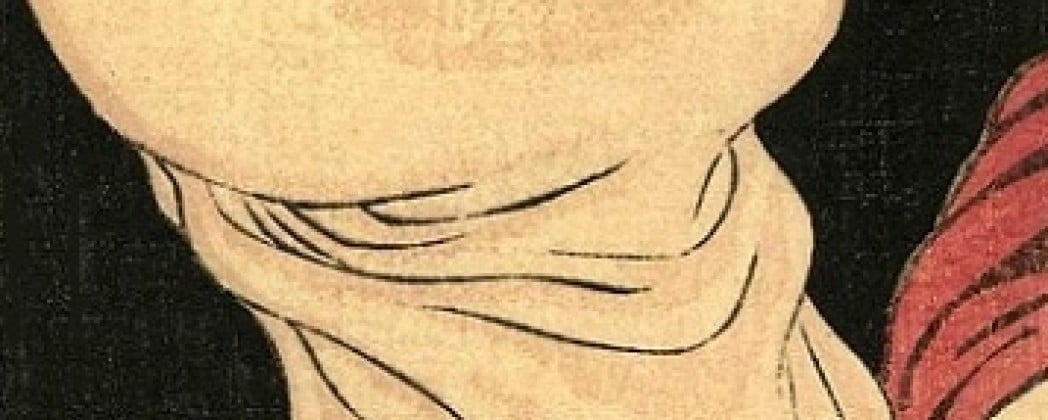 Graphic Penis Close Up Designs in Shunga
The over-sizing of the organs is a feature of shunga, but they are not depicted as universally large. More realistically sized ones appear, mostly on younger people or on the very old. Shunga provokes the adult male's imagination. He wishes to conceive himself larger than an adolescent to compensate his lesser potency and vitality and also still safely distanced from feebleness.
Buttocks
Actually, there is little known about the deification of penis size by Edo-era women or men. The latter also never seem to have mentioned it as a source of pride. Young boys were 'chosen' on the basis of their 'chrysanthemum seat (buttocks)', not their penis.
Unrealistic Dimensions
One of the theories regarding the large size of the genitals and their unrealistic dimensions is that they match the size of the heads, giving them an equal status. Another one is that every detail of the genitals can be well studied when magnified to such a degree. However, this is more a clever device intended to focus the viewer's attention on the genital area, the main point of interest.
Extreme Close-Up
More importantly, shunga (and therefore also the exaggeration of the genitals) must be seen as symbolizing the fantasy of the artist. Every now and then, artists allowed their imaginations to go beserk, and therefore there are a few prints that depict the genitals in extreme close-up.
Some of these examples can be seen below…
More genital close designs can be discovered HERE…!!!
In our gallery shop you can check out some rare original shunga portraying penis and vagina close-ups for sale…!!