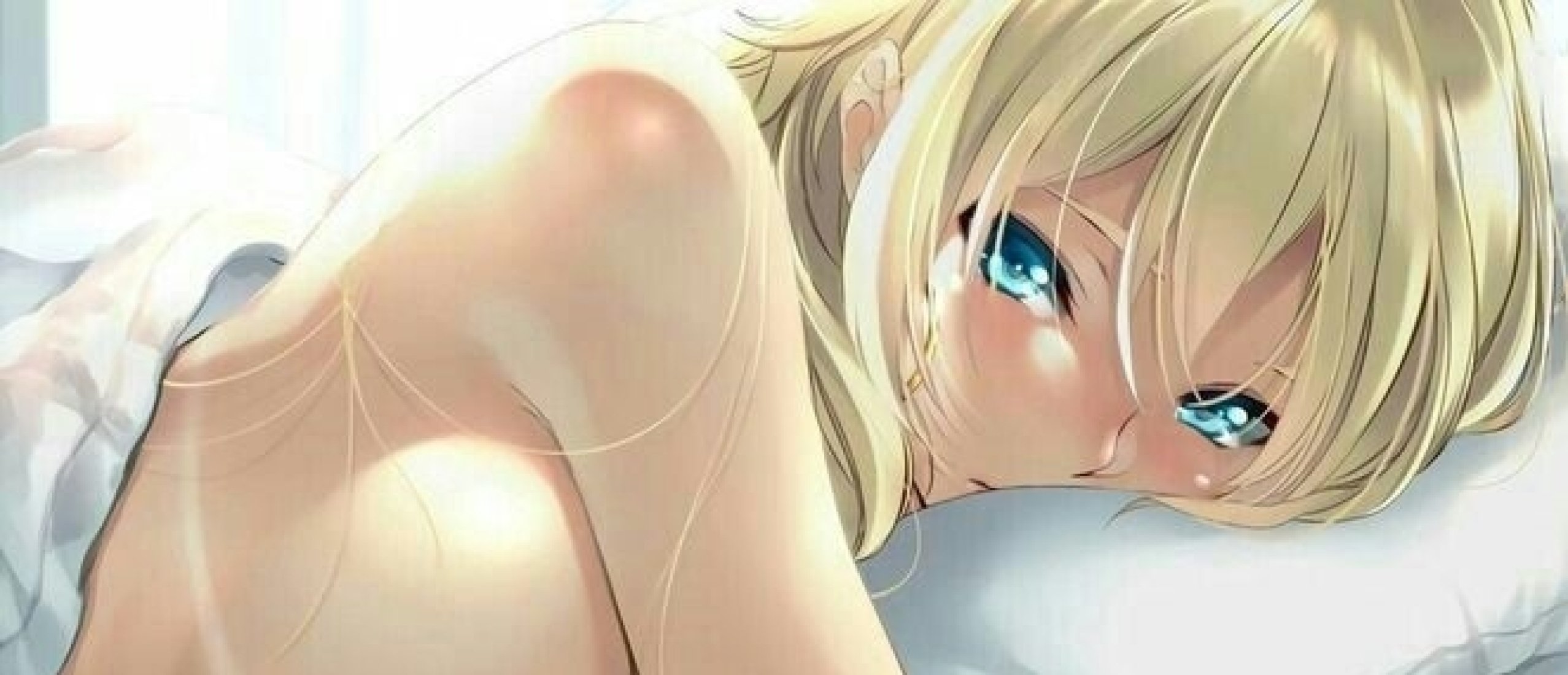 A Small Illustrated Guide To the Perverse Hentai Universe (Vol.2)
The manga, like its television counterpart the anime, has a diversity of themes that are rarely addressed in the West. It is possible to find anime and manga that cover subjects such as high school life, sports, romance, mystery, terror, and adventures in other worlds, with a variety and complexity of characters that are increasingly rare in the West. If the predominant subject in hentai is sex, the approach to it is as broad as the number of subjects represented in manga and anime.
Otakus
Different from Western artists who become more and more hostages of political correctness to the point of self-censorship, Japanese artists are not afraid to explore aspects related to sex that could be controversial for us, since for them manga and anime hentai are works of fiction whose appeal to most otakus * is to be exactly something whose links with reality are very distant. Based on this diversity, we continue to present the most important terms related to hentai.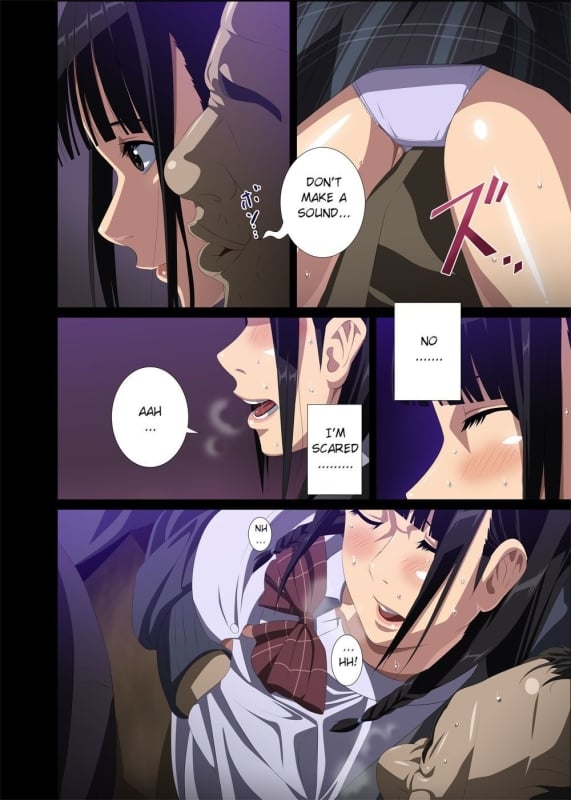 Fig.1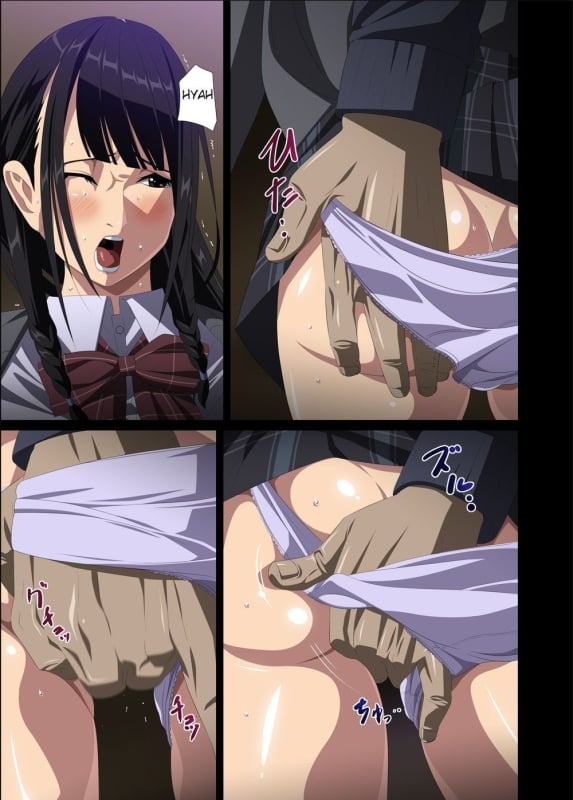 Fig.2.
4. Chikan (ちかん).
The term "Chikan" is used in Japan to refer to public sexual harassment (Fig.1 to 5), particularly on crowded trains. In Japan, men who molest women in public are called Chikan. Cases in which men molest women in public places are not rare, and this practice is explored in adult manga and anime. Generally, the stories feature high school girls being humped by men, which lead to graphic sex scenes involving gang bang, double penetration and oral sex. Although the subway is the most common place to practice Chikan, there are other public environments such as buses, cars, and parks.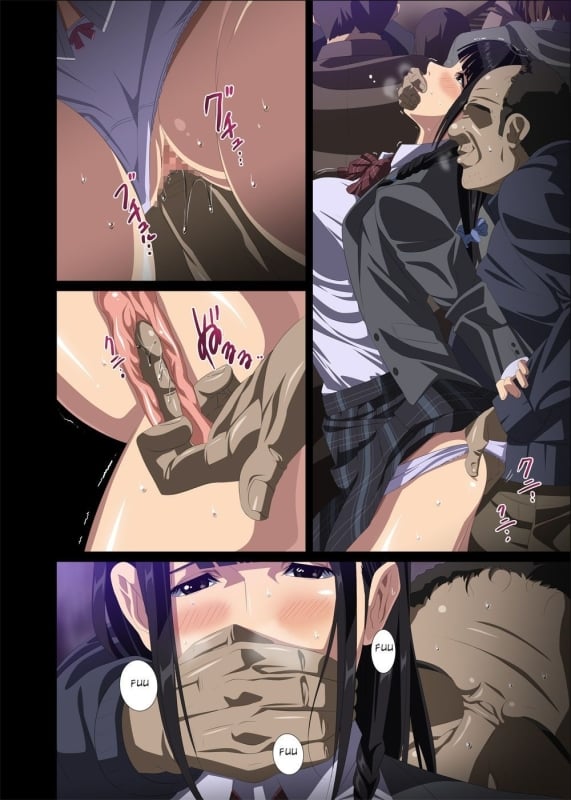 Fig.3.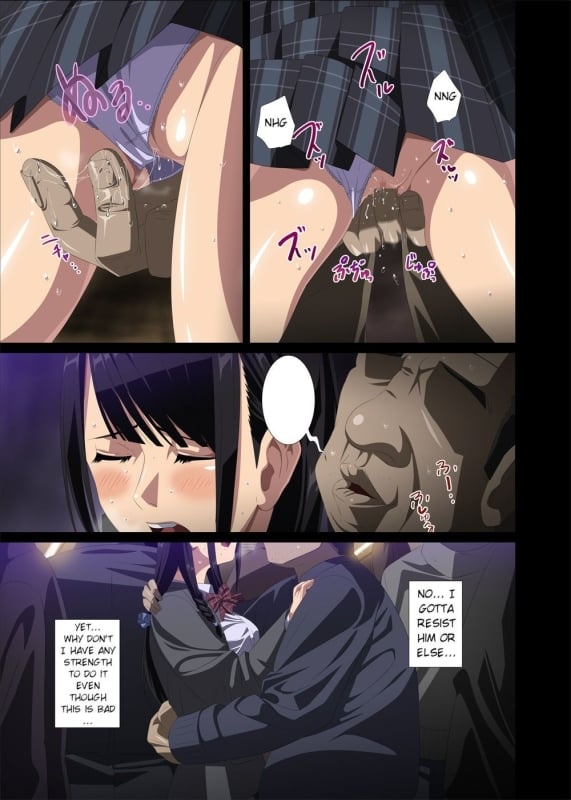 Fig.4.
Chikan Reverse
There is also the "Chikan Reverse", in which men are groped by women, but this genre is less common. Sadly, sexual harassment continues to take place on the Tokyo subway, and around two-thirds of female passengers in their 20s and 30s have been victims. To try to combat this practice, there are warning signs in all stations and women-only carriages during peak hours. In some motels and brothels, there are themed suites with the appearance of a subway car intended for the practice of chikan as a sexual fantasy.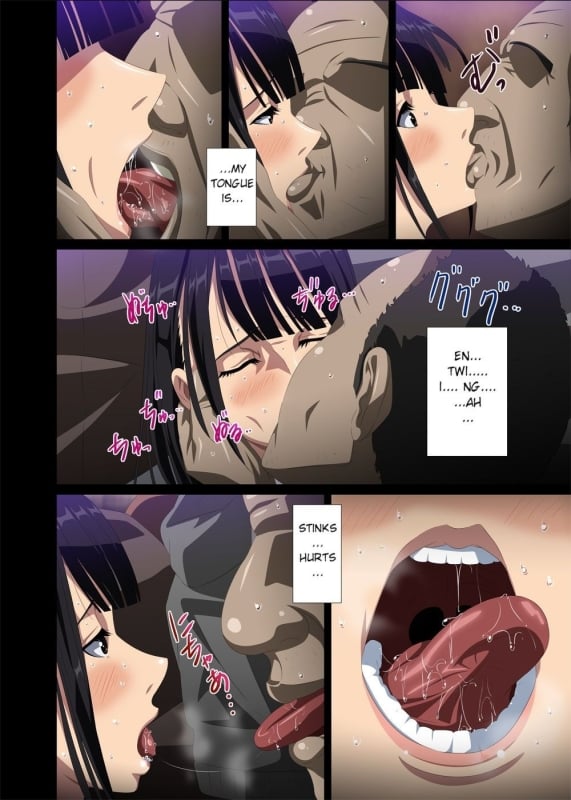 Fig.5.
5. Dark skin
Dark skin is a genre of manga and anime aimed at depicting characters (Fig.6 to 8), usually women, with dark or brown skin. Although the Japanese population has a varied skin color spectrum, ranging from white to dark, it is uncommon in the country to see people with dark skin. In addition to being represented in hentai, dark-skinned characters also appear in manga and anime that are not erotic. In hentai, we will usually find white-haired dark elves in sex-filled stories.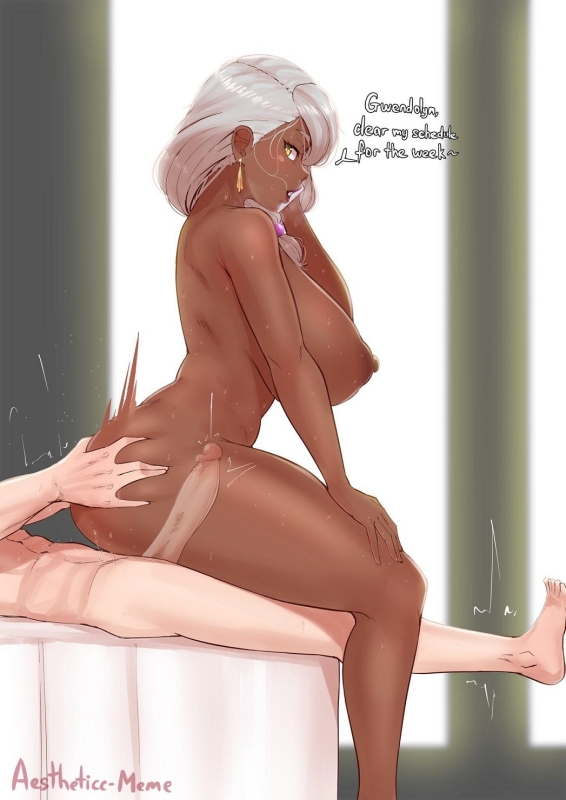 Fig.6.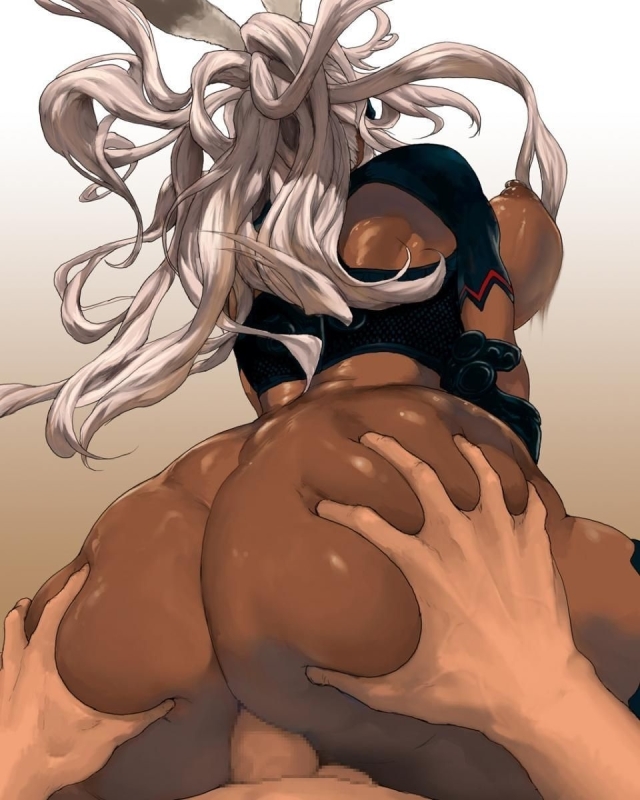 Fig.7.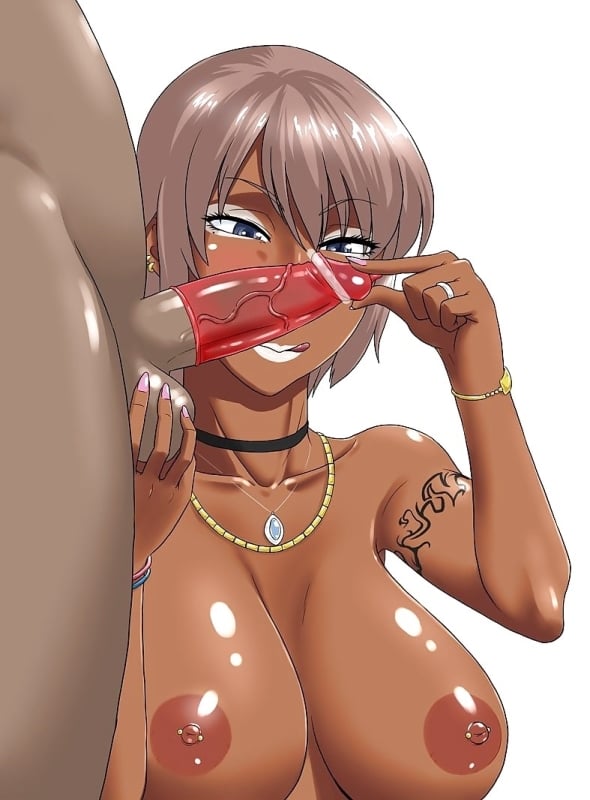 Fig.8.
6. Ecchi (エッチ)
Ecchi or Etchi is a Japanese term that refers to content that displays a lot of sensuality or sexual innuendo, and is mainly associated with anime, manga, and games (Fig.9 to 11). In Japan, oiroke manga (お色気漫画) is used to describe manga with very light or playful erotic content, as found in shonen manga, while in western countries, ecchi is the equivalent term. If hentai is the term used for works that feature explicit or censored sex, ecchi is considered a softcore version. Although the origin of the word is unclear, it may be an acronym for the word hentai in Japanese, as the letter H sounds like "Ecchi". Ecchi anime are generally censored, but some are not, as long as there is no explicit sexual relationship. Ecchi is characterized by having conversations with sexual references or misunderstandings, sexualized clothes, and nudity, almost always to generate comic effects. As examples of anime that use ecchi, we can mention: Ikkitousen, Highschool DxD, Triage X, Highschool Of The Dead, Fairy Tail, Prison School, Queen's Blade, To Love Ru, and Seikon no Qwaser.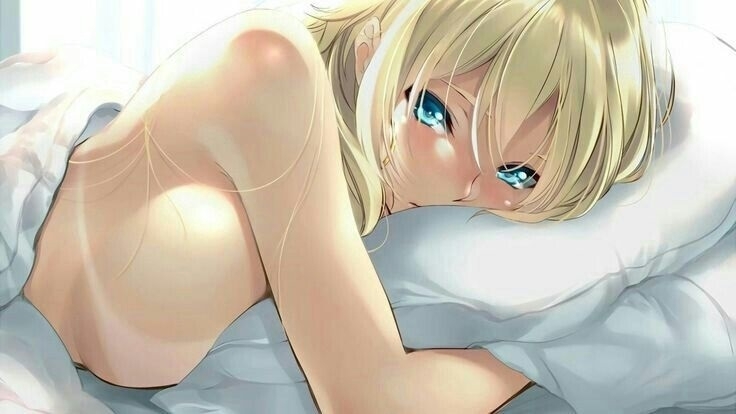 Fig.9.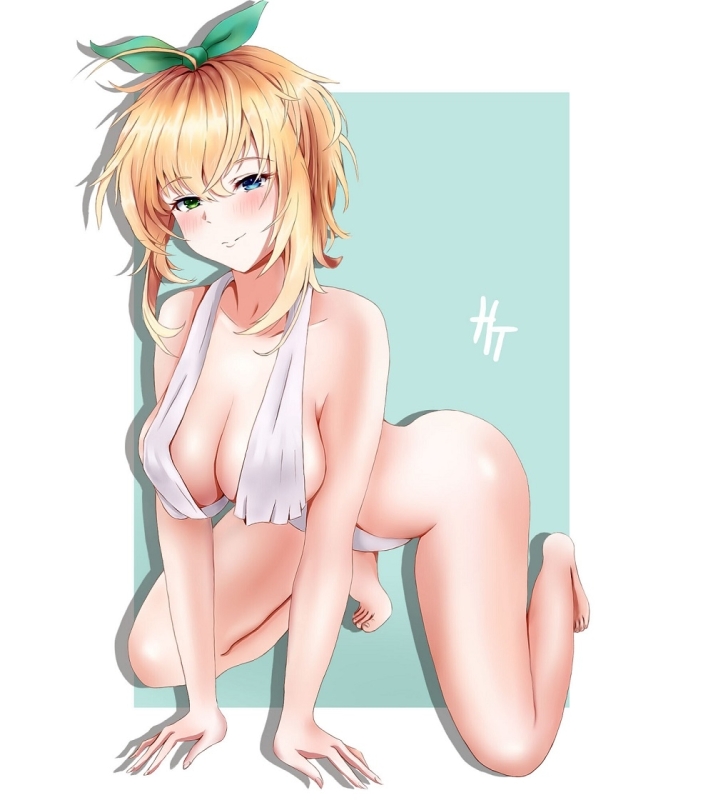 Fig.10.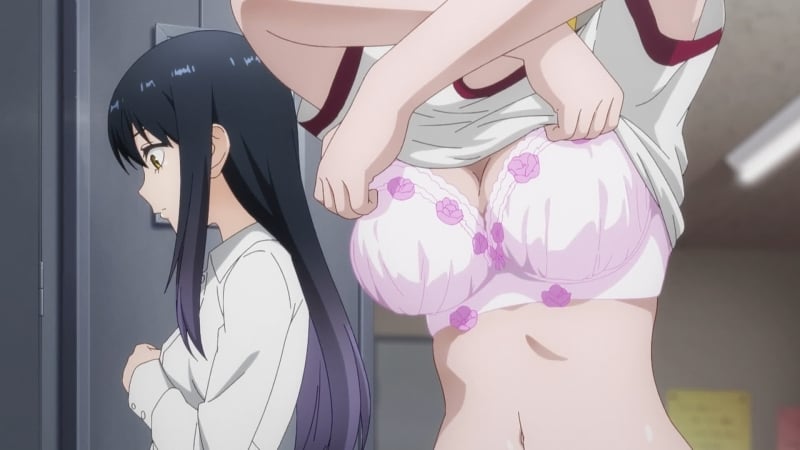 Fig.11.
In the extended Premium version you'll discover more terms related to fetishes concerning femdom and maledom, and the inclusion of  hermaphrodites, All larded with eye-catching images.
Click HERE for the third and last part of this hentai guide or HERE for a treatise on the controversial hentai comic Honey Room that got the artist Beauty Hair arrested
*Otakus: Some feel that otaku (or otakus) carries the sense of "reclusive and potentially dangerous," while others think it could mean "mostly harmless and quirky."