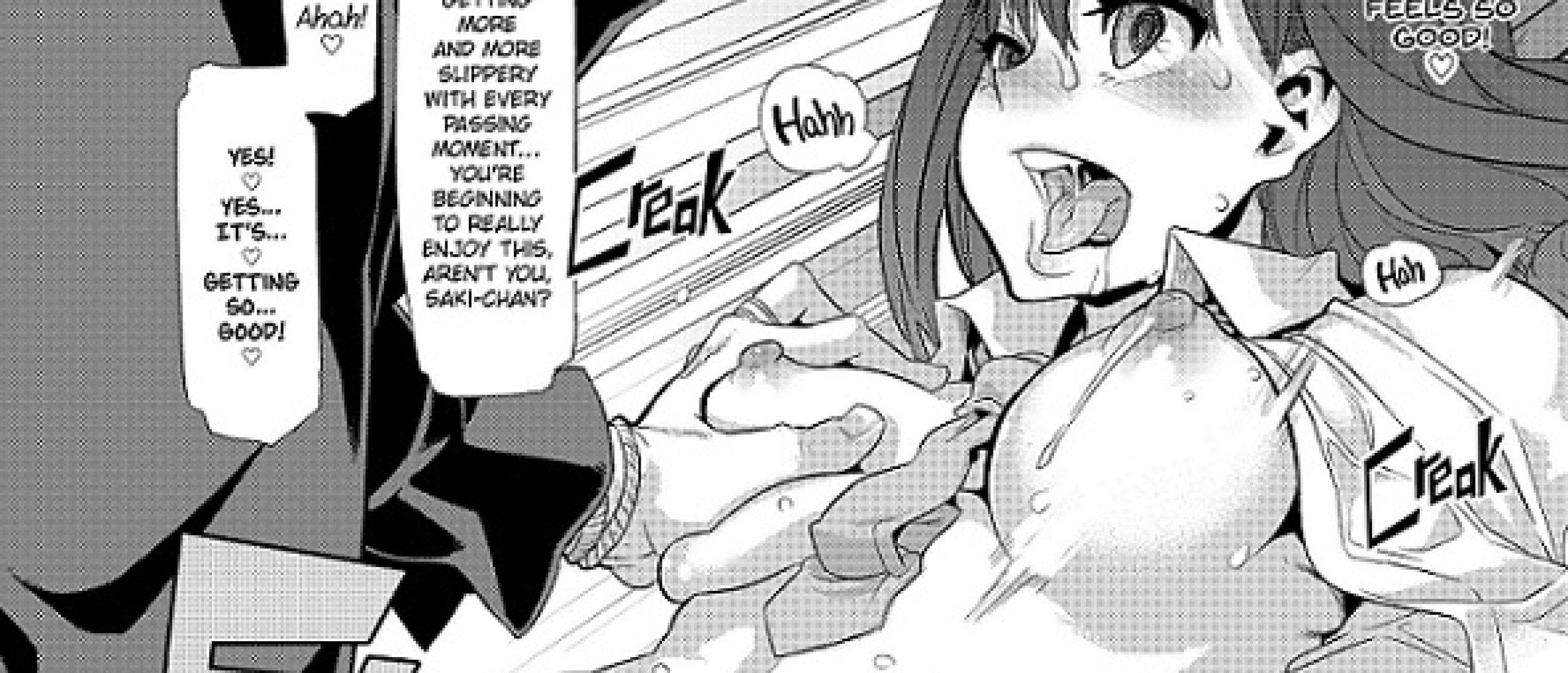 A World of Innocence: The Bitter Sex of Metamorphosis, By Shindo L.
Metamorphosis (変身, Henshin) is a hentai drawn and written by Shindo L. Published between 2013 and 2016 by Comic X-Eros in Japan, it had the volumes collected in tankōbon format in 2016 and translated into English that same year. The hentai deals with the transformation of a high school girl named Yoshida Saki into a voluptuous, sex-hungry, drug-addicted woman. At the beginning of the manga, we are introduced to Yoshida Saki, during her middle school initiation. In a few pages, we discover that she is a shy girl, without any friends, who isolates herself from her classmates, because she thinks she is inferior to them.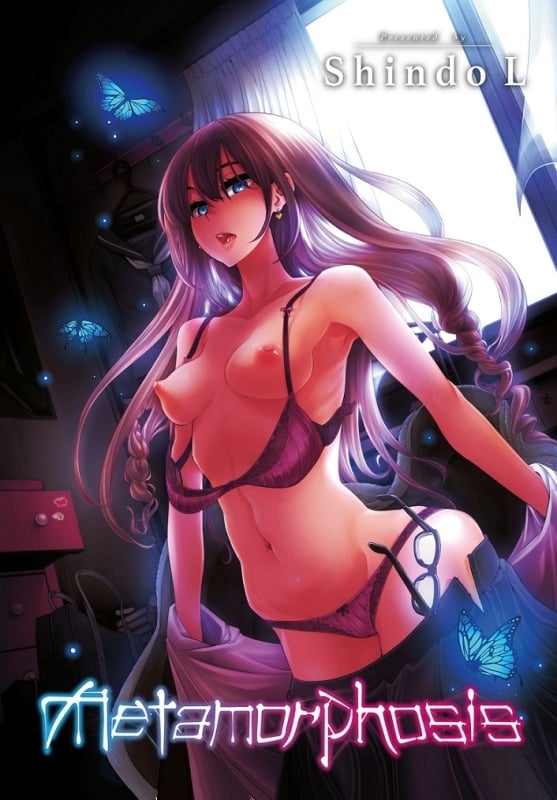 Fig.1.  Cover of the English version of Metamorphosis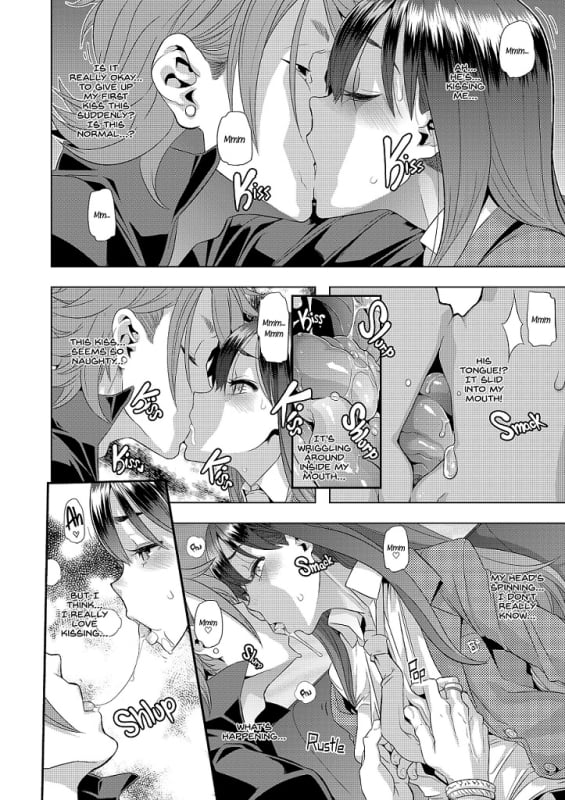 Fig.2.
Metamorphosis Has Started
The metamorphosis begins when she decides to change her appearance with the help of her mother, whom she asks to teach her how to apply makeup. The transformation takes effect, because, on the first day of school, Saki manages to make friends. On her way home, she meets a young man named Hayato, who convinces her to join him at karaoke. Taking advantage of Saki's naivety, Hayato drugs her and has sex with her.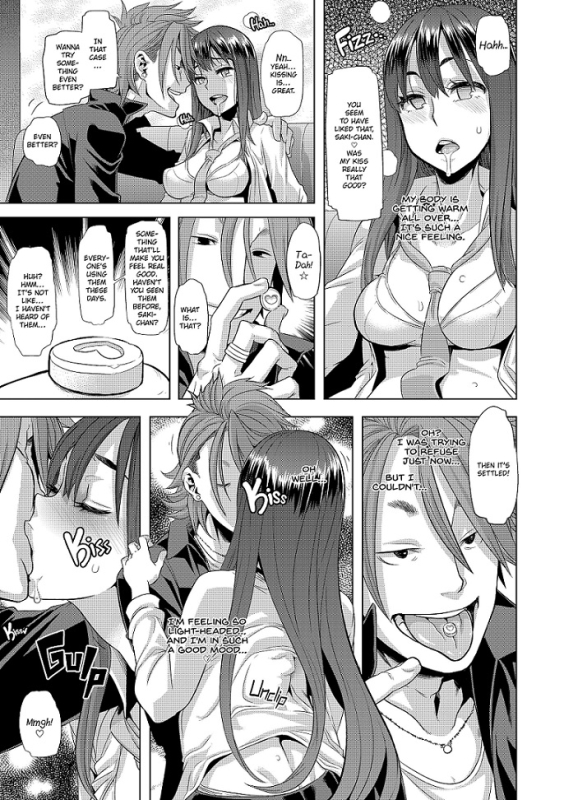 Fig.3.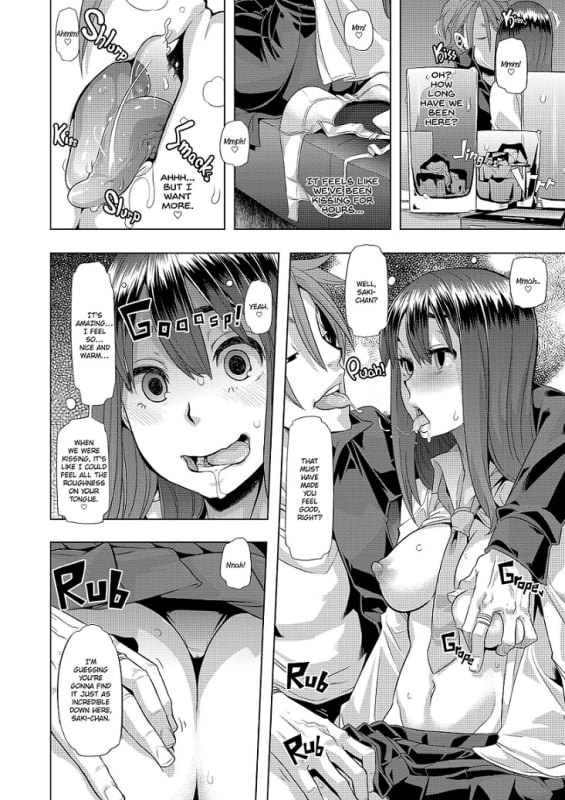 Fig.4.
Beauty Pattern
Over time, Hayato becomes Saki's pimp, with whom she believes to be in a serious relationship. To maintain her beauty standards, Saki starts dating men for money. She is seen with Kumaga, an older man who takes her to a hotel, by her classmates, who blackmail her in exchange for sex. Drunk after being fired, Saki's father rapes her. Her mother finds out, but sees it from her husband's perspective. Saki then takes a beating from her mother and runs away from home.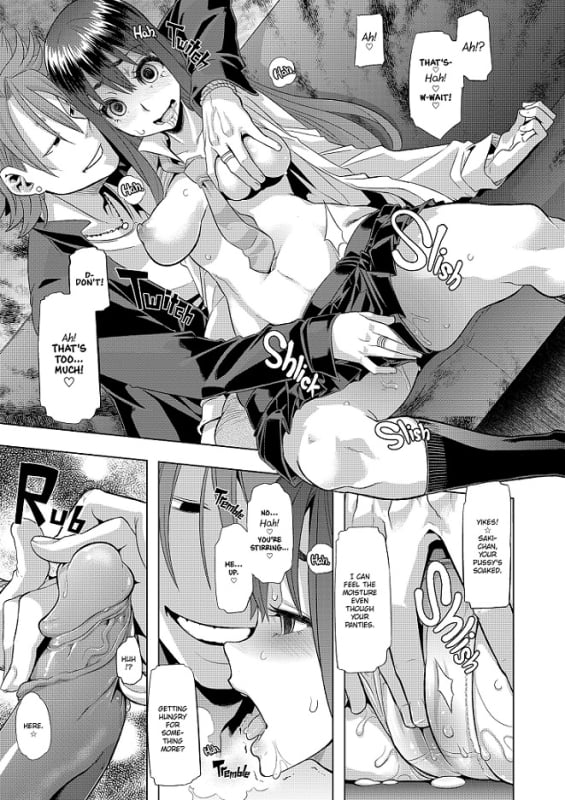 Fig.5.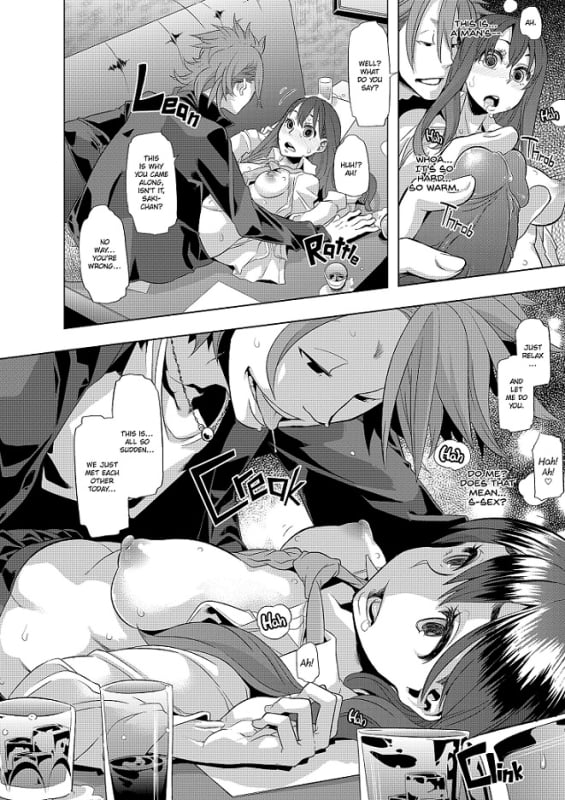 Fig.6.
Prostitution
Saki moves in with Hayato and discovers that he owes eight million yen in debt to a bar owner who sells heroin. She decides to help him pay off the debt by prostituting herself. During one of her sexual encounters, she becomes pregnant. Hayato forces her to have an abortion. Mr. Obata, to who Hayato owes money, administers Saki heroin, to make her more compliant, when he and the bar workers sexually assault her. Saki has the money, which she collected to pay off Hayato's debts, stolen. She tells what happened to her boyfriend, who does not accept the misfortune and throws her out of the house.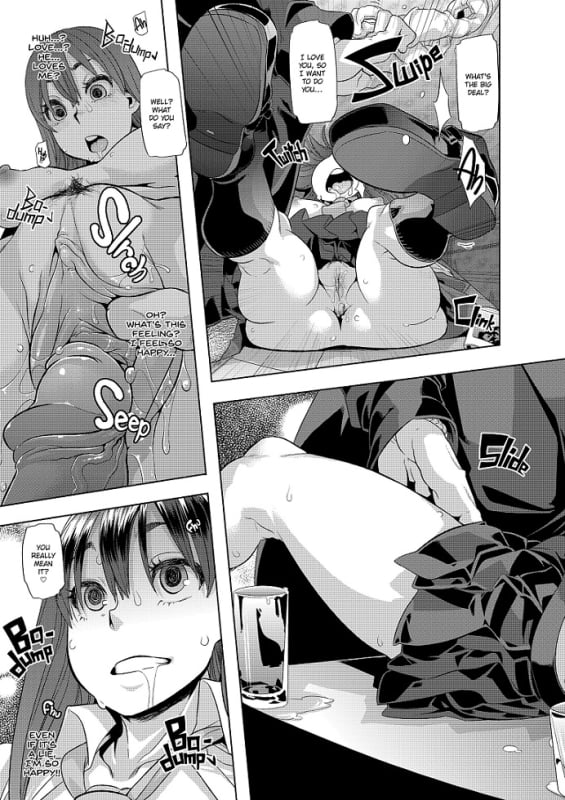 Fig.7.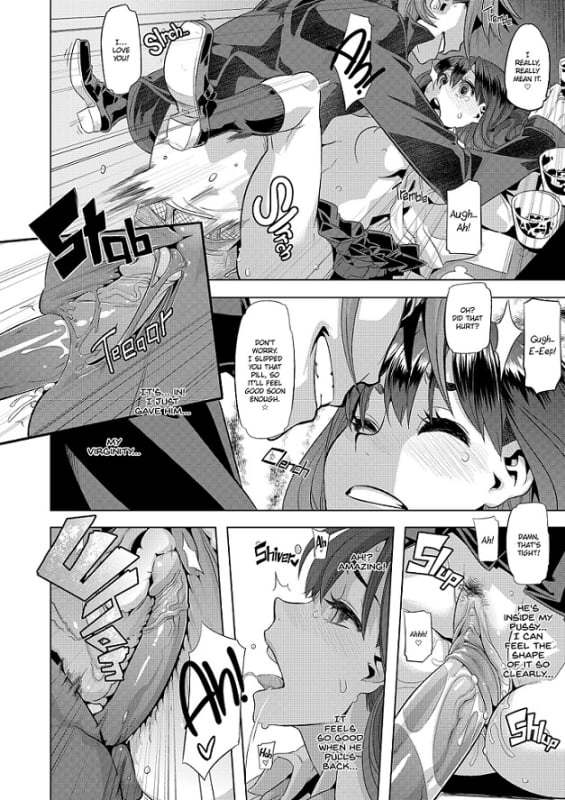 Fig.8.
Abortion and Death
With nowhere to live, Saki is raped by a group of beggars and discovers that she is pregnant again. She decides to keep the pregnancy and continue in prostitution to save money and comfort her future child. However, as she retrieves the money she had stashed away from a public locker, she is mobbed and beaten in various ways by her former classmates. Wounded, with no one else to turn to, Saki drags herself to a bathroom, where she injects herself with a lethal dose of heroin. During the overdose, she gets a glimpse of what her future could be, should she have the chance to carry her pregnancy to term. The last image in the manga is Saki's glasses on the filthy bathroom floor.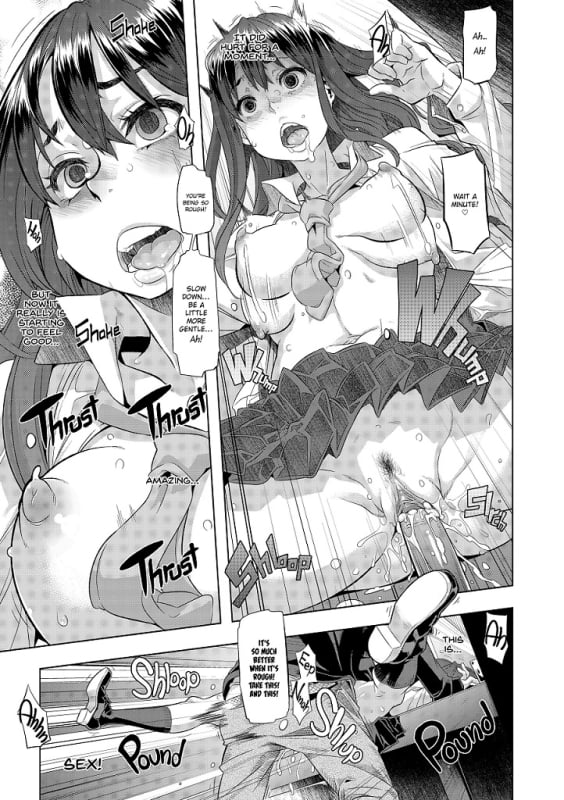 Fig.9.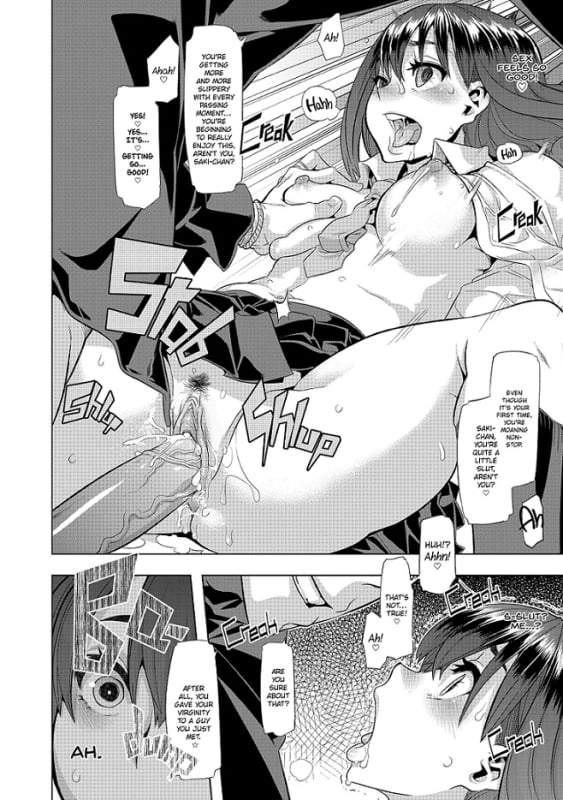 Fig.10.
Artistic Background
In Art History, Saki's trajectory recalls A Harlot's Progress, a series of six paintings (1731, now destroyed) and engravings (1732) by the English artist William Hogarth. The paintings show the story of a young woman, M. (Moll or Mary) Hackabout, who arrives in London from the country and becomes a prostitute. Another reference is cited by the creator of the manga, Shindo L., who, in an interview, compares the manga to the film Requiem For a Dream by Darren Aronofsky. Both the series by Hogarth and the film by Aronofsky send a moral message through the tragedy that involves their characters. Perhaps it is this moral aspect that sets Metamorphosis apart from other hentai, as the sex scenes in the manga are not gratuitous, but adjusted to the pace of Saki's transformation and the nightmare she inevitably heads into.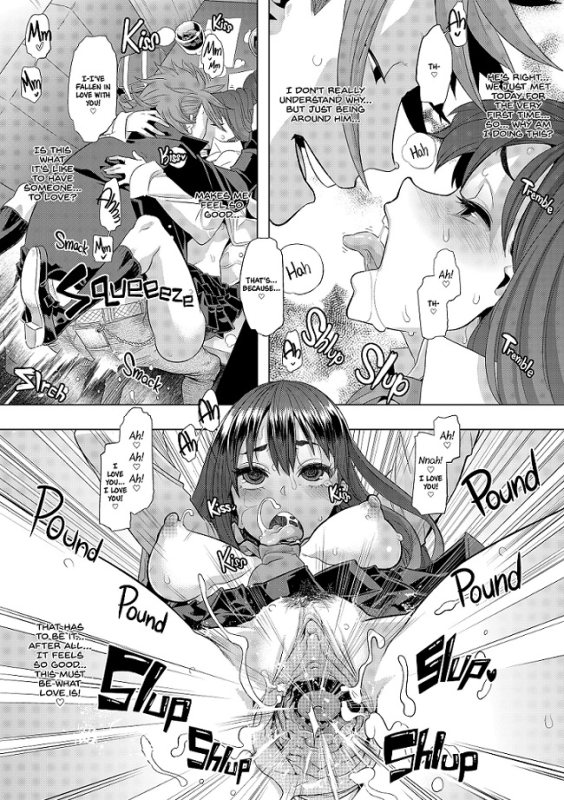 Fig.11.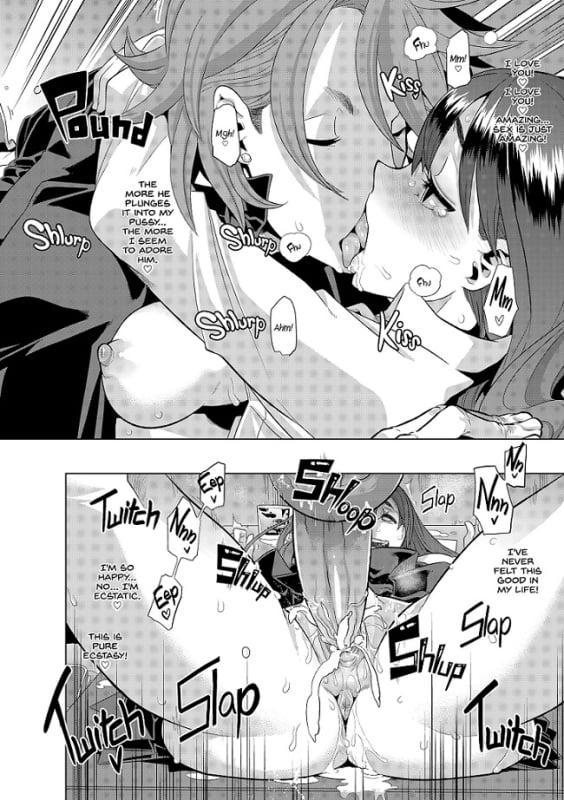 Fig.12.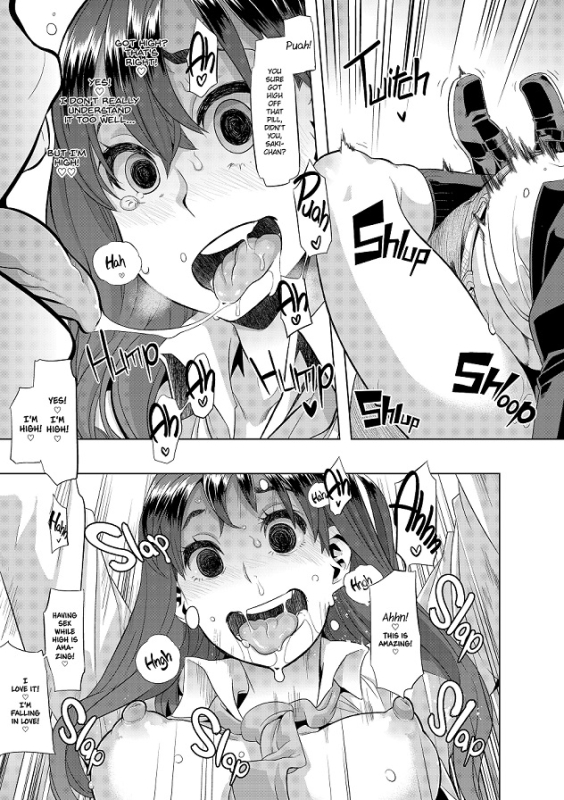 Fig.13.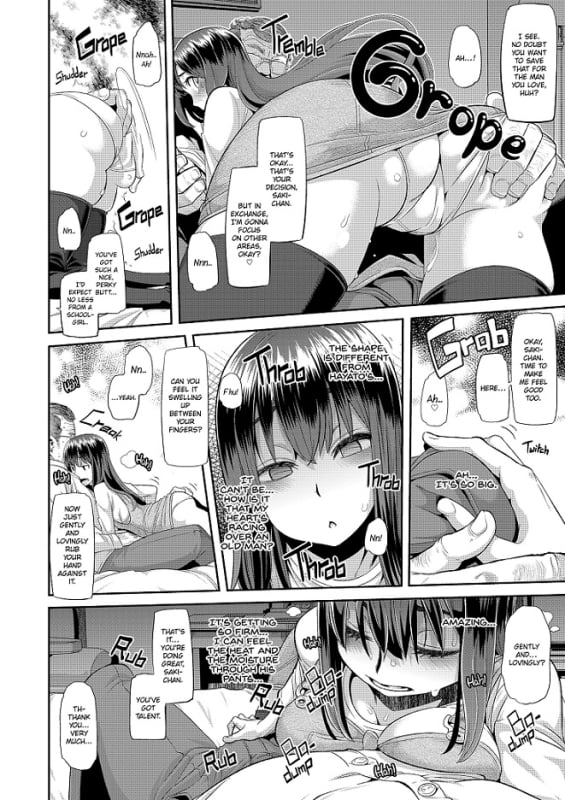 Fig.14.
Curious about what happens next? In Premium more insights about the moral of the story behind Metamorphosis and also including much more of Saki's depraved encounters....
Click HERE for the sex and satire in the Kaifuku Jutsushi No Yarinaoshi anime
Let us know your thoughts on Metamorphosis in the comment box below...!!