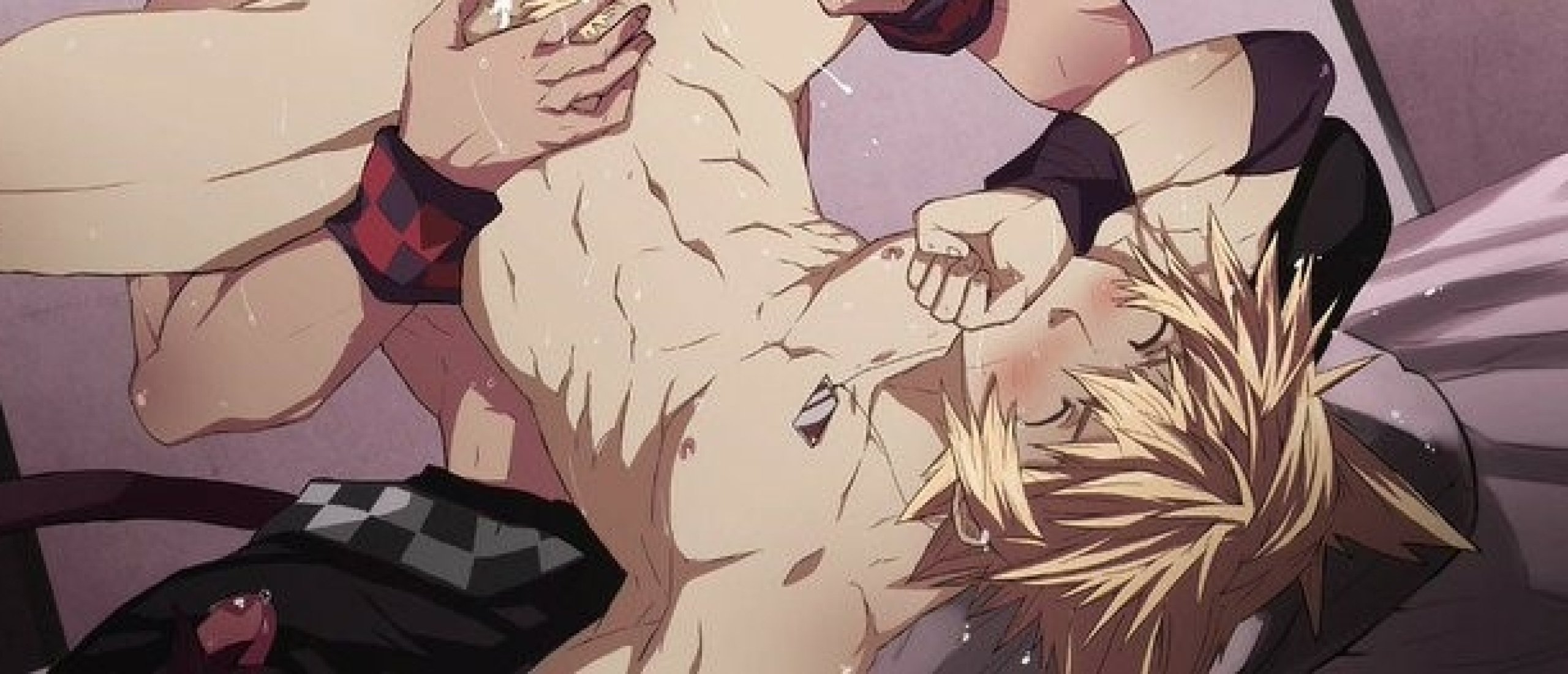 A Small Illustrated Guide To the Perverse Hentai Universe (Vol.7)
Yaoi, also known as Boys' Love, shōnen-ai (少年愛), tanbi (耽美) and june (ジュネ, [d͡ʑu͍ ne]), is a genre that focuses on depicting sex relationships between male characters. It is usually created by women and aimed at a female audience, but it can attract a male audience and even be produced by male creators. This genre encompasses manga, anime, drama CDs, novels, video games, television series, movies, and fan work. Originating in Japan, yaoi spread across the world, reaching the United States and many other western countries. The terms "Boys' Love" and "BL" are used to refer to this type of work, however yaoi is the most common term in English.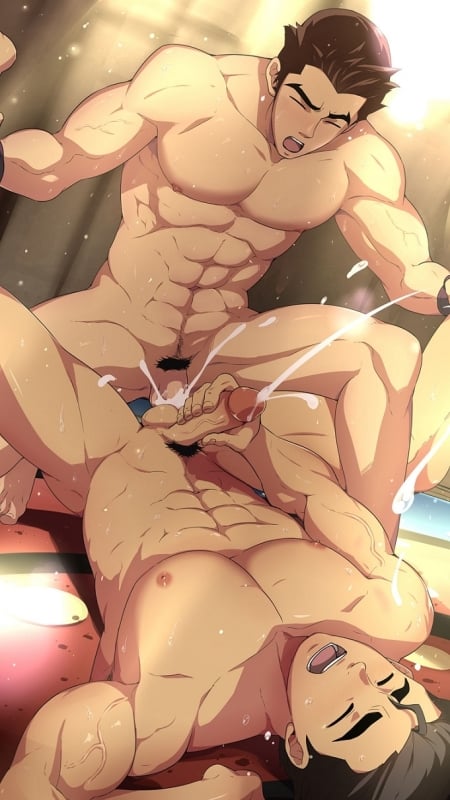 Fig.1.
Origins of Yaoi
Mori Mari was one of the first female authors to write novels whose theme was male homosexual passion (tanbi shousetsu, "aesthetic novels"). Her first novel, " A Lovers' Forest " (恋人たちの森koibito tachi no mori), published in 1961, won the Tamura Toshiko Prize. In the 1970s, The Year 24 Group (24-nen Gumi / Nijuuyonen Gumi, also called the Fabulous Year 24 Group /Hana no 24-nen Gumi or the magnificent Forty-Niners ), a group of Women Mangakas, continued to experiment with gay-themed stories. The first works of this group with this kind of approach are "Ringo no Tsumi" and " Natsu e no Tobira ", by Takemiya Keiko, and "The November Gymnasium", by Moto Hagio. When Moto Hagio was asked why she focused on homosexual men rather than women, she said it was because she felt two men were an "equal, pure union."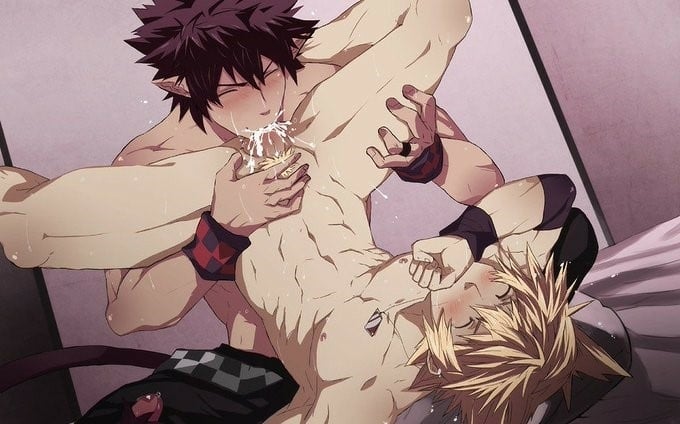 Fig.2.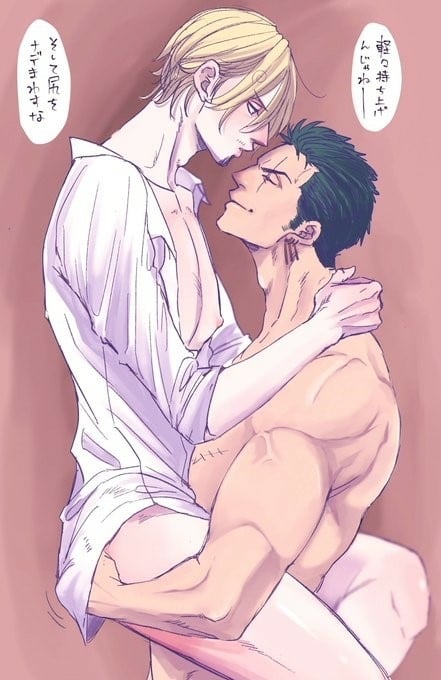 Fig.3.
No Climax, No Point, No Meaning
In the late 1970s and early 1980s, in the context of dōjinshi culture (works published by independent authors), the term "yaoi" emerged as an acronym for "yama nashi, ochi nashi, imi nashi", which can be translated as "no climax, no point, no meaning". This designation occurred, when "Loveri", by amateur mangaka Sakata Yasuko, was published in 1980, and young writers began to call her work "yaoi", as a way of characterizing it lacking in narrative and focused only on men. The term yaoi is still used to describe the amateur doujinshi genre, while commercial products with original characters are usually called BL (boys' love). Many times, these yaoi manga make parodies of manga and anime already known to the public, representing their male characters in sexual situations. According to Patrick W. Galbraith, in his book The Otaku Encyclopedia:
Most often yaoi take characters from mainstream commercial media and couple them in romance in alternative I had worlds, settings, and stories. The story is irrelevant, thus the term " yaoi ." Lots of intense sex means the acronym is sometimes reinterpreted as, "Stop! My ass hurts!" (Yamete ! Oshiri ga Itai ). It's also referred to as "801" by fans, because those numbers sound like " yaoi " in Japanese (8 = ya , 0 = oh, 1 = ee ).
Fig.4.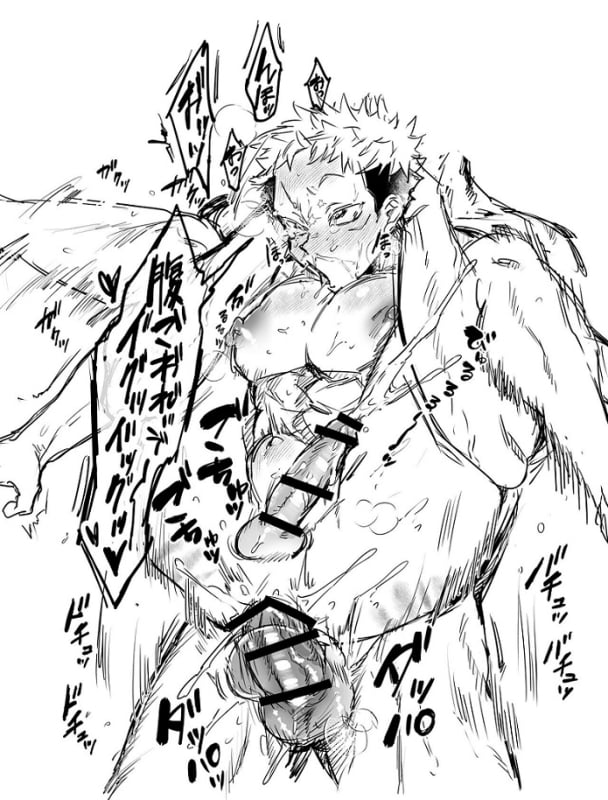 Fig.5.
Gay Manga
Yaoi excludes gay manga (bara), a genre that depicts sexual relationships between gay men and is mostly written by gay men. The term "boys' love" was adopted by Japanese publications in the 1990s as a way to encompass commercial media of romance between male characters aimed at female audiences.
Dōjinshi  
The dōjinshi (meaning "publication by the same person") emerged concurrently with yaoi in Japan and fan fiction culture in the west during the 1970s. Similar characteristics between fan works in Japan and the west include a lack of adherence to narrative structures conventional and a prevalence of science fiction themes. The first yaoi dōjinshi were amateur works unrestrained by media limitations, usually derived from existing manga and anime, and often written by teenagers for a teenage audience. Some well-known manga artists have also produced dōjinshi, such as the Clamp group, which began as an amateur circle of dōjinshi creating yaoi works based on Saint Seiya. Other artists such as Kodaka Kazuma and Fumi Yoshinaga, also produced dōjinshi at the same time as they worked professionally. Also, many publishers review yaoi dōjinshi in search of amateur talent, which resulted in careers in the mainstream manga world for some authors.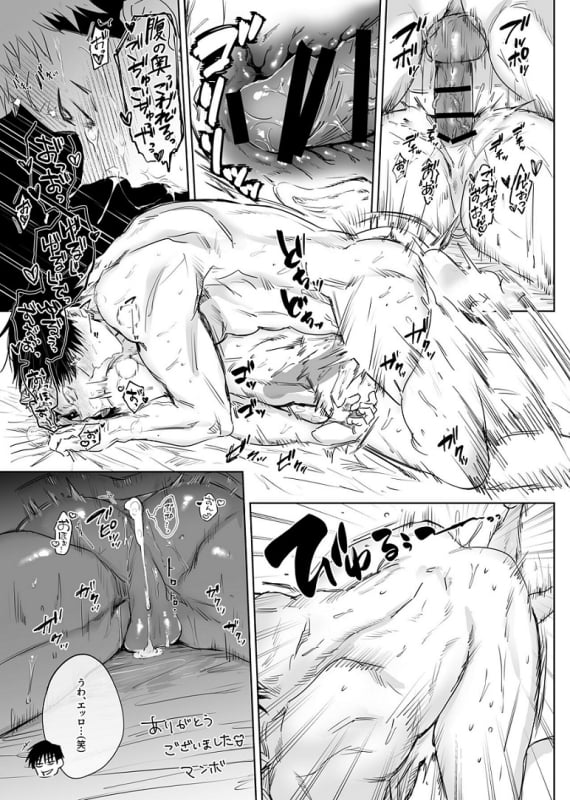 Fig.6.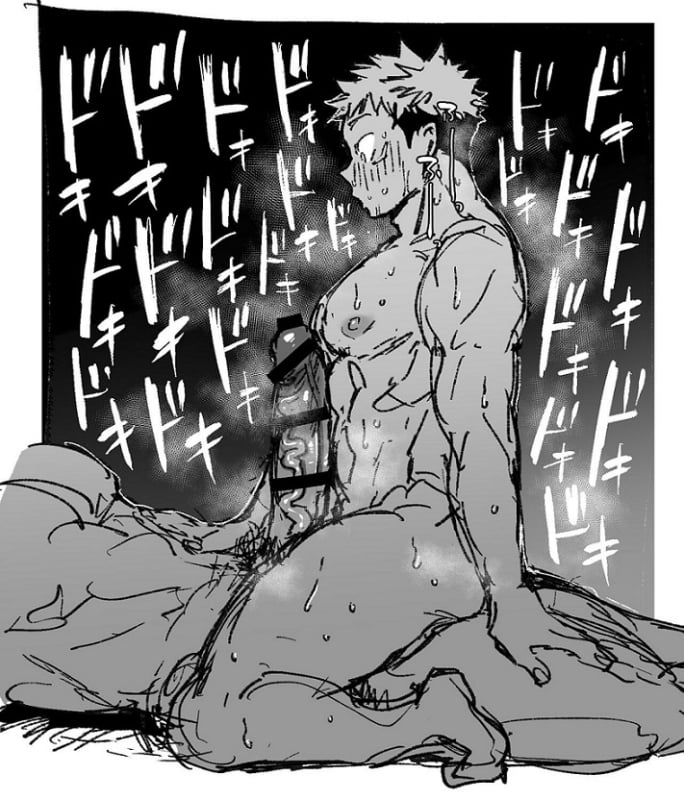 Fig.7.
In Premium can check out more enticing images, a list of important artists working in the genre, and an additional bonus feature a complete manga featuring an arousing yaoi adventure
Click here for volume 1, here for volume 2, here for volume 3, here for volume 4, here for volume 5 and here for volume 6 of our Hentai Guide.