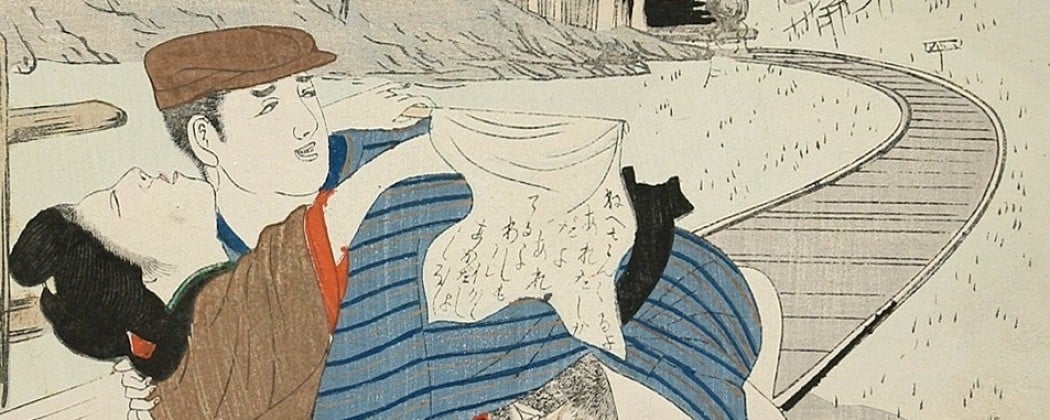 Sensual Encounters Involving Trains in Shunga Prints
During the westernization of Japan, artists started to promote the modernization in their so-called "Enlightment" prints. The Japanese built their first railroad in 1872 and quickly became a symbol of innovation. Therefore there arose a large demand for "train prints".
Trains In Shunga
Although there was a large demand you very scarcely find shunga designs including trains. This was also because shunga was at a decline at that time. Below you can find three rare examples:
Station Master
A comical scene featuring a couple making love on a railroad. The ecstatic woman is holding a railway flag. To enhance the tension the artist added an arriving train in the distance. The male is probably the station master.
Dark Purple
In a stylish train compartment a married couple involved in the "preliminary game" before intercourse. They are both dressed in the latest fashion. The dark purple pigment was a popular color detail among Meiji artists.
Click HERE for more articles on other striking Meiji Period shunga !