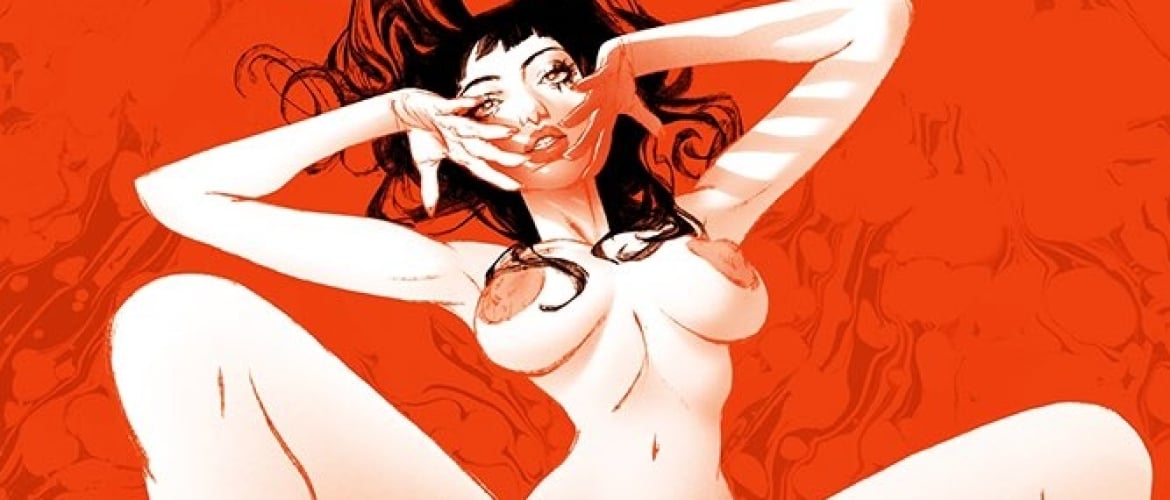 Onanistic Imagery in the Midnight Stories of Bambi Fontaine (38 Pics!)
Meryl Franck is a French comic artist and illustrator, working under several pseudonyms. Bambi Fontaine is the one she uses for her more daring sensuous outings like the recent animation series for Adult Time entitled Midnight Stories, that started June 17 (2021).
Tantalising Journey
This pilot takes you on a tantalising journey as it plunges into a polished, sensual art style, bringing back to mind 60s and 70s pop graphic art. While the illustrations are explicit and intended to be arousing, onanistic material, there is no denying the gorgeous originality of the illustrations apart from this purpose. Fontaine has a powerful vision of what subjects and themes she wants to put on the agenda, with emphasis on the fantasy aspect of each taboo story.
Little Pornography
"Being a storyteller of sex stories is a field of exploration of my erotic imagination, a unique opportunity to share certain obsessions and mental images which, carried by my drawings, come to life in a very personal, almost indiscreet form," said Fontaine of the project. "It's an invitation into the privacy of my little pornography."
The 37 images below feature Fontaine's adult art on various projects over the years…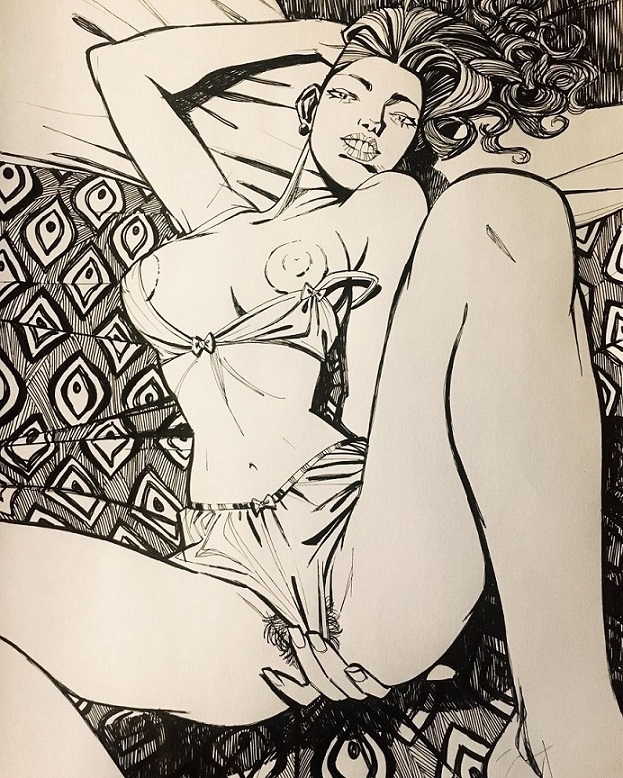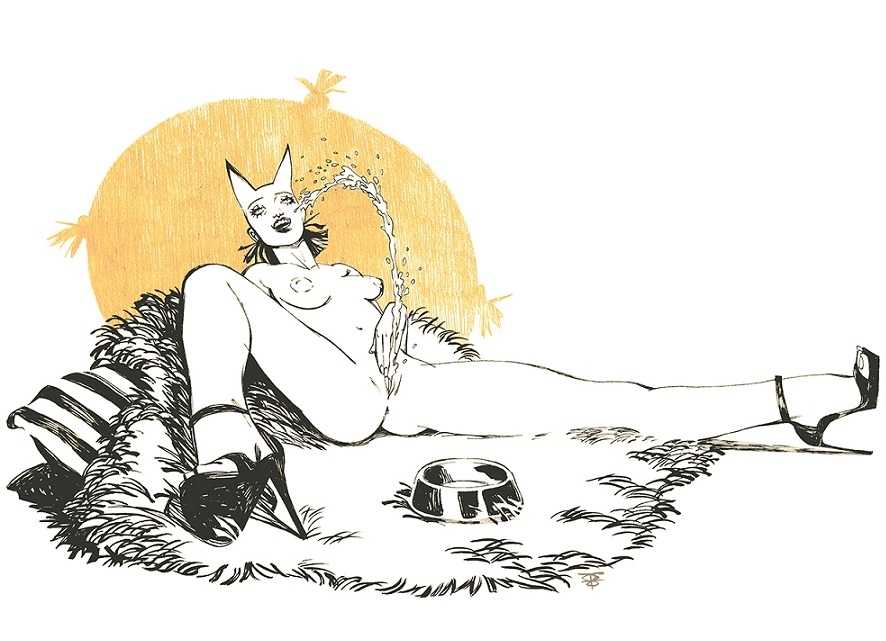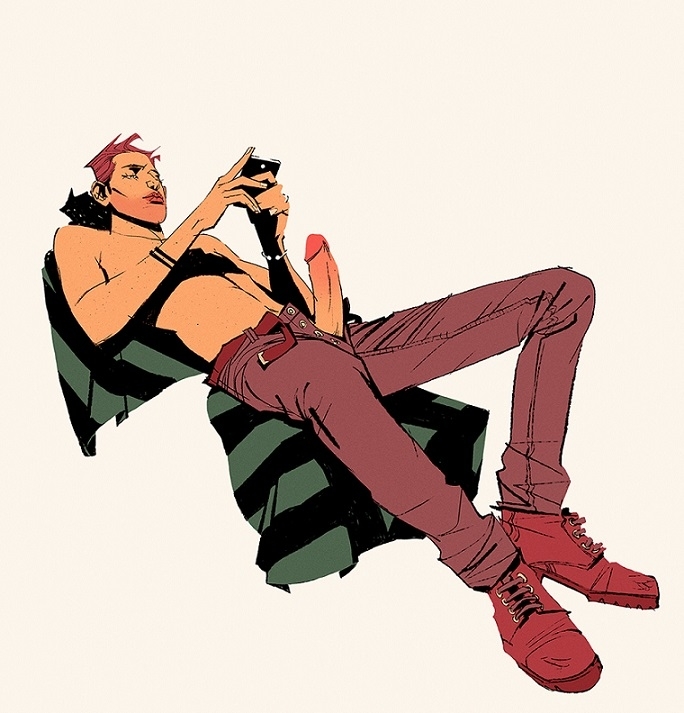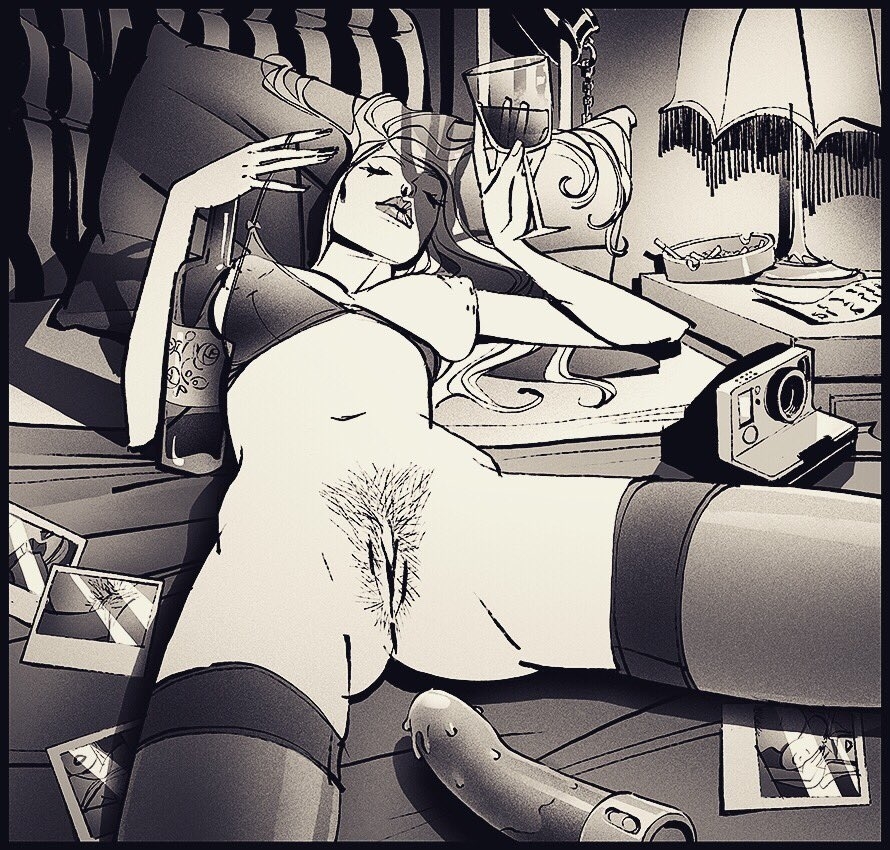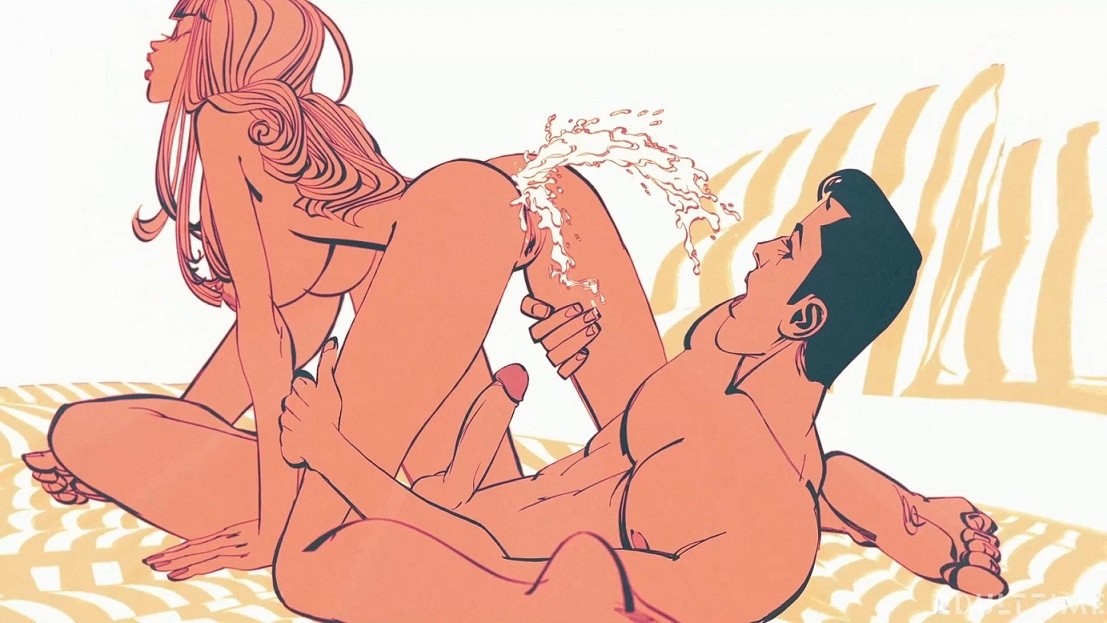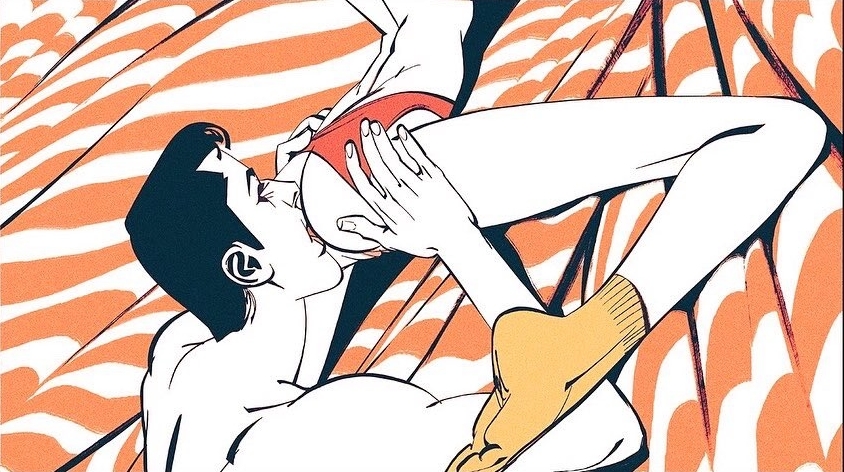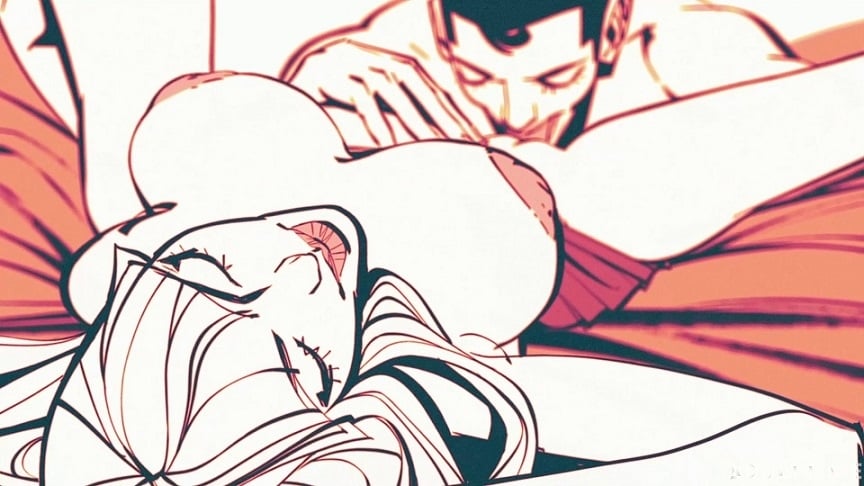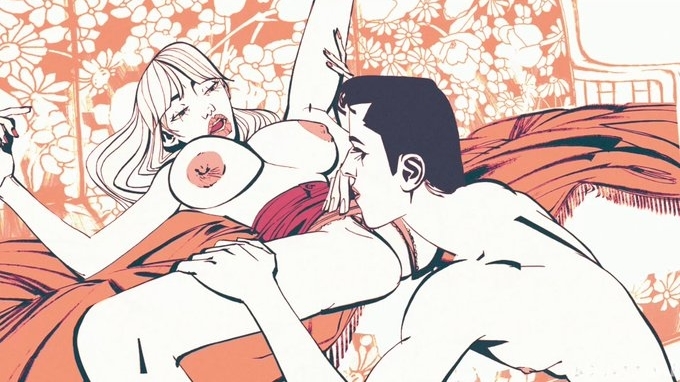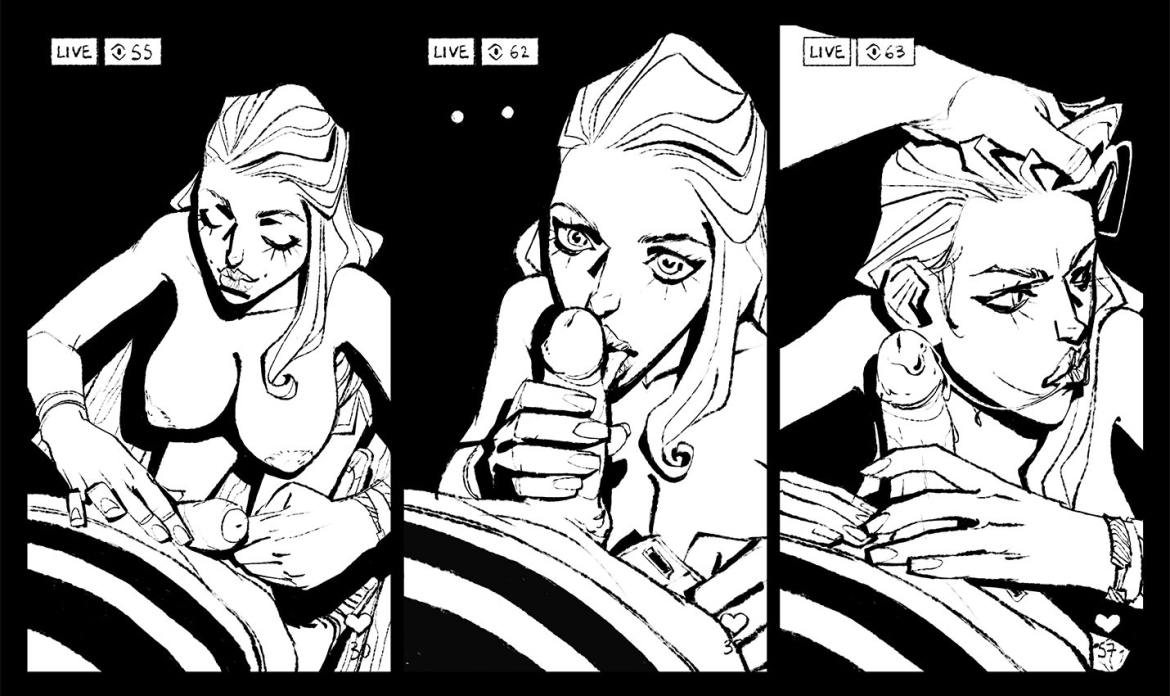 Translation first panel: "…understand that he loved to eat my pussy! As soon as we saw each other, he thrust his tongue deeper into my slit … The more he aroused me, the more my vagina dripped, and of course, the more he liked it! .Man: .."… don't move love, I haven't finished! hmm …" Woman: "oh yes I promise!" Yes, he was addicted to MY TASTE!
Second panel: This is how one fine day, piqued with curiosity, that I caressed myself, the vulva full of spasms and juice… I decided to taste myself.
Third panel: I greedily sucked the thick and transparent milk that the excitement provided me … It was a truly fabulous experience! I introduced this new ingredient to my palate, as fragrant as it is incongruous. This immediately gave me a whole bunch of exotic ideas in terms of … gastronomy…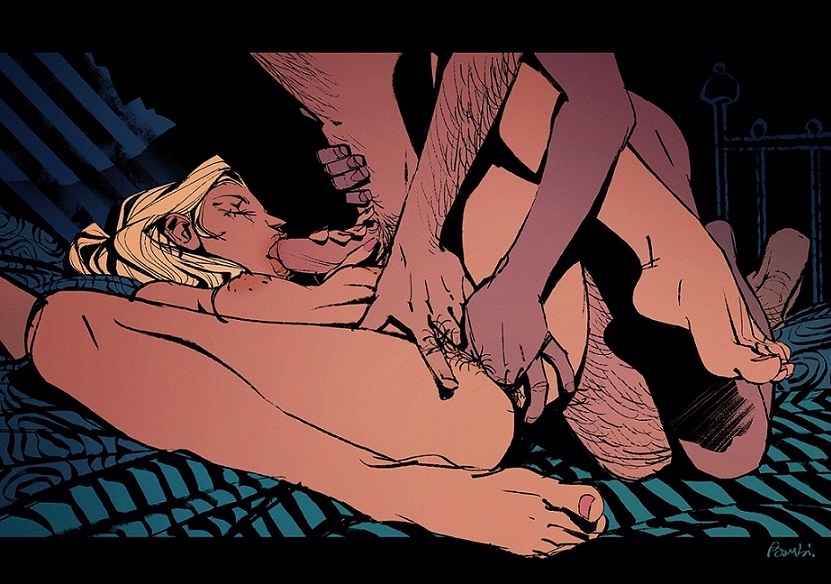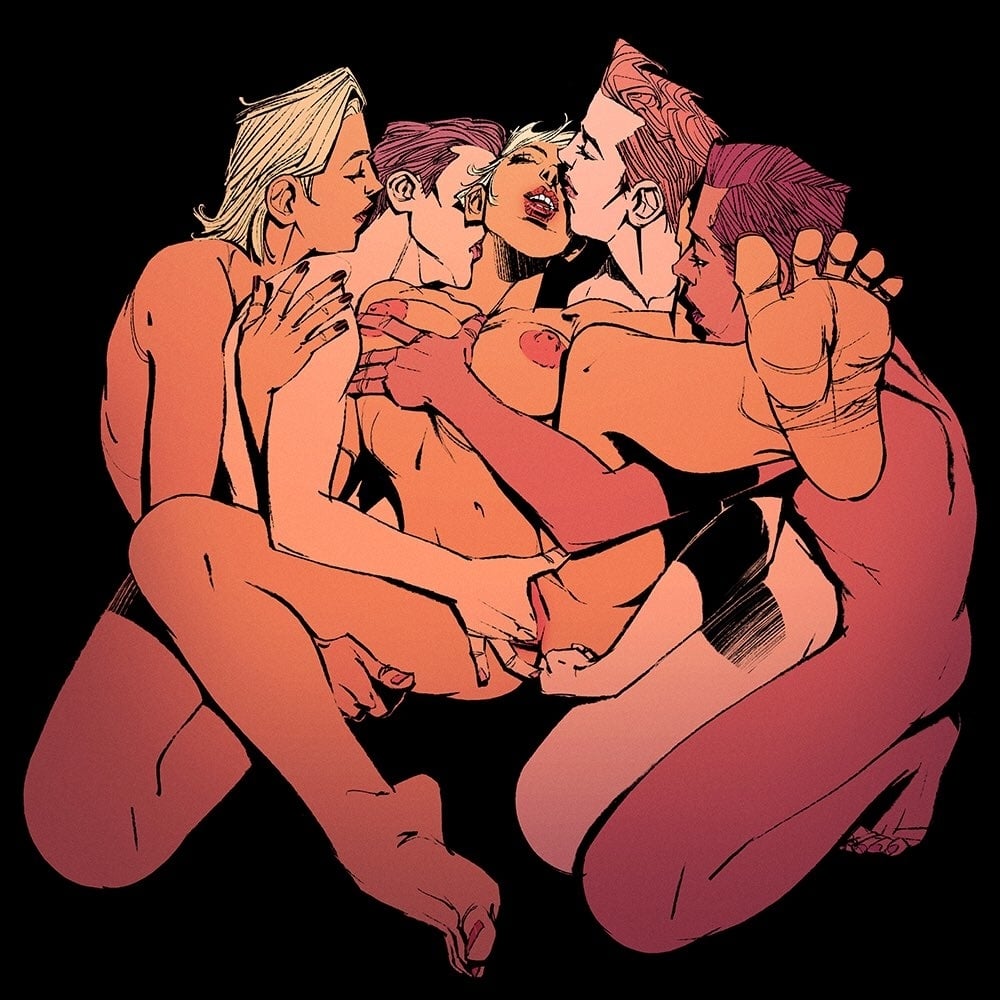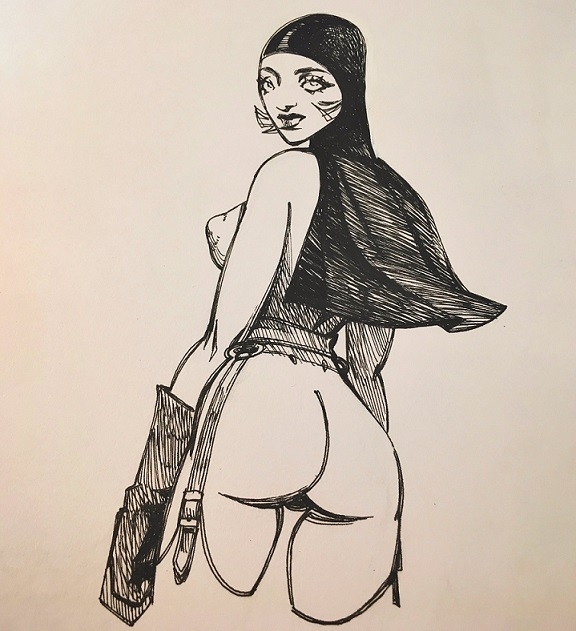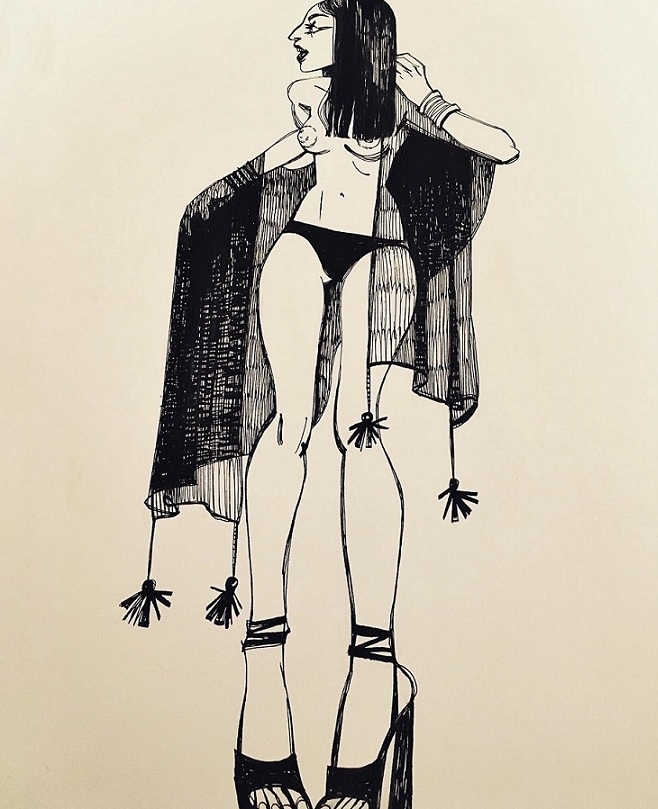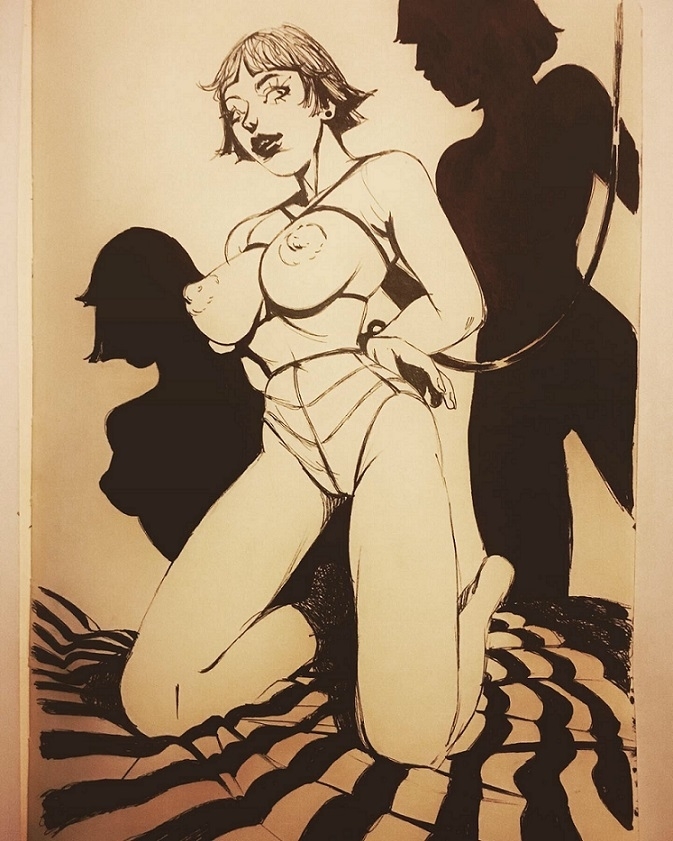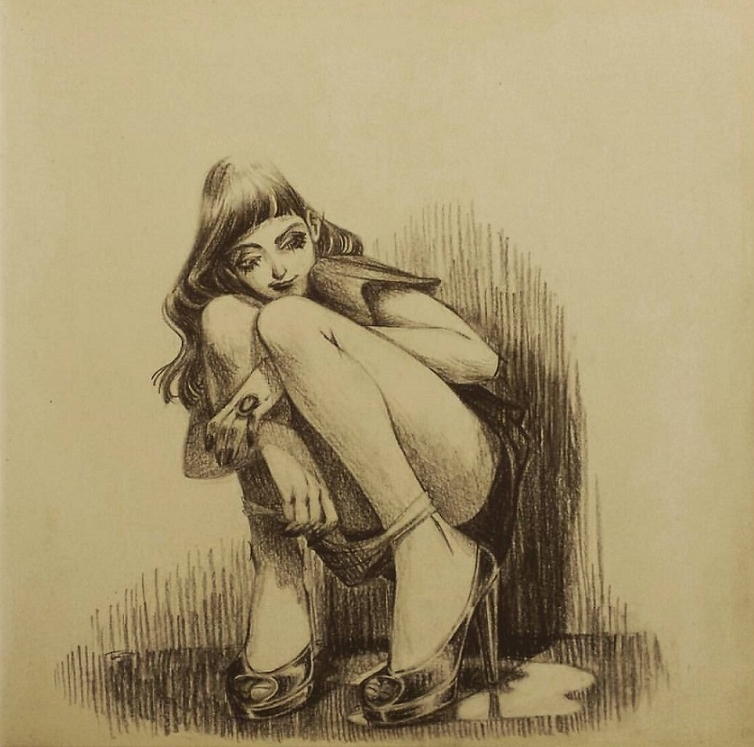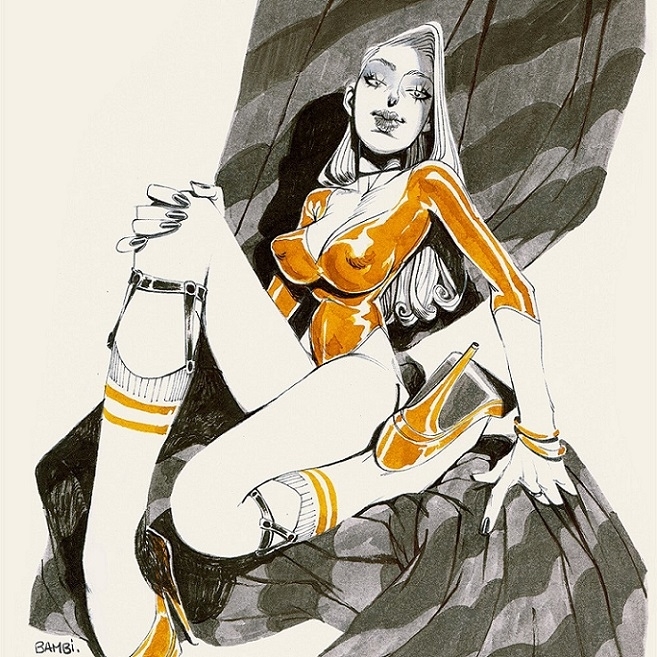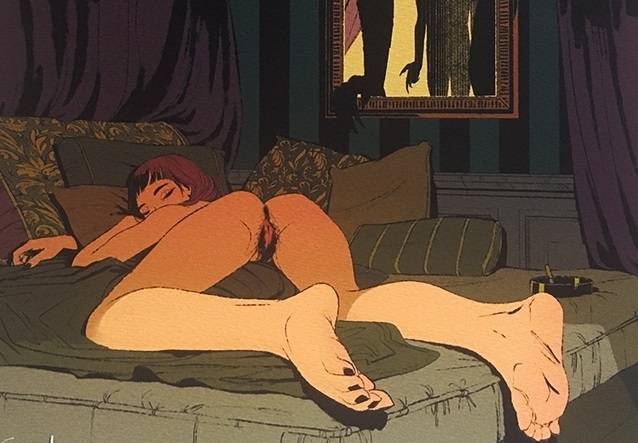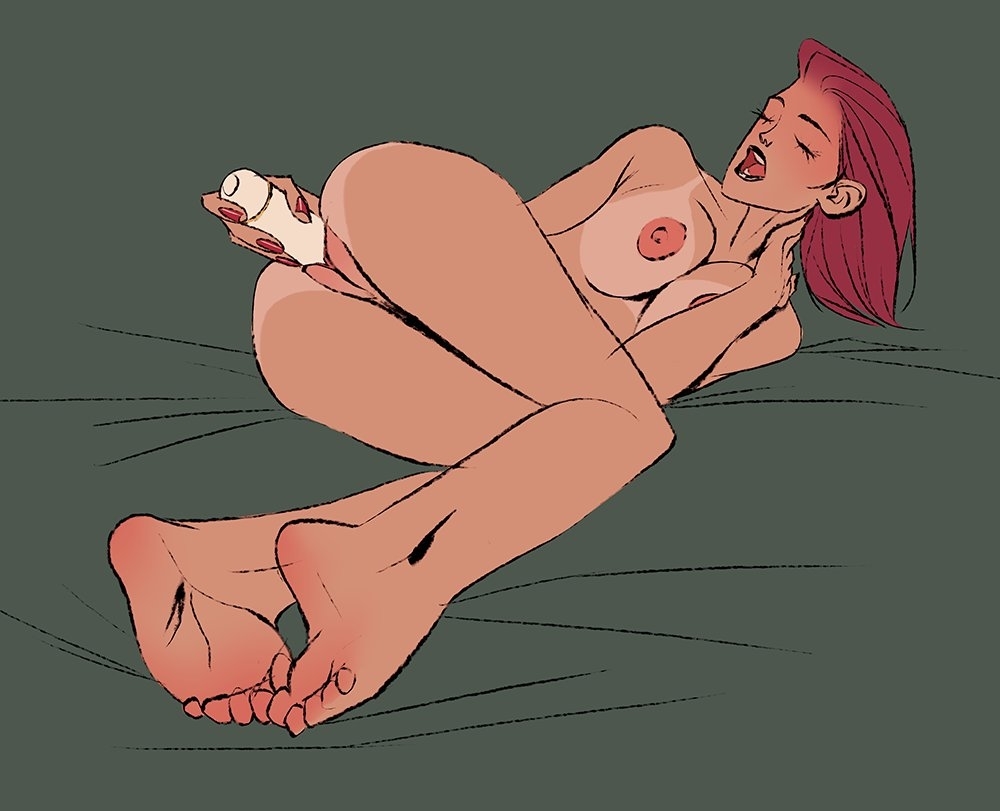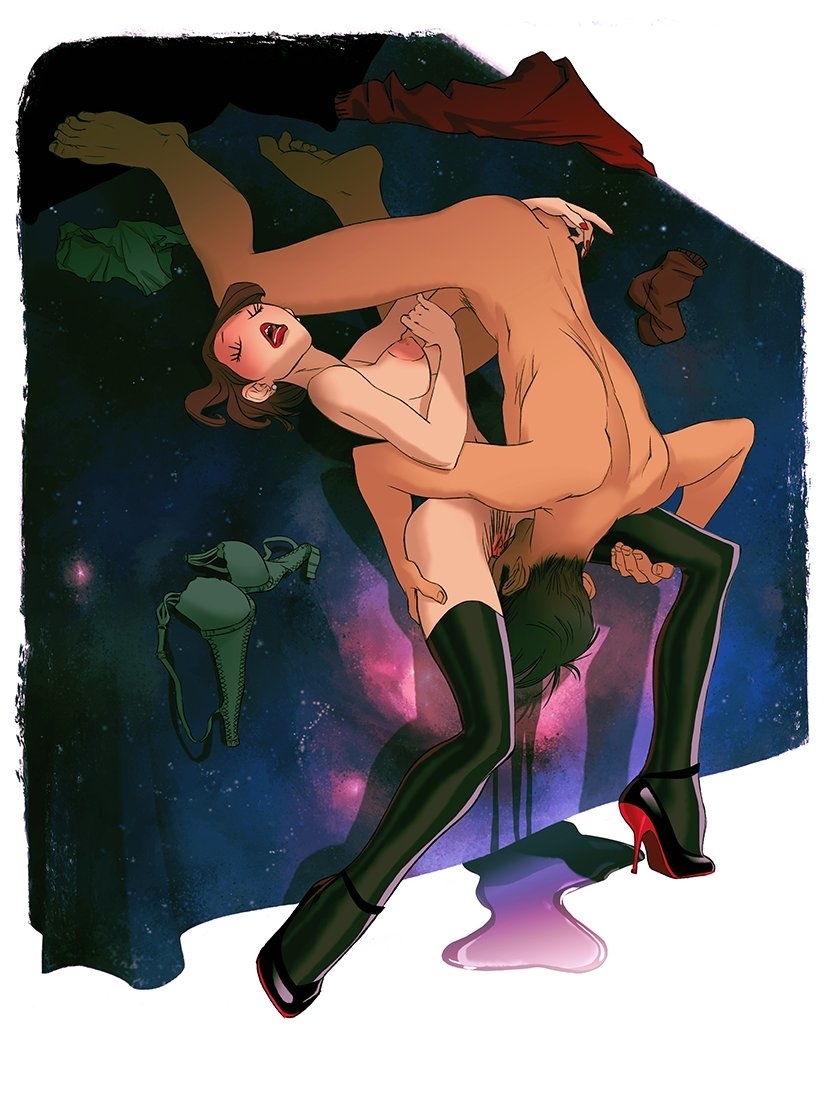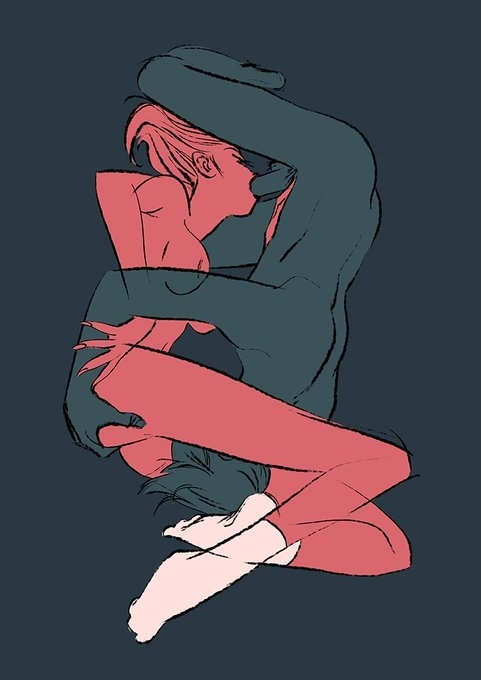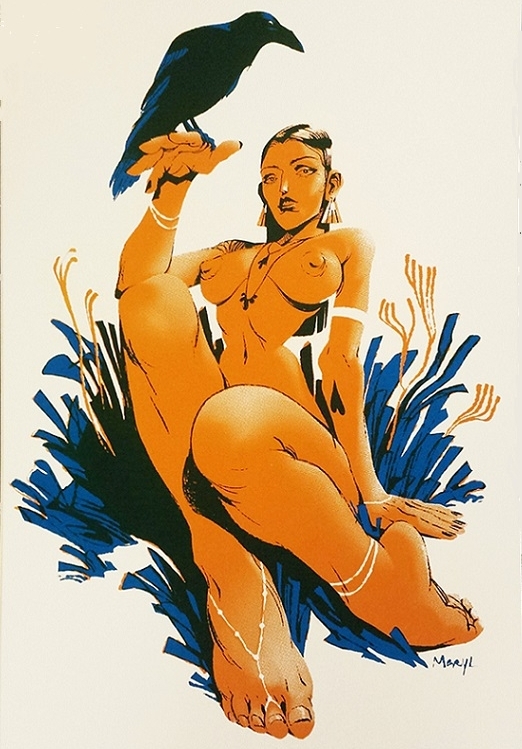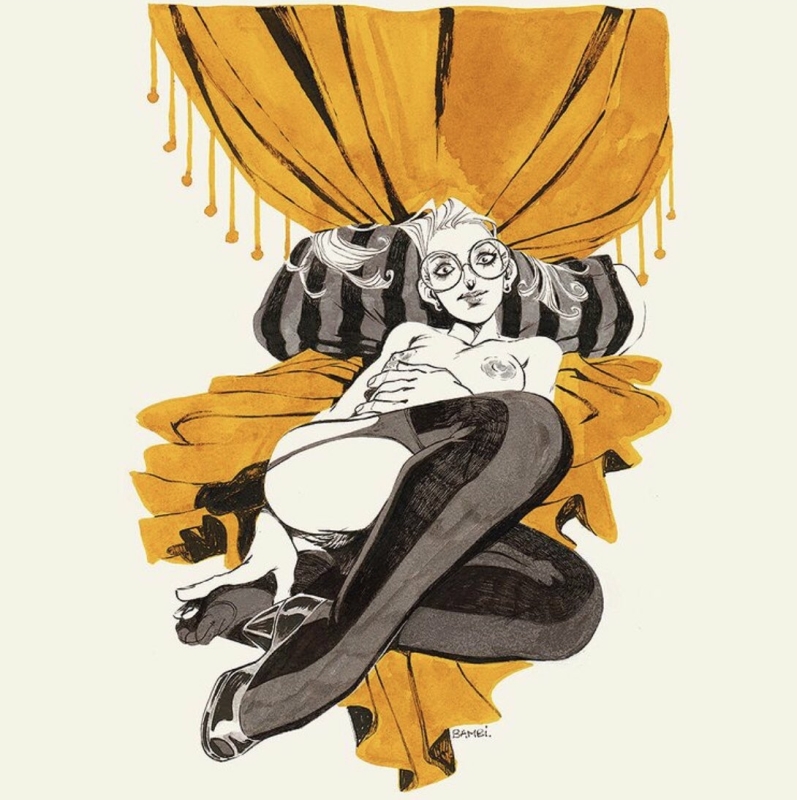 Fontaine's Midnight Stories can be found on the site Adult Time and check out her limited edition prints in her shop..!!
Click HERE for the audacious comic sensuality of Alexis Flower or HERE for the work of the comic artist whom inspired Fontaine…!!
Sources: the subject was suggested by Jeff Faerber, meryl-franck.com/, fleshbot.com
Let us know your thoughts on the adult comic art of Bambi Fontaine in the comment box below…!!