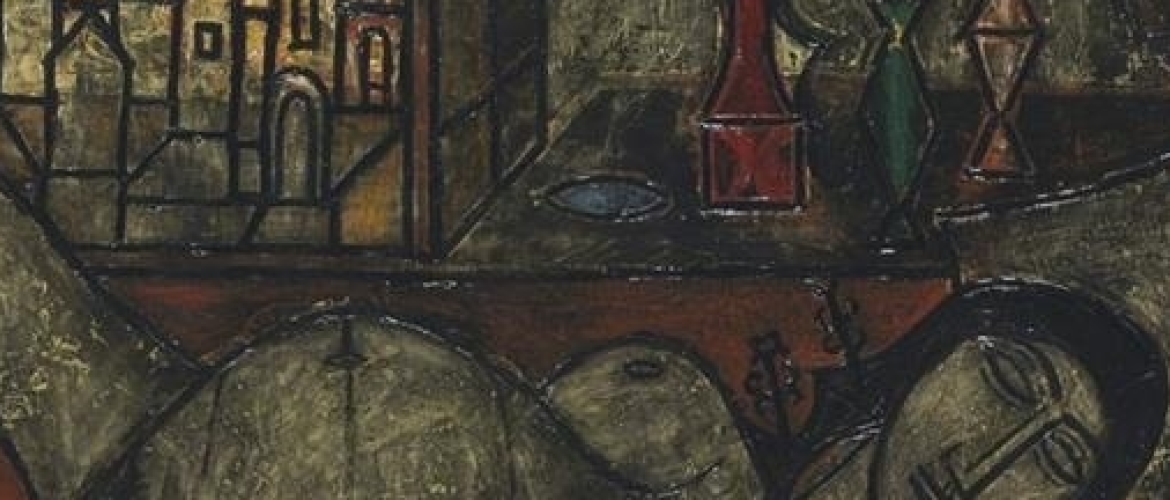 Barbaric Sensuality in Paintings of Picasso's Successor Francis Newton Souza
If you ever wondered who is the most expensive Indian painter, this article will give you an answer. Francis Newton Souza (1924-2002) was a British Indian-born artist working in primitivism. Inspired by Gauguin, Picasso, and Cezanne, his paintings are still quite individual and recognizable. After Picasso's death, Souza stated that he was the next greatest living artist.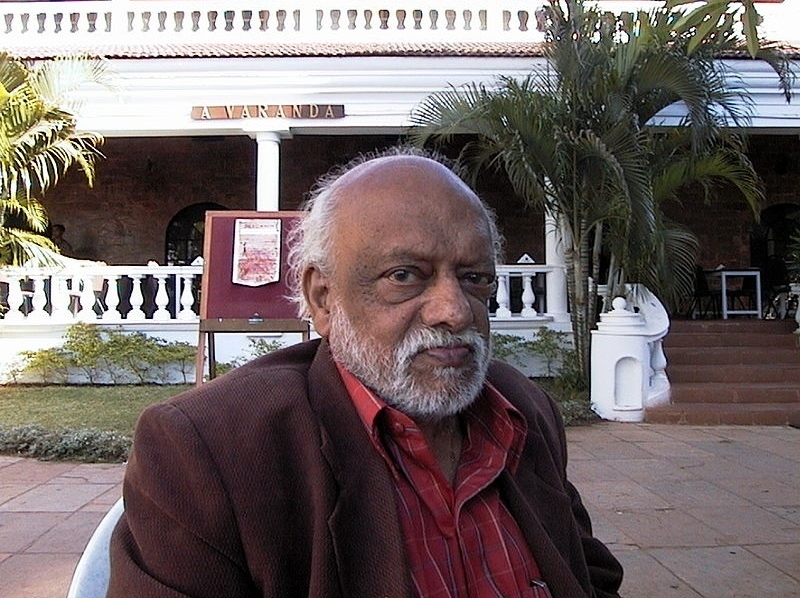 Fig. 1. Francis Newton Souza, 2002 (Wikipedia.org)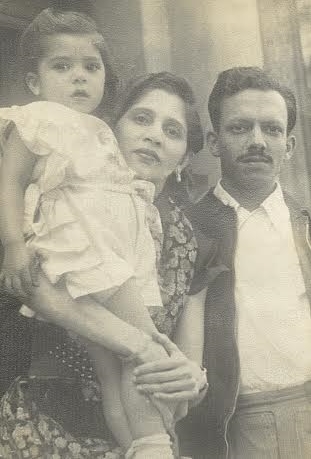 Fig. 2. Souza with his wife Maria and daughter Shelley (indiatimes.com)
Against the Stream
Souza was born to Goan Catholic parents, who were a seamstress and a schoolteacher. Souza's father passed away when the artist was three months old. His elder sister died soon after. These tragedies affected Souza in a Freudian way as he said that it felt like he somehow killed his father. The artist himself survived smallpox in infancy, so his mother named him after St. Francis Xavier, the patron of Goa. Souza was a troublemaking teenager. The administration of Xavier's College expelled him for pornographic graffiti in the toilet. Later at the age of 16, he was ejected from the Sir J. J School of Art as a supporter of the Quit India movement demanding independence of India from Britain in the 1940s. Shortly after this, he joined the Communist Party of India and founded the Progressive Artists Group (PAG) in Bombay together with Krishnaji Howlaji Ara, Sadanand K. Bakre, Hari Ambadas Gade, Maqbul Fida Husain, and Syed Haider. At one of the Bombay shows, Souza exposed female nudes and his nude self-portrait that offended the public. Asked to either remove the self-portrait or to drape it with cloth, Souza covered genitals with a small piece of fabric, which attracted even more attention.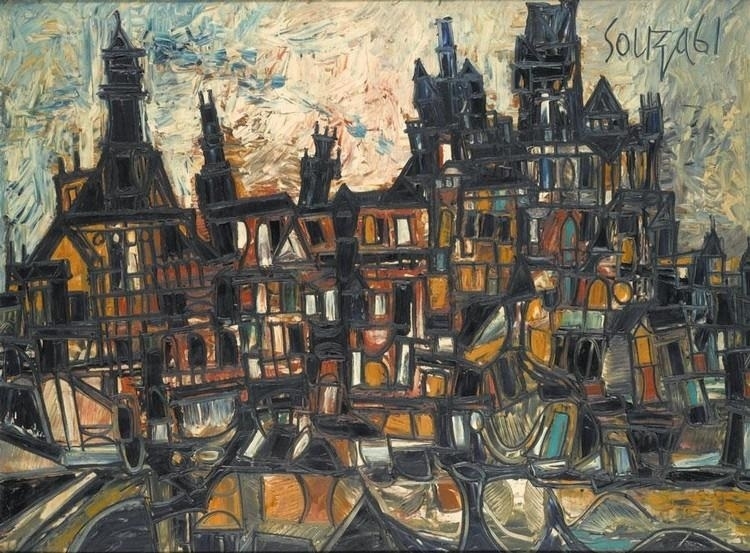 Fig. 3. Amsterdam Landscape, 1961 (freepressjournal.in)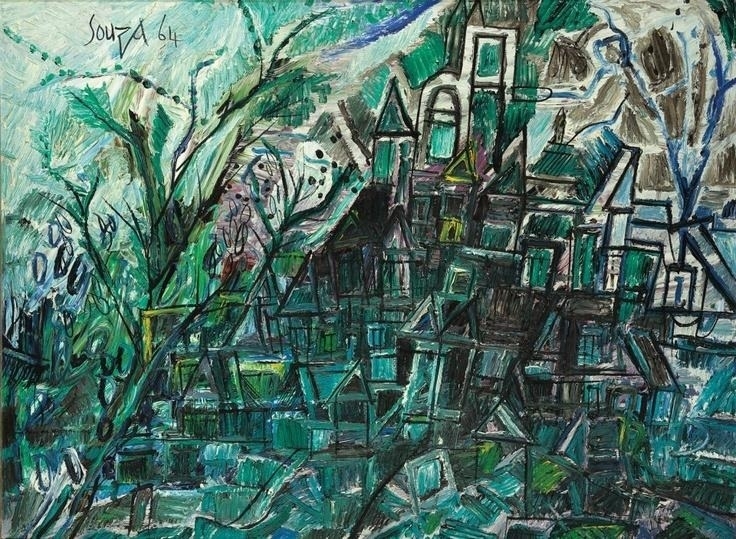 Fig. 4. Houses on a Green Hill, 1964 (emamichiselart.wordpress.com)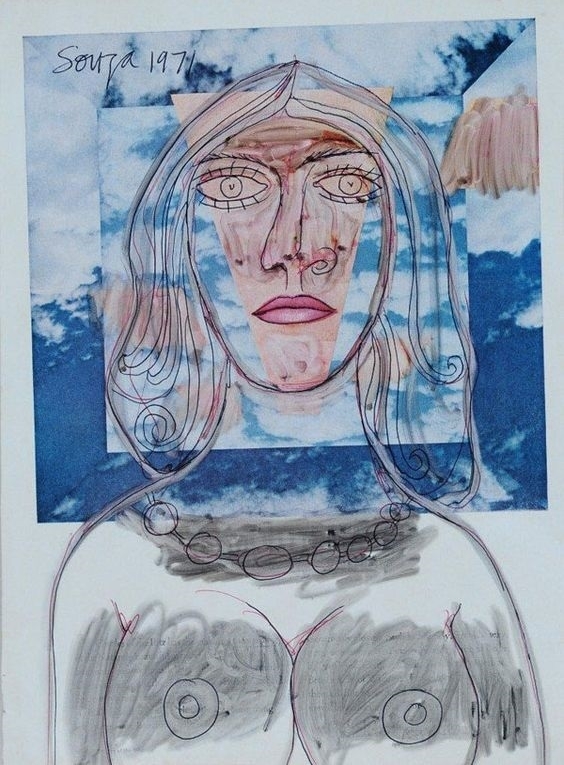 Fig. 5. pinterest.com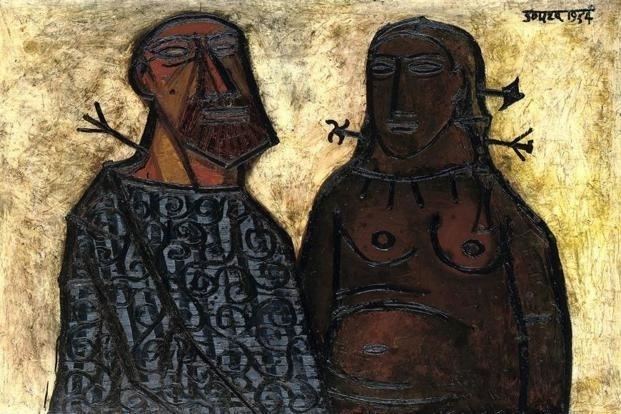 Fig. 6. Man and Woman, 1954 (freepressjournal.in)
Nirvana of a Maggot
Being prosecuted by the Goan community for his paintings and intending to achieve prominence in Europe, Souza emigrated to London in 1949. Though his works were shown at Burlington house a previous year, he wasn't a demanded artist and spent next six years in poverty. Together with his Goan wife Maria, Souza took up many jobs and lived almost on the streets. Their daughter Shelley claims that it was Maria, a talented artist and designer herself, who provided the family working as a lady's maid at the Connaught Hotel. Public recognition came to Souza in 1955 after a publication of the autobiographic essay Nirvana of a Maggot in Stephen Spender's Encounter magazine. Spender introduced Souza to the art dealer Victor Musgrave who organized his exhibition at Musgrave's Gallery One the same year. Since this event, the artist was in sight of critics, and his works were being discussed and exposed.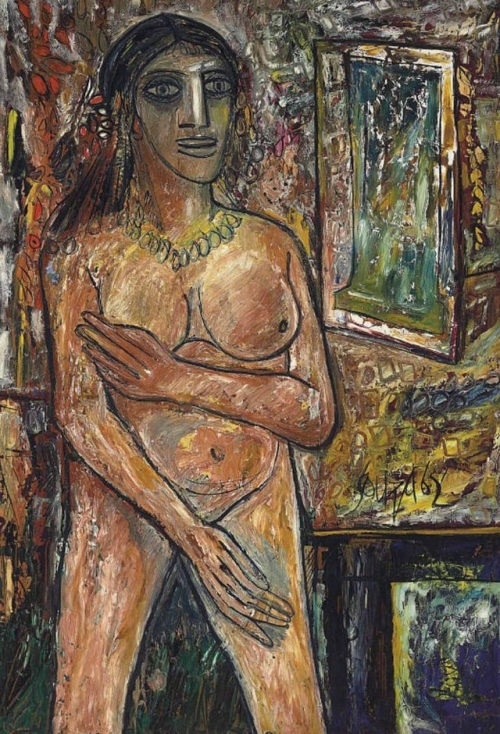 Fig. 7. Indian Girl, 1962 (tumblr.com)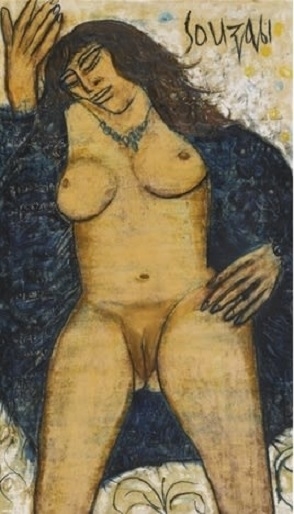 Fig. 8. Blue Robe, 1961 (artlogic-res.cloudinary.com)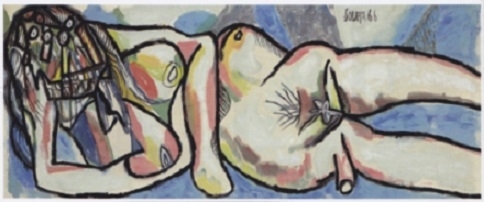 Fig. 9. Untitled, theartstrust.com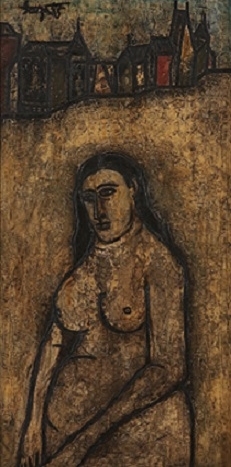 Fig. 10. Nude in a city background, 1955 (saffronart.com)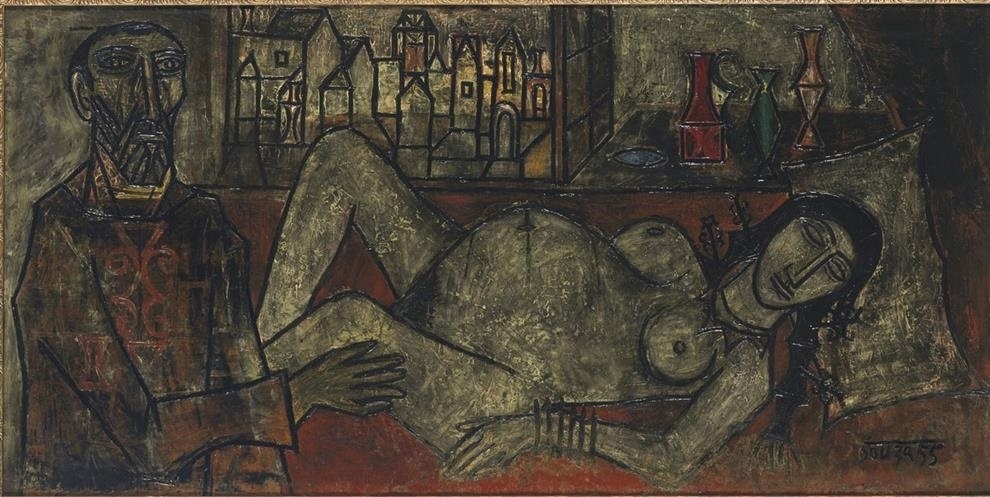 Fig. 11. Birth, 1955 (tfod.in)
The Most Expensive Love Affair
In 2008, Souza's painting Birth (1955) was sold at Christie's for 2.5 million dollars, which was the highest price for Indian art at that time. It depicts Souza's mistress Liselotte pregnant with their daughter Keren. Souza met Liselotte, a Jewish stage actress, in 1954. Though they have three illegitimate daughters together, they both remained married to other people. Souza divorced his wife Maria in 1964, but not because of Liselotte. He did it to marry another mistress, Barbara Zinkant, who was sixteen years old. They moved to New York City in the 1970s. In 1977, they divorced. This time it was Barbara who left the artist to marry her extra-marital lover.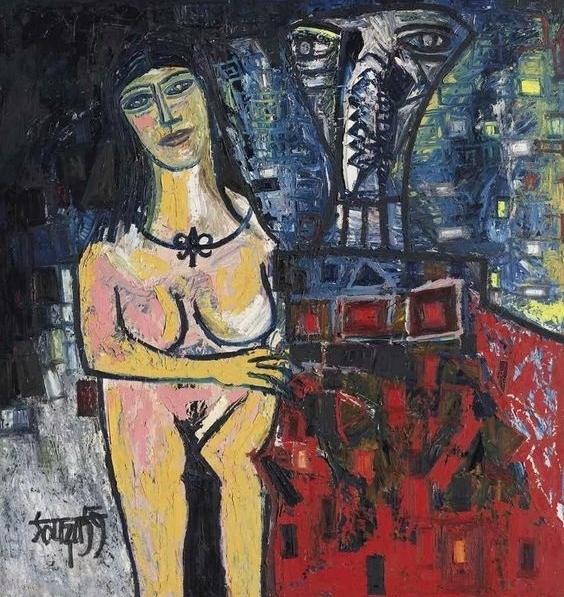 Fig. 12. Man and Woman, 1959 (pinterest.com)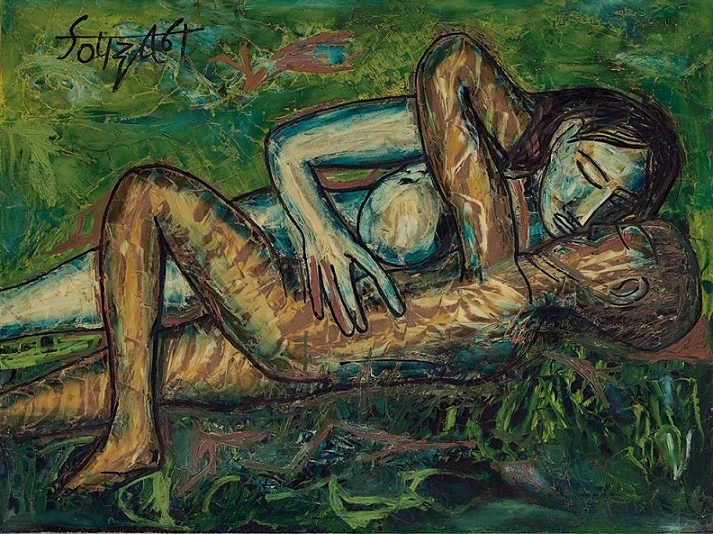 Fig. 13. Untitled (Lovers), 1961 (tfod.in)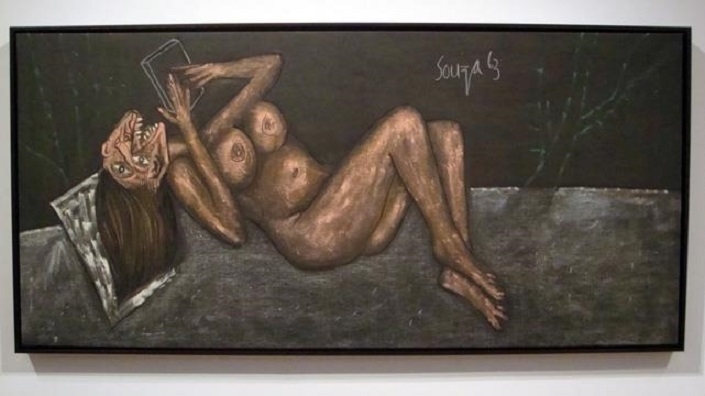 Fig. 14. Nude with Mirror, 1963 (tfod.in)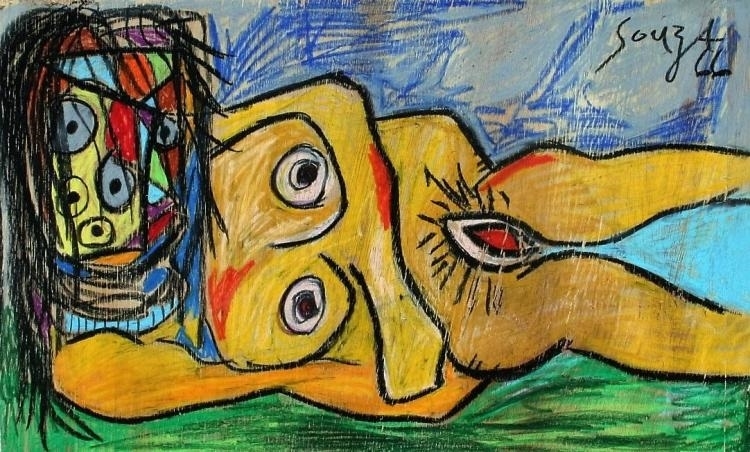 Fig. 15. invaluable.com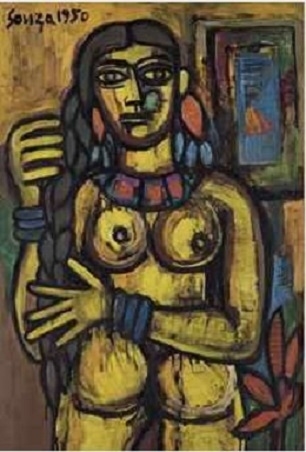 Fig. 16. Nude Woman, 1950 (pinterest.com)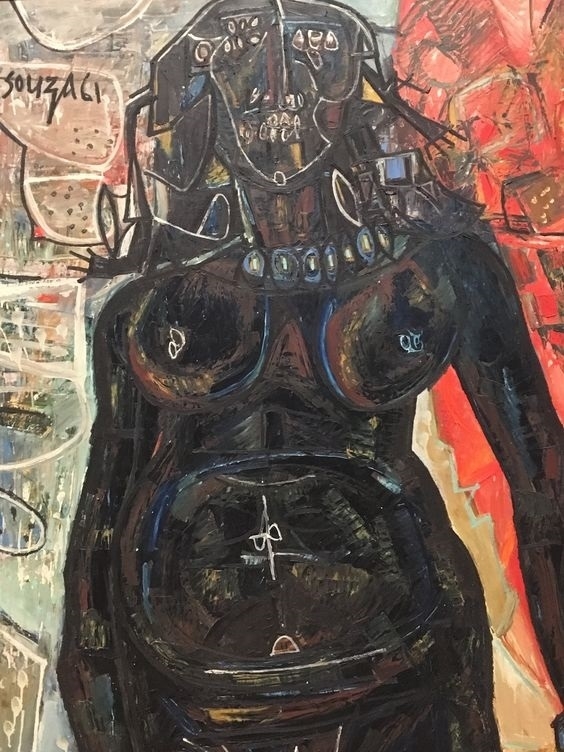 Fig. 17. pinterest.com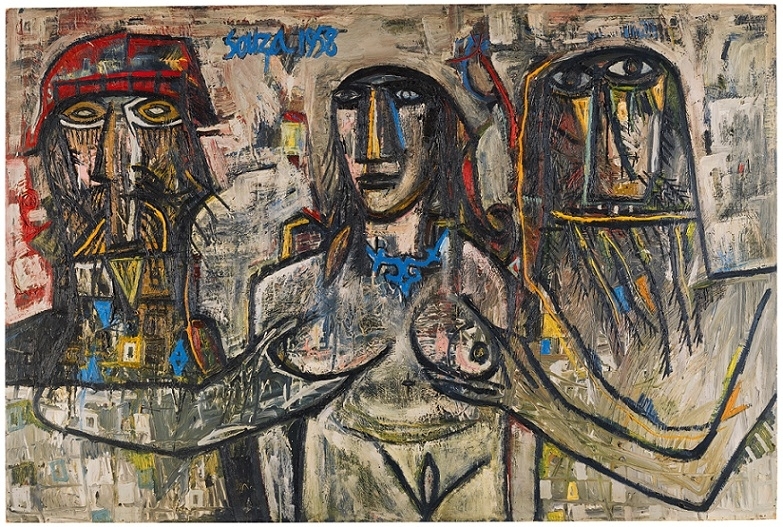 Fig. 18. Untitled, 1958 (ridingtheelephant.wordpress.com)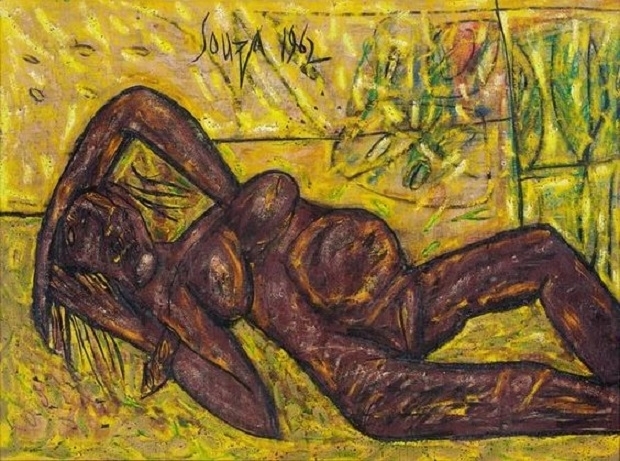 Fig. 19. Untitled, 1962 (pinterest.com)
Paintings for Angels
Critics and curators think that the complicated character of Souza made him a great artist and a perverse human. There were no family members among a few who attended his funerals. Still, the popular opinion that a tough personality is what makes you genius sounds doubtful, as well as the tendency to regard the talent as an indulgence, though art doesn't exist to justify "menschliches allzumenschliches." Souza himself said that he was against such apologies indirectly manifested in the cult of beauty, so he tried to make his paintings aesthetically imperfect. "Renaissance painters painted men and women, making them look like angels. I paint for angels to show them what men and women really look like." (deccanherald.com)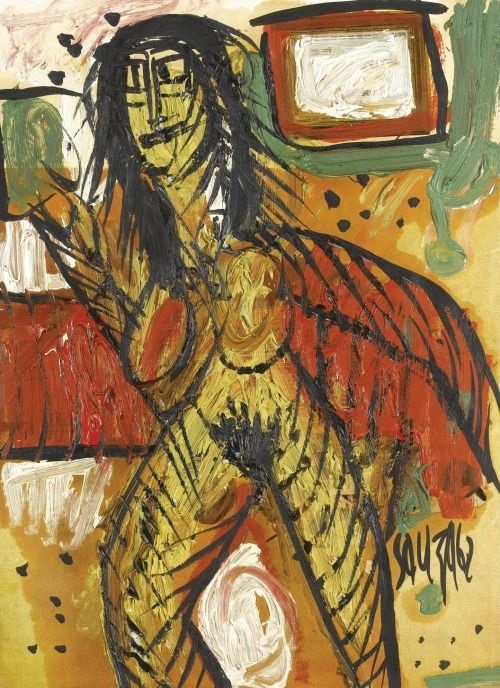 Fig. 20. pinterest.com
Fig. 21. Lovers in the Park, 1961 (fragmentsdevida.wordpress.com)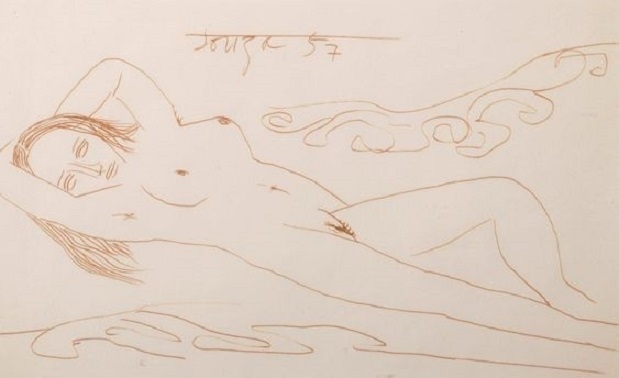 Fig. 22. Lying nude (pinterest.com)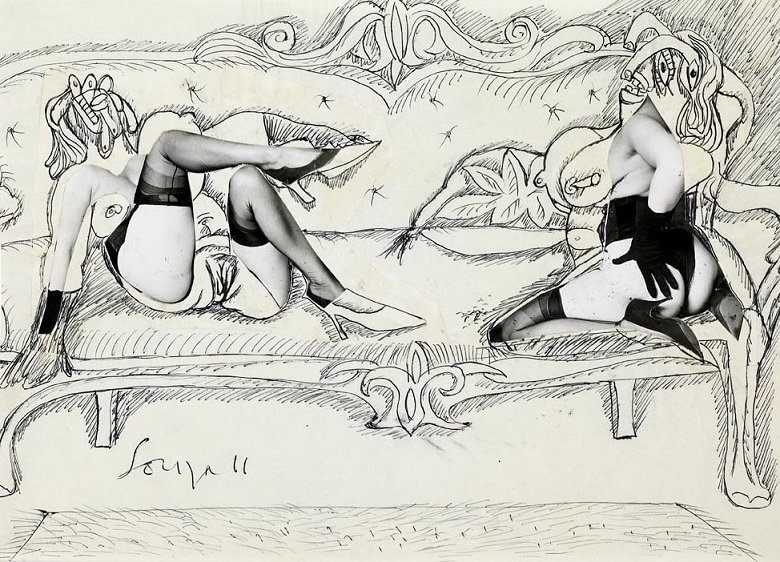 Fig. 23. Two Women on a Sofa, 1966 (artlogic-res.cloudinary.com)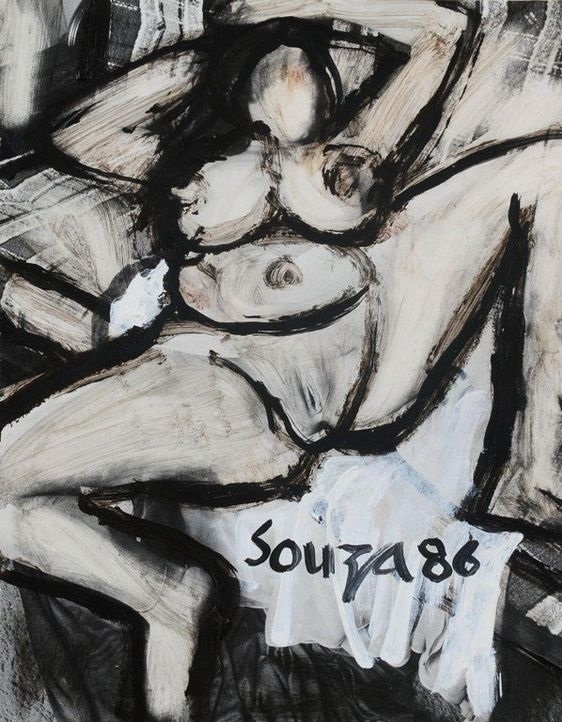 Fig. 24. Nude, 1986 (pinterest.com)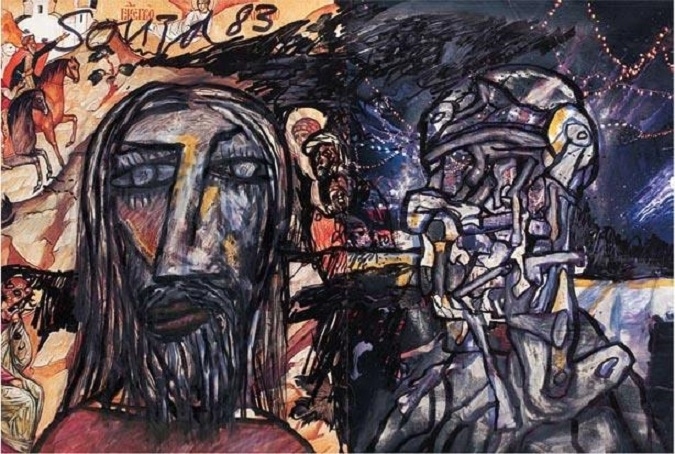 Fig. 25. Christ (tfod.in)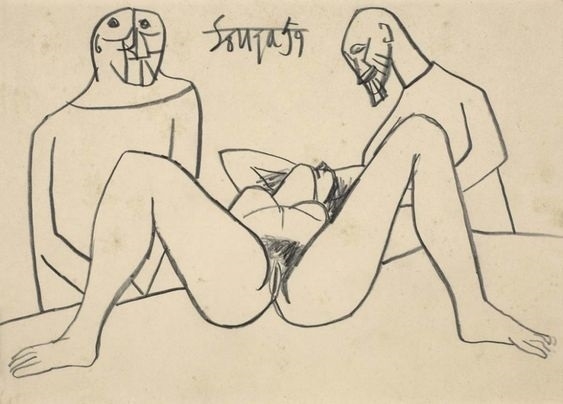 Fig. 26. Untitled, 1959 (dagworld.com)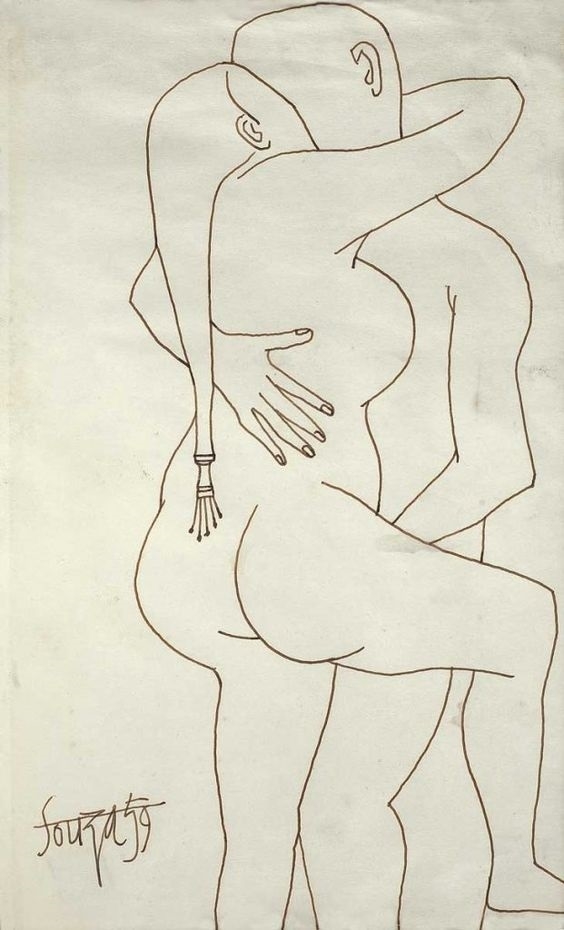 Fig. 27. Untitled, 1959 (dagworld.com)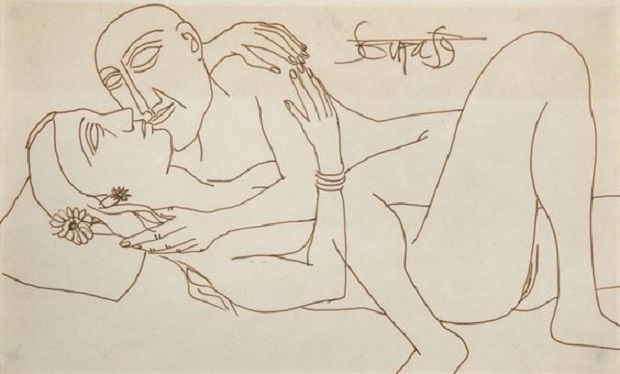 Fig. 28. Untitled, 1959 (dagworld.com)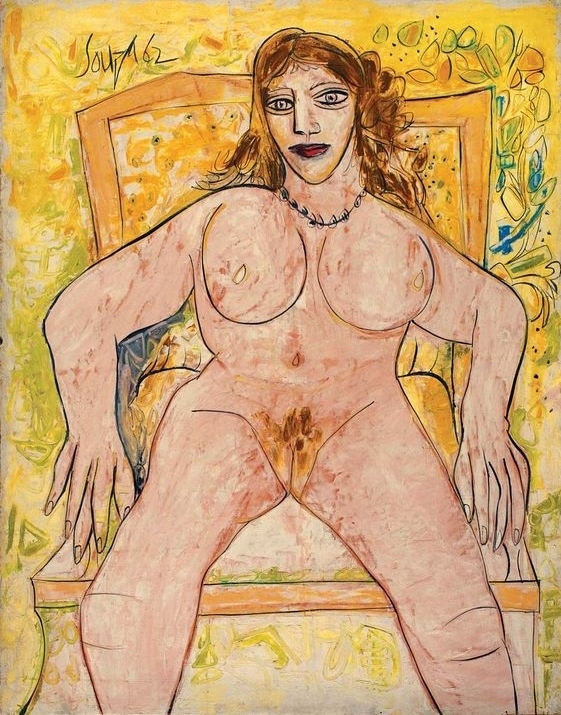 Fig. 29. Seated Nude, 1962 (dagworld.com)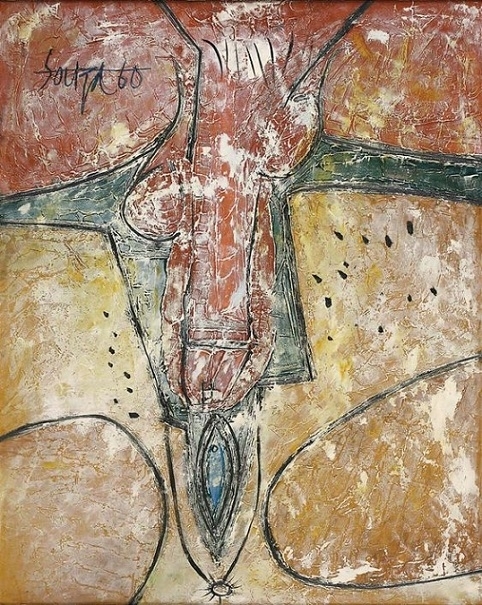 Fig. 30. Lingam And Yoni, 1960
Click HERE for the expressive nude beauties of the Swiss Avant-garde artist Luciano Castelli….!!
Sources: Wikipedia.org; God, Sex & The City : an anthology of the work of Francis Newton Souza (tfod.in); A rebel, always (deccanherald.com); Souza – The heartless husband (timesofindia.indiatimes.com)
Help us grow in the search engines and leave a reaction to this article in the comment box below….!!