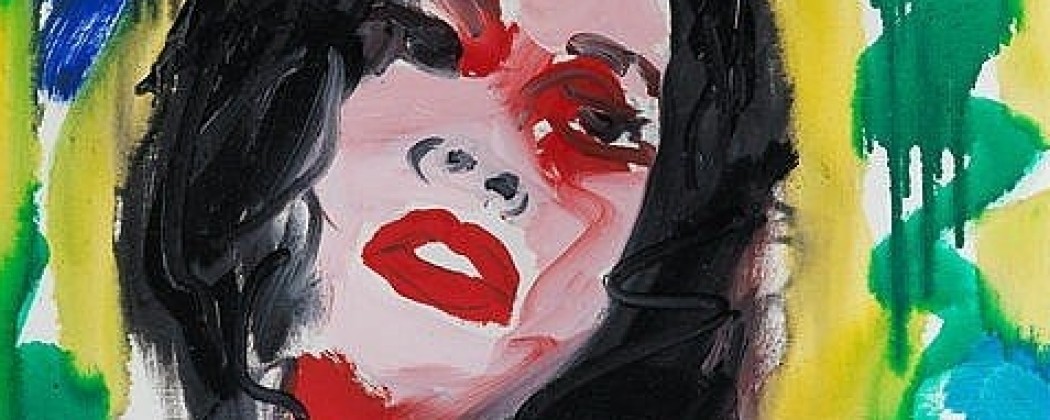 Expressive Nude Beauties of the Swiss Avant-garde Artist Luciano Castelli
Today we're going to take a look at the avant-garde paintings and photos by Luciano Castelli (born in 1951), who is a painter, sculptor, photographer, musician, and also has a talent for transforming himself into different personalities. This multi-gifted man was brought up in an artistic family: his father Cornelio Castelli was a talented painter.
Significant Figure
Luciano began his way in the School of Applied Arts in Lucerne. Being in contact with representatives of the Swiss artistic world, such as painter Franz Gertsch and director of the Museum of Art Lucerne Jean-Christophe Ammann, Castelli became a significant figure in this environment very soon.
Androgynous
Ammann showed androgynous photos of Castelli in his exhibition Transformer – Aspects of Travesty (1974), where visitors also could see works of famous photographer Pierre Molinier, who later invited Castelli to be a model.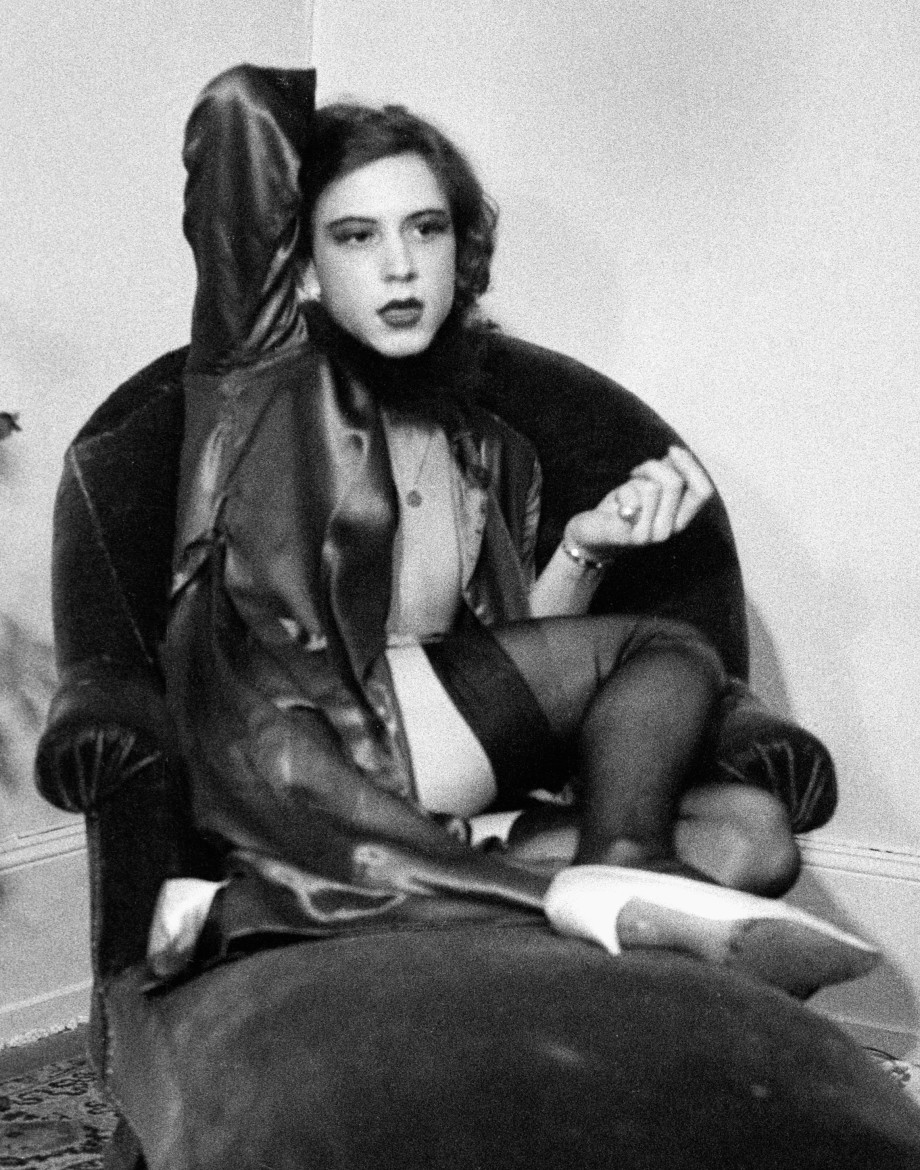 Fig. 1. Auf Rotem Sofa, (self-portrait) 1973 (photo taken with self timer; source: lucianocastelli.com)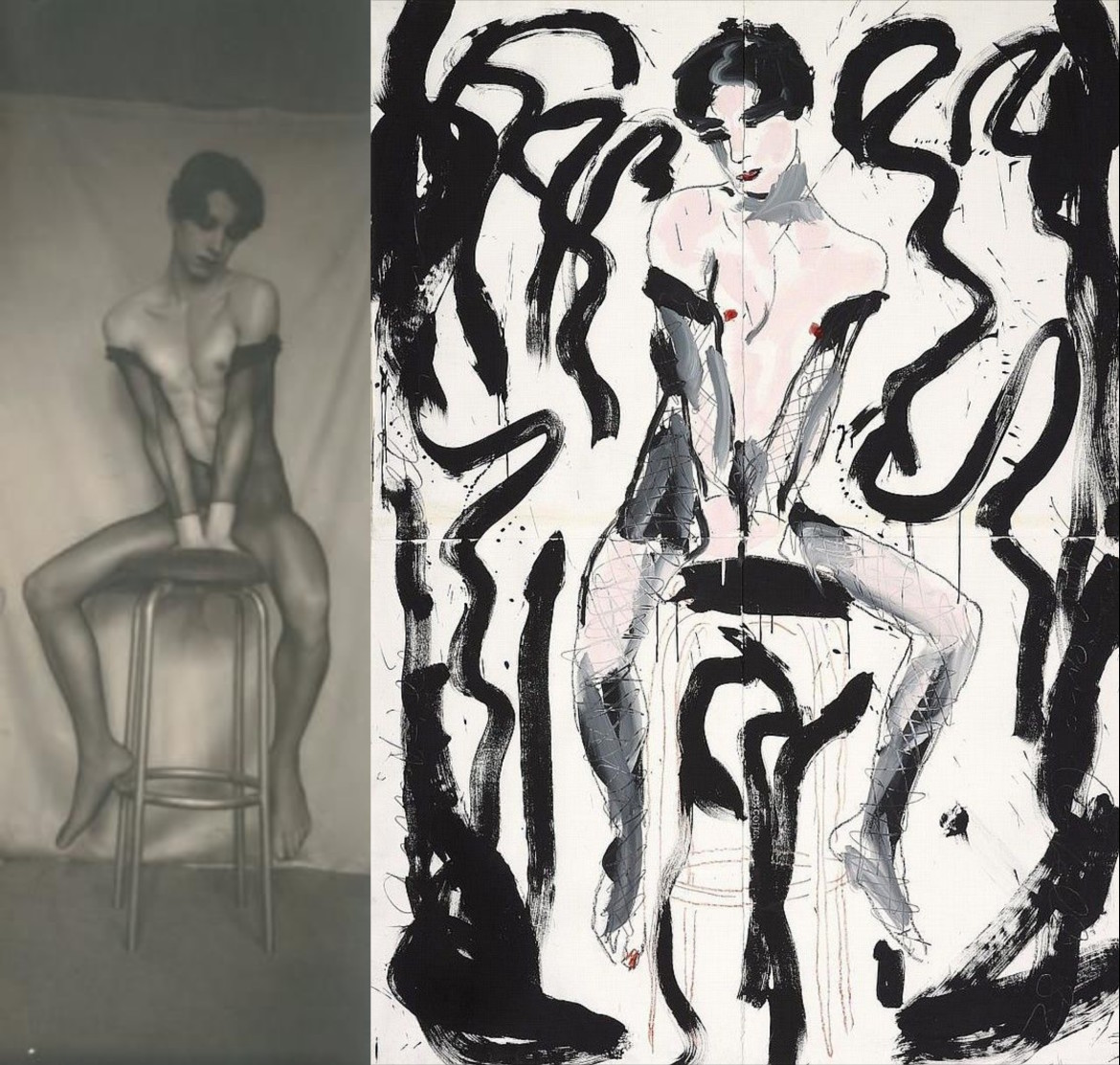 Fig. 2. Left: photo by Pierre Molinier, 1974. Right: Amitié à Molinier. 1982. Mixed media (India ink, gouache, colour chalks).
Horny Animals
Castelli moved to Berlin in 1978 and joined the group of Neue Wilde while creating his expressive style. He worked together with German artist Salome, with whom he also founded the punk band Geile Tiere (Horny Animals) which became relatively famous due to outrageous performances. In 1982 the group made a tour through France.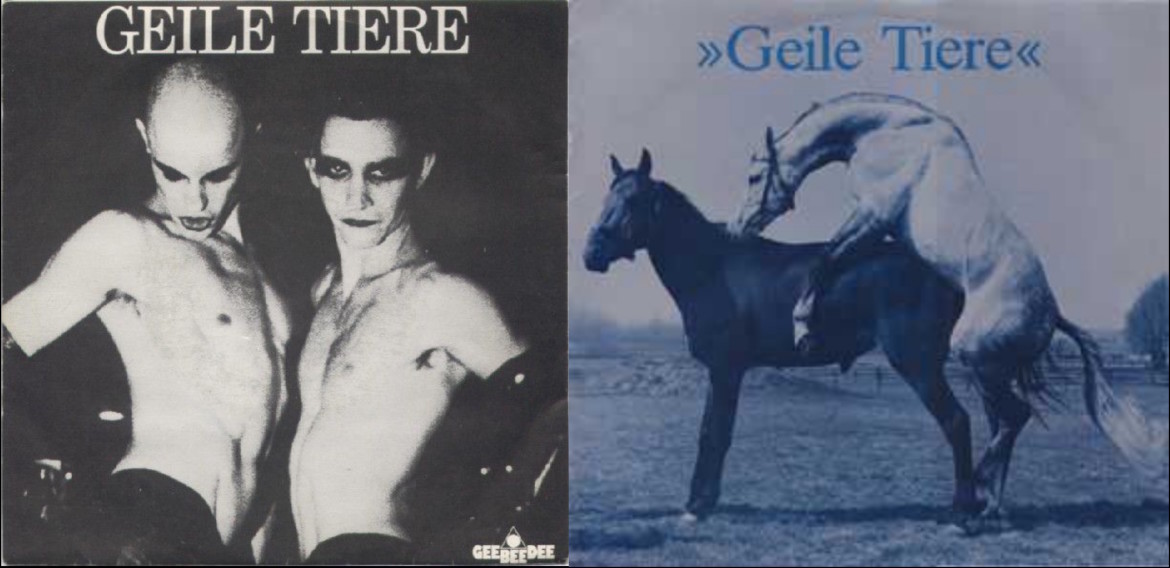 Fig. 3. Left: Salome and Castelli. Right: Cover of the album Geile Tiere (1981)
Revolving Paintings
At the end of the 1980s, Castelli settled in Paris, where he met his wife Alexandra, who became a model for numerous paintings. At that time, he also began to draw so-called Revolving Paintings, which the viewer can rotate 360 degrees to see city landscapes, bodies, or faces.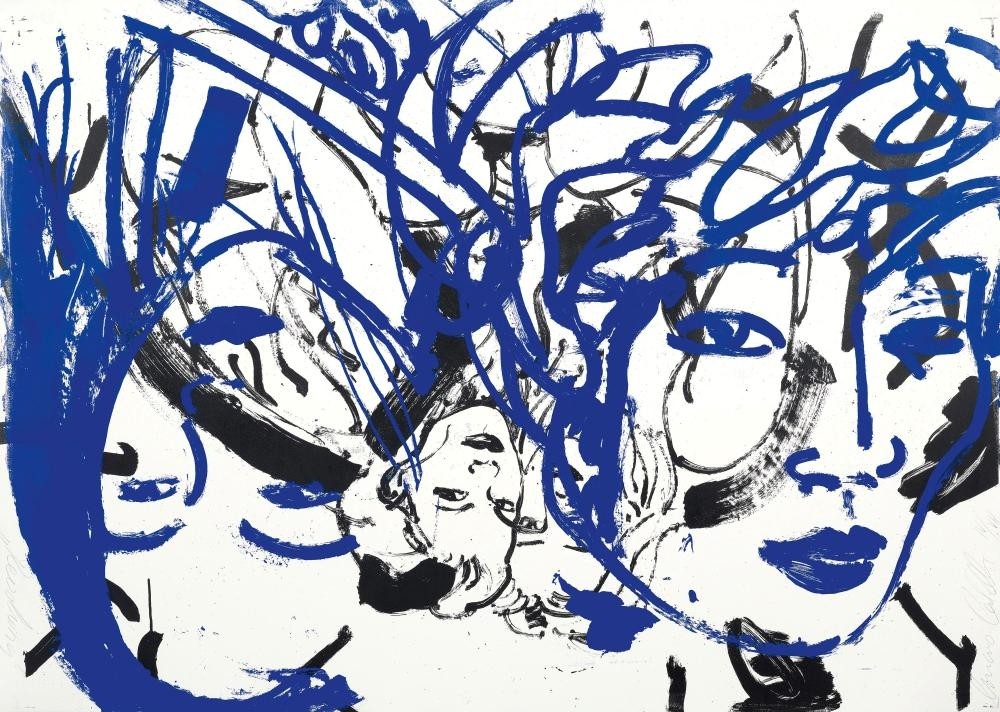 Fig. 4. Revolving. 2018. Colour lithograph.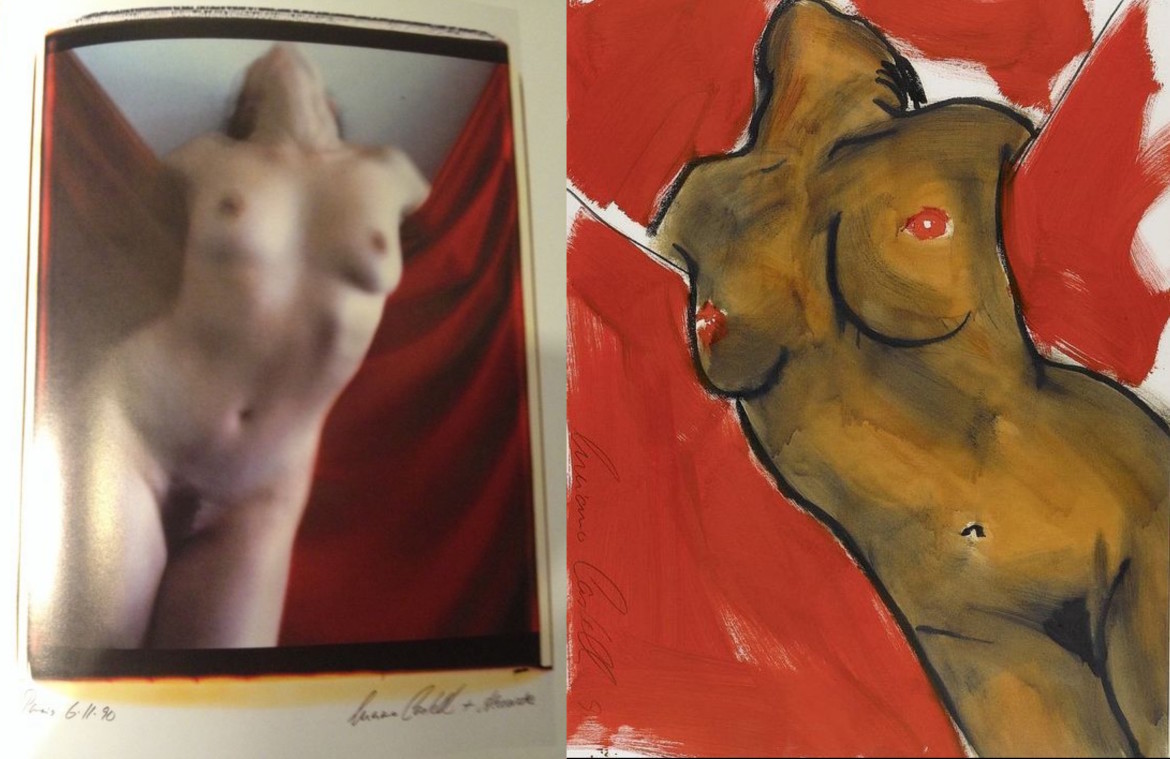 Fig. 5. Alexandra Nude. 1990.
2.3 Million
Nowadays, the works of Castelli are exhibited in Europe and Asia. In 2011, the portrait Luciano 1 (1976) by Gertsch was sold at Sotheby's for 2.3 million Swiss francs.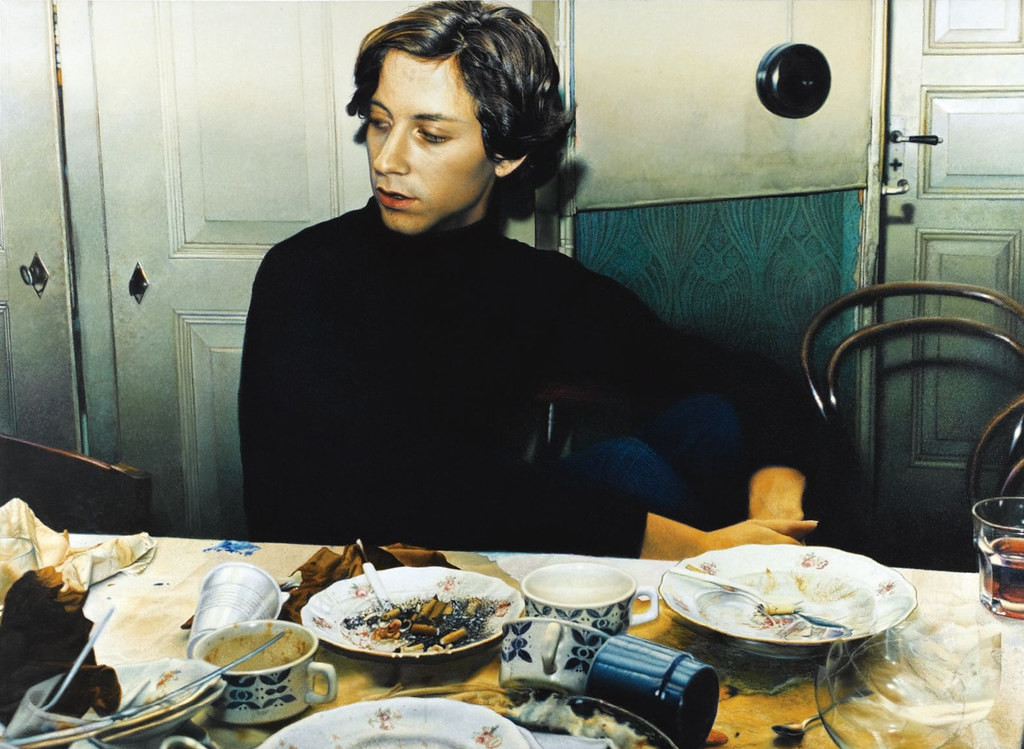 Fig. 6. Luciano 1, Franz Gertsch, 1976.
Alter-ego Lucille
Castelli's technique is comparable to Matisse and other expressionists. His photographs and paintings are inspired by the works of Mapplethorpe, Molinier, Modigliani, Kooning, Schiele, and lots of other artists. His female alter-ego Lucille, appearing on the photo made in 1973, reminds of famous Rrose Selavy, a character brought to life by Marcel Duchamp, the founder of dada movement.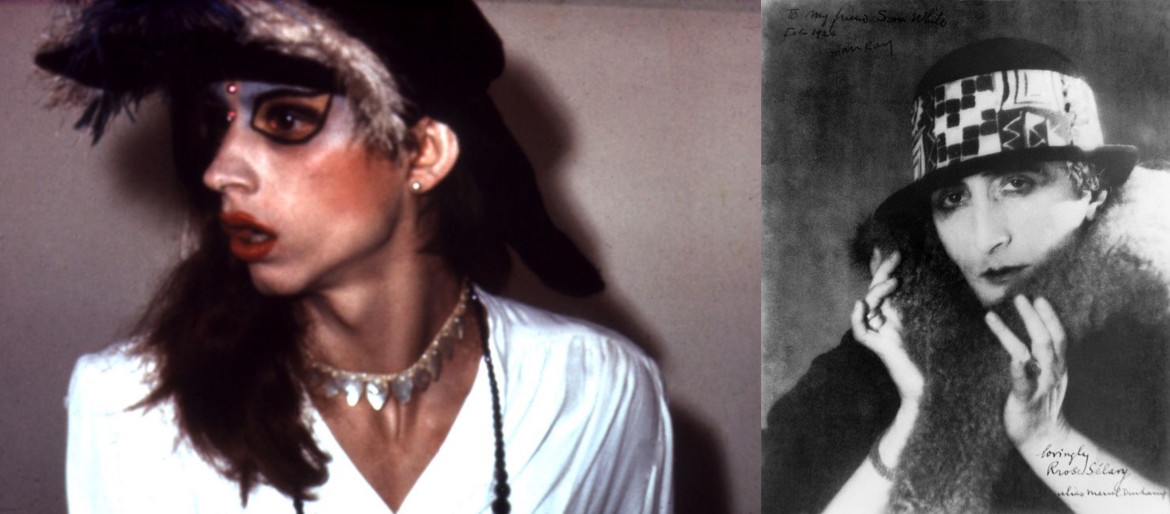 Fig. 7. Left: "LUCILLE" (self-portrait) 1973 (photo taken with self timer). Right: Rrose Selavy (Marcel Duchamp), 1920, photo by Man Ray.
Reptiles
Extraordinary proteism of Castelli draws the viewer's attention to his works including Japanese, Indian, and Spanish self-portraits. In terms of his mimicry skills, Castelli can be compared to the chameleon. By the way, he pays homage to reptiles in a triptych Reptil Blau (1975), Reptil Grün (1973), Reptil Orange (1975).
Fig. 8. Reptil Blau (1975), Reptil Grün (1973), Reptil Orange (1975).
Leda and the Swan
Modifying well-known ancient stories, Castelli creates his own myth, as it happens in his work Luciano und der Schwan (1976), based on a Greek legend about Leda and the Swan.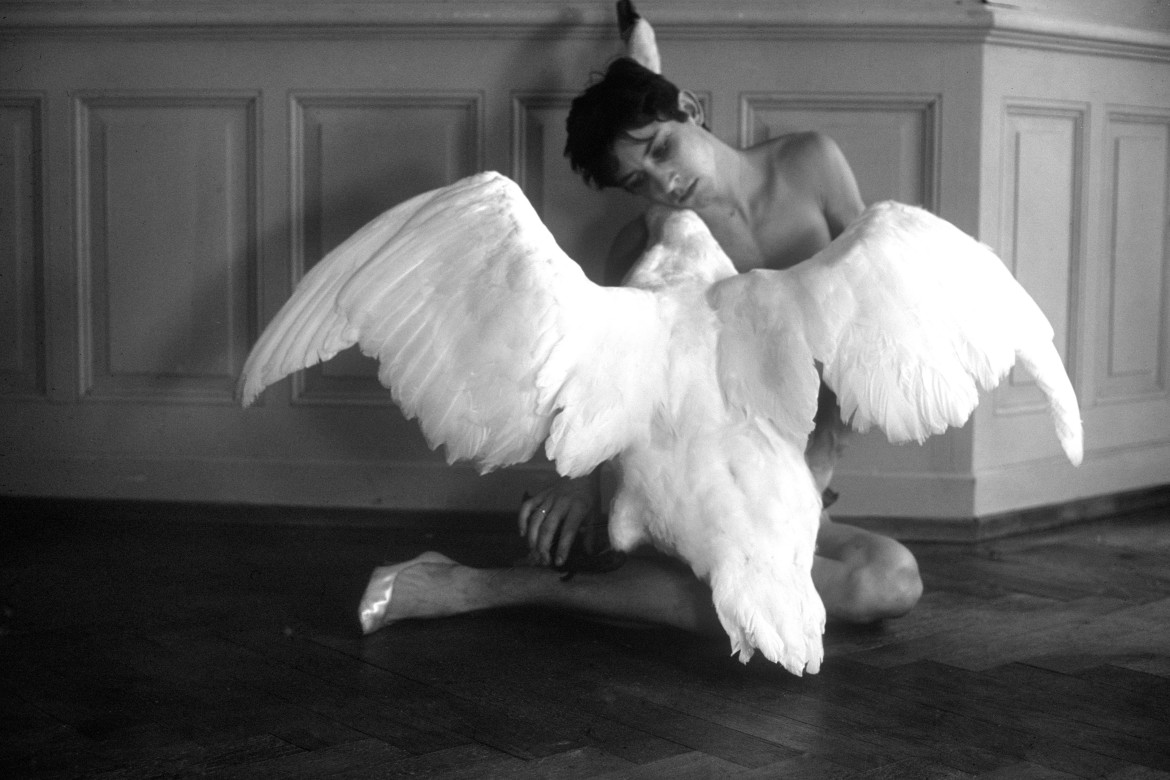 Fig. 9. Luciano und der Schwan, 1976
The Japanese Influence in works of Luciano Castelli
The female body is the central motif in Castelli's works since 1978. Depicting women, Castelli puts an accent on their sexuality. Female figures masturbate or lie in sensual poses.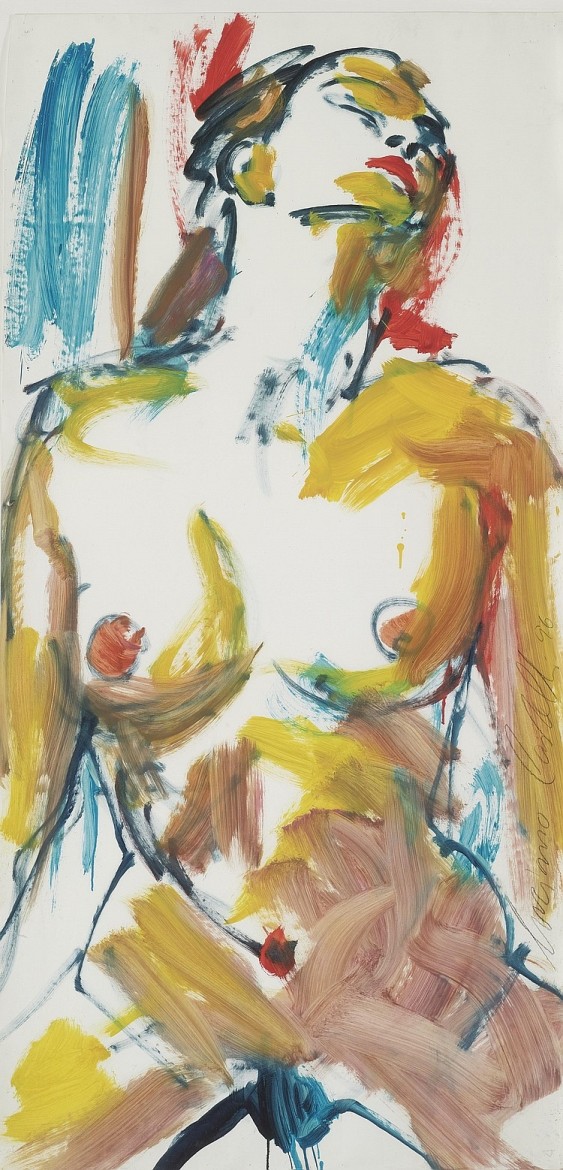 Fig. 10. Alexandra II. 1996. Oil and pencil on paper.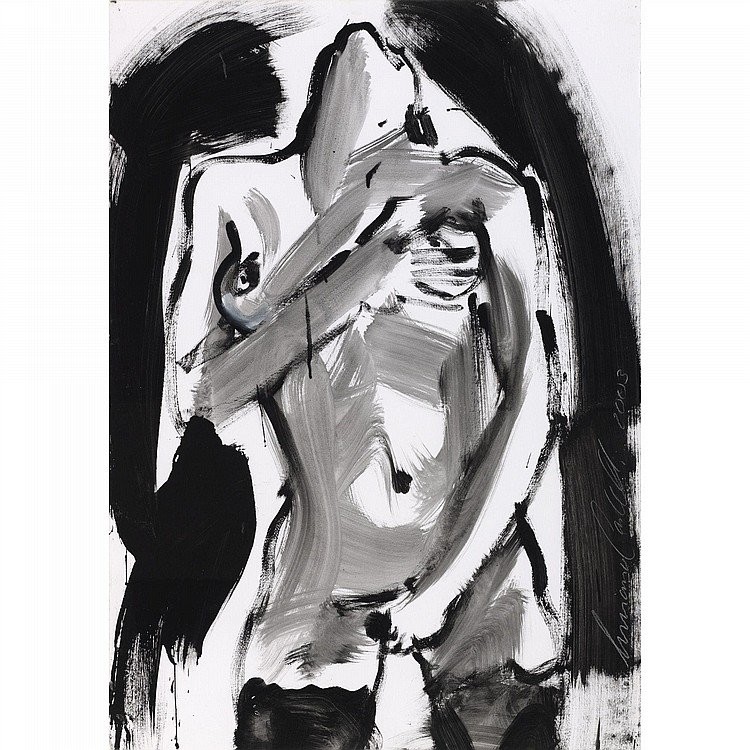 Fig. 11. FEMALE TORSO, 2003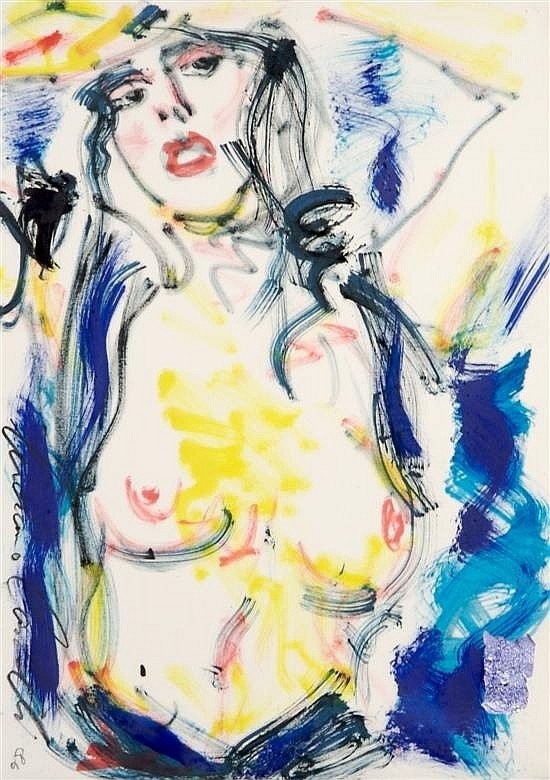 Fig. 12. Untitled, 1986 mixed media on paper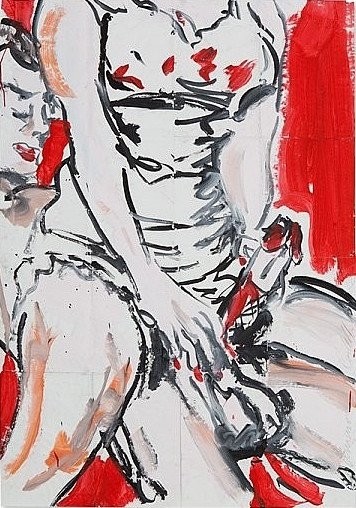 Fig. 13. Intercourse, 1982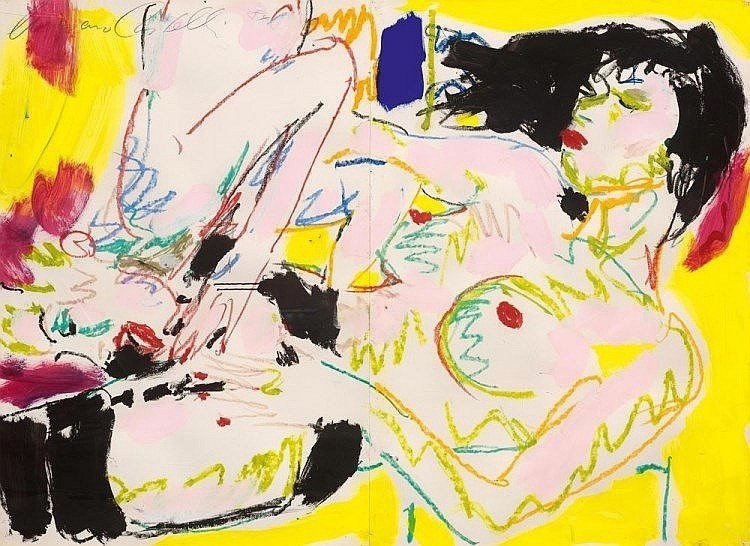 Fig. 14. Two girls. 1984.Oil crayon and synthetic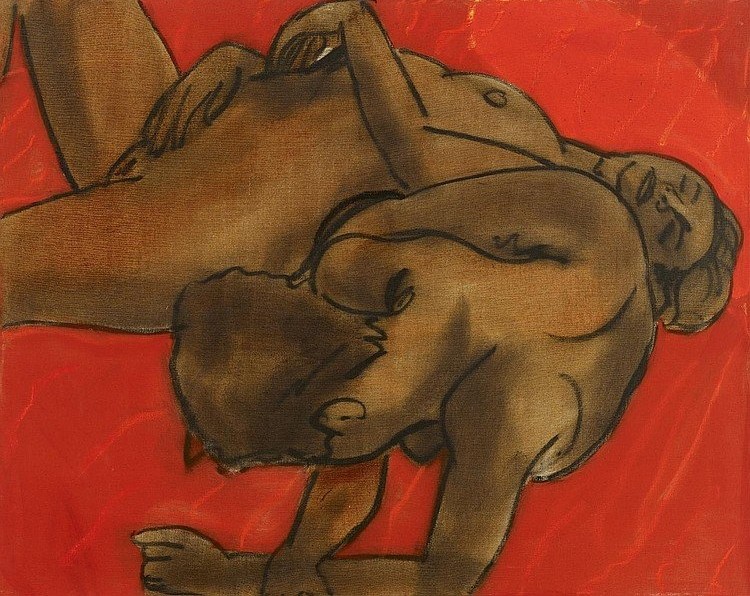 Fig. 15. Untitled. Image is taken from invaluable.com.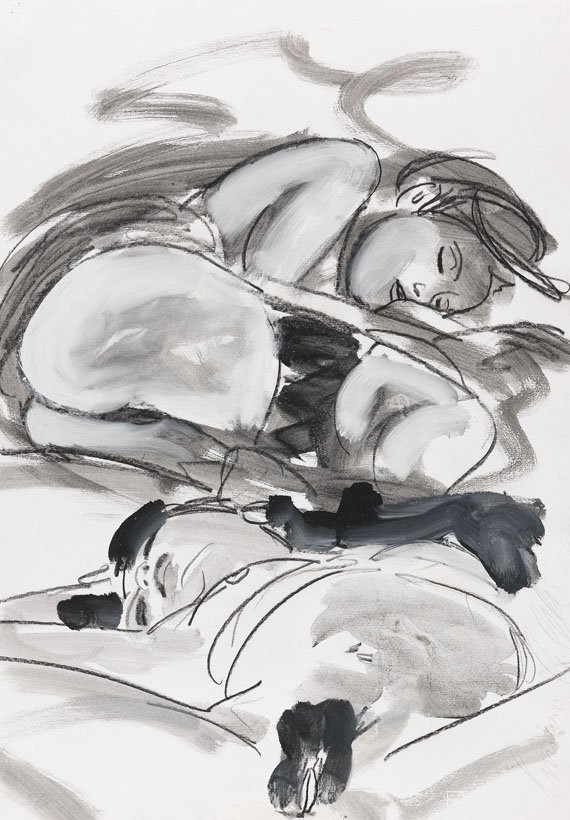 Fig. 16. Schlaf, 2000.

Fig. 17. Two Women – Yellow, 1996.
Oriental Theme
Among these sensual paintings, we find several depictions of Japanese or Chinese women. The oriental theme appeared in his paintings during the Geile Tiere period.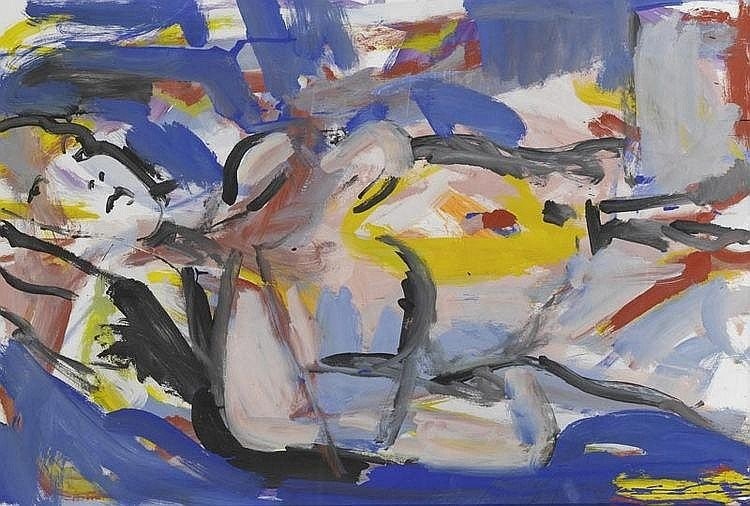 Fig. 18. Reclining nude. Gouache.
Fig. 19. Untitled (Zwei japanische Mädchen), 1986
The Bitch and her Dog
The interest for the Japanese aesthetic reached its' peak in 1981 when, together with Salome, he did a performance The Bitch and her Dog, playing a dog, while Salome was playing a geisha. A year earlier, Castelli made few self-portraits in a Japanese style.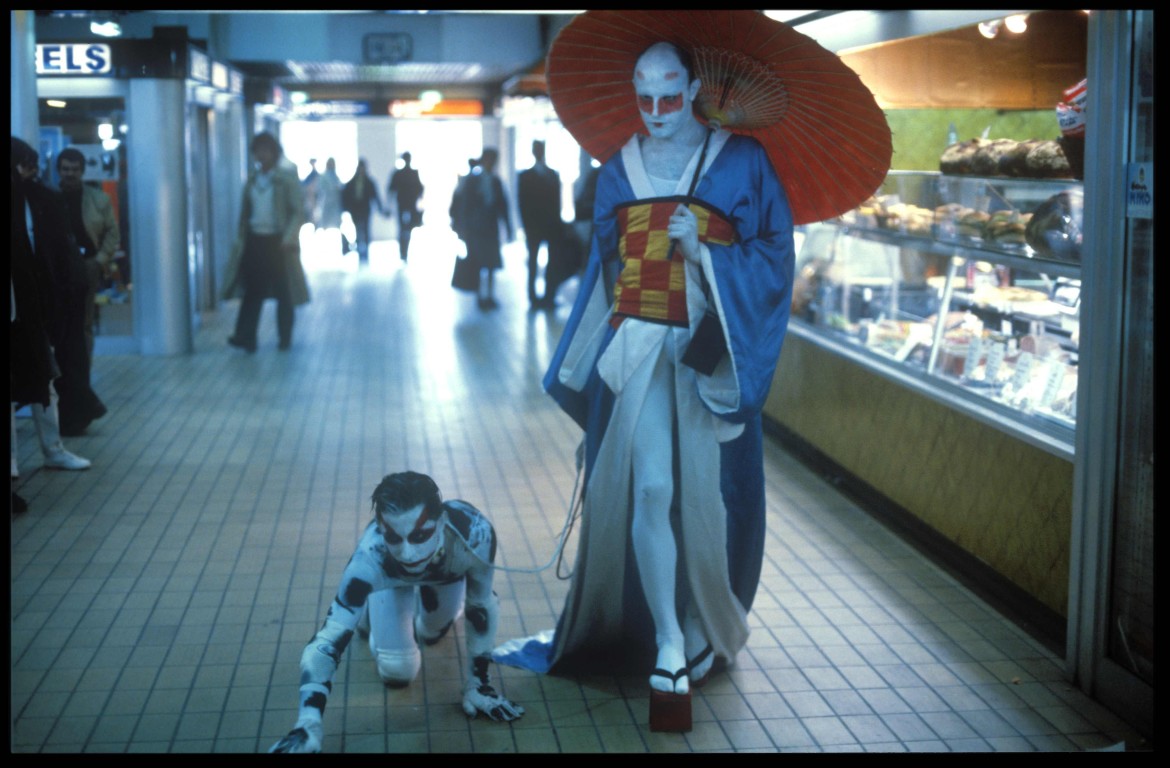 Fig. 20. The Bitch and Her Dog, IIIe Symposium d'Art, Lyon (with Salomé), 1981.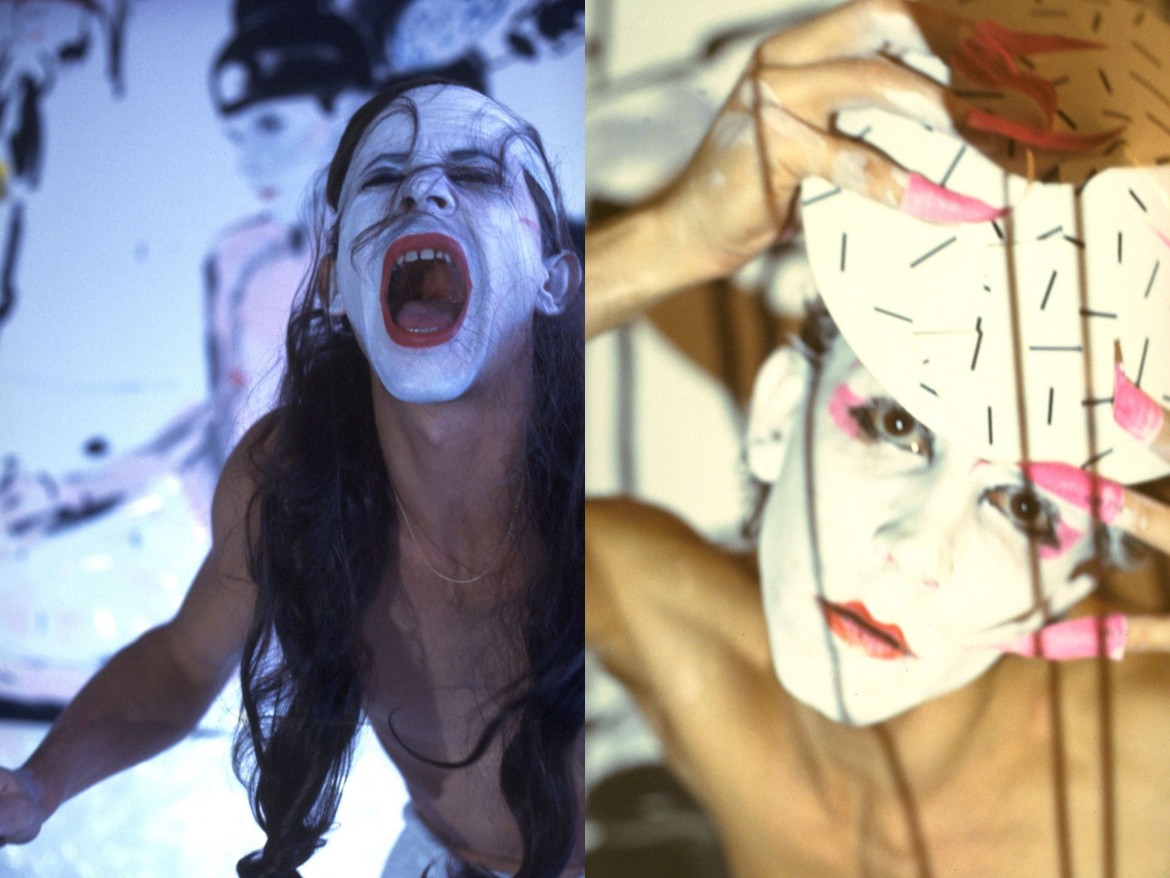 Fig. 21. Left: JAPANISCHES SELBSTPORTRAIT (self-portrait) 1986 (photo taken with self timer). Right: JAPANISCHES SELBSTPORTRAIT (self-portrait) 1980 (photo taken with self timer)
Bondage Theme
The depictions of Asian girls, which Castelli's been drawing since the 1980s til now, include bondage theme. His ability to build an expressive image with several sharp lines is quite remarkable. To be familiar with his photographs, sculptures, performances, and paintings means to take a short course in Western avant-garde, as Castelli's works combine all main features of the art of the 20th century: brightness, expressionism, eroticism, exoticism, and blurred gender.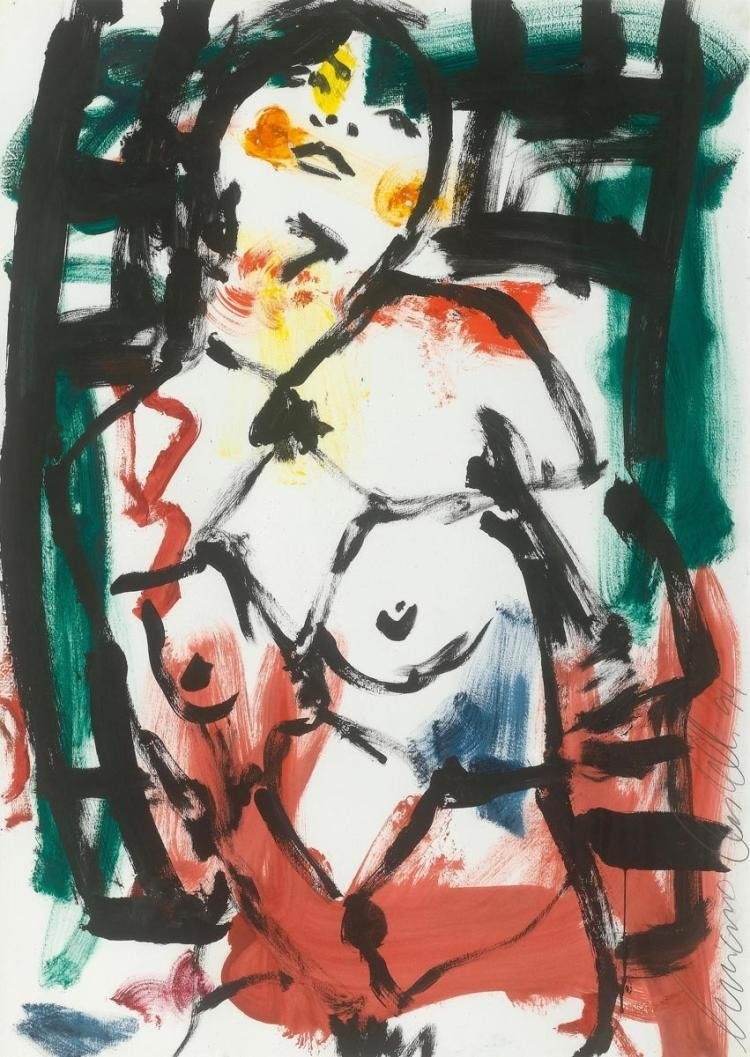 Fig. 22. Untitled. Vitrier. 1994.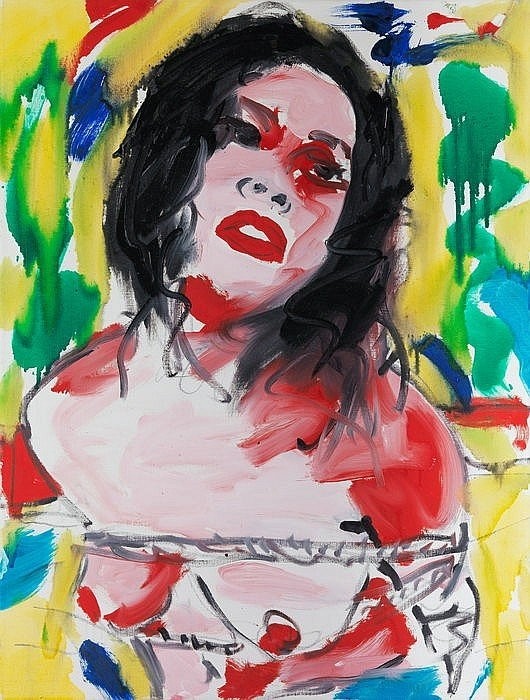 Fig. 23. Frauenakt. 1990s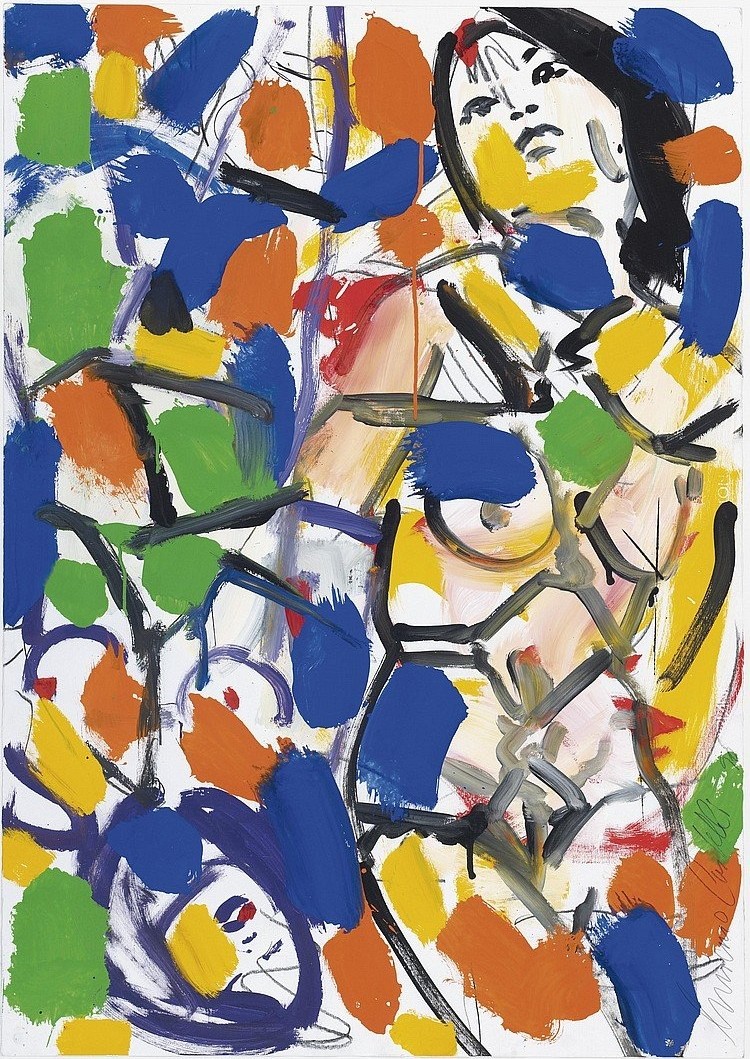 Fig. 24. PIGALLE MIX, VITRIER, 1996
More information about this artist you can find at lucianocastelli.com.
Sources: wikipedia.org; lucianocastelli.com; invaluable.com; kettererkunst.com
Matthias Liebel: Luciano Castelli – 30 Jahre Malerei. Das malerische Oeuvre des Künstlers von seinen Anfängen bis Ende der 90er Jahre. Dissertation, Universität Bamberg 2006.
You can check out some fascinating articles on bondage art in the shibari section….!!
Are you a fan of Luciano Castelli's art? If so, what appeals to you? Leave your reaction in the comment box below….!!