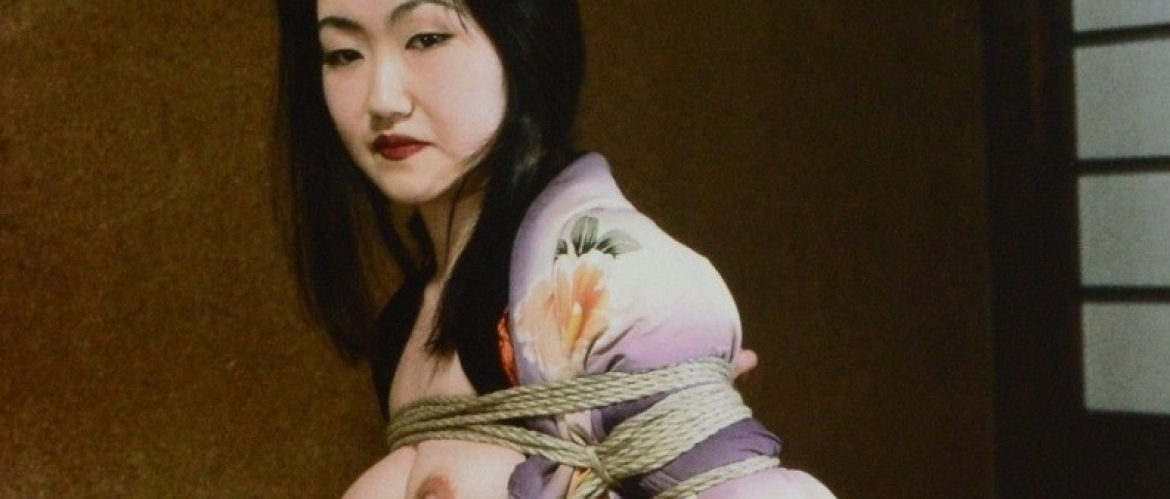 Asian Sensuality in the Series of Japanese Photographer Nobuyoshi Araki
Araki Nobuyoshi (born 1940) is a Japanese photographer famous for his provocative works that balance between art and pornography. In the documentary film "Arakimentari" (2004), he is claimed to be a follower of shunga traditions. He often collaborates with artists such as Björk and Lady Gaga. His art can be distinguished by its' casualty and intentional rejection of artificialness, however, some b&w shots in our set remind of aesthetically charged works by Edward Weston or Lucien Clergue.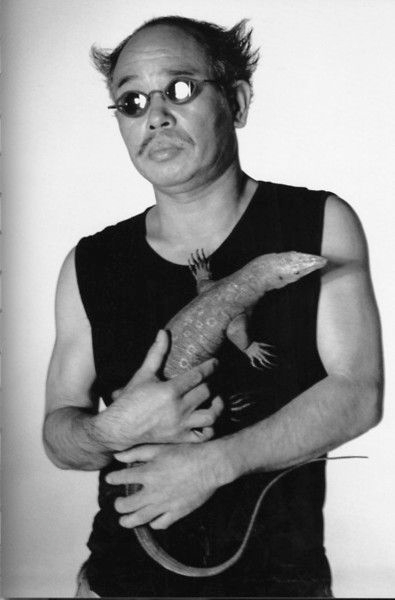 Fig. 1. Tokyo Comedy, 1997 (Self-Portrait) Silver gelatin print 60 × 40 in (hotparade.tumblr.com)

Fig. 2. Left: Tokyo Comedy, 1997 Chromogenic print, printed later, flush-mounted. Image: 37.8 x 57.5 cm (14 7/8 x 22 5/8 in.). Right: "Tattooed man with a yūjo (prostitute)' (c.1860s) from the series 'Koi no Minamoto (The Source of Love)" by Ikkokai Meshimori.
Baby Pearl
Araki was born in a family of geta salesmen. His father, Chotaro Araki, was an amateur photographer who gave to the 12-year-old son the first camera, "Baby Pearl." Nobuyoshi made his initial steps in photography by taking pictures at the school excursions.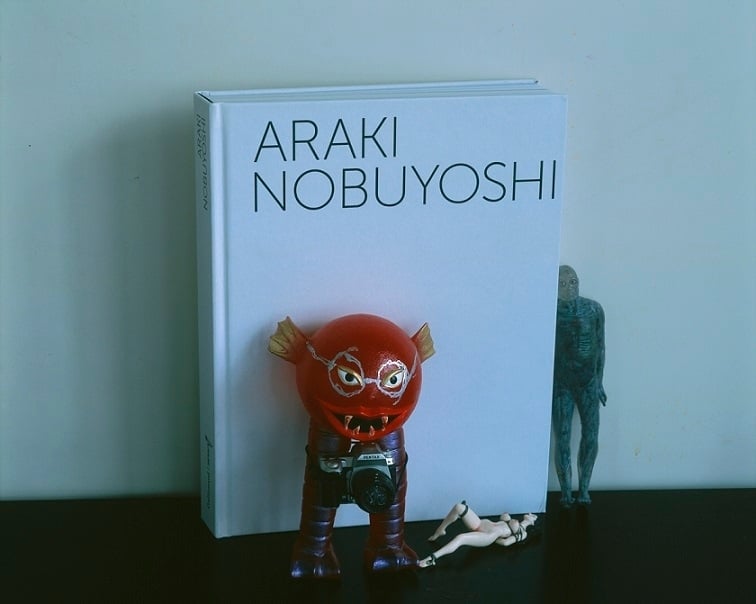 Fig. 3. arakinobuyoshi.com
Pictures of Kids at Home
1959, Araki enrolled in the department of engineering at Chiba University (the sub-faculty of photography and filmmaking). His bachelor's degree work was the photographic set "Pictures of Kids at Home." After graduation, the artist began working at the Dentsu ad agency. 1964, he was awarded the prize of "Tayo" magazine for the collection of photos of kids.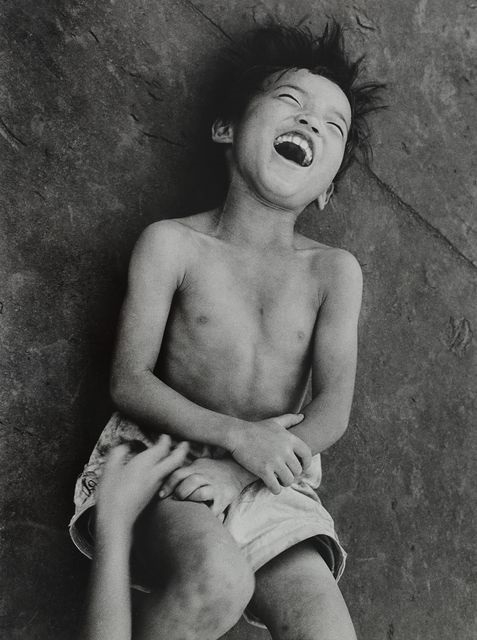 Fig. 4. Satchin, 1965, 1963 Silver gelatin print, printed 2008 60 × 50 cm
Sur-sentimentalism
In 1970, Araki released the self-published album "Copied photos" (25 books with 70 copies of each) that he sent to his friends, some critics, and, also, random people, whom he found in the phone book. The work consisted of faces of Tokyo inhabitants. The same year, Araki organized an exhibition named "The Manifest of Sur-sentimentalism #2. The Truth About Mary Carmen" with the demonstration of exaggerated female genitalia photos.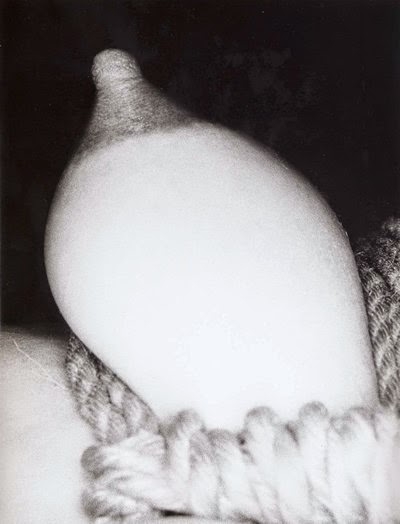 Fig. 5. Erotos, 1993 Gelatin Silver Print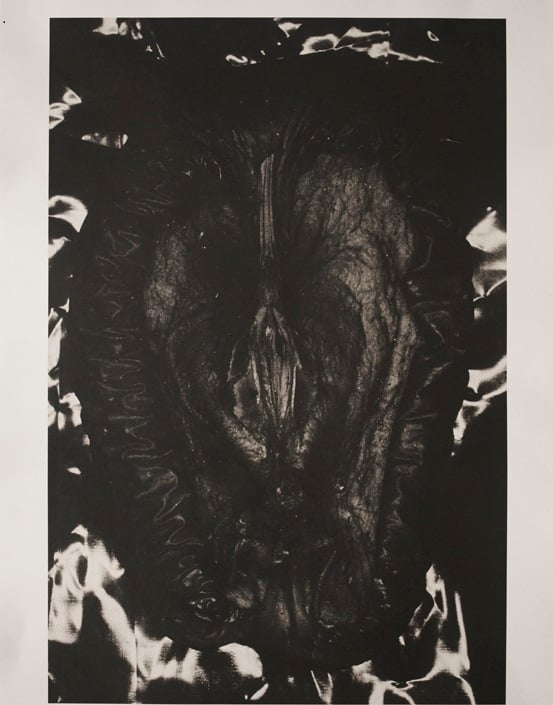 Fig. 6. "Erotos" 2013 (amanasalto.com)
Sentimental Journey
Working at the Dentsu agency, Araki made an acquaintance with its' secretary Yoko Aoki whom he married in 1971. The photographs he took during a honeymoon were included in the book "Sentimental Journey." Yoko died from cancer at the age of 42. This tragedy was reflected in some of Araki's photographs ("Winter Journey" series).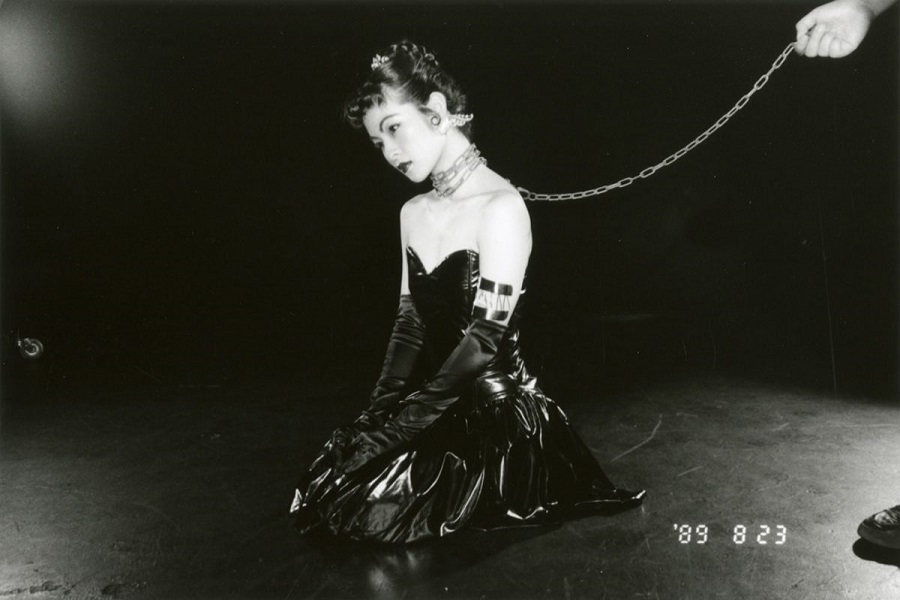 Fig. 7.  A Sentimental Journey, 1971-2017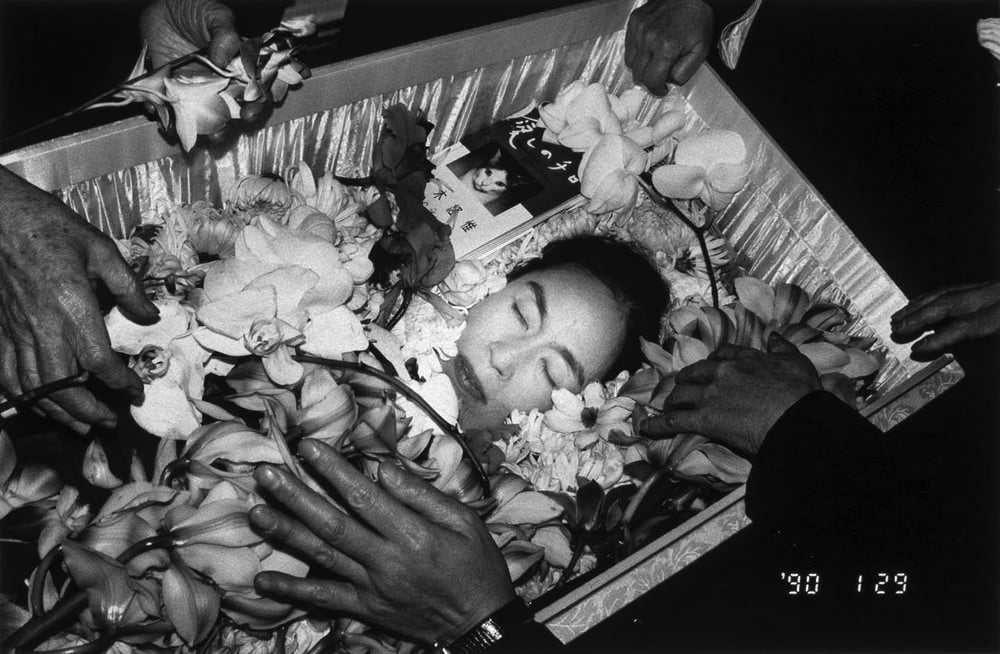 Fig.8. Untitled (Portrait of Araki's late wife Yoko Aoki) from the series Sentimental Journey, 1990 Gelatin silver Print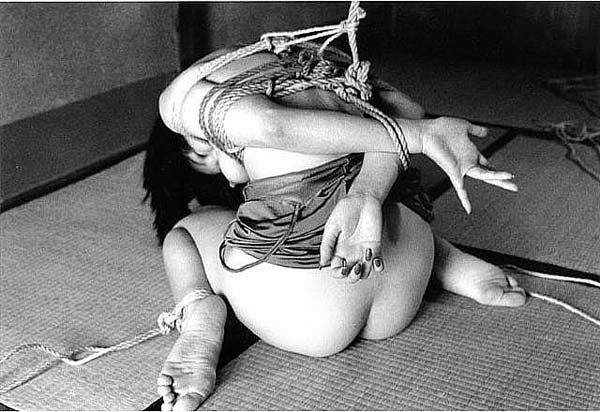 Fig.9. Tied girl from the series 'A Sentimental Journey', (1971-2017)
Union of Copyists
Together with his supporters, Araki founded the union of copyists under the slogan: "The photography is a copy." 1972, he left the Dentsu agency and wholly devoted himself to the art. Two years later, he established the photo school along with the leading Japanese photographers of that time, such as Eiko Hosoe and Masahisa Fukase. In 1976, when the school was closed, he founded another one and became an editor of the magazine specializing in female photography.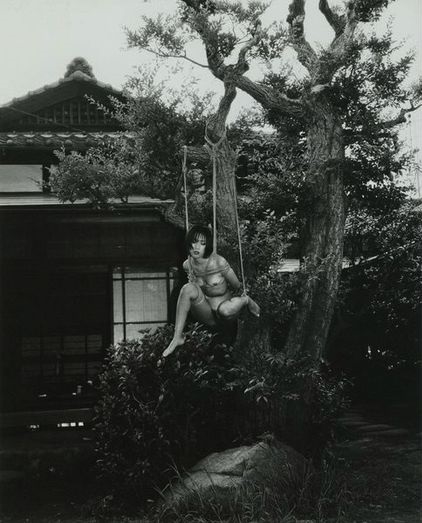 Fig. 10. Personal Sentimentalism in Photography, 2000 Black-and-white photograph 27.5 × 33 cm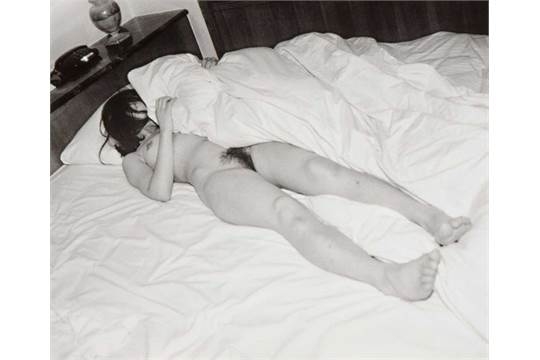 Fig. 11. Untitled (from Personal Sentimentalism in Photography), 1980 Gelatin silver 26.7 × 32.4 cm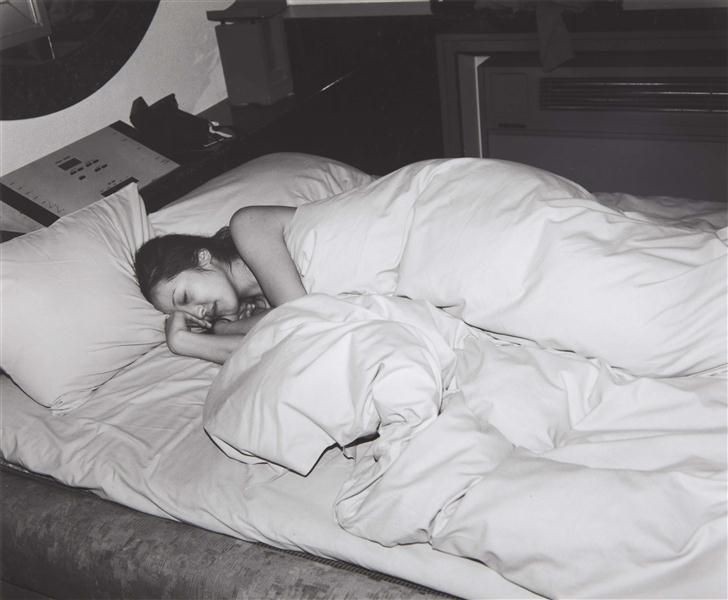 Fig. 12. Personal Sentimentalism in Photography, 2000 Gelatin silver print 32.5 × 26.8 cm
S&M Sniper
In the 1970s, Araki began to gain popularity in the U,S. In 1979, he traveled to New York to take part in the exhibition entitled "Japan: A Self-Portrait." The same year, his first series of bondage photos was published in the "S&M Sniper" magazine.
Fig.13. Untitled (Bondages), 2008 Digital c-print on Fuji Crystal archive paper
Fig.14. 'Tokyo Comedy Series' (1991)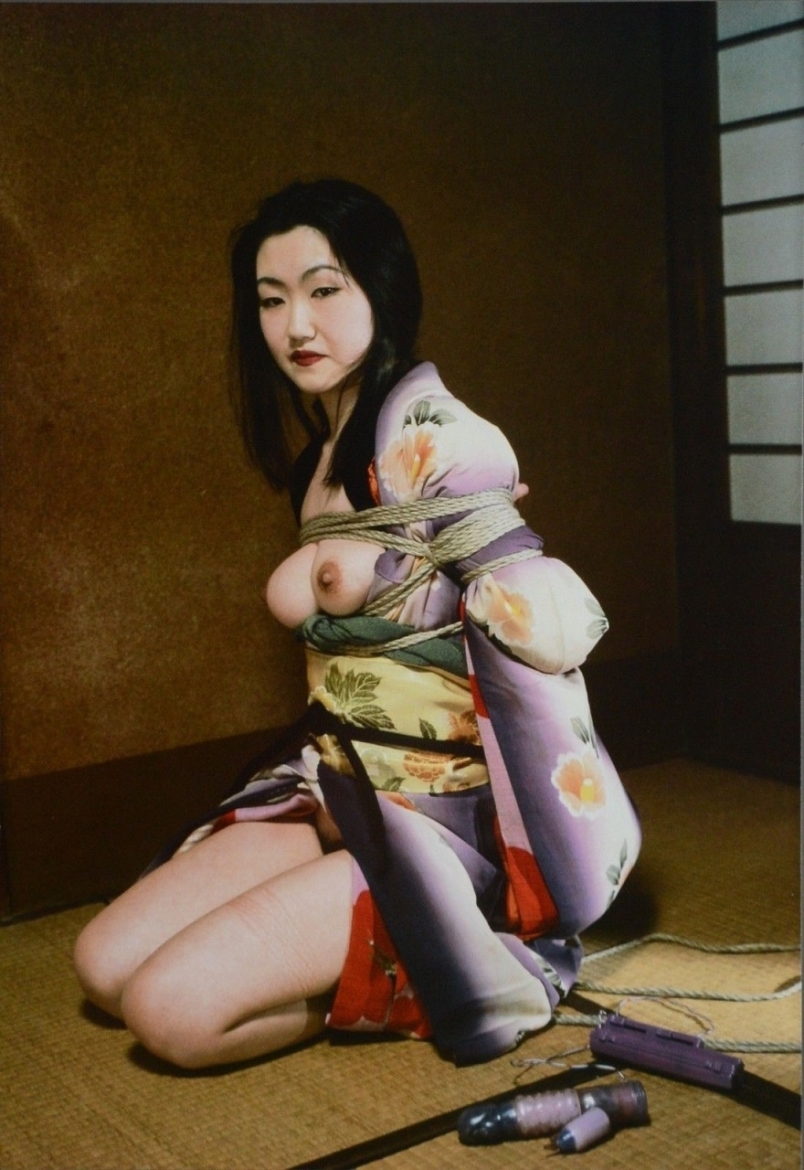 Fig.15. Untitled from the series "Suicide in Tokyo" (1991)
Fig.16. 'Untitled ' polaroid (2003- 2014)
Fig.17. Untitled
Fig.18. Untitled
Fig.19. 'Kinbaku'
Fig.20. Untitled
Pseudo-Diary of a High School Girl
In 1981, Araki established his "Araki" company and began to publish "Shashin dzidai" magazine. At that time, he also debuted as a film director in "Pseudo-Diary of a High School Girl."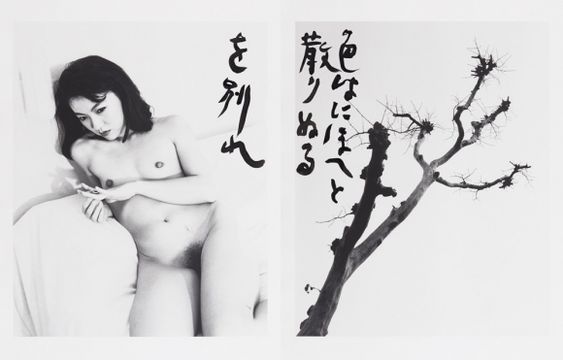 Fig.21. Diptychs from 'Tokyo Nude' and 'Shi Sha Shin' (amanasalto.com)
Fig.22. Diptychs from `Tokyo Nude` and 'Shi Sha Shin' (amanasalto.com)
Controversy
In 1988, Araki was accused of producing pornography. All copies of "Shashin dzidai" were confiscated. Araki was arrested and had to testify at the police. Japanese authorities still ban his exhibitions, but he is productive and popular against all odds. During his career, he's issued more than 250 books. In addition to the inner controversy of his work, Araki is known to have sexual relations with his models, which he proudly claimed himself.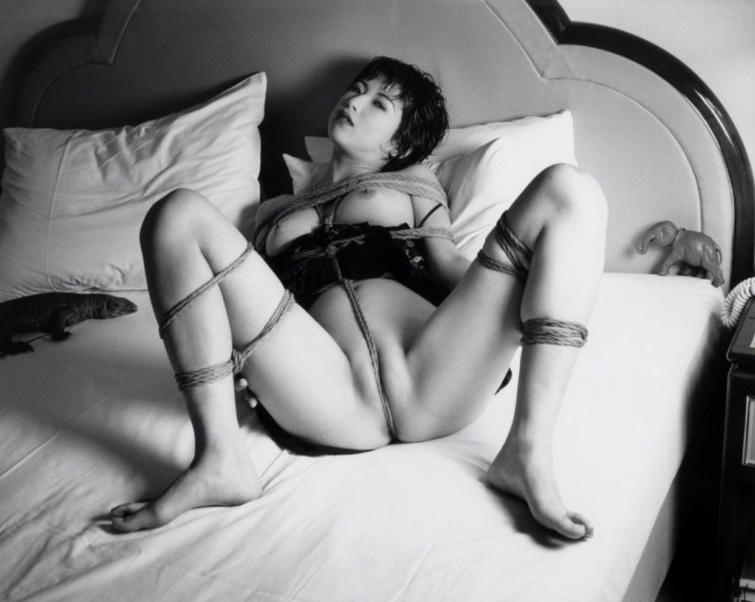 Fig.23. 'Tokyo Comedy' (1997) B/w photograph mounted on aluminium (Sleek-mag.com)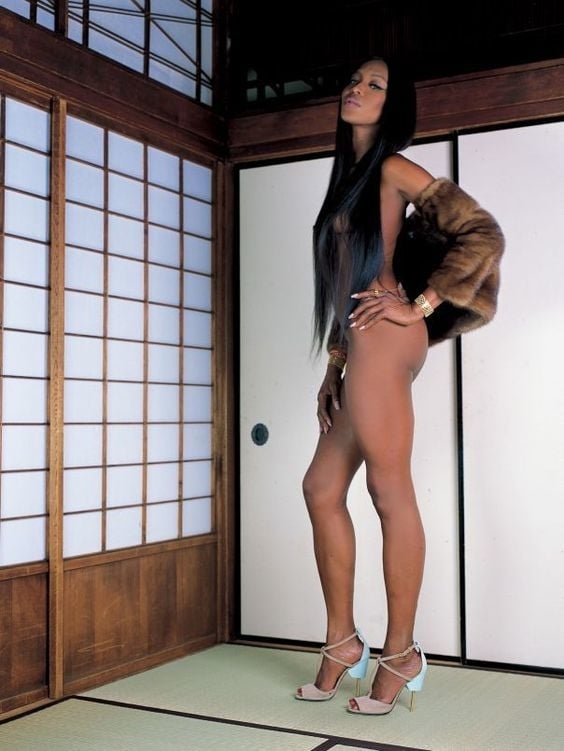 Fig.24. 'Naomi Campbell' (2014) by Nobuyoshi Araki for Vogue Japan
Fig.25. Untitled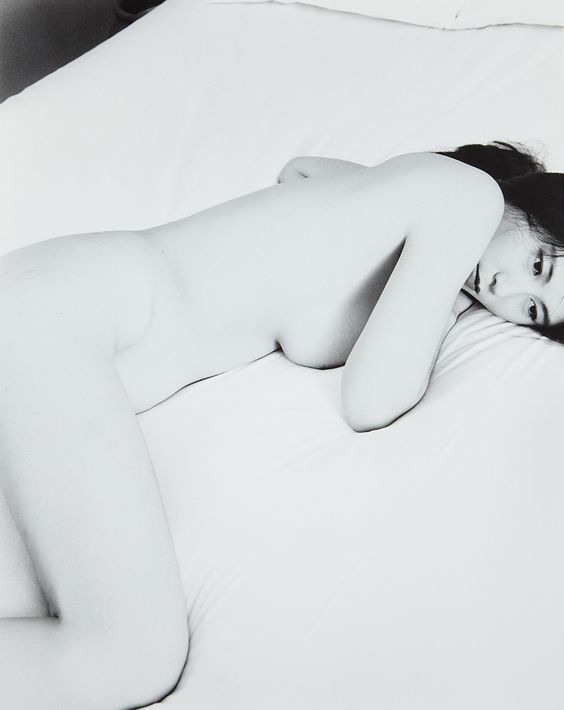 Fig.26. Untitled (1990-2000) (Source: fuckyeaharaki.tumblr.com)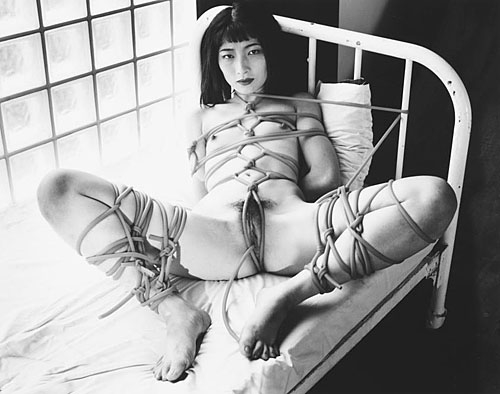 Fig.27. Untitled
Kaori
In 2018, the model Kaori who posed him for 15 years, from 2001 to 2016, accused him of financial and artistic exploitation. In her blog, the model wrote that she "worked without a contract, was forced to take part in explicit shoots in front of strangers, was not regularly paid and that her nude images were often used without her consent" (Wikipedia). To attract attention to these statements, the activist group Angry Asian Girls Association was protesting against an exhibition of photographs by Araki at C/O Berlin in December 2018.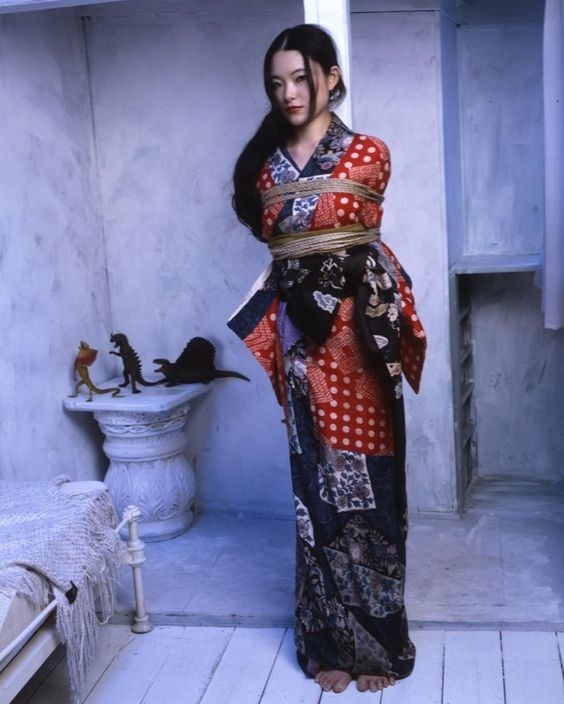 Fig.28. 'Kaori' (2004)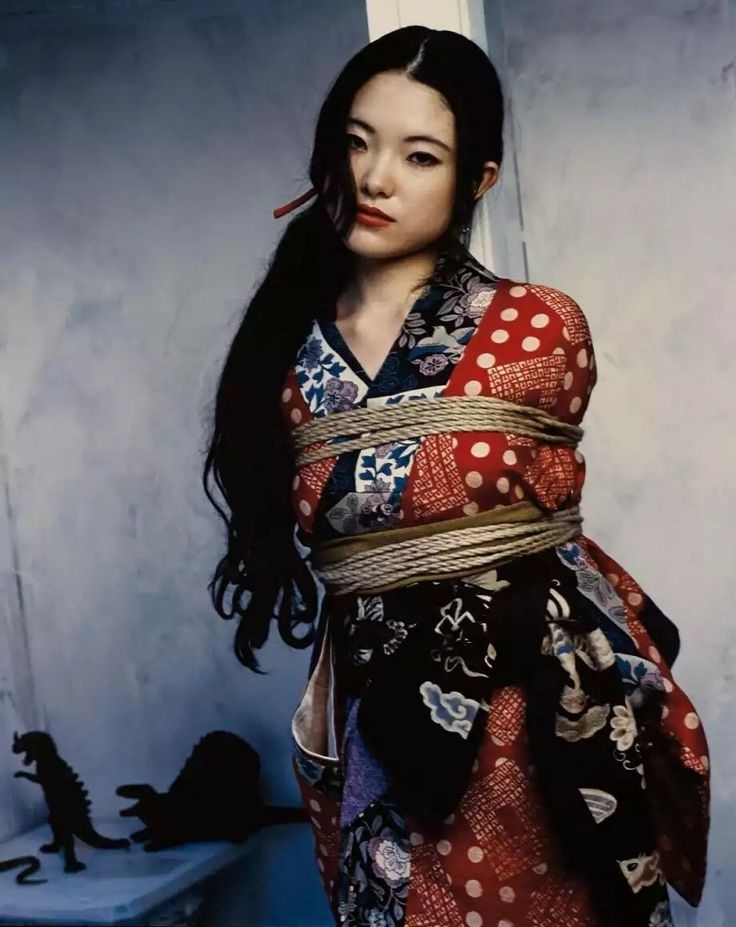 Fig.29.  'Kaori' (2004)
Sources: Wikipedia.org, amanasalto.com, arakinobuyoshi.com, Pinterest, Instagram
Click HERE for more articles on bondage art….!!
What do you think about the erotic photography of Nobuyoshi Araki? Do you consider it to be repugnant obsession or ethical pornography? Leave your reaction in the comment box below…!!