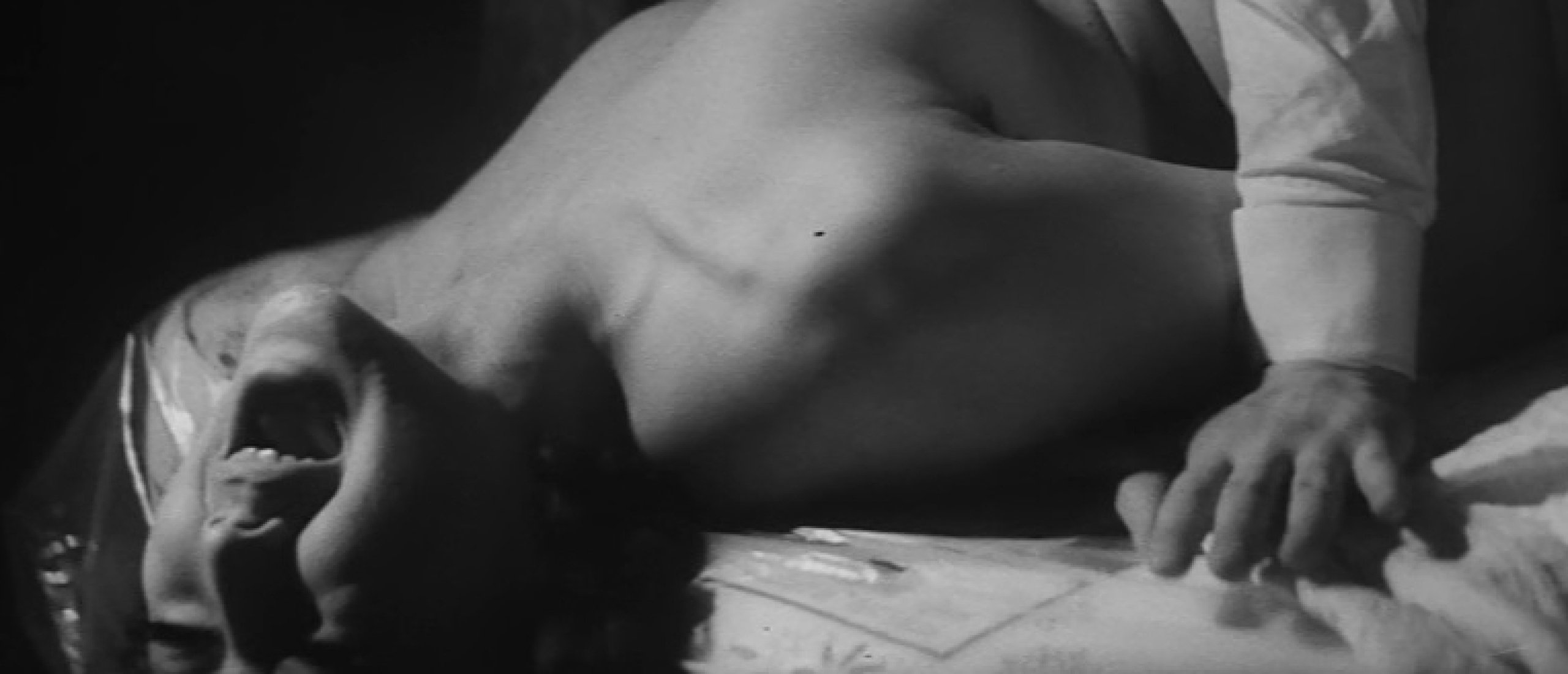 Nudity, Sex and Violence: The Rise of the Pinku Eiga
In the 1960s, while the world was dominated by sexploitation film genres, Japan watched nudity and sex appear in the cinema in an unusual way, inaugurating what came to be called pinku eiga or eroductions. Pinku eiga (Pink film), a term that film production companies used to promote sex appeal films, usually involved an independent production, shot on 35mm by a professional or semi-professional crew. The first movie considered pinku eiga is Flesh Market (Nikotai no Ichiba, 1962) by Satoru Kobayshi.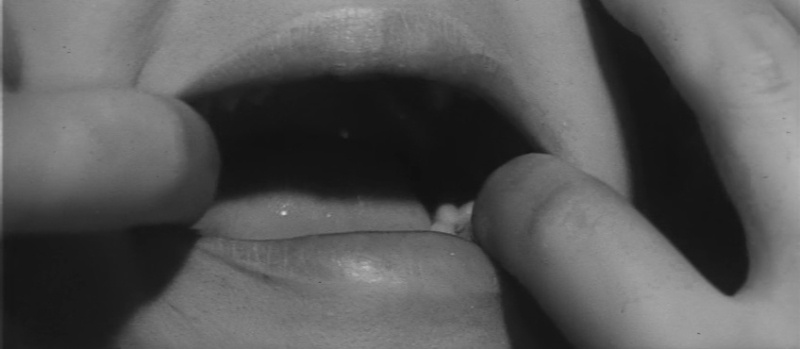 Fig.1. 'Daydream' 1964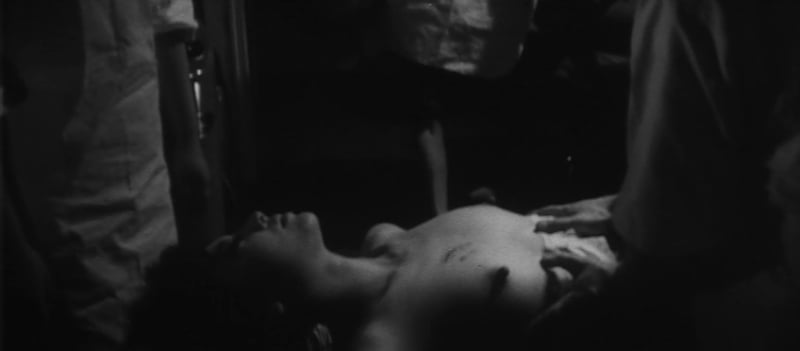 Fig.2.
100 Million Yen
Shortly after its debut, Flesh Market had its copies confiscated by the Tokyo police, which led the crew to put together a new version without the offending parts. The new film was an immediate success due to press coverage of what had happened. Flesh Market, which cost 6 million yen to produce, took in over 100 million yen.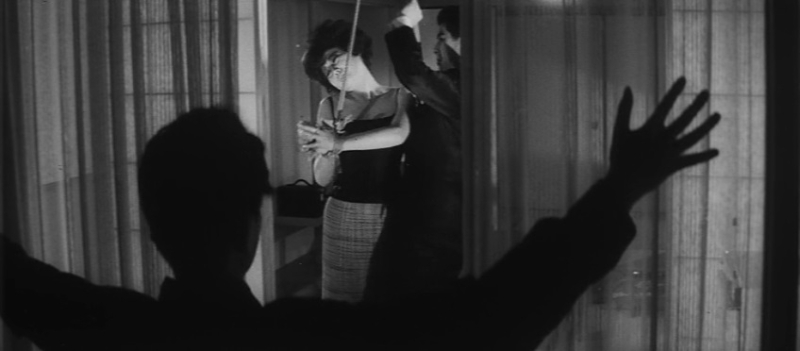 Fig.3.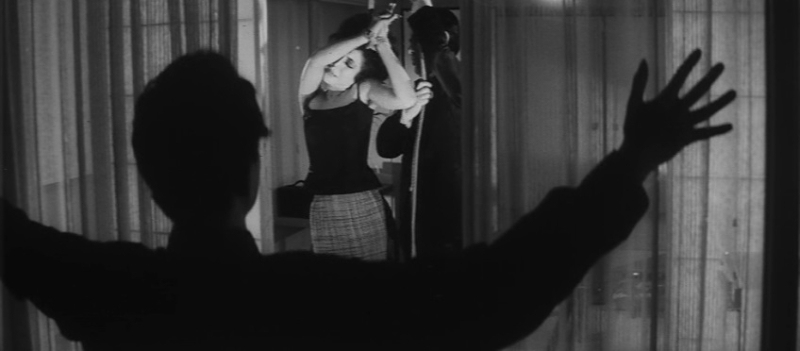 Fig.4.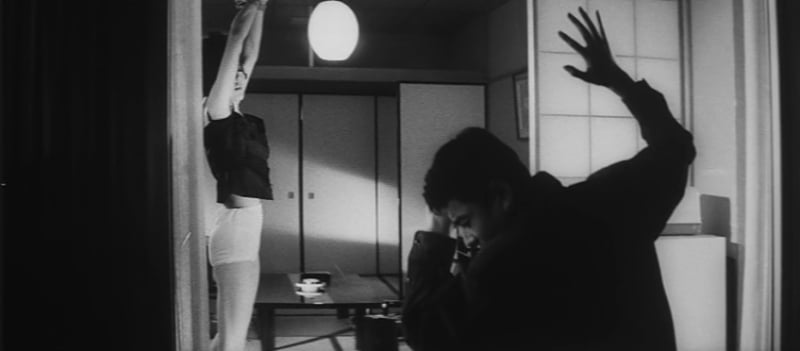 Fig.5.
Mysterious Suicide
Unfortunately, there is only a 21-minute fragment of the film, which is held in the archives of the National Film Centre. At the time, it was common to discard copies of a film as they wore out from being shown over and over again. As it is not possible to access the work with its original duration (49 minutes), the written synopses tell us what its story is about: a 17-year-old girl (played by Tamaki Katori), investigates her older sister's mysterious suicide in the westernized territory of Tokyo's Roppongi district, and ends up being captured by a group of criminals.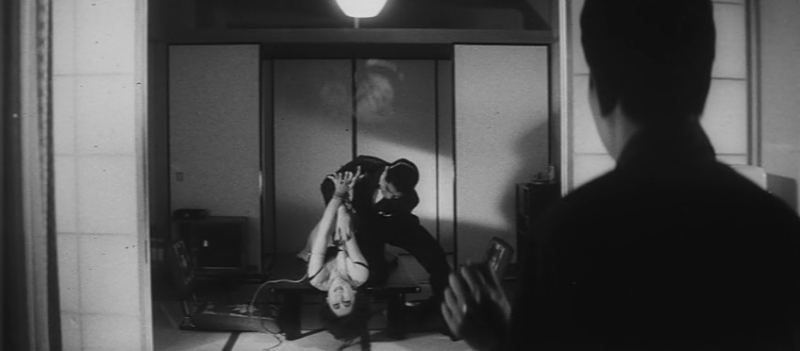 Fig.6.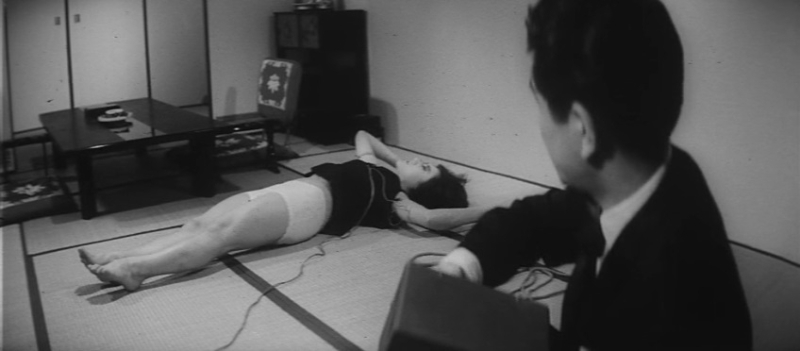 Fig.7..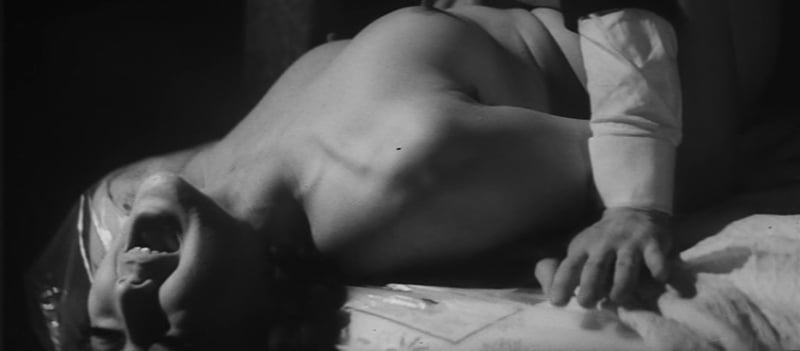 Fig.8.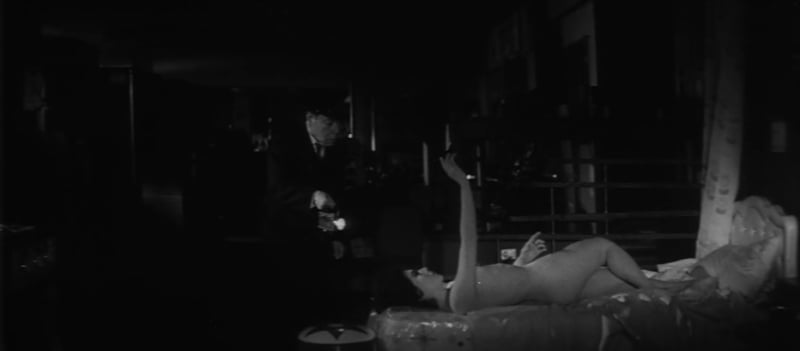 Fig.9.
Godfather of Japanese Porn Cinema
In the years that followed the release of Flesh Market, there was a growing production of pinku eiga films. In 1963, twenty-four films were produced; in 1964, sixty-five, and in 1965, the genre reached its peak, with two hundred and thirteen works. Among these various productions, we must highlight Daydream, by Tetsuji Takechi (considered today the "Godfather of Japanese porn cinema"). The movie opened in theaters while the Tokyo Olympics were taking place, which caused some embarrassment on the part of the Japanese government, since Tetsuji Takechi's work featured an erotic storyline, where it was possible to see scenes with female nudity and pubic hair, something prohibited by law in Japan.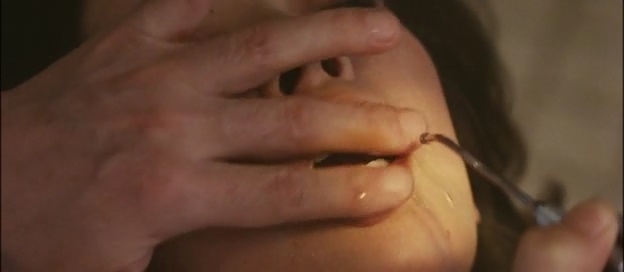 Fig.10. Daydream 1981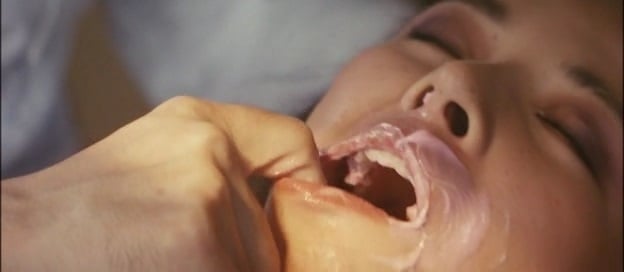 Fig.11.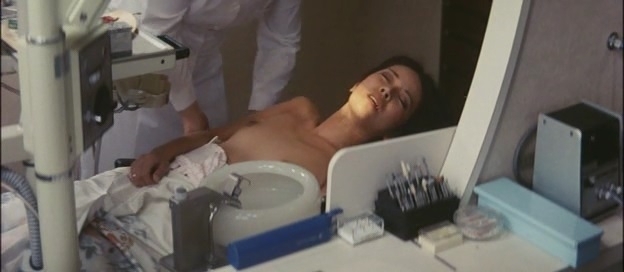 Fig.12.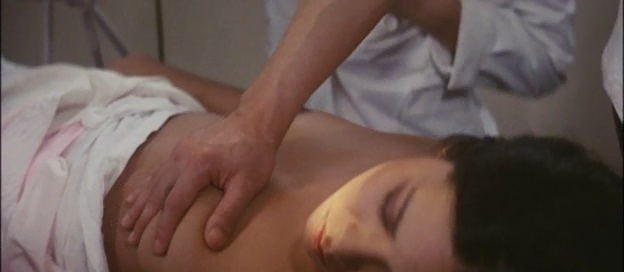 Fig.13.
Sadistic Dentist
Based on a short story by Junichiro Tanizaki published in 1926, Daydream chronicles a young artist's visit to his dentist and the delirium resulting from the effect of anesthesia. In his hallucination, he sees the young woman he met in the waiting room being subjected to all sorts of sexual torture by the sadistic dentist, including electric shock, being hung from the ceiling and rape. Upon waking up, the young man has doubts if what he had were just delusions.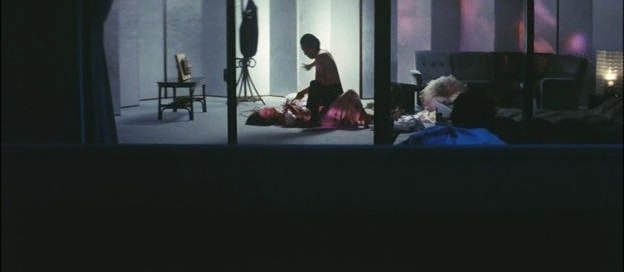 Fig.14.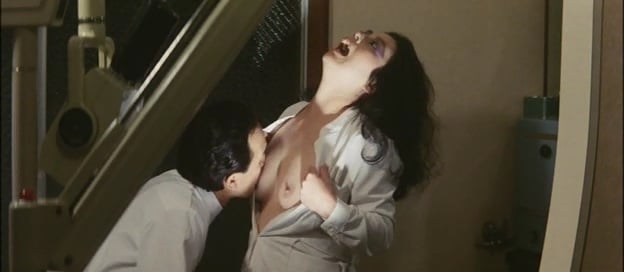 Fig.15.
Fig.16.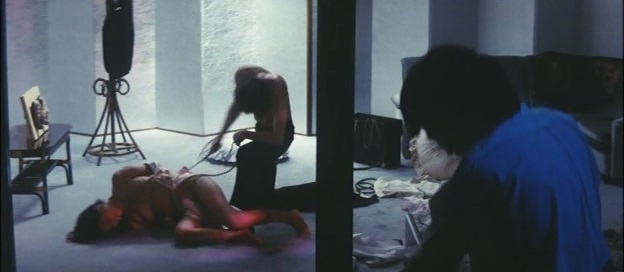 Fig.17.
Provocative Titles
According to Jack Hunter, "In many ways. Daydream was the logical culmination of a growing trend for films with increasingly lurid, provocative titles and subject matter. This trend originated in the late '50s with taiyozoku ("teenage rebel") films such as Taiyo No Kisetsu (Season of Violence), Shokei No Heya (Punishment Room), and Kurutta Kajttsu (Crazed Fruit), and led to exploitation movies like Zekkai No Rajo (Naked Island) and Nihiki No Mesuinu (Night Ladies)".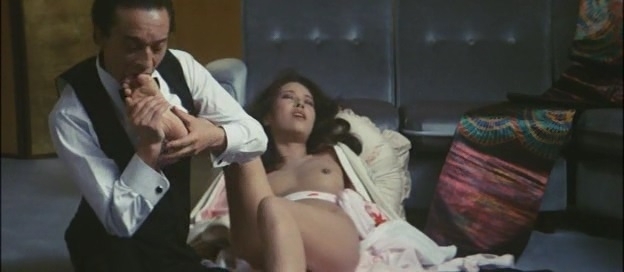 Fig.18.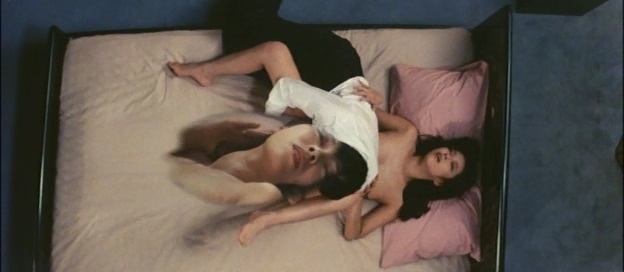 Fig.19.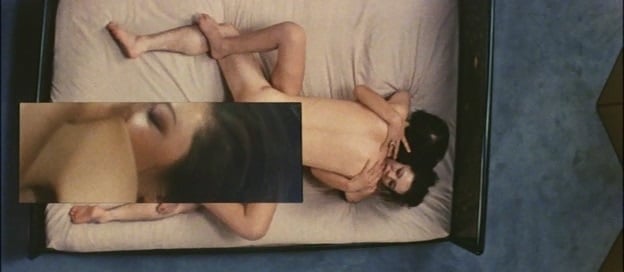 Fig.20.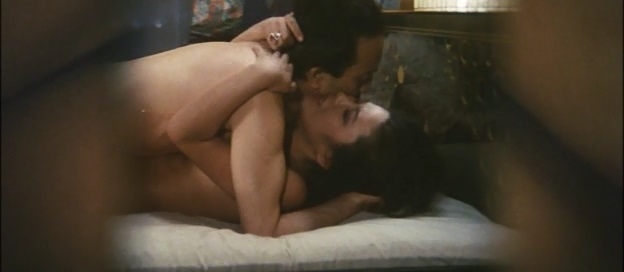 Fig.21.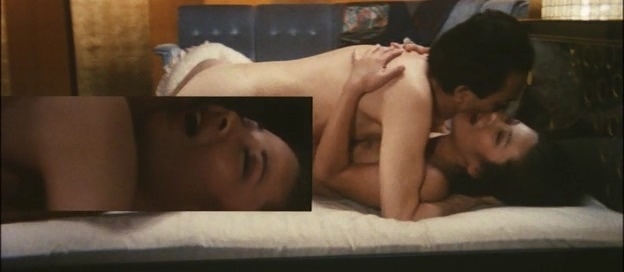 Fig.22.
Sleaziest Version
Daydream had two versions, also directed by Tetsuji Takechi. The 1981 version has the same plot as the 1964 film, but with more sex scenes. For Jack Hunter, "With or without these sequences, the second Daydream is a striking film; stylish, sexy and surreal, with a remarkable debut by actress Kyoko Aizome who, naked for most of the movie, looks phenomenal throughout Daydream 2 (also known as Captured for Sex, 1987), is the sleaziest version of all, climaxing with a veritable orgy of misogynistic torture, yet retaining an impressive oneiric charge".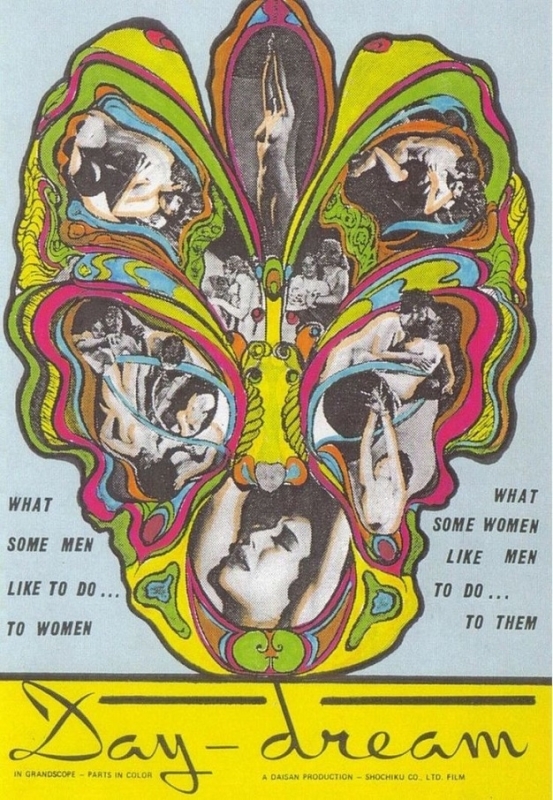 Fig.23. Film poster of 'Day-Dream' (1964)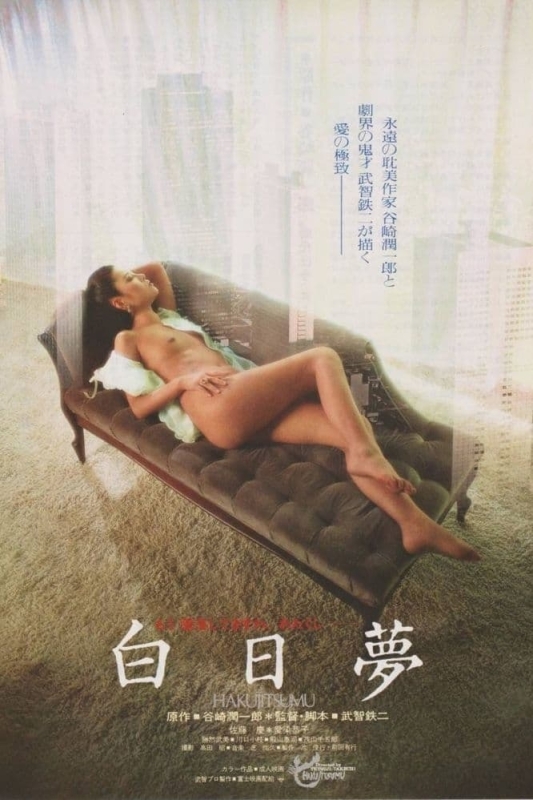 Fig.24. Film poster 'Hakujitsumu (Daydream)'  (1981)
Milestone
For some scholars, the way in which these sado-masochistic characteristics are exploited is what makes Daydream the first pinku eiga. Daydream, today, is seen as a milestone in Japanese cinema, breaking with certain rules imposed by Japanese censorship and establishing a genre that allowed the Japanese film industry to exploit the public's fascination with nudity, sex and violence.
In Premium an extended version of the article with more images (including uncensored frames of the 1981 version)
Click HERE for an article about the controversial film on the troublemaking prostitute Sada Abe
Let us know your thoughts on Pinku eiga in the comment box below....!