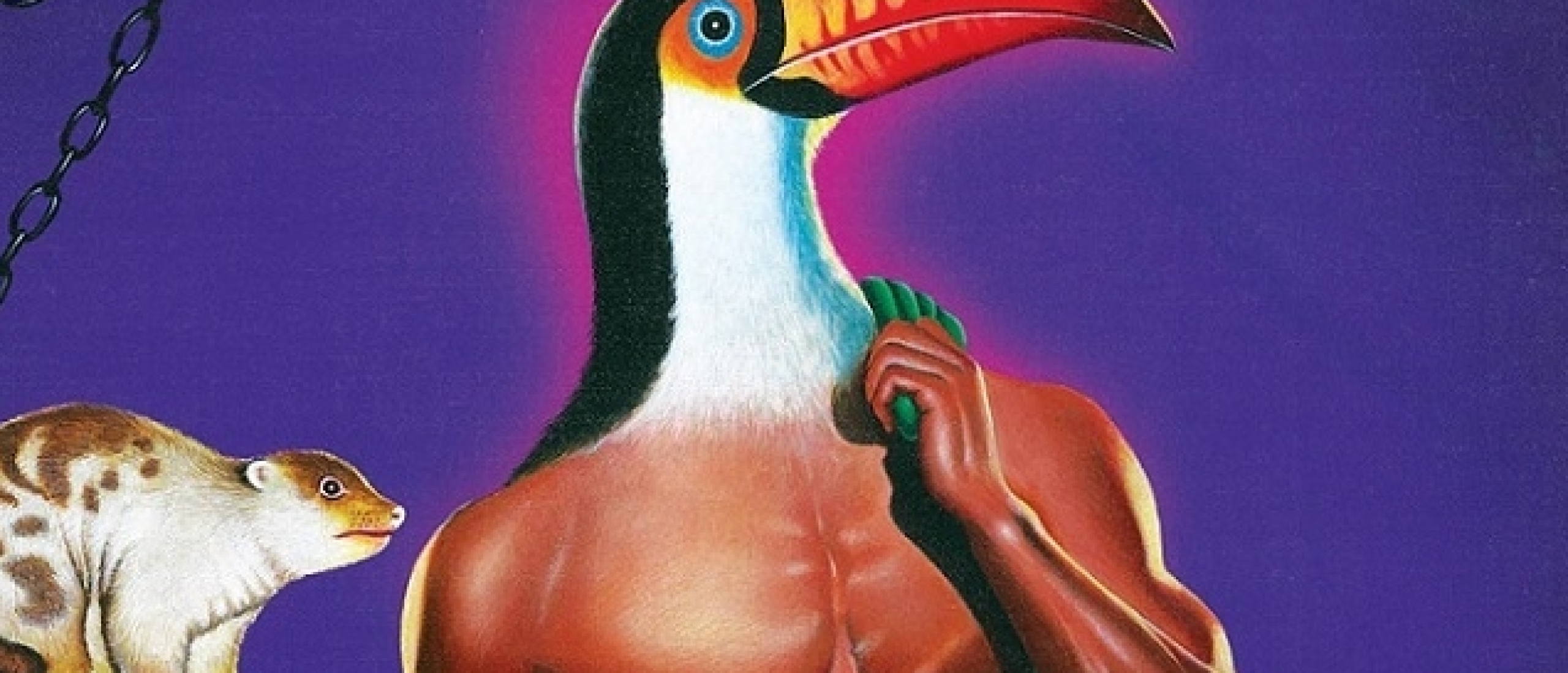 The Universe Of Gay Gods In The Art Of Sadao Hasegawa
If The Beatles were an avant-garde gay band with complicated concepts and their own religion, something between Coil and Psychic TV, then the Japanese artist Sadao Hasegawa (1945-1999) would be their all-time favorite designer. He could become an underground icon of the hippie sixties and seventies with the people's enthusiasm about cults, drugs, and free love, but for some reason, Hasegawa didn't want to be famous abroad. Yet our suggestion allows us to fully describe the art of this mystic who preferred committing suicide rather than getting old.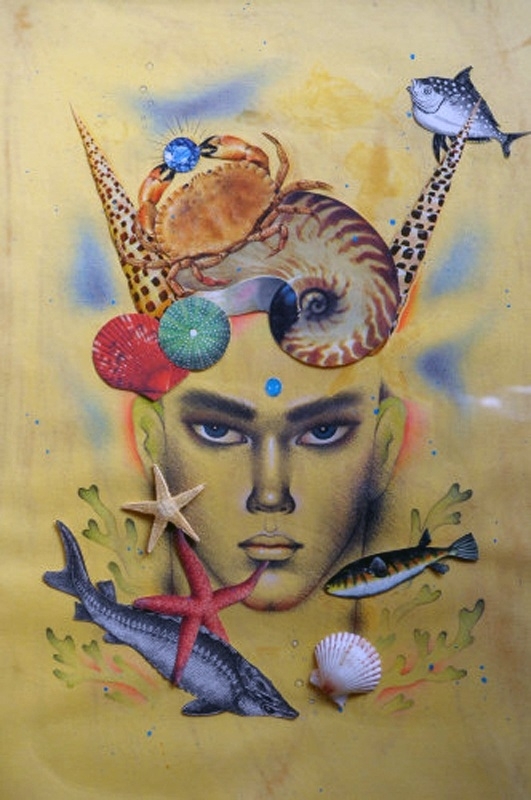 Fig. 1. weibo.com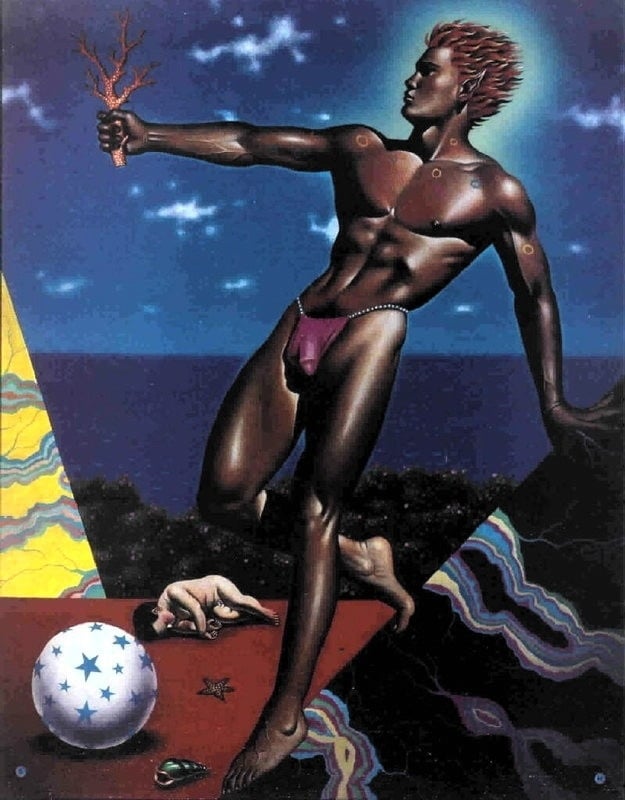 Fig. 2. weibo.com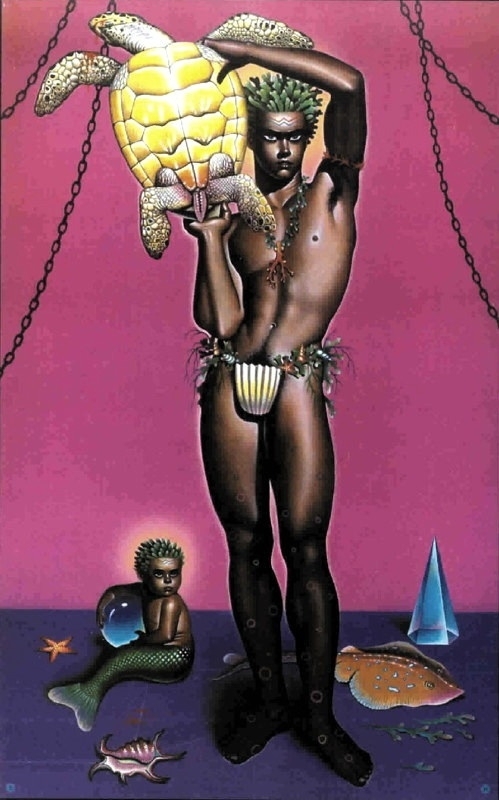 Fig. 3. weibo.com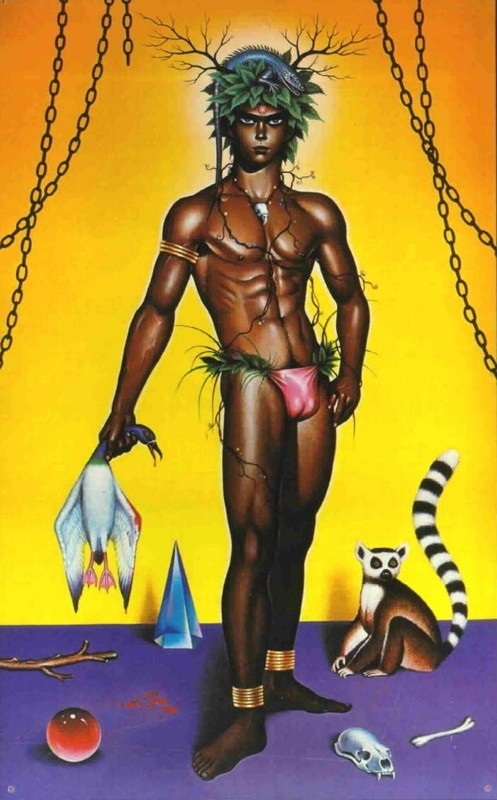 Fig. 4. weibo.com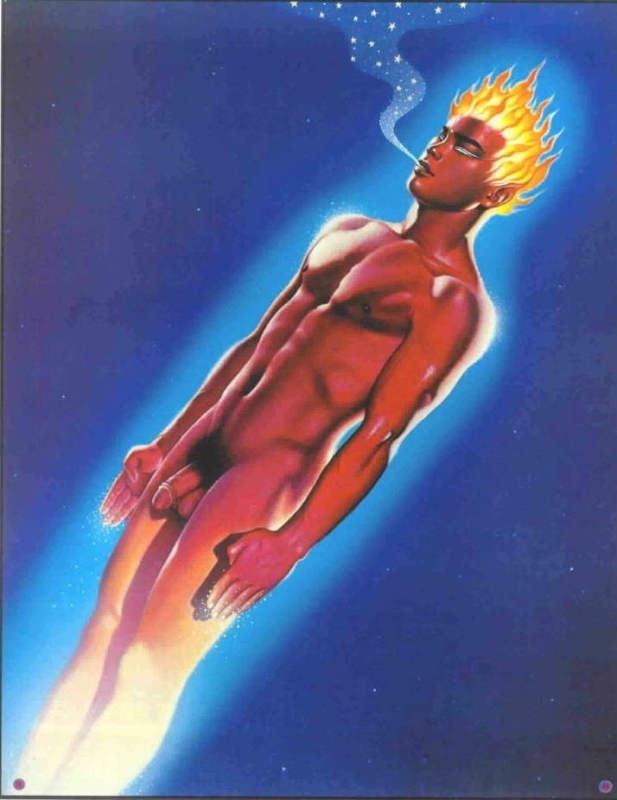 Fig. 5. That Floating Feeling, 1980 (gay-sketches.blogspot.com)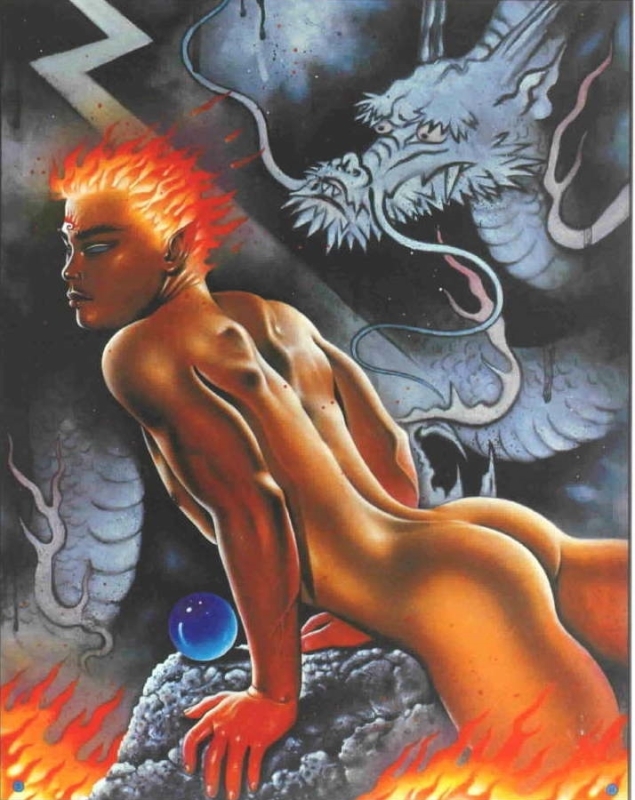 Fig. 6. Dragon God, 1981 (gay-sketches.blogspot.com)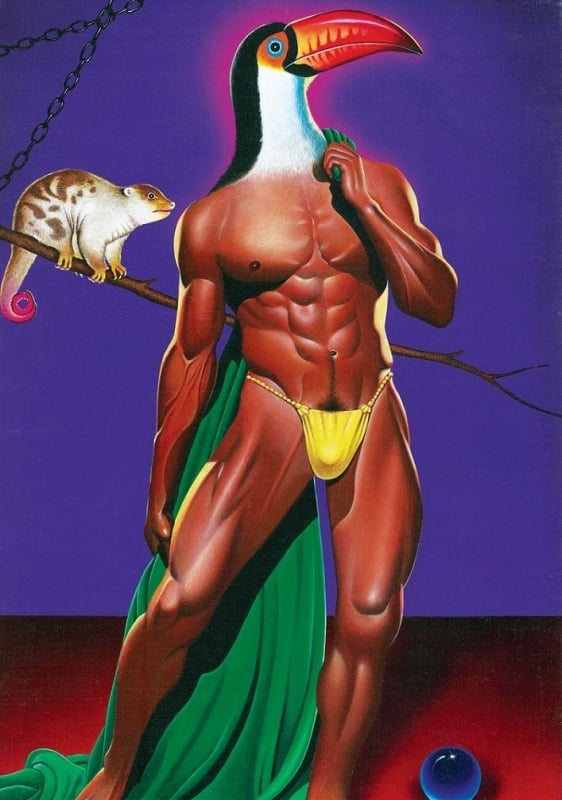 Fig. 7. Toucan, 1978 (twitter.com)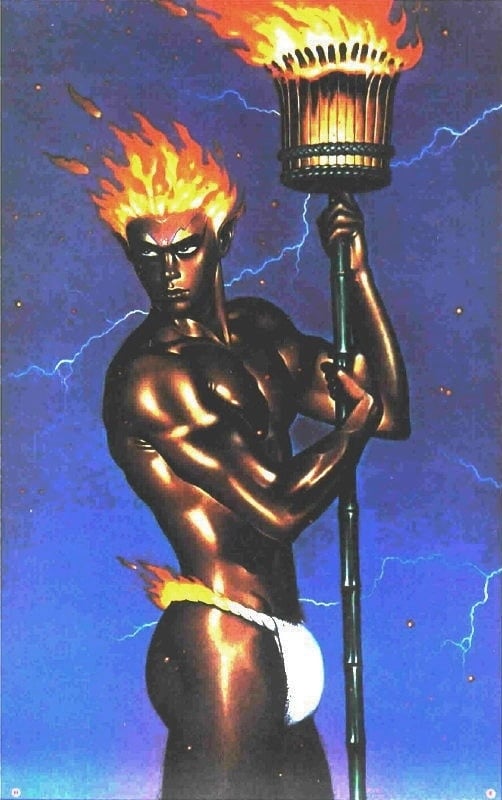 Fig. 8. weibo.com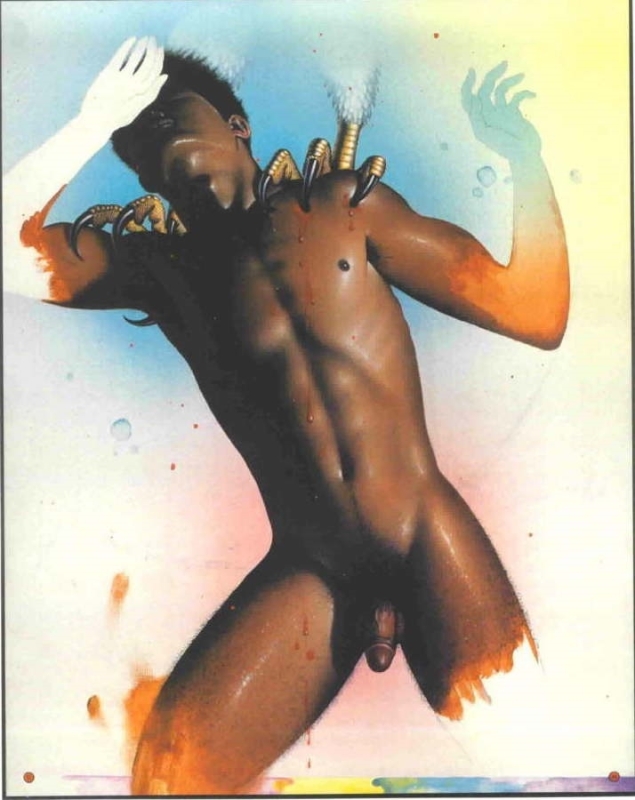 Fig. 9. The Talons of the Emissary, 1981 (gay-sketches.blogspot.com)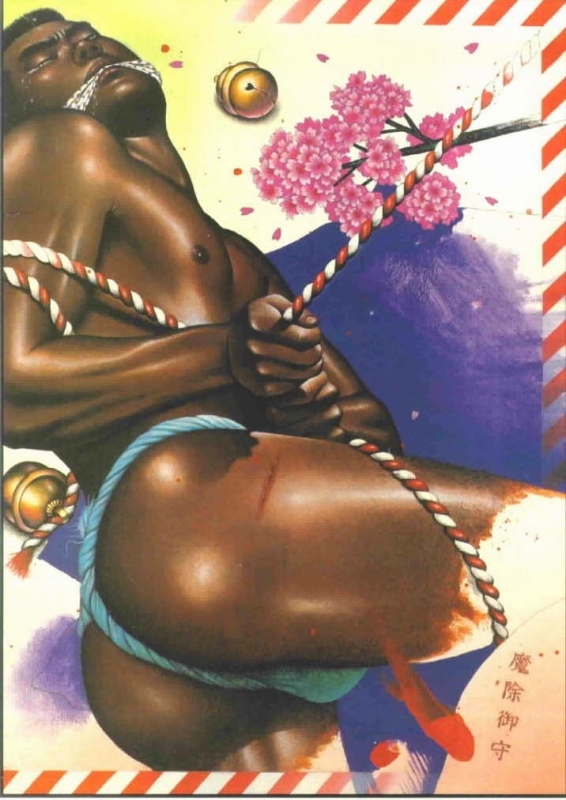 Fig. 10. Festivities I, 1981 (gay-sketches.blogspot.com)
Show Then Tell
Sadao Hasegawa was born in 1945 in the Tōkai region of Japan. There's no info on whether he had an art education, yet it's known that he started traveling in his twenties, which shaped the artist's approach and the range of themes in his vivid images. Moreover, it seems his exotic experience of visiting India eventually made him take up drawing. Already in 1973, his first solo exhibition, Sadao Hasegawa's Alchemism: Meditation for 1973, was held in Tokyo, presenting oil paintings, collages, drawings, and sculptures. Curiously, the first one-man exposition happened five years before Hasegawa's first appearance in Barazoku gay magazine. Later, the artist would publish his works in a number of other Japanese gay periodicals like Sabu, Samson, and Adon.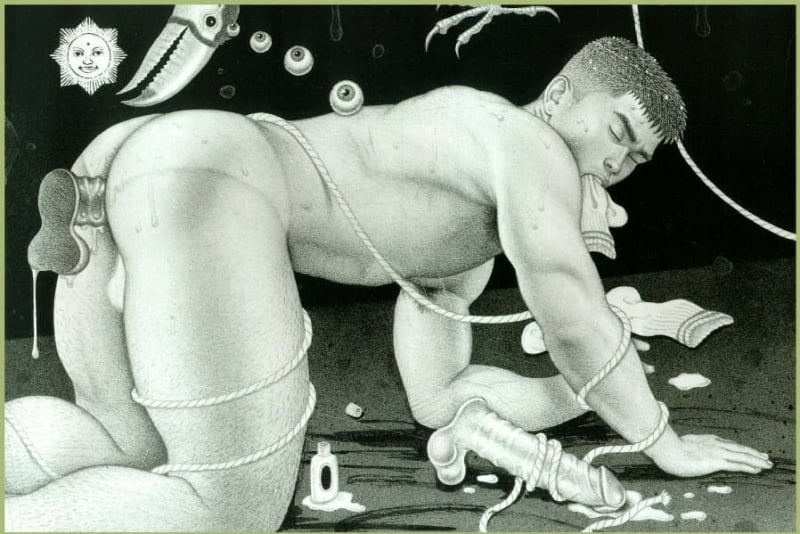 Fig. 11. gay-sketches.blogspot.com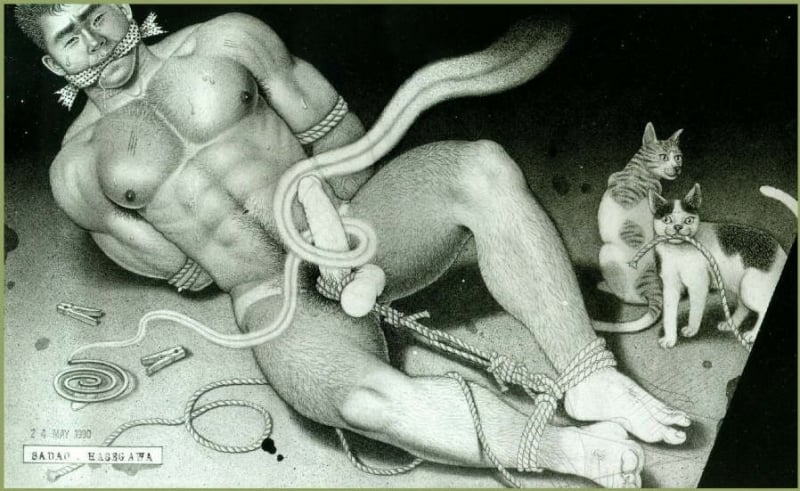 Fig. 12. gay-sketches.blogspot.com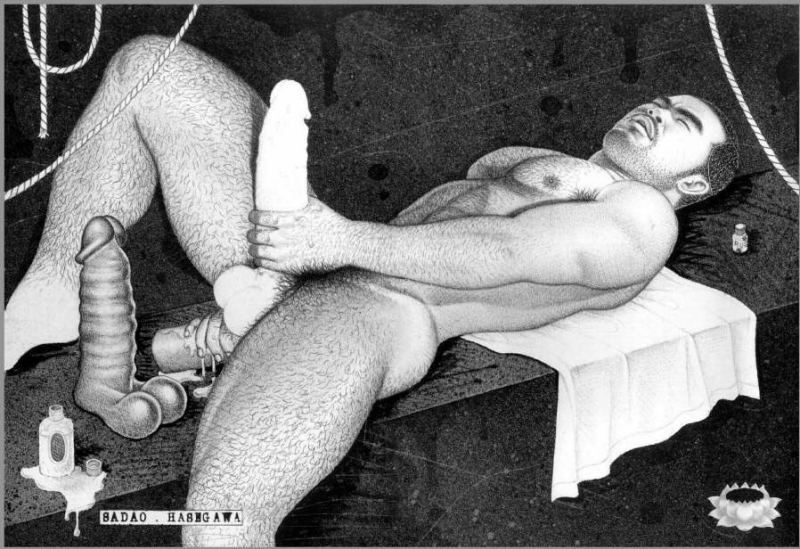 Fig. 13. gay-sketches.blogspot.com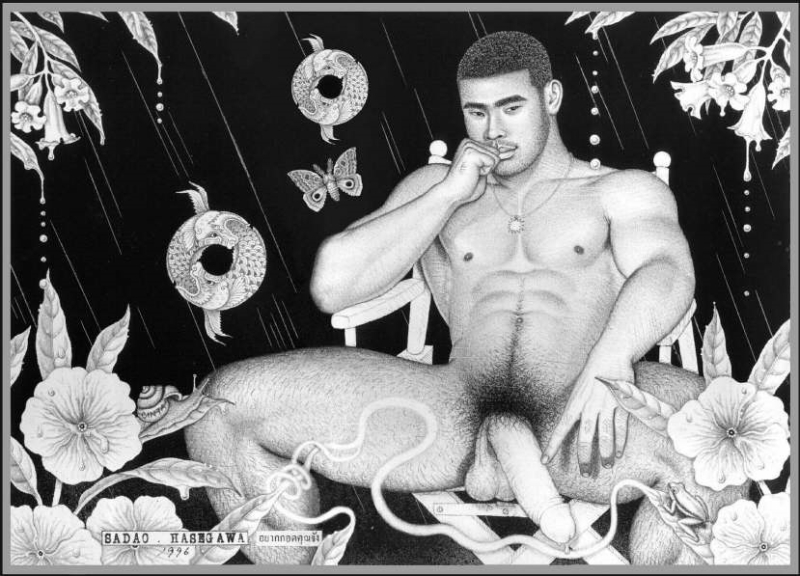 Fig. 14. gay-sketches.blogspot.com
Own Aesthetic
In the 1980s, Hasegawa regularly visited Bali and Thailand, so the local spiritual and visual motifs became the base of his own aesthetic. In the 1990s, overcoming his reluctance to show his works abroad, he published the 76-page book SADAO HASEGAWA: Paintings and Drawings in GMP, England. After this publication, the artist rejected numerous offers from overseas art dealers. In 1996, his second and last book Paradise Visions was released by Kochi Studio.
Try out our. 28 days risk-free trial and check out the exclusive Premium edition of the article with more on Hasegawa's influences, the striking handling of his artistic legacy, how he transcends the level of pornography, and 34 additional examples of his colorful erotica.
Click HERE for an article on Gengoroh Tagame, the Marquise De Sade of Japanese gay art
Sources: Wikipedia.org; gay-sketches.blogspot.com; worldoftomoffinland.com; makingqueerhistory.com; gallery-naruyama.com