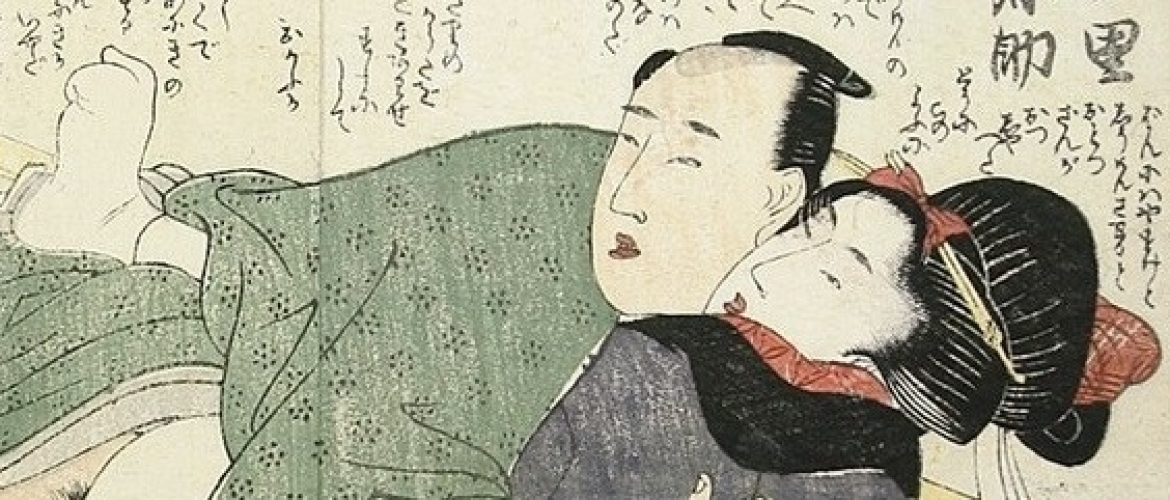 Utamaro's Erotic Imagination of the Fated Lovers Osato and Yasuke
Osato and Yasuke appear in the third act of the play 'Yoshitsune and the Thousand Cherry Trees (Yoshitsune Senbonzakura)'. This play is based on legends surrounding the overthrow of the Taira clan. The role of these lovers is virtually limited to the scene at the sushi hop of Osato's father.
Shopgirl
Utamaro represents an erotic elaboration when the shopgirl Osato and the elegant-looking and recently employed clerk Yasuke are affectionately speaking about their upcoming marriage.
---
Continue reading and get all extra's in our PREMIUM section >>> Click here