The Genial Wallace Wood's Erotic Comics
Wallace Allan Wood was born in 1927 in Menahga, Minnesota. Since childhood, he was passionate about comics, having admiration for the works of Alex Raymond, Milton Caniff, Hal Foster and Roy Crane. After serving in World War II and attending art schools in Minneapolis and New York City, Wood sought work in the comic book industry. His colleague John Severin took him to the Charles William Harvey Studio, where he met Will Eisner and Harvey Kurtzman.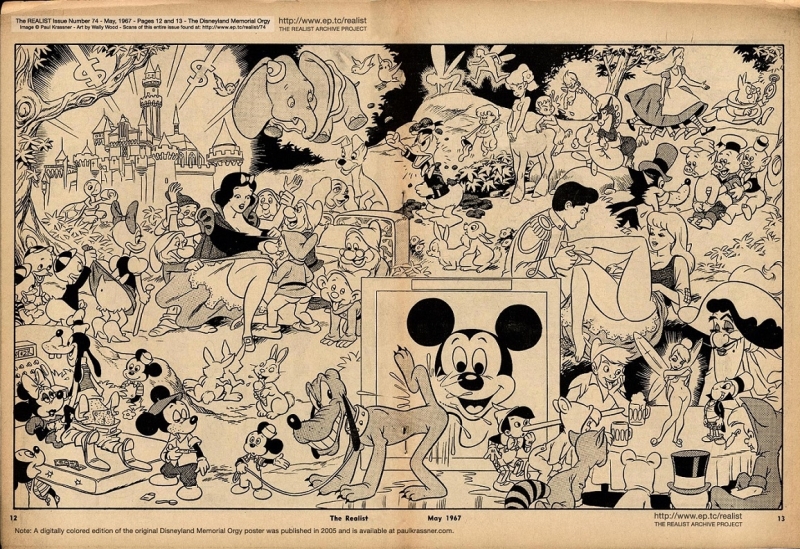 Fig.1.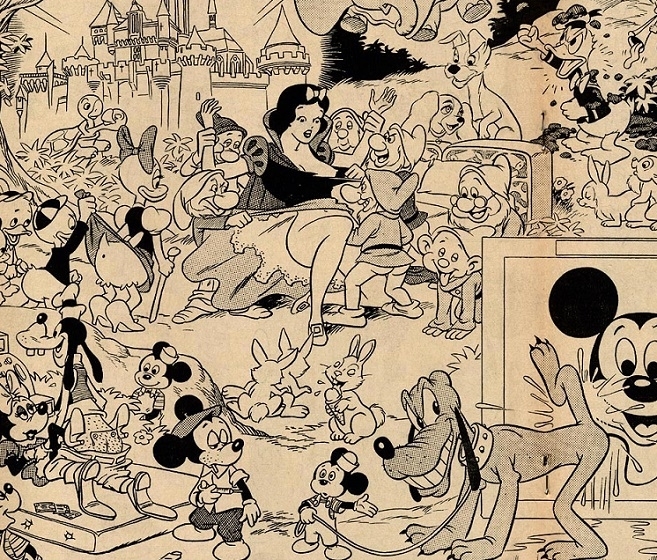 Fig.1a.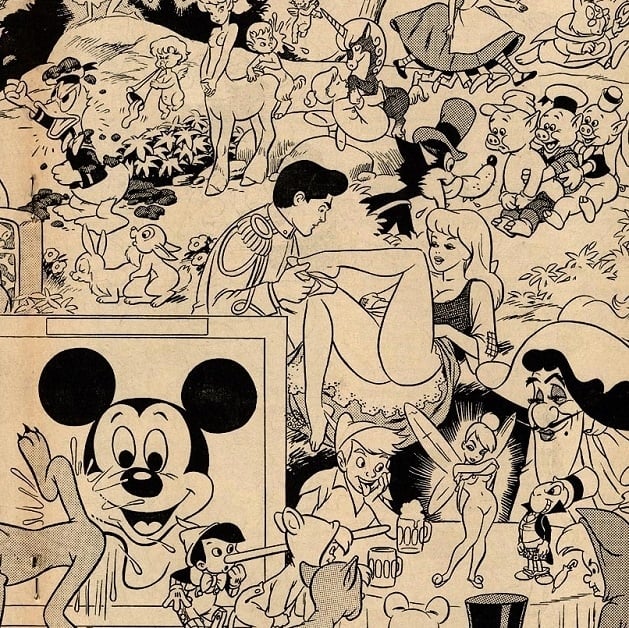 Fig.1b.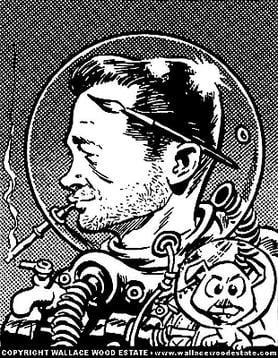 Fig.2. Self-portrait
Terry and the Pirates
After that contact, Wallace Wood started doing the background for Will Eisner's The Spirit. Afterwards, he worked as an assistant to George Wunder on Terry and the Pirates. Wallace Wood began with lettering and gradually transitioned to penciling and inking. Upon joining the staff of comic artists at EC Comics, he distinguished himself by drawing and writing his own stories.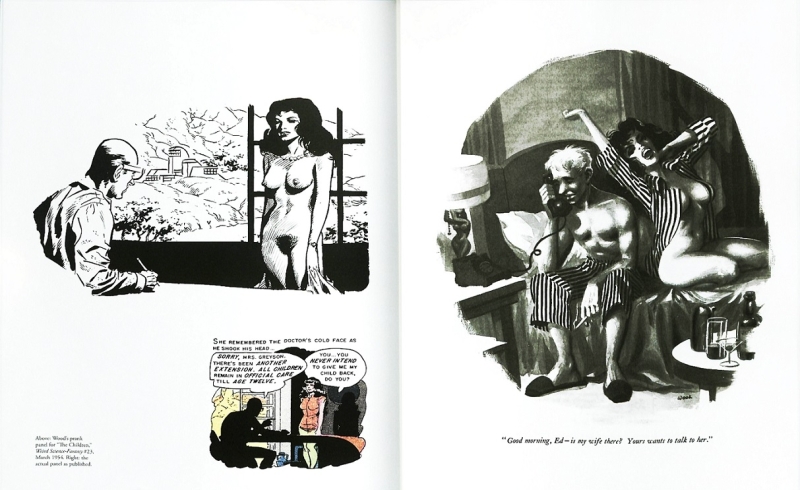 Fig.3.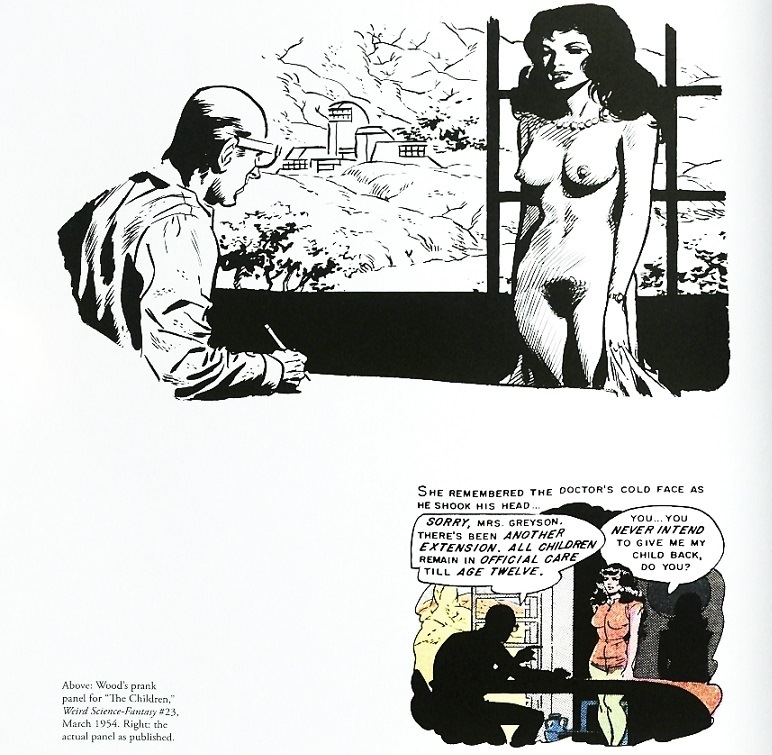 Fig.3a.
Fig.3b.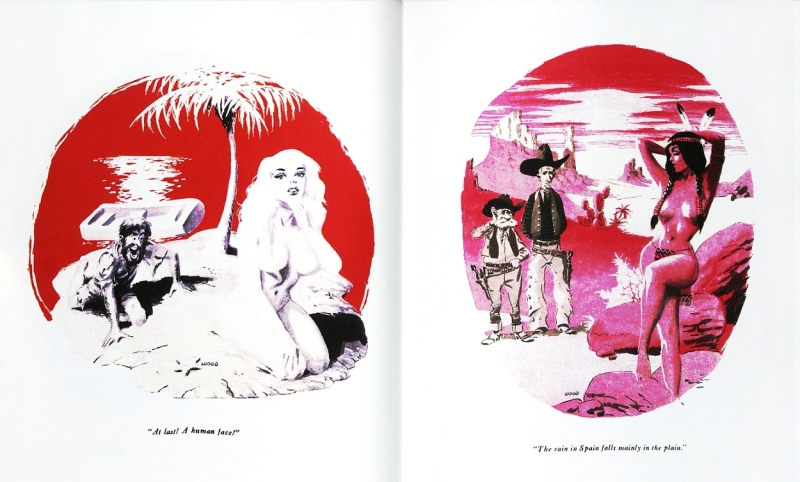 Fig.4.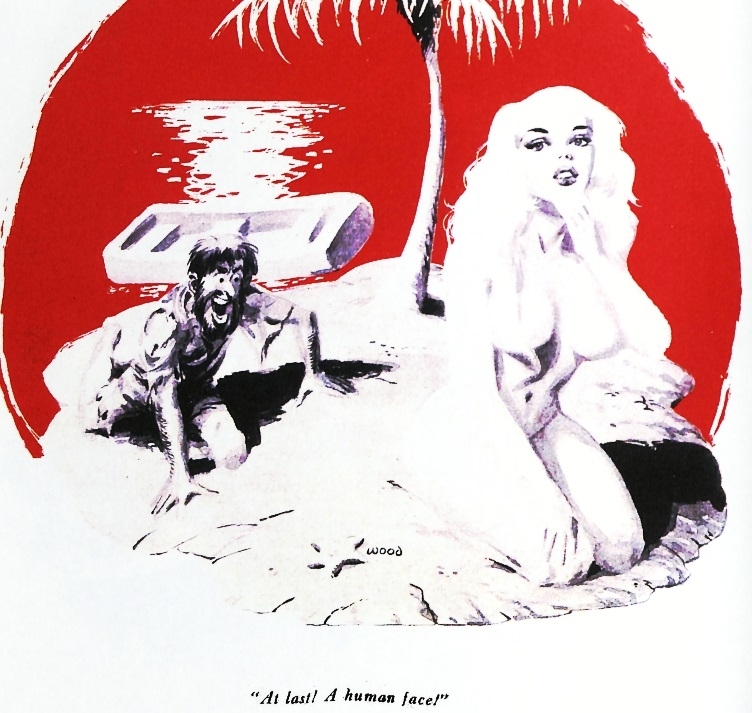 Fig.4a.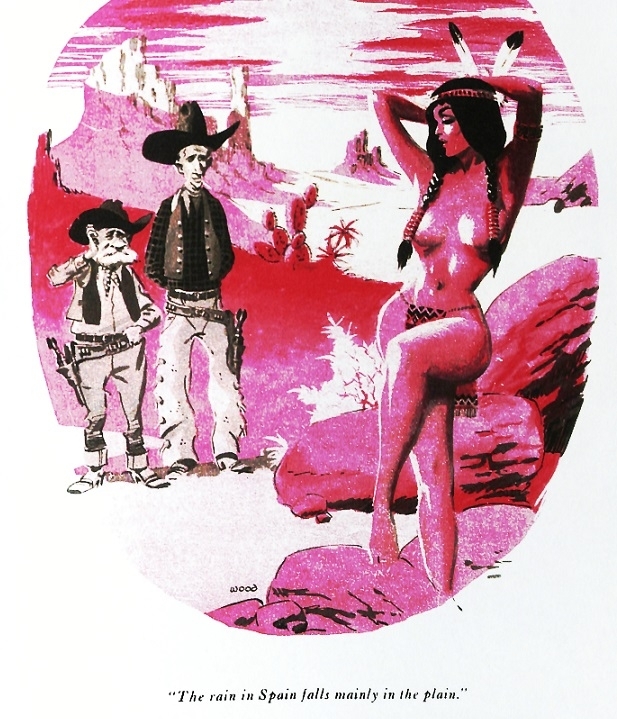 Fig.4b.
Plot Twists
Entertaining Comics, known as EC Comics, was an American comic book publisher that published horror, crime fiction, parody, fantasy, and science fiction magazines from the 1940s through the mid-1950s. One of EC Comics' best known titles was Tales from the Crypt. Before venturing into alternative genres, the company, owned by Maxwell Gaines, specialized in educational stories aimed at children. After Max Gaines' death in 1947, his son William Gaines took over the company and changed the publishing line for which EC Comics came to be known. The new magazines are characterized by criticism of society at the time with stories whose endings, usually plot twists, displeased the most conservative.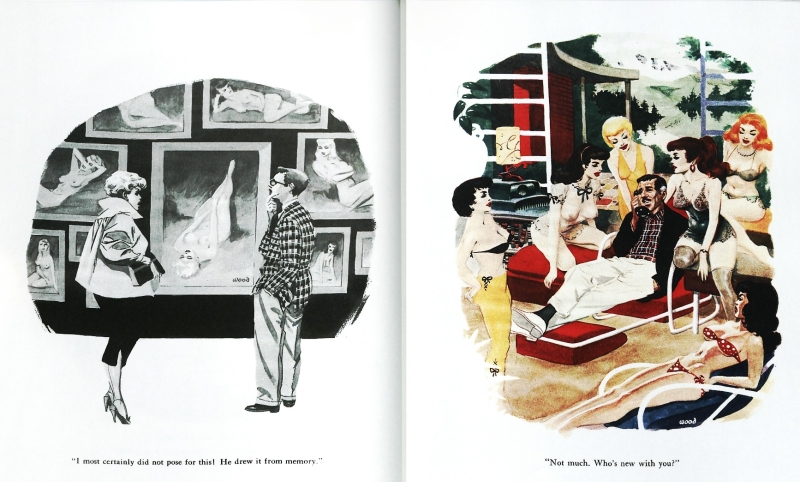 Fig.5.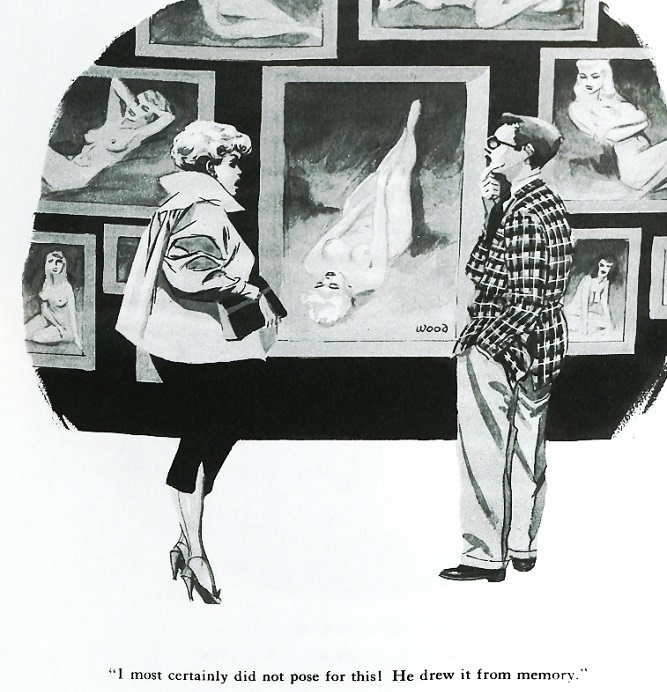 Fig.5a.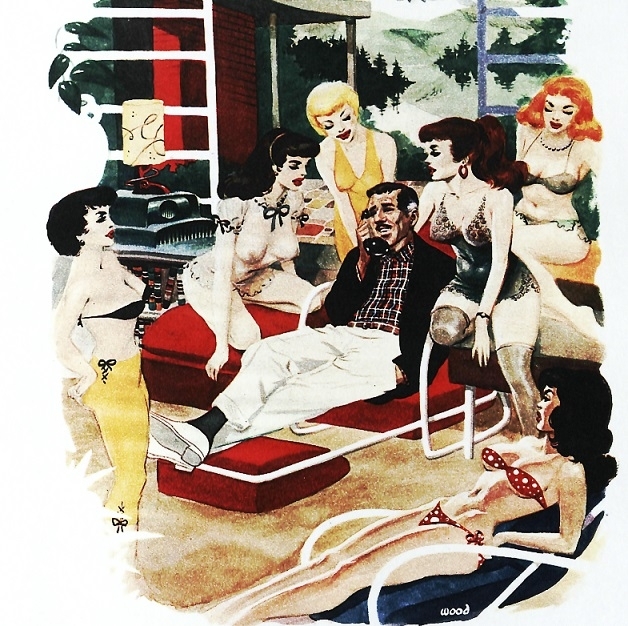 Fig.5b.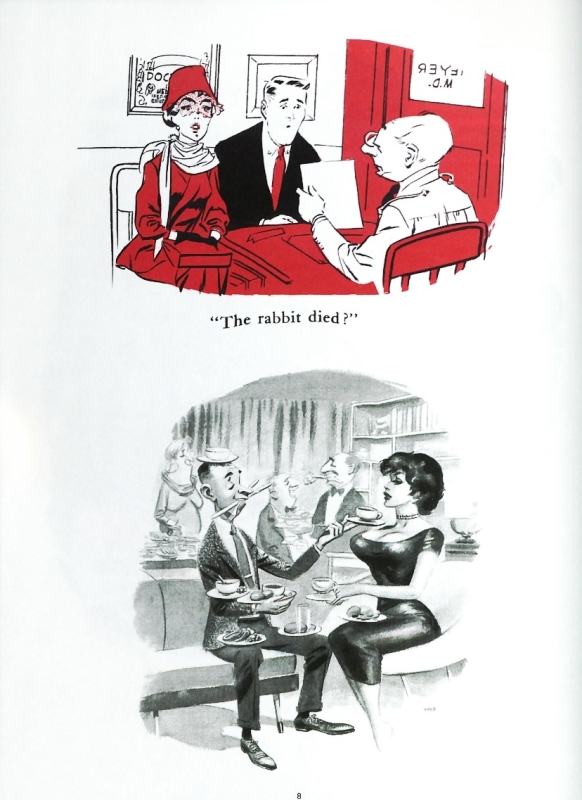 Fig.6.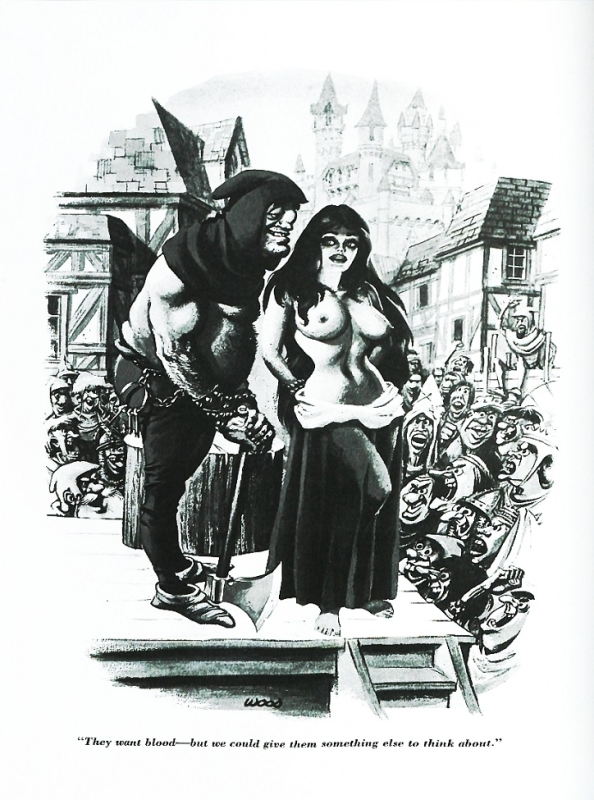 Fig.7.
Mad Magazine
During 1954 and 1955, the publication of Frederic Wertham's Seduction of the Innocent led part of North American society to pressure Congress to create ways to regularize comic books. Thus, the editors themselves created a self-censorship seal, known as the Comics Code Authority, which led to the extinction of almost all EC Comics magazines, with the exception of one: Mad magazine. In his works for EC Comics, Wallace Wood showed his talent by drawing diverse genres such as adventure, romance, war, terror, coming to stand out for his satire in Mad magazine.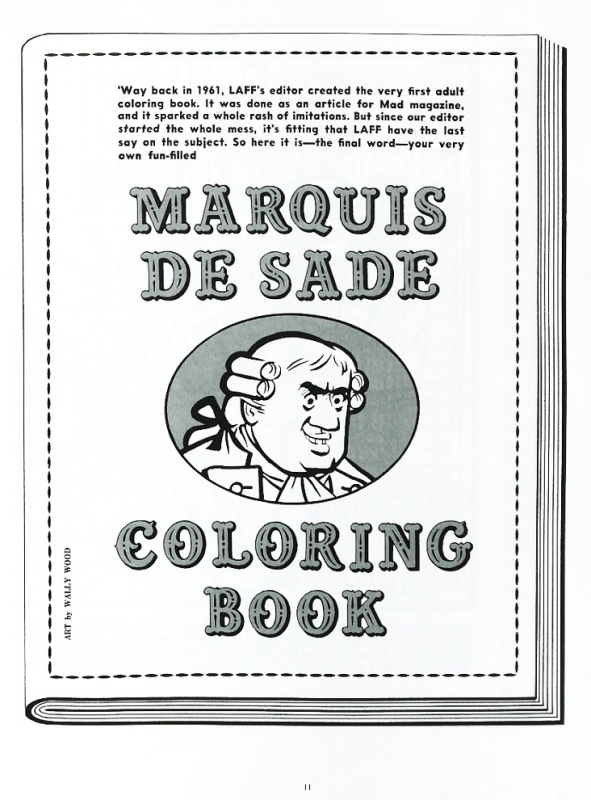 Fig.8.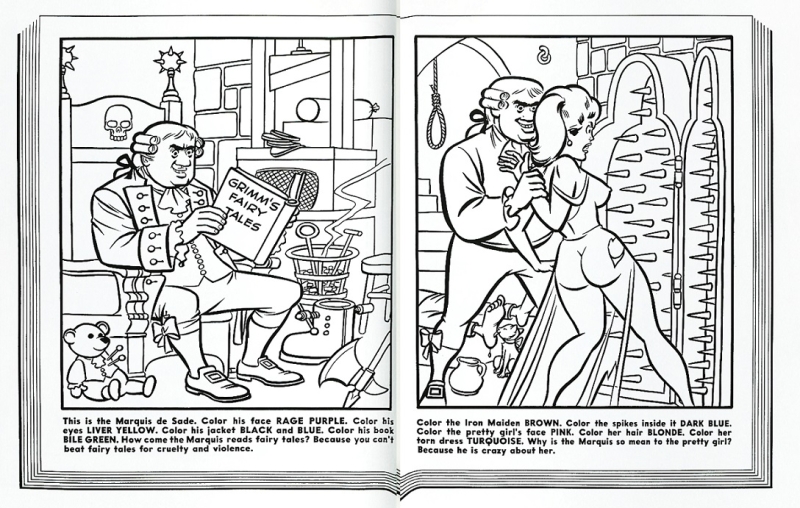 Fig.9.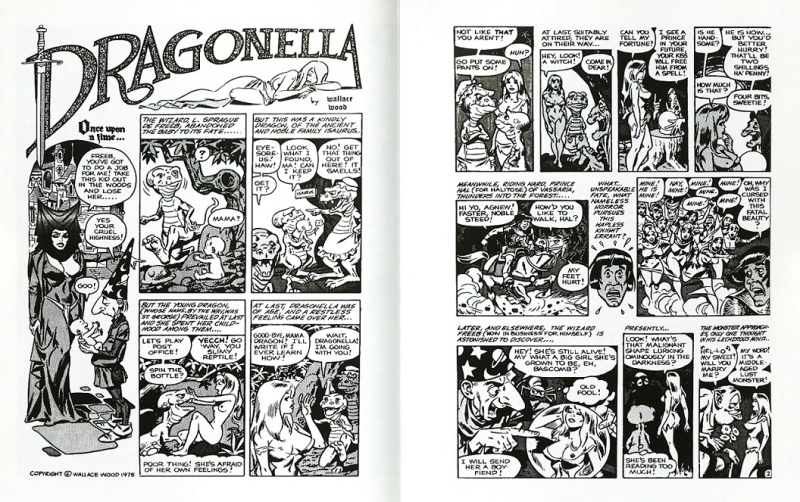 Fig.10.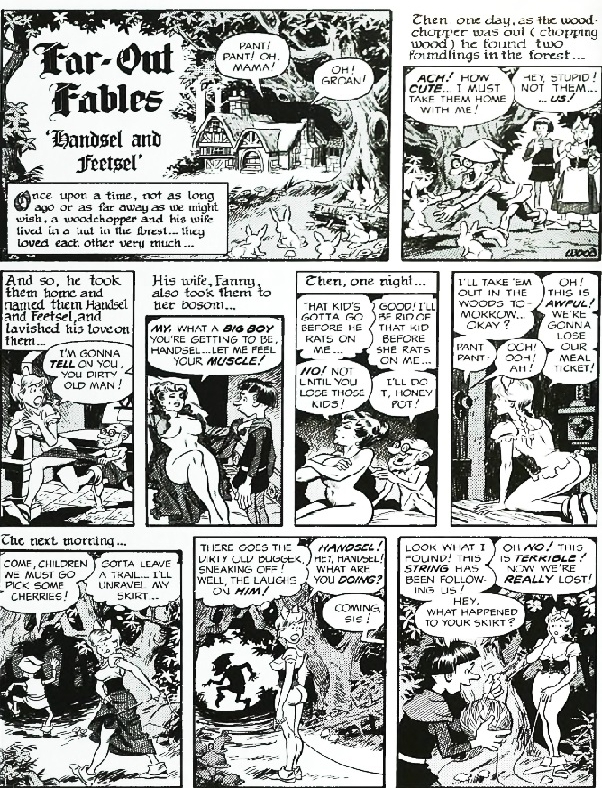 Fig.10a.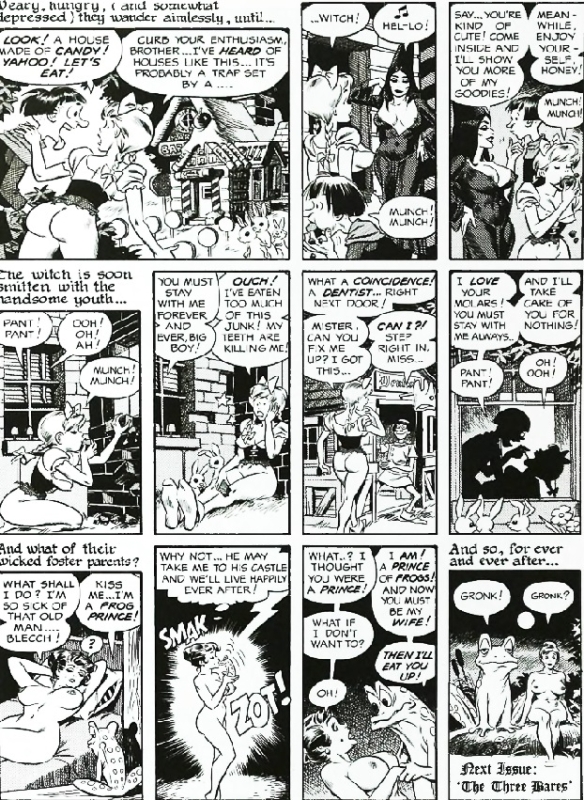 Fig.10b.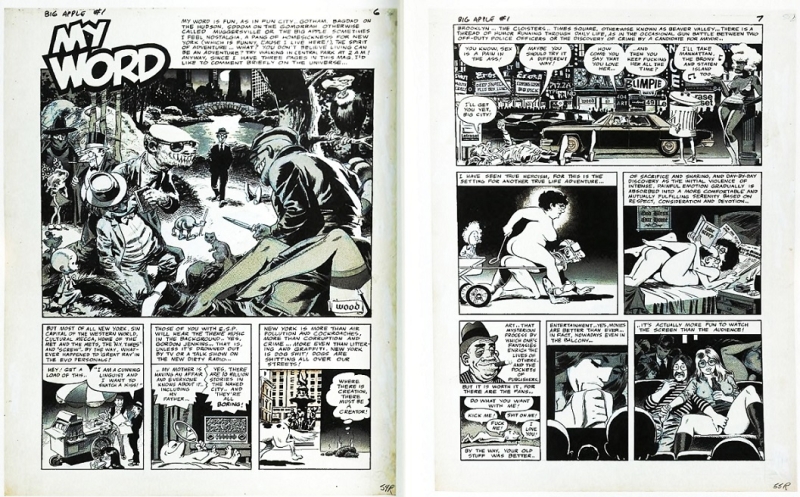 Fig.11.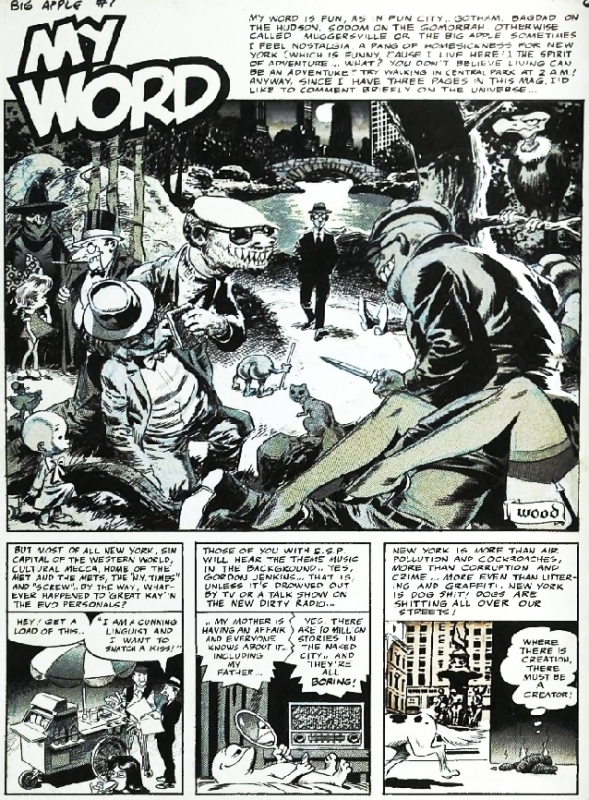 Fig.11a.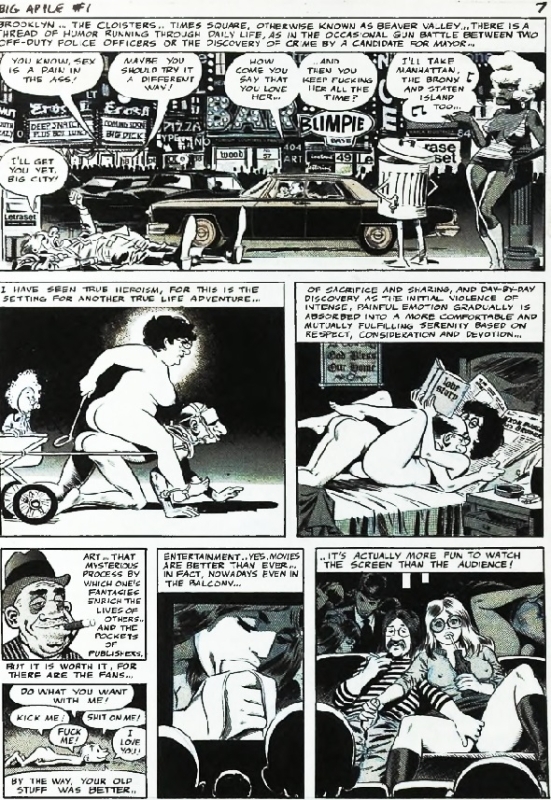 Fig.11b.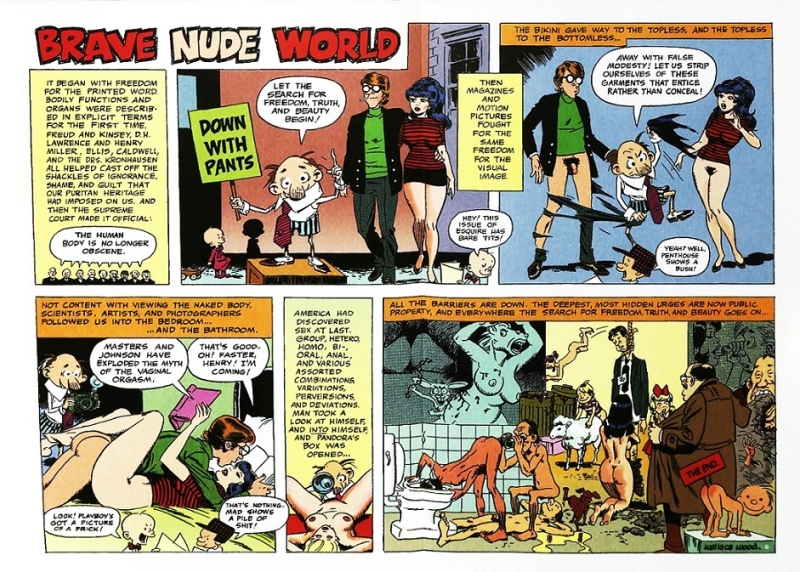 Fig.12.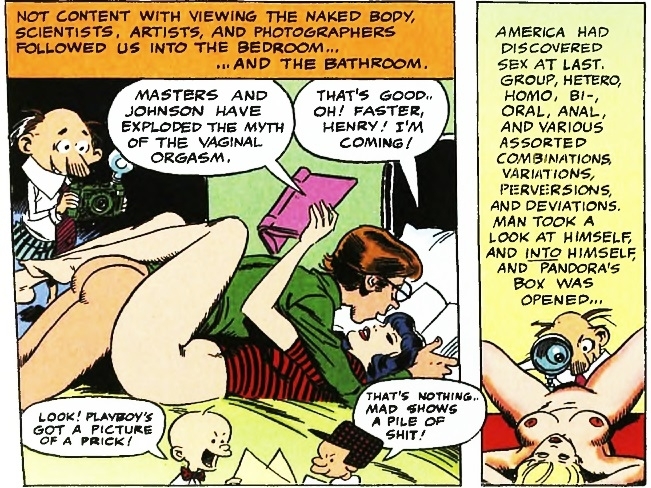 Fig.12a.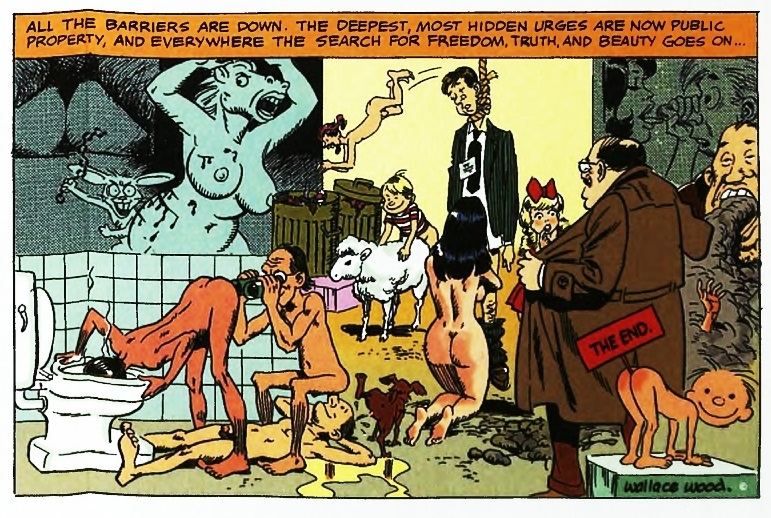 Fig.12b.
The Premium edition of the article is more than twice as long and offers, among other things, more on the work Wood did for Weird Science , his graphic novel Gang Bang,  and larded with 36 additional pics,  
Click HERE for the good girls of Bill Ward, the world's most prolific comic artist