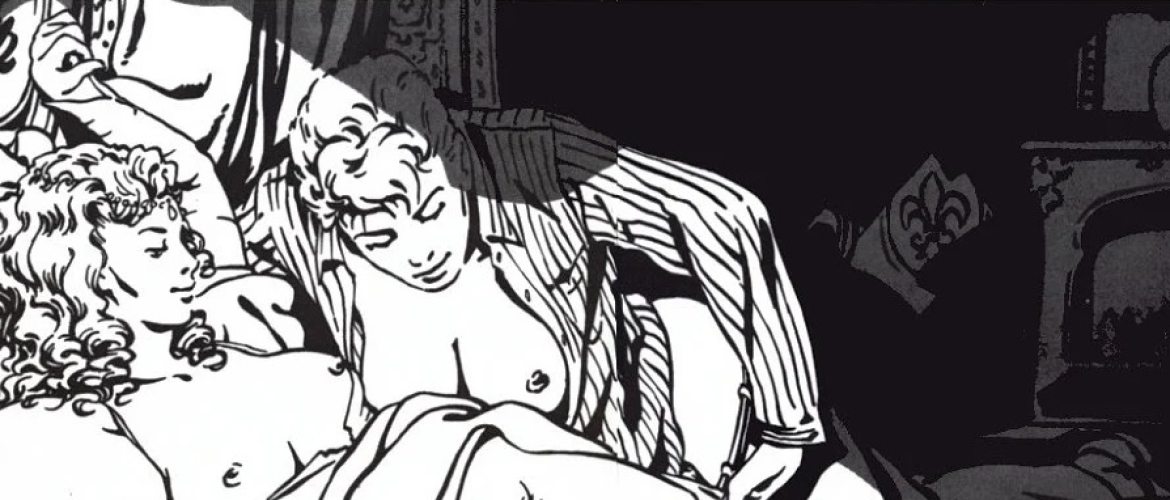 The Sensual Exploits of the Limitless Erma Jaguar by Alex Varenne (25 Pics)
"Erma flies through the night like a shadow, behind the wheel of her Jaguar. And everywhere she goes, from a chauffeur's cafe to a red light district or a luxury villa, she leaves a trail of surprise and confusion in her wake. Is what she's going through really true, or is it just a strange, exciting dream?" This is the swirling introduction of the mysterious character Erma Jaguar on the back cover of the Dutch edition of the eponymous comic book.
Fetishistic Detail
The creator of this successful comic (has two sequels) is the French artist and art teacher Alex Varenne (1939-2020). Initially Varenne had a lot of trouble getting his work published but when he finally succeeded his debut, the post-apocalyptic saga 'Ardeur', in 1979 in Charlie Mensuel , was well received. In the eighties, Alex worked often in collaboration with his brother Daniel, which resulted in comics such as 'L'Affaire Landscape', 'Corps à Corps' and 'Un Tueur Passe'. They were renowned for creating exciting stories, adroitly mixing atmosphere, suspense, and sex.
Erma Jaguar
Varenne's breakthrough came with the creation of the aforementioned female protagonist 'Erma Jaguar' published in the daily newspaper Libération. Erma Jaguar is an examination of risky sex, the glamour of it and the possible backlashes. Erma is dominant and seductive, and the characters that cross her path vary from the virtuous, the hunter, the disreputable boyfriend, the elderly libertine to others whose appearance ideally matches her prevailing character trait. An allusion to Erma's lack of sexual boundaries is made from the first page when she's able to shock even a seasoned prostitute with a whispered suggestion of possible activity (Fig.2). The mood is strongly intensified by the heavy shadowing in order to allude to a black and white morality.
Fetishistic Detail
Varenne's distinctive style is characterized by its cinematic approach evoking an erotic atmosphere through an emphasis on fetishistic detail, posture and glances. His comics are quite graphic although there is enough plot to save it from being pure pornography.
Below you can find enticing examples of Varenne's comic art including Erma Jaguar and others…
Click HERE for the adult comic art of Richard Corben…!!
You can read Issue 1 & 2 of the Erma Jaguar series online for free by clicking HERE…!!
Sources: theslingsandarrows.com, Lambiek.net, Wikipedia.org
This topic was suggested by our member Claude S.
Let us know your thoughts on Alex Varenne's comic art in the comment box below…!!