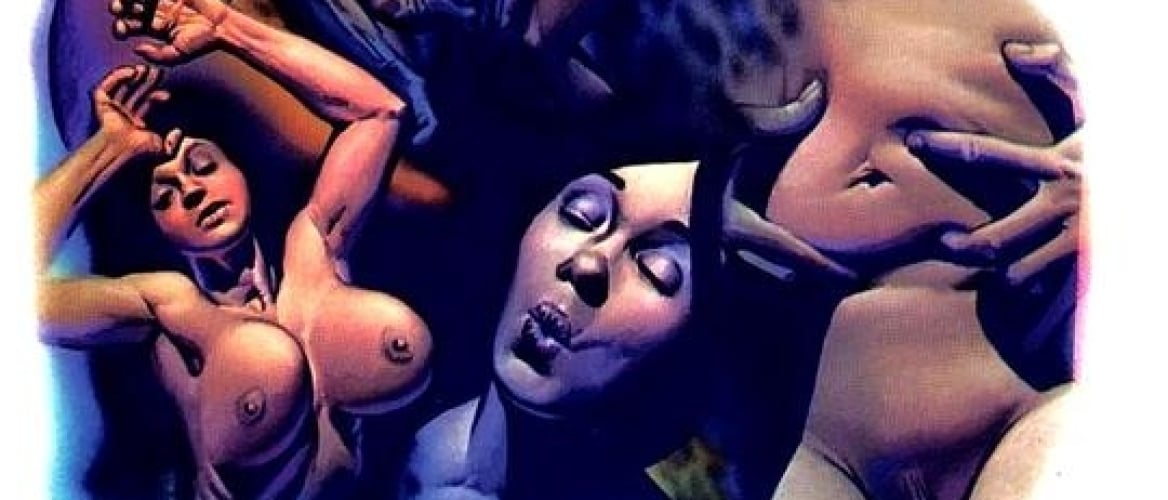 Sex and Violence in the Adult Comic Art of Richard Corben (53 Pics)
The recently deceased American comic book illustrator Richard Corben* (Oct 1, 1940–Dec 2, 2020) is best known for his contribution to the magazine Heavy Metal, his immense input to underground comix, and for the artwork of the iconic LP cover for Meatloaf's Bat Out of Hell (1977). He won numerous prestigious prizes and was elected to the acclaimed Will Eisner Award Hall of Fame.
Heavy Metal
Corben grew up on a farm in Anderson, Missouri. After high school, he went on to get a Bachelor of Fine Arts degree from the Kansas City Art Institute, in 1965, dedicated himself to bodybuilding for a while. and worked as a professional animator before finally finding his home in underground comics. In 1975, when the French graphic artists Moebius, Druillet, and Jean-Pierre Dionnet started publishing the magazine Métal Hurlant in France, Corben submitted some of his stories to them. These were well received and he then continued his work for the franchise in America, where the magazine is known under the name Heavy Metal.
Clay Models
Corben was a pioneer of comic art and developed his own unique working method. In order to study the shadow effect, he created clay models of his characters. His goal was to obtain a sculptural quality, giving a three-dimensional roundness to his objects. For his unique coloring style, he developed the Corben copy camera. In an earlier article on Muuta,net Corben explains,'The purpose of this technique was to create brightly colored comics but with a full range of modeling effects, and it had to be faster and less expensive than full color oil painting. It consisted of a four layered overlay for each ink color that is photographed over a continuous tone original artwork.' It's these splendid washes of ink and paint that leap off the page, giving a striking immediacy to his images.
The Saga of Den
The art of Richard Corben is coarse and astonishing at the same time. When one leafs through the first issue of Heavy Metal where Den – probably his best known work – is introduced. The saga of Den is a fantasy series about the exploits of a young scrawny geek who travels to Neverwhere, a universe that can be best described as a mixture of Robert E. Howard's Hyborian Age, Edgar Rice Burroughs's Barsoom and H. P. Lovecraft's horror dimensions.
Full-bosomed Chicks
In this place, the boy transforms into an enormously endowed nude muscleman who has sensual adventures in a world of violent perils, grotesque monsters, and full-bosomed chicks who lustfully throw themselves at him. What immediately stands out is the technical virtuosity, use of color and light giving some of his work an almost photorealistic quality, and its focus on large breasts, six-packs and Den's impressive schlong.
Hellboy
Besides his own creations Corben worked among others for Marvel Comics, for whom he made the illustrations for the ruthless vigilante The Punisher, the surreal demon biker Ghost Rider, the barbaric warrior Conan, and several comics based on the horror stories of Corben's heroes Edgar Allan Poe and H.P Lovecraft. For Dark Horse he produced the award-winning artwork for Hellboy.
Pornographic
Although some of his work has been accused of being pornographic, Corben himself preferred to call it 'sensual'. Below you can find an extensive collection of images of Corben's erotically charged work…
Death Rattle
The magnificent and well-known cover of Death Rattle V2 #1 Corben continued the horror tradition that was nearly killed off in the 1980s when the comics code began to censor horror comic art. This iconic underground Death Rattle title was rebooted in 1985 while Corben was still considered too edgy for the mainstream. The published cover was slightly censored, with the girl wearing a loincloth.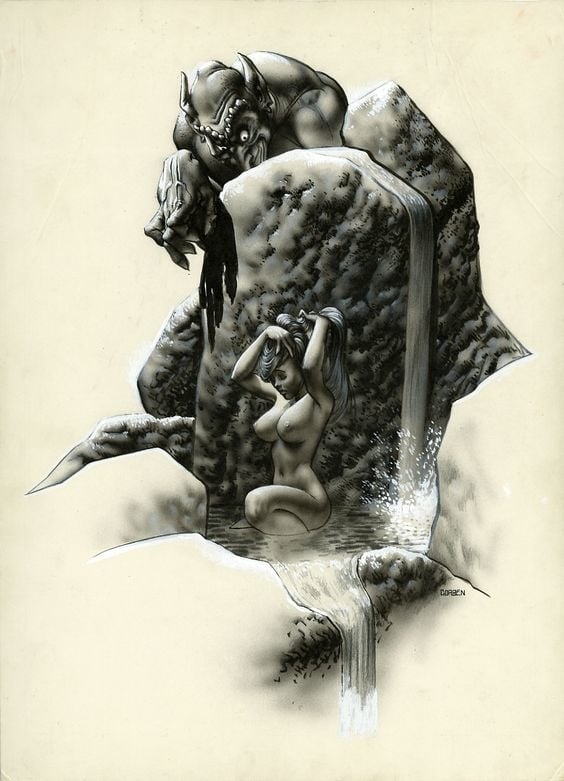 Little Red Riding Hood
This cover for the comic Werewolf is excellent—clearly a reference to the classic fairytale 'Little Red Riding Hood', it's actually an allusion to Corben's own story 'Lycanklutz'. Painted in grey oils and then colored by overlay, it's a dazzling example of the artist's unique rendering and coloring methods.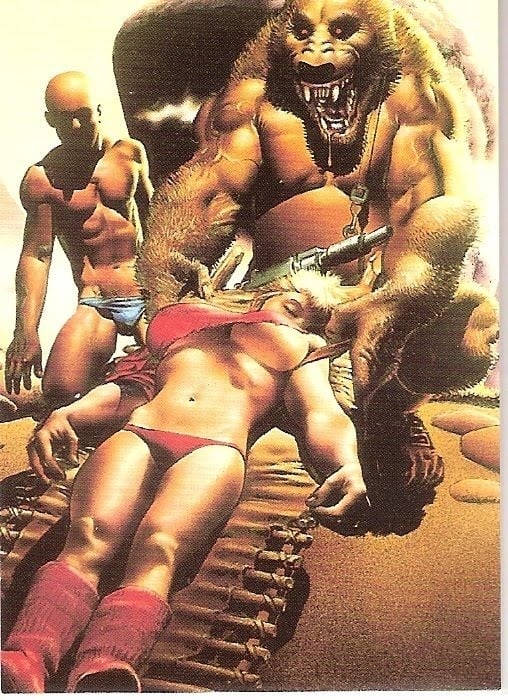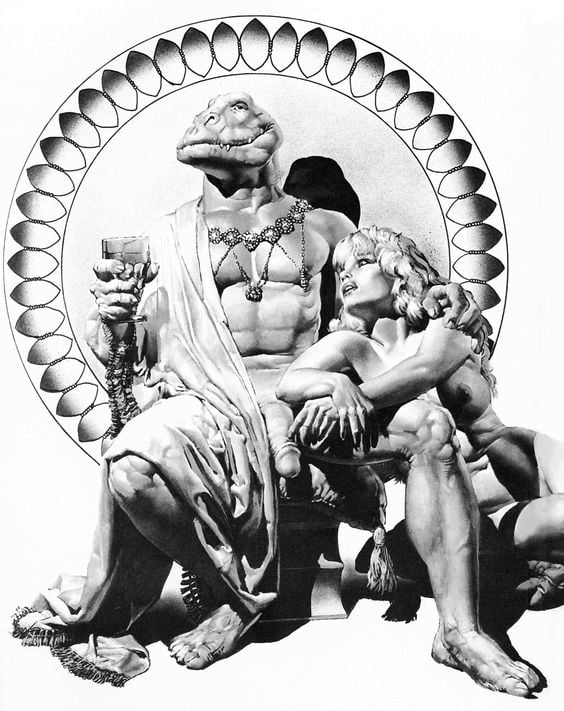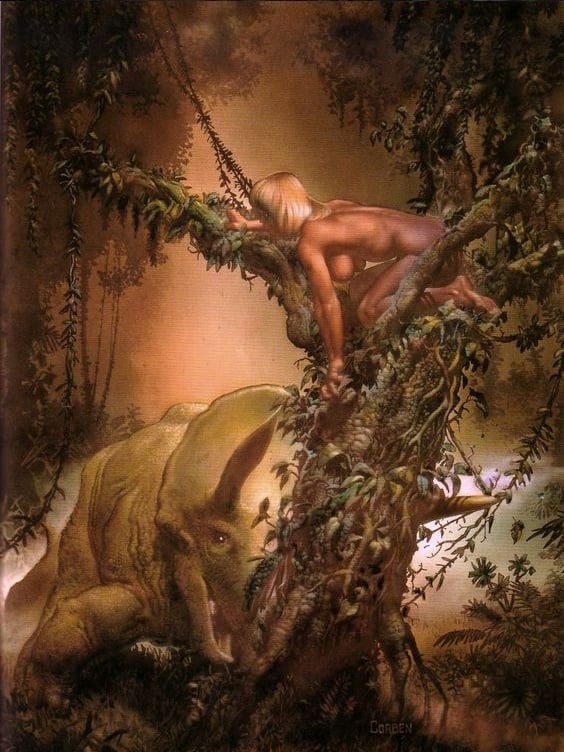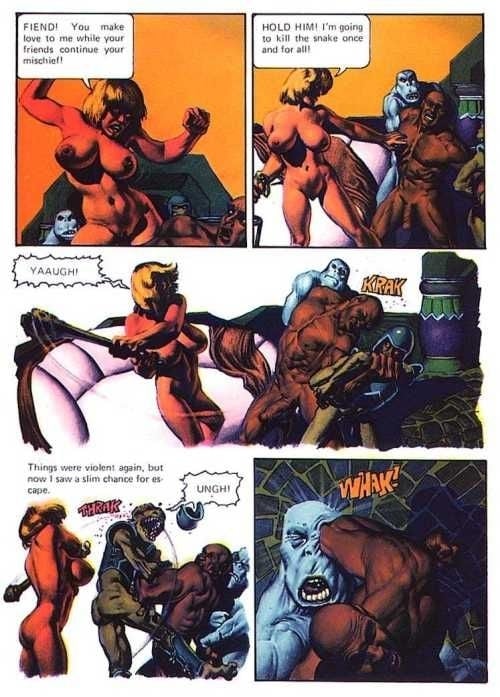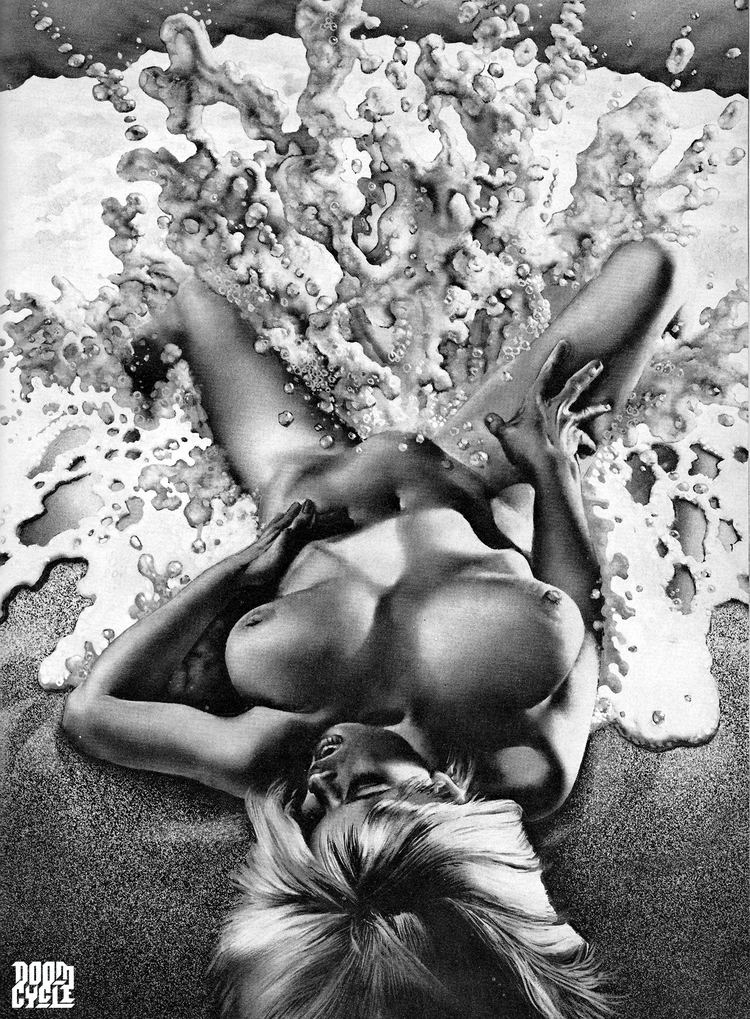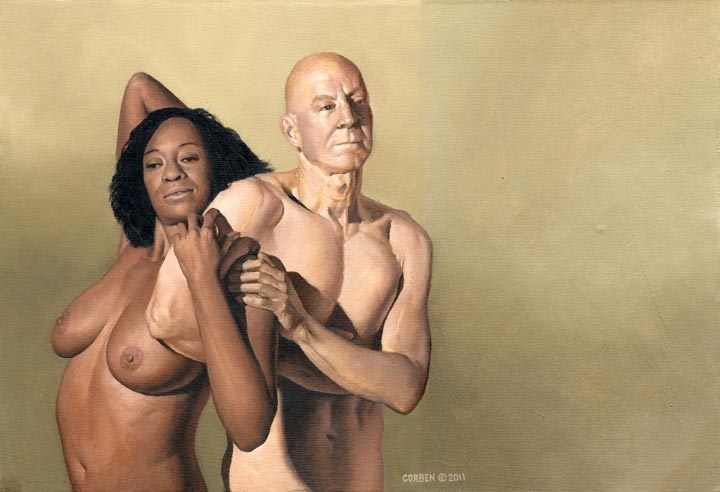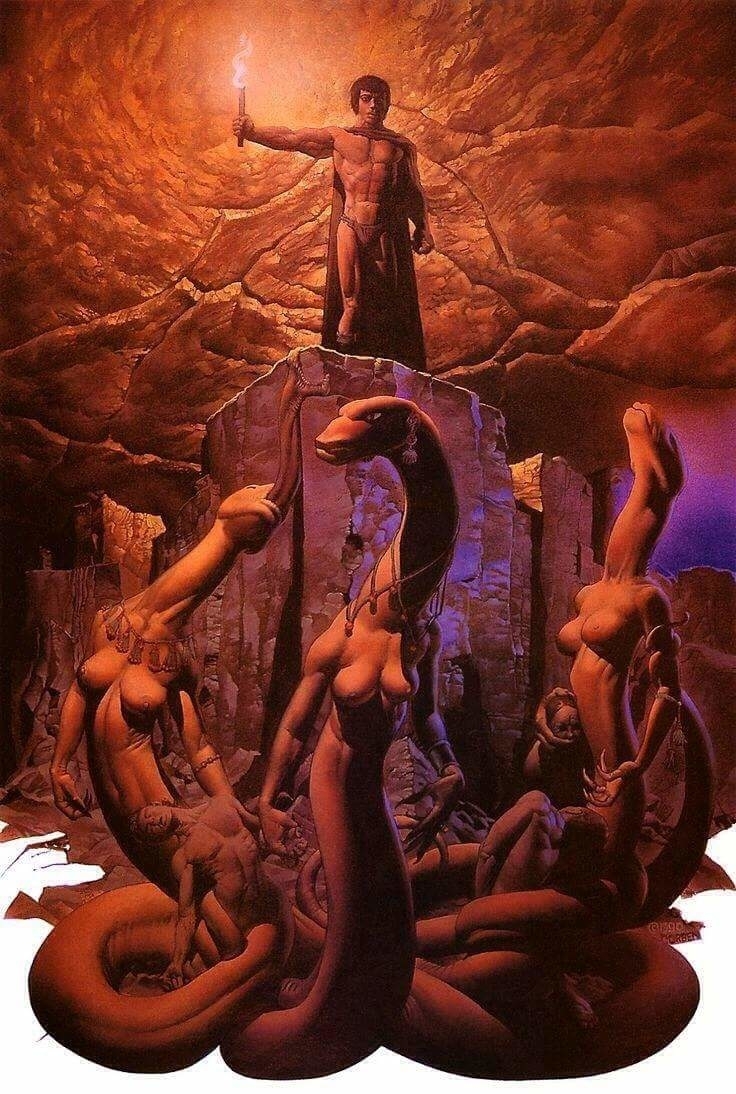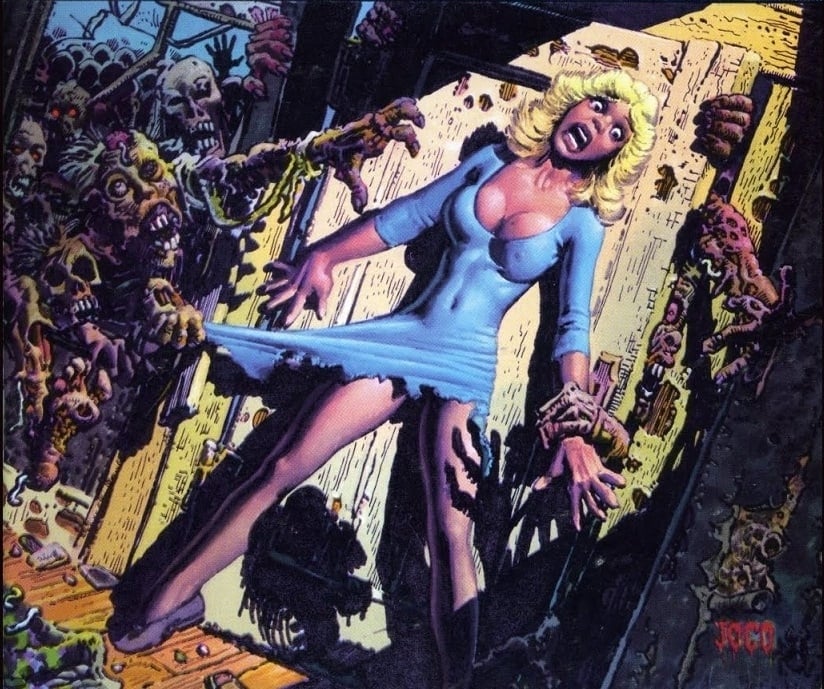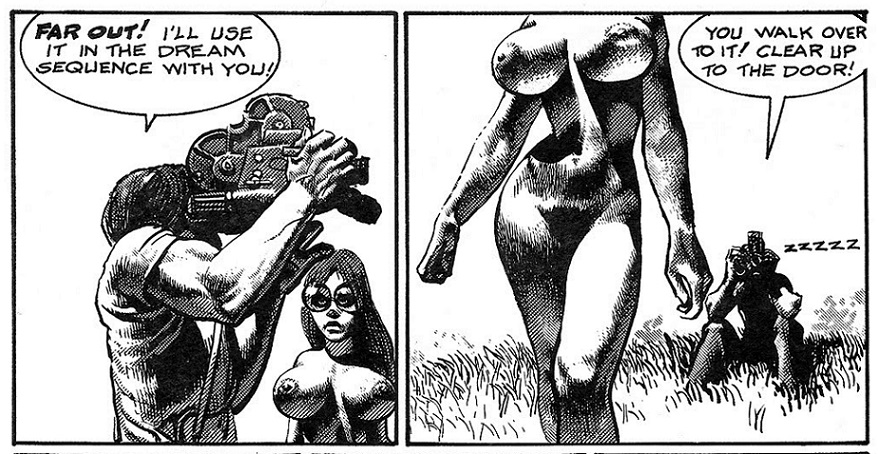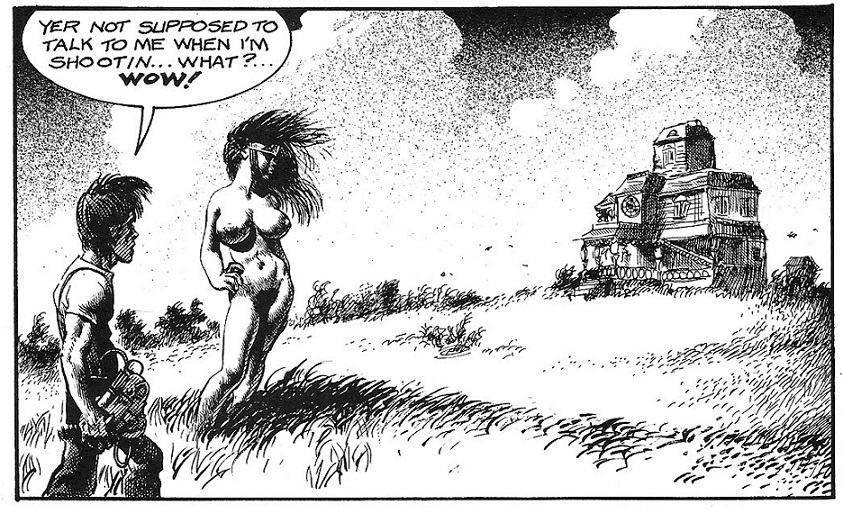 A nice overview of Corben's comic art career can be found on the site of Heavy Metal…!!
The following video features an early low-budget animation movie made by Corben entitled Neverwhere (1968), which was one of the first iterations of the Den character (the animation starts at 4:15) and for which he received a CINE Golden Eagle and President of Japan Cultural Society trophy in 1968…
Can't get enough of Richard Corben's sensual art and want to see more? Become a Premium member now, and get instant access to many more seductive pics in this exclusive version....!!
Click HERE for the erotic artwork of another great comic artist…!!
Sources: Wikipedia, Zizki.com, Muuta.net, Heavymetal.com,
*This subject was suggested by one of our loyal followers JB
What do you think about Corben's comic book sensuality? Leave your reaction in the comment box below….!!