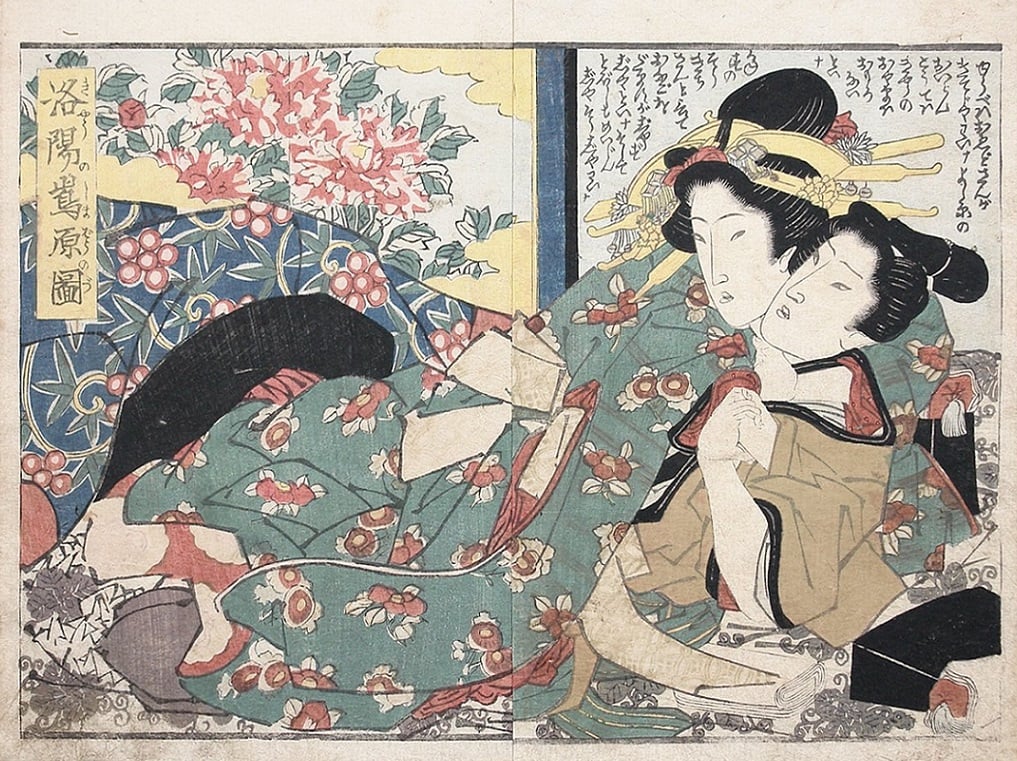 The Risky Pictures by the Notorious Artist Keisai Eisen
The risky pictures in shunga, also called abuna-e, were one of the specialties of the multi-talented Japanese artist Keisai Eisen (1790-1848).  These kind of images are characterized by a more evocative atmosphere with the couples (mainly courtesans and their secret lovers) depicted just after or before their love-making.
A fascinating post-coital scene with a geisha wiping her genital area while holding a pack of tissues in her mouth.
A gaudy risky picture portraying a dominant courtesan and her inept adolescent lover.
Abuna-e scene set on a pleasure boat with a geisha and her client. After the deed, she is washing her hands in the river.
This risky picture depicts a courtesan and client having an uneasy conversation. You can find an earlier post on this design with a partial translation of their intriguing dialogue by clicking HERE…!!!
Click HERE for another lovely risky picture by the master of this genre…!!!