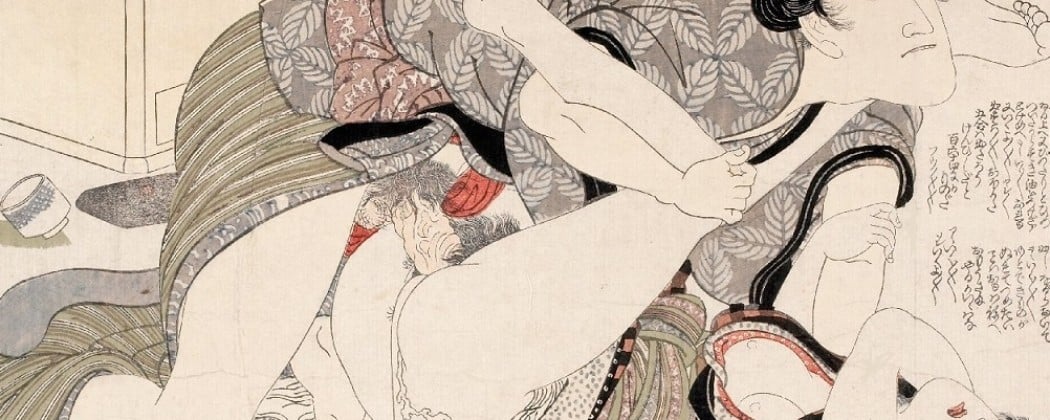 Erotic Ecstasy Illustrated By a Fountain of Semen
The design that is considered to be one of the best of Shigenobu's 'Willow Storm' -series according to shunga expert Hayashi Yoshikazu. A sensual couple, depicted at their orgasmic moment, who are almost completely dominating the image.  The height of ecstasy is captured in attractive lines that only Shigenobu could execute.
Fountain of Semen
The exaggerated depiction of the fountain of semen can't help but bring the shunga of Hokusai to mind. The fine wrinkles of the woman's undergarment (another indication of Hokusai's influence) are drawn in relief as is the finely carved grain of the wood in the large hibachi* in the background.
Click HERE for the other mesmerizing designs from the 'Willow Storm'-series!
Source: 'Vol.4 of 'Teihon ukiyo-e shunga mrihin shusei (The Complete Ukiyo-e Shunga), 1997′ by Hayashi Yoshikazu'
*hibachi is a traditional Japanese heating device.