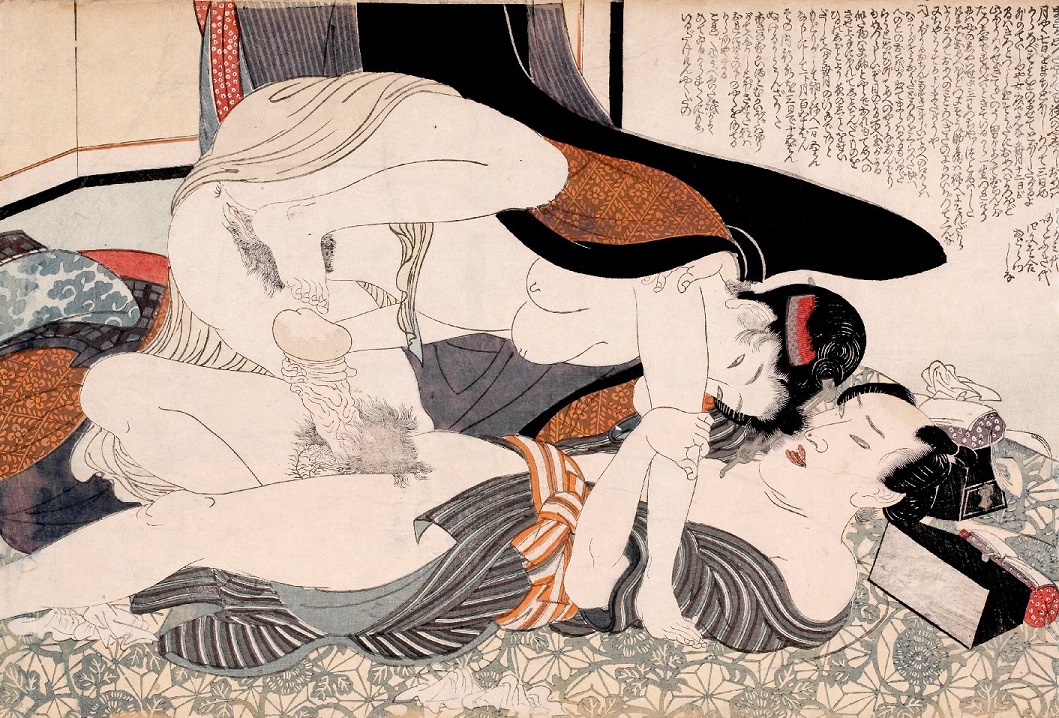 The Masterful Portrayal of a Submissive Prostitute Riding on Top
Japanese shunga image of most probably a craftsman with his new wife riding on top of him. The woman, however, appears formerly to have been a lowly prostitute in an unlicensed pleasure district. This is among the finest prints in the 'Willow Storm' series, with the woman on top dressed after the fashion of the day. The composition is an excellent mixture of the characteristics of the Utagawa and Hokusai styles.
Click HERE for more amazing art of the masterful 'Willow Storm'-series!
Source: 'Vol.4 of 'Teihon ukiyo-e shunga mrihin shusei (The Complete Ukiyo-e Shunga), 1997′ by Hayashi Yoshikazu'