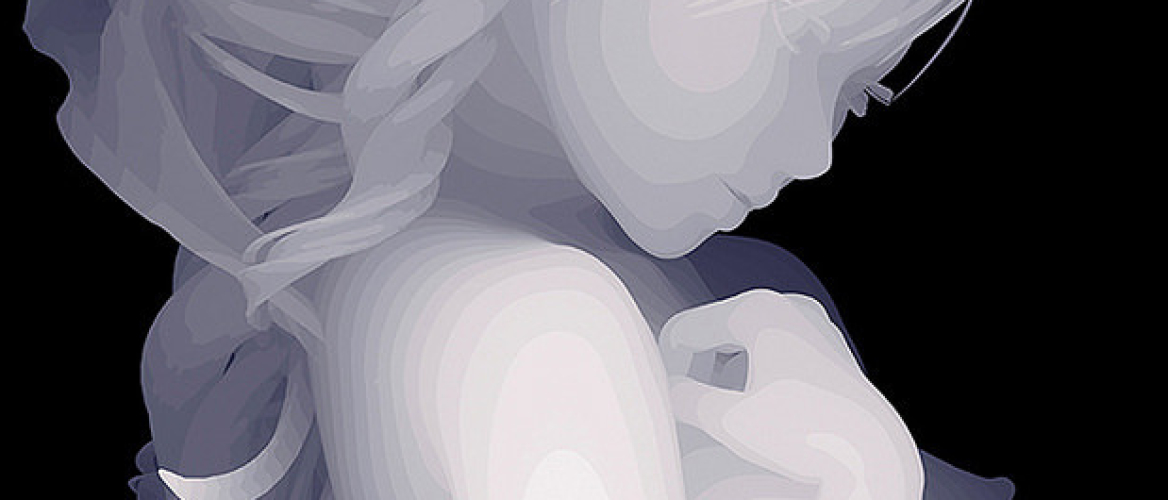 The Surrealist Kazuki Takamatsu and His Gloomy Depth Map Paintings (43 Pics)
In 1978, the outstanding graphics researcher Lance Williams (1949- 2017) introduced the revolutionary 'depth map' technique, a process by which shadows are added to 3D computer graphics. Coincidentally, the year of this invention was also the birth year of the Japanese artist Kazuki Takamatsu (1978) who would become widely known for using this technique in his art.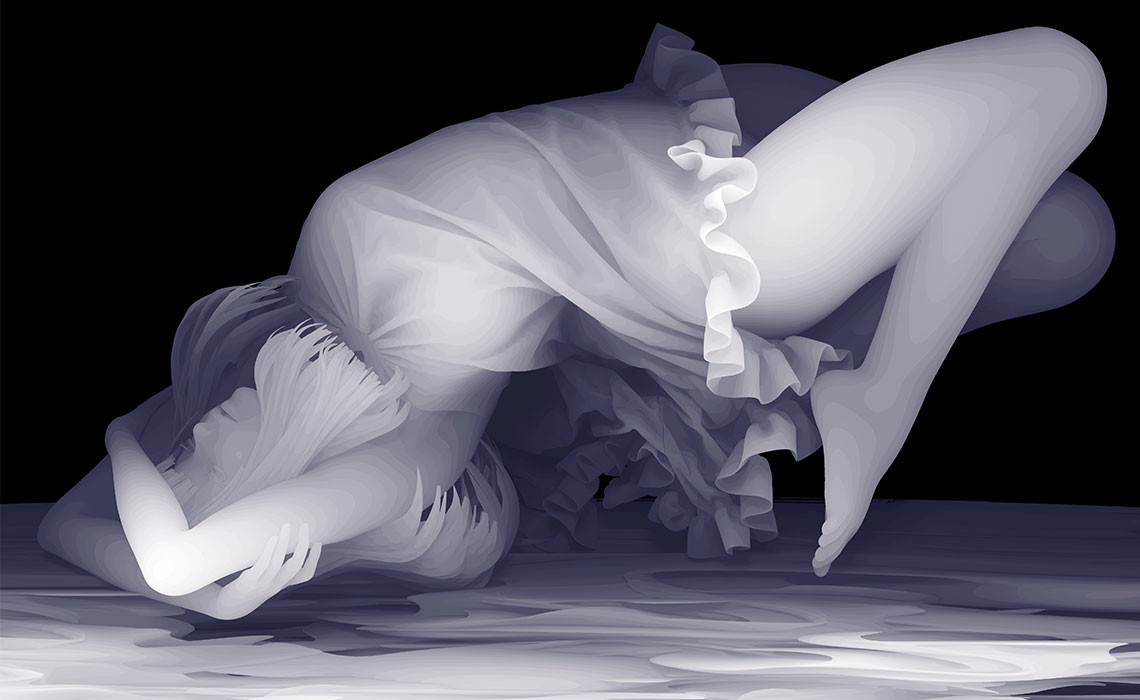 Amazing Depth
Takamatsu combines the traditional medium gouache, with which he paints monochromatic translucent objects that appear to float over his black backgrounds, while at the same time using 'depth map'. With the latter every pixel on the object is a shade of gray that is proportional to its distance from the object looking at it. The game between these two techniques give a real sense of surrealism and amazing depth. His hologram-like, female figures look as if they were digital, though they are executed entirely by hand.
Machine Gun
In his paintings, inspired by Japanese girl's comics, Takamatsu plays with dark and light. Not only in his use of colors but also in his subject matter. His floating, serene-looking fairy tale figures (mainly young females) with their angelic appearance are counterbalanced by the presence of a skeleton or them holding a machine gun, a samurai sword or a nail bat.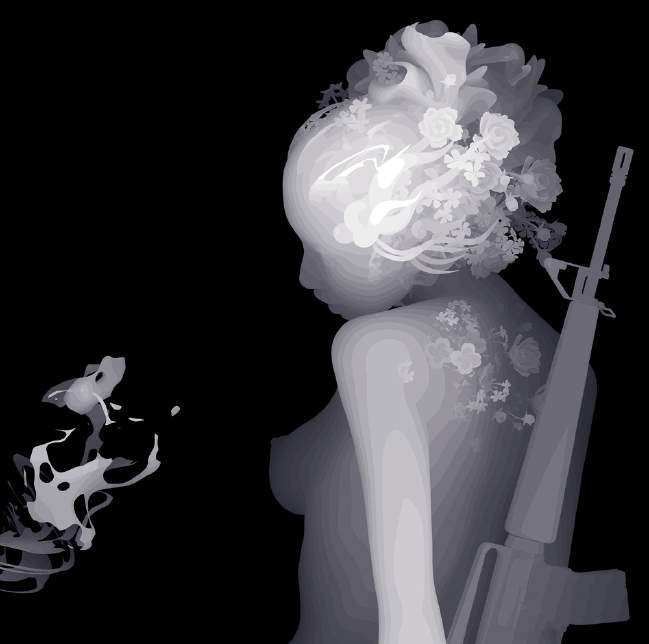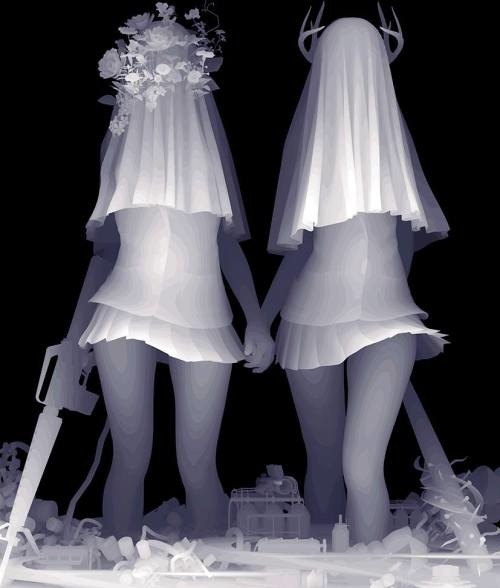 Metaphorical Expression
In an earlier interview Takamatsu explains the following about his motives, "Black and white are a metaphorical expression of positive and negative, good and bad, race and religion. By mixing modern digital material with analogue ones, I hope to recreate the emotions young guys and girls feel towards the modern society… and the consistency that elapses between the human and the digital society. Each and every one of the layers in my paintings represents a distance where there isn't any shade or any light, an environment in which you can explore dark themes such as death and the current social conditions."
All Over the World
Kazuki Takamatsu's work has been displayed all over the world, in galleries based in Asia, USA and Europe.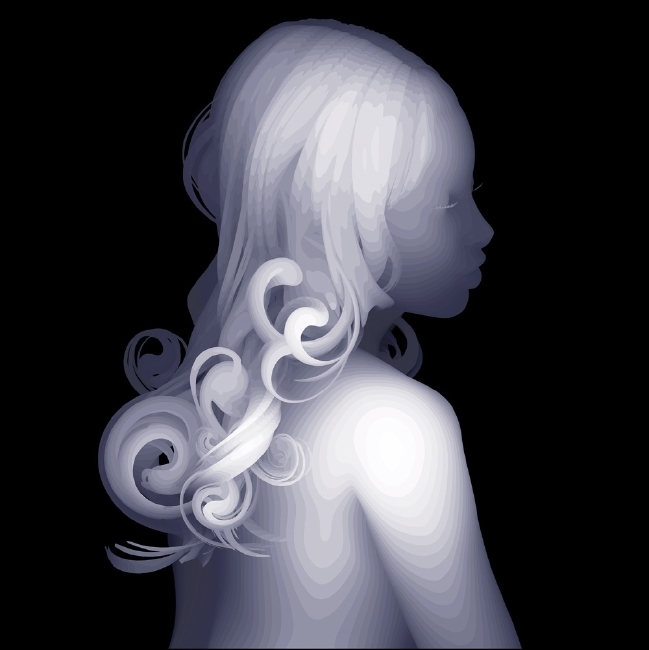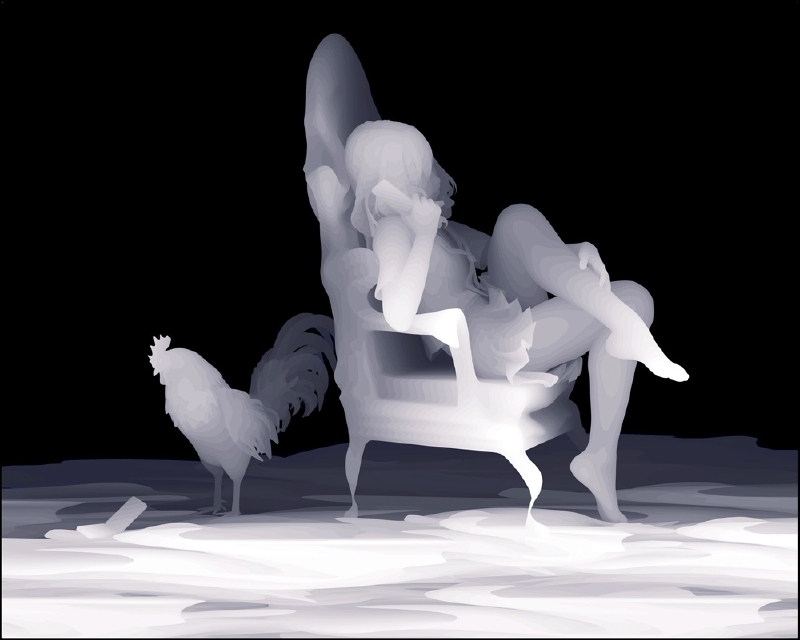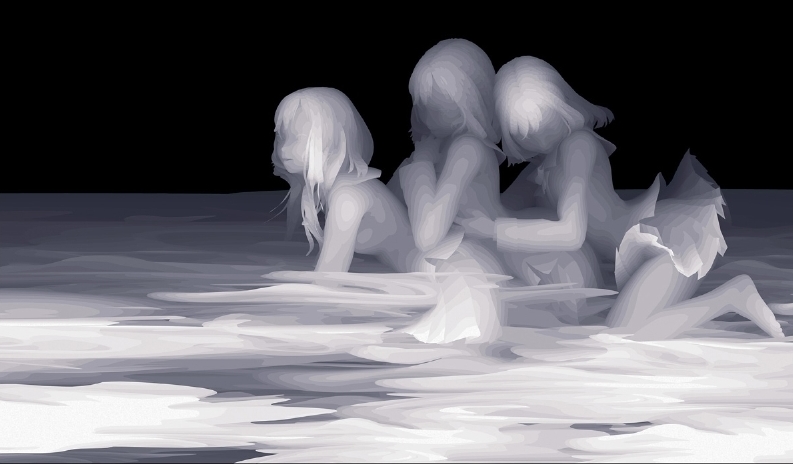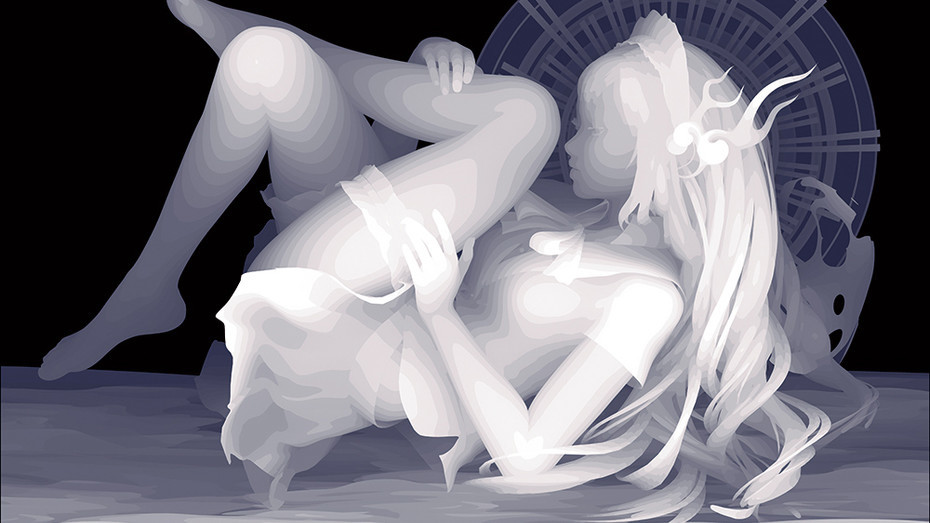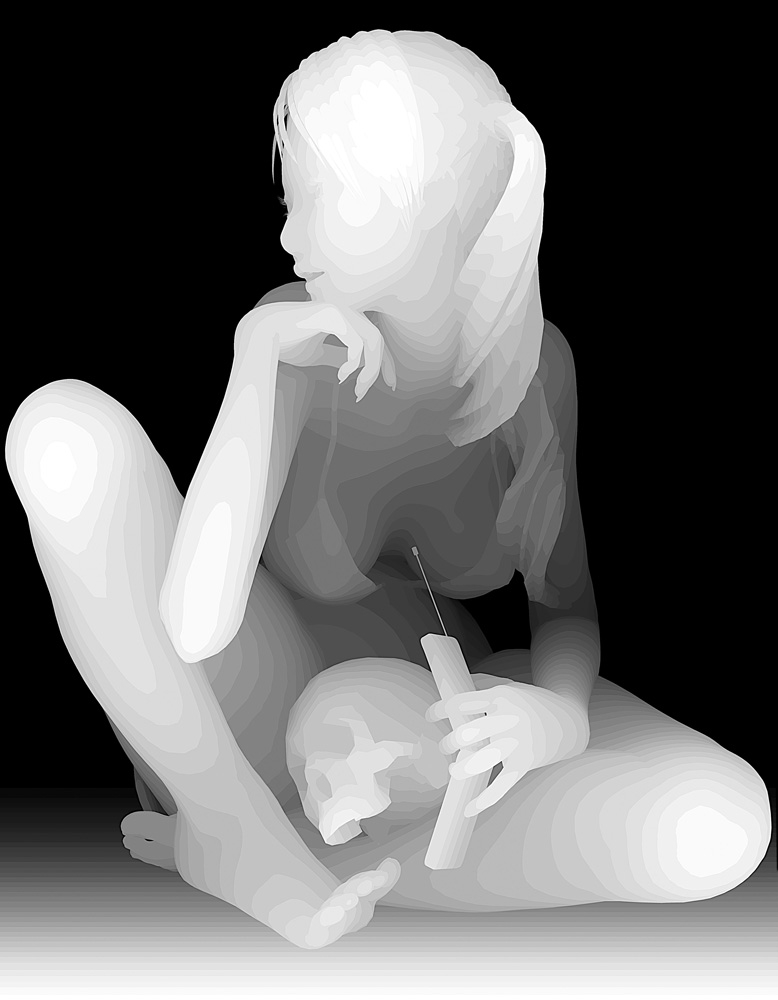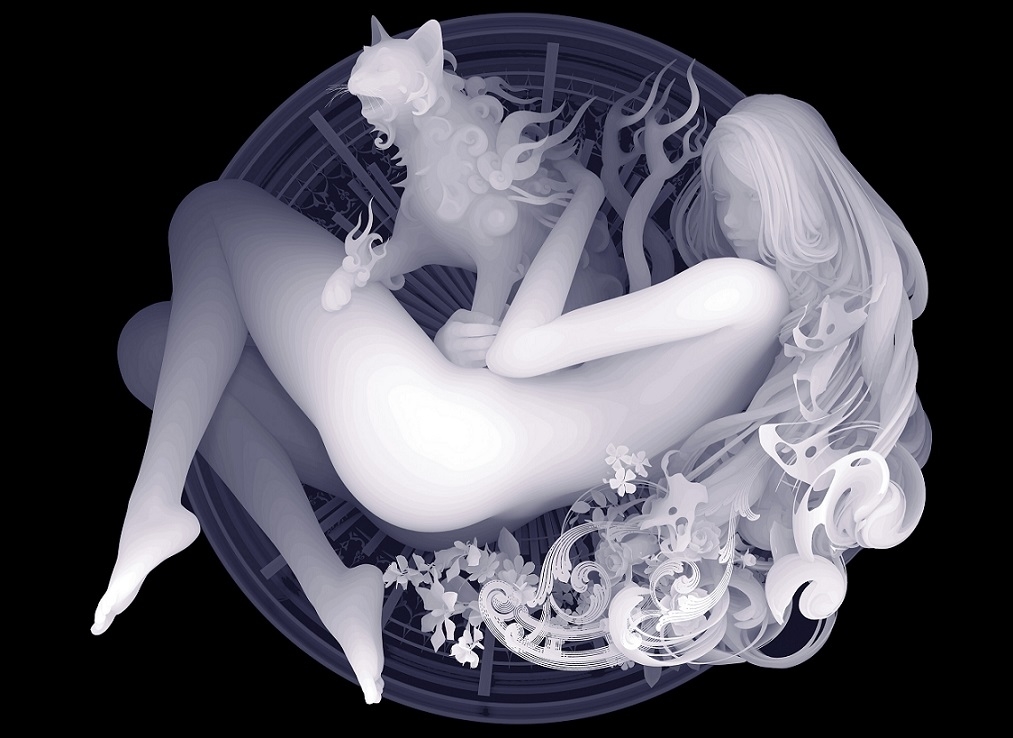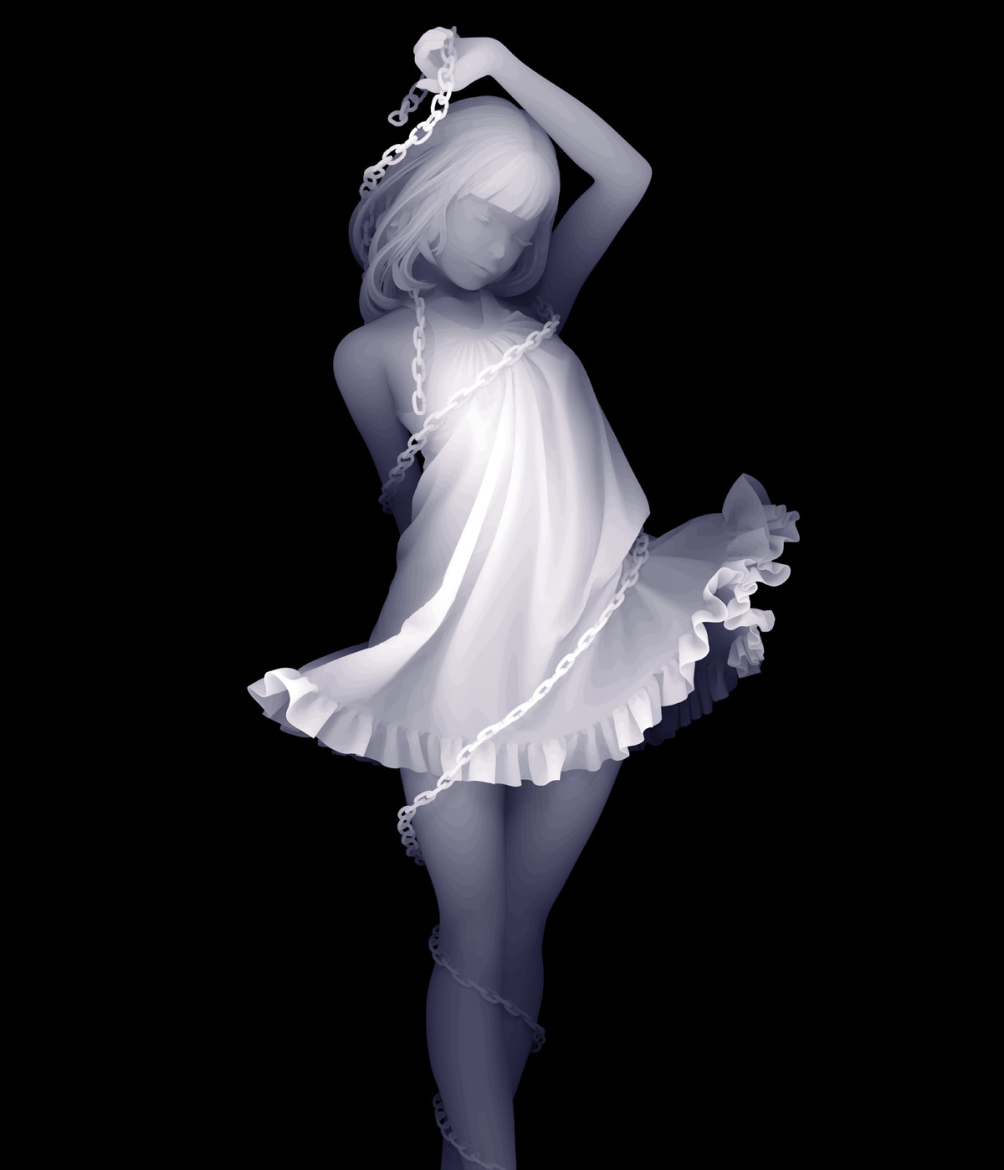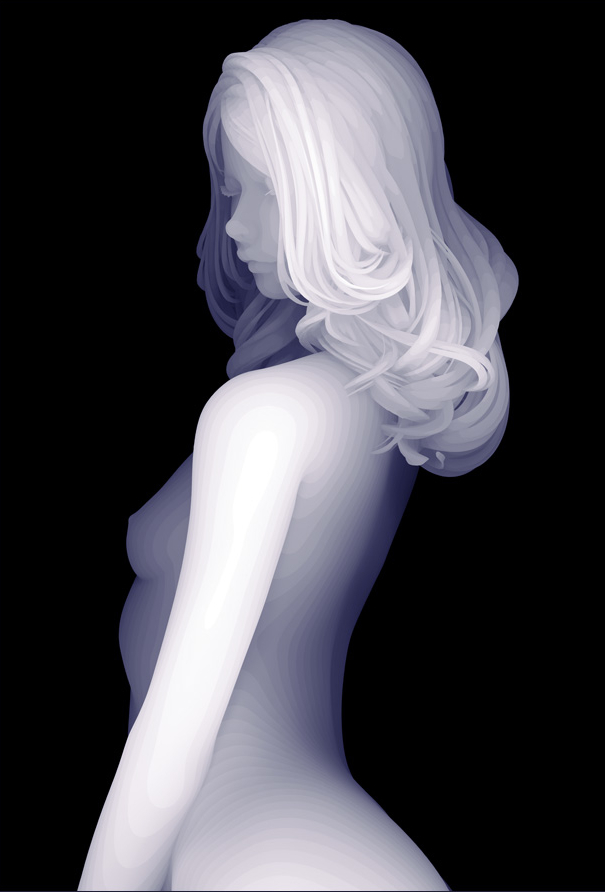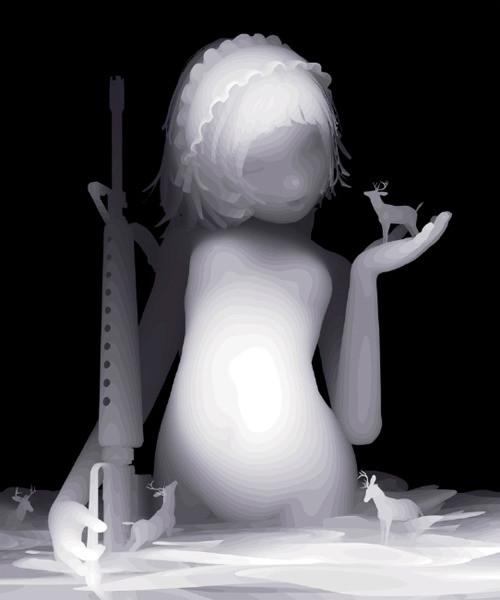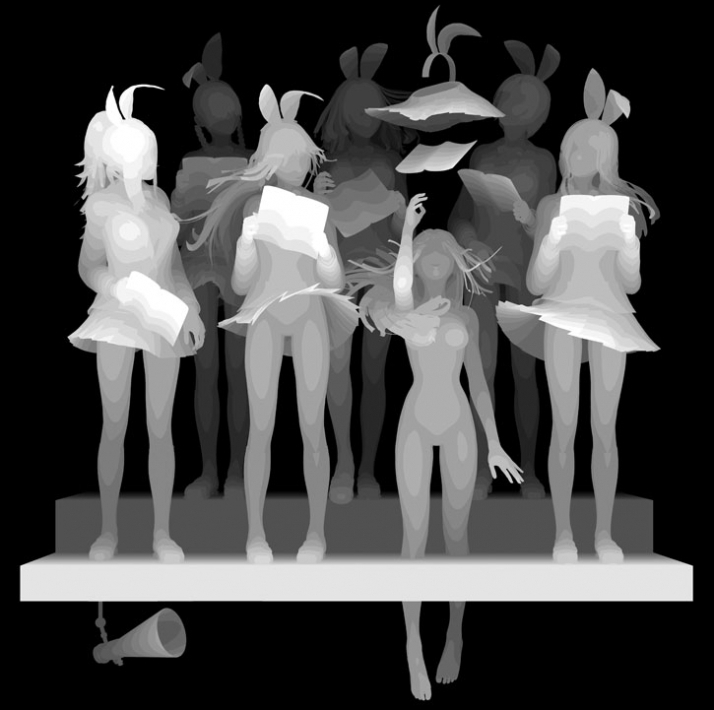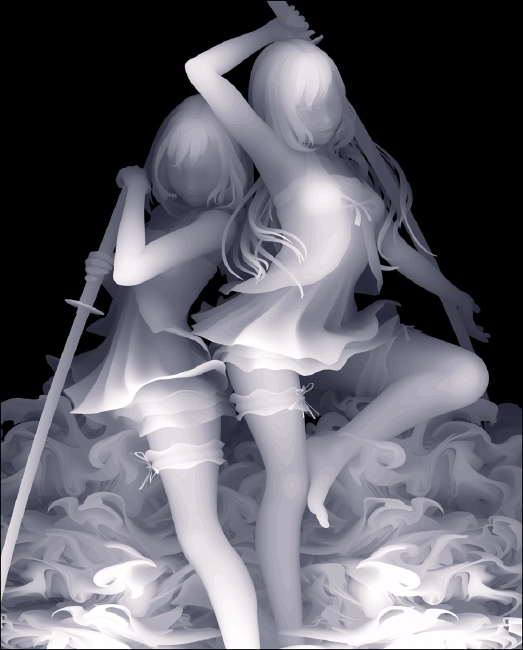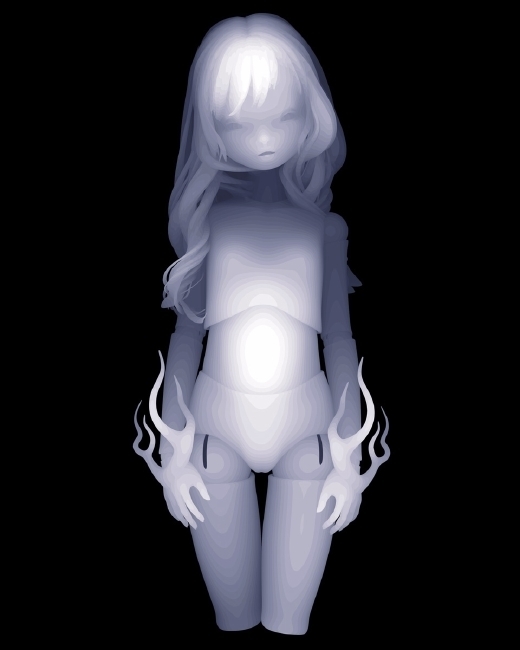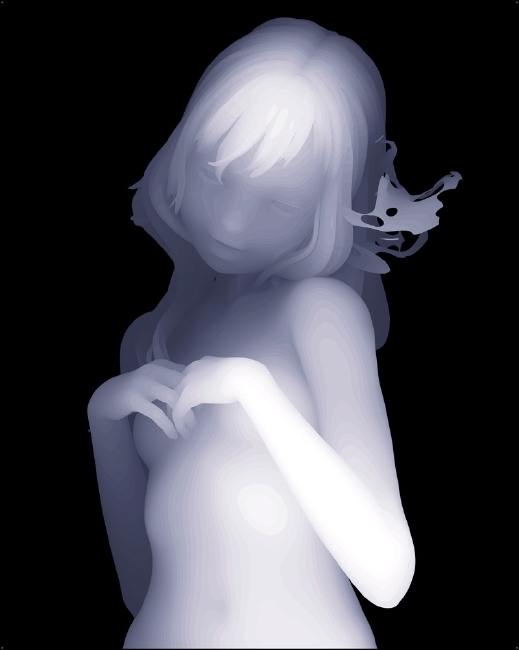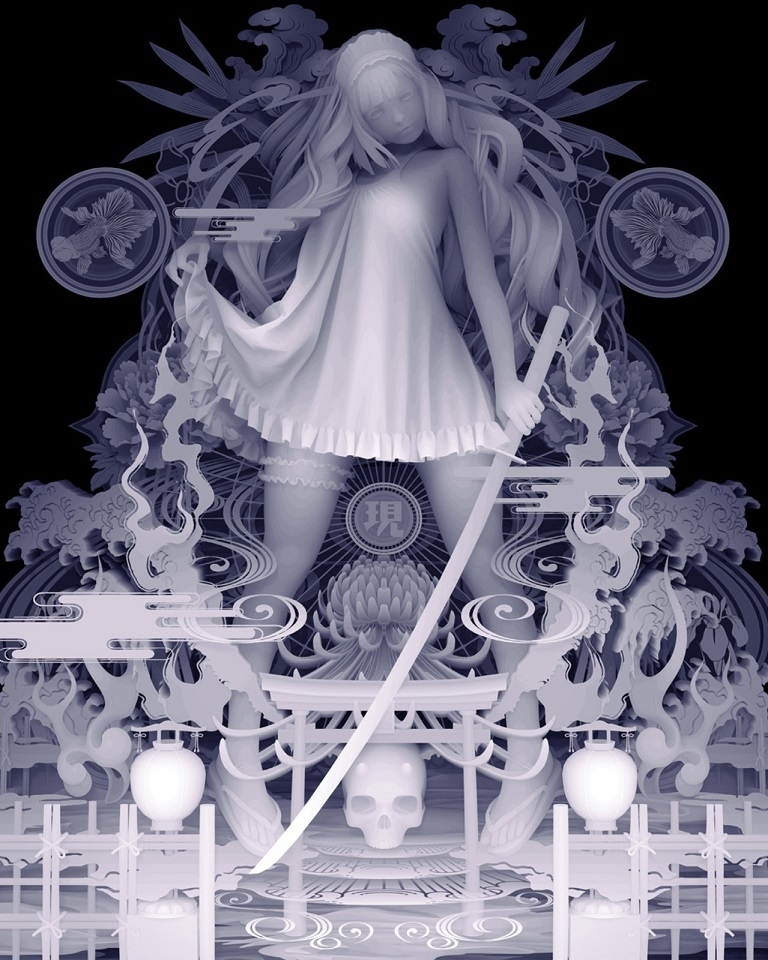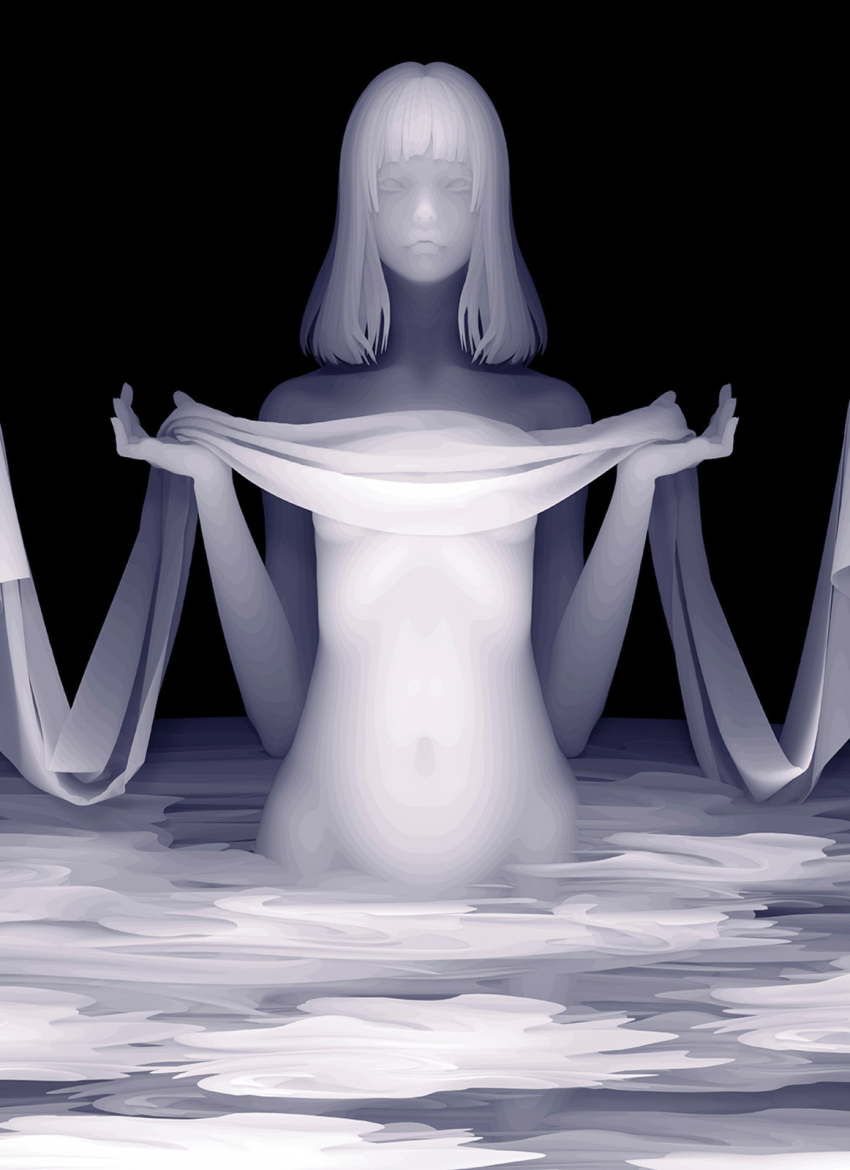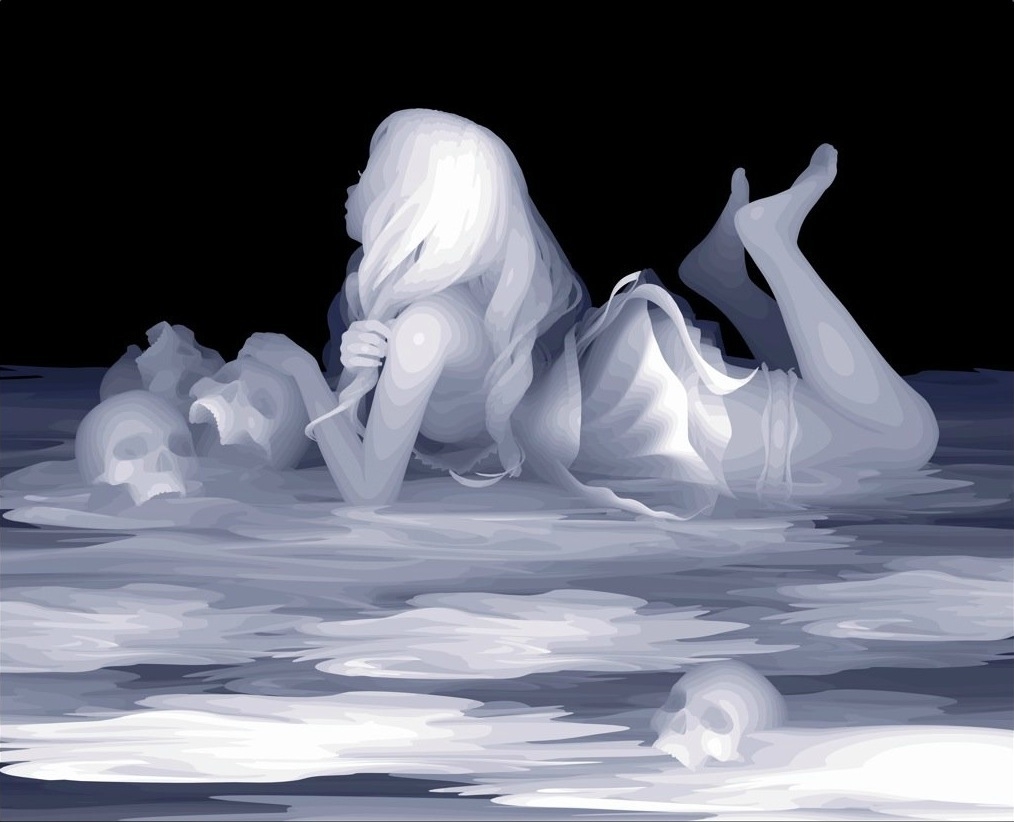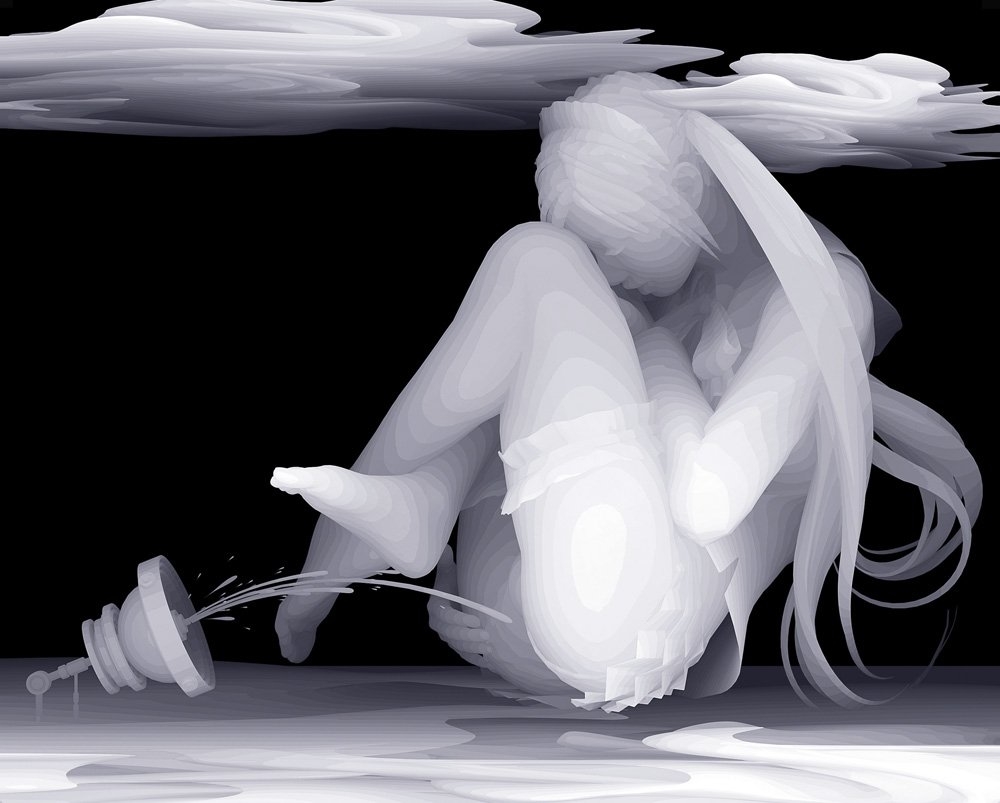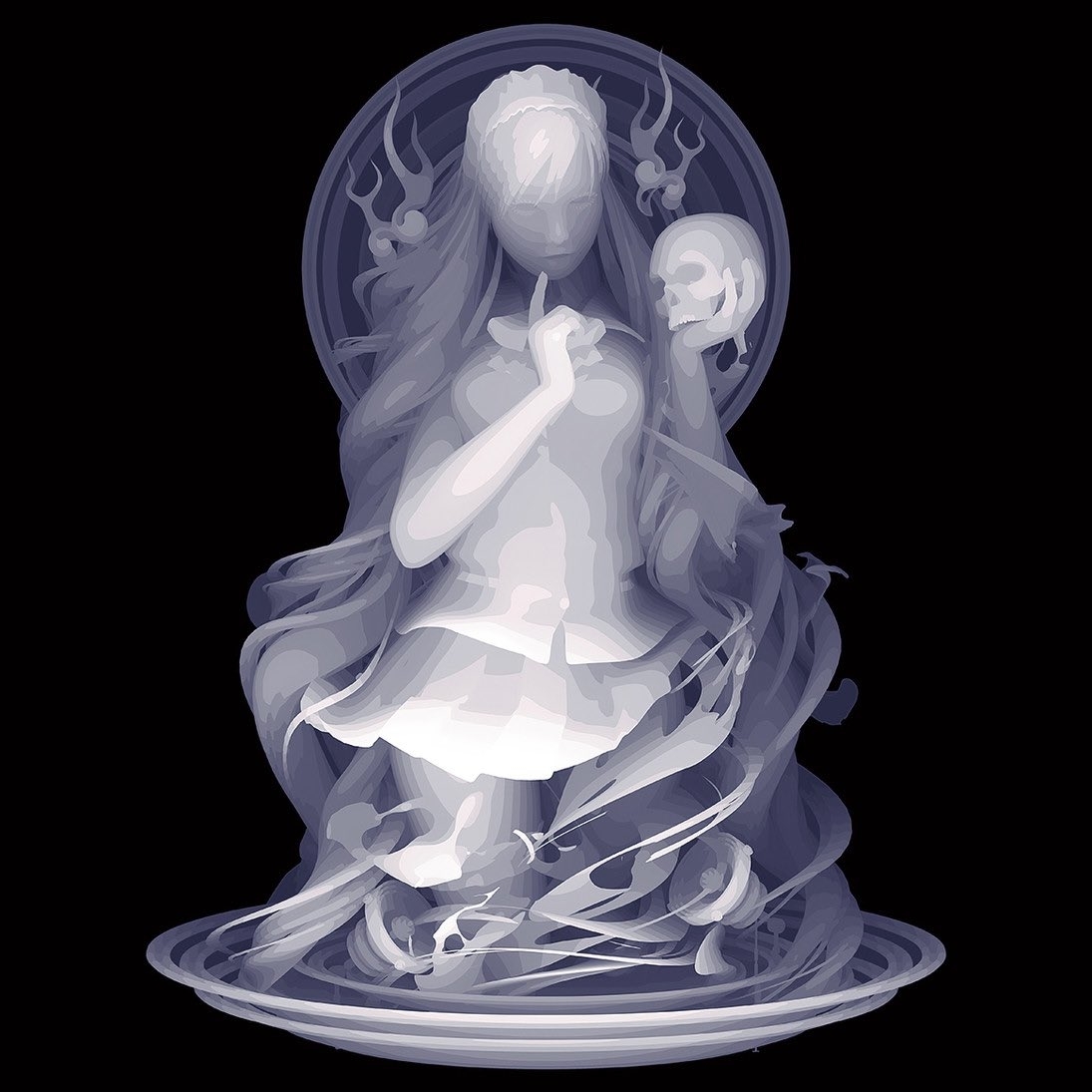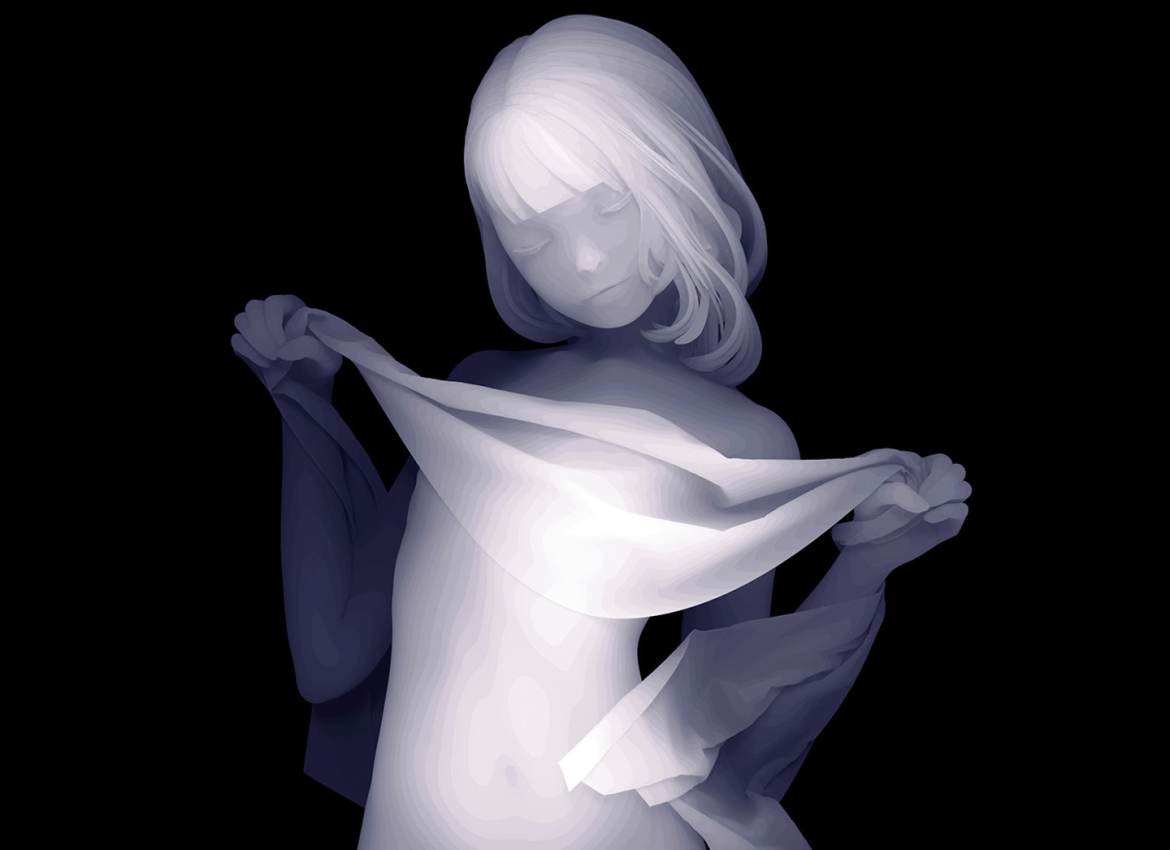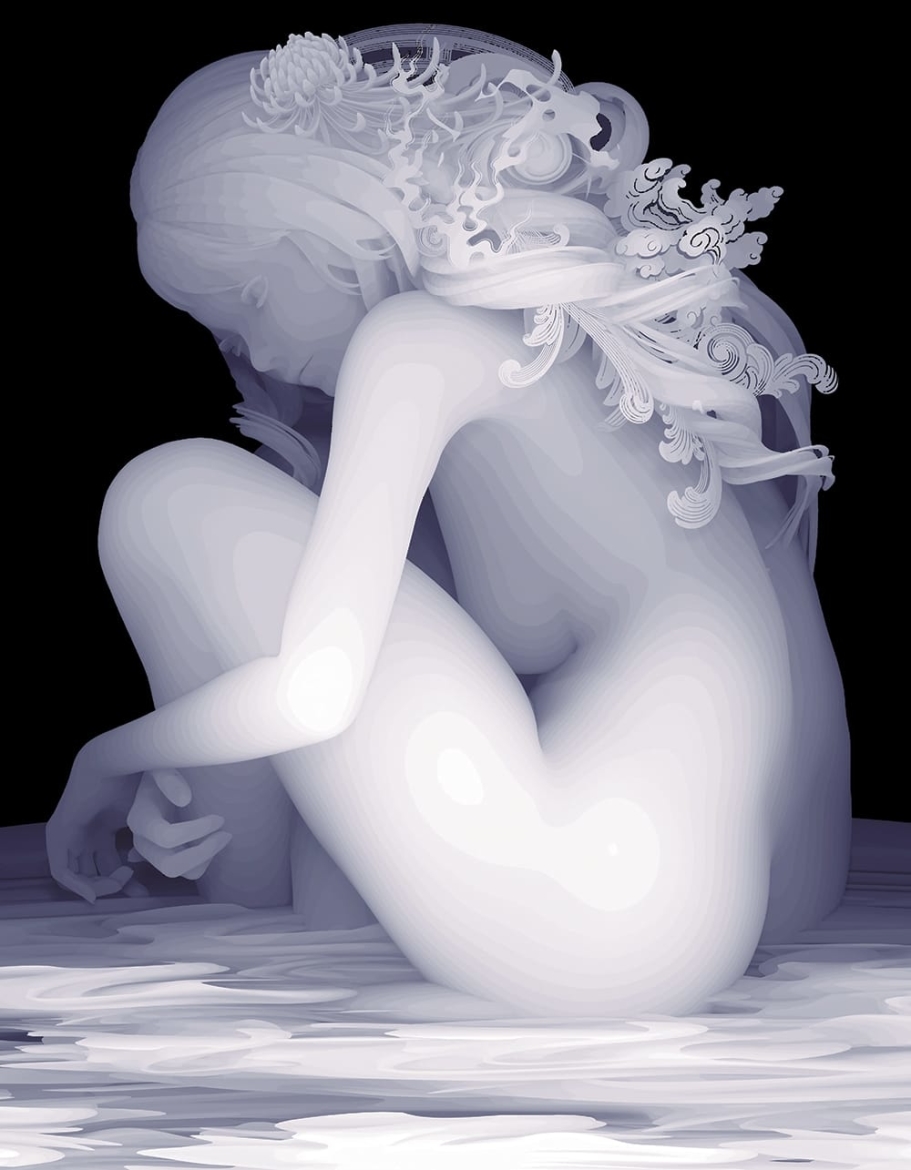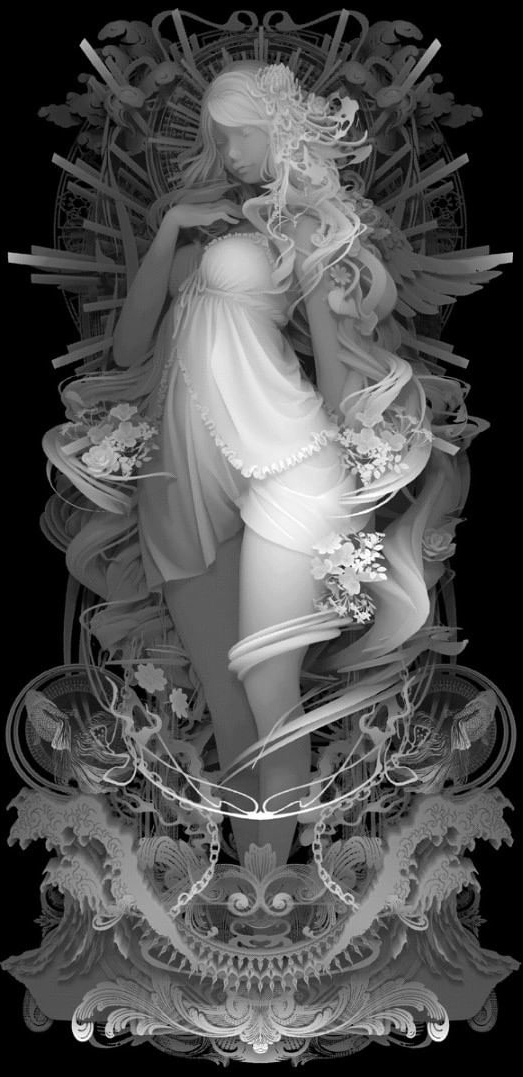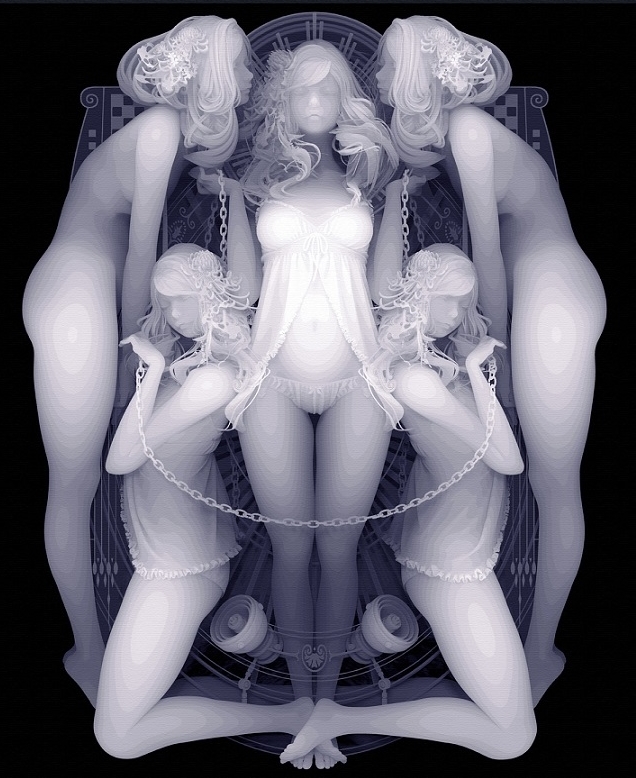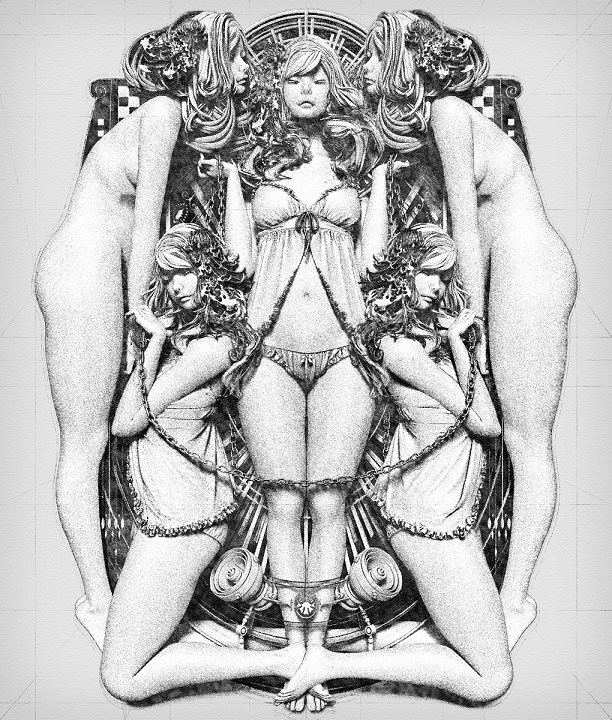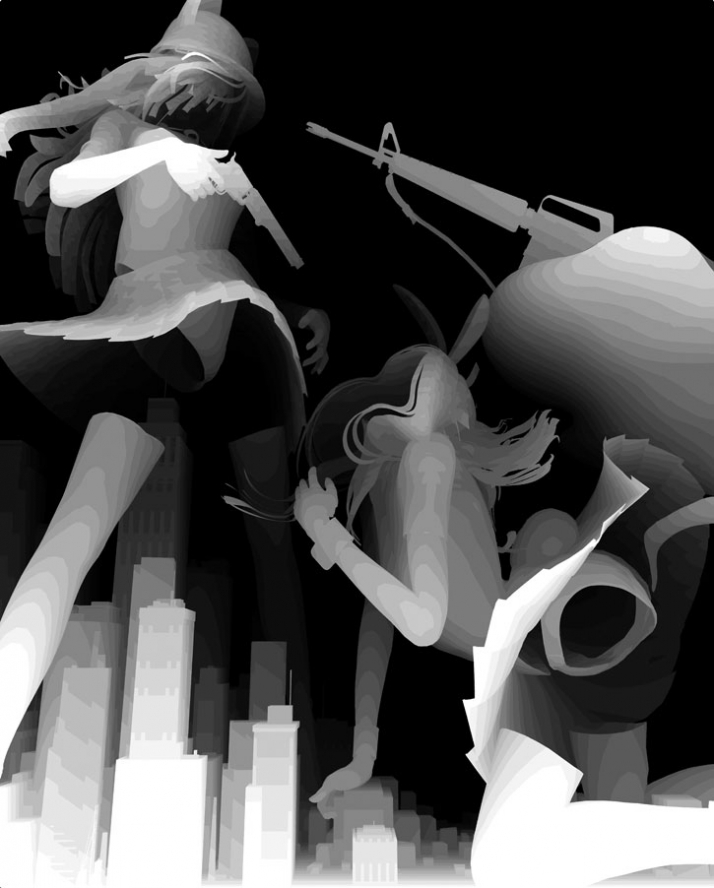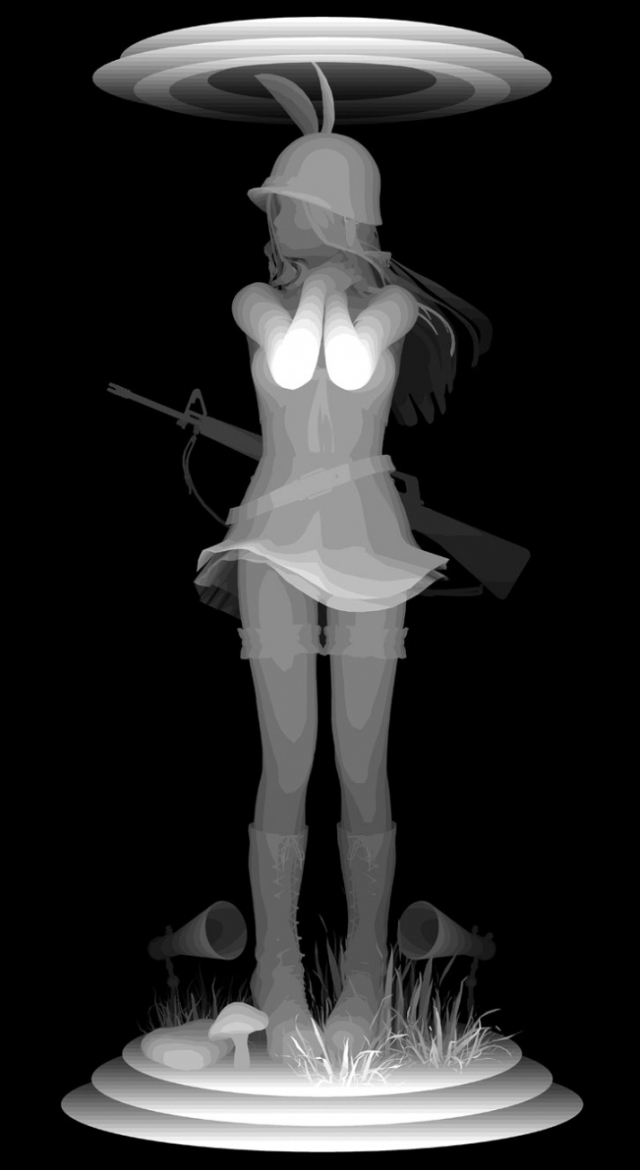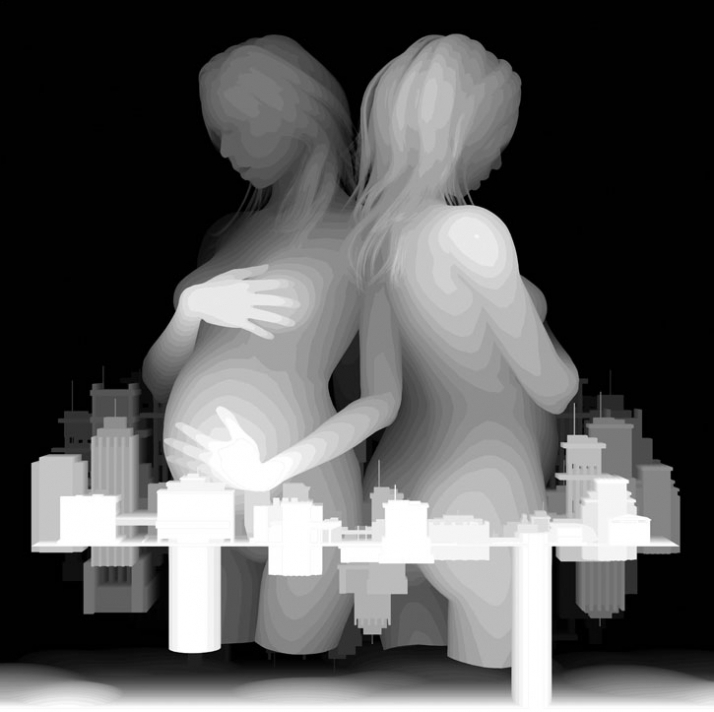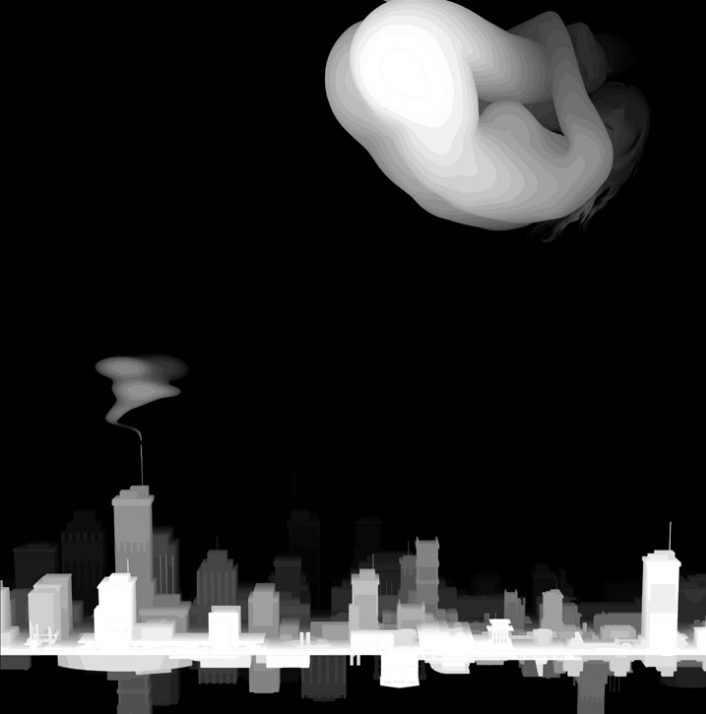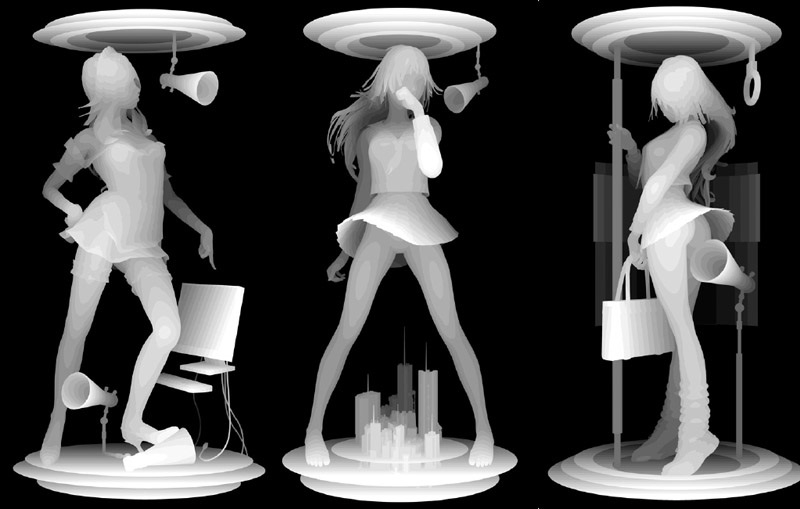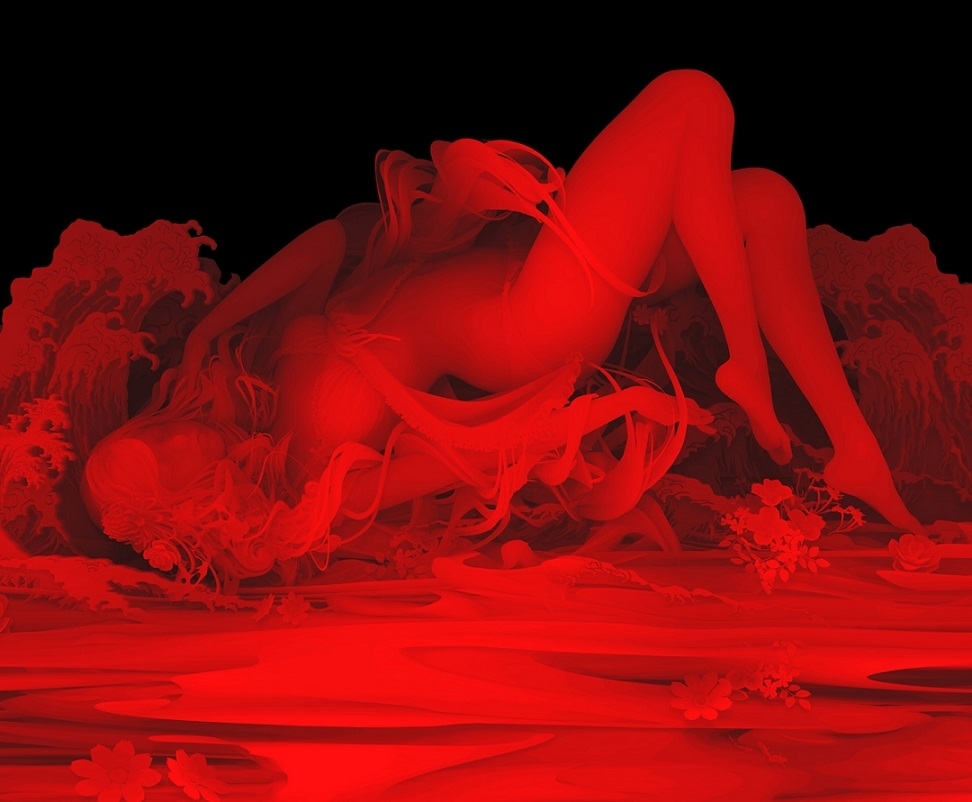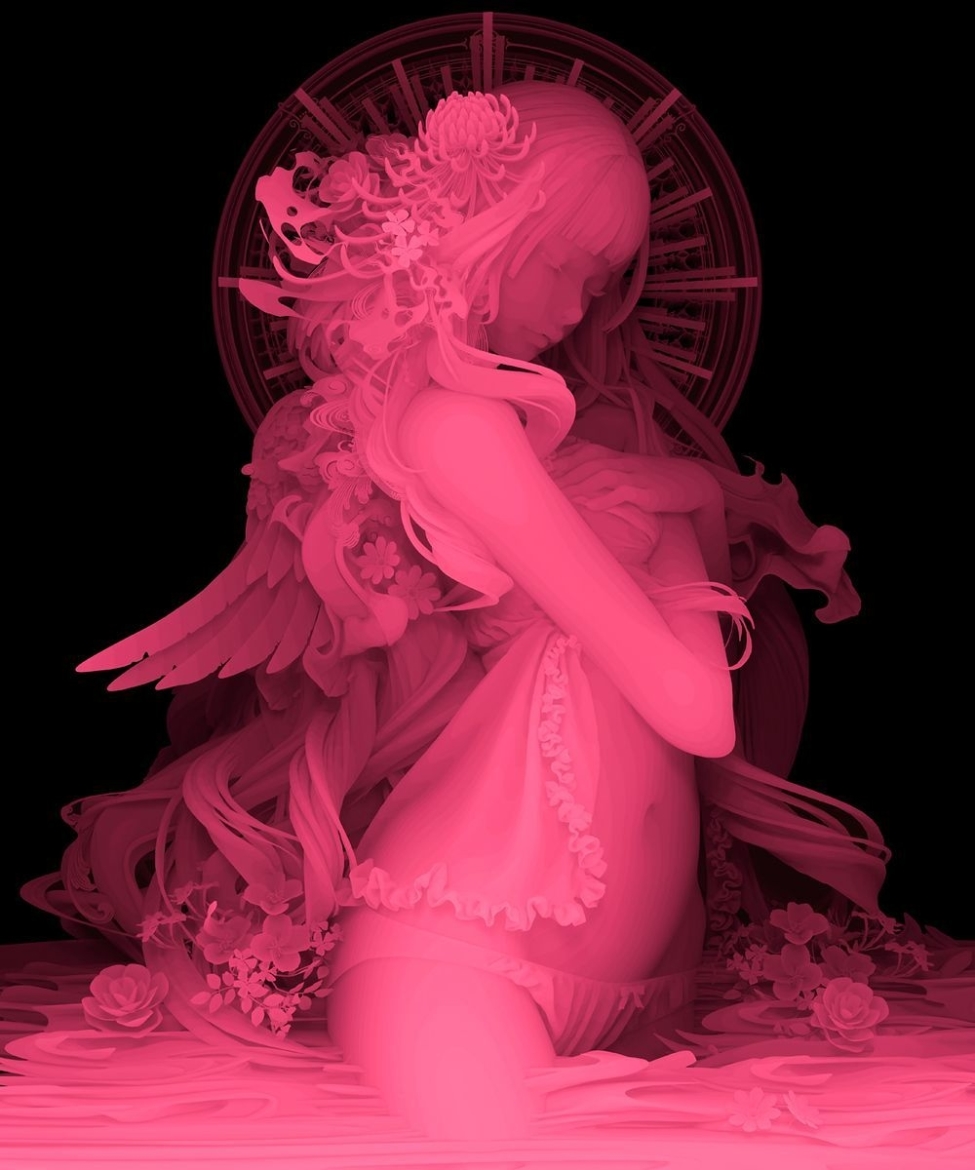 Click HERE for the playful geisha and tied phalluses of the digital sensual artist Japi Honoo…!!
What are your thoughts about Takamatsu's work? Leave your reaction in the comment box below….!!