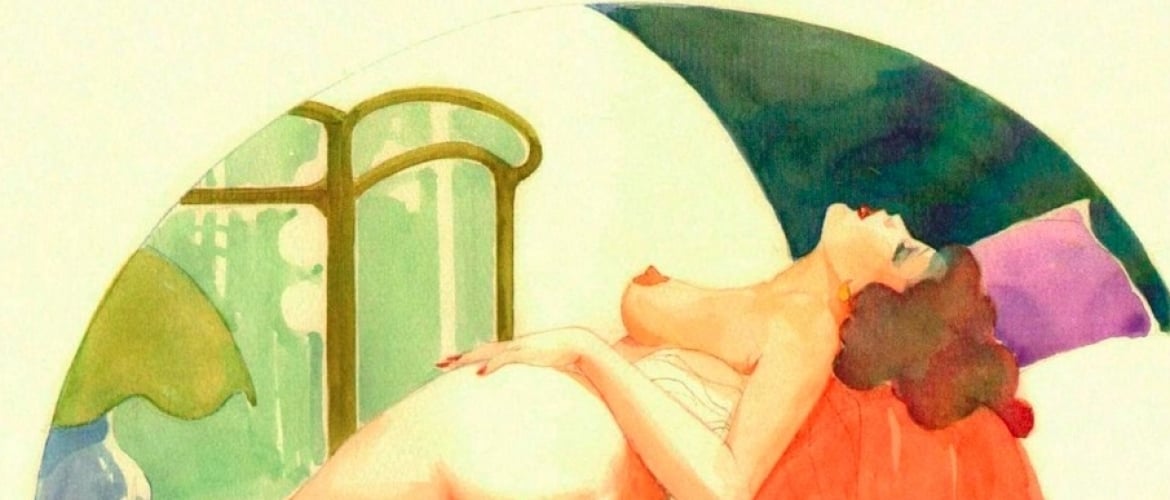 The Perfidious Fragility in the Titillating Imagery of Leone Frollo (66 Alluring Pics)
Leone Frollo (9 April 1931 – 17 October 2018) was an Italian comic book artist who made his debut in 1948 with a western entitled 'Sui Grandi Laghi (On Great Lakes)'. Born in Venice, he has been permanently associated with the lagoon city, as this was often the setting in his works. Although he graduated in architecture, his great passion has always been comics (He already drew at the age of seven).
Erotic Genre
From the late 1960s to the mid-1980s, he illustrated many popular series in various genres, like history, fantasy, horror, but mainly eroticism. His main work in the erotic genre in this period is Biancaneve, based on Snow White, and Lucifera and Yra, which he did for the publishing house Edifumetto.
Mona Street
After 1987, Frollo transformed his style to target the French market resulting in the following series: Malicieusement Femmes, Mona Street and Diva. Mona Street presents the sensual exploits of a young American lady, just graduated from college in Boston. The story is set in the first decade of the 20th century and was his last comic work.
Mostly in Color
After parting from comic book art, Frollo committed himself to erotic work, creating illustrations on paper with watercolor, pencil and pastels. Where his comic strips were mainly in black and white, his loose drawings and paintings were mostly in color.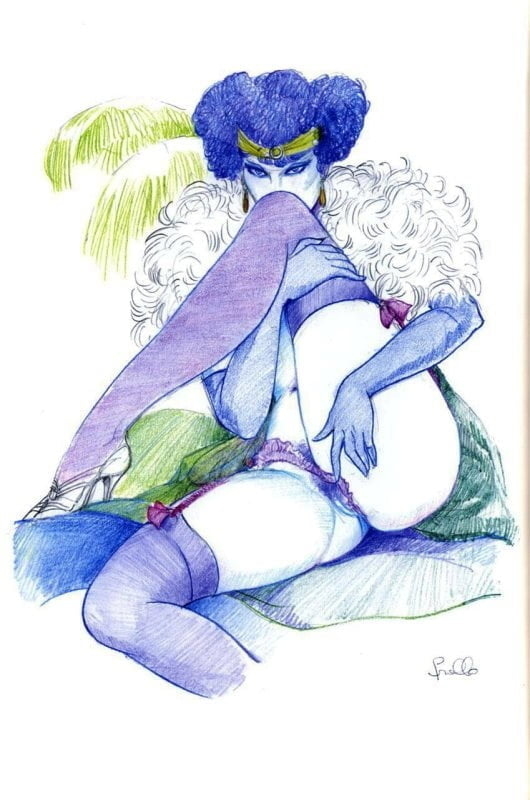 Naughty Femininity
On the back cover of the Italian edition of Mona Street, Frollo's art has been strikingly defined as a mix of Klimt's perfidious fragility, Beardsley's humor, the naughty femininity of Leonor Fini, and the taste of extreme youth à la Balthus.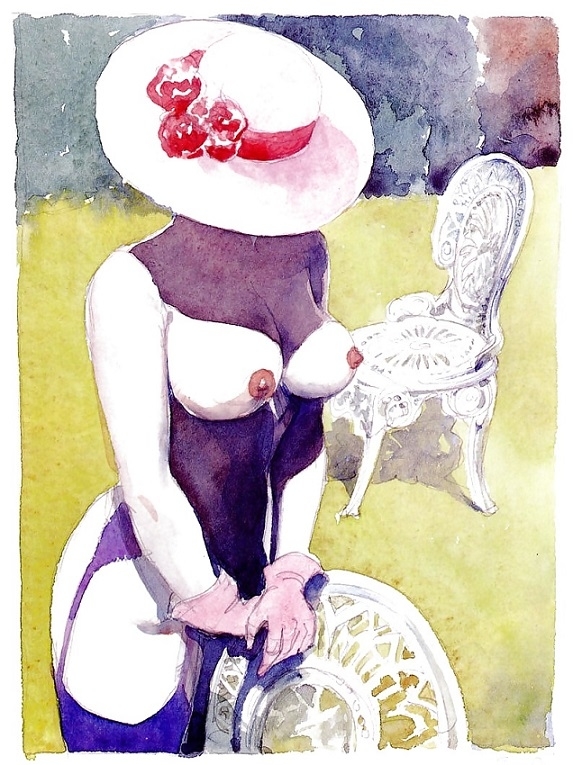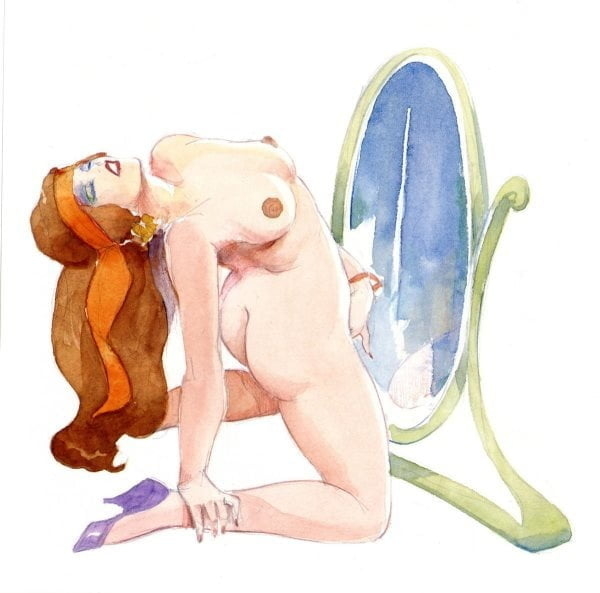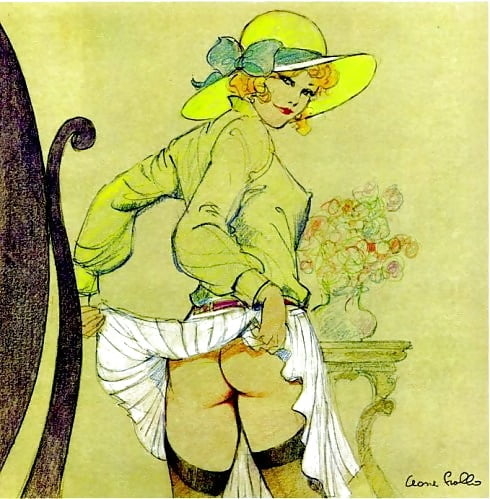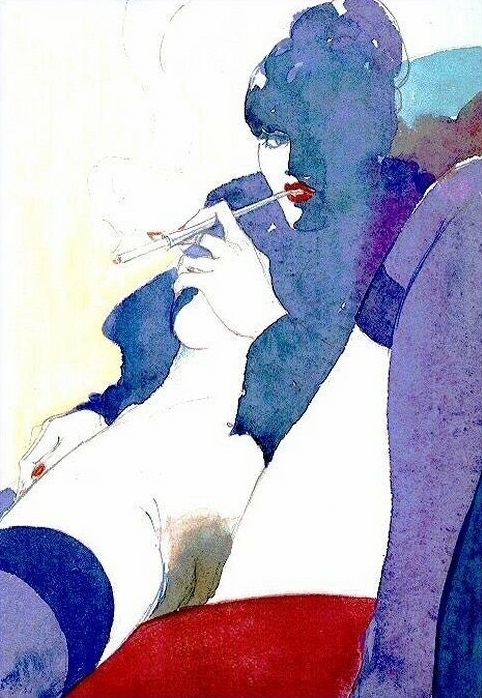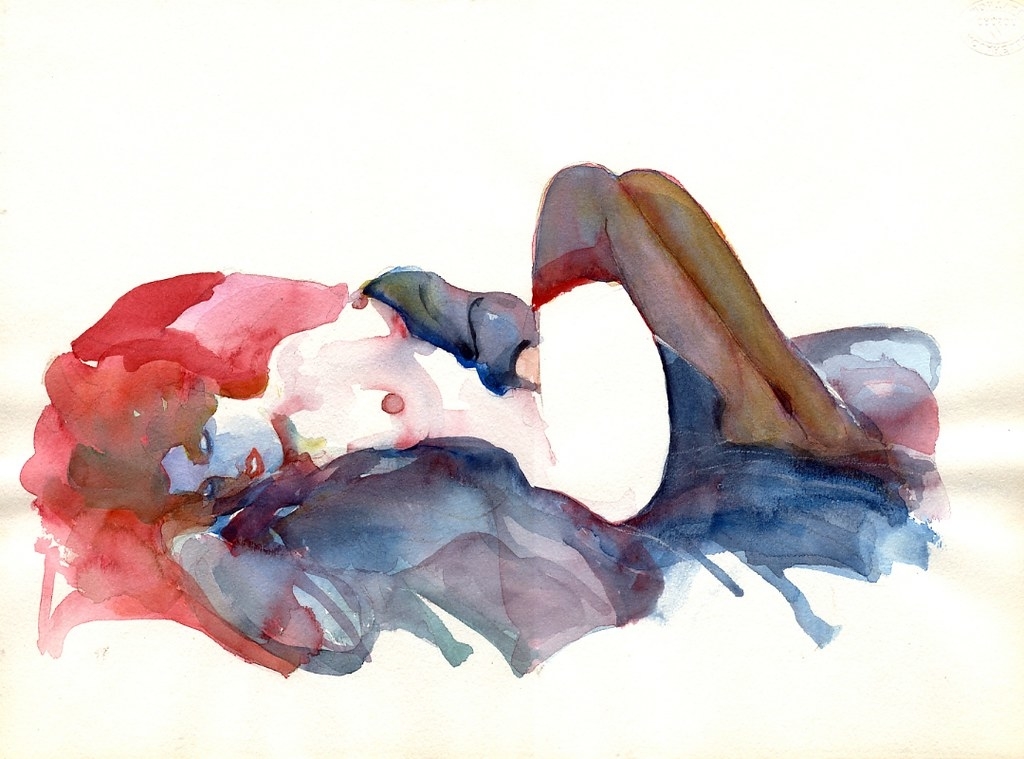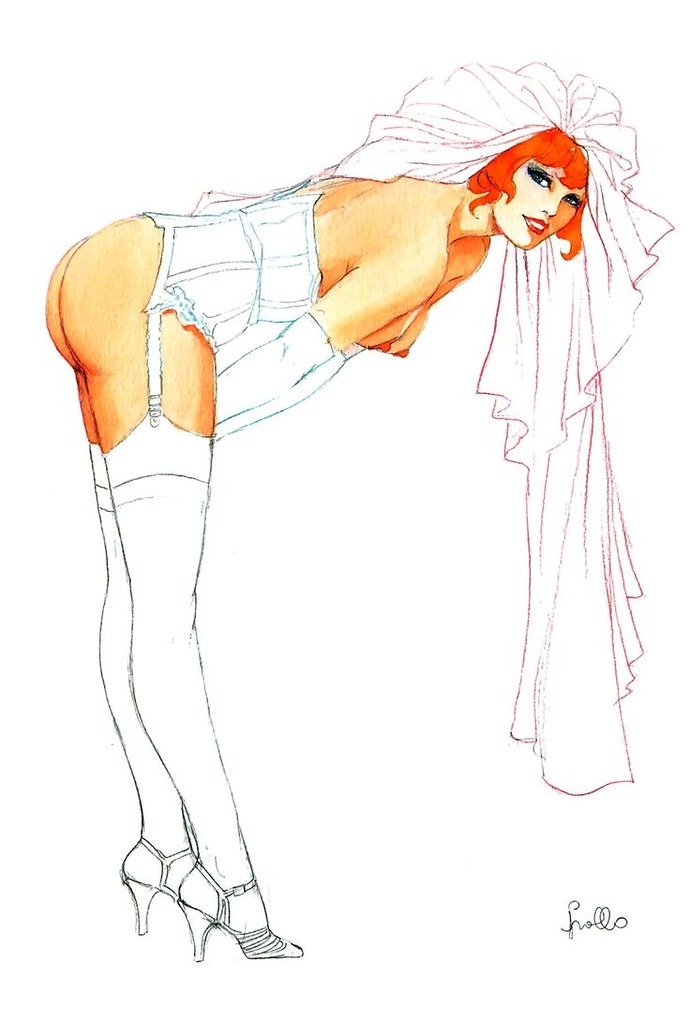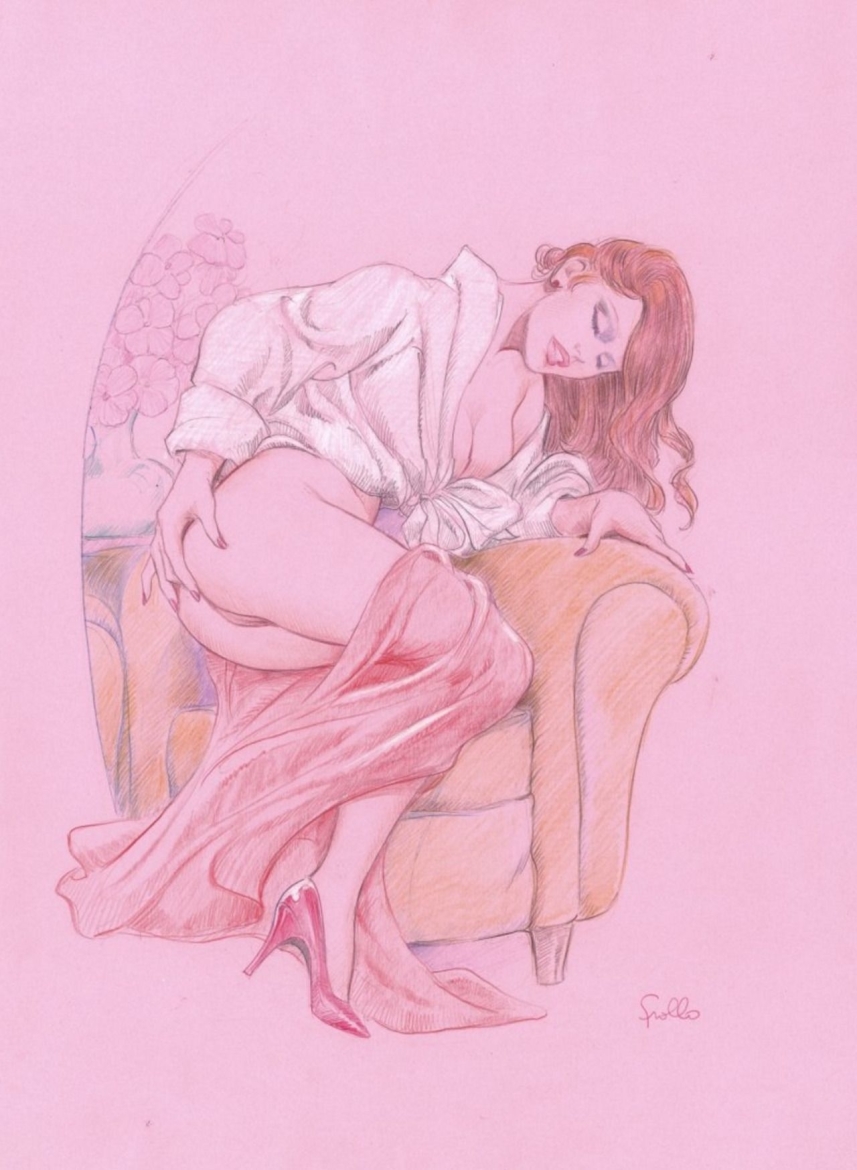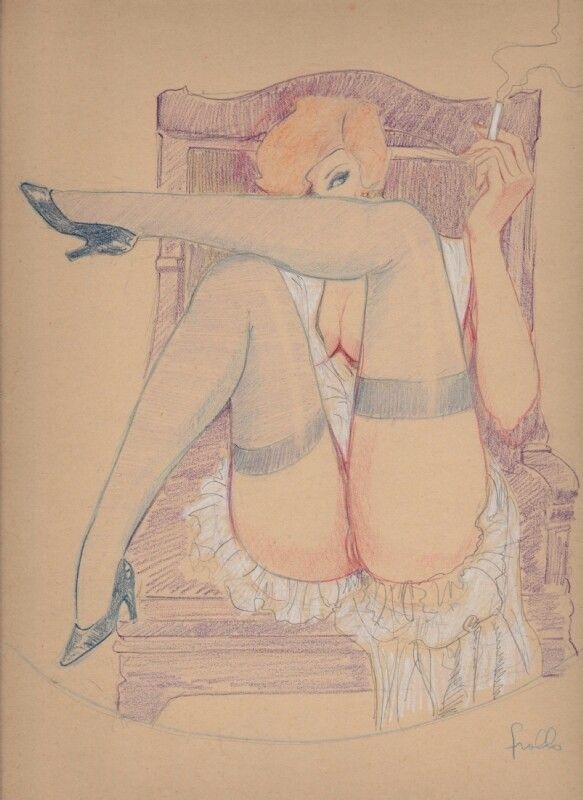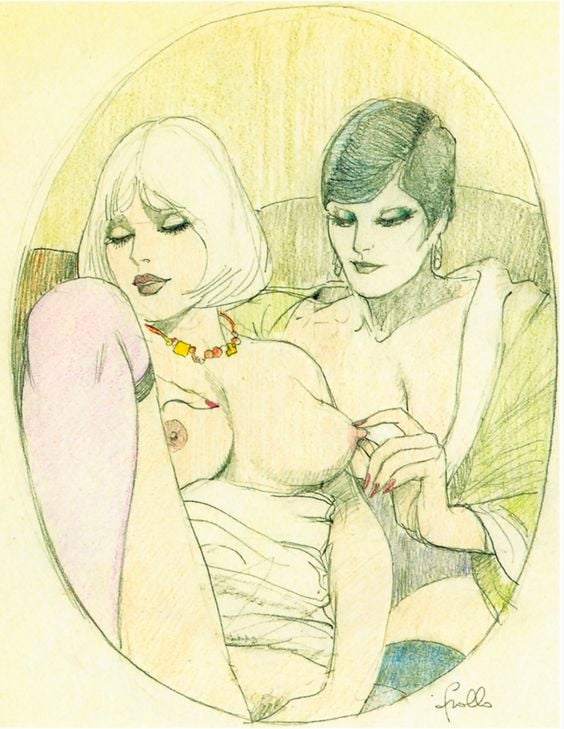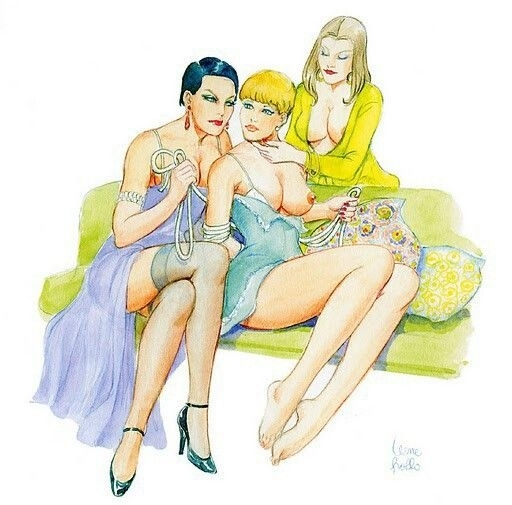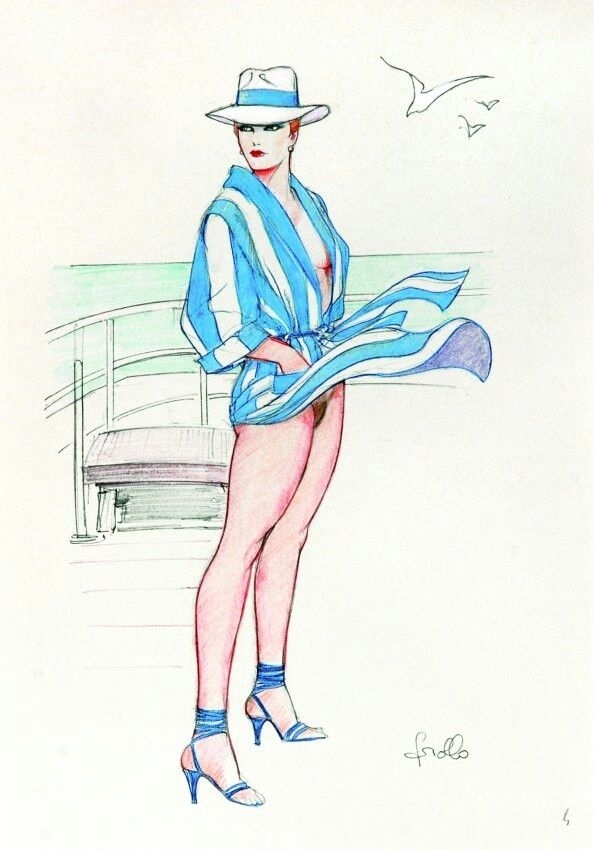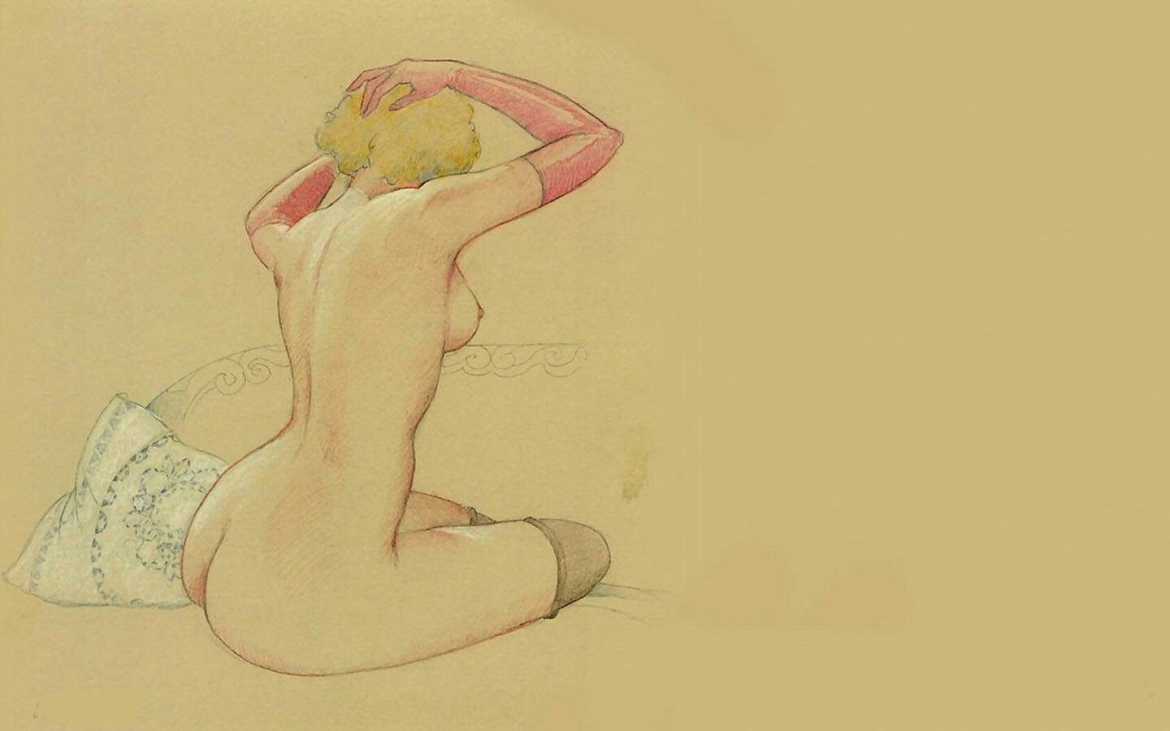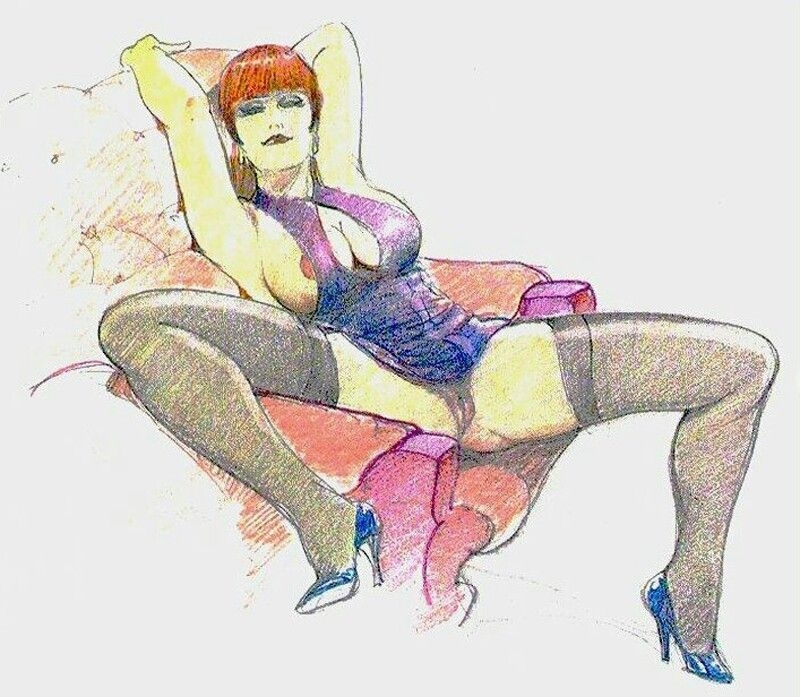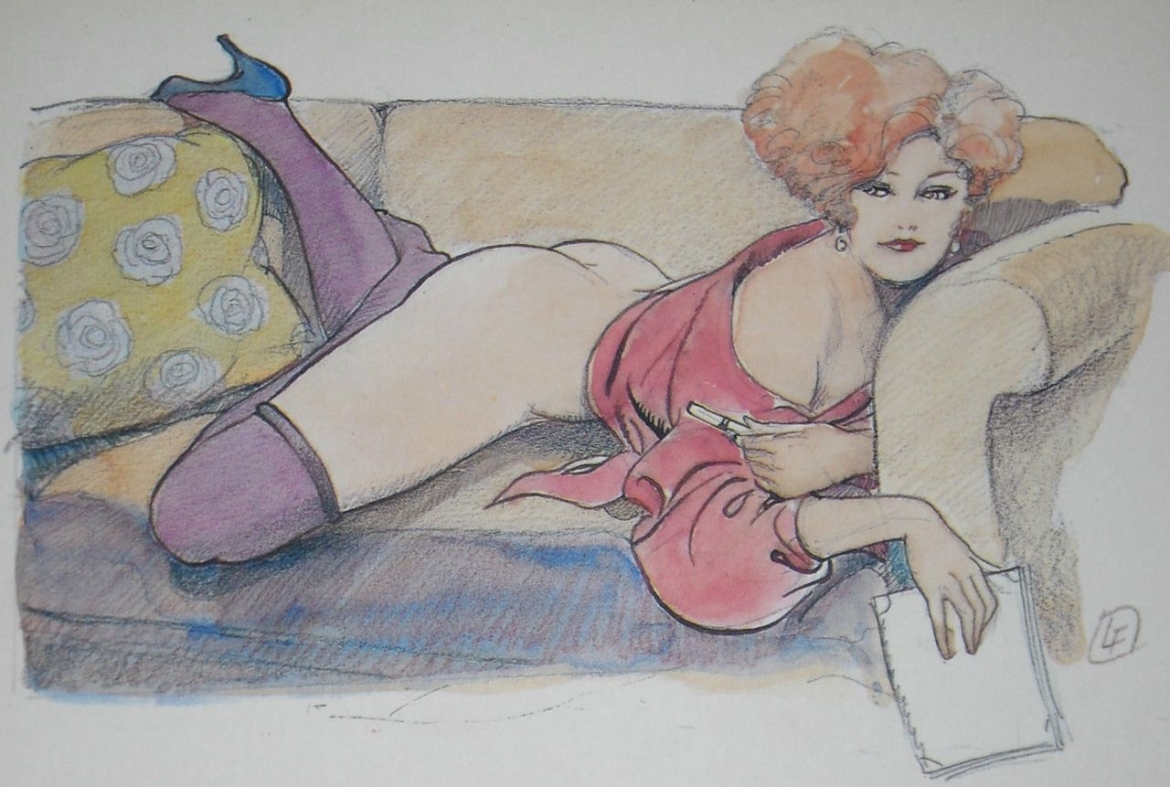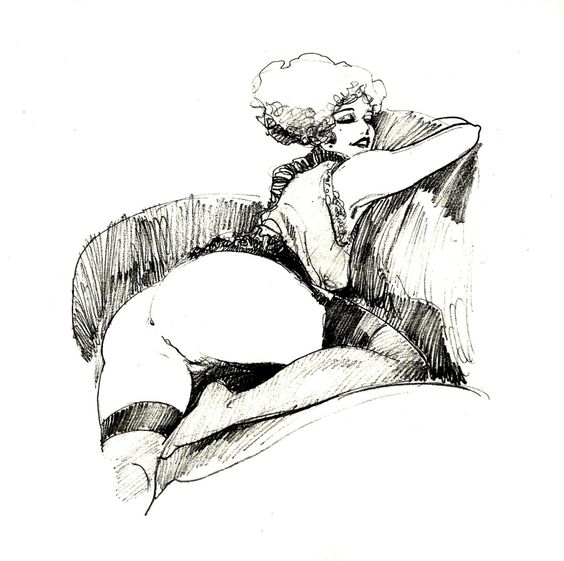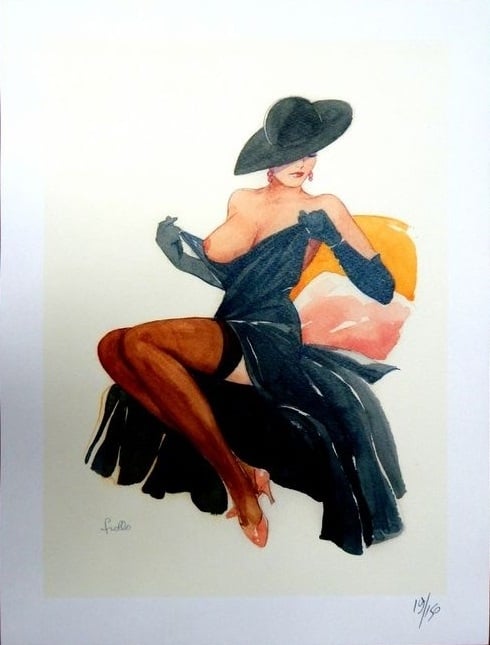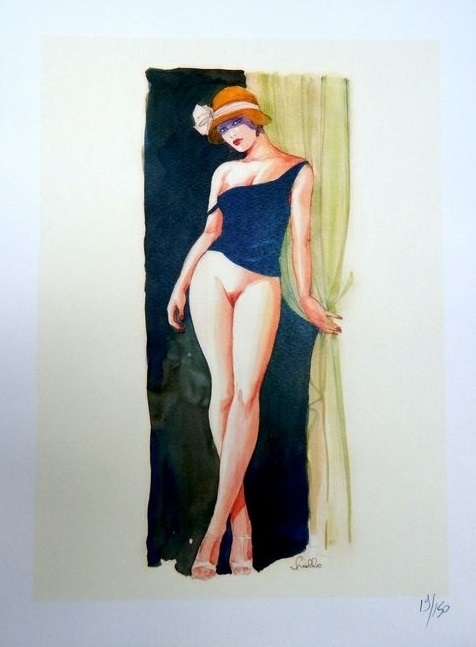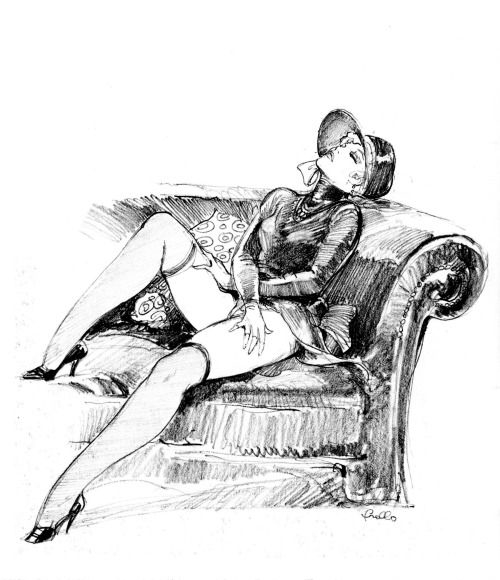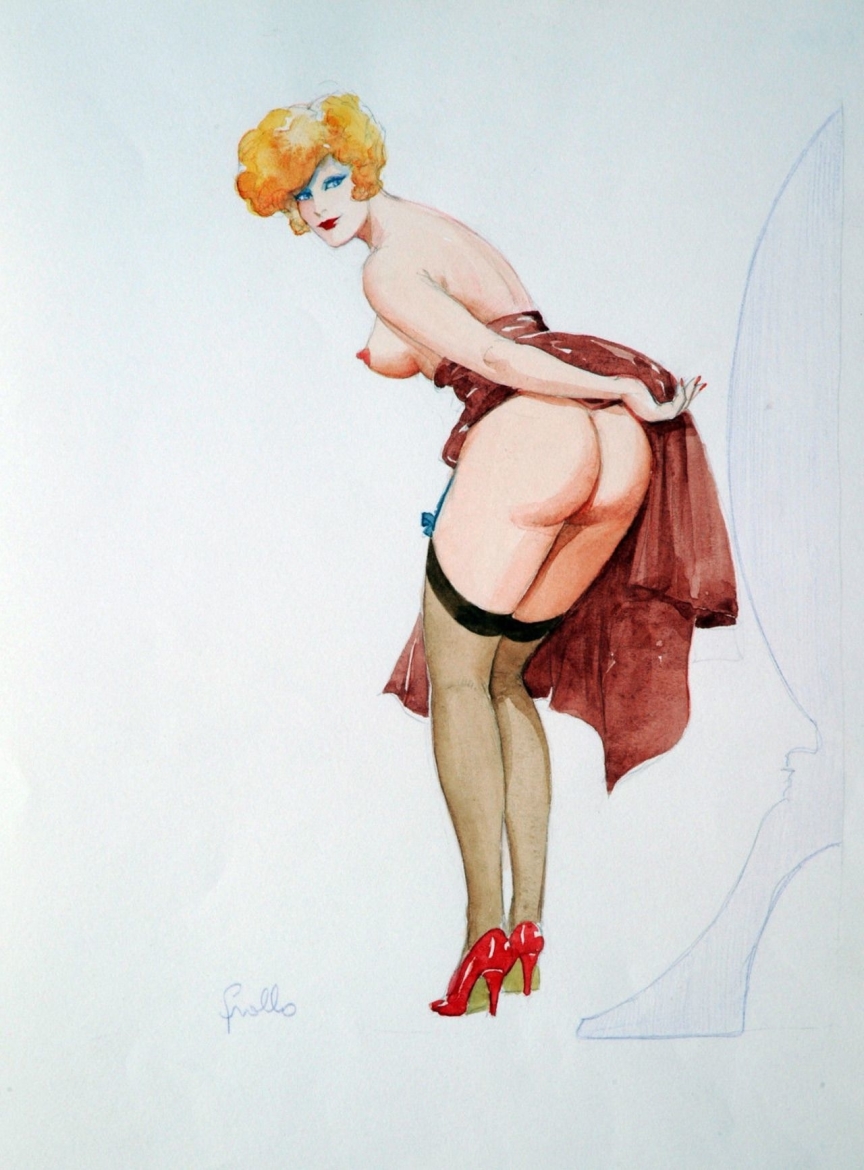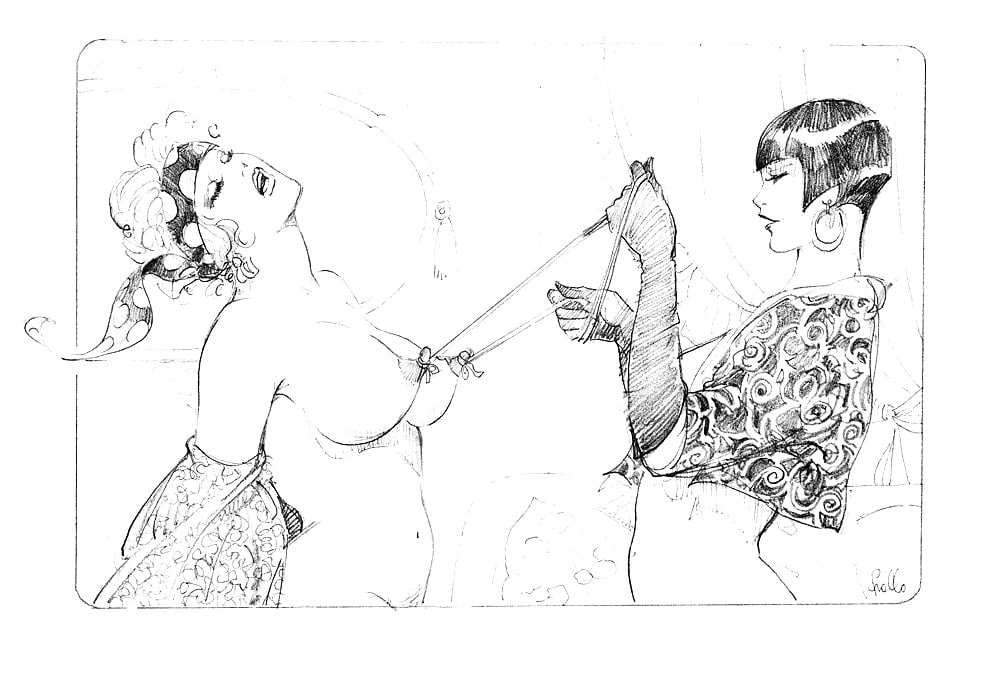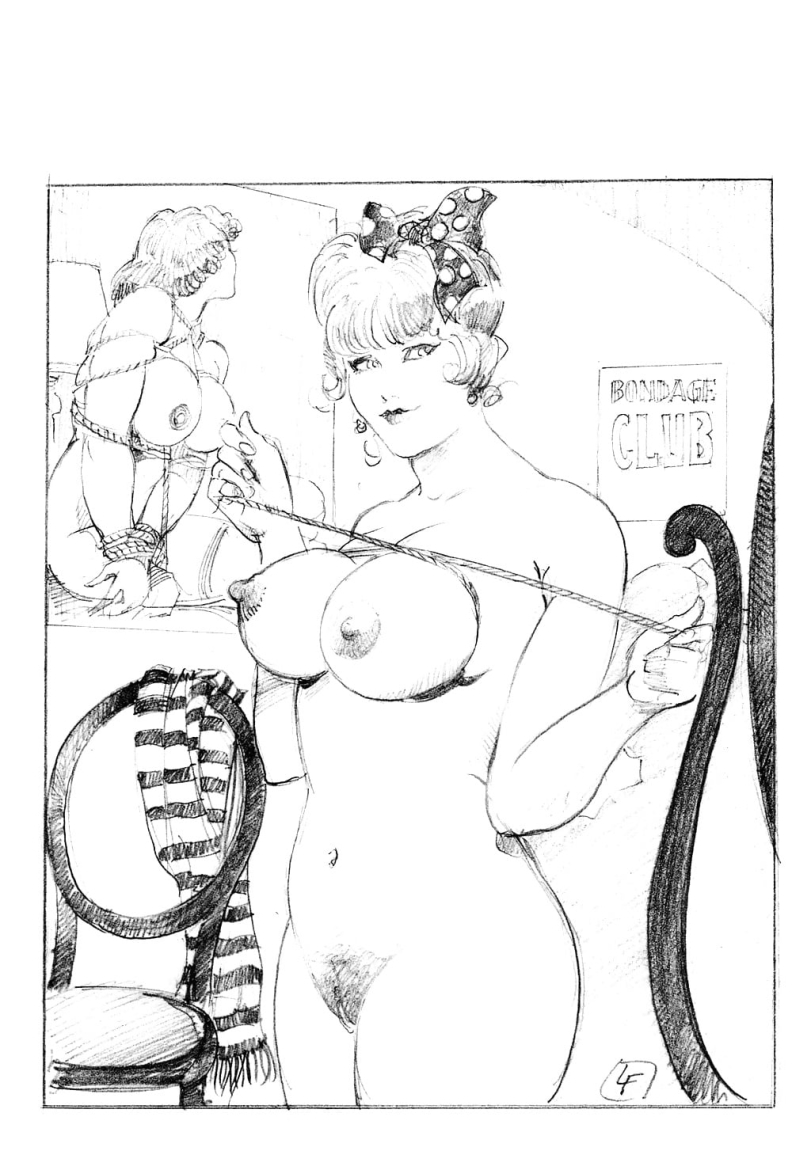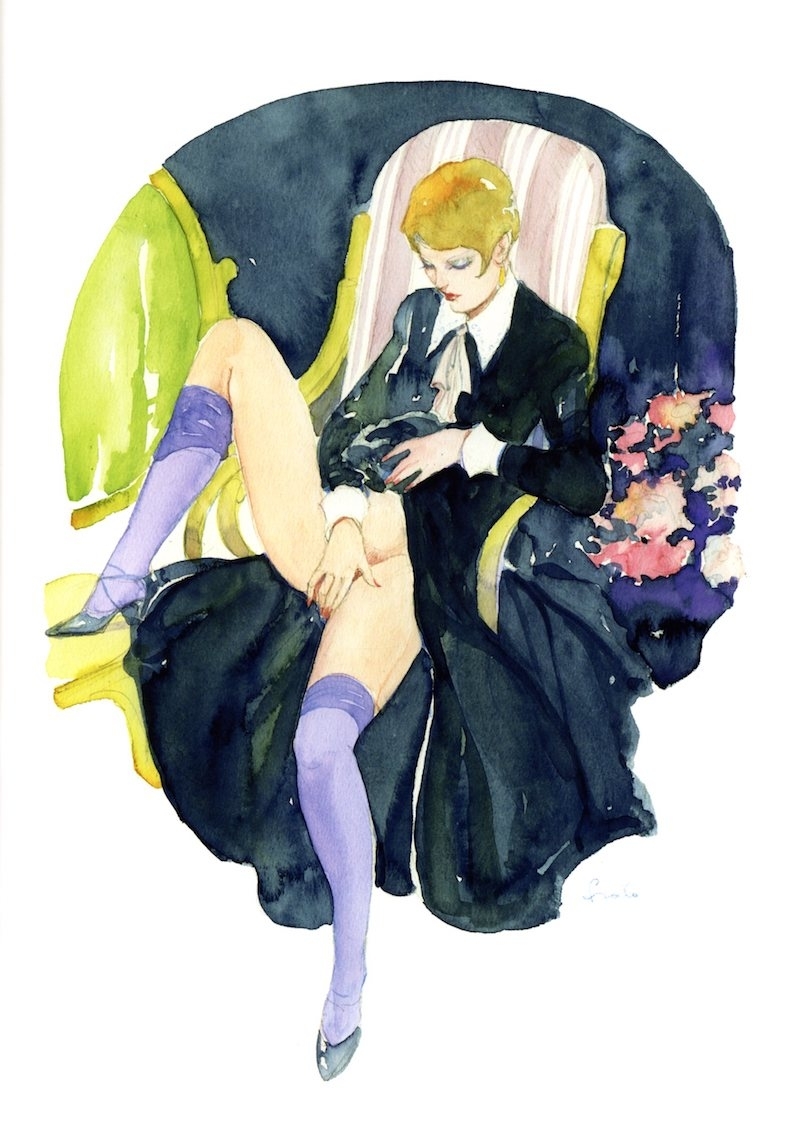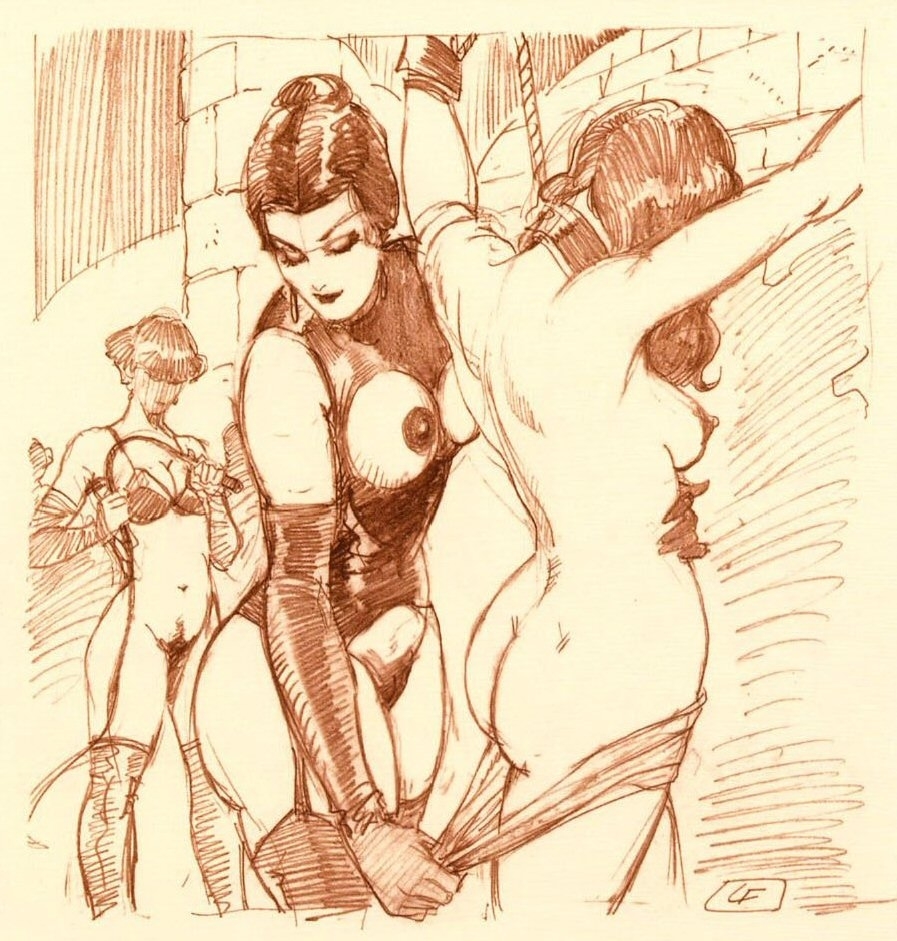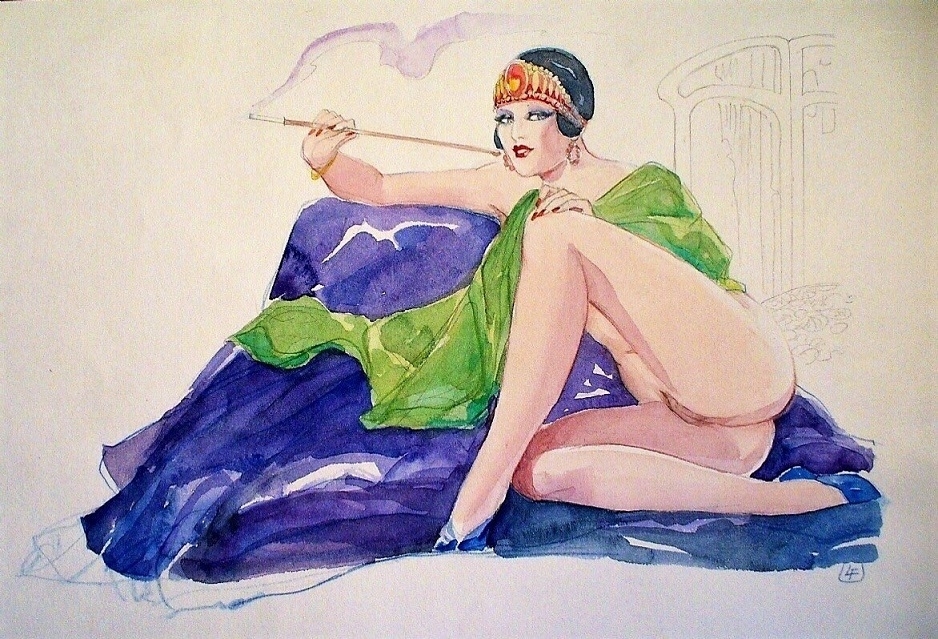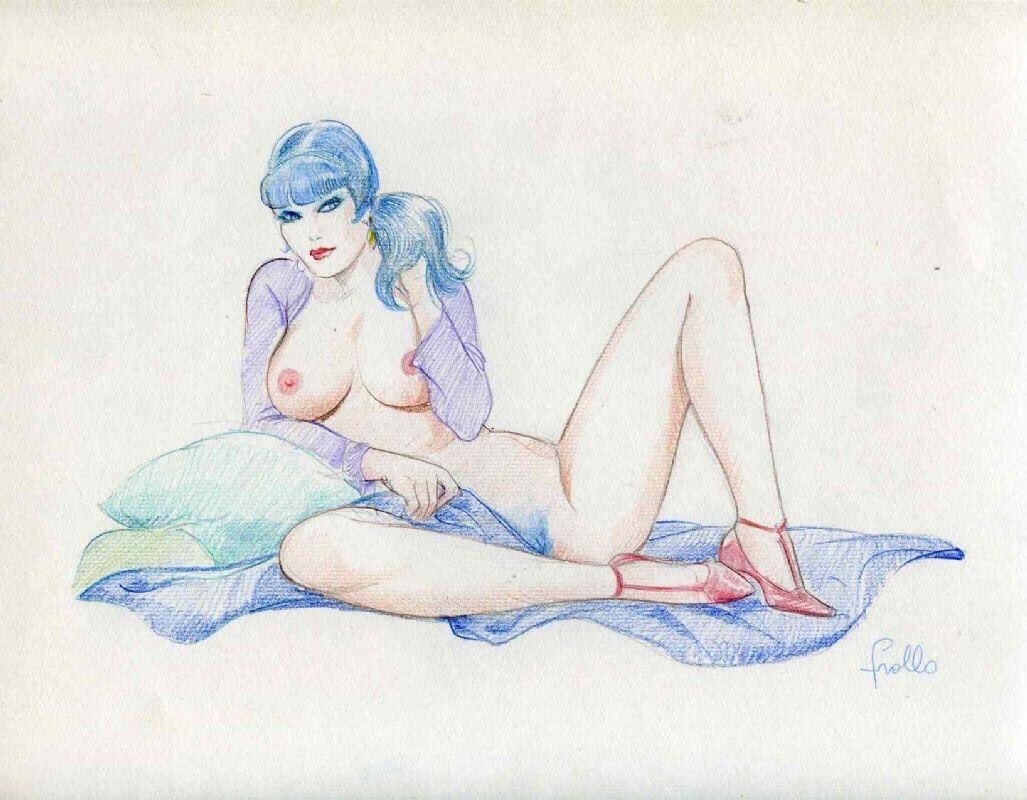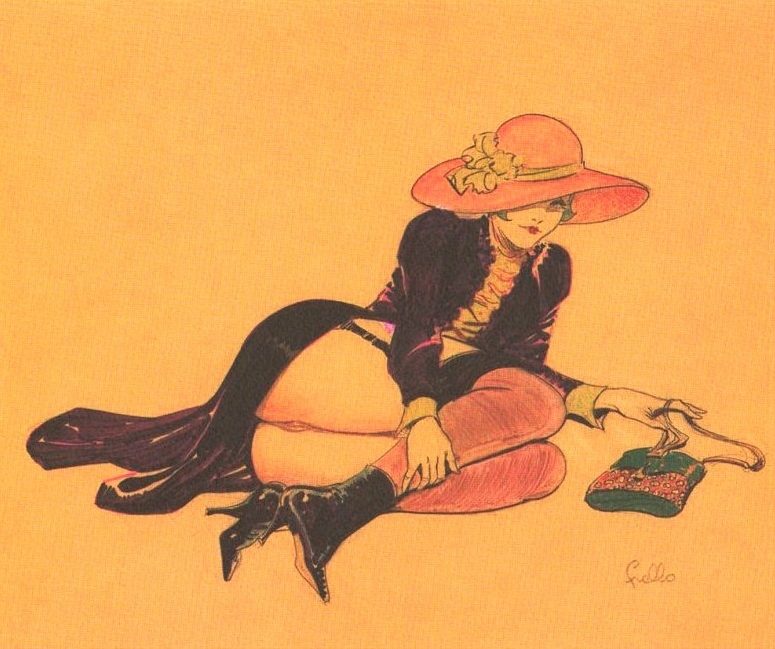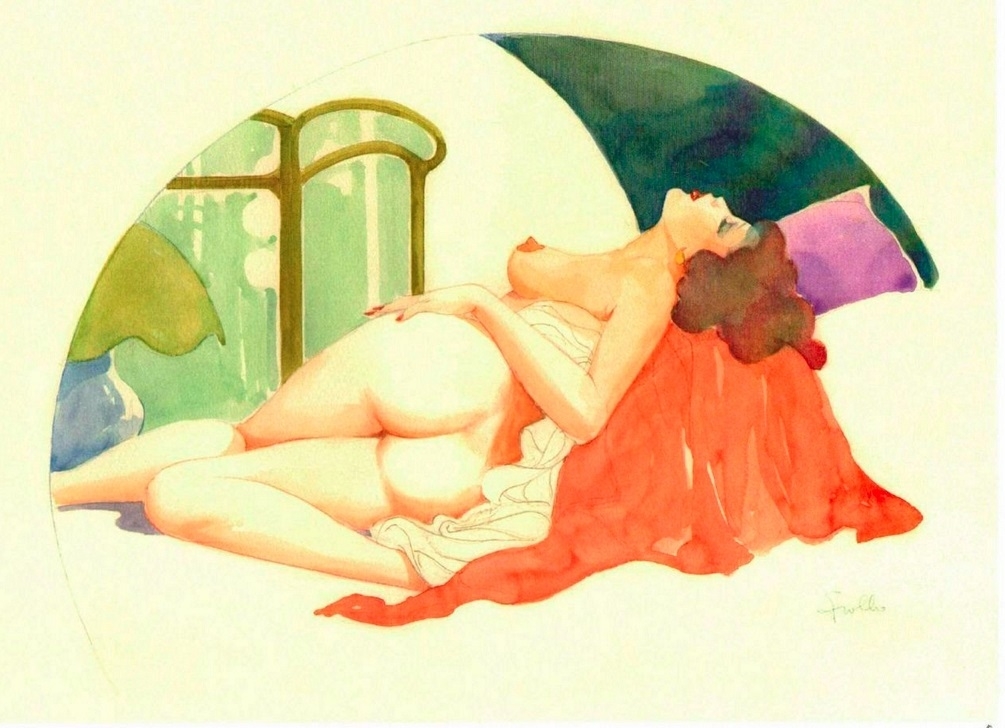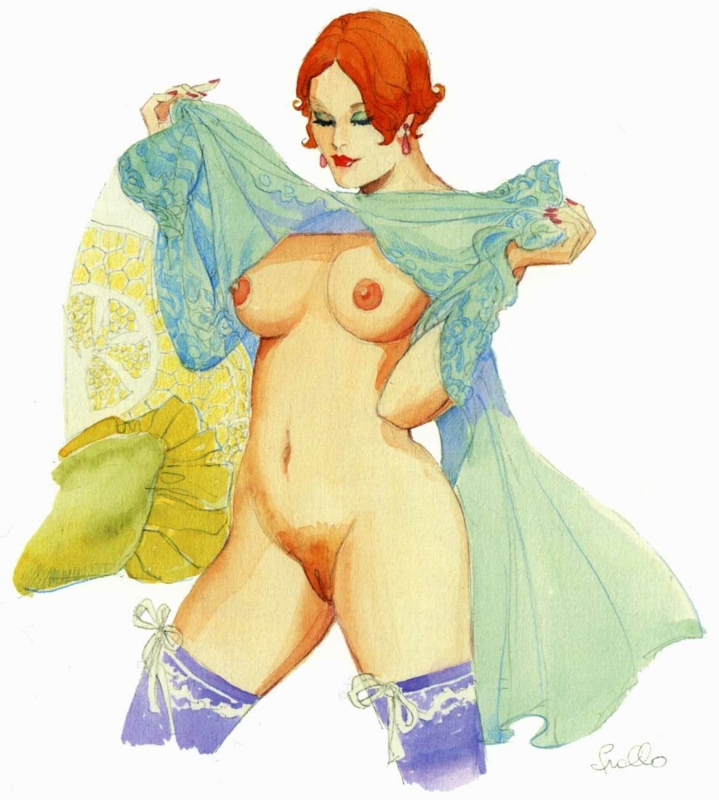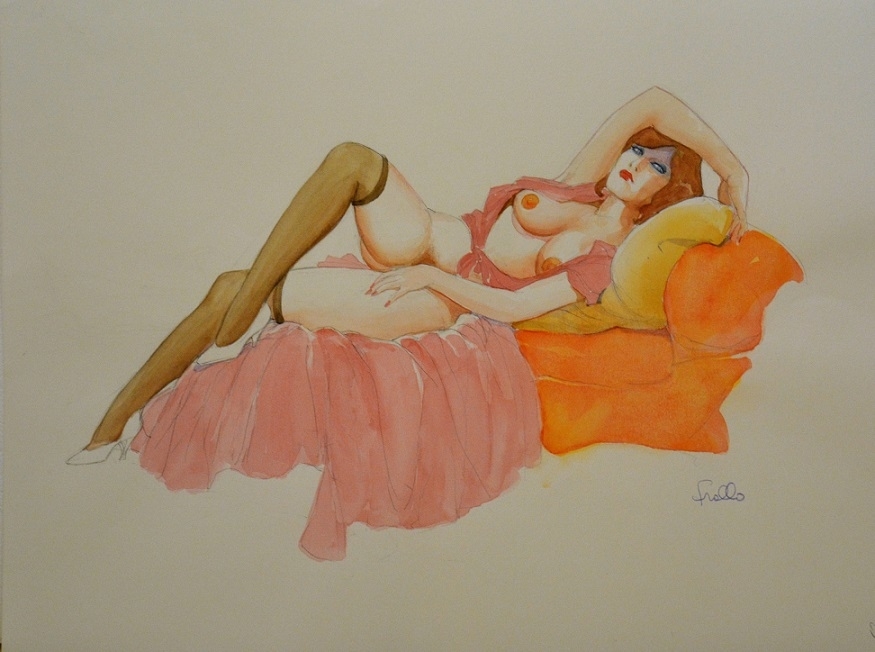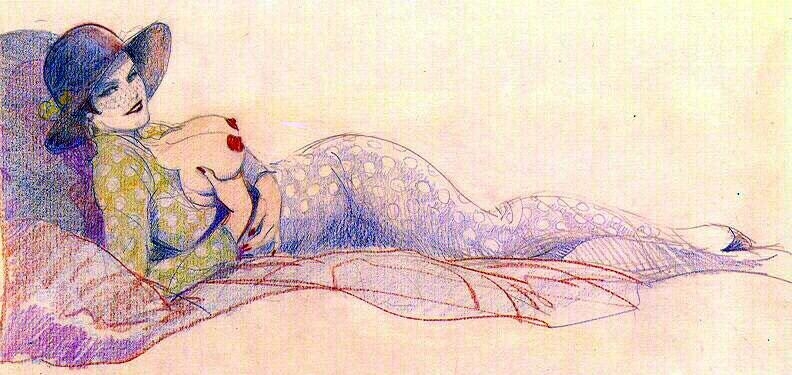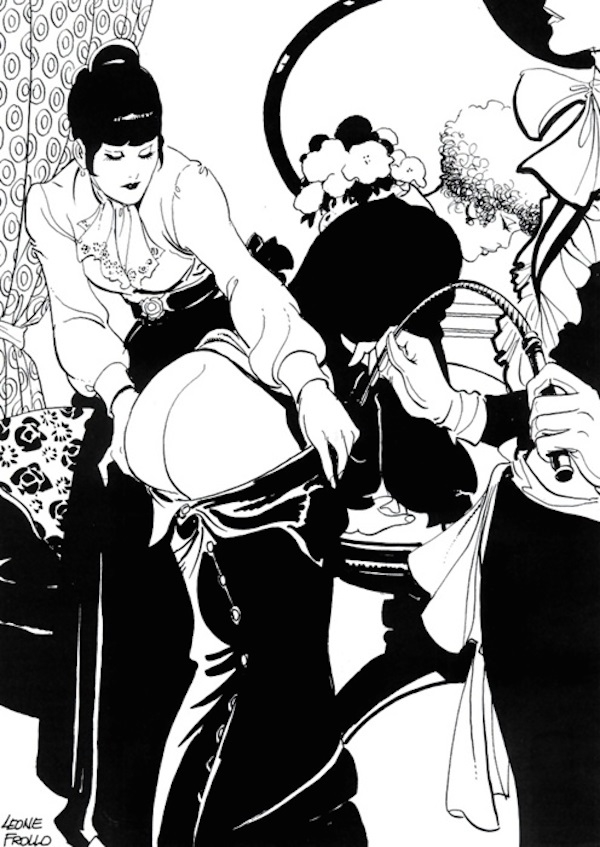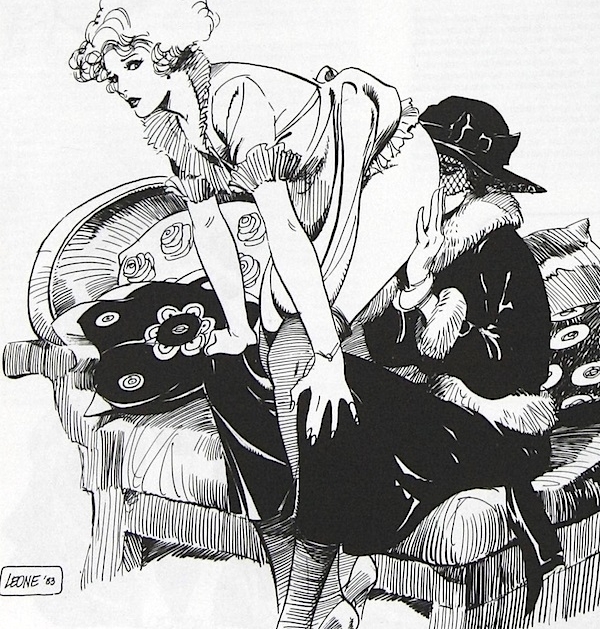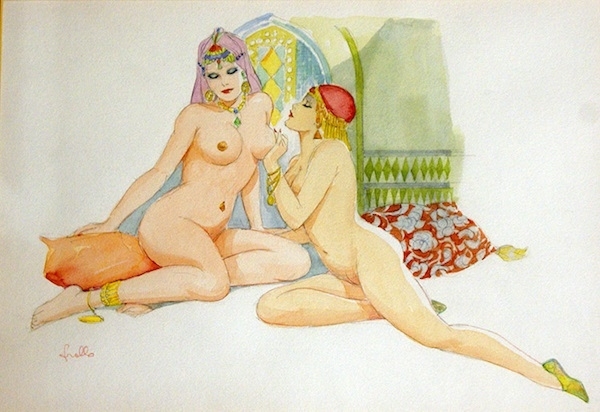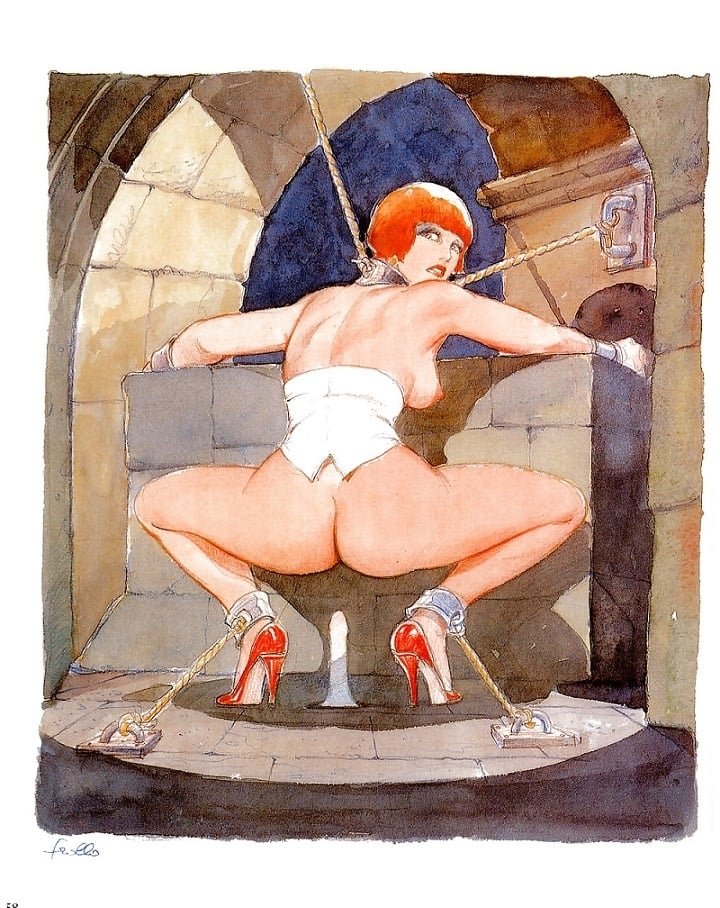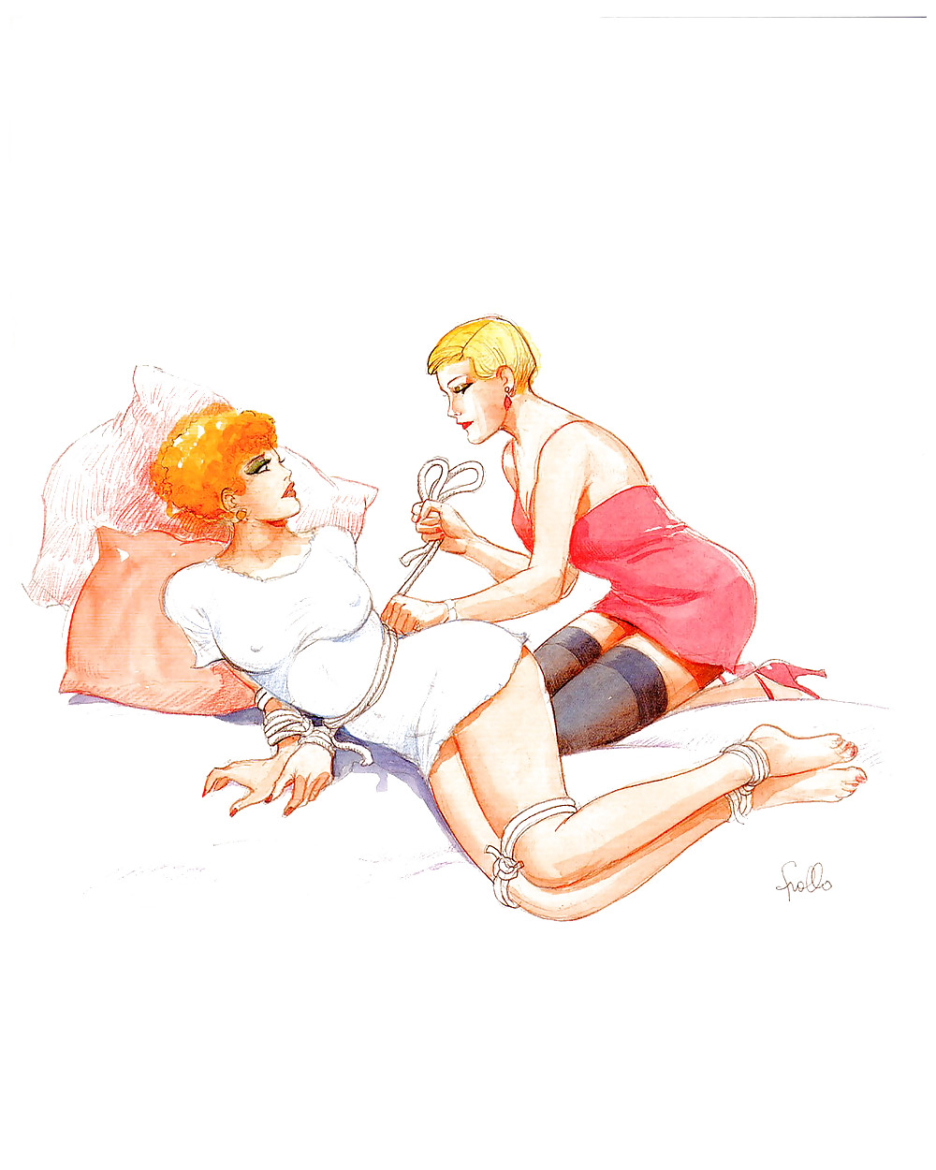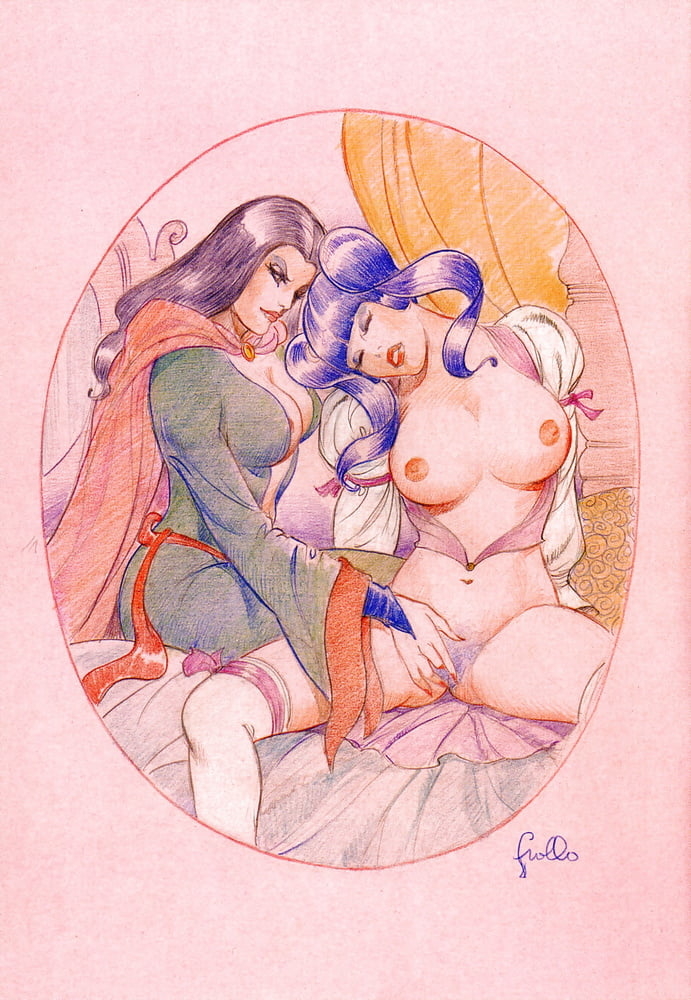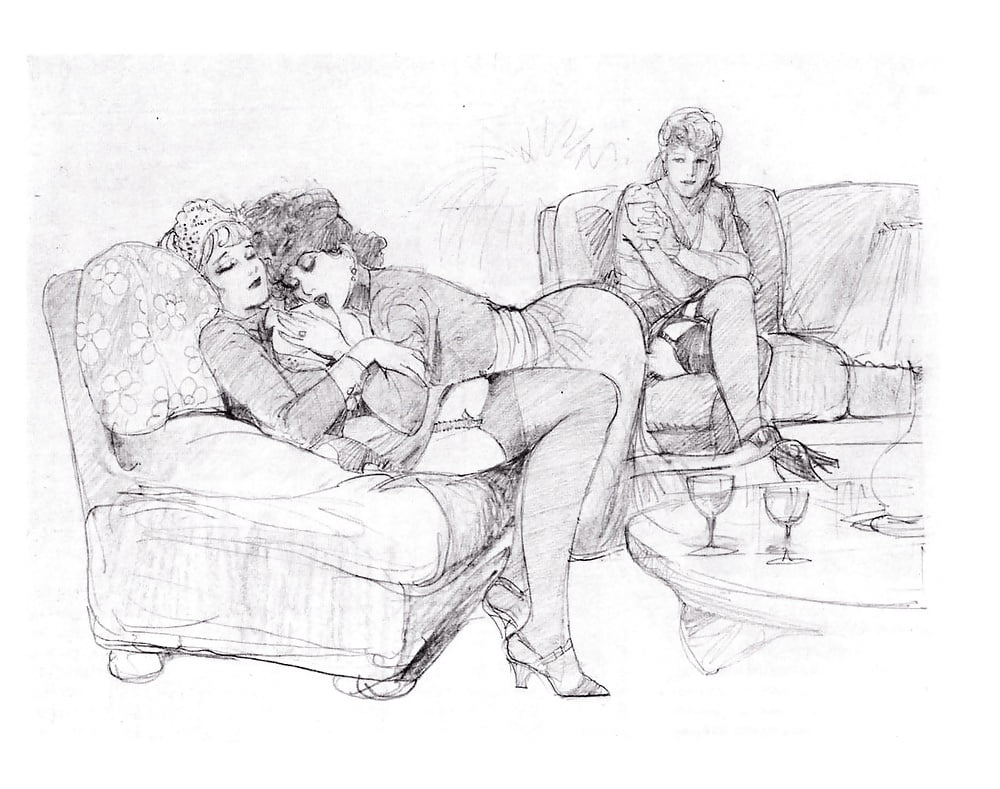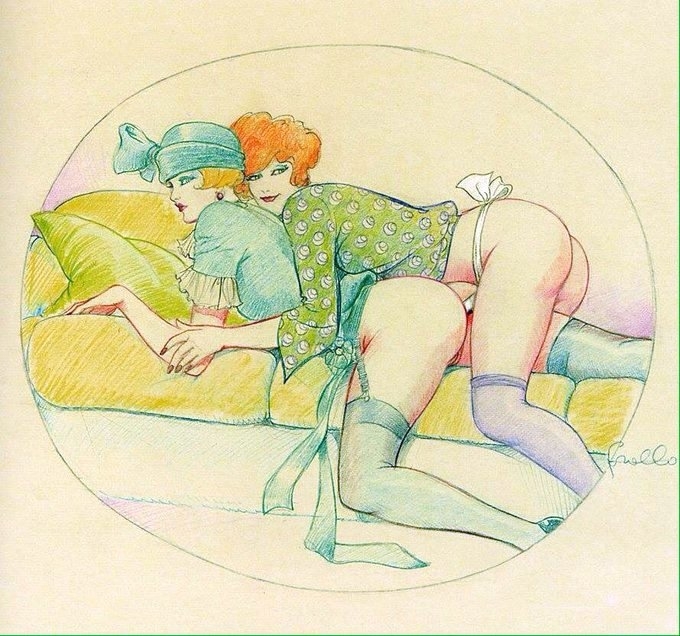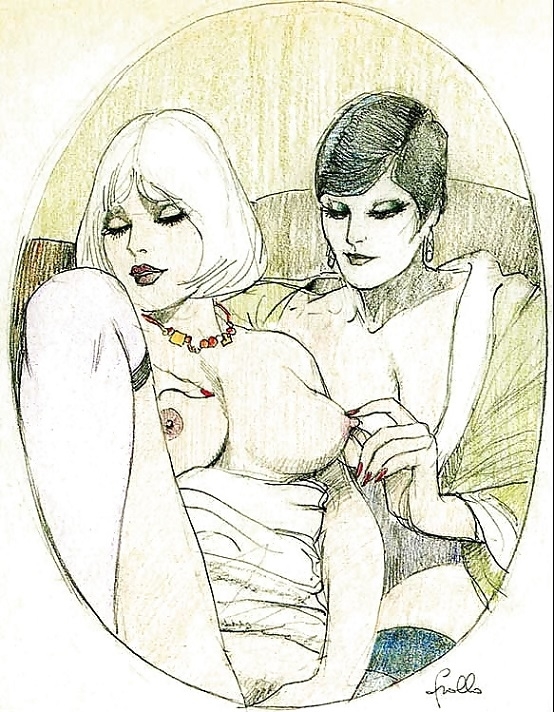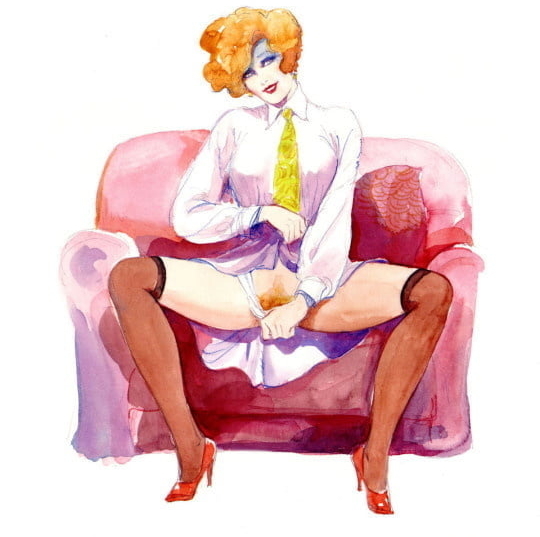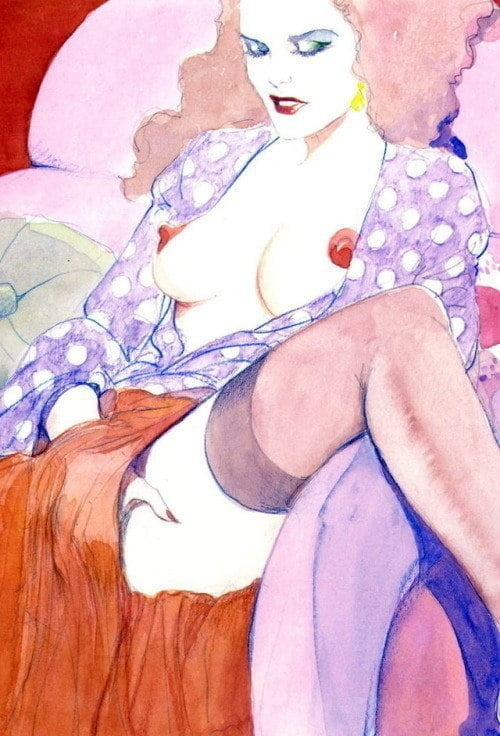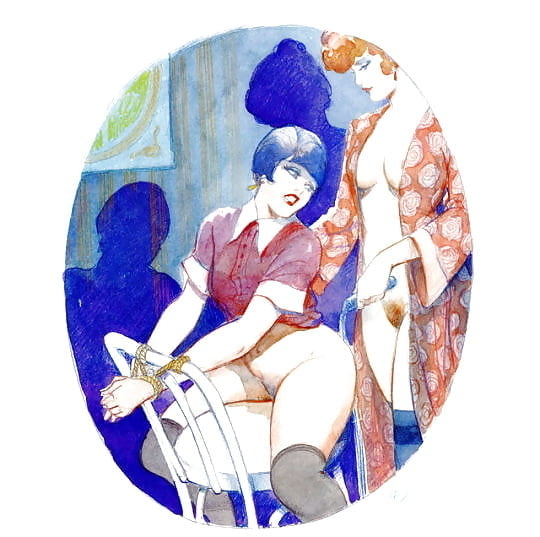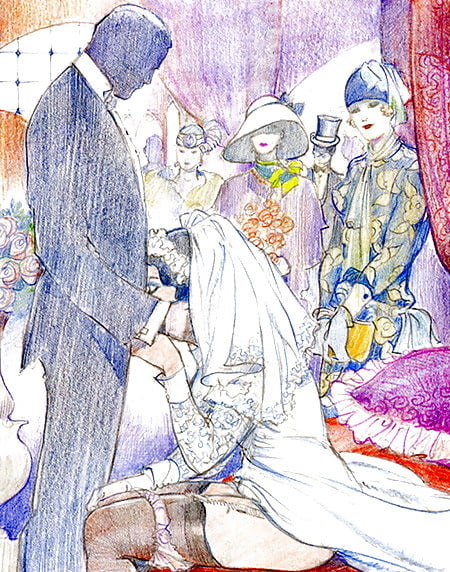 In our Premium section you can find an article on Leone Frollo's spanking lesbians and nipple pulling sensuality including 100 tantalizing images.....!!
Click HERE for the frivolous sensuality of Frollo's famous Italian colleague Milo Manara….!!
Sources: Wikipedia.org, Lambiek.net
What do you think about Frollo's voluptuous illustrations? Leave your reaction in the comment box below….!!