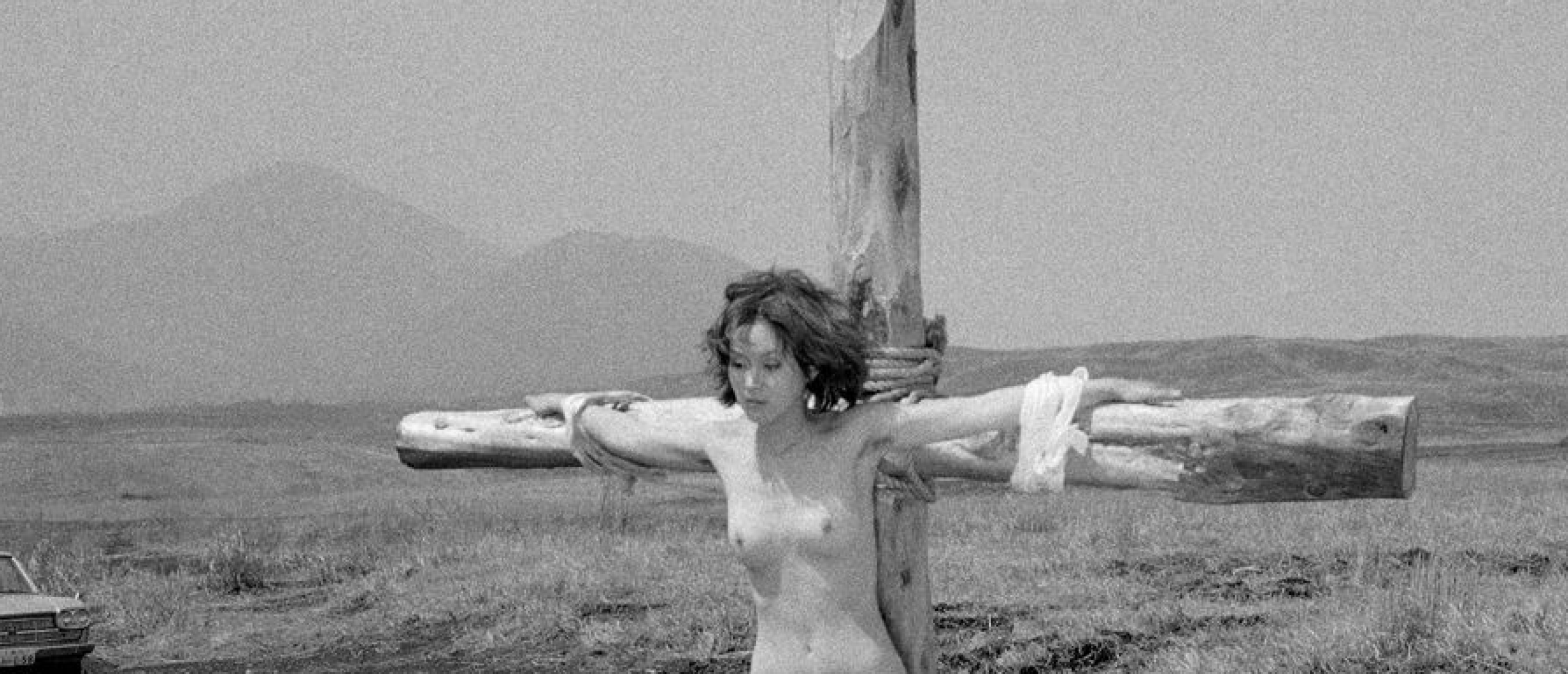 The Sexual Nightmare of Shōjo Geba Geba, by Kōji Wakamatsu
Watching Shôjo geba geba (aka Violent Virgin, 1969), by Kôji Wakamatsu, is exposing oneself to an experience that goes beyond the limits imposed by Hollywood narrative cinema, since, through experimentation, the film seeks to weave a series of criticisms of Japanese society as a whole.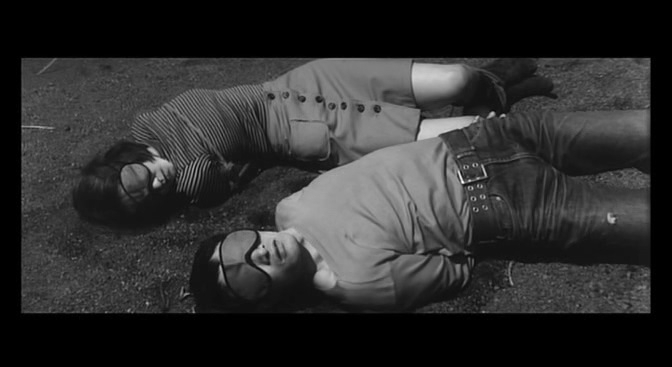 Fig.1.
Violent Retaliatory Tactics
The name of the film was suggested by Nagisa Oshima, a friend and mentor of Kôji Wakamatsu. Shôjo means 'virgin', while geba geba comes from the German word for violence, 'Gewalt', a term used in Japan to refer to the violent retaliatory tactics practiced by student political radicals. Shôjo geba geba emphasizes a montage supported by frozen frames, jump cuts, color segments and widescreen compositions, thus approaching an experimental aesthetic, reminiscent of that practiced by filmmakers such as Ingmar Bergman, Michelangelo Antonioni, Pier Paolo Pasolini and Andrei Tarkovsky.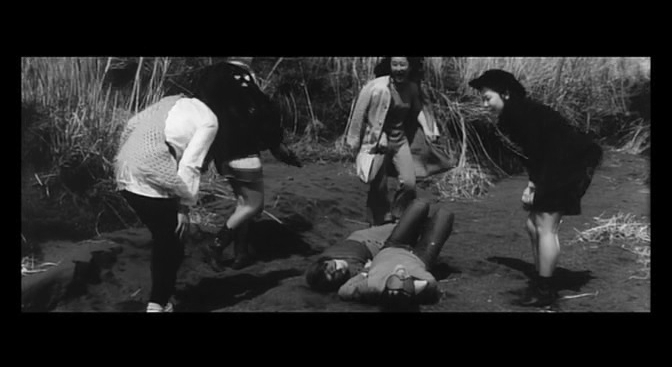 Fig.2.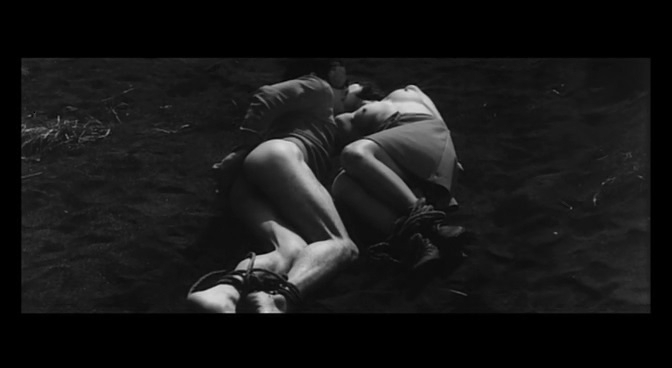 Fig.3.
Yakuza
The film is directed by Kôji Wakamatsu, considered one of the greatest Japanese filmmakers, with more than one hundred productions in his career. The prolific filmmaker directed about 12 films in 1969. Kôji Wakamatsu was born in Miyagi Prefecture, northern Japan. He moved to Tokyo at the age of seventeen, shortly after dropping out of farming school. There, he joined the yakuza, collecting payments on film sets. He was eventually arrested and sentenced to a year in prison.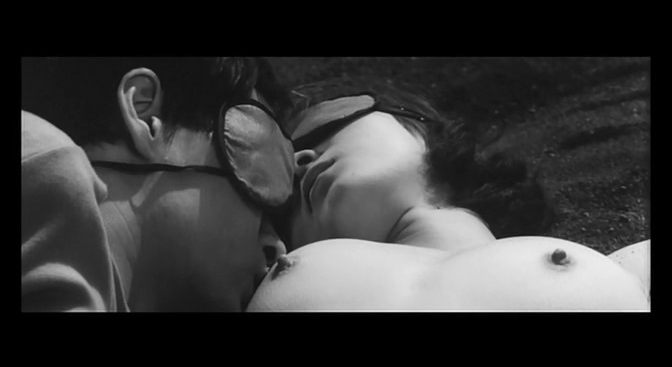 Fig.4.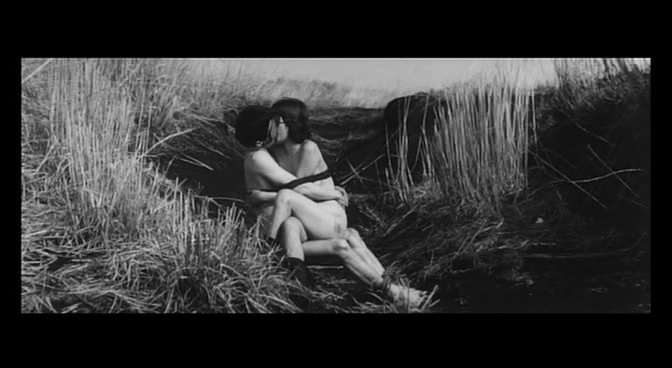 Fig.5.
Raw and Instinctive
After serving his sentence, he held several small jobs, until he became an assistant film director. According to Jasper Sharp: "Verbal descriptions fail to do justice to the immediacy of Wakamatsu's films' discomfiting yet hypnotic imagery and their undeniably emotive charge. Raw and instinctive, they proved immensely popular with young people, and perfectly captured the vibrancy and sense of confusion of the times".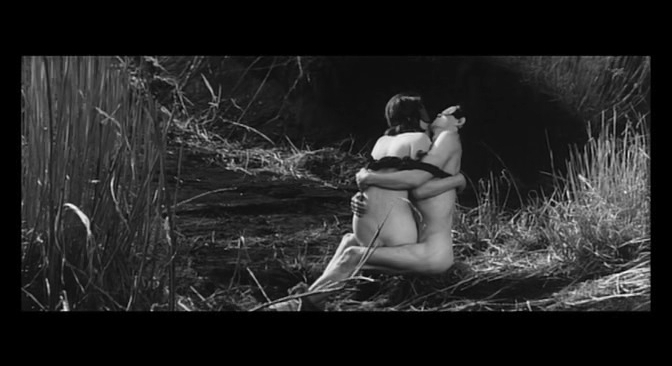 Fig.6.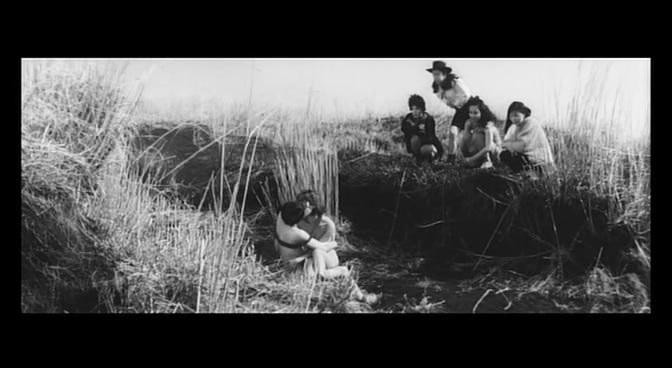 Fig.7.
Compulsive Voyeur
In 1963, he made his first pinku eiga, called Sweet Trap. He directed about twenty films for Nikkatsu Studio. Feeling betrayed by the lack of promotional support for the film Kabe No Naka No Himegoto (Secret Acts Within Four Walls, 1965), he left the production company to found Wakamatsu Productions. In this film, the protagonist is a teenage student who, faced with the failure of not getting into university, becomes a compulsive voyeur.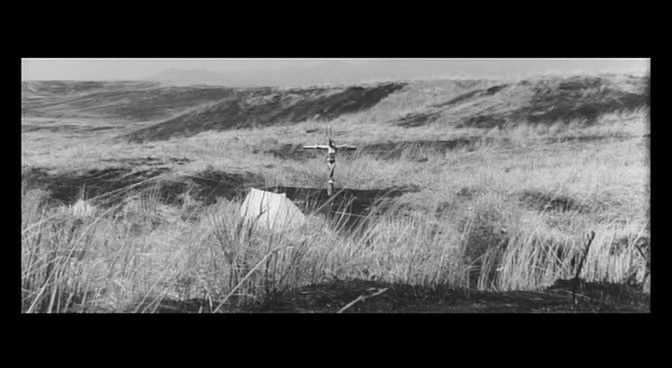 Fig.8.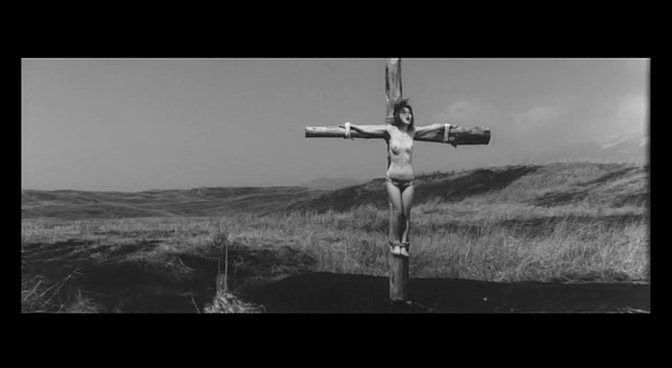 Fig.9.
Psycho-Sexual Disturbance
His obsession is directed towards an upper-middle-class lady, who, in a way, represents the society that despised him. He breaks into her house and rapes her. Like an animal conforming to its own nature, without the strength to react, she simply accepts her death at the hands of the student. Already in this work, it is possible, as Jack Hunter rightly noted, to "trace the seminal motifs of Wakamatsu's cinema: hatred, disgust for authority, and psycho-sexual disturbance". In Shôjo geba geba, this relationship between sex and criticism of institutions, characteristic of pinku eiga, is further problematized, at the moment when violence points to the very lack of meaning in life.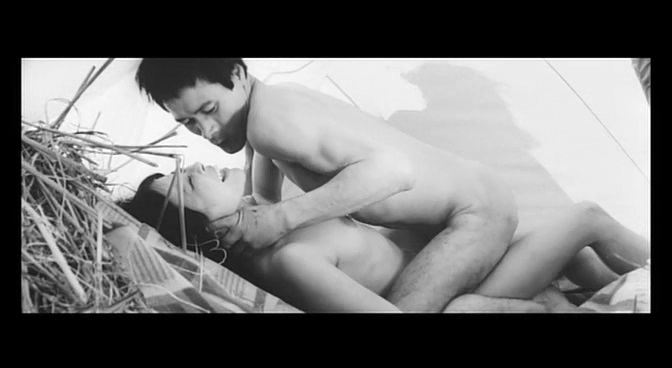 Fig.10.
Fig.11.
Circle of Violence
The plot of Shôjo geba geba is about a gang of yakuza who decide to lynch the boss's unfaithful lover, Hanako (Ashikawa) and her lover Hoshi (Tanigawa). The two are tied up, naked and blindfolded, while a cross is built so that the unfaithful lover can be hoisted on it. From above, Hanako watches her lover being subjected to various humiliations. Hoshi manages to escape the circle of violence, but always ends up running back to the same spot.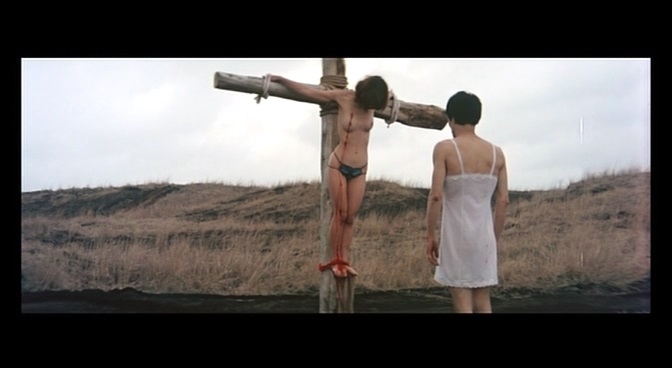 Fig.12.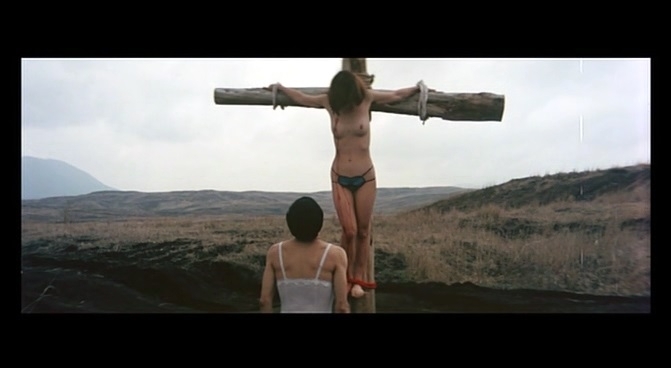 Fig.13.
Feeling of Claustrophobia
Sex, in Shôjo geba geba, does not lend itself to mere excitement, as it's part of a context in which transgression implies questioning the values bequeathed by tradition. Thus, sexual violence appears as a form of rejection of everything that is ruled, in Japanese culture, by civilized morality. Existence is seen, in Shôjo geba geba, not only for its sordid side, but for the lack of meaning it carries. Hence, perhaps, the feeling of claustrophobia that the film provokes, even against a backdrop of outdoor locations, as Hoshi's impossibility of escape and even die seem to indicate that hell, whether Christian or Buddhist, is right here, on Earth.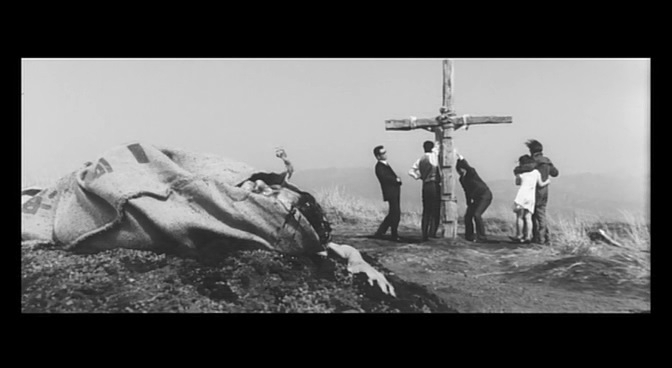 Fig.14.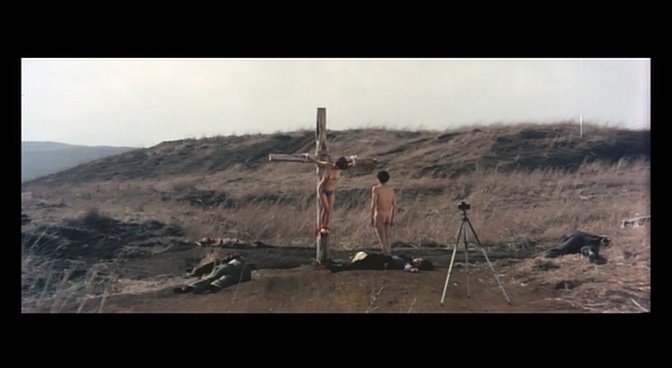 Fig.15.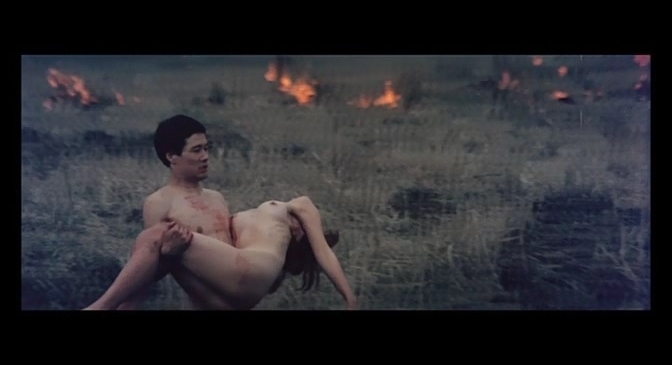 Fig.16.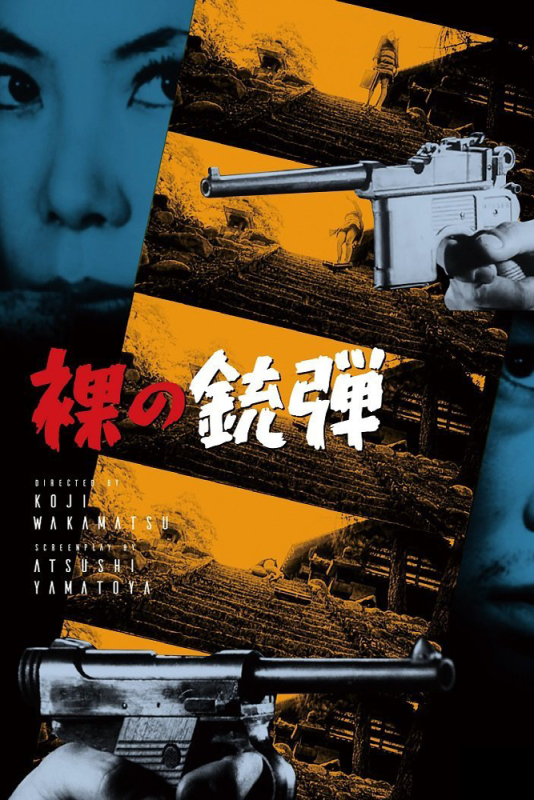 Fig.17.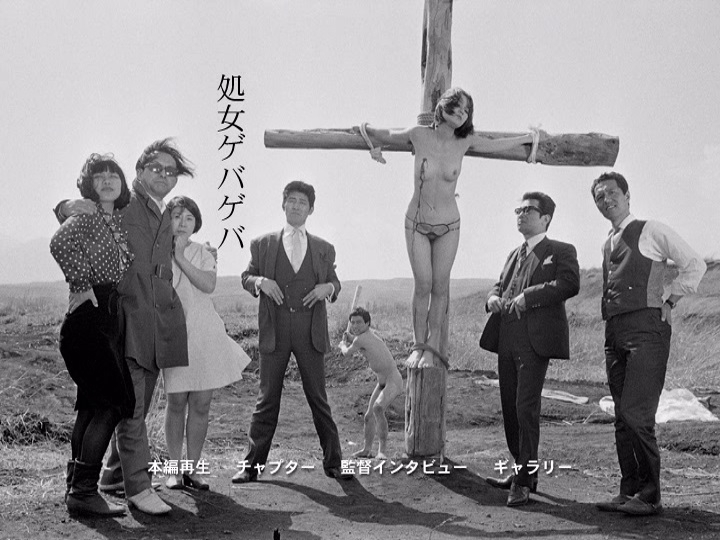 Fig.18.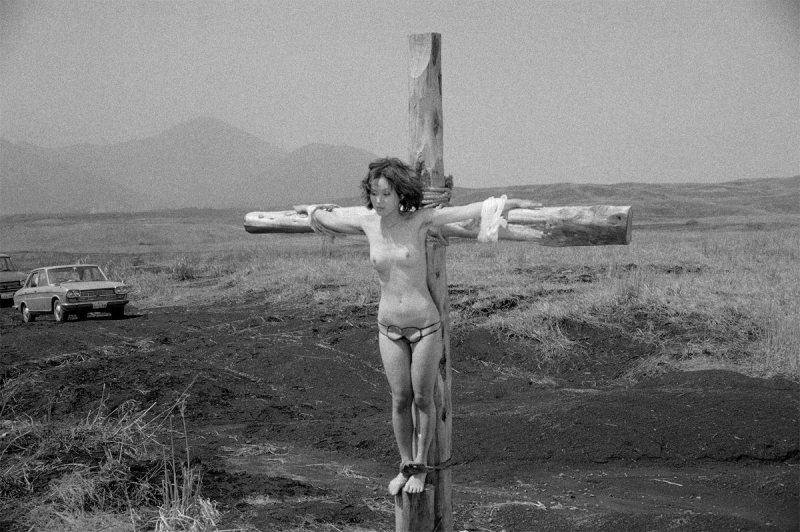 Fig.19.
Click HERE for an article on the rise of pinku eiga