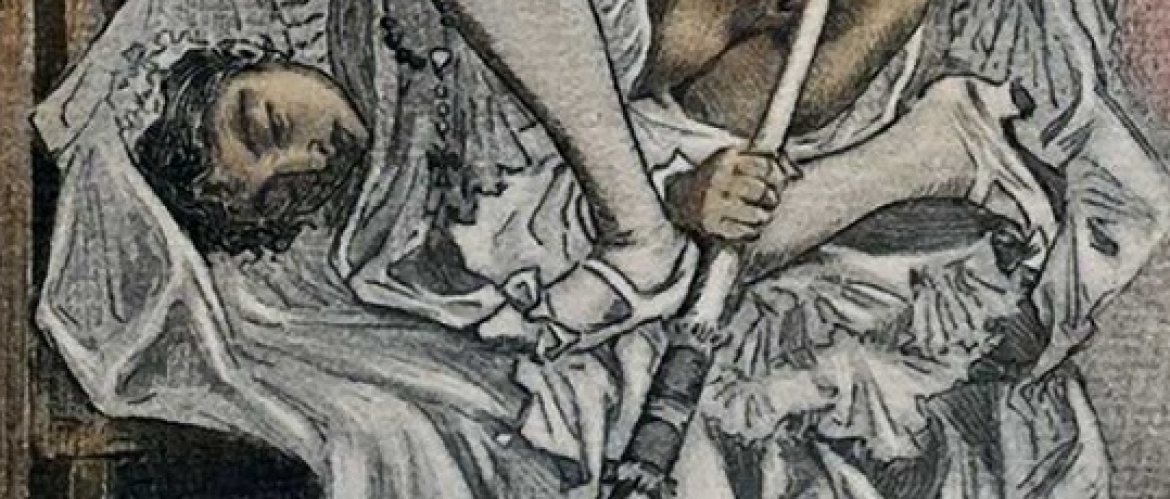 Maële's Rare Complete Set of Lithographs 'De Sceleribus et Criminibus'
Martin van Maële's De Sceleribus et Criminibus (Of Crime and Criminals) was published in 1908 as a set of ten color lithographs by Chevrel, an acclaimed Parisian erotica publishing house. The imagery represents Maële's characteristic blasphemous point of view and are among his best work in color. Complete sets are seldom seen.
Erotic Masterpieces
Van Maële's work has been described as macabre, surreal, erotic, dark, and satirical. Something he has in common with his contemporary Félicien Rops. He was an exceptional technician with a keenly creative eye, and his lithographs are among the great masterpieces of erotic art.
Click HERE for an extensive article on Van Maële's excellent The Great Dance Macabre of Life…..!!
Who is your favorite erotic artist? Leave your reaction in the comment box below…!!