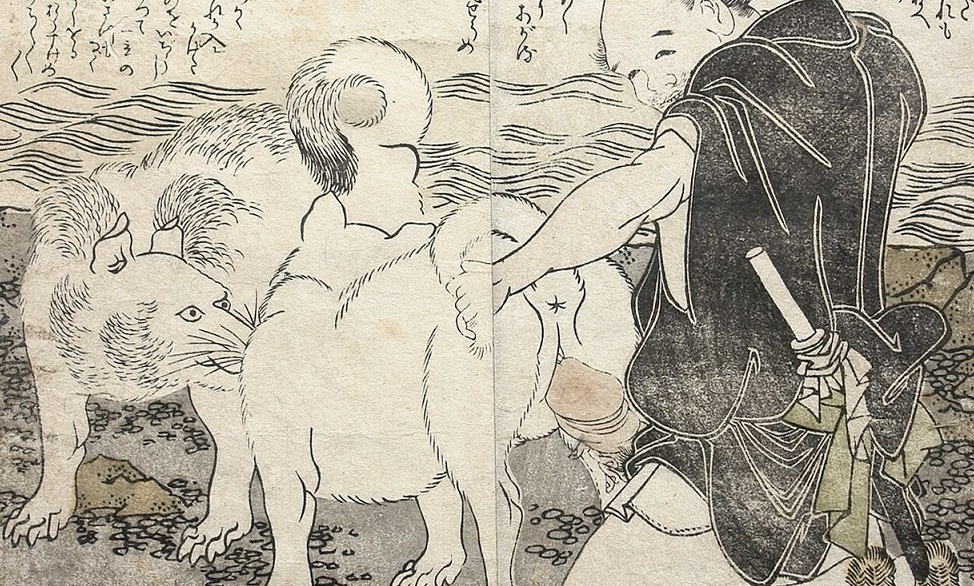 Samurai Enjoying Himself With Two Bitches At the Shore
A striking erotic Hokusai school design featuring an act of bestiality.
Humans and Animals
An impoverished samurai is kneeling down and about to penetrate one of the dogs who accompanies him at the shore. In general sexual acts between humans and animals displayed in shunga are used as a form of parody. It was also a way for artists and their merchant patrons to poke fun at the higher-ranking classes.
Part of the Japanese text reads:
"Haven't put it in yet…Hey common, be a good girl. Goddamn!!"*
Click HERE for more articles on erotic Hokusai designs featuring dogs!
* Translated by Yosuke Yo Yanagawa