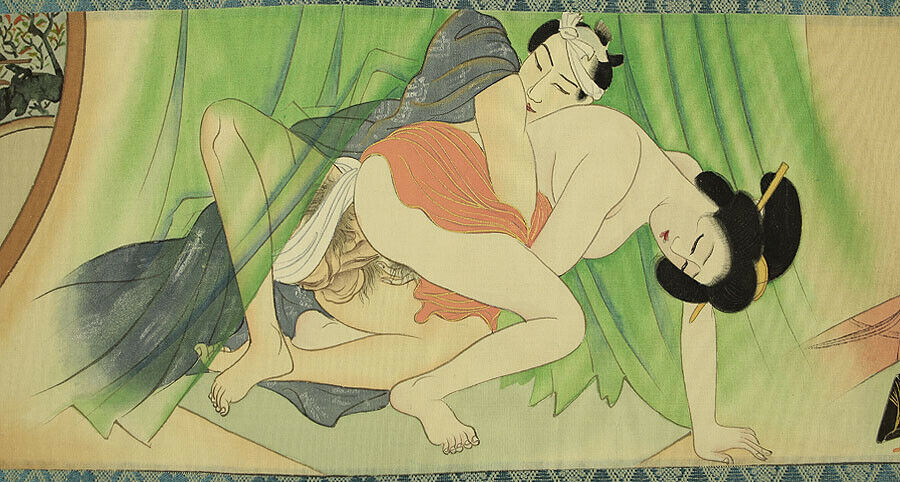 Japanese Erotic Scroll with 9 Delightful Showa Era Secrets
A colorful Japanese erotic scroll from the Showa era (c.1950s) featuring nine delightful shunga paintings. The artist didn't sign the work and he/she honors the traditional style, settings and themes of the old masters of the Edo and Meiji era. It is striking that almost all couples have closed eyes.
Click HERE for more thrilling articles on seductive Japanese erotic scrolls..!!