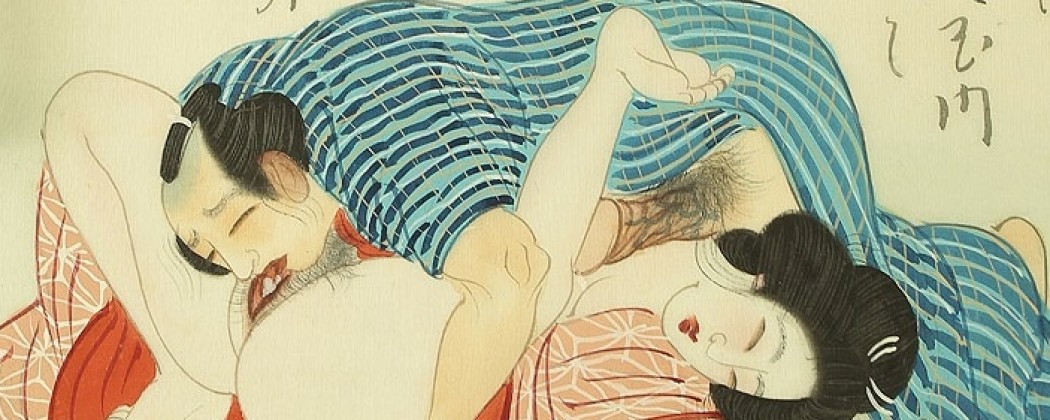 Delicate Meiji Shunga Scroll Displaying a Disarming Sensual Cheerfulness
Recently we obtained the following shunga scroll. It depicts the usual 12 painted erotic scenes on silk that display a disarming cheerfulness. Especially the eyes are a discerning stylistic feature of this unidentified Meiji artist.
You can click HERE to check out another striking shunga scroll from the Meiji era…!!
For more information on this scroll you can contact us here…!!